Scarsdale Resident Charged in Theft of $12 Million in Gold
Details

Hits: 3720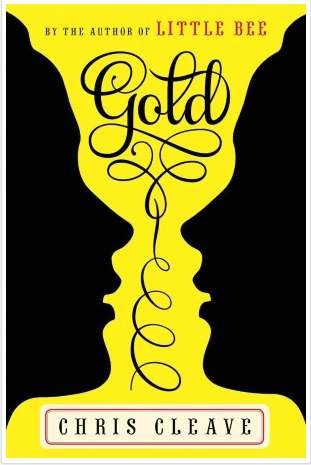 Another Scarsdale Mom is in the public eye this week. The Daily News reports that Teresa Tambunting has been charged with lifting gold from her employer over a period of six years.Prosecuters claim that she stole over 500 pounds of gold from Jacmel Jewelery in Long Island City where she worked as a vault manager.  She hid the goods in the lining of her purse and stored it in barrels in the basement of her Fox Meadow home.  Company officials grew suspicious last January when a company audit revealed that $12 million in inventory was missing.

A mother of three, Ms. Tambunting was arraigned Wednesday 4/29 in Queens Criminal Court on grand larceny charges and released on $100,000 bail.
Missing Mom, Bank Fraud and Illegal Substance Arrest
Details

Hits: 4787

From the Greenburgh Police: Missing Mom: A Sprain Valley Road man called Greenburgh Police on December 13th to report that his mother was missing. She was traveling from Pakistan to Newark on 12/12 via London. She phoned him when she landed at Heathrow and was scheduled to take a Virgin Atlantic flight from the U.K. to the U.S. He went to Newark airport to pick her up and found that she was not on the flight and that her boarding pass had never been scanned to board the flight to the U.S. He contacted the police in London who filed a report and recommended that he file a report here as well. After filing both reports he learned that she had been detailed at Heathrow but later the Heathrow police contacted the Greenburgh police and said that the woman was not in their custody. She is now listed as a "Missing Person."
Arrest: A young adult was arrested for possession of an illegal substance when her car was stopped for speeding on Ardsley Road on the night of December 11th. The 19-year old woman is a Chappaqua resident who was driving a car that carried three male passengers from Hastings.When her gray Honda was stopped, police found an unopened case of beer as well as six clonazepam tablets in a clear plastic bag. The driver was arrested, booked and released and the two underage passengers were charged with unlawful possession of alcohol.
Fraud: A Bronx man was arrested for fraud at the Citibank at 845 Central Avenue on December 8th. Bank employees called the police and officers were able to intercept the suspect in the parking lot. The man, identified as Steven Hankins, age 54 of the Bronx, had completed a withdrawal slip in the amount of $3,500 and supplied a fraudulent driver's license in the name of Howard Tatz of Massachusetts. When he went to the teller to make the withdrawal, she suspected fraud and summoned her branch manager. The man was placed under arrest and the Boston police verified that the license was fraudulent.
From the Scarsdale Police:
Stolen Bike: A commuter came to the police station on December 4th to report that his $800 bike had been stolen from the bike rack at Depot Place where he locked it. He left it there when he went to work on Friday 12/4.  When he returned, the bike was gone and he later found his helmet in the area.

Damaged Decorations: On Saturday night December 12th, Christmas decorations on the lawn of an Edgewood home were knocked over and pulled out of the ground. One of the inflatables had also been punctured. The residents remember hearing noise outside around 2 a.m.

Missing Violin: A Beechwood Road resident reported that a violin, valued at $600 had been taken out of her car, sometime between 11/28 and 11/30.

Fraud: A fraudulent Citi Health Card was opened in the name of a Mamaroneck Road resident and $3,960 was charged to it. The resident became aware of the card when he received a call from a collection agency seeking payment.

Traveling Trees: A Hampton Road resident found two large planters containing trees at the end of her walkway on the morning of December 13th. It turns out the trees belonged to one of her neighbors and neither resident knew how the trees traveled down the street.  In addition, another Hampton Road neighbor had an egg thrown at the rear window of his car that same night.

Angry Mom: A Sherbrooke Park man came into police headquarters on December 10th to report that his wife, from whom he is currently getting divorced, had damaged the house they live in. The home belongs to his mother and while he was out with his children his wife damaged cabinets, countertops, furniture and a bedroom closet. He wished to document the incident.

Confused: A woman who suffers from dementia called police repeatedly on December 10th to assert that her son, who cares for her was acting crazy, that he raised his voice and that people were removing furniture from the house. Ultimately the son requested assistance from the police when his mother was complaining of pain and he was having trouble controlling her.  SVAC arrived to transport her to White Plains Hospital.

Child Found: A child was found at 7-11 on Garth Road at 7:20 a.m. on December 9th. By the time the police arrived, the child's mother had arrived to pick him up.

Child Lost: The security officer at Scarsdale Synagogue called police on 12/9 around 6 pm to say that a 12 year-old boy wearing a Yankees hat was missing.  Police arrived at the synagogue and learned that the boy had a miscommunication with his mother and had walked home to Greenacres.

Downed Tree: A large tree fell across Saxon Woods Road on the morning of 12/9. The highway department arrived and removed it.

Feuding Couple: An Edgewood couple got into a feud during a party they attended on River Road on the night of December 11th.  The wife left the party and returned home without informing her husband.  When the husband failed to return home with the children, the wife got worried that he was driving while intoxicated and called the police at 1:05 a.m. on 12/12.  Police checked the home on River Road, the man's ex-wife's house and finally his mother's house, where they found his car parked outside. They rang the bell and spoke to the husband who said that he was staying there overnight until things cooled down. Police let the wife know that everyone was safe.

Theft: On the morning of 12/13 a Graham Road resident called police to say that money and jewelry had been taken from her home. She declined to file a report, saying that she wants to speak to detectives before doing so.
Greenacres Family Survives Terrifying Crash
Details

Hits: 4501

A collision at the intersection of Greenacres Avenue and Kingston Road on Tuesday September 1st at 3:30 in the afternoon, resulted in a car rolling over.  An 88 year-old man, driving south on Greenacres Avenue in his 2009 Lexus failed to see another car coming up the hill on Kingston Road.  The driver of the second car, a 2007 Lexus SUV, was a 40-year-old mother from Claremont Road, who was coming home from the Greenacres playground with her two children, ages eight and five in the car.  Despite a stop sign on Greenacres Avenue, the first car hit the passenger side of the car coming up Kingston so hard that it rolled over 360 degrees,  landing on it's wheels facing the opposite direction. All the windows of the car and the windshield shattered, spraying glass everywhere, and the airbags deployed.  Ms. Jennifer Schwartz was able to get out of the car and ran around to try and free her children from the car.  Her older son could not open his door but managed to climb into the front and exit through the driver's side door.  
Screaming for help, the mother tried desperately to get her five-year-old son out of the car as she feared it would go up in flames.  Five year-old Julian was buckled into a booster seat in the back seat of the car.  As the car door would not open, she crawled back in through the driver's side door and was able to get him out. According to Ms. Schwartz "it was the most terrifying moment of my life."


The elderly man who was driving the other car identified himself as Arthur Graham Jr. of Plymouth Drive, Scarsdale.  He was wearing thick glasses and initially said that he never saw the stop sign.  When his wife arrived on the scene he claimed that he had stopped.  He still has his driver's license and was not injured.

The Scarsdale Volunteer Ambulance Corps took Ms. Schwartz and her sons Noah and Julian Glantz to White Plains hospital. She had cuts and scrapes and x-rays of her neck and back were taken. She is now going to physical therapy to treat the pain.  Her older son had abrasions around his eye but did not need stitches and luckily the five-year-old boy was not injured.  They were all covered in glass and are grateful to be alive.  After four hours of examinations they were sent home.

The family has written a letter to the police department and to the mayor to ask for an analysis of the intersection to examine whether four-way stop signs or speed bumps should be installed.
Stratton Road Resident Killed on the Hutch
Details

Hits: 10277
A Scarsdale man, who got out of a town car on the Hutchinson River Parkway, shortly after midnight on Thursday December 11th was killed when he ran into oncoming traffic.

The man was identified as Walter Braun, age 42 of Stratton Road.  He was traveling to Scarsdale  in a Lincoln Town Car with Hoin Chun, age 39 of Cliffside Park, N.J. Chun and Braun had been drinking in Manhattan and hired the car to take them to Braun's Stratton Road home.  According to the driver of the town car, the two got into a fight in the backseat, and the driver pulled the car over just south of Webster Avenue in New Rochelle.

Mr. Braun jumped out of the car, and his friend also got out to try to get him back into the car.  Before he could do so, Braun was hit by a Jeep in the middle lane of the parkway. Police do not know the nature of the fight  between the two passengers, however Mr. Chun was found with cocaine, and charged with criminal possession of a controlled substance, which is a felony.
At 3:24 am, Westchester County Police contacted the Scarsdale police to ask them to go to the Stratton Road home and advise Ms. Pia Braun of the death of her husband.  Police went to the home, informed Ms. Braun and waited with her until family arrived. The Brauns had only moved to Scarsdale recently and were renting the house on Stratton Road.
Scarsdale Man Pleads Not Guilty To Murder and Kidnapping Charges
Details

Hits: 8891

According to the Journal News, former Scarsdale High School student Andrew Zayac, age 29, pleaded not guilty yesterday to kidnapping and murder charges that could result in the death penalty.  He has been held in the Westchester County jail in Valhalla on related narcotics charges, and appeared in U.S. District Court in Bridgeport, CT to enter his plea on June 22nd.
Last week a federal grand jury  indicted him and Heriberto Gonzalez, 29, of the Bronx on several charges, the most serious of which are kidnapping resulting in death, premeditated murder and murder during the commission of a robbery. Prosecutors said they could seek the death penalty for those charges.

Zayac and Gonzalez are accused of abducting Edward Rivera, 37, of the Bronx on Feb. 8 for the purpose of robbing him, police said. Rivera had been carrying a large quantity of marijuana at the time, police said.  During the course of the abduction, Rivera was shot twice, and he eventually died of the gunshot wounds, prosecutors said. His body was then driven to Danbury, where the corpse was dumped at Mountain Laurel Lane and Padanaram Road, police said.

Zayac and Gonzalez are accused of transporting the body in a Jeep reportedly stolen from New Rochelle and later found abandoned and torched, police said. Both suspects also are charged with interference with commerce through the use of violence, possession with intent to distribute marijuana, and the use of a firearm during and in relation to a narcotics trafficking offense. Those charges carry an additional total maximum term of 30 years in prison.

Zayac was arrested March 1 after police and the Drug Enforcement Administration executed a search warrant on his Scarsdale home, where they found about 50 pounds of marijuana, according to a federal complaint. He apparently had been observed two years earlier buying drugs from individuals whom the DEA had tracked from a Yonkers residence where marijuana deliveries had been made, according to the federal complaint.

After Zayac was arrested, he told agents that he had bought more than 2,000 pounds of marijuana over the course of a year and half, according to the complaint. That arrest, including the marijuana possession, is related to the Danbury case, prosecutors said.

As a senior at Scarsdale High School in 1997, Zayac, a soccer forward, led the Raiders with nine goals and six assists. Then a three-year varsity letterman, he was named all-league twice and received all-section honors his last year.
Read More:  http://www.lohud.com/article/20090623/NEWS02/906230360/1018/NEWS02