The Last Word on Lois
Thursday, 26 June 2014 12:24
Last Updated: Thursday, 26 June 2014 13:33
Published: Thursday, 26 June 2014 12:24
Joanne Wallenstein
Hits: 5837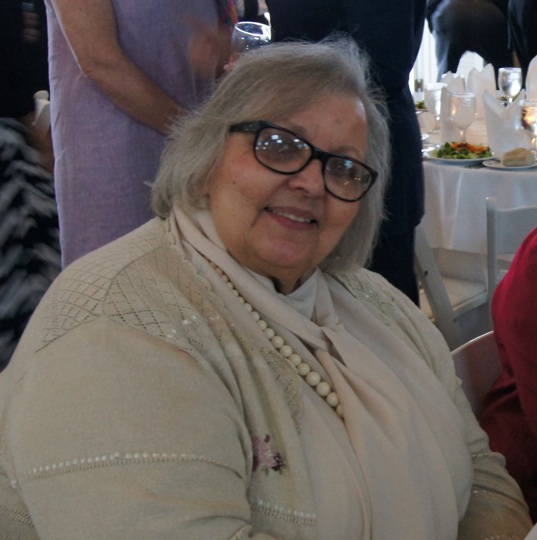 With the retirements of so many key players at the Scarsdale School District this year it's been difficult to give each of these long-term members of our community their proper due. In addition to Superintendent Michael McGill, Greenacres Principal Gerry Young, STA President Trudy Moses, Scarsdale Teacher's Institute Director Susan Taylor a host of well-loved teachers have announced that they will also leave us this year.
But we can't close the book on 2013-14 without recognizing District Clerk Lois Rehm who will complete 30 years in Scarsdale at the end of July. We sat down to chat with Rehm about her three decades at the district and she said "I enjoyed my stay, working with all the fine board members and superintendents. I have learned a lot from everyone and found my fellow staff members to be wonderful and collegial." She reminisced about serving under at least four superintendents, Dr. Thomas Sobol, Dr. Richard Hibschman, a short stint by Dr. Francis Murphy and 16 years with Dr. Michael McGill. Rehm wore many hats, exemplifying the concept of multitasking before anyone coined the term. Over the years her job grew to encompass the roles of secretary to Dr. McGill, the Board of Education as well as District Clerk.
With prior experience as a legal secretary and paralegal, Rehm maintained the complex and ever-changing agendas for the Board of Education, quietly keeping the whole community on track. She ran the board and budget elections, managed the entire list of Scarsdale district voters and even the schedule for Dr. McGill.
Who knows if it will take one or two people to fill her shoes!
She won't go far in her retirement. She and her husband Merlin Rehm now live in the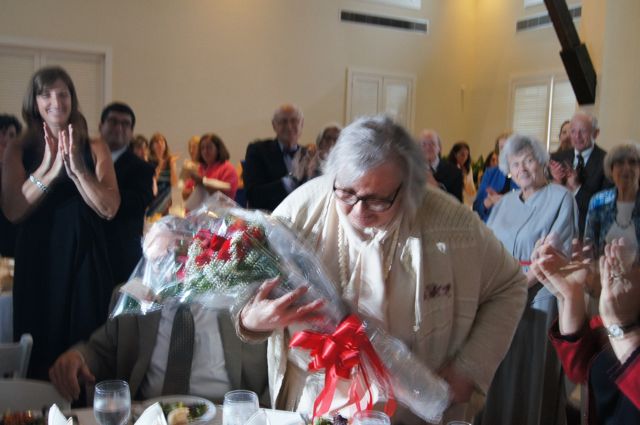 residence for the Trinity Lutheran Church on Crane Road where he serves as the Pastor. He will also retire this year and they will move to their home in Eastchester.
At the June 23rd meeting of the Scarsdale Board of Education, here's what Board President Suzanne Seiden said about Lois Rehm:
"How can we possibly say thank you and good bye to Lois Rehm?
Lois is the heart and soul of Scarsdale.
Lois knows everything.
Lois is a bit like Corporal Walter Eugene O'Reilly of MASH fame—fondly known as
"Radar." To remind you Radar got his nickname because he heard the choppers
before anyone else and seemed to know what people wanted from him before
they could say it.
Lois is our Radar.
Lois always knows what is about to happen before the rest of us.
Lois anticipates what we need before we even think to ask."
Susie Rush also expressed her thanks to Rehm saying, "As difficult as it is to say goodbye to Dr. McGill, it is even harder to say goodbye to Lois Rehm, our beloved District Clerk for the past 30 years. How can anyone adequately put into words how invaluable Lois has been to the District or imagine life at the District without her? The sporter of a myriad of hats, Lois carried out her seemingly limitless responsibilities unfailingly, flawlessly, without fanfare, and always with a smile.
While that would be an extraordinary accomplishment on its own, Lois did more. She was always one step ahead, anticipating what would be needed and doing it. But what for me was most inspiring is her inexhaustible patience and unwavering professionalism. I don't think I've ever heard Lois raise her voice or express exasperation. I certainly have never heard her complain or even hint at the feats she has achieved. Either she is a saint (which I've said often she is) or her husband gets to hear it all when she gets home. Lois is not just the consummate district clerk and genius behind all that goes on in the Board of Ed offices; she is the very heart and soul of the district; she embodies non sibi. Lois, you leave a gaping hole that cannot be filled.
Thank you for your years of service and unwavering dedication to the district. We will miss you dearly. We wish you all the best as you begin a new phase in your life, and experience something which is likely foreign to you – stress-free days and Monday evenings."
And on behalf of Scarsdale10583.com we thank Lois too! We will miss her almost daily email and are not sure how we are going to keep things straight without her!