Fox Meadow Claims Narrow Victory in Junior Olympics 2022
Thursday, 19 May 2022 11:39
Last Updated: Thursday, 19 May 2022 11:55
Published: Thursday, 19 May 2022 11:39
Adam Katcher
Hits: 624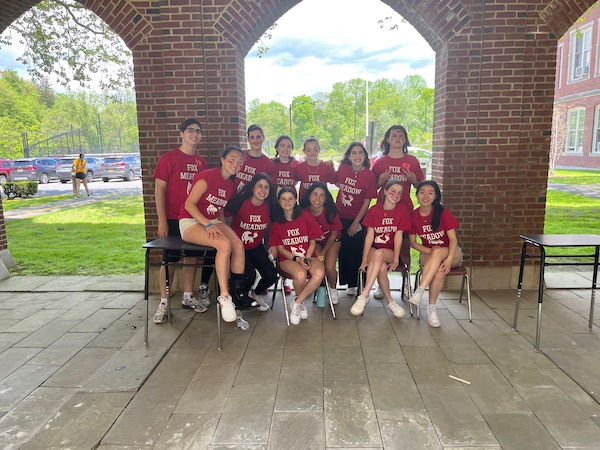 With the senior class out of the high school for Senior Options, there is a new grade in charge: Juniors are filling up the senior parking lots and assuming their place as the most advanced students in the school with one event is on everyone's mind…Junior Olympics.
Junior Olympics is a staple at Scarsdale High School. Typically held on a random day in May (a day which is usually easy to predict based on teacher schedules but subject to change depending on weather forecasts), juniors are excused from their classes for a day of spirit and competition. Students are split up into five nostalgic teams, reuniting with their fellow respective elementary school graduates to compete against the four other elementary-school-based teams.
The entire day draws awe from the younger grades. While they sit in their classes, outside their windows, on Dean Field, Butler Field, and everywhere in between, juniors are taking each other on in fun games. There are obstacle courses and some sporting events for people to compete in. However, these Olympics are far from just athletic.
One of the long-standing classics of the Junior Olympics is a trivia competition, where academic wit meets general knowledge. "Name-that-Tune" has also become a fan favorite, even with some of the teachers running the event admitting to having never heard some of the newest songs in question. "Minute to Win It" is another high-tension event where students take each other on in brief bizarre challenges, such as seeing how many Oreos can be moved from the forehead into the mouth while sitting on their hands in sixty seconds or trying to stack as many dice on a popsicle stick held by the mouth as possible.
For these events, the five teams are split up into smaller teams so that everyone has the opportunity to contribute to their team's progress. Afterwards, the entire grade reunites to spectate and partake in Tug-of-War. Team captains combine to decide who the best representatives from their teams would be to battle it out against other teams in a competition of sheer strength. After every team has had the opportunity to prove their might, an enthralling, albeit slightly revolting, pie-eating contest takes place.
This year, after the day of sports, tasks, battles, and abnormal competitions on May 17, the team that accumulated the most points and won was Fox Meadow.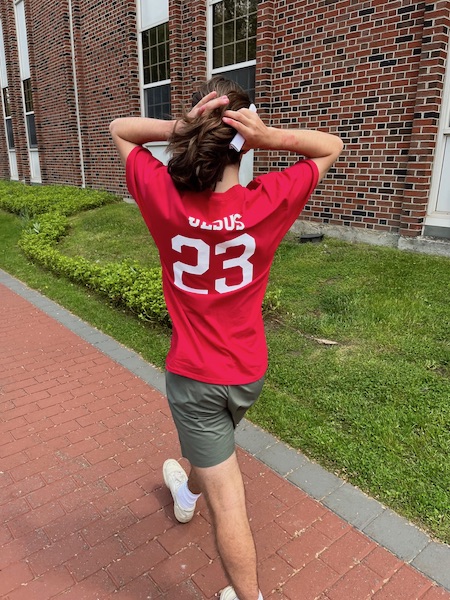 de la Fuente-Akersveen was one of four winning team captains
One of the winner's captains, Oliver de la Fuente-Akersveen, was joyous about the positive outcome for his former elementary school classmates, saying, "It feels pretty great. It was nice to reconnect with kids I may not have seen since elementary school, and to represent our elementary school in fun games for a whole afternoon was a great way to spend a part of a day during a tough junior year. To win it, when we thought we had no chance, considering we lost Tug-of-War and the pie-eating, was pretty surprising and amazing."
Fuente-Akersveen then discussed the comedy of seeing people trying to eat pie with no hands and getting their faces dirty, as well as the "Name-that-Tune" game's competitiveness.
Other juniors said the day was "very anticipated and everyone was super excited when it was announced." The special programming was a success and certainly met the juniors' expectations.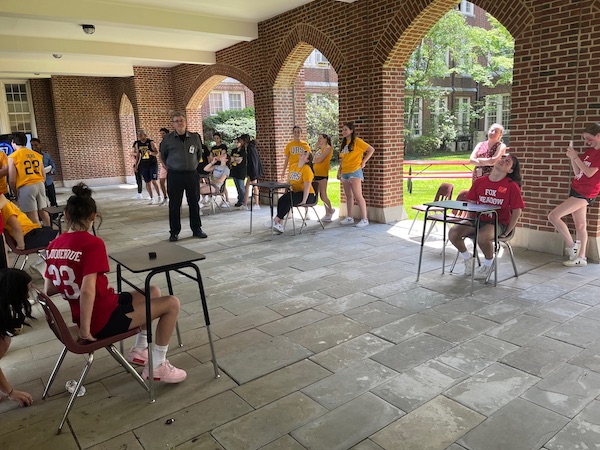 Minute to Win It saw bizarre skills on display
Fuente-Akersveen described the true meaning of the Junior Olympics perfectly. "Although everyone was divided by school, we were still all united in fun and as a community."