Police Report: Two Drivers Arrested in the Village this Week
Tuesday, 06 August 2019 18:16
Last Updated: Thursday, 08 August 2019 12:17
Published: Tuesday, 06 August 2019 18:16
Joanne Wallenstein
Hits: 2697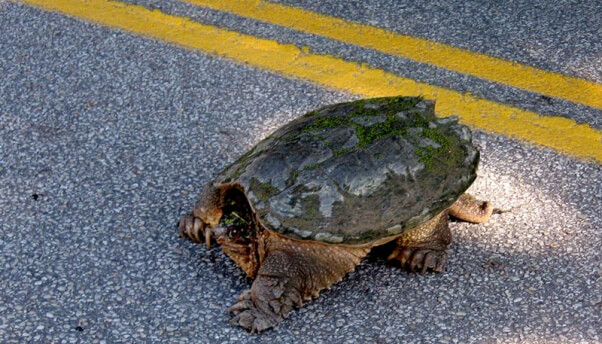 Arrests: Police arrested the driver of a 2016 Ford Fiesta following an accident in which the driver's car was rear-ended at Popham and Post roads July 30. The driver – Daniel Joseph, 37, of Larchmont – presented police with a non-driver ID and stated he did not have a driver's license. A computer database check indicated Joseph's NYS driver's license had been suspended 12 times for failing to pay a driver's responsibility assessment and failure to answer summonses in four jurisdictions, including Scarsdale in 2015, and failure to pay two fines in two jurisdictions. Additionally, and active bench warrant issued out of Scarsdale was discovered. As a result, Joseph was arrested in execution of the bench warrant and additionally charged with operation of a motor vehicle by an unlicensed driver and second-degree aggravated unlicensed operation of a motor vehicle with three or more suspensions. Joseph was released with an appearance ticket for Scarsdale Village Justice Court, returnable on July 31.
On Aug. 1, while conducting traffic patrol on Weaver Street, a 2017 Chevrolet Suburban caused the patrol car's license plate reader to sound, indicating the car's registration was "suspended or revoked" due to a lapse in insurance. Patrol attempted to conduct a traffic stop but the driver pulled into Balducci's parking lot on Palmer Avenue and turned off the car's lights in an attempt to conceal the car's presence. When police pulled into the parking lot, the driver exited the parking lot at a high rate of speed. Patrol activated his car's lights and sirens to signal the driver to stop. While fleeing and speeding, the driver lost control of the car and struck ornamental trees on Innes Road and drove onto a homeowner's lawn. The car sustained heavy front-end damage and two flat tires. Police handcuffed the driver – Adil Akram, 23, of Brooklyn – and escorted him out of the car. Investigation showed his privileges to drive in New York State had been suspended 12 times on six different dates. A fraudulent NYS inspection sticker was also observed on the windshield. Inside the car, a THC vape pen and cartridge were discovered. Due to the car's registration being revoked, the car's license plates were removed, and the car was towed to the impound lot. Akram was charged with second-degree possession of a forged instrument, unlawfully fleeing a police officer in a vehicle, criminal possession of controlled substance, reckless driving, second-degree aggravated unlicensed operation of motor vehicle, operation of motor vehicle with a suspended registration, criminal mischief involving reckless property damage greater than $250, passing a red light, speeding and an equipment violation. Prior to Akram's arraignment at Scarsdale Village Justice Court, the district attorney's office recommended $20,000 cash bail or a $40,000 bail bond. Judge Alemany remanded Akram to Westchester County Jail on $10,000 cash bail or a $20,000 bail bond. The owner of the Innes Road property estimated Akram's flight from police caused more than $2,500 worth of damage to landscaping.
ID theft
A fraudulent line of credit and associated savings account was opened with key Bank using a Fayette Road resident's personal information. It was reported to police on July 29 for follow-up from the bank.
Assistance
On July 29, police helped a Coralyn Road resident restore power to her house by flipping three tripped circuit breakers. The resident was advised to contact her electrician.
Police helped a 17-year-old girl get back inside her Heathcote Road house after she accidentally got locked out and her mother notified police July 29.
Police helped a woman cross Weaver Street and later drove her home due to an impending storm July 31.
On Aug. 1, police safely escorted a pedestrian walking on Weaver Street and then directed the pedestrian to walk on a sidewalk section of the street. When the pedestrian refused to walk on the sidewalk, police issued her a summons.
Residents of Lyons Road experienced a power outage and police helped restore power by resetting the main breaker at the panel Aug. 1.
A car parked in a Lincoln Road garage was accidentally left with its lights on Aug. 4. Police notified the owner, and the owner turned off the lights.
Flash flood
On July 31, a BMW got stuck in a flash flood area on Springdale Road during a storm. The driver said she drove into water on the roadway, and her car stalled. A tow was en route to pick up the car. The driver was not injured and was picked up by her husband.
Banging on window
A man was seen banging on a window in a Church Lane house July 31. A concerned passerby alerted police in case the man was trying to get someone's attention. Police went to the house. Police investigated and learned the man was the landlord of the property. He said he had been banging on the window in an attempt to open it for cleaning.
Wrong address
A Stratton Road woman reported an unknown car was parked in her driveway Aug. 2. Police investigated and learned the car had been serviced by Mercedes-Benz and dropped off at the wrong address. It was supposed to have been returned to its owner at a Stratton Road address in New Rochelle – not Scarsdale. The Mercedes-Benz dealership rectified the situation.
Shopping bags
On Aug. 2, police picked up two shopping bags from Trader Joe's from the Scarsdale Train station platform and took them to headquarters. The bags had been left on the platform by an unknown person and sat there for more than four hours. Nothing suspicious was found in the forgotten bags.
Intoxication
While on patrol, police encountered a man lying on a Black Hawk Road lawn at 4 a.m., Aug. 3. The man, who was heavily intoxicated, showed police a debit card with his name on it. A computer check revealed the man lived on Carriage House Lane. Police contacted the homeowner of the Black Hawk Road house. The homeowner said she knew the man. She said the man could sleep at her house for the night, and she brought the man inside her house.
Cars and roadways
On July 29, police called a tow truck for a disabled car at Post and Tompkins roads.
Another disabled car was towed from Mamaroneck Road to the driver's house in Yonkers July 29.
A sanitation vehicle backed into a parked car on Lenox Place July 30.
Police closed a section of Saxon Woods Road due to flooding and cracks in the road July 30.
Caution cones around a water main break at Normandy Lane and Griffen Avenue were adjusted in order to improve the flow of traffic after drivers complained of an obstructed roadway July 31.
A car overheated at Ramsey Road and Palmer Avenue July 31. Police advised the driver she should not drive the car. She agreed to call for roadside assistance to have the car towed.
On July 31, police observed a brown Cadillac Escalade occupied by two young males drive into the Golden Horseshoe parking lot and drive into an alleyway behind the stores. Police conducted a traffic stop and the boys admitted to driving behind the stores. They said they had done it to pass the time. Police warned the boys to refrain from going into that area in the future.
A White Plains man sleeping in his car at Montrose and Farley roads said he was resting before going home after midnight Aug. 1.
Police asked drivers to park their cars only on one side of Morris Lane during an estate sale Aug. 2. Temporary "no parking" signs were placed on one side of the street to eliminate continuing parking disturbances.
Police called a tow truck for a car with a flat tire on Mamaroneck Road Aug. 2.
Numerous construction vehicles were parked on Brite Avenue and Butler Road with a roadway crew performing work Aug. 2. The congestion was causing a dangerous roadway condition because no flaggers were on scene. Police closed the work zone until traffic flaggers were available.
Workers had used a traffic cone to block off a portion of Edgewood Road at Roosevelt Place without permission Aug. 3. Police removed the cone and advised the workers to contact Village Hall if they wanted to apply for a permit to close the roadway.
Patrol helped direct a lost driver to the Hutchinson Rover Parkway from Mamaroneck Road Aug. 3.
Eight car accidents were reported in the village this week.
Animals
A turtle was reported at a Heathcote Road address July 30. Police provided the homeowner with a list of trappers' contact information.
A large turtle was observed on Post Road Aug. 1. Police safely removed it from the roadway.
A Roosevelt Place woman reported an animal trapped in one of her trashcans Aug. 1. Patrol tipped over the trashcans, and an opossum ran out. It appeared to be healthy and did not pose a threat.
Police picked up a loose dog from Brookby Road and held it at headquarters until the owner's sister-in-law picked it up Aug. 2. A summons was issued to the owner.
Police picked up a loose, small, brown dog from Stonehouse Road Aug. 4. Police held the dog at Headquarters pending possible contact from the owner. After some time passed without any contact from a resident looking for a lost dog, police called New Rochelle Humane Society for pickup. A summons was issued and given to NRHS, to pass onto the owner.
Police relocated a turtle from Scarsdale Avenue to a safe place off the roadway Aug.4.
Civil matter
A Cornell Street woman reported landscapers had parked on her property and risked damaging her lawn Aug. 1. Police advised her it was a civil matter, and the woman said she would rectify the matter on her own.
A Brambach Road man reported his security camera caught his neighbor walking up and down the man's driveway without permission Aug. 3. The neighbor said he was trimming his hedges and stepped onto the neighbor's driveway to trim the side of the hedges that was not accessible from his own property. Police explained to the neighbor that he would have to reach an agreement with the man in order to step onto his property since the man had forbidden it.
Village Code
Police issued summonses to landscapers using gas-powered leaf blowers on Kathy Lane July 30, Cushman Road Aug. 2.
After residents complained of noise, police advised an emergency crew working on Wilmot Road to lower the volume of music July 31.
Police issued Nelson Road workers, who were using power equipment outside of designated times, a summons on Aug. 3.
Lost and found
A Reimer Road man reported losing his passport, which contained a travel visa for India, Aug. 4.
Firefighters
On July 29, firefighters extinguished a fire inside an East Parkway trashcan. It had been caused by a cigarette thrown into the trashcan.
A fallen wire caused a fire on a Paddington Road lawn July 30. Police closed the road while firefighters controlled the fire from spreading and stood by for Con Edison. Power outages affecting nearby traffic lights resulted, and police set up temporary stops signs to control traffic.
Firefighters assisted with power outage related calls on Church Lane July 30. The power outages were due to fallen power lines in the area, which Con Edison was addressing.
On July 31, police placed barricades across Bypass to prevent traffic from driving over fallen wires. Firefighters stood by for on Edison.
A radon pump with a clogged filter was causing an odor in a Fox Meadow Road basement July 30. Firefighters cut power to the pump and the fan. They advised the homeowner to have the unit serviced.
On July 31, primary power lines fell and were burning or smoking in the Golden Horseshoe Shopping Plaza and across the Heathcote Bypass. Firefighters closed the affected area, notified Con Edison and stood by for Con Edison's response.
A Sycamore Road homeowner reported a burning odor from his electrical panel July 31. Firefighters investigated and detected only a faint odor with no sign of wires burning or fire anywhere in the house. Firefighters advised the homeowner to call an electrician for service.
A resident accidentally got locked out of her house on Sprague Road Aug. 3. Firefighters succeeded in getting the resident safely inside her house.
Firefighters assisted with a car accident on Post Road Aug. 3.
Leaking water above a kitchen ceiling caused a portion of a kitchen ceiling to collapse in an Aspen Road house Aug. 3. Firefighters helped the resident clean up the debris and advised the resident to call a contractor for repair.
The battery backup for a sump pump malfunctioned in a Montgomery Road house and caused a carbon monoxide incident Aug. 3. Police disconnected the battery backup and ventilated the structure.
This report covering police and fire department activity from July 29 – Aug. 4 has been compiled from official information.

This police report is sponsored by Scarsdale Security who does more than just security. Contact them about remote video for your home or business. Call 914-722-2200 or visit their website.