Restaurants: CPK and Cooked and Co. Close, Cafe Alaia to Move to Larger Location
Thursday, 10 September 2020 10:43
Last Updated: Thursday, 10 September 2020 12:22
Published: Thursday, 10 September 2020 10:43
Joanne Wallenstein
Hits: 3337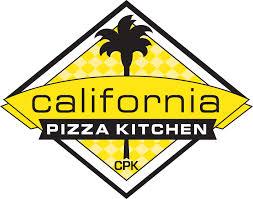 This week readers were sorry to see that longtime favorite restaurant, California Pizza Kitchen has closed its doors in the Archway Shopping Center at 365 Central Avenue in Scarsdale. It was puzzling because the restaurant has always been a favorite and was usually bustling. With moderate prices in fresh ingredients it was fast food that was nutritious and tasty too.
The leasing agent for the property says that the entire California Pizza Kitchen chain filed for bankruptcy on Thursday July 30, however the note says that they were planning to keep locations open during their reorganization. Why not Scarsdale? An employee told a customer last week that "the corporate office couldn't come to an agreement over the proposed rent increase." We tried to reach the landlord, Merolda Properties, but got no reply. About the closing, their website says, "Due to the ongoing COVID-19 pandemic and related lease challenges with our landlords, we regret to inform you that we have closed this CPK restaurant."
Meanwhile, the 4,500 square foot space is vacant and seeking another tenant. It's a highly visible location, with ample parking, good visibility and ideal for a restaurant.
The leasing agent also noted that Long Island Bagel Café has opened in the Archway Shopping Center and is serving great bagels, appetizers, salads and more. According to their website, "Long Island Bagel Café uses time tested recipes for authentic, rolled, old-fashioned New York bagels. Our bagels are boiled and baked to perfection every day."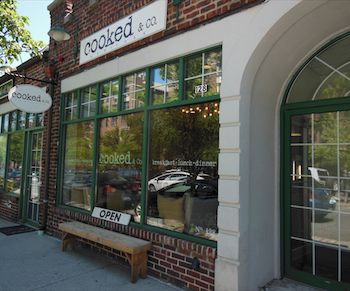 In other news, we spoke to Herb Lindstrom, the owner of popular eatery Cooked and Co. that has also closed after an eight year run on Garth Road. We wondered if there was anything his landlord or the Village might have done to save the restaurant. Lindstrom said, "My landlord was actually very helpful. He really wanted me to make it. And the town was actually very good too. I think my problem was my space was too big to support the current work model that I set up. Payroll was my biggest problem."
On the finances he explained, "When my PPP loan ran out I estimated I would lose about $5,000 a week so that's why I decided to close. Plus it was hard for me to work in the current environment. It was not fun anymore."
What about the future? Lindstrom said, "I'm not planning on opening a space until this situation is back to normal but I'm not opposed to going back to how I started --with a limited menu cooked out of a space that I would share with someone else. I'm not doing anything for at least 6 months. I need to just take a break."
We asked about his outlook on the future of the restaurant industry and he said, "I believe that when others run out of their loans it will be hard to survive. If I never expanded I would have been fine. I think with the cold weather and no outside seating it will be hard to survive with 50 percent capacity. So I'm hoping that something positive happens soon or we will lose more of our favorite spots."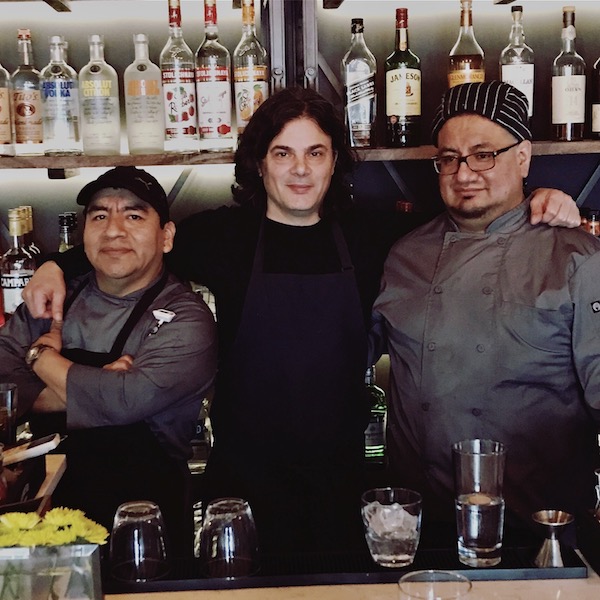 Vicenzo Alaia flanked by his chefs.The good news is that the ever-popular Italian restaurant Cafe Alaia will take over the site vacated by Cooked and Co. We heard a rumor they were moving up the street and received confirmation. They plan to open in larger quarters in mid-November.
Here is what we learned from Nancy Rosner and Vincenzo Alaia: "Yes, the rumors are true! We are very excited to be expanding into the Cooked & Co location. We will open our restaurant, Cafe Alaia there with the same menu that we have now. We needed the space more than ever now with the social distancing requirements and capacity restrictions still at 50%. We have been doing very well with our outdoor dining on Garth Road and will remain at our current location and continue to serve outdoors there for as long as weather permits. We also currently open at 50% seating indoors with wide open floor to ceiling windows open to the front."

"Our plan for the new larger space is to complete some minor cosmetic fixes to suit our style and open early to mid November. We will be able to serve about 50 people for now and up to about 100 there once things return to normal.
We will keep our current location under a new name and use that space as a wine bar with more casual small plates type menu."