Experience the Diamond Glow Facial at Greenwich Medical Spa
Sunday, 12 February 2023 12:54
Last Updated: Sunday, 12 February 2023 13:20
Published: Sunday, 12 February 2023 12:54
Wendy MacMillan
Hits: 965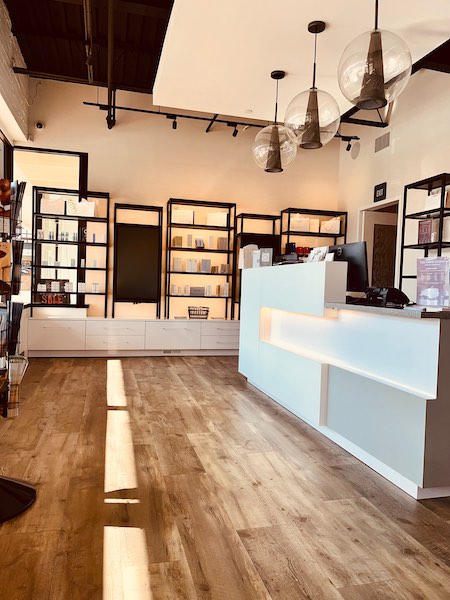 There is no need to travel all the way into the city for an amazing medical spa experience…and while there certainly seems to be oodles of new med spas to choose from these days, there is one here in Scarsdale that stands out from the rest. Conveniently located in the Golden Horseshoe, Greenwich Medical Spa is a suburban oasis offering the very best in skincare treatments and services. Ranked by some as the #1 med spa in the country, the board certified aestheticians and technicians at Greenwich Med Spa offer everything from body treatments like Emsculpt to injectables, botox, acne treatments, laser treatments, and so much more.
I was recently invited to spend an afternoon at Greenwich Medical Spa where I was treated to their signature DiamondGlow Facial and I couldn't have been more impressed or felt more pampered. From the moment I walked into their sun filled entry, I knew I was in store for a true indulgence. After the receptionists greeted me with friendly smiles, they directed me to a private sitting area where I could wait for my aesthetician with a warm cup of tea or bottle of water. Although the soothing tones and calming design details of the area caught my eye, I really appreciated that this space was tucked away from the foot traffic that is common at the Golden Horseshoe.
I didn't have long to enjoy the sitting area before my aesthetician, Neidyn Regalado, arrived to usher me to a treatment room filled with the calming aroma of lavender and soft, relaxing music. Neidyn's warm and inviting demeanor instantly made me feel comfortable and completely at ease. Because every treatment is personalized to meet the particular needs of each client, Neidyn began by asking if I had any concerns about my skin.Talking about my middle-aged skin problems isn't exactly fun, but Neidyn's knowledge and professionalism made way for easy and honest communication.
After sharing some of her expert recommendations, Neidyn began my DiamondGlow Facial (the latest in microdermabrasion
technology) by first dermaplaning my skin. As she explained, dermaplaning uses a special tool to gently remove dead skin and unwanted Vellus hairs (peach fuzz) which reveals a new, smoother layer of skin. In addition to a healthy glow, dermaplaning also allows the serum of the DiamondGlow to penetrate deeper and maximize the results. With my skin already feeling incredibly refreshed, Neidyn then used the DiamondGlow tool which "simultaneously exfoliates, extracts and infuses skin with condition-specific serums for an all-inclusive treatment in one step." As Neidyn swept the diamond head over my skin, it seemed as if I could feel my skin renewing under her gentle touch. Although the DiamondGlow treatment wasn't uncomfortable in the least, Neidyn continually checked in throughout my entire treatment to make sure I was comfortable and to explain her process.
After the DiamondGlow, Neidyn finished my treatment with a few more extractions to remove all unwanted blackheads and impurities. She followed the extractions with a soothing mask that was custom picked for my skin type and treated me to an enjoyable massage before applying customized serums and spf to protect my newly radiant skin. From start to finish, I can truly say that my treatment at Greenwich Med Spa was an incredible experience. From their friendly, professional staff, to their state of the art technology…there are dozens of reasons why I will be returning sooner rather than later to spoil myself with another DiamondGlow or to try one of their many other services. If you are looking for the best in skin care treatments, I can't recommend Greenwich Med Spa highly enough. For more information about their services, specials, and membership plans please click here: https://www.greenwichmedicalspa.com/
Greenwich Medical Spa
1132 Wilmot Road
Scarsdale, NY 10583
(914) 228-2396