Families Learn the Sounds of Fire Safety at Fire Fair
Wednesday, 20 October 2021 17:20
Last Updated: Wednesday, 20 October 2021 17:35
Published: Wednesday, 20 October 2021 17:20
Stephen Mulcahey
Hits: 362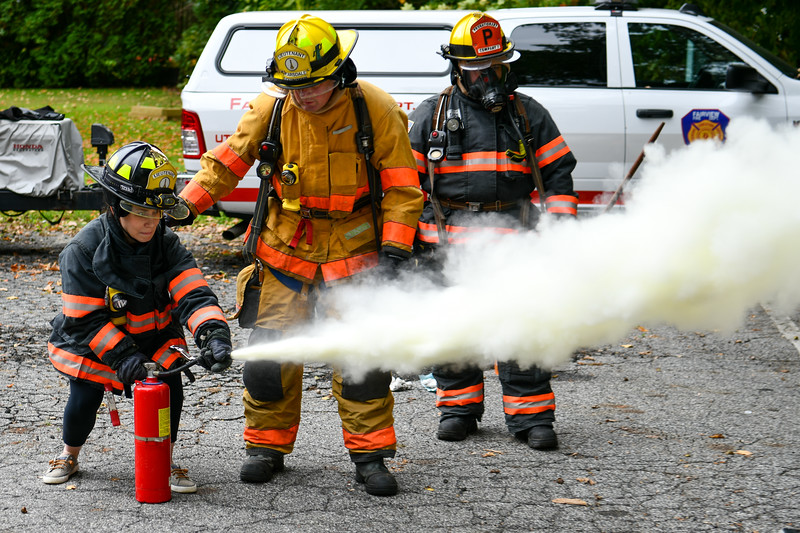 A local resident, under the watchful eye of a firefighter, demonstrates the use of a fire extinguisher.Every October, the Scarsdale Fire Department participates in Fire Prevention Month in an effort to educate the public about fire safety. This year's theme is "Learn the Sounds of Fire Safety" which is intended to help people better understand the reasons smoke alarms sound. This education provides the know-how to effectively address smoke alarm activations.

On Friday October 15, 2021, members of the Scarsdale Fire Department visited every first grade class in all of the public elementary schools in the village, to talk to students about fire safety. First graders were taught what to do if their fire alarm goes off at their house and were treated to a tour of the fire engine.

On Saturday October 16, 2021, the Scarsdale Fire Department hosted a "Fire Fair' at the Crossway firehouse. While there was fun stuff for the children to do, like a bounce house and sitting in the fire engine, the children also learned to "STOP, DROP and ROLL" if their clothes catch fire. Also on hand, was a "smoke trailer" - a simulated house with a smoke machine for kids to crawl through. For the parents the was the kitchen prop, where they learned how not attempt to put out a grease fire with water. Parents also learned about the different types of fire extinquishers and how to properly use them. PASS – Pull, Aim, Squeeze and Sweep. The children left with some toys, stickers and plastic helmets and the parents with fire prevention literature for home.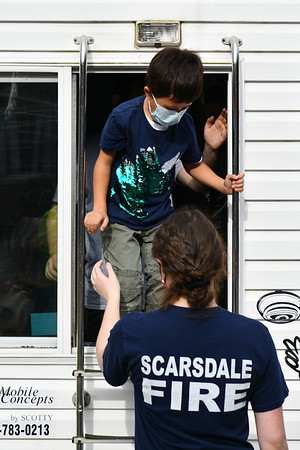 Fire Explorer Teagan Oakes assists children out of the "smoke trailer"

The Scarsdale Fire Department would like to thank Steve Rossi of AAA Emergency Supply for attending and providing the extinguishers for the demostration. A big thanks to the residents of the Village of Scarsdale for your continous support.
Submitted by Scarsdale Fire Captain Stephen Mulcahy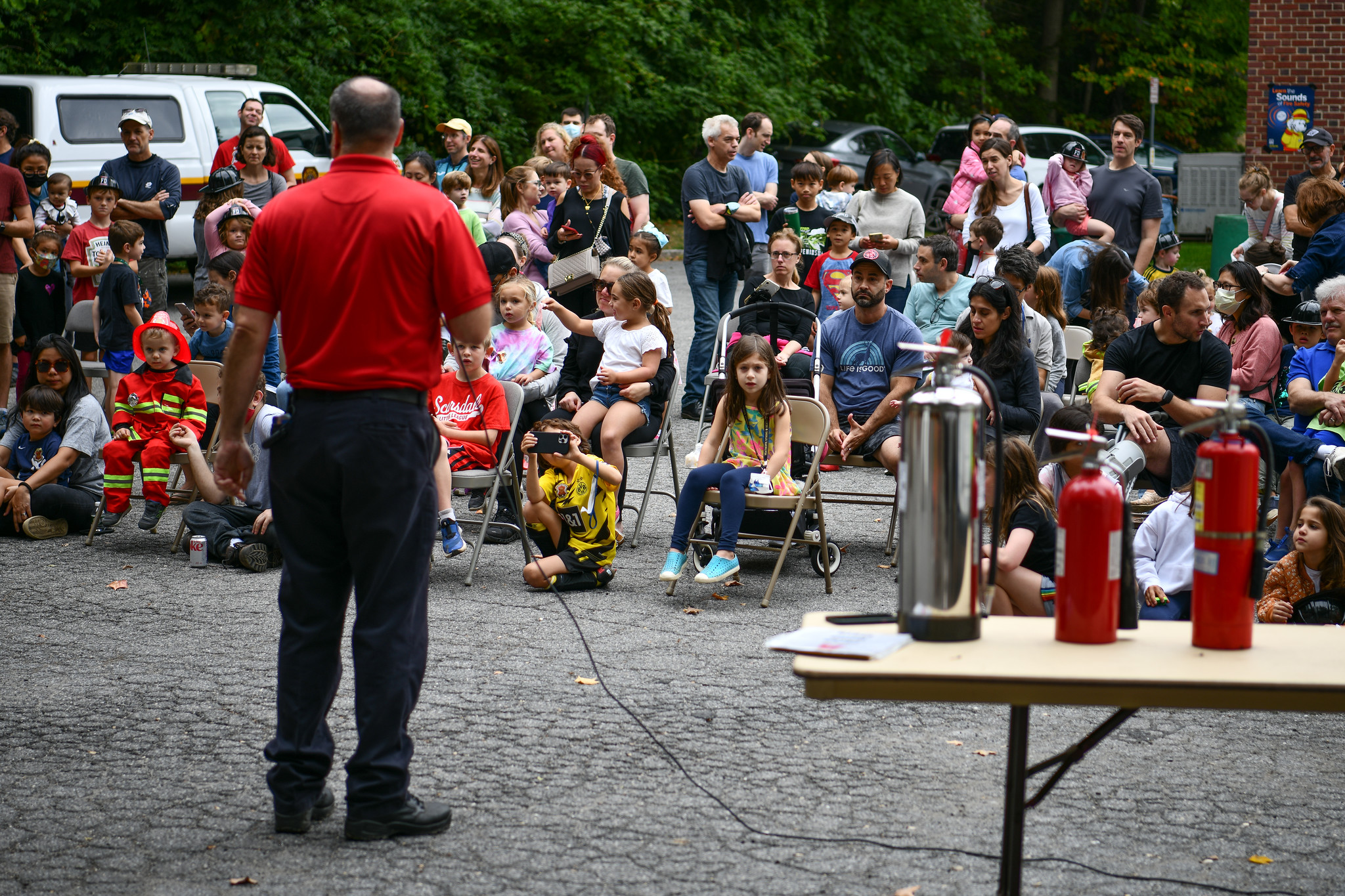 Career Captain Stephen Mulcahy talks to the crowd about fire extinguishers.Photos by Jon Thaler, see more here.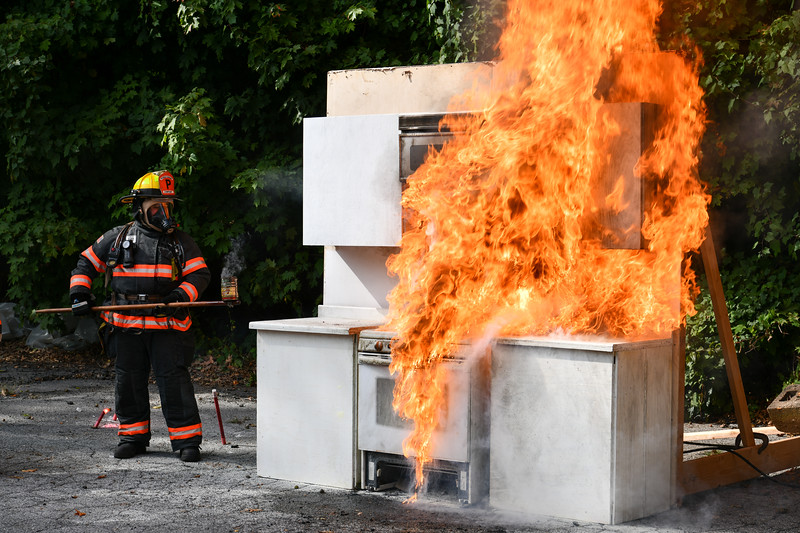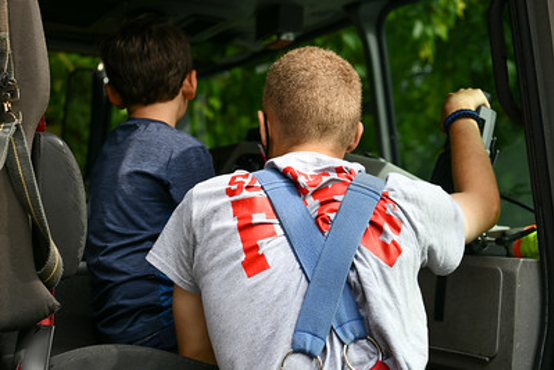 Volunteer Firefighter Alex Bases shows off the fire engine.