Swastika Found at SHS Evokes Strong Reaction from School Principal and Local Rabbi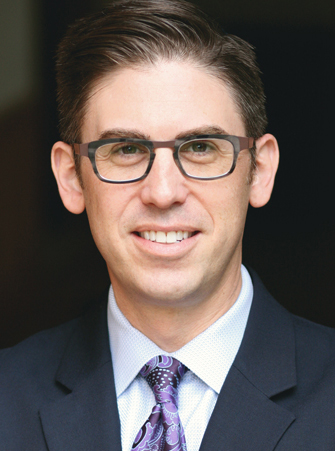 Rabbi Jonathan BlakeThe discovery of a swastika in a bathroom at Scarsdale High School on Thursday September 12, has evoked strong condemnation from SHS Principal Ken Bonamo as well as the Chief Rabbi of Westchester Reform Temple, Rabbi Jonathan Blake. Both decry this act of hate and vow to take action to address Anti-Semitism in our community.
See their letters below:
(From Rabbi Blake at Westchester Reform Temple)
Yesterday afternoon, we learned through a letter (included below) sent by Kenneth Bonamo, Principal of Scarsdale High School, of an Anti-Semitic incident at Scarsdale High School in which a swastika was found engraved on a toilet paper dispenser in a school bathroom.
All of us commend Scarsdale High School's leadership for their swift condemnation of this act of Anti-Semitism, hatred, and intolerance. In the year 2019, no person, young or old, in our community, or anywhere, should be subjected to the language or symbols that the Nazi regime used in the service of violence, terror, and mass murder.
We simply will not stand for it.
I have spoken with Mr. Bonamo to offer WRT's partnership in responding to this hateful display, which he gratefully received. It is important for our community to know that our institutions stand shoulder-to-shoulder at this time.
Additionally, the clergy of the temple are available to meet with any students or families who would like to discuss the episode and how best to respond to your own questions and concerns, or your children's questions and concerns. We are also reaching out to the Anti-Defamation League to alert them to the incident. The ADL is a trusted partner in WRT's own efforts to confront and condemn Anti-Semitism and hate, and to continue to build a congregation and community established on principles of Jewish solidarity, universal human dignity, tolerance, respect, and inclusion.
When I was 16 years old, my family returned from a weekend at the Jersey shore to our home in Allentown, Pennsylvania. The chilling image that greeted us upon our return has never left my memory. As we pulled into the driveway, we saw swastikas painted all over our garage door. Our school district, synagogue, and the ADL collaborated effectively to identify the perpetrators (students in my sister's eighth grade class), to provide sensitivity training in the school, and to discipline the offenders.
We all share the hope that similarly swift and effective measures will be taken in Scarsdale around this incident, and we stand at the ready to provide support in this shared effort.
During the High Holidays and throughout the year, we look forward to informing you about our ongoing efforts to educate our community about Anti-Semitism and to stand up against it, in all its many forms. Together, we will enter the forthcoming new year in a spirit of shared vigilance, resolve, and fortitude.
L'Shalom,
Rabbi Jonathan E. Blake
(From Scarsdale High School Principal Ken Bonamo)
Dear Members of the SHS Community:

I am writing to inform you of a recent event that warrants our attention as a community.

This afternoon, graffiti was discovered in a bathroom stall consisting of a swastika that had been etched into a toilet-paper dispenser. This symbol has significant historical and political significance as one of anti-Semitism, hatred, and intolerance. It is often used to express opposition to efforts to build an inclusive, tolerant, and safe society.

Because of the private location of where this was found, it will be nearly impossible to identify the individual(s) responsible for this action; it would be unfair to cast blame widely on the school community, as we know that most of us abhor and condemn acts of hatred. Yet the implications are serious enough that I felt obligated to inform you of this discovery, not to give attention to those who acted inappropriately, but to let them know that their actions have no place in our school community.

If even one member of our community feels unwelcome or distressed by this incident, that is one person too many. All students, families, and staff members must feel equally included and respected by each of us. Hate speech and scare tactics will not be tolerated and do not represent what we stand for. I ask each of you today to recommit to the belief that all of us deserve the opportunity to participate fully in our school community and our society at large and to join together in denouncing acts of hatred and bigotry.

Scarsdale High School's Dignity, Inclusion, and Belonging Team will have its first meeting of the new school year in a few weeks. The team's agenda this year includes creating and administering a climate survey and bringing programming to students to enhance our efforts in ensuring an inclusive school community where everyone of diverse backgrounds feels a genuine sense of belonging. This incident will be among the items that team discusses.

Students and families who would like to talk further about this incident should contact their deans or our youth outreach workers. If you have information about this incident, please contact me directly.

Thank you for your attention and consideration.

Sincerely,
Kenneth Bonamo
Principal