Lots of Laughs and Paddle Tennis Too at Fox Meadow Tennis Club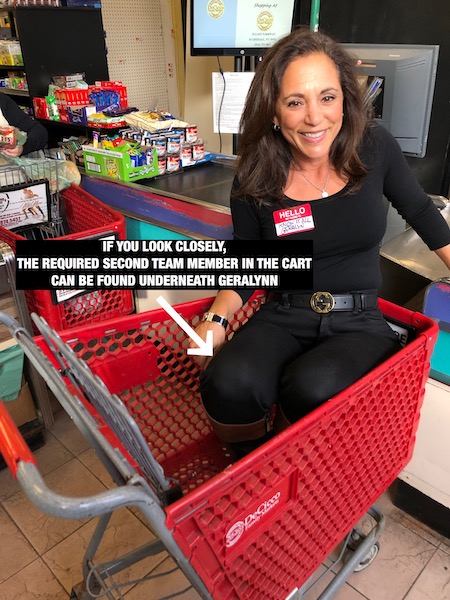 If you saw giggling adults climbing into a shopping cart or proposing marriage to a waiter at Moscato or dancing around a light post on Saturday October 26, you may have been wondering what was going on. Was it the Junior Class Road Rally? Or Scarsdalians gone berserk? No, it was Fox Meadow Tennis Club's first Scavenger Hunt that sent teams of four spirited players on a two-hour search of the Village to accumulate a long list of items and to make many embarrassing videos
The brainchild of Nanette Koryn, Debbie Graham and Ricky Sobel, the event proved to be a laugh a minute for almost 50 participants. Teams, with clever names like Bossy Pants and Know it Alls were given three lengthy sheets of instructions of items to be collected and tasks to be accomplished. Can four people sit on a swing at the same time? Could you walk up to a table of strangers eating dinner at restaurant and steal a French fry off their plate? Does anyone have the guts to ring a doorbell and run before the resident opens the door? You bet. The competitors reverted to teen behavior instantaneously and had a wonderful time completing their missions.
The team of winners received gift certificates for dinner at Colony Grill – and lots of kudos for their hilarious performances, captured on video.
And there's more than hijinks at the club. Founded in 1883, Fox Meadow Tennis Club (FMTC) has long been a distinguished part of the Scarsdale landscape. Besides its reputation of being a racquet club that prides itself on its warm social atmosphere and sense of fair play, the club enjoys a preeminent position in the world of platform tennis.


Platform tennis or 'paddle,' as it is affectionately known today, was invented in Scarsdale in 1928. In 1931, Fox Meadow built the first club court in the country. Today, it's estimated that there are more than 55,000 active players in the United States. We're proud that more national championships have been held on our courts than at any other location and Fox Meadow members have won more national titles than any other club.

Speaking of national championships – Assistant Paddle Pro, Ana Zubori and her partner Martina Ondrejkova won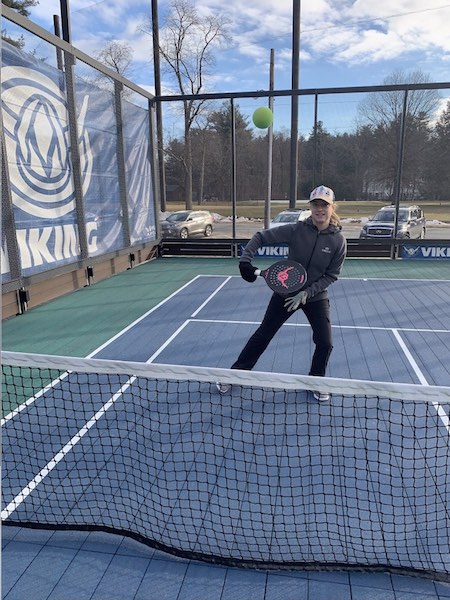 Assistant Paddle Pro Anna Zubori the Chicago Charities Grand Prix, one of the biggest events in the sport. Many of the best players across the country participated in this huge tournament on Saturday, November 9th. They won in the finals with a score of 6-4, 2-5 and a 3rd set nail bitter, winning 6-4. If you're new to the game or a seasoned player, outside players can take private or group lessons with our teaching staff.
Fox Meadow prides itself on their six Har-Tru tennis courts and nine heated paddle tennis courts, including six that are lit for night play. The clubhouse offers members a comfortable place to relax before and after matches, and a terrific place to view the tennis and paddle activities. As well, there are shower and kitchen facilities and our clubhouse can be rented to both members and non-members for private parties. Socially, there's never a dull moment.