70 Firefighters Fight Blaze at 7 Church Lane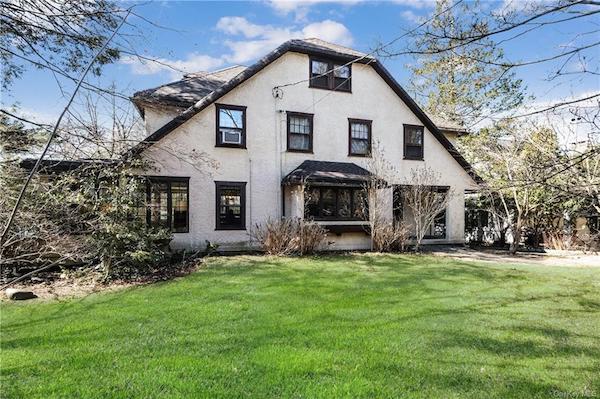 A total of 70 firefighters were involved in an effort to squash a fire at 7 Church Lane in Scarsdale on Monday afternoon July 6. According to Scarsdale Fire Chief Jim Seymour, it took 3 hours to extinguish a fire that started on the third floor of the house. High outdoor temperatures and tigh third floor space contributed to the difficulty in getting in the fire under control.
Here is an account from Scarsdale Fire Chief Jim Seymour:
"We responded to 1 Rochambeau Road at 4:27 pm for smoke from a house. The first arriving engine found heavy smoke on the block and determined the fire was at 7 Church Lane. There was heavy fire on the 3rd floor of a 3 story private dwelling. It took crews a bit to navigate the narrow hallway and staircase to the top floor. We operated with 3 hose lines for well over an hour before we had a good handle on it.
We left the scene around 7:30 this evening. 2 members suffered injuries and were transported to the hospital. Scarsdale was assisted by the Hartsdale, Greenville, Fairview, White Plains, Eastchester and New Rochelle Fire Departments at the scene while Yonkers covered the village. The fire was extremely labor intensive due to the location of the fire and extreme summer temperature. All together approximately 70 firefighters operated over the 3-hour event."
According to property records the home sold on June 25, 2020 for $1,060,000 and a permit for a new home on the property had been issued by Scarsdale Village.
Former Scarsdale resident Emilio Tomassi, who now lives in Rome, saw the coverage about the fire on Scarsdale10583. He sent us the photo below taken when he purchased 7 Church Lane for $65,000 in June, 1971. He owned it through 1984 and raised three children there.