Scarsdale Democrats Host Successful Summer Fundraiser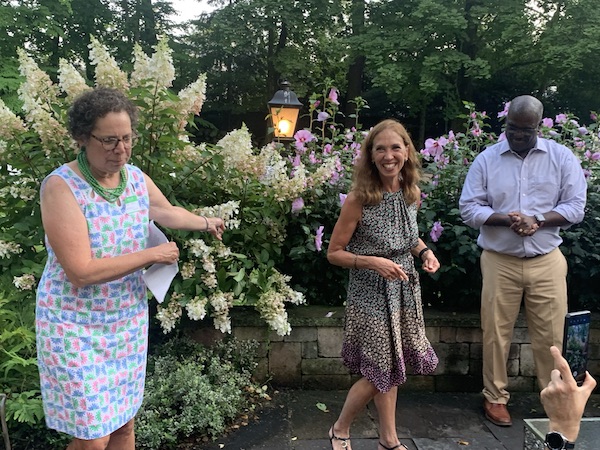 This letter was written by Myra Saul, Chair of the Scarsdale Democratic Town Committee
To the Editor:
The Scarsdale Democratic Town Committee August 12th fundraiser was a great success! Despite a passing thunderstorm and covid restrictions, our intrepid program committee held a wonderful event.
We raised more than $11,000 for Fair Fight, Stacey Abrams' voting rights organization. We are keeping our donation page 'live' for a while to give those who haven't donated or know of family and friends who may want to donate an opportunity to still give. Small amounts add up. Any contribution is appreciated. Please use this link: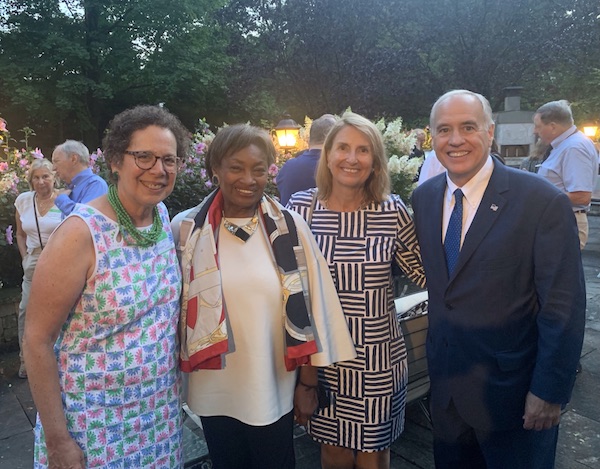 Voting rights are facing a crossroads in this country. Fair Fight fought for victories in Georgia (saving the Biden presidency with electoral votes and the election of two senators) and is continuing the fight against the suppression of Black and brown voters across the country.

We had four excellent speakers: Ny Whittaker, former New York State Senior Adviser for the Biden campaign and the founder of the grassroots group New York for Biden+Harris, New York State Comptroller Tom DiNapoli and Scarsdale's two New York state legislators, Assemblywoman Amy Paulin and Senate Majority Leader Andrea-Stewart Cousins. Congressman Mondaire Jones sent a tape of his remarks that was distributed to donors.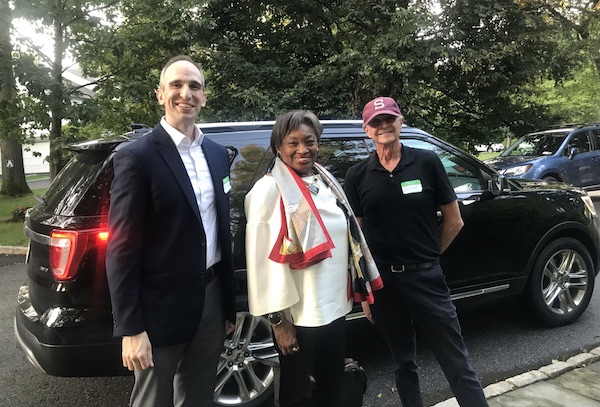 Many local elected officials were in attendance, including Mimi Rocah, Westchester's district attorney and a Scarsdale resident.
The Scarsdale Democratic Town Committee thanks Assemblywoman Amy Paulin and Ira Schuman for hosting. Vintology Wine & Spirits kindly donated the wine for the event.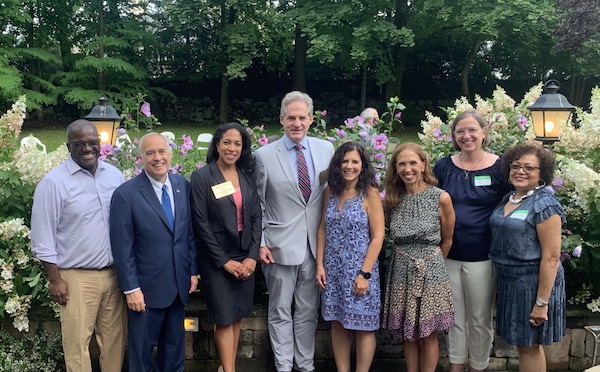 If you have an interest in Scarsdale Democrats, please contact me at scarsdaledems@gmail.com.
Myra Saul
Chair, Scarsdale Democratic Town Committee