Letter to the Editor: Idling Engines Cause Pollution
Details

Written by

Joanne Wallenstein

Hits: 1178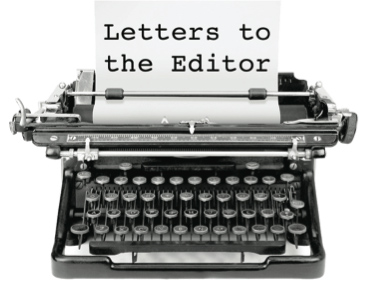 This is a letter to the editor from Susan Levine:
The good weather is here and with it the number of cars idling with their motors and air conditioning running has increased dramatically.
People everywhere in the Village are talking on the phone while sitting in their cars.. AC on, staying cool with the engine running, unconcerned that their engines are polluting our air sometimes for long periods of time.
The U.S. Energy Department just reported that eliminating idling of personal vehicles would be the same as taking five million cars off the road.
If you are in your car and need to stop driving to make a call, turn off the engine and open all your car windows or go into a store that has air conditioning and make your calls. Starbucks or CVS are good choices.
Polluting the air is not a good choice.
Susan Levine
52 SHS Students Receive Academic Awards and 2 Receive National Merit Scholarships
Details

Written by

Joanne Wallenstein

Hits: 3048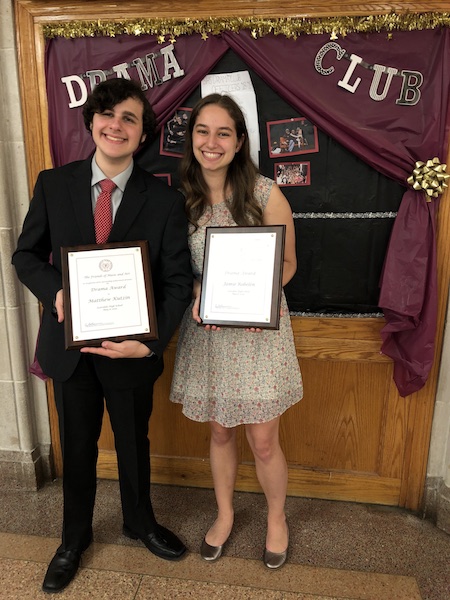 Matthew Kutzin and Jamie Robelen Received the Friends of the Music and Arts Drama AwardAs anyone living here knows, Scarsdale kids are some of the hardest working kids around. Each year a select few SHS juniors and seniors are chosen by the school faculty to receive awards to recognize academic excellence, accomplishments in the arts and service to the community.
On Wednesday night, May 8th, 52 students, gathered with parents and friends in the auditorium where students were presented awards by the heads of each academic department, community members, and even Principal Bonamo himself. The complete list of award winners is as follows:
Junior Scholarship/Service Award: Lily Kronenberg
Junior Academic Excellence Award: Jack Silvers
Wellesley Book Award: Lucy Brenner
SAA Rothschild Award: Teckhua Chiang
Counseling Department Award: David George
Scarsdale Foundation Award: Ross Forman
Dartmouth Award: Jenny Liu
Principal's Award: Amanda Glik
Billy Safian Humanitarian Award: Adina Mistry
Halliday Clark Sr. Memorial Award: Benjamin Klein
Casey Ferrone Memorial Award: Taylor Siegel
Rotary Club Award: Adeye Jean-Baptiste, Anya Raj
Technical Services Award: Ian Lerner
Michael V. McGill Book Award: Alexandra Wilson
Yale University Award: Spencer Sheppe
New York State Comptroller's Achievement Award: Carly Kessler, Henry Kronenberg
The Triple "C" Award: Francesca Greenwald, Aliza Mehlman
David Smith Memorial Award: Luzselena Aguilar
ART AWARDS
Excellence in Visual Art 2D: Lily Foley
Excellence in Visual Art 3D: Manya Kula
Media Award: Vivian Perfetti
Friends Permanent Collection Award: Sara Frankenthaler
Elisa Draper Art History Award: Helen Marino
ENGLISH AWARDS
Brown University Award: Harry Parks
Harvard University Award: Jack Silvers
Princeton University English Excellence Award: Noam Cherki
Audrey McGinn Creative Writing Award: Elizabeth Seider
SPECIAL EDUCATION AWARD
Steve Corbin Academic Success Award: Olivia Higgins
WORLD LANGUAGE AWARDS
Latin Award: Jonathan Fan
Spanish Award: Noah Yusen
Spanish Literature Award: Rena Li
French Award: Emma Townsend
Mandarin Award: Kylie McRobie
Departmental Award: Anika Agarwal
MATHEMATICS AWARDS
Rensselaer Mathematics & Science Award: Alison Chan
Math Faculty Award: Teckhua Chiang
SCIENCE AWARDS
Bausch and Lomb Award: Wolf Cukier
Science Achievement Award: Anika Agarwal
Science Department Award: Kathryn Koo
New York Science Supervisors Association Awards
Biology: Andrew Levy
Chemistry: Renee Dibbini
Physics: Noah Yusen
SOCIAL STUDIES AWARDS
Social Studies Excellence Award: Maya Bharara, Sean Michael
Social Studies Faculty Award: Lily Kronenberg, Andrew Morin
Social Studies Achievement Award: Vivianna Wang
PERFORMING ARTS AWARDS
Band Award: Nico Cavalluzzi
Chorus Award: Elias Hairatidis, Megumi Ozawa
Orchestra Award: Abigail Nishiwaki
Friends of Music and Art Drama Award: Matthew Kutzin, Jamie Robelen
Sidney R. Case Memorial Scholarship: Lindsey Donat
National Merit Scholarship Awards
The National Merit Scholarship Corporation awarded National Merit Scholarship Awards to two Scarsdale Students, Kelly Rutherford and Austin Tang. They are two of about 7,600 recipients of these awards, chosen from 15,000 finalists. The recipients are chosen by college admissions counselors and high school counselors, based on academics, test scores, leadership in school and community, an essay, and a recommendation from the school counselor. Both Rutherford and Tang were recipients of National Merit $2500 Scholarships.
Melissa Feinberg Named Principal of Fox Meadow School
Details

Written by

Joanne Wallenstein

Hits: 1966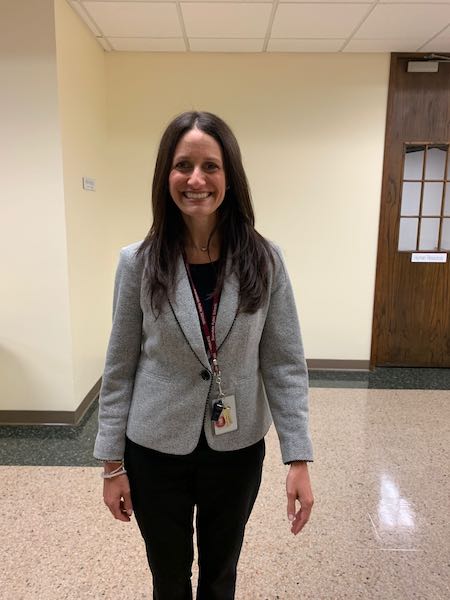 The search is over at Fox Meadow, where interim Assistant Principal Melissa Feinberg has been named principal of the school. Feinberg will succeed interim principal Karen Eldon who was hired to lead the school for a year after long-time principal Duncan Wilson resigned in June 2018.

At the April 29 meeting of the Board of Education, Dr. Hagerman reviewed the search process and announced the decision to select Feinberg from a field of 103 appplicants which included "sitting principals and assistant principals."

In reviewing the responses to surveys of the faculty Hagerman said "faculty and staff care passionately about students and have ambition goals ….. they enjoy working with each other and believe learning should be fun."

Among the challenges of the position, parents said "communication is important," "safety and security should be weighed against a warm and welcoming feeling," and value "new curricular experiences," "knowledge, skills, experience stature commensurate with Fox Meadow," and a candidate who is approachable, deliberate and thoughtful.

Dr. Hagerman said that Ms. Feinberg has embedded herself into the life of the school and that her background as a teacher and educational leader have "enriched our practice." When she was hired last year, Dr. Hagerman wrote, "Melissa will be joining us from Great Neck, where she served as a classroom teacher, staff developer, and enrichment teacher for the past 20 years. Melissa impressed us with her knowledge; experience as a teacher, staff developer, and teacher-leader; and enthusiasm for the work of leadership."

Accepting her new position at the Board meeting Feinberg said, "I am truly honored to take on this new role and grow the work that we are doing at Fox Meadow."

Dr. Hagerman also noted that a new search would begin for an Assistant Principal for the school.
Cherry Tree and Plaque Dedicated to the Steinberg Family
Details

Written by

Joanne Wallenstein

Hits: 2218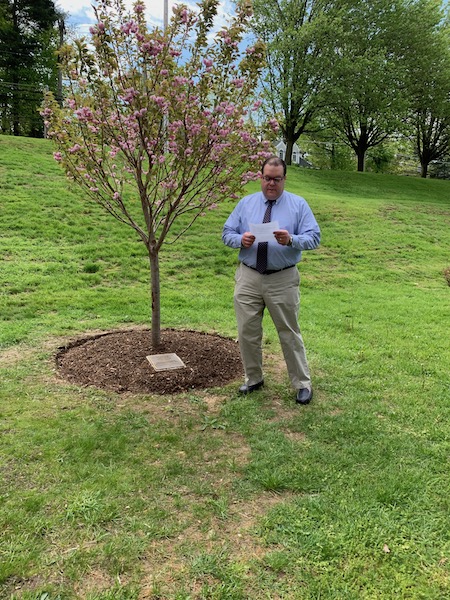 SHS Principal Ken Bonamo at dedication to the Steinberg FamilyFriends of the Steinberg family gathered outside Scarsdale High School on the morning of Wednesday May 8 to memorialize the family, who died on December 31, 2017. Bruce and Irene Steinberg and their three sons Matthew, William and Zach were all killed when the small plane they were on crashed in Costa Rica.
The Kwanzan flowering cherry tree and a plaque were gifts from the Scarsdale High School to the district. Both were formally dedicated on Wednesday morning with a group of friends, Scarsdale moms, representatives from the PTA and a few SHS students in attendance. Principal Ken Bonamo addressed the crowd and explained the significance of the tree and honored the family. He reminded everyone that the tree represents the beauty and fragility of life.
The Steinbergs were an integral and important part of the Scarsdale community, and this tree is just one way that they will continue to be remembered and honored by all.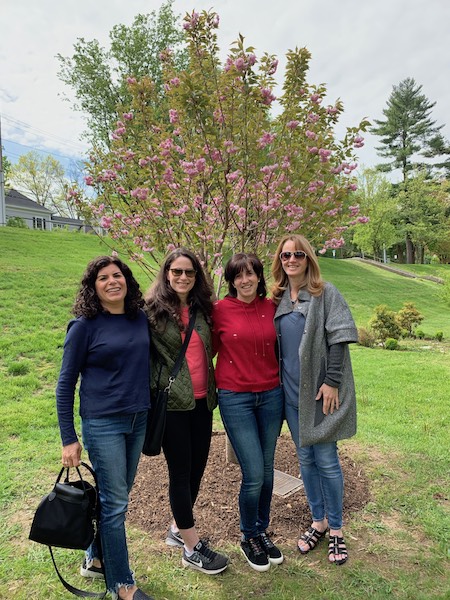 Friends of Irene Steinberg: Sara Minster, Erika Radin, Valerie Malsch and Vanessa Brosgol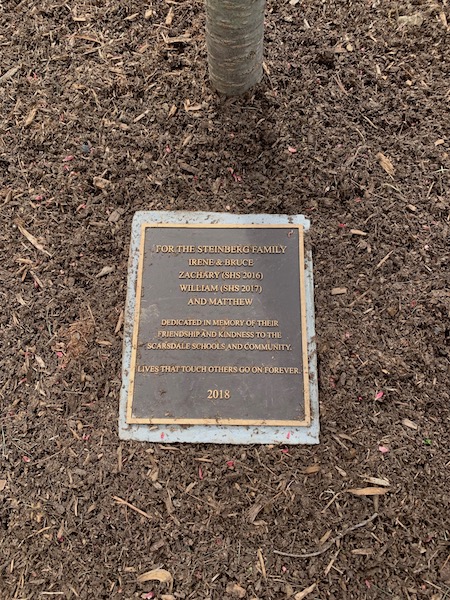 The Coddling of the American Mind: How Good Intentions and Bad Ideas Are Setting Up a Generation for Failure
Details

Written by

Joanne Wallenstein

Hits: 1601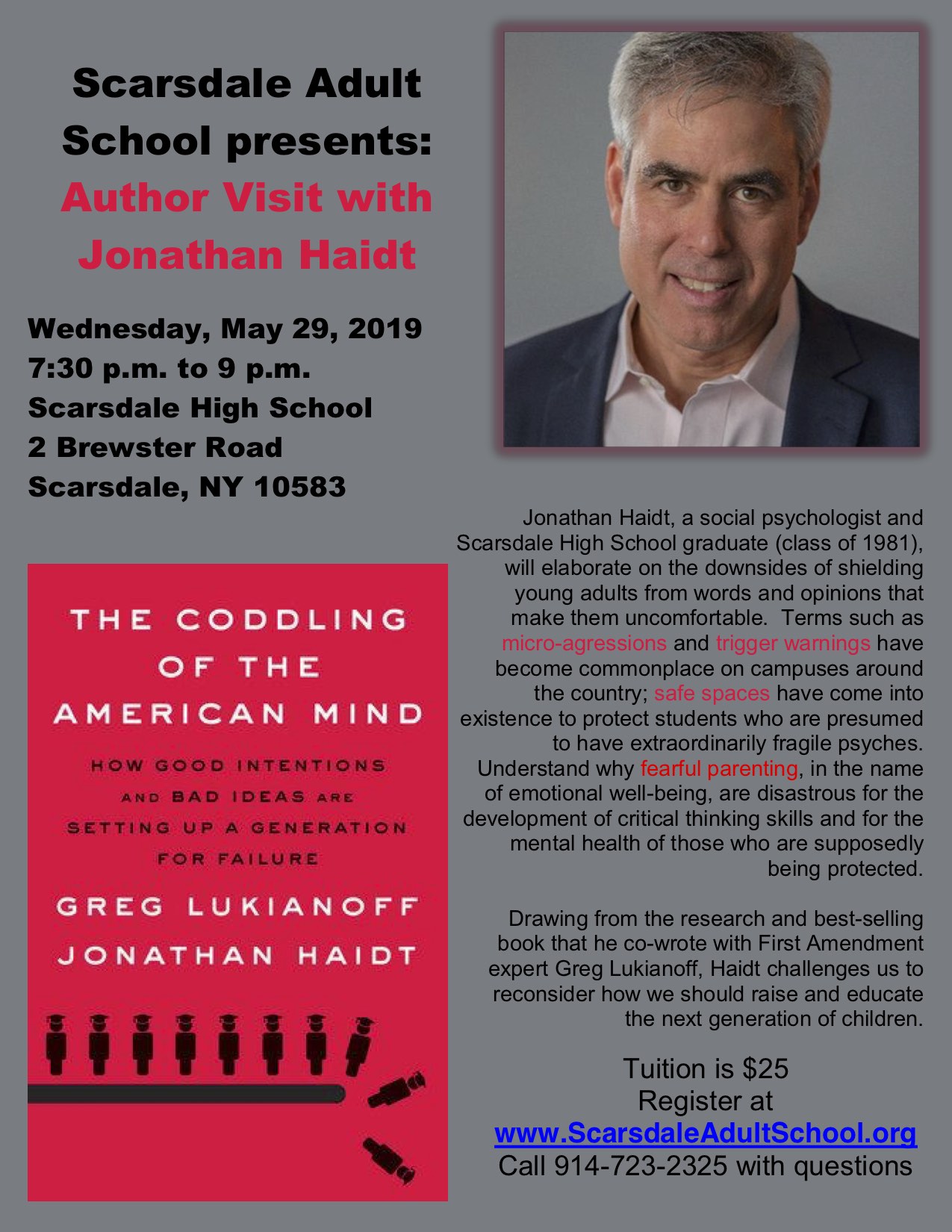 "Rising intolerance for opposing viewpoints is a challenge not only on college campuses but also in our national political discourse. The future of our democracy requires us to understand what's happening and why—so that we can find solutions and take action. Reading The Coddling of the American Mind is a great place to start." —Michael Bloomberg, 108th Mayor of New York City
Jonathan Haidt, co-author of "The Coddling of the American Mind: How Good Intentions and Bad Ideas Are Setting Up a Generation for Failure," will speak in Scarsdale on May 29 at an event sponsored by The Scarsdale Adult School. Haidt is a 1981 graduate of Scarsdale High School and will challenge parents to reconsider how they should raise and educate their children.
In his best-selling book, Haidt argues that today's generation needs to learn to tolerate all viewpoints ... and that universities should allow an active exchange of ideas, even when some of these ideas are uncomfortable to hear. He says, "The consequences of a generation unable or disinclined to engage with ideas that make them uncomfortable are dire for society, and open the door – accessible from both the left and the right – to various forms of authoritarianism."
According to Haidt, "Something has been going wrong on many college campuses in the last few years. Speakers are shouted down. Students and professors say they are walking on eggshells and are afraid to speak honestly. Rates of anxiety, depression, and suicide are rising. How did this happen?"
Jonathan Haidt (pronounced "height") is a social psychologist at New York University's Stern School of Business. He received his Ph.D. from the University of Pennsylvania in 1992, and taught for 16 years in the department of psychology at the University of Virginia.

Haidt's research examines the intuitive foundations of morality, and how morality varies across cultures––including the cultures of progressive, conservatives, and libertarians. His goal is to help people understand each other, live and work near each other, and even learn from each other despite their moral differences. Haidt has co-founded a variety of organizations and collaborations that apply moral and social psychology toward that end, including HeterodoxAcademy.org, OpenMindPlatform.org, and CivilPolitics.org.

See Haidt in person at Scarsdale High School at 7:30 pm on Wendesday May 29. Tuition is $25. Register at www.ScarsdaleAdultSchool.org.