Votes for Crouch and Singer are Votes for Open Dialogue and Transparency on the School Board
Details

Written by

Joanne Wallenstein

Hits: 2925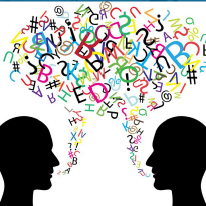 This letter was sent to Scarsdale10583 by Mitch Kahn of Brewster Road
Since joining the SNBC over a year ago, I have received lots of feedback from our neighbors about their experience with and image of the school board. While most people appreciate the hard work and dedication of the board members, I share the belief that the school board and the administration have areas where they can improve. This year, the SNBC has provided a slate of candidates that will work to address the most common concerns about the school board and the administration and ask that you vote for the SNBC Slate of Woodrow Crouch and Alison Singer.
I have identified four main areas that I believe the community would like to see improved:

1. People should be welcomed and encouraged to speak in from of the school board and the administration; and doing so should not be an unpleasant or unfriendly experience.

2. The school board and administration should more effectively and transparently communicate with the residents about the board's planning and decision-making.

3. Community members should be allowed and encouraged to ask board members their thoughts and positions on issues and express their concerns with individual board members.

4. Individual board members should explain their opinions on important issues.

Woodrow Crouch and Allison Singer represent what is best about Scarsdale and understand the importance of engagement and transparency.

Woody has spent over 40 years in Scarsdale raising his family here and remaining in town when his children returned with their families to be near his grandchildren. He has worked on numerous boards and is as approachable as anyone I have ever met. In his time at Con Edison, Woody was involved in community outreach to listen to and address community concerns about various Con Ed projects and worked to balance the logistical needs with emotional community members. Throughout it all, he was dedicated to solve complex problems with grace, compassion and a soft spoken nature that left those engaged in the process feeling heard. His time at Con Edison is the perfect experience for the board's responsibilities in the near future as it faces the negotiation of its contracts with the union and other critical district needs including continued capital improvements and efforts to increase our STEAM curriculum. Woody has negotiated with numerous unions and municipalities, assisted with the construction of several major capital projects involving the construction of power plants. Finally, not to be overlooked, I know he will provide an ear and a voice to the older, and often under represented, senior members of our community who I know still care a great deal about Scarsdale.

Alison is as accomplished a potential board member as we have seen. She sent her two children through the school system on very different paths. Having a child that has special needs and a super high achieving child that has gone on to attend Yale, Alison has a dual perspective of the education programs and opportunities that our schools provide. This is a person who understands, first hand, the responsibility that a superior public school system has to all of its students, regardless of their strengths and weaknesses. I also believe that Alison's professional background as an accomplished television producer will help to improve the board's messaging and communications efforts. Finally, I know Allison is a person who is unafraid to speak her mind and will work to challenge the status quo in areas where she sees need for improvement.
So I ask the readers of this paper, what do you want your school board to be? Do you want to help make it better, warmer and friendlier? Do you want your ELECTED officials to actually listen to their constituents and explain their opinions? Do you want the board to better communicate with the public? Do you want to feel that you are being heard and respected?

If that is the case, then I implore you to vote for the SBNC slate of Woodrow Crouch and Allison Singer. They are a big step in the right direction.

Mitch Kahn
198 Brewster Road
Add a comment
Jewish Leader and Scarsdale Resident Aaron Panken Passes Away at Age 53
Details

Written by

Joanne Wallenstein

Hits: 6375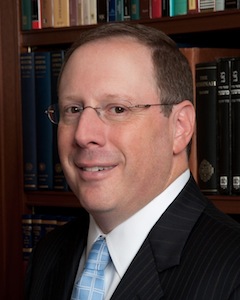 The Scarsdale community is reeling after the tragic loss of a beloved neighbor, synagogue member, Rabbi and leader of the Jewish community. Aaron Panken of Scarsdale, the President of Hebrew Union College passed away on Saturday morning May 5 at the age of 53. The small plane that he was piloting crashed just after takeoff in Orange County. Panken was a certified pilot who was flying with an instructor who emerged alive from the accident.
In an email to the congregation of Westchester Reform Temple, Rabbi Jonathan Blake explained Panken's importance to the Jewish community. He wrote, "Rabbi Panken was a giant among Reform Jewish leaders and intellectuals. He was the 12th President of Hebrew Union College - Jewish Institute of Religion, the world's oldest institute of higher Jewish learning, and the seminary for Reform Rabbis, Cantors, Educators, and a premier training ground for many other Jewish professionals. In this capacity he oversaw four campuses, in Jerusalem, Cincinnati, Los Angeles, and New York, since his inauguration in 2014, following many distinguished positions of leadership at the College-Institute dating back to his faculty appointment in 1995."
A notice from the Hebrew Union College says the following about Panken: "Rabbi Panken was a distinguished rabbi and scholar, dedicated teacher, and exemplary leader of the Reform Movement for nearly three decades. As a product of the Reform Movement's camps, youth movement, and seminary, his passionate commitment to Reform Judaism, to the State of Israel, and to the Jewish people worldwide inspired his efforts to ensure HUC-JIR's academic excellence in fulfilling its sacred mission. As HUC-JIR President, Rabbi Panken implemented his transformative vision by forging strategic planning initiatives: embedding new technology in support of student learning and administration, strengthening recruitment to yield the largest incoming classes in a decade, launching new Jewish education, nonprofit management, and entrepreneurship programs and academic partnerships, and invigorating the ties linking HUC-JIR's four campuses in Cincinnati, Jerusalem, Los Angeles, and New York and their larger communities and regions."
Linda and Joseph Simon, friends of Panken, said, "Aaron Panken was a true Renaissance man. He was a rabbi, a leader of international repute in the Reform Jewish world and president of Hebrew Union College. He was an electrical engineer, and avid boater, and a pilot. He liked lively conversation over drinks and a game of darts. He was a learned scholar, teacher and mentor. He was a lively and engaging commentator of Bible and Talmud who could make even the most opaque passages of text come to life. Most of all he was a caring, kind and thoughtful friend, and a loving husband and father. He made everyone who knew him feel special and embraced by him. His loss is unfathomable, and he will be forever missed by his many friends, admirers, colleagues, and loved ones."
State Assemblywoman Amy Paulin sent her condolences; "Rabbi Aaron Panken, who tragically died in a plane crash on Saturday, was a gifted teacher and community leader, and will be sorely missed. For those of us lucky enough to have studied with him, we will always remember his intellect, enthusiasm and personal warmth. My heart and prayers go out to Lisa and his grieving family."
The family is well known in Scarsdale where Panken's wife Lisa Messinger grew up and is a leader in her own right. She is the past President of Westchester Reform Temple, Chair of the Major Gifts Committee for the Scarsdale Library, a Director of the Scarsdale Adult School and a former member of the Scarsdale Bowl Committee. Panken is survived by Lisa, his two children, Eli and Samantha, his parents Beverly and Peter and sister, Rabbi Melinda Panken of Congregation Shaari Emeth in Manalapan, NJ.
The tragedy hit as congregants of Westchester Reform Temple and Scarsdale friends were still grappling with the death of five members of the Steinberg family, who also passed away in the crash of a small plane, on December 31, 2017.

Funeral services will be observed at Westchester Reform Temple on Tuesday, May 8th at 1:00 PM. A live webstream of the service will be available on the temple's website at www.wrtemple.org.
If you would like to share your rememberances, email us at scarsdalecomments@gmail.com and we will add them, or feel free to comment below.
Add a comment
Concert at Shaarei Tikvah to Feature Jazz Luminaries
Details

Written by

Joanne Wallenstein

Hits: 1042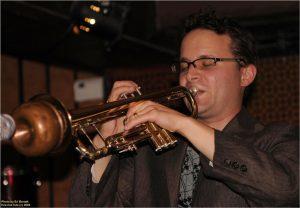 Shaarei Tikvah, the Scarsdale Conservative Congregation, transforms into a jazz café at 9pm on Saturday, May 5th, with a band of dazzling jazz luminaries led by internationally known jazz trumpeter John Sneider. The concert also features Shaarei Tikvah's cantor, Gerald Cohen, who will perform jazz arrangements of his own acclaimed compositions.
The concert will include an eclectic mix ranging from a Latin riff on a popular Israeli song, to jazz versions of Jewish music and opera as well as some jazz standards. Performers include:

Ted Rosenthal, a leading jazz pianist of his generation, winner of the 1988 Thelonious Monk International Jazz Piano Composition and artistic director of jazz at the Riverdale Y whose opera will be performed next season by the New York City Opera.
Grammy Award-nominated saxophonist, composer and arranger Jimmy Greene.
Grammy award winning bassist Phil Palombi, one of the most sought-after bass players in New York City and an accomplished writer about jazz.
Israeli jazz guitarist Yotam Silberstein, who was recognized as a prodigy in Israel and then moved to New York where he earned his place among the jazz elite with music inspired by and drawn from the Middle East, Spain, Argentina and especially Brazil.
Drummer Andy Watson, a fixture on the New York jazz scene for more than two decades, who has toured extensively through the US, Europe, Asia and South America.
John Sneider is an Ardsley resident and Shaarei Tikvah member, who recently concluded an engagement at Birdland, and has played with Max Roach, Curtis Stigers, Larry Goldings, Curtis Fuller, the Carnegie Hall Jazz Band, the Mingus Big Band Andy Bey, Brad Mehidau, Chris Potter, Joe Locke, The Blues Brothers and the Saturday Night Live Band. This will be John's third concert at Shaarei Tikvah and he notes, "I find Jewish music to be in its own way very soulful. It's not unlike the blues, which is the undercurrent of jazz."
"John's arrangements give a very special flavor to Jewish melodies," said Gerald Cohen, who has earned distinction as a composer of both concert and liturgical music. His opera, Steal a Pencil for Me, a love story in a concentration camp, had its world premiere production by Opera Colorado in January.
The concert is Saturday evening May 5th at 9pm at Shaarei Tikvah, 46 Fox Meadow Road in Scarsdale. Adults: $36 Students: $20 (Wine, Cheese and Refreshments Included). Email: synagogue@shaareitikvah.org for, tickets and/or information or call 914-472-2013, ext.300.
Add a comment
Compost Give Back Day Draws Hundreds to the Recycling Center
Details

Written by

Michelle Sterling

Hits: 1558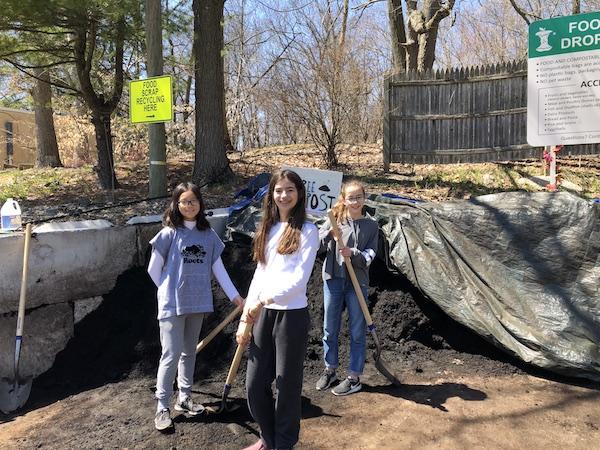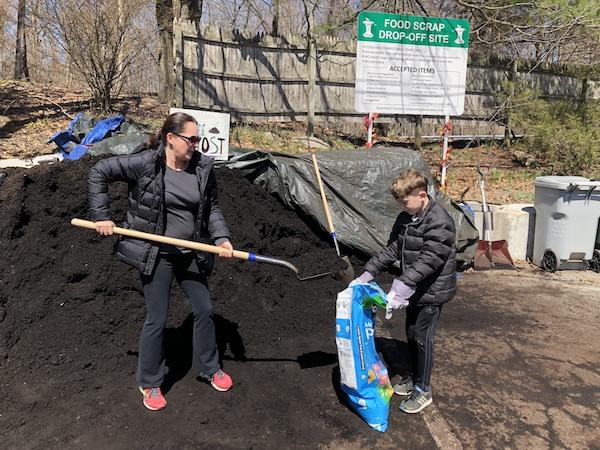 Scarsdale residents welcomed spring by picking up compost made from their own food scraps at the Scarsdale Recycling Center on Saturday April 21. For the second year in a row the center held a Compost Give Back Day where residents were able to come to the Scarsdale Recycling Center and fill up buckets with compost destined for their home gardens. Hundreds of residents turned out to contribute and reap the rewards of their work.
Last year over 200,000 pounds of food scraps were collected and turned into useful compost instead of sending it to an incinerator. This program is not only centered around talking about making the earth a better place, but doing something about it right here in Scarsdale.
Residents who attended expressed positive feelings for both the Scarsdale food scrap recycling program and the compost give back day. It was truly a successful day in Scarsdale!
At the event many residents signed up for the new weekly home pickup of food scraps — which will be starting in late May/early June. Any resident can get weekly home pickup of food scraps, but they need to sign up to get it! Registration is not over yet, just email composting@scarsdale.com to sign up. Once registered, residents will be notified via both snail mail and email of their start date and weekly pick up day.
Any questions please email composting@scarsdale.com.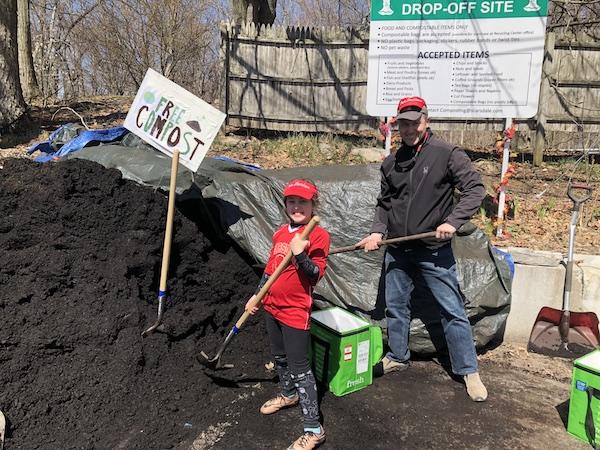 Father-Daughter Bonding on Compost Day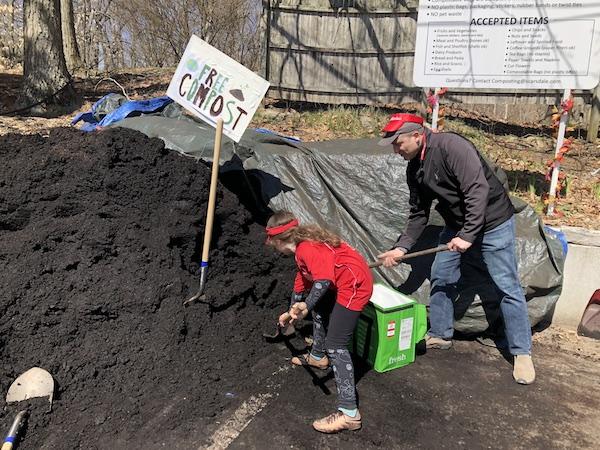 Shoveling Compost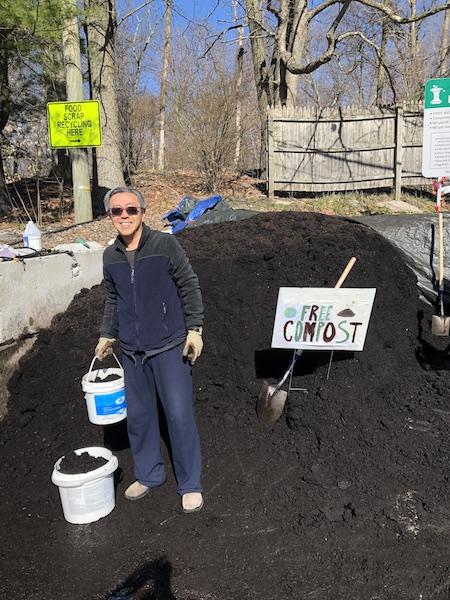 Another Happy Shoveler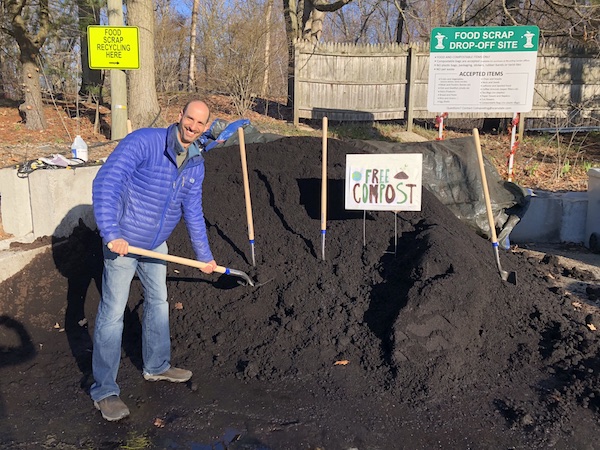 A Happy Compost Taker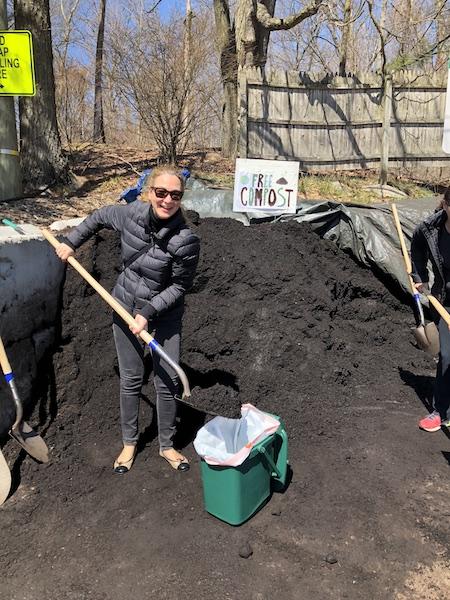 Happy Composting
Add a comment
Oz Pearlman, Renowned Magician and Mentalist, to Perform in Scarsdale
Details

Written by

Joanne Wallenstein

Hits: 1947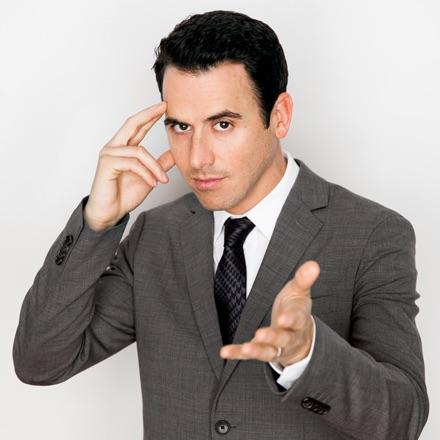 Oz Pearlman will perform at Scarsdale Golf ClubOz Pearlman, nationally-known magician and mentalist, will perform in Scarsdale, Thursday, May 10th, 6:30 p.m., at Scarsdale Golf Club. Tickets can be purchased here.
The performance, titled Magic and the Mind: An Evening of Enchantment and Mystery, will be part of Scarsdale Family Counseling Service's annual benefit gala.
Oz Pearlman is a world-class entertainer and one of the busiest mentalists in the country. He developed an interest in magic at a young age and, what started as a hobby, quickly became a lifelong passion. After a couple of years spent working on Wall Street, Pearlman decided to pursue his dream and become a full-time entertainer. Pearlman's unique blend of mentalism and mind reading creates an interactive experience that is redefining the very nature of a magic show...one that truly has to be seen to be believed.
In the summer of 2015, Pearlman was featured on TV's top-rated show, America's Got Talent. Week after week, he captivated the country with never-before-seen mentalism routines and quickly became a fan favorite, finishing in third place out of thousands of acts. Pearlman has also appeared on a variety of both national and international networks, including NBC's Late Night with Jimmy Fallon, The TODAY Show and more!
In addition to featuring Pearlman, Scarsdale Family Counseling Service's annual benefit gala will also honor Dara Gruenberg with the agency's annual Rising Star award in recognition of her outstanding volunteer leadership and contributions to many Scarsdale community organizations.
Dara Broxmeyer Gruenberg serves as President of the Friends of the Scarsdale Library and a Co-Chair of the Library's Capital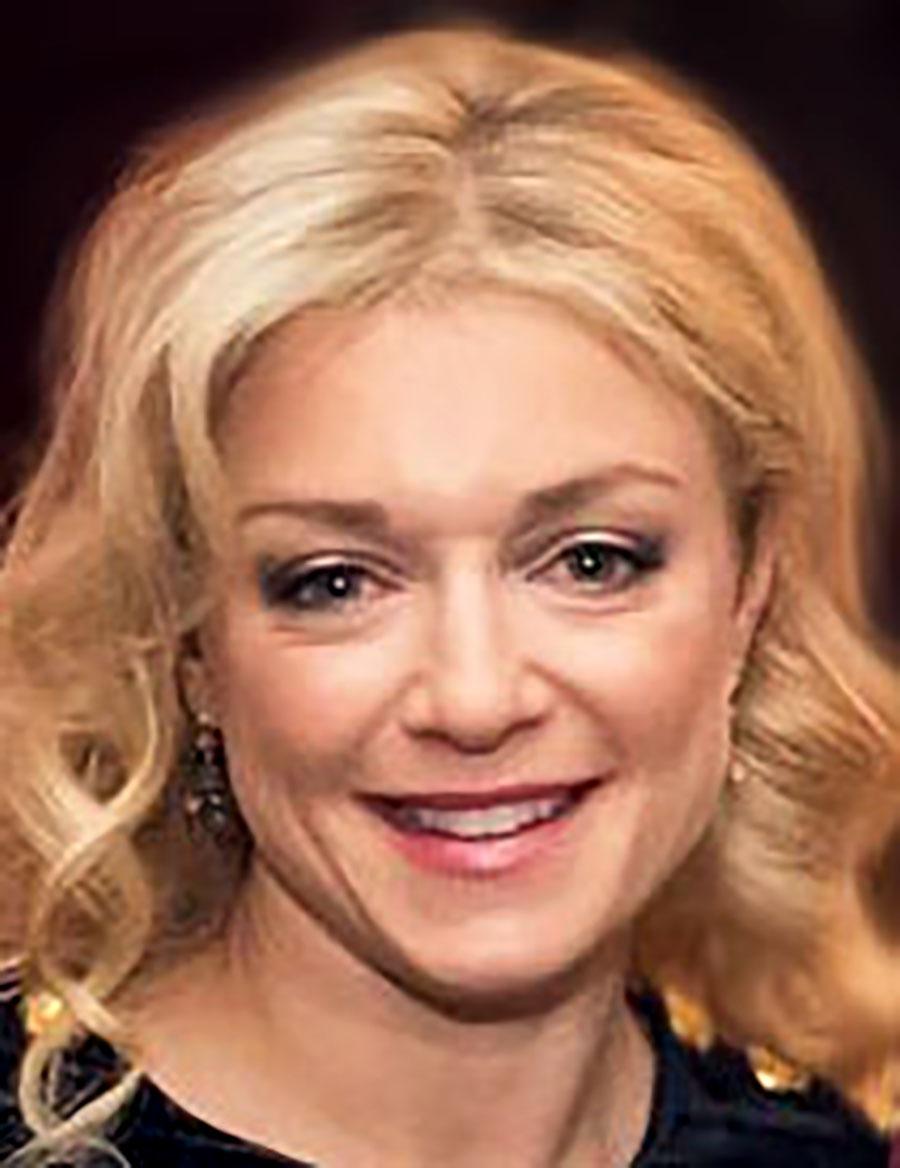 Dara Gruenberg will be honored.Campaign. Concurrently, she is serving as a Village appointedmember of both the Ad Hoc Communications Committee and the Board of Ethics, a member ofthe Foundation Board at White Plains Hospital, a Trustee on the Board of Westchester Reform Temple (after serving five years as Chair of the Temple's Early Childhood Center's Parent Association) and a Chair of the Connections Task Force. Additionally, Dara is a member of the Board of Directors of the Scarsdale Forum, Co-Chair of the Forum's Membership Committee,and a member of its Nominating Committee. This past fall, Dara was elected to Scarsdale's Citizens' Nominating Committee.
Scarsdale Edgemont Family Counseling Service is a nationally-recognized, not-for-profit family service agency, accredited by the Council on Accreditation of Services for Families and Children. The mission of the Agency is to be a center, in Scarsdale and the surrounding area, for family growth and learning, a place where families, couples and individuals can find help with the normal problems of daily living, as well as crises. Through therapeutic services and programs, SFCS enhances the functioning of the family and its individual members through family life education; stimulates social thinking and action to better social conditions; and cooperates with other organizations for this purpose. The Agency provides psychotherapy, parent support groups, older adult services, youth outreach, social skills groups for children, mental health services and family life education. The Agency's professional staff are licensed in New York State as providers of mental health services.
For more information, please e-mail info@sfcsinc.org or call (914) 723-3281.
Add a comment