Library Offers a Range of Virtual Resources to Cardholders
Details

Written by

Joanne Wallenstein

Category: The Goods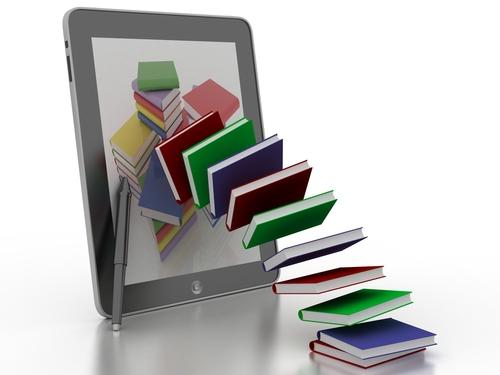 Plans for the new library are full steam ahead with the announcement that the campaign has met – and exceeded – their goals. That means that the Scarsdale Library will soon move to the "Library Loft," their temporary quarters at Supply Field. And while there won't be as much physical space for the public, the library has beefed up the range of digital resources library cardholders can access virtually.
Here's an impressive list of online resources for virtual access to books, audio books, movies, magazines, graphic novels and comic books, music and lots more. Even more content is to come – on May 1, patrons will also be able to access Acorn Television! Stay tuned.
Some of this content is free and for others, all you need is your library card number and password, which in most cases is the last four digits of your home phone.
Here is the link to the page on the Scarsdale Library website with all the resources: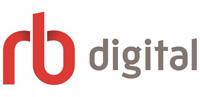 Recorded Books is the largest independent publisher of unabridged audiobooks and a key provider of digital content to the library and school market. Book and audiobook titles from major publishing houses are distributed along with exclusive audiobook titles produced by Recorded Books and narrated by professional, award-winning actors.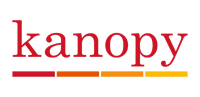 With Kanopy watch over 30,000 documentaries, classic and indie films. On Desktop, Mobile and Roku for students, professors and library patrons.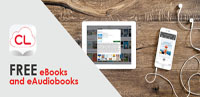 The Cloud Library offers E-books for all ages, available for use with the iPhone, iPad, iPod Touch, Android products, Kindle Fire and Windows PCs. Download the app, sign in with your library card and find your book. Features include bookmarking and notes and syncing on multiple devices. Click here to get started. A Scarsdale library card is required.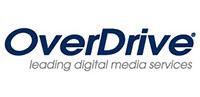 OverDrive is your main resource for downloadable library ebooks and audiobooks. Log in with your Scarsdale Library Card and get access to additional content available only to our patrons. The collection includes over 11,000 eBooks and over 3000 audio books.

Book Browse: The very best books entertain, engage and enlighten. They wrap us in their world, giving us a window into the lives of others or a mirror to reflect on ourselves. These are the books you'll find on BookBrowse. BookBrowse offers reviews, "beyond the book" articles, recommended reading for book clubs, read-alikes, books by themes, author interviews and more. A Scarsdale library card is required.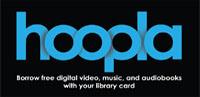 Hoopla offers access to over a million titles in six different formats: Movies, TV, Music Albums, eAudiobooks, eBooks, and Comics/Graphic novels. You can check out 5 items a month and there is no waiting.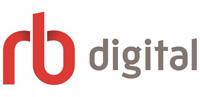 Zinio is now RB Digital. Please download the RB Digital App on your device to continue enjoying the same digital magazines, with no holds, no checkout periods and no limit to the number of magazines you can download. A Scarsdale library card is required.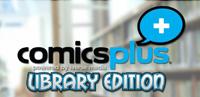 Comics Plus is an online streaming service that provides access to thousands of digital graphic novels, comic books and manga. The catalog currently includes over 7,000 digital graphic novels, comic books and manga from over 80 major publishers catering to all ages and interests. Available genres include fiction, nonfiction, historical fiction, memoir, biographies, classical literature, mystery, horror, fantasy, romance, and, of course, superheroes.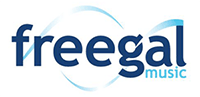 Freegal is a downloadable music service that the Westchester Library System subscribes to. All you need to access the service is your Westchester Library card. Patrons now receive five weekly downloads and three hours of music streaming per day.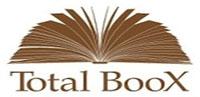 Total BooX lets WLS patrons read, share and discover books with no restrictions, no waiting lists and no tokens. *Please note that Total Boox is currently in beta*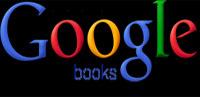 With Google Books, search and preview millions of books from libraries and publishers worldwide using Google Book Search. Discover a new favorite or unearth an old classic.
Add a comment
LWVS To Hold Candidates Forum April 30 for Contested School Board Election
Details

Written by

Joanne Wallenstein

Category: The Goods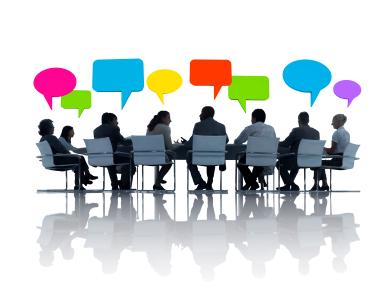 The League of Women Voters of Scarsdale encourages informed and active participation of Scarsdale citizens in our local government and election process. This year, the Scarsdale School Board election is contested, and the League will host a Candidates Forum on Monday, April 30, 2018 from 7:30 - 9:30 pm in Rutherford Hall of Scarsdale Village Hall, 1001 Post Road. The three candidates for the upcoming School Board election, Woodrow Crouch, Pam Fuehrer, and Alison Singer, will be participating in the Candidates Forum. There are two open School Board seats involved in the election. Alison Singer is running unopposed for one Board seat, and SBNC candidate Woodrow Crouch and incumbent Pam Fuehrer are running opposed for the other Board seat.

We encourage all members of the public to attend the Candidates Forum to hear the candidates discuss issues and answer questions. Audience members will have an opportunity to contribute questions to be answered by the candidates. For those who cannot attend, the event will be recorded for playback on Scarsdale Public Access TV and SPTV video on demand.
The Scarsdale School Board election and School budget vote will take place on May 15, 2018 from 7:00 am – 9:00 pm at the Scarsdale Middle School Gym. All eligible voters are encouraged to vote.

For more information about the upcoming election, including voter registration, absentee ballot information, and voter eligibility, please visit the voter services page on the LWVS website at www.lwvs.org or the Scarsdale Board of Education voter information page here.
Add a comment
Over 400 Run in Snowy Conditions on Sunday
Details

Written by

Joanne Wallenstein

Category: The Goods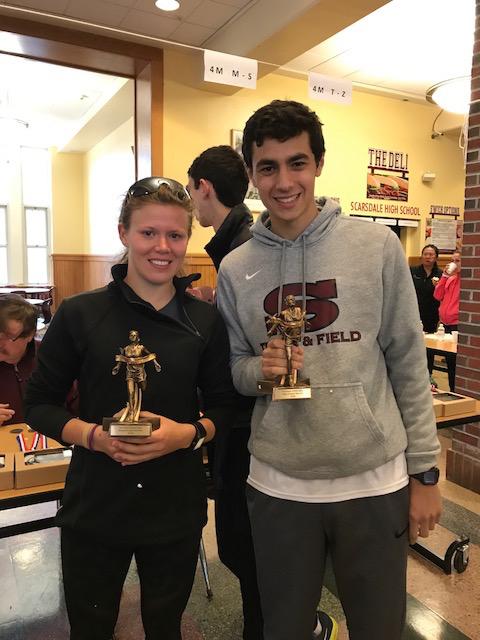 Over 400 runners participated in races in Scarsdale organized by the Recreation Department on Sunday March 25. The races took place a week earlier than last year, and instead of spring weather, runners actually ran in the snow.

74 children participated in the fun run, 118 people ran the 15K and 202 ran the four mile race. The overall winner of the 15K race was Peter Brady with a time of 53:57 and the overall winner of the 4 mile race was Andrew Levy with a time of 23:13. The overall female winner of the 15K race was Rachel Levine Rilander with a time of 1:03:52 and the first female runner in the 4 mile race was Caroline Shannon with a time of 26:08.
The Recreation Department worked with the Scarsdale Police Department to close off roads and reroute traffic, with the Public Works Department to repair potholes to prevent injuries and SVAC to care for any who were injured.
We took a few photos of the runners warming up after they completed the course in the high school cafeteria.
(Pictured at left: Caroline Shannon and Andrew Levy)
Did you run? Please send your photos to scarsdalecomments@gmail.com to share below.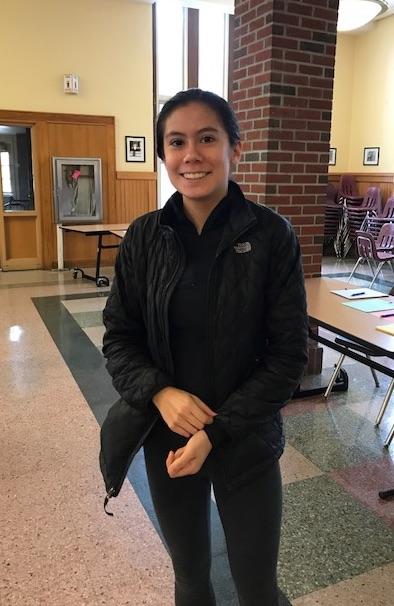 Elise Boucher placed second in the 4-mile run
Steve Gruber (4th Place Men 60-69) and Liz Gruber (1st Place Women 60-69)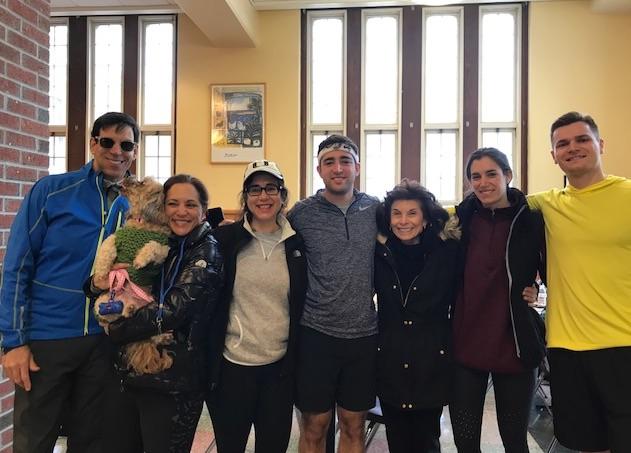 The Dellacava Family - Nicole, second from right, placed 5th overall among females in the 4 mile run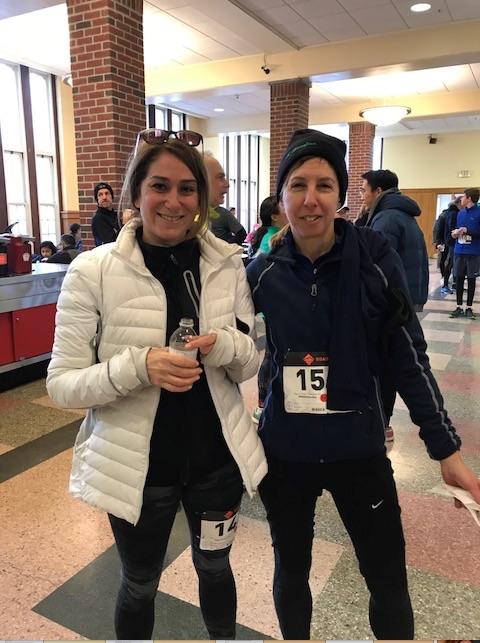 Simone Wiener finished 4th (women's 40-49), Marcy Engel finished first (women's 50-59)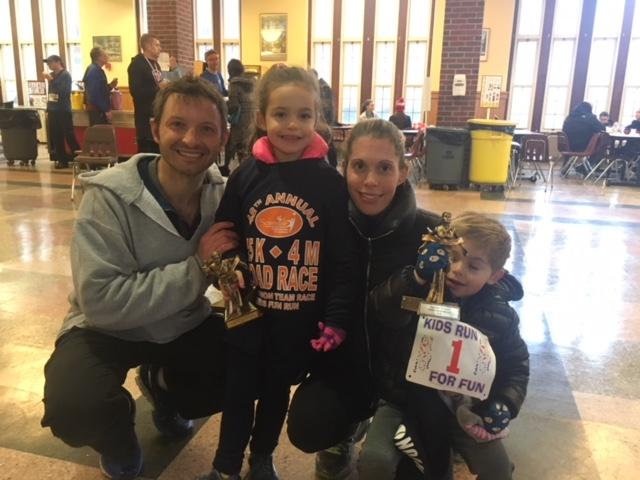 Pictured (left to right) Adam,Sydney,Rachel and Noah Rilander. Rachel was the first female runner in the 15K race.
Team WeRun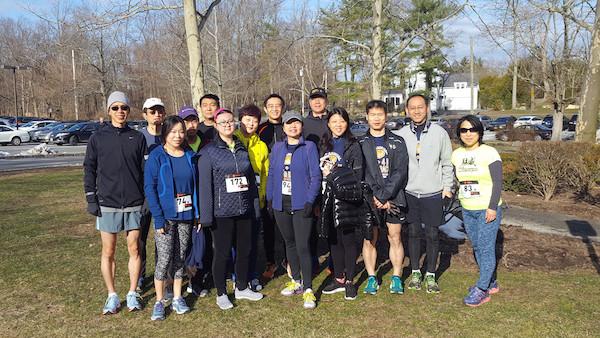 Team WeRun

This year more than twenty members of Team WeRun participated in the 48th Scarsdale 15K & 4M Runs. The team performed well, with three age group first places and one age group third place.

First Place, 15K M40-49, Shangyuan Luo, 00:58:38
Third Place, 15K M30-39, Wengang Ji, 01:03:55
Fourth Place, 15K M30-39, Meiliang Wu, 01:04:57
First Place, 15K F30-39, XiaoJuan Hu, 01:07:00
First Place, 4M F40-49, Hongwei Zhou, 00:31:23
The team practices regularly along the beautiful Bronx River Parkway trail on Saturday mornings. For more information, please contact Lisa Tan at lisatan@yahoo.com.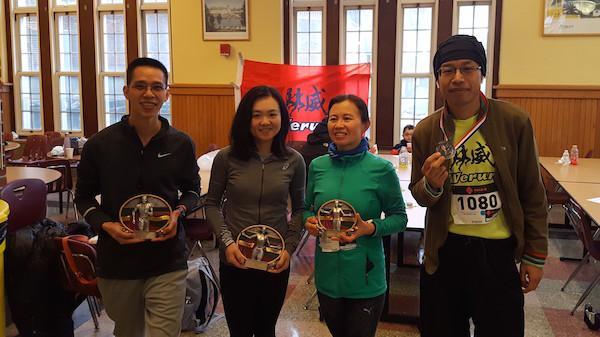 WeRun Winners
Add a comment
Healthy Teen Brain Day on April 19 and a New Website and Social Media Presence for DATF
Details

Written by

Joanne Wallenstein

Category: The Goods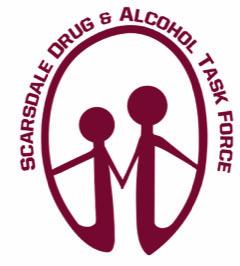 The Scarsdale Drug and Alcohol Task Force (DATF) will present Healthy Teen Brain Day at the Scarsdale Middle School Auditorium on Thursday, April 19th from 2:45 to 6:00 PM. All students in grades 5 through 12 are encouraged to participate and parents welcome to attend.
A professional docent assisted by DATF high school volunteers will lead students on a tour through a mega inflatable brain. The docent will discuss the effects of alcohol, marijuana, nicotine and other drugs on brain function and mental, physical, cognitive and social health across the lifespan. An Escape the Vape Room, fun table activities, "foggles" substance use simulators, free food, information and a gift will be provided. Food will also be available for purchase to raise funds for a summer development program for DATF youth members.
Clinicians from White Plains Hospital will be present to answer questions and distribute information. The Scarsdale Police Department will be running a prescription drug take-back event. At 4:20 PM, elected officials will be issuing a proclamation citing April 19th as Healthy Teen Brain Day in Scarsdale.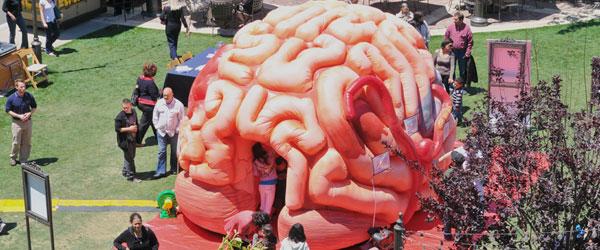 A more formal program, including classroom curriculum on brain anatomy, function and development, will be presented to all seventh grade students in science classes on April 19th and 20th, with tours of the mega brain focusing on substance use prevention.
This event was made possible through a wide-ranging collaboration among many different sectors of the Scarsdale community; it has received in-kind support from the Middle School and its Science Department, as well as financial support from White Plains Hospital, Scarsdale Parks and Recreation Department, Maroon and White, and Scarsdale Rotary Club. Scarsdale Edgemont Family Counseling Services and the Scarsdale Police Department also provided in-kind support .
The Drug and Alcohol Task Force are also expanding their online presence to reach a larger audience with more timely information about substance use and its effects on youth brain development and health. They believe that social media can present a biased view of substance use, glamorizing it or downplaying risks. Their goal is to be a resource for accurate information in order to redress some of these biases. They also hope to increase the ability of parents to discuss these issues with their children and youth to access and assimilate well researched information in order to make healthy choices to protect themselves now and into their futures.
These online media platforms will be used to communicate with youths, parents, and other interested groups, providing updated information regarding alcohol, marijuana, e-cigarettes and other substances and their health effects and risks.
Addresses for each site are:
Website: ScarsdaleDATF.com
Facebook: Scarsdale DrugAlcohol TaskForce

Instagram: DAFT_Scarsdale

Snap Chat: Scarsdale DATF

Twitter: @DATF_Scarsdale

You Tube: Scarsdale Drug & Alcohol Task Force
The Task Force strongly recommends that the community follow the DATF on social media and visit the DATF website in order to stay up-to-date on the latest DATF activities, become better educated about these substances and learn about prevention activities being conducted in Scarsdale.
Add a comment
What Students Learned from the 17-Minute Walkout
Details

Written by

Emmeline Berridge

Category: The Goods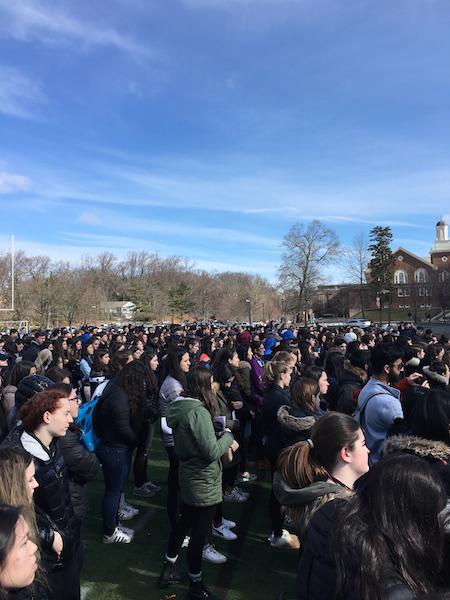 (This article was written by SHS Student Emmeline Berridge)
Scarsdale High School, March 14th, 9:00 am: Hundreds of students stood up in the middle a lesson, walked out of their classrooms, and flooded toward the turf field like fish swimming against the current. Despite the sheer number of students in participation, the masses remained silent. As a student and participant, I felt an awe-inspiring feeling of pride for the support and strength of my classmates. Here we all were, enduring the frigid 20-degree morning as a class united in reverence and protest.
In the wake of the devastating mass shooting at Marjory Stoneman Douglas High School in Parkland, Florida last month, Scarsdale students joined thousands of high school students across the country to participate in the National Walkout for Gun Control. A student government organized event, Scarsdale walkout was a both a memorial to commemorate the lives lost in the shooting and a political protest to address the pressing issue of gun reform in public schools. At 9:55 am students were invited to walk out of their classes and join a 17-minute memorial service, one minute for each life lost in the mass shooting. The 17 minutes were followed by a series of political speeches by Scarsdale students.
The memorial was somber, chilling, inspiring, and grief-stricken. After an introduction to the protest, 17 Scarsdale students read the biographies of the 17 people lost in the massacre. Each Scarsdale student presenter corresponded with the age and gender of the victim, creating a chilling appreciation for the life.
Unfortunately, our community had a distinct connection to the tragedy in Scott Beigel. Beigel was a geography teacher at Douglas who was shot protecting the lives of his students. He was also a division leader at Camp Starlight, a popular summer camp in Maine. Several Scarsdale students, who were close with Beigel from their summers at Starlight, spoke about Scott in admiration and heartache. Junior Chessy Greenwald shared her personal connection with Scott, providing a tangible sense of grief during the ceremony: "Scott Beigel touched me and each of my friends in his own way. His ability to tell a story or make the weirdest things seem cool are what made this so difficult. I, along with all of my friends, am stronger and a better person because of Scott."
Scarsdale For Good Measure Acapella group closed the ceremony with a soulful rendition of "Lift Every Voice." Though the crowd of students remained silent for the entirety of the memorial, a sentiment of camaraderie was ever present.
After the memorial, students were given the option to go back to their classes before a political debate ensued. Many students left, but the majority stayed to listen to the speeches. Several students said they "didn't agree that the message of the memorial and the message of gun control were in the same conversation. "
Personally, I felt that it was completely appropriate and respectful to divide the walkout into two parts. The division allowed students to honor the victims and show their support for the community, while also staying true to their own beliefs and morals. The political portions featured speeches from Senior Anna Rubin, who discussed her frustration with the current political institutions, citing alternative methods of gun control in other countries, and Sophomore Daniella Paz, who provided insight into the stigmatization of mental illness in situations such as Nicolas Cruz's.
If this walkout has taught the Scarsdale community one thing, it should be that our students are strong. Our students are bright. Our students are willing to take action, in unity with our entire generation, to help incite change. Parkland, an affluent community filled with brilliant teenagers, is completely comparable to Scarsdale.
These events brought forth the fear that in reality, no one is immune to these tragedies. On February 15th, the day after the shooting, a fire alarm blared throughout the halls of Scarsdale High School. The ringing of the bell on this snowy morning sent a chill down my spine; it was eerily similar to the events in Florida the day before. I should not have been afraid for my life in a place that I am required to go each day. I should not have been afraid for my life in a place that teaches teenagers the benefits of peace and reconciliation. Like every other teenager post-Parkland, I have a sense of fear that only substantial change can erase.
Add a comment