Democratic Fundraiser Brings Local Leaders to Scarsdale
Details

Category: The Goods
Published on

16 August 2017

Written by

Lisa Van Gundy
The Scarsdale Democratic Town Committee held a summer fundraiser at the home of B.K. Munguia and former Scarsdale Mayor Jon Mark on Thursday evening August 10. Funds were raised to support local Democratic candidates and to generate interest in the upcoming Westchester County elections when Democrat George Latimer is expected to challenge County Executive Rob Astorino for his seat. The event brought out many local leaders as well as those running for office in upcoming elections.
In attendance at the event were:
U.S. Representative: Eliot Engel
State Senator: Andrea Stewart-Cousins
State Assemblywoman: Amy Paulin
County Clerk: Tim Idoni
County Legislator: Ben Boykin
Candidate for County Executive: George Latimer
Candidate for County Court Judge: George Fufidio
Candidate for Supreme Court: Christi Acker
Candidate for Family Court Judge: Arlene Gordon-Oliver

Photo Credit: Lisa Van Gundy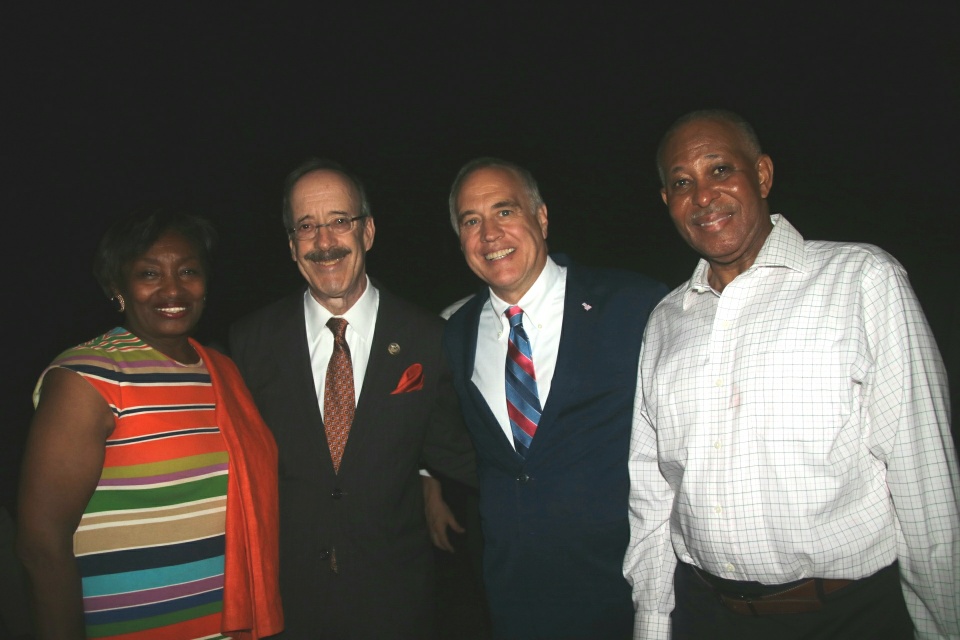 UJA Trunk Show Draws Scarsdale to the Hamptons
Details

Category: The Goods
Published on

08 August 2017

Written by

Joanne Wallenstein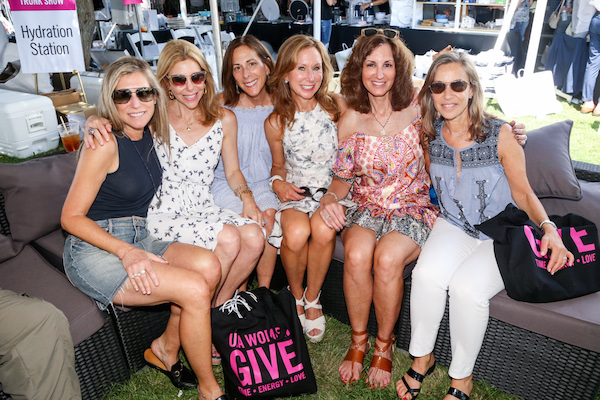 More than 600 people shopped for a good cause at UJA-Federation of New York's annual Hamptons Trunk Show on Thursday, August 3, at the Bridgehampton Historical Society. Hosted by UJA Women, the trunk show featured more than 70 vendors selling designer clothing, jewelry, accessories, and home décor, with twenty percent of the proceeds benefiting UJA-Federation, which cares for Jews everywhere and New Yorkers of all backgrounds. This year's event honored Ramy Sharp, who has demonstrated a deep commitment to philanthropy as event founder and chair for the past ten years.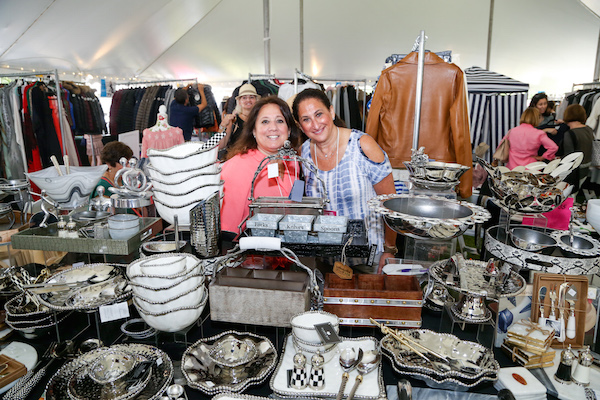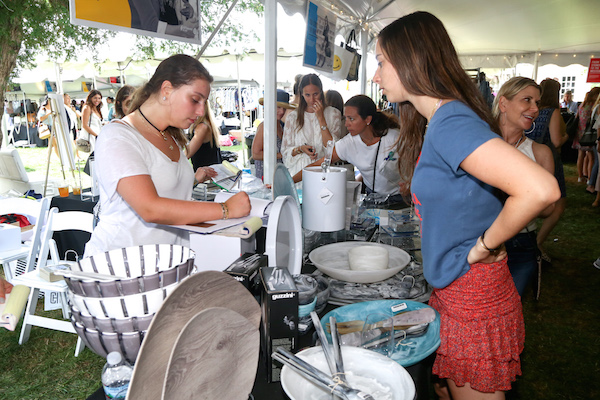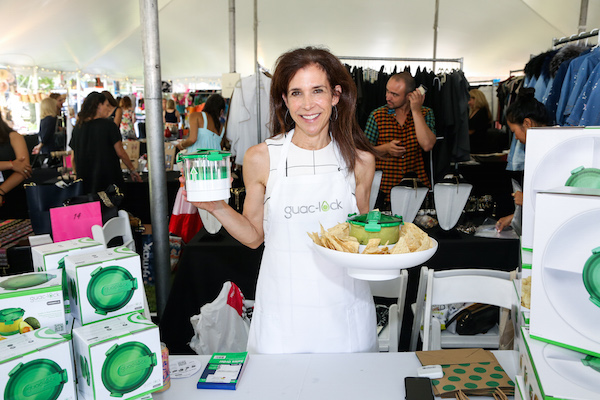 Scarsdale10583's Greatest Hits
Details

Category: The Goods
Published on

18 July 2017

Written by

Jane Glaser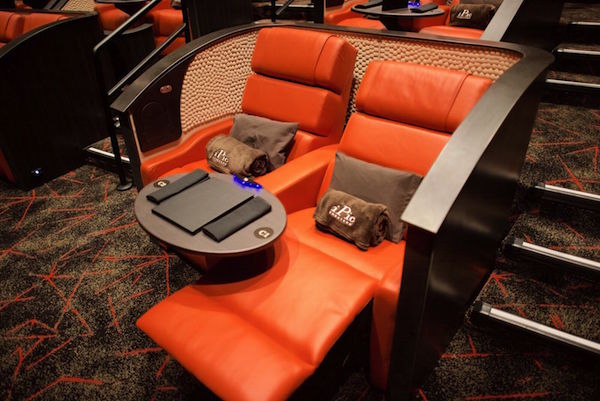 Ever wondered what articles get the most hits on Scarsdale10583? Wonder no longer, because listed below are Scarsdale10583's greatest and lowest hits of the past three months. While police reports tend to be a crowd favorite, Scarsdale residents are clearly also interested in town events and policy discussions about the community. Lately there has been keen attention to a decision about facilities planning at the schools. On the other hand, community notifications, which are essential to our readers, don't typically draw as many hits.
Top Hits
Photos from the Red Carpet: 7776
Scarsdale Mom Arrested for DWI with Child in Car: 6683
Luxury Movie Theater to Open in Dobbs Ferry: 5726
Greenacres Parents – the School Board Needs to Hear your Concerns: 5483
Architects Present Plans to Add Learning Commons to Five Scarsdale Schools: 5,241
School Board Gives Administration Approval to Move Forward With a Massive Addition to Greenacres School: 5024
ML Perlman: Breaking the Mold for Village Volunteer: 3538
Woman Arrested for Shoplifting Groceries: 3367
Fight at Boulder Brook Equestrian Center: 3323
School Board to consider changes to residency requirements: 3312
Eight Local Students Named National Merit Semi Finalists: 3151
Police Arrest Two in Connection with Berwick Road Burglary: 2641
The Centennial Graduation at Scarsdale High School: 2562
Same Sex Parenting in Westchester: 2336
Real Estate: 725 Residents File Tax Grievances Plus Sales, Featured Listings and Open Houses: 2312
Low Hits
From the Library: Used NYSSMA Books Wanted Plus Help for the Book Sale: 722
Back by Popular Demand: Free Food Scrap Compost and Rain Barrels: 637
Summer Mandarin Classes at the Teen Center: 588
12 Upholstered Dining Chairs for Sale: Best Offer!: 507
Former SHS Principal Norman Bussiere Passes Away at Age 91: 487
Charlotte Byers and Claudia Uribe Win the Barbara Williams Cup: 474
Volunteers Needed for Young Writers Workshop: 281
What do you look at first? Share your thoughts in the comments section below.
Platinum Drive Realty To Host Debut Novelist Stacey Lender
Details

Category: The Goods
Published on

25 July 2017

Written by

Diana Valdovinos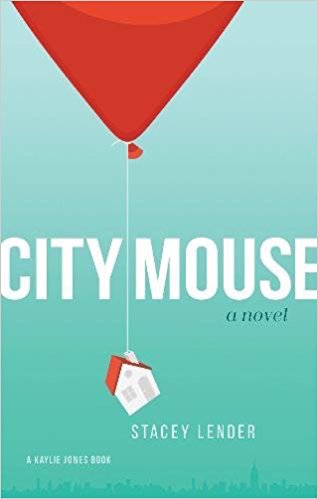 Platinum Drive Realty to host author Stacey Lender at their Golden Horseshoe office on Wednesday, August 9th, 7-9pm in Scarsdale.
Calling all suburban moms who made the difficult decision to leave the city for a life in the suburbs! Just in time for beach getaways and summer vacations, Platinum Drive Realty is hosting an evening book signing with "City Mouse" author, Stacey Lender.
Looking for an awesome beach read? Look no further than City Mouse, the summer's hottest book by debut author, Stacey Lender.
Priced out of their Manhattan neighborhood, Jessica and Aaron move with their young daughters to the one place Jessica swore she'd never go: the suburbs. But to Jessica's surprise, life in the commuter belt makes a great first impression. She quickly falls in with a clique of helpful mom friends who welcome her with pitchers of margaritas, neighborhood secrets, and a pair of hot jeans that actually fit.
Platinum Drive Realty understands that leaving the city-life behind is not easy and has been helping young families transition from the city to the suburbs since the very beginning. Additionally, many of the firm's own real estate agents experienced the challenging city vs. suburbs decision themselves!
It's through this shared connection with potential buyers that inspired Platinum Drive to create a real estate experience tailored around "the great divide" between moving to the suburbs to raise a family or remain in the city.
Walter's Hot Dogs Expands to Stamford and White Plains
Details

Category: The Goods
Published on

12 July 2017

Written by

Jane Glaser
People travel far and wide to get a taste of the famous split hot dogs from Walter's in Mamaroneck. A nationally recognized historical landmark, Walter's Hot Dogs is located in a Chinese pagoda on Palmer Avenue and has multiple food trucks that travel to both private and public events.
Now Walter's is hopping off the truck and into two new restaurants in the area! The new Walter's locations are 186 Mamaroneck Avenue in White Plains, and Habor Point in Stamford, Connecticut. The Harbor Point restaurant should open by the end of the summer, and the White Plains restaurant in the fall. Customers can expect all the classic Walter's food items at the new locations, including hot dogs finished with house-made mustard, crispy potato puffs, curly fries, milkshakes, and ice cream.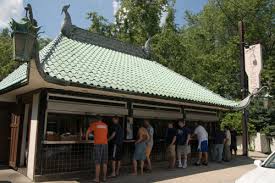 Katharine Woodward, the 98-year-old family business' PR and Events Manager, commented on the expansion: "We are so excited to be expanding our family business and to bring the Walter's experience to more of Westchester and beyond! It has brought so much happiness to generations and generations of customers and sharing our family tradition, and the food and recipes our great grandfather and grandfather created, make us so proud."