Paulin Advocates to Bring Attention to New York's High Rate of C-Sections
Details

Written by

Joanne Wallenstein

Hits: 948
Assemblymember Amy Paulin and State Senator Julia Salazar rallied at the Capitol on April 26, 2022 to advocate for their bills which address the extremely high rate of c-sections in New York State.

With New York State's c-section delivery rate at 32%, one of the highest in the nation and significantly above the CDC and World Health Organization ideal range of 10-15%, Assemblymember Paulin and Senator Salazar's Informed C-section Bill (A217/S2736) is critical to helping women in New York State. There are serious potential consequences from c-section deliveries. Studies have found that cesarian birth rates are directly linked to higher maternal death rates.

April is C-Section Awareness Month, and earlier this month the Department of Health released a Report on Pregnancy-Associated Deaths in New York State which further highlights the link between c-sections and maternal mortality. The report found that there were 41 pregnancy-related deaths in 2018, with hemorrhage and embolism as the two leading causes. The report determined that of the pregnancy-related deaths caused by hemorrhage, all of them were preventable. The report's findings demonstrate the critical need to reduce the rate of cesarean births, especially for women of color who are four times more likely to die of pregnancy-related deaths than other women.

C-sections also pose additional risks such as ruptured uterus, unplanned hysterectomy, and blood transfusions, which may seriously affect a women's future health and their ability to have more children.

"It's imperative that women are informed of the risks, both immediate and in the future, of c-sections," said Assemblymember Amy Paulin. "While there are scenarios where a cesarean delivery is the safest option, C-sections can pose immediate risks for the mother and baby, and can have negative consequences for women who want to continue to grow their families. We must educate expecting mothers, ensure informed consent for c-sections, and train providers to develop knowledge and skills on approaches that will maximize the likelihood of vaginal birth. New York State can improve the maternal mortality rate and women's maternal health by taking direct actions to reduce the cesarean birth rate and improve the quality of care that expectant mothers receive — which the bills State Senator Salazar and I have proposed seek to achieve."

"As last year's Chair of the Women's Issues Committee and a member this year, I know all too well, how necessary the C-section Awareness Month Legislative Package bills are to the 4.3 million women living in New York," said State Senator Julia Salazar. "This isn't a matter of convenience, it's a matter of necessity. Our mission is and should continue to improve maternal-child health by reducing preventable cesareans through thoughtful legislation as well as public education. It is well documented that maternal and child health are improved by preventing unnecessary cesareans. We owe it to the countless mothers of New York to have the best informed options at the ready when undergoing childbirth."

They also discussed the following c-section and maternal health-related bills which they seek to pass in the NYS Legislature during the current legislative session:

A9098a/S8751 (Paulin/Brouk) requires hospitals and birth centers to make information on maternity related proceduresavailable on the NYS Department of Health website for the most recent five years for which the data is available. Thiswill help maternity patients make the most informed decision when choosing where to give birth.

A9714a/S8866 (Paulin/Brouk) establishes a cesarean births review board comprised of experts in the field of maternalmortality, women's health, and public health for the purpose of lowering cesarean birth rates and improving maternal health.

A8392/S3010 (Paulin/Ramos) provides an insurance premium reduction to physicians and licensed midwives whocomplete a risk management strategies course in obstetrics or midwifery. The skills taught in these courses will seek to improve maternal safety, birth outcomes and promote informed consultations from the prenatal through postpartum periods.

A8536/S7628 (Gottfried/Salazar) adds a women's health care provider to the New York State Public Health & Health Planning Council (PHHPC). As the PHHPC reviews applications for health care facilities like birthing centers andreproductive health care clinics, it is essential to have a member that represents providers of women's health care services.

Many advocates, Assemblymembers and State Senators joined the rally in support.

Helena Grant, New York Midwives President and Director of Midwifery at Woodhall Hospital said "New York Midwives proudly stand with Assemblymembers Paulin and Gottfried and Senators Salazar, Brouk, Ramos, and their colleagues to strongly support legislation to ensure that the birthing people of this great state have transparent information and are empowered to make health care choices grounded in self-advocacy and wellness. Cesarean birth rates and the associated maternal mortality and morbidity related to increased bleeding, infection, longer healing time, and placental implantation issues with subsequent surgical births are too high in NYS and disproportionately affect Black women. Hospitals with practicing midwives have lower rates of cesarean births. A healthcare system that allows medical providers to choose not to offer vaginal births after cesarean births to birthing people who are good candidates deserve further discourse. Hospitals with practicing midwives have higher VBAC rates. Risk management strategies, such as simulation and debriefing training, are essential to ensure health equity and procedural quality. An insurance premium reduction would be beneficial to those who complete such training as they continue to accept the calling to serve the birthing families of NYS at a time when the number of obstetric and primary care providers in the state has decreased. Adding the voice of women's health care providers to PHHPC would ensure that the care needs of 50% of the population experiencing menarche, birth, menopause, and beyond would be heard and advocated for. Expertise in women's health issues is vital and must be welcomed to the table. New York Midwives recognize that these bills are rooted in reproductive justice, birth equity, erasing health disparities, ending maternal and infant morbidity and mortality, the prevention of trauma, and the uplifting of the shared-decision making model rooted in Midwifery care. We are proud to stand with and be represented by legislators that are bold enough to create bills that have the power to shift the trajectory of the conversations we are having with one another as healthcare providers and with the clients we serve because they believe that the women of NYS deserve birth experiences that are safe, satisfying, and sacred."

State Senator Cordell Cleare said, "As Chair of the Senate Standing Committee on Women's Issues, I am a proud and vocal co-sponsor of every single bill in the C-Section Awareness Month Legislative Package. I will make it my core mission to ensure that we pass the whole package this year and begin to empower mothers, educate patients and reverse the long history of health disparities disproportionately affecting black women."

"I'm proud to have passed S3010 through the Senate, which provides incentives and support for licensed midwives who complete a risk management strategies course. Equipping practitioners and community-based health providers with all the tools they need to help their patients through critical reproductive health decisions is how we get at the root of racial disparities in maternal health and mortality. With Assembly Member Paulin's leadership on this issue, this bill, and a full package of legislation directed at improving c-section best practices, will move through the Assembly and to the Governor's desk," said State Senator Jessica Ramos (D, WF - SD13)

State Senator Samra Brouk said "When doctors recommend a c-section during active labor, the birthing parent often has little to no time to review data or make an informed decision. That's why I'm proud to sponsor legislation with Assemblymember Amy Paulin to require hospitals and birthing centers to make information available on their c-section practices, as well as legislation that creates a cesarean births review board to lower cesarean birth rates and improve maternal health. Healthy mothers mean we have healthy babies, healthy families, and healthy communities. We must prioritize meaningful system change to improve the health outcomes for expecting parents of all racial and ethnic backgrounds."

Assemblymember Michaelle Solage said "Birthing parents should have access to full and complete information on the risks and benefits of a vaginal birth and a cesarean section in order to make informed choices about their healthcare. While a cesarean can be lifesaving for a mother and her baby in certain circumstances, maternal and child health are improved by preventing unnecessary cesareans which can lead to tragic health outcomes, primarily impacting women of color."

"New York's high prevalence of C-sections, especially among minority populations, has dangerous, avoidable consequences for mothers and babies," said Assembly Health Committee Chair Richard Gottfried. "This bill package will ensure that health care facilities, practitioners, and State policymakers are responsive to the needs of pregnant patients and that patients have appropriate knowledge and protection when deciding how to deliver their babies."
Recognizing the Unique Homes that Characterize Scarsdale
Details

Written by

Joanne Wallenstein

Hits: 1187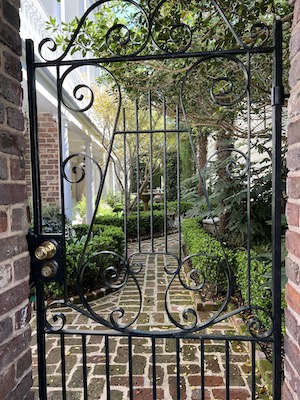 (This is the opinion of Scarsdale10583 founder Joanne Wallenstein)
A recent trip to Charleston, SC gave me a new perspective on Scarsdale's struggle to preserve our past. Spring was in full bloom with fragrant wisteria, colorful azaleas and stunning magnolias, and residents welcomed visitors to their gardens and inside their centuries-old homes during a three week period of tours arranged by the Historic Charleston Foundation. You couldn't help but notice the pride and enthusiasm of the homeowners and volunteers as they guided us through verdant gardens and 19th century houses that had been updated with every modern convenience.
The historic district is lined with brick and clapboard homes, most with inviting porches, each unique but in concert with its neighbors. Walking the streets, peering through wrought iron gates, down alleys, and into secret gardens is intoxicating.
Many of the homes offer a narrative about their history on signage outside. There were small gold plaques marking the year the homes were built and the names of the original owners. Some had larger signs with multiple paragraphs about the provenance of the house, the architects, and the names and occupations of the owners.
As one of the preservationists on the tour told me, "These current homeowners consider themselves to be caretakers of these houses for now and future generations. They value what they have and know its worth preserving. No one would think of taking down one of these homes."
I couldn't help but compare this ethos to Scarsdale, where rather than seek to preserve their houses, many fight to demolish the stately homes that characterize the Village and our history. They subvert our laws, contend that the homes are worthless, and when they don't get what they want, they sue the Village.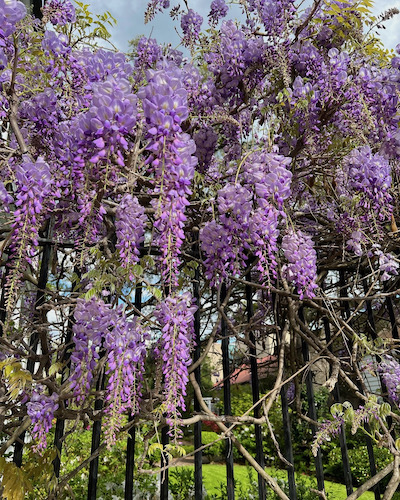 Why not turn this energy toward preserving what originally attracted many of these people to Scarsdale? Is there a way to build pride in our historic homes, 49% of which were built before 1940? How can we celebrate the unique architecture that characterizes the 'Dale and laud residents who renovate instead of raze? In other words, how can we make it cool to live in and protect your old house?
The Village took the first step in preserving Scarsdale in 2012, when they hired architectural historians to survey our homes. In their introduction they say, "What is so astounding about Scarsdale is the quality of the housing no matter what the scale of the dwelling or the income-level of the original residents. There are wonderful homes of substantial scale in Fox Meadow and Murray Hill, but there are also smaller, yet still extraordinary homes in East Scarsdale and in the Scarsdale Heights area of Greenacres. A few of these houses were designed by well-known architects, but most, no less interesting and distinguished, are the work of little-known, often local Westchester designers."
"While certain styles dominate the built landscape of Scarsdale, notably the Neo-Tudor, the English Cottage, and the Colonial Revival, other styles are evident throughout the village, including buildings with designs derived from Mediterranean architecture, from the Italian Renaissance, and from French Norman design, and there are also a number of important examples of post-World War II Modernism. All of these styles were employed with great originality and ingenuity throughout the village."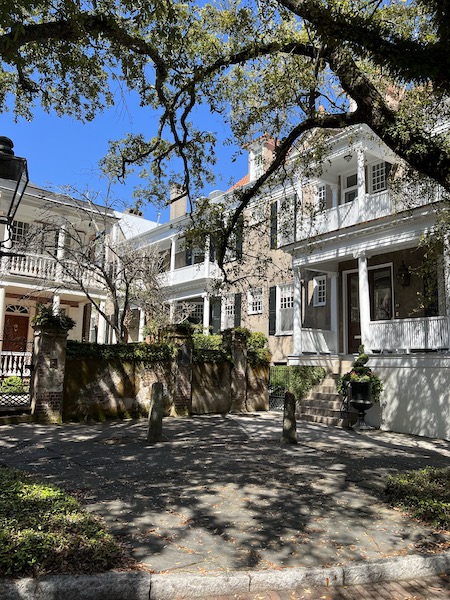 They also noted that it is the individual homes, as well as the neighborhoods that warrant preservation. The report says, "When we consulted with representatives of the New York State Office of Historic Preservation, which manages the state's National Register Program, they thought that many of the neighborhoods of Scarsdale would be eligible for National Register listing in their totality. Rather than taking such a broad-brush approach for a local survey, we looked for the very best and most cohesive areas. We also sought out clusters of buildings that reflected various eras of Scarsdale development." The report outlines areas that might be denoted "historic districts."
Unfortunately the Village of Scarsdale did not follow through with the next steps which were to designate individual homes for historic designation and define historic districts, but the basis for this work remains in the report.
Clearly some limits need to be set. It's been ten years and the Village has not been willing to impose laws to discourage avaricious developers who aggressively hunt down opportunities to replace existing homes with McMansions that don't fit in with neighboring homes, price new families out of town, strain our infrastructure and crowd our streets. We're experiencing flooding as our tree canopy is destroyed and our storm sewers can't handle the additional output.
The irony is that some claim that it's bad economics to impose preservation laws. But facts show otherwise. Homes in historic districts have enhanced value and buyers appreciate good craftsmanship and quality design. According to completecommunities.org, "Preserved structures add character and charm, enhance neighborhood pride, and fosters a strong cultural identity among generational residents."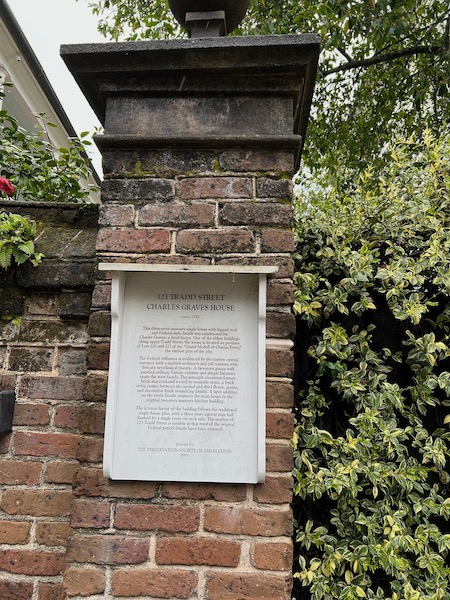 So what can we do to foster this sense of pride in historic Scarsdale homes?
Here are a few ideas:
-Let's recognize our older homes and treasure them. How about producing brass plates with the new Village logo, the year the house was built and wording to note its historic importance. Residents could purchase these with contributions going toward a preservation fund.
-Research on individual homes could be done and provided to the homeowners who purchase these plates. This research could be passed on with the home from owner to owner.
-An annual tour of historic homes could be done to showcase both historic properties and new renovations to historic homes. There are many good examples of old homes, redone to accommodate today's lifestyles.
-Selling your home? With multiple offers and price wars resulting from the shortage of inventory, do what you can to sell your house to someone who wants to live in it rather than tear it down. Ask your realtor for ideas or even consider adding a covenant or legal language requiring the home to be preserved in the contract of sale. If developers are unable to scoop up homes, maybe they will seek to reap profits elsewhere.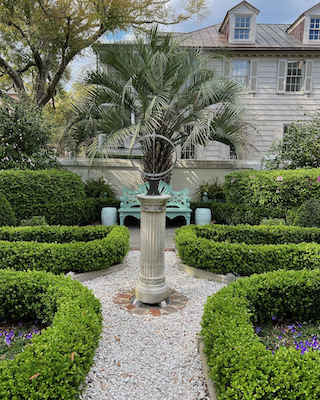 Perhaps you have other ideas on how we can enhance historic preservation in town. While we wait for the Village Trustees to address the matter, as residents we can do a lot to save what remains.
Want to help? Email me at scarsdalecomments@gmail.com.
Ken Mazer for Village Trustee
Details

Written by

Joanne Wallenstein

Hits: 595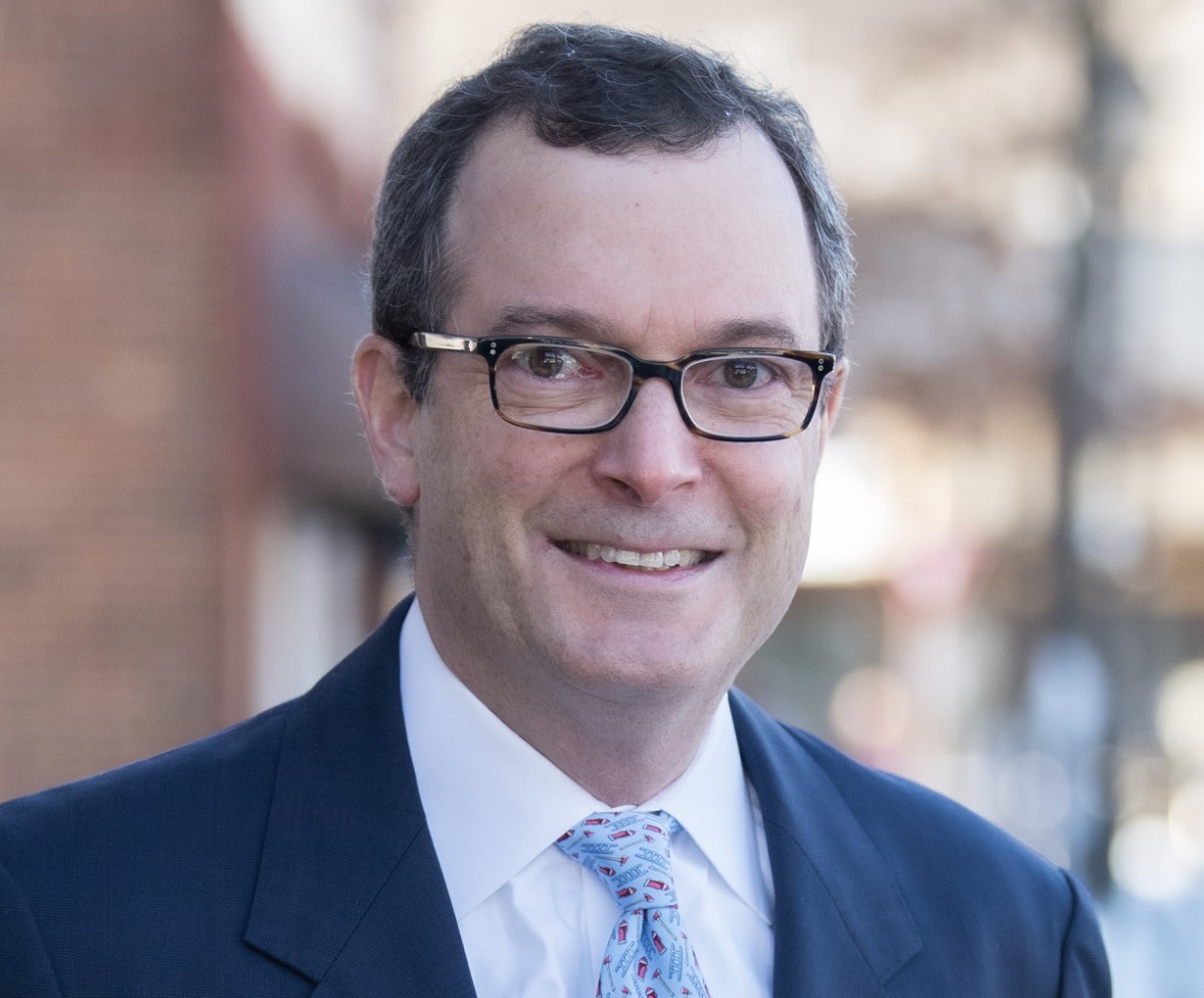 These letters from Schulyler Carroll and Michael Suzman support Ken Mazer for Village Trustee.
It is my pleasure to write this letter in support of Ken Mazer's candidacy for Village Trustee. I have known Ken for nearly 20 years and I can say without hesitancy that he is an excellent choice for Village Trustee. Ken will work tirelessly to improve our community in meaningful ways.

Among his many talents, Ken is a great questioner and listener. He is truly interested in learning about others, hearing their viewpoints and concerns. He enjoys understanding what issues trouble his friends and colleagues and developing solutions to make the community better. More importantly, Ken's instincts are always to think of how he can improve the entire community for the benefit of all, not just how he can make things better for himself.

Ken has lived in Scarsdale for more than 25 years. He has been a member of the Scarsdale Volunteer Fire Department for 22 years. Ken served as a Lieutenant for 12 years and was elected President for 8 years. Ken has also devoted a great deal of time and energy to other community service. Among other things, Ken has been Chairman of a grant-making foundation at UJA-Federation of New York that funds programs to address numerous issues, including food insecurity, women's empowerment and social justice. Ken also served on the board of several important non-profits, including the Bronx Lab School, an innovative public high school serving an underprivileged population and the New York Association of New Americans which provides one-stop services for refugees.

Ken also has a unique perspective on our schools, village taxes and the impact they have on our community and home values — having raised his son in Scarsdale, who now has graduated college and has begun a career, while also having two younger daughters in elementary and middle school. Ken's circle of friends includes both residents with children in school and those whose children have graduated - and Ken listens to and can understand the viewpoints of both. Please vote for Ken on Tuesday March 15 as he will be a great benefit to our community.
Schuyler Carroll
Ken Mazer is a longtime Scarsdale neighbor and friend, so I was very very happy to learn that our Citizens' Nominating Committee has selected Ken as a candidate for the Scarsdale Village Board. I cannot think of a better suited resident to represent all of us. Ken is level-headed, inquisitive, respectful of everyone he comes across and a great listener. It is these qualities that will make him an effective Village leader, and he will represent you well, no matter your personal beliefs or background.
I could sum up Ken by saying that he would run into a burning building for you. Literally. He has been a Scarsdale Volunteer Firefighter for 22 years, where he rose to lieutenant then was elected President of Company #2 by his peers. If this were his only accomplishment, I would say it is more than sufficient dedication to our Village to drive all of us to the polls to vote in support of Ken. This willingness to serve all of us, for the safety and well-being of our Village, speaks volumes about Ken.
With so many accomplishments, Ken still carries himself with kindness and modesty. You could be his friend for years and never quite know the extent of his volunteer efforts on behalf of education, hunger, domestic violence and refugees.
Having had a son who graduated from Scarsdale High School and children now in the Elementary and the Middle schools, Ken has broad exposure to life in the Village among many different constituents.
As someone who founded his own business and led it to success, you can be sure he will oversee the important fiscal decisions that face Scarsdale with diligence. For those of us who want to see Scarsdale thrive as one of the most desirable communities in the country for yet another generation, we would be well served to take the time to vote and go and support Ken Mazer.
Sincerely,
Michael Suzman, MD
(Photo Credit: Mark Jessamy)
Scarsdale Mayor Discusses Village Budget, Infrastructure Needs and a New Steakhouse in Scarsdale Village
Details

Written by

Joanne Wallenstein

Hits: 8175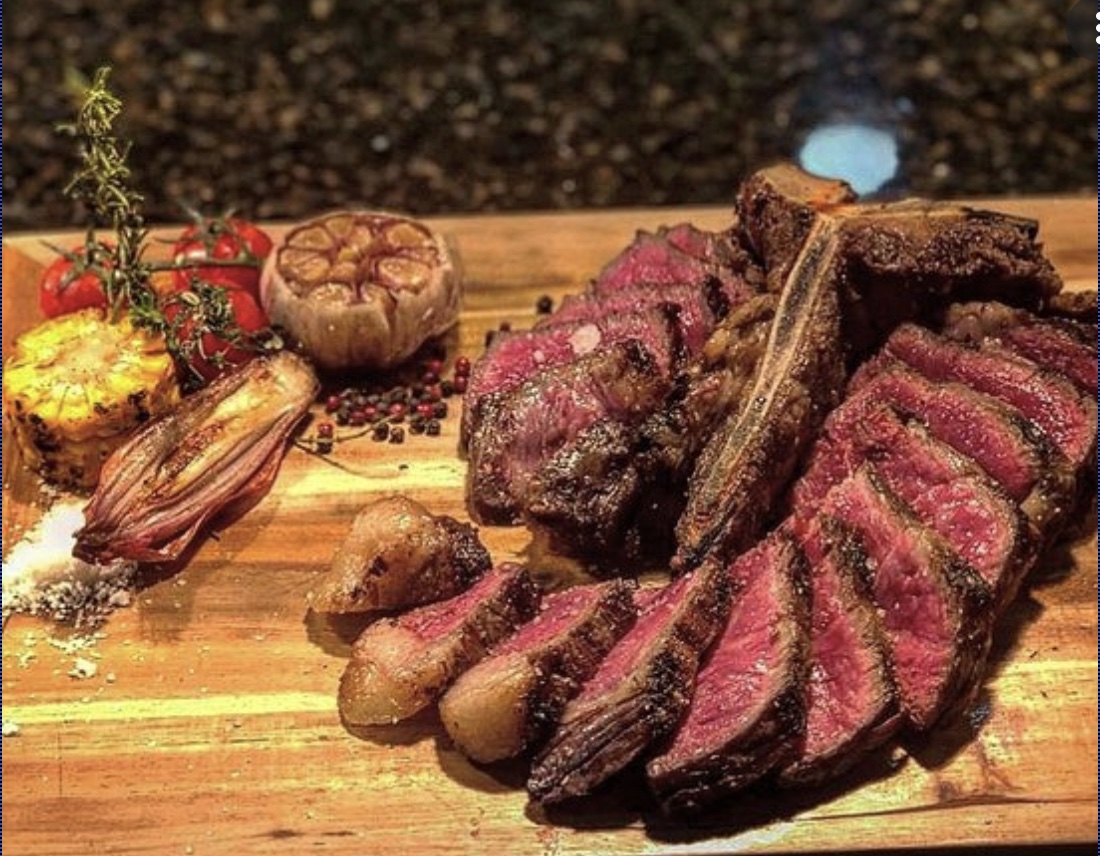 The following remarks from Scarsdale Mayor Jane Veron were delivered at the opening of the Scarsdale Village Board meeting on March 8. See below for information about the opening of Rare Steakhouse in the space formerly occupied by Zachys, new pickleball courts and your taxes.

Good evening, Scarsdale: Before we discuss local matters, I want to express our heartfelt desire for a swift and peaceful resolution of the conflict abroad. We are deeply saddened to see the devastation and destruction in Ukraine and vehemently condemn the aggression and violence. We are horrified by the unprovoked attacks against humanity and deplore this assault on freedom.
While difficult to transition to the quotidian business of our fiscal affairs, it is necessary that we turn our attention to the budget. Over these past many months, I have been updating the community on our reengineered budget process. In an incredible feat, our staff have performed wholesale assessments of their departments and infrastructure as part of our collective commitment to provide more transparency to residents with respect to Village government needs. The conclusion of this exercise is that we have been deferring necessary expenditures, and that this approach is not sustainable.
I want to share the data that sets the stage. Let's look at tax rate increases over the past dozen years. For the four years beginning in 2010/11, the average annual tax rate increase was 4.38%. In the four years beginning in 2014/15, the average annual tax rate increase was 3.12%, and in the past four years beginning in 2018/19, the average annual tax rate increase was 2.31%. Over time, we have eroded our revenues. With tax rate increases in the 2% range, and the ratification of COVID austerity budgets, we have starved the system, not keeping pace with the investments needed in order to deliver the services residents have come to ask for and expect.
At the beginning of this Board's term, we committed to initiating a plan to address the pool complex, a key community asset that, due to its length of service and the wear and tear on its underlying systems, hovers on inoperability. We kicked off the Village Center Mobility and Placemaking/Complete Streets study to develop a comprehensive solution to ongoing traffic and safety concerns. We called for upgrades in technology to strengthen our cybersecurity, a necessity of the times. We passed code, such as the gas-powered leaf blower ban, to ensure strong quality of life and now need to enforce compliance. We listened to the community encouraging us to keep up with the times, requesting a full-time naturalist at the Weinberg Nature Center and new courts for pickleball, the fastest growing sport in the country. We have an aging infrastructure, including a century-old water system, and rising mandates. We have underinvested in equipment, corroborated by staff's inventory of the DPW and Public Safety fleet, noting so many vehicles that have outlived their useful life and require frequent and costly repair. All of these needs and stressors inform the Board's understanding of our current situation.

We know it is very expensive to live in Scarsdale, and we understand our fiduciary duty. None of us wants to raise taxes, none of us wants higher taxes, but we also cannot abdicate our responsibility for prudent governance and service delivery. We continue to probe and ask questions and have put staff through their paces in order to best gauge the multiple levers available to deliver a responsible budget. We have examined our fund balance policy, digging into both assigned and unassigned balances. We have identified high medium and low investment requests and whether they qualify for borrowing. With big capital projects on the horizon, we plan to avail ourselves of the favorable rate environment and responsibly consider the issuance of debt that matches the useful life of our assets.
Board and staff have reviewed and analyzed reams of data and deliberated late into the night. Budget sessions have consumed our calendars. We have worked to ensure we aren't leaving any stone unturned as we try to achieve the right level of funding that delivers the services and functions residents require – that balances verifiable fiscal needs against what we are asking residents to support. Throughout this arduous months-long process, we have demonstrated our commitment to facing reality and providing an honest assessment of our needs. We remain dedicated to delivering a fiscally constrained budget while ensuring we properly invest in our future.
And as soon as the first budget cycle is behind us, we will begin analytics for the next. Our goal is a view into the future where we have a strategic plan that drives our three- to five-year financial plan so that we make thoughtful, informed, and sensible decisions for the long-term health of Scarsdale and to best serve our residents.

Before I conclude, I have a few exciting real time updates, focusing on our Economic Development and Land Use Pillar. Our Village Center continues to thrive with new establishments on the horizon. As we bid farewell to Zachys' we will be welcoming into that space Rare Steakhouse, the newest edition to NYC's Ben and Jack's Steakhouse family. The buildout is underway, and we are hoping for a fall opening. A new brewery will occupy Taim Cellar's space with a bar and tables and refrigerated cases and single beers for takeout. The long-awaited cheese shop Dobbs and Bishop is expected to open this spring. In addition to their cheeses, they will offer light lunch. Rudy's is expanding into Pookie & Sebastian's space to provide more guitar brands with hopes to host live events. And we are thrilled to report that the Dine the 'Dale tent will be returning mid-March. You have told us how much you missed the tent, and we are super excited for its return. Be on the lookout for new furniture and more programming. Thank you SBA and the task force for making this happen.

In a moment we will showcase our extraordinary community volunteers, but before I conclude, I would also like to acknowledge International Women's Day. Today, March 8th, we celebrate the accomplishments of women worldwide and the hope for a gender equal world. We will do our part in Scarsdale to forge gender equality, creating a world that is diverse, equitable and inclusive.
Village Election Tuesday March 15: Voting Information
Details

Written by

Joanne Wallenstein

Hits: 684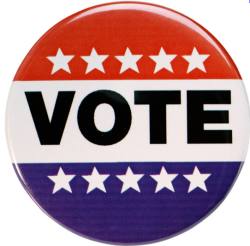 The Village Election will take place on Tuesday, March 15, from 6:00 a.m. to 9:00 p.m. All election Districts will be voting at the Scarsdale Public Library, 54 Olmsted Road. All COVID-19 protocols set forth by the CDC for polling locations will be followed.
On the ballot three candidates are running for three Village Trustee positions.

Registration Information

Friday, March 4: Last day to register with Westchester County Board of Elections to be eligible to vote in the Village Election. The voter registration form can be downloaded from the Westchester County Board of Elections website: https://citizenparticipation.westchestergov.com/images/stories/pdfs/voterregeng.pdf. You must be a registered voter at your current address in the Village of Scarsdale to vote in the Village Election. If you have any questions about your voter registration status, please call the Westchester County Board of Elections at (914) 995-2000 or check their website https://citizenparticipation.westchestergov.com/register-to-vote. You may also check the website of the New York State Board of Elections: https://www.elections.ny.gov/VotingRegister.html.

Absentee Ballot Information

Tuesday, March 8: Last day for the Village Clerk to receive applications for absentee ballots to be mailed to qualified voters. Voters can get an absentee ballot application (1) online from Village's website https://www.scarsdale.com/523/Local-Election-Information, (2) request one by phone or mail from the Village Clerk, or (3) obtain one at the Village Clerk's Office in Village Hall. Note: All voters can still apply to vote by absentee ballot using the temporary illness clause if there is a risk of contracting a disease (such as COVID-19).
Monday, March 14: Last day for the Village Clerk to receive in-person applications for an absentee ballot from an applicant or applicant's agent.

Tuesday, March 15: Date of Village Election - Last day to drop off absentee ballots in-person (1) in the drop box at the Scarsdale Public Library any time before polls close at 9pm, or (2) in the drop box at Village Hall any time before it closes at 5pm. Also, this is the last day that absentee ballots sent via mail must be received by Village Hall.
For additional information, you may contact LWVS Voter Service Chairs Lauren Hertzog Fields, Beatrice Sevcik, or Jessica Zellner at lwvsvoterservice@gmail.com.