Pets of the Week: Brooklyn and Bella
Details

Written by

Katy Goldman and Dara Gruenberg

Hits: 426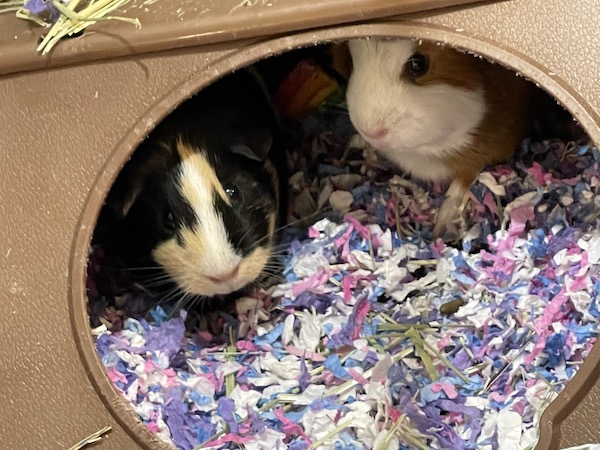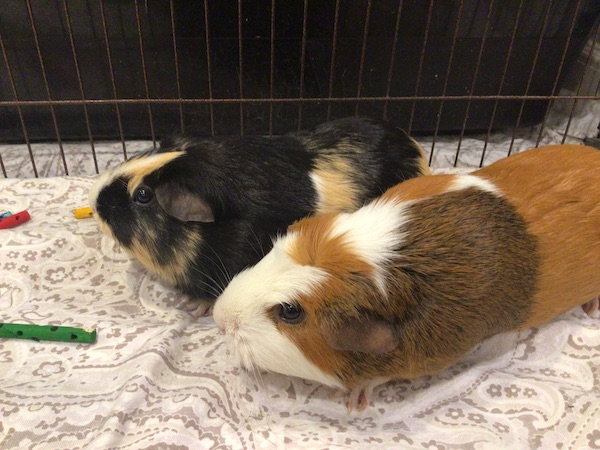 Meet Brooklyn and Bella. They are 2 year old Guinea pigs that belong to fifth grader, Ellie in Quaker Ridge. They were adopted during Covid as a 9th birthday present, and are a wonderful addition to the family.
They love to cuddle with people and are very gentle. You know when they are happy because of the high pitch squeaks and squeals they make when you enter the room, and their purrs when you pet them. Favorite foods include strawberries, carrots, bell peppers, spinach, brussel sprouts, and apples in addition to hay, and pellet food.
To feature your pets on Scarsdale10583, email us at scarsdalecomments@gmail.com.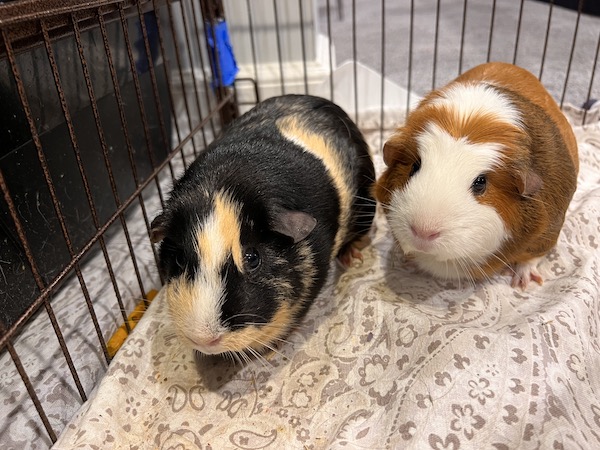 Roxie: A Pandemic Pup
Details

Written by

Katy Goldman and Dara Gruenberg

Hits: 941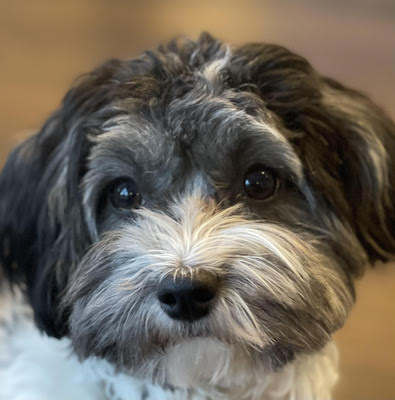 Meet Roxie, a 2 year old black & white Havapoo, who is one of the many pandemic puppies of Oak Lane!
Driven to New York from Texas in June of 2020, Roxie quickly acclimated to life in Scarsdale. She likes long walks through Fox Meadow, peanut butter treats, playing fetch and eating living room rugs. A patterned black and white, Roxie does not like to get her coat wet - she will stay inside on rainy days to avoid a mess.
Roxie loves her brother and sister, Spencer and Harlie, and follows them around the house so she is never alone. Roxie can often be found napping under a desk or lying on the couch in the sun. One of her favorite activities is sitting under the kitchen table waiting for crumbs to drop during dinner. Inherently playful, Roxie is always up for a play date with her neighborhood friends, and will jump over and around them to get their attention if they are feeling shy!
Spencer and Harlie love playing with their puppy...Their parents wish they could say they loved feeding, walking and cleaning up after Roxie!
Introducing Lefty: Son of Champions
Details

Written by

Katy Goldman and Dara Gruenberg

Hits: 428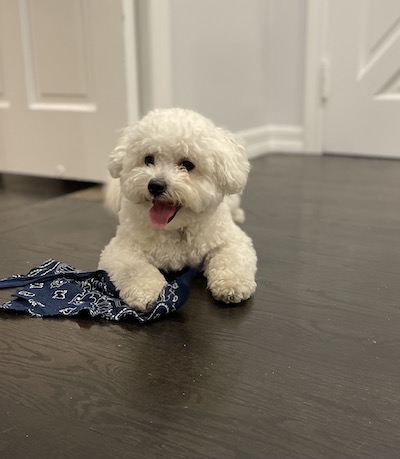 Meet Lefty! He is an almost 2 year old Bichon Frise who has quickly become the favorite son of the Jordon household. He was born in New Jersey and is the son and nephew of Champion show dogs. Lefty prefers the leisurely life of being a family pet and opted not to take after his lineage. He loves long walks, tummy rubs and pears! However, he hates getting bathed, windy days and the mailman! He also loves playing soccer in the backyard, and swimming at his grandparent's pool!
Although he is slow to warm up to new dogs, he has some favorite pals in Fox Meadow.
His sisters Gabi (8) and Natalie (6) love helping care for him and he eagerly waits for them at the top of the driveway when they get home from school with kisses and affection.
Luca: Worth Far More Than 1,000 Pesos
Details

Written by

Katy Goldman and Dara Gruenberg

Hits: 402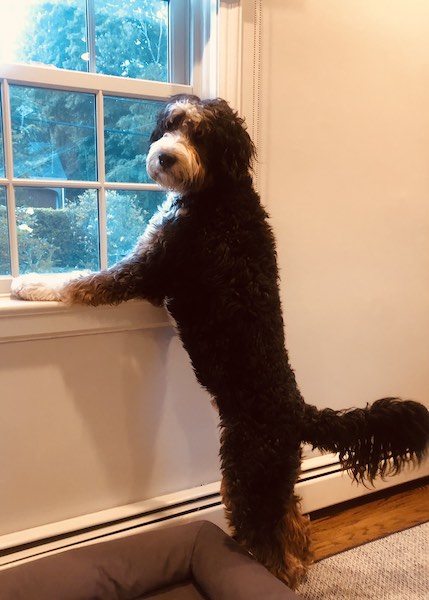 Luca is by far the best addition to the Glik household during the COVID years! He turns two in July. While his size can be intimidating, he fits the stereotype of his bark is worse than his bite. He is very protective of his family unless someone is willing to say hello to him and scratch behind his ear. Luca loves ruff-housing with larger dogs yet is more than happy to lie down and let smaller dogs jump on him. With his gentle and kind demeanor, Luca loves to visit the park, play tug of war, sleep, and bark at every bunny he sees!
For those of you wondering how he was named, Luca means 1,000 pesos in Argentine slang and we thought that Luca was going to cost us many lucas over his lifetime. He's well worth it!

Send us your pictures and a bit of information about your sweet pets. We will feature at least one a week. Email us at petsofdale@gmail.com.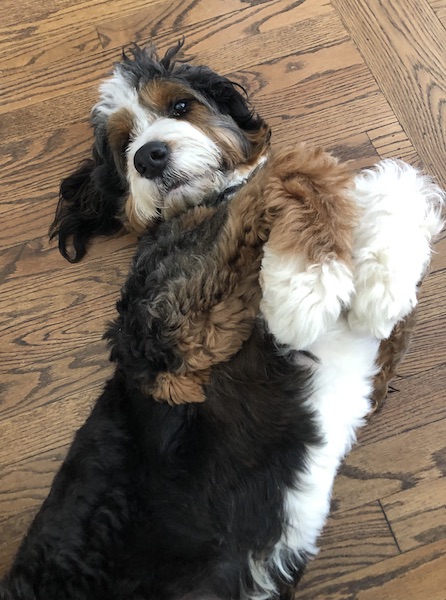 Welcome Scooby
Details

Written by

Katy Goldman and Dara Gruenberg

Hits: 643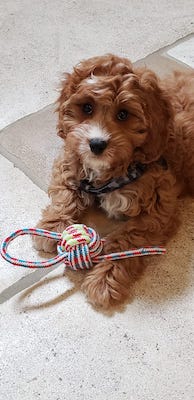 The Gelles family is excited to announce the arrival of its new Cavapoo, Scooby! In less than one week, Scooby has happily adjusted to the sights, smells, and sounds of Scarsdale. He is eagerly awaiting his final vaccination in a few weeks and looks forward to meeting other Cavapoos in Fox Meadow along with new faithful and furry friends.
Although Scooby has not yet mastered sleeping through the night, he has discovered a penchant for shoes, shoe laces, socks, and beef treats of any kind. He's also an avid kisser of new faces. Please feel free to stop by and welcome Scooby to the hood!