For Ajax Age is Just a Number
Details

Written by

Katy Goldman and Dara Gruenberg

Hits: 690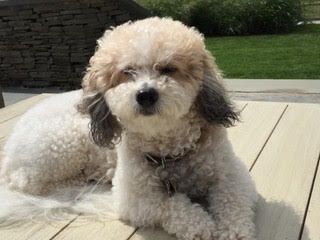 Ajax is the grande dame of Fox Meadow, having just turned 17 (although she doesn't look a day over 12). Ajax is a sweet, smart, affectionate, and exceptionally well-traveled Coton-de-Tulear. Originally residing in New York City, she much prefers spacious, suburban Scarsdale. Ajax joined Allyson and Jonathan Simon just after their honeymoon in 2005, before her human brothers, Chase and Lance, were born.
Although Ajax used to be more energetic, she has adjusted to the senior lifestyle nicely. She no longer races up and down the stairs or jumps on and off the furniture. However, she enjoys her strategically placed cozy beds where she naps peacefully. And instead of long walks, she now prefers to stand and sniff. But she still has a great appetite – she especially loves sliders, salmon, chicken, sweet potato, broccoli, and treats. She's at her happiest when everyone is home and she has her normal routine. However, she's been a jet setter since four months old and even spent this past Spring Break in Palm Beach. Ajax wants to let all of her doggie friends know that age is just a number.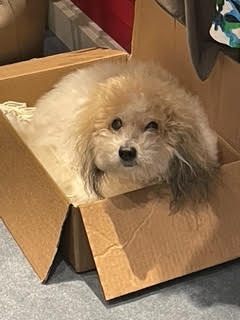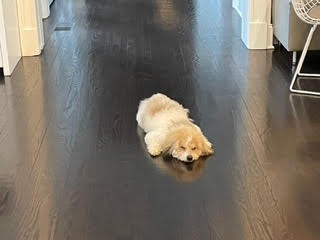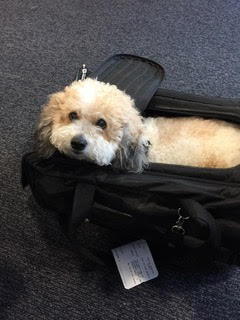 Bailey the Bernedoodle
Details

Written by

Katy Goldman and Dara Gruenberg

Hits: 721
Meet Bailey, a tri-color bernedoodle who is 2 years old. Bailey loves to run around, play with her many toys and most of all hang out with people. Bailey was born in Indiana on a farm until she was flown out to New York to join the Lichtenstein family. Bailey loves going on hikes and sniffing every little thing along the way. Her favorite things to do throughout the day are taking walks and playing with her brothers, Aaron, Eli and Sam. When it comes to food Bailey knows exactly what she has to do to get her treats. She loves attention from anybody she sees but when it comes to dogs it can safely be said that she is not the biggest fan.
Bailey loves the outdoors, taking walks and running around the backyard. She takes walks almost everyday with her mom or dad and just loves them. Bailey loves her family, and they can't remember life without her.

Clover: A Pandemic Pup
Details

Written by

Katy Goldman and Dara Gruenberg

Hits: 873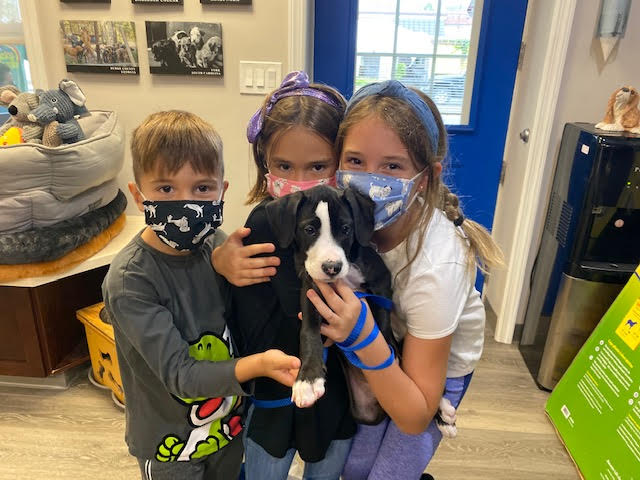 Meet Clover, a true pandemic puppy, having joined the Bower family in August of 2020, when she was about 10 weeks old. She is a rescue (Lab and American Bulldog mix) from the Home for Good Dog Rescue in Berkeley Heights, NJ. Clover (originally named Whitney) has 6 brothers and sisters and they were all listed on the Home for Good Dog Rescue's website. They were all cute, but the Bowers decided they wanted Whitney the most. They submitted an application, but were told that all the puppies were already adopted. They were very disappointed, but just a day later, they got a call back from the shelter saying Whitney was available! The puppy was given a new name, Clover Love Bower, by her older siblings - Avery (12), Stella (9), and Pierce (7). :)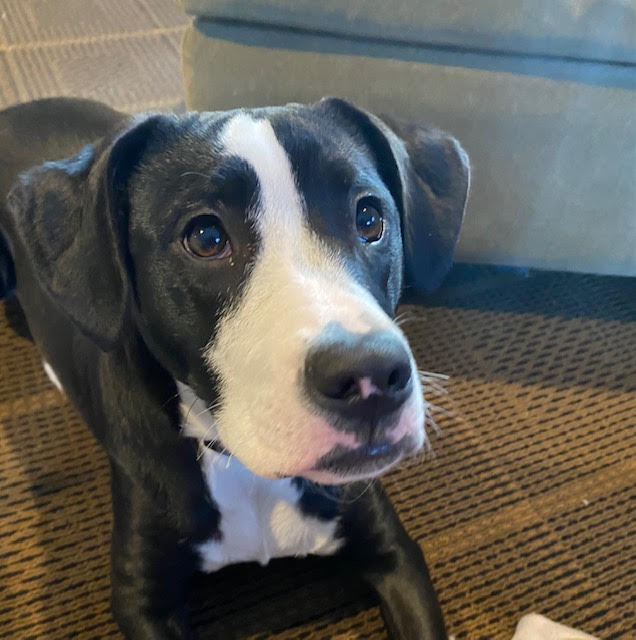 Clover is a super sweet, playful, energetic puppy. She loves people, and other dogs. She is VERY tolerant (her siblings like to dress her up and make her dance - a favorite being The Git Up by Blanco Brown). She's super fast and strong. She loves to eat carrots, peanut butter and anything bacon-related. She demolishes toys in about 7 seconds. Her favorite toy that she can't break is a giant braided rope. They are still working on fetch, but she does know some other tricks including paw, sit, stay, come, high-five, spin, and catch.
She likes to give kisses and snuggles (on her own terms) and takes turns sleeping in each of the bedrooms (in her own bed) at night. She is always up for an adventure - a hike, road trip, or a swim at Rye Beach. She has brought so much joy into the Bower home and they are looking forward to many more adventures together!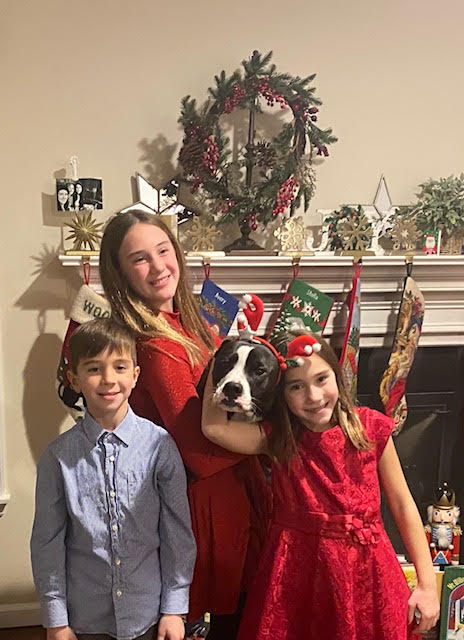 Leo and Savi Stoffels: The Best of Friends
Details

Written by

Katy Goldman and Dara Gruenberg

Hits: 618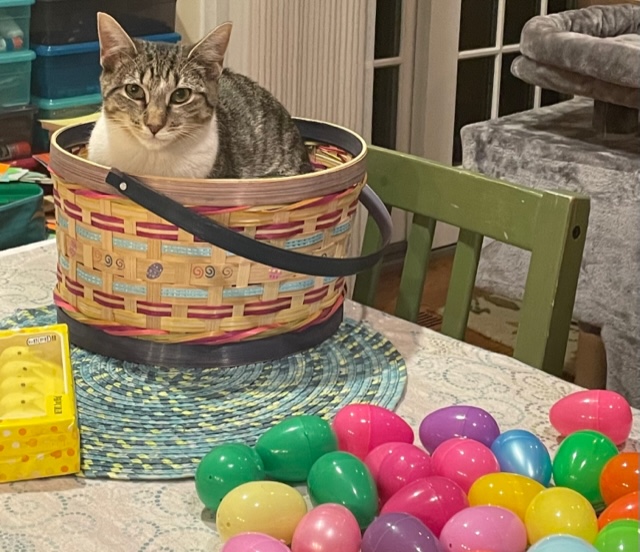 Our family was researching puppies when a tiny one-week old gray tabby kitten was found abandoned in my office parking lot at work. We think her mother may have dropped her while moving her kittens. Luckily, she was discovered, and our family decided she was meant to be with us. Savi (short for Savannah) was quite helpless at just a week old. Our family took turns bottle feeding her every few hours through the days and evenings for weeks and showered her with lots of love! When she turned four months old, we decided she needed a friend. We then adopted a beautiful orange tabby who we named Leo from Waggytail Rescue. Waggytail rescues kittens and cats from a high-kill shelter in Monroe, Alabama and brings them to New York to find loving homes.
Leo and Savi are like typical siblings - they run and play with toys during the day, chase each other around the house, fight at times and snuggle at times. They are best friends.
This adorable pair has brought countless hours of joy and love to our home. They weren't the pets we were expecting, but they turned out to be the perfect pets for our family!
Want your pet(s) featured in Pet of the Week? Please send us your pictures and a bit of information about your sweet pets to petsofdale@gmail.com.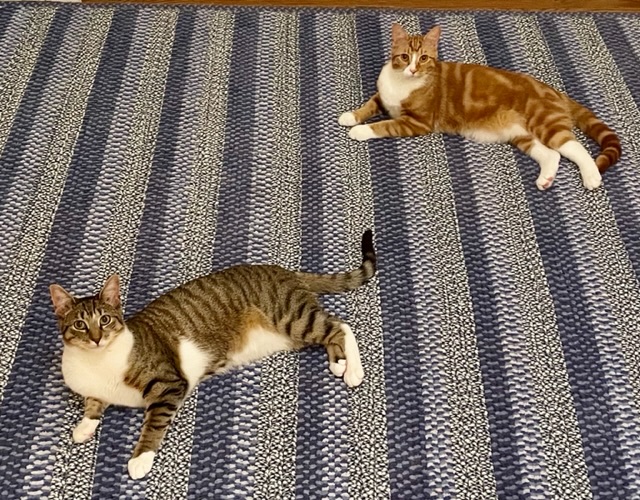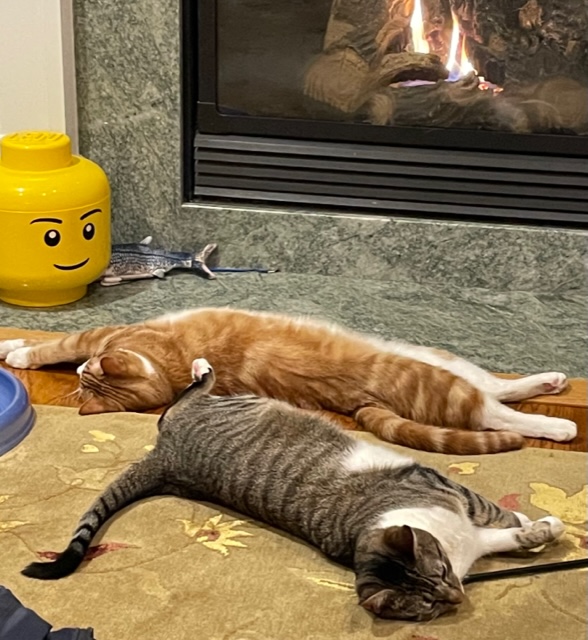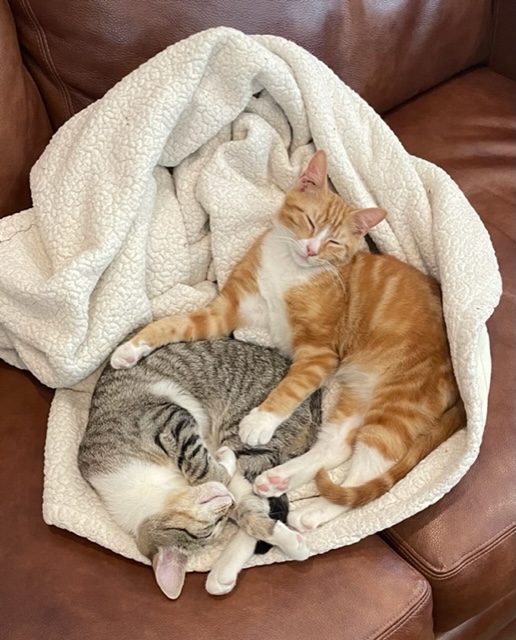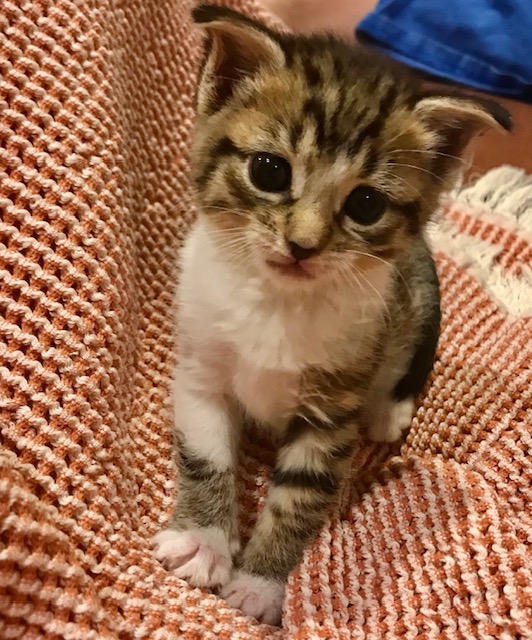 Wolfe Family Welcomes Ruby
Details

Written by

Katy Goldman and Dara Gruenberg

Hits: 1070
The Wolfe family has a new addition. Here is an account from Sheri:
"We welcomed our sweet Ruby, the Cavapoo, a little over a week ago and our life hasn't been the same since. We're loving her frisky disposition and enjoying lots of cuddles throughout the day.
Ruby is a Texan girl who had her first big flight with a "nanny" to Kennedy airport. It was one of our family's most memorable days and absolutely love at first sight!
Ruby's brother waited a long time to have a dog, and now that he's going off to college in the fall, the pup will be a good excuse to visit home!"