Fire Department Debuts New Answering System for Business Line
Details

Hits: 2798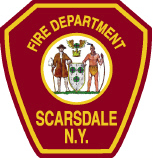 This just in from Chief Thomas M. Cain of the Scarsdale Fire Department: In July 2010 the Village of Scarsdale Board of Trustees approved a plan in which the Scarsdale Fire Department will take advantage of the centralized dispatching service offered by the Westchester County Department of Emergency Services in Valhalla; thus discontinuing the use of Village dispatch personnel. This transition is currently scheduled to take place in the spring of 2011.
As part of phase one of the transition plan the Scarsdale Fire Department will debut a new "Auto Attendant" automated telephone answering system for all non-emergency business calls. Effective February 1, 2011 the new system will be used exclusively for non-emergency calls to the official Fire Department business line (722-1215).
Callers to the Fire Department business line will be prompted to select from a list of custom programmed options matching the most common call types that the Fire Department receives. Callers will select the option that most closely meets their needs and the call will automatically be transferred to that respective party. Callers will also have the option of pressing 0 at any time during the call to speak to a firefighter at Fire Headquarters.
As always, anyone calling to report a fire, emergency or any other type of hazardous or potentially dangerous condition should call 911 directly. Callers to the new non-emergency business line answering system will be instructed to hang up and dial 911 if they are reporting an emergency or hazardous condition.
Please contact the Scarsdale Fire Department at 722-1215 with any questions about the new system or to report any problems.
Emily Sherwood to Receive the Scarsdale Bowl
Details

Hits: 4969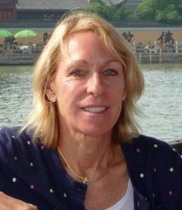 Emily Sherwood, a former President and Trustee of the Scarsdale Board of Education, will be the 74th recipient of the Scarsdale Bowl Award and the 21st woman chosen. She was selected by the Scarsdale Bowl Committee because, "She exemplifies the best of Scarsdale volunteerism, exhibiting a wonderful balance of self confidence and humility, doing all she does for the right reasons and not for the glory." The award is presented annually by the Scarsdale Foundation to "one who has given unselfishly of their time, energy and effort to the civic welfare of the community."
Sherwood will be honored at the annual Scarsdale Bowl Dinner on Wednesday evening, April 6, at the Lake Isle Country Club in Eastchester. All Scarsdale residents are invited to attend this celebration of community volunteerism. For more information, go to www.scarsdalefoundation.org .
"The Scarsdale Bowl was initiated in 1943 to acknowledge an individual's extraordinary contributions to the civic life of this community" said Rita Golden, Chair of the Scarsdale Bowl Committee. "The members of the 2011 Bowl Committee unanimously agreed that Sherwood exhibits the spirit and accomplishments to earn this honor. She is highly intelligent, immensely hard-working, thoughtful and creative, a genuinely inclusive and collegial leader who has risen to the top of every organization she touches".
Jackie Irwin , Foundation liaison Seth Ross and Foundation Secretary, Nancy Michaels, went to her home on Morris Lane at 9 p.m. Golden commented that it was fitting that they found her hard at work on the computer doing volunteer work on a Sunday evening, and her first reaction to their news was "I'm shocked and very honored". Sherwood was "overwhelmed" that she was chosen as the honoree.
The 15-member Scarsdale Bowl Committee voted to honor Sherwood on Sunday evening and a foursome-committee, including Chair Rita Golden, Scarsdale Foundation President and past Bowl winner
Sherwood and her husband, Ned, moved to Scarsdale in 1984, with two toddlers. As the boys entered Heathcote School, she remembers being an excited new parent attending PTA meetings. Before long, she was involved in PTA cultural arts and publicity, and never let up, working on most other PTA committees over the next few years. When her youngest child was four, she accepted the Heathcote PTA Presidency, which led to decades of Scarsdale school involvement. As PT Council President, she helped found the Young Writer's Conference for elementary students. She then chaired the Conference while serving also as Co-Chair of the Scarsdale Task Force on Drugs and Alcohol, thereby staying involved with issues for children of all ages. She served on the School Board Nominating Committee and later headed it as Chair. From there, Sherwood went on to serve on the Board of Education as a trustee, Vice President and President. Beyond her Scarsdale school related involvement, she has also sat on the boards of Scarsdale/Edgemont Family Counseling, Scarsdale Teen Center, Friends of the Scarsdale Library, Scarsdale Community Center, and the Citizen's Nominating Committee. Outside of Scarsdale, Sherwood has been a board member of the United Way, the Westchester-Putnam School Boards Association, Stanford University Parent's Advisory Board, and the Dana Farber Cancer Institute Visiting Committee, as well as the University of Pennsylvania, as Class of1973 Gift Chair. And being an avid athlete herself, she volunteered in sports-related activities by coaching tennis for Heathcote's Rec team, serving as the soccer area chair, and President of the Heathcote Athletic Association.
She was a member of the Scarsdale Bowl Committee's class of 2000, and is now a trustee of the Scarsdale Foundation and its
publicity chair. Rita Golden noted that since her volunteer career is so extensive "many people know her in so many different capacities. She's a perfect role model for volunteerism – a good collaborator and fun to work with, someone who always knows how to build a consensus, even with the most difficult issues." Her nominator called her "a highly ethical leader, committed to a fair and open process and infallibly respectful of all points of view."
Her volunteer efforts continue. When her term on the Scarsdale School Board ended, Sherwood sought out other meaningful uses for her abundant energy and talents. She began working at Partnership for Children's Rights in 2007 as Director of Development /Public Relations and Board member. This nonprofit organization, founded by Scarsdale resident, Warren Sinsheimer, advocates for children with special needs by helping them obtain appropriate educational services.
Sherwood graduated from the University of Pennsylvania, Magna Cum Laude/Phi Beta Kappa and holds a PhD from Brandeis University in Social Planning and Policy. She was honored in 2005 by the Westchester Fund for Women and Girls/Westchester Community Fund as one of six outstanding leaders. She is a contributing editor to Education Update, a NYC-based education newspaper, and Ethikos, a business ethics newsletter. Sherwood and her husband are the parents of 4 adult children, Matt, Rich, Mark and Pam, all of whom attended Scarsdale schools.
There is an opportunity to see Emily actively volunteering as she participates in the first Friends of the Scarsdale Library Spelling Bee Jan 28th. This event will raise funds to install state of the art technology in the Scott Room. Her team is aptly named Bee Cause.
Trustees Consider Affordable Housing and Revaluation
Details

Hits: 3915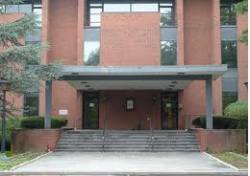 Scarsdale Village Trustees were back at work right after the New Year to consider fair and affordable housing in Scarsdale and a village-wide revaluation.
On Wednesday January 5, the Trustees Law and Land Use Committees met to discuss how Scarsdale might comply with the  County's affordable housing settlement that requires Westchester County to provide 750 units of affordable housing by 2016. Though the Federal Monitor has not approved Westchester's entire plan, the clock is running, and if the County fails to meet deadlines they could pay large penalties. The cost of this penalty could be passed along to municipalities in the County.
Therefore, the Mayor believes it would behoove Scarsdale to take steps to comply to demonstrate the Village's willingness to do our share. The Federal Monitor James Johnson did approve a Model Code Provision that meets the requirements of the stipulation. The Model Code is provided as a template for municipalities to adopt, and the monitor is hopeful that Villages in Westchester will incorporate the provisions into their own code.
Village Planner Elizabeth Marrinan reviewed the Model Code to determine if portions of it could be adopted by Scarsdale.
Here are the provisions under consideration:
A requirement that at least 10% of the total number of units in residential developments of 10+ units be Affordable Affirmative Furthering Fair Housing Units (AFFH)

Income limits for owner occupied sale units of 80% of area median income (AMI) and income limits for rental units of 30-60% of AMI for AFFH units

That developers market the AFFH units in accordance with an approved Affordable Housing Affirmative Marketing Plan

That the affordable units remain affordable by deed restriction or covenant for 50 years.
Following a discussion, the Trustees asked the Village staff to do the following:
Suggest revisions to the Model Ordinance to fit the facts and circumstances of Scarsdale
Obtain information from other villages about they are doing and not doing vis-vis the model ordinance.
The Village staff agreed to have this information to the Trustees within 45 days.
Revaluation: Following the discussion of Affordable Housing, the Trustees Law Committee considered revaluation. On the table was a resolution to ask the Village staff to draft an RFP to retain an expert to conduct the revaluation in Scarsdale.
After some discussion, the Trustees determined that this did not require a resolution and that the document drafted by the Village staff provided more detail than needed about the revaluation.
They decided to simplify the request and agreed that the Village staff should draft an RFP that will allow the Village to determine what experts are available and what the cost might be.
The complication is that Westchester County is considering a Countywide revaluation and is already in the process of taking aerial photographs that could be used by Scarsdale as one piece of the revaluation. However, the County has adopted a four-year timeline for their revaluation, and if Scarsdale waits for the County to complete their data collection and photography it could be up to six years before Scarsdale would complete their revaluation. Though the County would defray some of the cost of the revaluation, six years may be too long to wait. The number of tax grievances in Scarsdale continues to climb and a recent report by the Scarsdale Forum calls for an immediate revaluation.
Therefore, the Trustees asked the Village Manager to draft an RFP to determine the cost of conducting a revaluation for Scarsdale alone, in conjunction with one more additional municipalities or as part of a countywide revaluation. In addition, the RFP should request pricing for the "Chevrolet" approach where fewer factors are considered and fewer home entries required, versus a more in-depth revaluation with a longer list of home characteristics to be considered and a higher percentage of home entries.
Robert Berg attended the meeting on behalf of the Scarsdale Forum and asked the Trustees to do more than draft the RFP, as the Forum is eager to move forward with the entire revaluation. As no other objections were heard, the Trustees agreed to request the RFP and the meeting was adjourned.
Snow Day
Details

Hits: 2848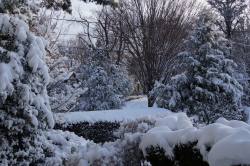 Another beautiful day for shoveling, sledding and building snowmen as the third snowstorm of the season conveniently ended overnight. Though it's difficult to get an exact measurement of the accumulation due to snow that was previously on the ground, it looks like Scarsdale received about 8 inches of the white stuff.
Schools are closed all day in Scarsdale and Edgemont and several events were rescheduled due to the weather. In Edgemont, the Board of Education meeting originally scheduled for Tuesday night January 11 was postponed until Tuesday January 18 at 8:15 pm at Edgemont High School LG1. In Scarsdale, the first Community Budget Forum scheduled for 7:30 p.m. Wednesday night, January 12th, has been rescheduled to Thursday, January 20th, 7:30 p.m. in room 170-172 at SHS.
For those going to work in the city today, Metro North is on a Sunday schedule, running just one train an hour from Hartsdale and Scarsdale to Grand Central. Trains are leaving Scarsdale at 17 minutes after every hour. Check out the schedule here:
Scarsdale used it's new "Blackboard Connect" system to call residents to advise them that the paper and cardboard recycling pick-up scheduled for Wednesday January 12 was cancelled due to the storm and will be picked up on Thursday January 13. Co-mingled recyclables scheduled for pick up on January 12 will be picked up on Friday 1/14.
In Greenburgh Paul Feiner reports that Town Hall and town government buildings are open on Wednesday and that crews worked through the night to clear the snow from the streets.
According to Scarsdale Village Manager Al Gatta at 11 am on Wednesday, "there are still some snow packed roads, but we have a full crew working today for curb to curb touch up on main roads, cleaning intersections, applying sand and salt, clearing commuter walkways and moving snow masses. The best aid is Mother Nature… as a sunny day and temperatures above 32 degrees will aid the melting."
Send your snow photos and updates to scarsdalecomments@gmail.com to share them with your neighbors.
Candidates Wanted for Village Trustee and Mayor
Details

Hits: 2446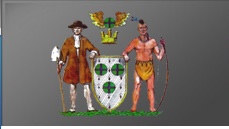 The Citizen's Nominating Committee (CNC) is looking for potential candidates for Mayor and Village Trustee. Our non-partisan system tries to get the best Scarsdale citizens to serve on our Village Board. The committee considers all who are interested in the positions available. For further information, please contact a member of the CNC ( http://www.scarsdaleprocedurecommittee.org/ncmembers.htm ) or CNC Chair Bruce Wells at 472-2696 or brucekwells@gmail.com .
The deadline for submission of materials is January 18th at 5 p.m. The CNC plans to announce the slate on January 26th.