Scarsdale Welcomes a New Library Director
Details

Hits: 8260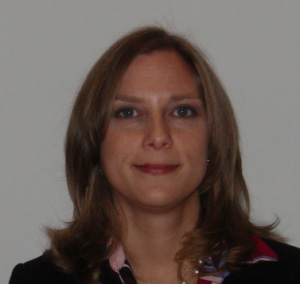 Welcome Elizabeth Bermel, the new Director of the Scarsdale Public Library. Elizabeth joins us from the nearby Ossining Public Library and here are her comments on the new post:
Please tell our readers about your background: I am originally from the Buffalo, NY area. I went to Hamilton College, and while there, spent a semester abroad in Ecuador.  After college, I received my master's degree in Library Science from the University of Texas at Austin. I had my first professional librarian job at the Jackson Heights Branch of the Queens Borough Public Library. Then, the San Antonio Public Library was recruiting librarians to work in their new Central Library. I started there as an entry-level librarian in the Reference Department and worked my way up through the library system. I became an assistant manager at a small branch library, then the manager, then moved to a larger branch, and eventually became the Central Library Administrator. After 12 years in San Antonio, I started investigating other possibilities. A friend of mine sent me the job description for the Ossining Public Library Director position in late 2006 and one thing led to another, and I took that job in May 2007 and moved to Westchester.

Why did you decide to make the move to the Scarsdale Library? I am always looking for ways to vary my experience. I have never served a community like Scarsdale and when the opportunity arose, I took it.

What is working well at the library now? I would say most things are working well, and a lot of that has to do with the staff. Their sense of teamwork is uncanny. I am very fortunate to have inherited employees who work so cooperatively. They are responsive to the community, appreciate the public and are professionals. They really know library services.

What could be improved? What changes would you like to make? I am talking one-on-one with the staff to get an idea of the changes they would like to see. Many of them have been here a long time and know our patrons very well.  I see a need for some technological advancement and they are very open to that. I would like to update our website and try some of the latest trends in public libraries. I also see a need for more programs for adults, so we will work on that too.  One change that is in the planning stages that I need to see through is the remodeling of the Teen Space.  I want to make sure that we are giving Scarsdale teens what they want from the library and that we create a space just for them, in which they want to spend time.

What  challenges do you face in your new role? Learning a new community and new processes are the most immediate challenges. I am also getting ready to create next year's budget, so there is a lot to learn in a short time. Of course, this isn't the best time budget-wise. I would also like to get the community involved in a strategic plan, so we can continue to meet the needs of the residents of Scarsdale.

Is library usage up in Westchester County due to the recession? Yes, library usage is up countywide as well as nationwide. You've probably seen a lot in the press lately about people turning to libraries for job searching and computer use, plus people are being thriftier about buying books and DVDs. They are also turning to the library for free programs for all ages.

How will the advent of digital publishing affect library operations? I think libraries cannot ignore the importance of digital publishing. Right now, our options are limited due to licensing, but I think that will change. In Westchester, we are fortunate that the IT department of the Westchester Library System (a consortium to which the Scarsdale Library belongs) is keeping track of these trends. In addition, I am the chair of a Technology Committee made up of several Westchester Library directors. We discuss ways the libraries can improve technologically and what trends we think we should follow.

Are there any upcoming speakers or programs you would like to note? The next big event in the Friends of the Library Author series is Andrew Sorkin, who will talk about his book, Too Big to Fail. I would encourage the community to check the library's online calendar for book discussions (all ages), programs for young people and adult programs.  http://www.scarsdalelibrary.org/events/index.html

What is happening with the Library Express book machine at the Scarsdale Train station? We hope that all the technological issues we were having have been solved. We are testing the equipment now, and hope to add the inventory to the online catalog and to the machine very soon. It is our hope to have it functioning by December 1st. Stay tuned--we will add information to our website soon. That will include a list of what's available in Library Express and some Frequently Asked Questions. Many people have asked us if it is a book drop. It is not--just materials that have been checked out from Library Express can be returned there. We will give people the opportunity to provide feedback on what kind of books they'd like to have available to them at the train station.

Anything else you would like to add? I would like the Scarsdale community to know that I am very excited to be working here. I think the Scarsdale Library has the good fortune to have supportive patrons who really appreciate their library. The staff and I look forward to working closely with our patrons to make sure we are giving them what they want and need from us.
EHS Senior Cody Fisher Prompts CPR Training
Details

Hits: 13790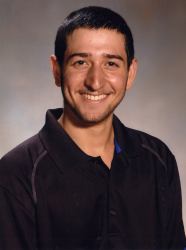 Last summer, while he was a counselor at a sleep away camp Nock-a-Mixon, Edgemont High School Senior, Cody Fisher, nearly died of a sudden cardiac arrest. It was the camp staff's quick response with CPR and the use of an Automatic External Defibrillator (AED) that helped save his life.  He was diagnosed with, and treated surgically for, Wolff-Parkinson-White Syndrome. Since that harrowing experience,Cody has become affiliated with the American Heart Association and recently shared his story at the Edgemont Board of Education meeting, urging all faculty, not just those associated with sports, to be trained in both CPR and use of the AED device.

"You really never know when something could happen, and it's not always around a physical activity." Cody said.
District Superintendent, Nancy Taddiken, and Edgemont faculty received his request with enthusiasm and took action. At the Superintendent's Conference on Wednesday November 11th, 24 members of the Edgemont faculty completed a three-hour workshop to become certified in CPR and use of an AED, and 14 others were recertified. By law, medical and sports staffs are trained in both.
"I was so proud of Cody and his compelling plea. He turned what had happened to him into something that could benefit others." Taddiken said.

His experience peeked the interest of more than just the local community. On November 16th Fox 5 will air a feature segment about Cody's story. He was recently interviewed, in his home, by Fox anchor, Ernie Anastos. FOX cameramen also filmed his follow up surgery, which confirmed that he was free from the life-threatening condition.

Cody, like many high school seniors, has just completed his college applications and is  anxiously awaiting responses. Thanks to the trained staff at camp, Cody not only has college to look forward to, but also has made a life-long commitment to encouraging others to be fully certified in use of these life-saving protocols.

Watch the video of Cody's story on Fox 5 now: http://www.myfoxny.com/dpp/news/local_news/091116-Teens-Heart-Stops-But-Lives

Betsy Cadel is the mother of a Seely Place 4th grader, freelance writer and frequent contributor to Scarsdale10583.com.
Community Explores a New Concept for An Indoor Pool
Details

Hits: 3827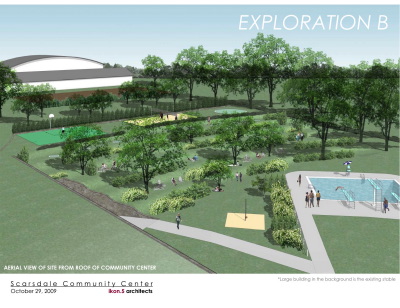 Proponents of an indoor pool for Scarsdale are back. Undeterred by objections from the community about the placement of the facility, and the current economic climate, the Board of the Scarsdale Community Center (SCC) is working on another proposal, this time to build the indoor pool facility at the site of the current outdoor pool on Mamaroneck Road. In 2008 the group studied the construction of the facility at Harwood Park near the Scarsdale Library but met with considerable opposition from Fox Meadow residents who feared additional traffic as well as preservationists who objected to the destruction of trees and wetlands in the area.
Earlier this year, SCC board member and advising architect, Bart Hamlin A.I.A., identified a recently opened indoor pool facility at the nearby College of New Rochelle that integrated the building into the landscape. The design in New Rochelle demonstrated how a pool could be built underground without having an adverse impact on site aesthetics. Subsequent visits to the New Rochelle facility by SCC, community and Village Board members impressed many not only with the attractiveness of the design there, but also by its effective use of a sloped site as well as green roof technology to reduce the perceived size of the building and integrate the building into the landscape. The SCC and Village agreed to engage the architects of the New Rochelle facility, ikon.5 architects, to create a similar conceptual design of a facility at the Scarsdale outdoor pool site.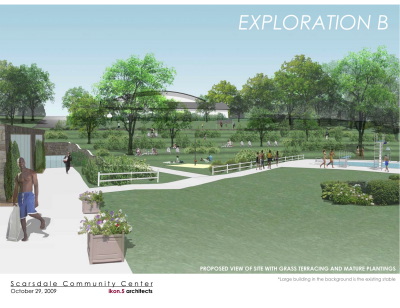 ikon.5 architects presented a concept design showing how an indoor facility can be built at the outdoor pool site in a public meeting on October 29 at Village Hall. The study starts with the landscape. The study goes through several possible options to maintain and enhance the green sloping hillside beyond the diving pool. The indoor pool built underground would have natural daylight through skylights and benefit from the insulation of the surrounding earth. The facility would include an eight lane competition pool, a therapeutic pool, locker rooms, a multi-purpose room, a fitness center and a small childcare facility. The current one story bath house would be extended towards the existing mechanical equipment location to create additional space and the mechanical operations would be moved below grade.
Among the benefits of the concept are expanding the use of the outdoor facility to allow residents to swim throughout the year, preserving the outdoor site and enhancing it's beauty. In addition, the proposed facility would be a model of sustainable architecture. No cost estimate could be given at this time as the idea is only in concept phase. The next piece of the study would be to examine specifics and formulate a budget.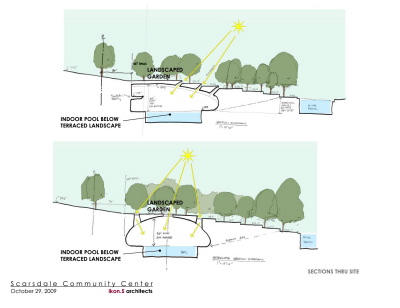 To learn more, view the video of the entire presentation and audience comments by clicking here.
The SCC is gathering community response to the new proposal and welcomes comments to info@scarsdalecommunitycenter.org This e-mail address is being protected from spam bots, you need JavaScript enabled to view it . Meetings to further discuss this proposal and refine additional aspects will be planned shortly.
Edgemont High School Senior Suffers and Survives Cardiac Arrest
Details

Hits: 6573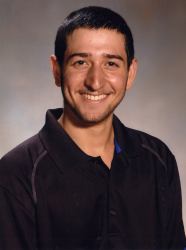 There's nothing unusual about a 17-year-old spending the summer as a counselor at a sleep away camp. What is unusual is a 17-year-old counselor suffering a sudden cardiac arrest one night while hanging out with his friends. Cody Fisher, a senior at Edgemont High School, suffered a cardiac arrest on Monday, June 29th while waiting in the counselor's lounge for his friends at Camp Nock-a-Mixon in Kintnersville, Pennsylvania. Fortunately, his friends responded quickly and got the camp nurse who immediately performed CPR. The camp doctor restarted his heart with an automated external defibrillator, while paramedics rushed to the scene. Cody was brought to Doylestown Hospital where he was put into a medically-induced hypothermia coma to rest his heart and preserve brain function.

His mother and stepfather, Alisa and Sam Herschaft, were out of the country when the incident occurred and spent the next 24 hours trying to get to Cody. When they finally arrived at his bedside Tuesday night, a team of specialists was trying to determine the cause of Cody's trauma.

"That helplessness while you're waiting to see whether your child is going to be able to even function, it's crazy," Alisa said.

The culprit? A condition known as Wolff-Parkinson White Syndrome (or WPW) which, simply put, is an extra electric current that interferes with the main circuitry of the heart function. WPW is a condition that often shows no symptoms so it generally goes unnoticed and undetected. In the majority of cases WPW can result in a racing heart rate, dizziness or chest palpitations, but, in very rare cases like Cody's, it can also result in a cardiac arrest.

By Thursday he was lifted from the coma and, although extremely scared and groggy, he managed to gesture a weak "thumbs up" when his grandfather announced that his beloved Mets had won their most recent game. "As soon as he opened his eyes I knew he was ok. I just knew," Alisa Herschaft recalled.

Herschaft credits the camp and hospital's quick response and treatment, because of which Cody suffered no brain damage "They totally saved his life," she said, "they did everything right."

On Tuesday, July 7, doctors performed a cardiac catheterization to examine the physiology of Fisher's heart and arteries, and found no abnormalities or significant weakness in heart function. The next day, Fisher received a catheter ablation—a procedure in which the abnormal electrical pathway is destroyed using radio-frequency energy through a flexible catheter—that should prevent a re-occurrence of the syndrome.

There is one other noteworthy part to Cody's story. While awaiting his first surgery he received a surprise phone call from legendary quarterback, Joe Montana, a call that put an enormous smile on Cody's face. But that wasn't all, the next day, Bucky Dent, a famous New York Yankee who had also undergone ablation surgery, phoned and left a message. "I was in shock. It was pretty awesome", Cody said, "he told me to be strong."

Fisher will be wearing an external portable defibrillator for the next six weeks, as a precautionary measure, but is expecting to be given a clean bill of health after his next check up. Fisher said he plans on applying to colleges in the fall, and hopes to work eventually in sports management.

He retuned home this past Friday, July 10th and has been surrounded by family and friends who were elated at Cody's recovery. When asked what it's like to be home having survived such a major health scare he said, "It's a little weird, but I'm happy to be home. I don't know how to describe it. It's an amazing feeling to know I came out of all this healthy."



The Tipping Point
Details

Hits: 4313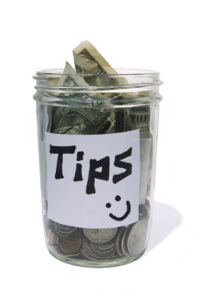 'Tis the season…to whip out your wallet and give tips. And while we all are feeling the effects of the recession, chances are those who are servicing you and your family are feeling it even more. So, this week remember to set aside a special envelope for all the people who make your life just a little bit easier.

Our tips on who, and how much, to tip:

Regular Saturday Night Sitter: A small gift, or gift card, plus an average evening's pay.

Au Pair or Nanny: A week's pay and a small gift.

Day Care: A gift or $25 per staffer.

Teachers: A gift ($20-$25 value) or a gift card of the same value.

Housekeeper: One week's pay plus a small gift.

Hairdresser: Unless your stylist is the owner give double your regular tip, be sure to get all the support staff as well (hair washer, blow out person, colorist).

Mail Carrier: The Postal Service rule is a non cash gift up to $20 is acceptable.

Manicure/Pedicure: Double your usual tip.

Newspaper Carrier: $10-$30 dollars or small gift.

Pet Walker/Sitter: Up to a week's pay or a gift.

Garbage Collectors: $20 per collector (tape a clearly marked envelope to the top of the trash can).

Child's Extra-curricular Teachers (music, art, sports, etc.) A small gift or $20 for instructor, $10 per extra staff if there are any helpers

Others who you want to acknowledge this time of year: Dry Cleaner, pharmacy delivery man, crossing guard, or anyone who helps you out on a regular basis: A token gift of a $5 gift card to Starbucks, Panera or Dunkin Donuts is a really nice way to show your appreciation.

Note: I eat breakfast at Paneras about three times a week. There is a cashier who knows what I like (a small coffee and a toasted, scooped out whole grain bagel with low fat cream cheese) and gets it ready for me as soon as she sees me walk through the door. They don't accept tips, so to show her that I really appreciate her extra effort I gave her a $15 gift card to  Annie Sez.

Did we forget anyone, or suggest too little or too much?  Add your comments on tipping below.

Betsy Cadel is an Edgemont resident, freelance writer, and morning fixture at Paneras Café on Central Ave.