Neighborhood Associations Meet to Review Village Business
Details

Hits: 3440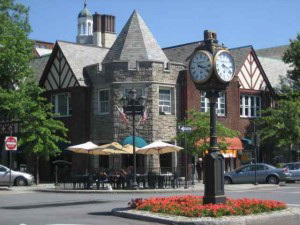 The Scarsdale Neighborhood Association Presidents (SNAP) met on the evening of December 7th at Village Hall and covered lots of ground.  The first order of business was a report from Lynne Clark on housing seniors in Scarsdale. A group called "Aging at Home in Scarsdale" has been formed and is sponsored by the Scarsdale and Edgemont Family Counseling Service and the Scarsdale Citizens for Senior Housing.  With start-up expenses funded by a grant from a generous local family, the group sent out a survey to households with seniors age 60 and over.  Responses were received from 30% of the recipients, or 576 households.  

Their responses indicated that many of the residents want to remain in their home, but require services to make this feasible.  Help is needed with household repairs; snow shoveling, vetted repair providers, transportation and social services.

Committees are being formed and volunteers are needed to help make this possible. Among the committees in the works are "Helping Hands" to create a list of vetted service providers: "Club 60" to organize cultural events, social activities and transportation if needed, "Marketing" to publicize the service and "Volunteers" to help with home repairs, driving, and to man phone calls.

Mayor Carolyn Stevens then gave a report on the Village budget and other Village business.  In an update on the budget, she relayed that revenues from several sources are lower than expected; including interest income and mortgage taxes. However revenues from sales tax, parking permits and building department fees are up.  

Construction on the Popham Road Bridge is due to begin in February and there will be a community-wide meeting in January to discuss how the project will be staged and to review related road closings.  The foundation is in on the new Public Safety Building though the project is slightly behind schedule and the Farmer's Market has moved inside to Christie Place and is doing well.

A discussion ensued on developments and traffic on Weaver Street.  Janet Bell commented that the concrete wall bordering the new Heathcote Manner project has been built very close to the edge of the road and may cause hazardous driving.  The placement of the wall has eliminated any room for a sidewalk. Melanie Spivack noted that Con Edison is now doing work on Weaver Street between Haverford and Stratton, causing the closure of one of the lanes during peak traffic times.  The opening of the new Homes on Hillandale in addition to the construction of Heathcote Manner is already snarling traffic on Weaver Street.  A new traffic study is being done to examine traffic from Quaker Ridge Road to the Heathcote Bypass and the Traffic Committee is exploring many creative solutions to improve the flow of traffic on Weaver Street.

In other business, SNAP President Linda Lieberman investigated the SNAP resolution to determine whether there was a rule to prevent Neighborhood Associations from endorsing selected candidates for the Citizen's Nominating Committee, and found that the resolution did not preclude this.  However she encouraged the group to take steps to get out the vote and increase participation rather than lobby for preferred candidates.

Diane Hirschberg reported that a group has been formed to make recommendations to improve the parking options at Scarsdale High School where there is apparently a shortage of about 100 spots.  Under consideration are two-hour parking signs on Sherbrooke Road, parking at the Korean church, and an extension of the gravel parking lot along Brewster Road.

In a discussion of the affordable housing settlement and a revaluation of properties in Scarsdale, Mayor Stevens reported that she had recently attended a meeting of Westchester Municipal Officers.  At that meeting, in discussing the settlement, newly elected County Executive RobAstorino stated that "he would not force anyone to build anything" and that as yet, no implementation plan has been presented. In addition, she learned that property tax revaluations have been done in Pelham, the City of Rye and Bronxville and Mamaroneck is looking into doing one. The County Board of Legislators favors it but it is an expensive undertaking.
Holiday Shopping In Scarsdale Village
Details

Hits: 4862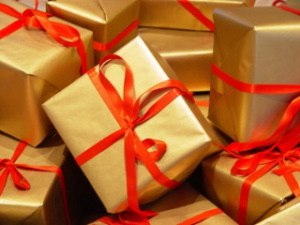 Good news! The Village will be bagging the parking meters on December 11th and 12th, and December 23rd through December 26th to accommodate holiday shoppers. You can park for up to two hours for free on those days and enjoy the Village. In addition, participating stores will stay open until 8 pm on December 9th and 10th and December 22nd and 23rd. And what can you get downtown? Here's a Scarsdale Village gift guide with suggestions for everyone in the family:
For Your Snazzy Dad: Rothmans's carries an abundance of dress shirts and sweaters for the dad who always tries to look his best. This season, get him a flannel button down shirt which you'll find in a variety of colors and plaids. Rothman's: 1 Boniface Circle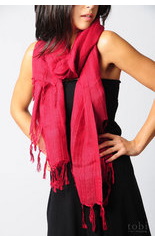 For Your Meticulous Mom: Great Stuff not only carries trendy upscale clothing, but they also have a variety of accessories that are sure to appeal to any fashionable mother.  Love Quotes scarves are a great way to look chic while keeping warm. They come in almost every color imaginable and anyone would want more then one!
Great Stuff: 27 Spencer Place

Or consider a piece of contemporary or estate jewelry from Gregory Gilin. He carries a dazzling array of pieces new and old that will delight the woman in your life.
Gregory Gilin: 35 Spencer Place
For Your Creative Teenage Daughter: Space NK is a teenage girls haven for makeup, skin care and hair care products.  If your daughter enjoys reinventing her look, or just playing dress up, you are sure to find it all here.  In terms of trends, light lips and bold eyes are in for this winter season. A pink lip-gloss and dark brown or charcoal eye pencil and shadow are perfect for holiday parties.
Space NK: 24 Harwood Court
For Your Curious Son: In this digital world, sometimes a good, classic book is a novelty. Jumping into the lives of fictional characters through reading can become a life-long passion. Stop by Reading, Writing and Wrapping and to buy an old-fashioned book.
Reading, Writing and Wrapping: 30 East Parkway
For Nieces, Nephews and Grandchildren: Luckily for us, there's an abundance of toys in the Village. Both Childs Play and Learning Express carry a unique variety of games and exciting toys for young children. While different from each other, both stores provide a wonderful selection of gifts to stimulate the imaginations of young children.
Learning Express: 21 Spencer Place
Go to their website for a coupon for 10% off your purchase: http://www.scarsdale.learningexpress-toys.com/
Scarsdale Childs Play: 6 Spencer Place
For Your Doting Grandparent: Your Grandma and Grandpa are always indulging you with unnecessary gifts, now it's your turn to give back. Visit La Dentelliere for the perfect homey accents for your grandparent's home: sure to please.
La Dentelliere: 20 East Parkway
For Everyone: When you finish your holiday shopping, celebrate with a Buche De Noels from La Renaissance Patisserie Francaise. The cake comes in Chocolate Royale, Chocolate Ganache or Mocha Supreme and you are encouraged to place your order by December 19th.
La Renaissance: 9 Harwood Court, 472-0702
Scarsdale Women's Club Holiday Gala
Details

Hits: 5258

On Saturday December 5, 2009, the Scarsdale Woman's Club held its annual gala Holiday Candlelight Celebration.  More than 150 people overcame the snow to attend. The Club was beautifully decorated in holiday tradition, seasonal music added to the ambiance and drinks and hors d'oeuvres increased the enjoyment of conversation with friends.  A catered buffet dinner was enjoyed, followed by scrumptious desserts made by Club members. The light snow made driving a little tricky but also added just the right seasonal touch to a lovely party.