Location for Proposed Dog Park is Not a Done Deal
Details

Written by

Joanne Wallenstein

Hits: 2608
Some Quaker Ridge residents are upset about the potential location of a dog park at Weinberg Nature Center. We have heard complaints about traffic, noise and fears that the presence of dogs would drive away the wildlife that currently inhabits the Nature Center.
It turns out that Weinberg is just one of several possible locations under consideration. We spoke to Scarsdale Mayor Dan Hochvert who explained that the Trustees have not selected a site for the park. They agreed to ask the Village Staff to request bids from two engineering firms on doing a feasibility study for various sites in Scarsdale that might be home to a dog park. How much would it cost? What would be involved? What are the environment impacts?
Hochvert explained that along with Weinberg Nature Center, the Village might consider placing the dog park at Drake Field, George Field Park or Crossway. Once the firm is selected, they will study all potential sites.
We also received the following letter from the Scarsdale Neighborhood Association Presidents (SNAP) to clarify their position on the creation of a dog park:
Dear Mayor Hochvert and Trustees:
We write to clarify the Scarsdale Neighborhood Association President's (SNAP) position with respect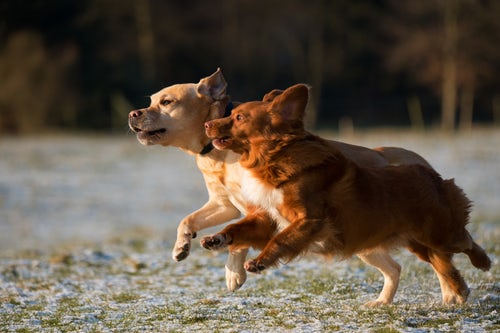 to the idea of a dog park in Scarsdale. The SNAP proposal for a dog park states that SNAP "requests the Village Board consider the establishment of a dog park in an appropriate Village location." Accordingly, while SNAP supports an examination of the creation and feasibility of a dog park in the Village, SNAP has not recommended or requested the construction of a dog park at any specific location. Consistent with our proposal, SNAP respectfully requests that the Trustees engage in a comprehensive analysis of the feasibility of the creation of a dog park within Scarsdale at ALL potential locations. We believe it is premature to have adopted a resolution naming a specific location; our position is and has been that all viable locations should be considered jointly.
Thank you,
Sarah Bell
The Scarsdale Neighborhood Association Presidents (SNAP)
So, clearly it's not a done deal yet. The Mayor invites all residents who want to express their opinion on the placement of a dog park to attend a meeting at Village Hall prior to the Village Board meeting on Tuesday November 13. Ruff!

We are running a survey on Scarsdale10583 to find out what you think about a dog park. If you're a Scarsdale resident, please complete this short survey by clicking here.
Residents Debate Dog Park at Weinberg Nature Center
Details

Written by

Laura Halligan

Hits: 3891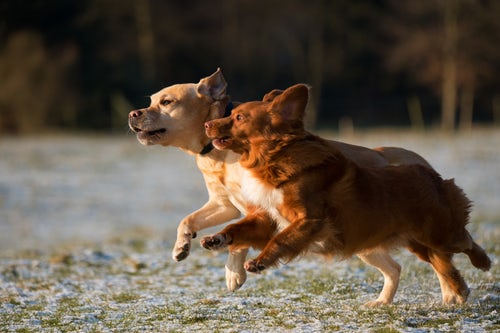 On Tuesday 9-25, the Scarsdale Board of Trustees put forth its plans to consider the feasibility of a dog park at Weinberg Nature Center, and were met by over a dozen residents who debated the drawbacks and merits of such a facility.
The board's action follows two independent reports, by the Scarsdale Neighborhood Association Presidents (SNAP) and Scarsdale Forum, that detail the community benefits of dog parks, and recommend further study into the possibility of siting a facility in Scarsdale, as well as related operational, legal, fiscal and environmental impacts.
First and, perhaps, the most difficult task is determining a location for the dog park. Generally speaking, one acre of relatively clear space is required, and other factors, such as proximity to homes, availability of parking and the ability to provide a water source must be considered. This limits local options considerably. The village has identified Weinberg Nature Center as the only site "potentially capable of meeting the minimum site requirements."

At Tuesday's meeting, the BOT approved a resolution authorizing the engagement of an outside consultant to develop plans and specifications for creation of a dog park that would inform further study. But before voting on the resolution, the trustees heard from members of the public who voiced concerns about the location and cost, and those (including yours truly) who endorsed the idea of a space that offered a sense of community among Scarsdale dog owners.

Andrew Sereysky (Walworth Avenue) began the discussion saying, "I come to you tonight to urge you to pass the resolution with regard to the dog park… this has been a long time coming… As you know, the SNAP organization is 100 percent behind it… On behalf of the hundreds and hundreds of dogs but, more importantly, dog owners in Scarsdale… I really urge you to pass this and move ahead, and get dogs in our park legally." To further illustrate his views, Sereysky quoted a member of the Seattle City Council, who said the following when considering dog parks in her community: 'This is not a dog issue, it's a people issue. It is about recognizing off-leash activity as a valid recreational activity. It's about… residents who pay taxes to support our parks system, who willingly pay for swimming pools, tennis courts and fields that they may not get to use but ask, in return, that they be allowed, in some places, in some parks and in some areas to be able to engage in their favorite recreational activity.'"

Bob Berg (Tisdale Road) followed and said, "The time has really come. We've been studying this at SNAP… it is really the first project that SNAP decided to do… this is something we're all behind… I have dogs that play with various dogs in the neighborhood, perhaps not in a kosher fashion, on the Crane-Berkeley field, which is a private field... The dogs have a terrific time running without a leash, and it's a wonderful social activity for residents. I've met so many people that I wouldn't normally come in contact with and it's a terrific community building experience. I think a dog park would be a wonderful amenity for the community, and I'm delighted it's finally getting on the agenda so it can be discussed openly by the public, and we get feedback from residents, both pro and con."
Mike Lilly (Brown Road) agreed, saying, "Just to follow up on what Andrew and Bob said… There's definitely a need for it. It's also very good for me and my wife. We often joke that, if it wasn't for my black lab, I wouldn't know anyone in the neighborhood…there's a lot of truth to that. There's a need for (a dog park) and, hopefully, this can get done."


Frederick Green (Mamaroneck Road) voiced opposition to a dog park at Weinberg by saying, "I'm a lifelong Scarsdale resident… my house is adjacent to the Weinberg Nature Center… I bought my house because of the park, the serenity, the quiet, the wildlife… I'm also a lifelong dog lover… I have managed to enjoy my dogs throughout my lifetime, and enjoy and love the Village of Scarsdale without a dog park... I don't have anything in particular against dog parks, but that is based on a presumption that they don't pose material harm to residents… First, I'm concerned about noise… There are deer, there are turkeys, there's fox, there's rabbits… and they're constantly wandering the neighborhood... That certainly can't exist with dogs barking." He went on, "I'm concerned about… the ability to enjoy my own property; and, I'm very concerned about the traffic. The traffic on Mamaroneck Road has changed markedly in the last years. There's the Hutchinson River Parkway… we have the Saxon Woods Golf Course, we have the swimming pool, we have the fields at Crossway… The notion that we can put this in the Weinberg Nature Center and completely change the complexion of that place, and change the traffic pattern, and change the ability of the neighborhood to enjoy their homes is completely inappropriate."
Immediately following Green's remarks, Mayor Dan Hochvert clarified that the nature center occupied just over seven and a half acres (7.6). Green had stated it was 30 acres, likely including the surrounding fields in his assumption.

Steven Bochner (Barker Lane) then commented, "Thank you, mayor, for pointing out it's only seven acres, so that a one acre dog park is more acutely taking over the wildlife refuge that Weinberg Nature Center is deeded to be." He continued, "The Weinbergs' trustees did point out that they wanted the legacy of the center to be for the recreation of the citizens of Scarsdale. Last I looked, dogs inhabit the town of Scarsdale, but they're not citizens… It's very sad if dogs are confined to the average half-acre home in Scarsdale to run around… but Scarsdale is a community of homes, not apartments, as city dwellers do find they need a dog playground… A simple Google tells you that everyone that has a dog park made certain that it was within a reasonable distance from peoples' homes. All of the examples in the resolution are places… that are in 'bumpkin' land, with farmland surrounding the dog park."

Sabine Bochner (Barker Lane) joined her husband in criticizing a dog park at Weinberg, saying, "I printed out an ultimate guide, from Westchester magazine, on dog parks, and then I went on Google and located each of them. Practically all of them are not near a residence…" She continued, "It seems that, also… the location has been decided… As someone with a degree in urban planning… it's clear to me that no considerations were made to choose the site, no traffic evaluation, no parking, no impact on the neighborhood, the nature center itself, on the wildlife… I think this is… people on a mission who want a dog park and we're doing this in a very unprofessional manner." Bochner continued, "I'd like to mention (the impact on) the value of our property… We bought this property facing a nature center and now when I have to put this property back in the market… people are going to say, 'Across the street, a dog park? Not happening. This traffic? People parking on your street when that parking lot is full… I don't see anywhere in these studies any consideration of the impact on residents in this area."

Hochvert then responded, "The purpose of the resolution is to determine the physical feasibility of that property, not a decision to choose that property… I want to make sure people understand that."

Tereza Mrijaj (Hutchinson Avenue) followed and voiced her objection to the Weinberg location. "We're really concerned about the noise and it's very dangerous there too… Cars drive really fast off the parkway and sometimes you have to wait there for a long time. It's a big concern for dogs and people who are walking… We're not opposed to having a dog park but we're opposed to having one in that area." She concluded, "We don't feel like it's an appropriate place for it… I value the fact that you appreciate the people who live in town and you take the time to listen… and it's very important that you listen to us… and I hope that you'll reconsider the location."

Julie Stonberg (Brookby Road) expressed support for a dog park, stating, "I was so excited that you may be thinking of a dog park… No one ever wants anything near their property. Sixteen years ago, I remember trying to get a community center and indoor pool… and no one wanted that near their property… and nobody wants lights at the high school if they live near the high school." She went on, "I think (a Scarsdale dog park) would be so nice… It's really social for the dogs and neighbors too… There are tons of people who would want a dog park."

Anu Ramachandran (Barker Lane) then spoke against the proposed site, saying, "My house is on the market now and we're not having a great time selling it… Whether my house sells or not, this is something that is going to sit there… and it's going to hurt everyone… Ward Acres (dog park) is literally five minutes away from this proposed location… I don't think that this is something we need to have right now… My kids play baseball; we could use a so much better baseball field before a dog park…. To take the nature center, which is an educational facility, and then flatten it down… oh, and we are penalized for taking trees down, but you take an educational green space and put in a dog park?" She continued, "(It's) $14 for a permit in New Rochelle… Pay the $14 and bring your dogs there… get out of town and meet people in White Plains and New Rochelle and Mamaroneck. You don't have to be within Scarsdale."

Stuart Katchis (Barker Lane) followed and said, "I've lived at Barker Lane now for over 20 years…. I would have thought that, if site selection had gotten this far along, there would have been a notice to the neighbors who are bordering this property. I want to reiterate what others have said about Mamaroneck Road… We have everything on that road – the Weinberg Nature Center, the pool, the school, the fields – it's a crowded place. The nature center parking lot is totally inadequate… It is what it is, but I don't think we need to add another thing." He went on, "One other little thought, because I've heard from the government often enough (about) cutting costs and taxes… should we share a fire department, should we share a police department, can we combine (services) with Eastchester, do we have to have our own? Couldn't we begin that process with a dog park? …There's no reason to spend money right now to build a whole new thing just so we can call it our own."

Jeff Watiker (Wynmor Road) stated, "As a member of the Weinberg Nature Center… my last time there, I saw four deer, two turkeys, a muskrat and various other wildlife. I'm very nervous that bringing dogs onto the property will undermine, significantly, the outdoor part of the nature center… The tranquility of that seven acres being given over to a dog park (is what) I'm nervous about." He went on, "As president of the East Heathcote Neighborhood Association… I was party to the SNAP discussions… The resolution that SNAP adopted was carefully crafted not to recommend a particular site. The reason for that was there was a lot of internal disagreement within SNAP, particularly about whether the Weinberg Nature Center was appropriate… I will say (however) that l think that the idea of a dog park is a good one."

Barbara Carlton (Nelson Road) said, "I've been a resident over 15 years now… we have used the other dog parks… but I'd really like to stay in the neighborhood… I'd rather talk to Scarsdale residents… to get to know the community. "

David Cohen (Crane Road) spoke in favor of the resolution by saying, "Maybe we will figure out there's a better place, but we think that studying (the Weinberg location) is worthwhile… It would benefit the community and Scarsdale residents to have the opportunity (to access a dog park)… We should study this and see if it's responsible."

Michelle Kaplan (Crane Road) closed the discussion by expressing enthusiasm for the plan. "I support having a dog park in the area. Currently, I don't think dogs are allowed in any park in Scarsdale and one of my favorite activities… in New York City was to go to a dog park in the community, bring the kids and the dog, and let them run off and have fun. I would be grateful if you would do research on an area acceptable for everyone."
Laura Halligan is a local writer, editor and marketing consultant. She is principal of Pinch Hit Prose and provides communications services to entrepreneurs, small businesses and nonprofits.
Understanding Scarsdale's Non-Partisan System
Details

Written by

Joanne Wallenstein

Hits: 1705


Confused about Scarsdale's unique form of government? Why do we elect a nominating committee and what does it mean to be non-partisan? Here are questions and answers to shed some light on Scarsdale's system of governance:

How can I participate in the village nonpartisan election system?

Scarsdale volunteers have many ways to participate meaningfully in civic life through village appointed boards and councils, non-profits and other volunteer organizations. One of the most impactful of these is Scarsdale's nonpartisan election system, which provides a unique vehicle for civic involvement of voters through membership on the Citizens Nominating Committee (CNC).

What is the CNC?

The CNC is a group of residents democratically elected by the voters of their neighborhoods in village-wide elections that are held the second week of November each year. Members of the CNC research, deliberate and, through a process of extensive, thoughtful due diligence, select a slate of nominees for open positions in the offices of Mayor, Village Trustee and Village Justice. Once the CNC has chosen its slate of candidates, they are placed on the ballot in a village-wide election held the third week of March. The 2019 village election will be held on Tuesday, March 19, 2019 to select a new Mayor and three Trustees.

What is the time commitment of CNC members?

The 30 members of the CNC serve staggered three-year terms and meet over a period of 5-6 evenings in November, December and January. Each of the three staggered classes of the CNC have 10 members, two of whom represent each of the village's elementary school districts (Edgewood, Fox Meadow, Greenacres, Heathcote and Quaker Ridge). The members of the third year, graduating class of the CNC serve one year on the Procedure Committee.

How do I become a member of the CNC? Only two simple forms are required to run for a place on the CNC, consisting of a brief biography and a 10-signature petition signed by neighbors. The forms are posted on the PC's website here. The 2018 CNC election, in which voters choose their CNC representatives, will be held on Tuesday, November 13 at Village Hall from 7-10 am and 2-9 pm. If necessary, run-off elections are held one week later.

When can I begin work on the CNC?

The CNC begins its work in late fall with a public session for part of its first meeting followed by closed meetings for the rest of its schedule. Meetings are held only on weekday evenings. The CNC's confidential executive sessions are designed to encourage members of the public to run for village office without the pressures inherent in typical partisan politics. The CNC's first, organization meeting will be held on November 26, 2018. Subsequent business meetings are scheduled for: December 12, 2018; December 19, 2018; January 9, 2019; January 16, 2019; and on January 23, 2019 only if needed.

Who may run for elected public office in Scarsdale?

The CNC identifies potential candidates for open positions in the offices of Mayor and Trustees (and Village Justice when there is an open position). Village residents may also volunteer for the CNC's consideration. Under New York State Law, contested elections are allowed and candidates outside the village nonpartisan election system may also run for village office by obtaining the prescribed number of signatures on a nominating petition.

Why does Scarsdale have a nonpartisan election system?

The system began in 1911 as a way to create a more civil process that would avoid the pitfalls of partisan politics, campaign financing and electioneering promises. The administration of the nonpartisan election system is publicly funded through contributions by residents to cover the expenses of running the CNC elections.

What is the Procedure Committee?

The Procedure Committee administers the village nonpartisan election system guided by the Non-Partisan Resolution, a living document that has been revised 40 times since the system was formalized in 1930. The PC is tasked with recruiting candidates to run for the CNC and proposing amendments to the Resolution as needed.

The League of Women Voters of Scarsdale comments on the village (and school) nonpartisan systems here.
Firefighter Sworn-in and Others Honored at SFD Ceremony
Details

Written by

Joanne Wallenstein

Hits: 2268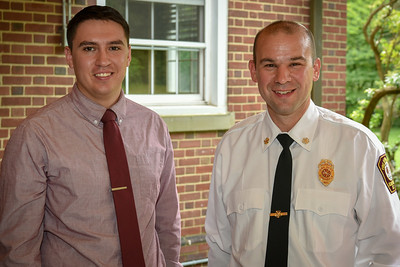 Nicholas Konicoff and Fire Chief SeymourOne new firefighter was sworn in and nine career firefighters and one volunteer firefighter were honored at a ceremony on Wednesday September 19 at the Crossway Fire Station.
Nicholas Konicoff was sworn in as the department's newest firefighter. He begins the Westchester Career Fire Chiefs Academy on Monday September 24 and graduates on Friday January 25th, 2019.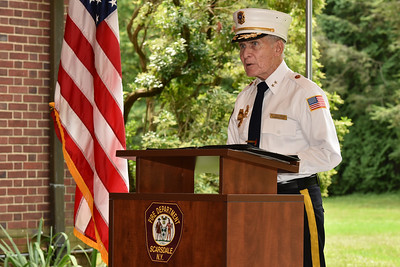 Fire Commissioner Matt Callaghan
The department awarded the unit citation commendation to nine members who operated at a motor vehicle accident back in June, which included seven patients, all of whom were transported to area hospitals.
Honorees are Captain Christoper DiMichelle and Firefighters Stephen Collins, Max Von Dietsch, Justin Matthew, David Yolinsky, Rory Tully, John Nannariello, Matthew DeTone and Michael Johnston.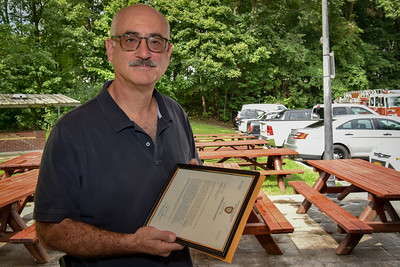 Photographer and Volunteer Firefighter Jon Thaler
Jon Thaler, who provided these photos, was given the Command Recognition Commendation for the great photography that he has done for the department over the years.
Remarks were made by Fire Chief Jim Seymour, Fire Commissioner Matt Callaghan and Village Manager Steve Pappalardo.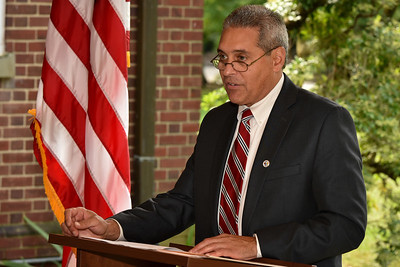 Village Manager Steve Pappalardo

Photos by Jon Thaler. See more photos here:
White Plains Hospital 125th Anniversary Gala on September 29 - You're Invited
Details

Written by

Joanne Wallenstein

Hits: 2520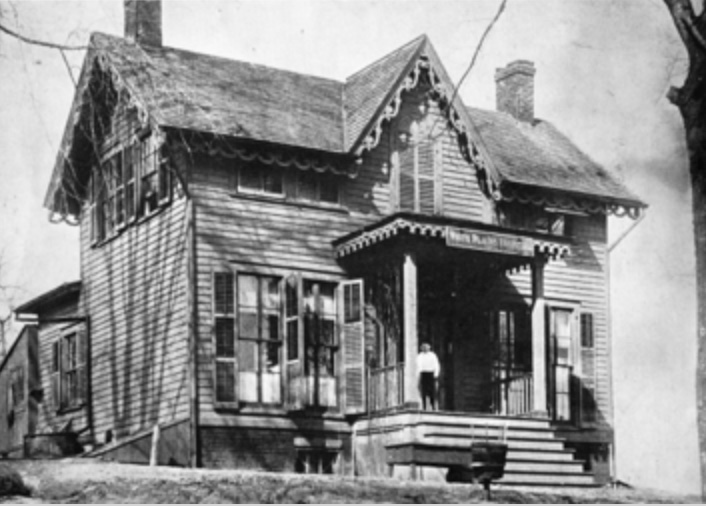 White Plains Hospital will hold their 125th Anniversary Gala on September 29th at 6:00pm at Sleepy Hollow Country Club. The gala will cap off the Hospital's 125th year with a lavish and beautiful celebration, honoring their 125-year legacy of community leadership and exceptional care. For sponsorship and registration information please contact the Foundation office at (914) 681-1040 or events@wphospital.org, or click here.
In 1893, a dedicated group of 22 women and 3 men came together to establish a voluntary, not-for-profit hospital for their community. Since that time, White Plains Hospital's mission has been to serve the needs of patients and their families in Westchester County, New York. The city of White Plains has grown and thrived for those who live and work in the area, and White Plains Hospital has continued to evolve to meet the needs of the community.
In recent years, the Hospital has undergone massive renovations including an expansion of the Center for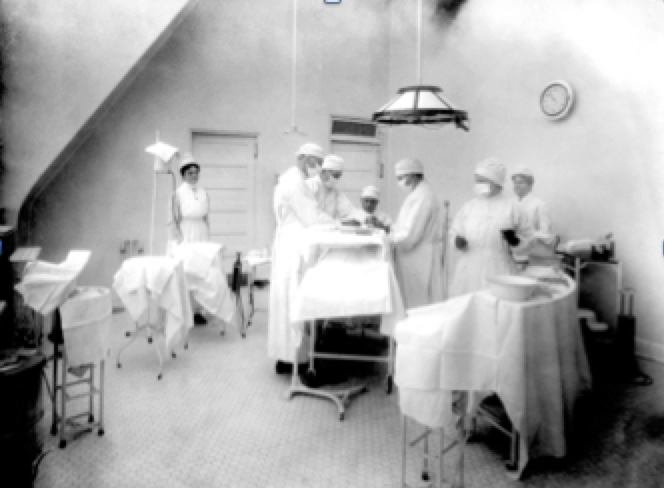 Cancer Care, the creation of a simulation lab to train doctors and nurses, and the construction of new state of the art operating suites and new Labor and Delivery rooms, just to name a few. There are plans in motion to renovate every nursing unit, reimagine pediatrics with a new child-friendly space separate from the adult facilities, and build an Ambulatory Care Pavilion for outpatient services.
White Plains Hospital's 125th Anniversary Gala will celebrate the past, present and future of the Hospital at Sleepy Hollow Country Club on September 29th, 2018 starting at 6pm. The community is invited to join the celebration. Learn more here.