SHS Teacher Maggie Favretti to be Honored by Sousa Mendes Foundation
Details

Written by

Joanne Wallenstein

Hits: 1856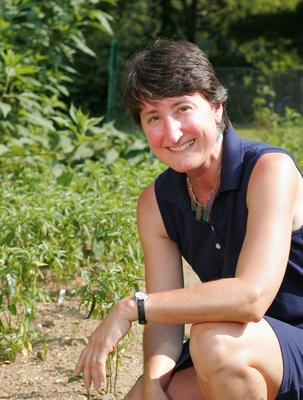 Scarsdale High School teacher Maggie Favretti, founder and advisor of the international group "Students for Refugees," will be honored by the Sousa Mendes Foundation, an organization named for Aristides de Sousa Mendes, a rescuer of thousands of Holocaust refugees. The event — which will be a luncheon titled "A Toast to Freedom!" — will be held at the Museum of Jewish Heritage, 36 Battery Place, New York, NY, on Sunday, October 29, 2017, from noon until 4 p.m.
Maggie Favretti is a believer in learning by doing, and has created a number of empowering courses, including Food Policy and Justice, and City 2.0. In 2016, she and a colleague in Germany designed an exchange with the purpose of studying the refugee crisis with a small group of students. The students created Students for Refugees, which now has 20+ chapters in Westchester and around the world, and which supports students in their efforts to help refugees, advocates for refugee youth, and directly assists in resettlement.
Other honorees at the event will be Congressman Jerrold Nadler (D-NY) and psychologist and author Dr. Eva Fogelman. Congressman Nadler is a tireless advocate for contemporary refugees, and Dr. Fogelman is an authority on Holocaust history and the rescuer personality. She is the author of Conscience & Courage: Rescuers of Jews During the Holocaust.
The Sousa Mendes Foundation, founded in 2010, is dedicated to perpetuating the memory of Aristides de Sousa Mendes as an example of compassion and moral courage. He rescued the lives of thousands of refugees in 1940 in Bordeaux, France, where he was stationed as the Consul General of Portugal. The Foundation is active worldwide, and its activities have been profiled in The New York Times, The Washington Post, The Chicago Tribune, Haaretz, The Forward, The Independent, and on National Public Radio. www.sousamendesfoundation.org
For tickets and more information, please click here:
Add a comment
SHS Swimmers Raise Funds For "Swim Across America"
Details

Written by

Jane Glaser

Hits: 1114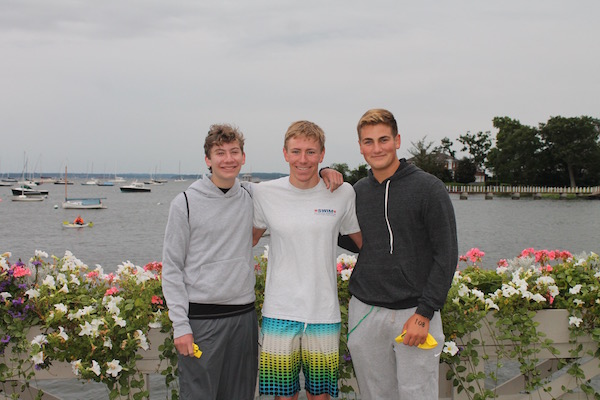 On July 29th, a group of Scarsdale High School swim team swimmers participated in the Swim Across America, in the Long Island Sound, to raise funds to fight cancer. The 3 Scarsdale swimmers were part of a group of 9 swimmers who raised $6356 for the organization, surpassing their original goal of $5000. Unfortunately the coast guard canceled the open water swim due to dangerous conditions, but the boys were happy to raise awareness and funds. They participated as "Team Wolverines," led by team captain Ryan Lee who will also be one of the swim team captains this coming year on the Scarsdale High School Varsity Swim Team. Ryan brought the team together, combining swimmers from his club team, the Westchester Aquatic Club Wolverines; his summer team, the Wykagyl Country Club; and his school team, Scarsdale High School.
Add a comment
Low-Income College Students to Receive Free Dorm Room Supplies from Grad Bag
Details

Written by

Joanne Wallenstein

Hits: 2063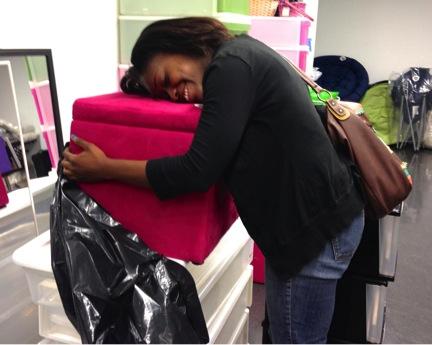 Although Dean Trusty received a good financial aid package to SUNY Farmingdale; he still has many economic challenges to overcome. Fortunately, Dean, a first-generation college student from The Bronx and son of a single mother, will not have to worry about outfitting his dorm room. Thanks to Grad Bag, an organization that collects and redistributes new and lightly-used dorm room essentials, Dean will receive full bedding including a comforter, set of sheets and pillows as well as a rug, hangers, shower caddy and a table lamp all at no cost.
To distribute the goods it collects, Grad Bag works with Yonkers Partners in Education (YPIE), a non-profit organization that helps low-income Yonkers Public School students prepare for college. Grad Bag also works with Let's Get Ready (LGR), a 501 (c) (3) non-profit organization that provides low-income high school students from Philadelphia, PA to Lewiston, ME with free SAT preparation, admissions counseling and other support services needed to gain admission to and graduate from college.
Joseph Martinez of Yonkers, who is attending a summer program at Cornell before beginning his freshman year, was an early recipient of Grad Bag's giveaway this year. "Grad Bag helped me immensely to offset some of the cost when it comes to college, " said Joseph. "My parents are also very grateful, and I hope to one day be able to pay it forward."
On Friday, July 21st, over 100 incoming college freshmen, who are participating in YPIE's transition workshop at Sarah Lawrence College, will go to Grad Bag's one-day pop up "store" filled with dorm room items – all without price tags. In addition, more than 350 students in New York City, Connecticut, Boston and Maine will also receive free dorm room items at other events. Last year, Grad Bag gave away over 400 comforters, 500 decorative and bed pillows, 150 rugs, 300 bunches of hangers, 400 blankets 500 twin XL sheet sets, 150 desk and standing lamps.
According to the National Retail Federation's 2016 Back to College Study, students spend an average of $114.21 outfitting their dorm room.
Grad Bag was founded in 2012 by two Westchester County moms, Liz Gruber and Tara Tyberg, who realized there was so many dorm room items that graduating seniors no longer needed, but were still in great condition. Instead of having the sets of XL sheets and twin comforters thrown away or gathering dust in attics, Grad Bag addresses two social issues: insuring that low-income students won't have to stress about equipping their dorm rooms while recycling objects that would otherwise not be used.
Add a comment
Take This Survey: What Would You Like to See in Scarsdale Village?
Details

Written by

Joanne Wallenstein

Hits: 2290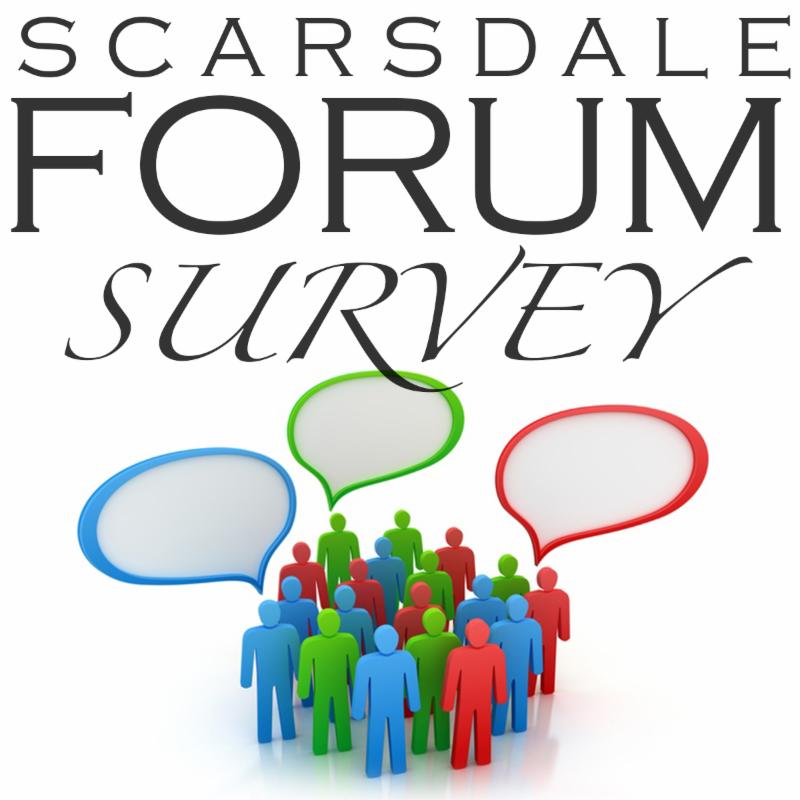 The Downtown Revitalization Committee of Scarsdale Forum has released a survey to solicit input from residents of both Scarsdale and the surrounding area. Anyone who visits Scarsdale is welcome to complete the survey. The results will be analyzed and shared widely with the public.
The Downtown Revitalization Committee was established last year and is comprised of 40 Forum Members and open to all Forum members who wish to join. The Committee has been actively meeting and engaging with local community groups and stakeholders relating to this important Village issue.
According to Susan Douglass, Chair of the Committee, "In order to understand the factors driving the downturn and future upturn in activity in Scarsdale Village, we are soliciting the opinion of consumers who shop in downtown Scarsdale Village." In the last two years, over 15 shops and restaurants have closed in downtown Scarsdale and while the subject of retail health has been a frequent topic of local, regional, and national media outlets, the Forum's survey seeks the input of those closest to Scarsdale.
The survey was designed after months of discussion with and input from the Downtown Revitalization Committee members. The survey seeks to solicit important information from local and nearby residents about their vision for the future of their "Village Center". Douglass added, "The survey asks questions about what brings consumers to Scarsdale, and what additional services they might want. We encourage local and nearby residents to take ownership in revitalizing the downtown by making their wishes known through this survey."
The survey may be accessed here: http://conta.cc/2uus70C
The survey will close September 5th 2017.
For questions about the survey please contact Scarsdale Forum Downtown Revitalization Committee Chair Susan Douglass susanudouglass@gmail.com or the Forum at info@scarsdaleforum.com.
Join Scarsdale Forum's Downtown Revitalization Committee here: www.scarsdaleforum.com/join
Add a comment
Charlotte Byers And Claudia Uribe Win The Barbra Williams Cup
Details

Written by

Kathy Cutlip

Hits: 1386
Charlotte Byers and Claudia Uribe of the Scarsdale Golf Club B team represented the team in the B-C Fight of the MITL end of season Barbara Williams Cup and won the tournament. Congratulations to Charlotte and Claudia and to the team.
Add a comment