January Real Estate
Details

Category: Real Estate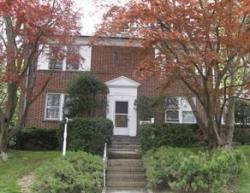 In the first weeks of the New Year a few homes sold while many beautiful houses remain on the market. Here's a look at recent sales and a selection of homes that are available: 6 Stratton Road: Gracious brick colonial in prime location. Beautiful wood floors, newly painted. High ceilings. Walk to shops, house of worship, schools. Quiet street.
List Price $849,000
Sale Price: $832,500
Estimated Taxes: $20,471
88 Greenacres Avenue: Situated in the Greenacres section of Scarsdale, this mid century contemporary has lots of light and a first floor master bedroom with full bath. Skylights and large windows bring the outside in. A second bedroom on this level was expanded to accommodate the artist in residence. Like living in Vermont with gorgeous treetop views and wrap around deck. The interior has been freshly painted and hardwood floors refinished.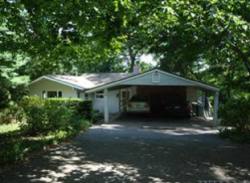 List Price: List Price: $839,000
Sale Price: $812,500
Estimated Taxes: $20,141
956 Post Road: Sunny classic Dutch Colonial with 5 bedrooms and 2 full baths. Nicely maintained home with generously proportioned rooms. Amenities include refinished hardwood floors, classic picture moldings and dramatic flagstone. Formal dining room, updated eat-in-kitchen, gracious living room with fireplace, sunny library/family room with built-ins and triple exposures. Private rear yard.
List Price: $623,315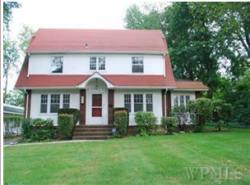 Sale Price: $588,900
Estimated Taxes: $14,189
On the Market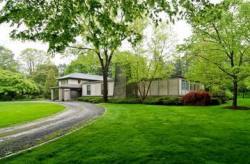 44 Park Road: Unique contemporary on two private acres with terraces and heated pool. Wonderful kitchen has convection oven, center island, and polished limestone counters. Office with its own hidden terrace. Walls of glass for wonderful natural light. 5 bedrooms, 6.1 baths, family room, library. pocket doors, slate floors, window seats. Two two-car garages. An exceptional home for relaxing, entertaining and showcasing your art.
List Price: $3,395,000
Real Estate Taxes: $55,644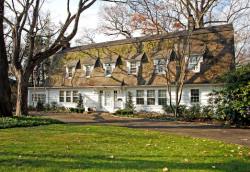 13 Cooper Road: Unique charming Colonial situated on beautiful 1.53 acres located in the Murray Hill Estate area with four fireplaces and large bright rooms. Step in to an inviting gracious entrance foyer with grand staircase to living quarters. Spacious rooms throughout with exquisite moldings and high ceilings. One and a half story 2+ car garage with potential for guest quarters or cabana. Basement under garage was once a horse stable. New dishwasher, washer/dryer, microwave and disposal.
List Price: $2,495,000
Real Estate Taxes: $38,800
72 Haverford: Spectacular renovated 1925 colonial on private level property with pool and gorgeous planted gardens in front and rear. built-in BBQ and outdoor fridge. Fabulous music room leading to living room with fireplace, family/media room with projector and screen with3 TV's and custom built-ins by Christians of London, Powder Room, study, formal dining room, updated kitchen with large breakfast area and French doors leading to back yard, laundry room. State of the art music system inside and out by pool. Spectacular wine cellar and gym.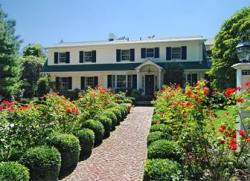 List Price: $2,449,000
Real Estate Taxes: $43,767
It's A Wrap
Details

Category: Real Estate
This week Scarsdale10583 is featuring a renovation of a local house by Scarsdale architects Deborah Goldreyer and Bart Hamlin. See how they converted an ugly duckling into a beautiful home and learn more about this innovative design team below.
If we are in the film industry, it means we're finished shooting. If we are in the food industry, it means we're serving Mexican. Since we're in the home design industry, it means we are enlarging an existing house by taking all the new elements requested by the home owner and wrapping them around the existing house. This particular project, a residence in Scarsdale, NY started with a 1920's house which had a good core but lacked the exterior charm of many old houses. So we wrapped it - like wrapping a dignified lady of approximately the same age with an elegant silk shawl.
We did not know, at first, that we were going to do a "wrap". When first approached by the Scarsdale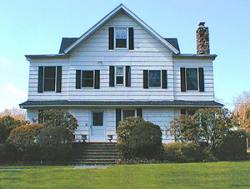 homeowners, we were told they had already been involved with an architect but not satisfied with the results. Some architects might have been tempted to say to themselves "that's a wrap" and try to get out of the situation as fast as possible. Instead, my very talented design partner, Deborah Goldreyer, went to work. Every project is its own puzzle. From the very beginning, we knew this particular was going to be complicated.
The wrap emerged slowly. Our schematic design phase usually includes lots of different ways to look at the project. We juggle the project pieces, trying all kinds of combinations. Some we throw out quickly and others are kept as strong possibilities. Every project is unique and this one had some real challenges.
The existing first floor of the house had a beautifully detailed entry hall, lovely living room and delightful dining room. The flow of the original, center hall home worked well but the later additions did not work well at all. A small study with an awkwardly located powder room was too small for anything but a single desk and one small couch. The kitchen was stylistically challenged. The laundry/pantry addition completely blocked the view of the rear yard from the kitchen/breakfast area. A tiny family room off the kitchen was inadequately for large gatherings and accessible only through the kitchen.
The homeowners wanted to update their house with a new, more formal entertainment room, an attached two car garage, laundry room, mudroom, front porch and rear deck. On the second floor, they wanted a new bedroom suite so each daughter could have their own bathroom and dressing areas. On the rest of the property, they wanted a new pool and eventually convert their detached garage into a cabana.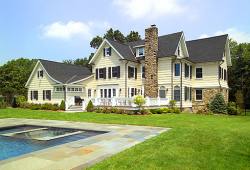 Site restrictions complicated the puzzle. The very large front yard had a utility easement crossing only 18 feet in front of the house thus eliminating the front for any major expansion. Since this was a corner lot, the side yard faced a street and therefore had a large setback requirement, leaving only 11 feet of building area in that direction. Also, the only viable location for the pool was at their current driveway, which would require relocating the driveway and building a new garage.
Existing house conditions kept the puzzle interesting, too. The very narrow rooms at the first and second floor to the left of the main gable were too small. Also, a previous, two story addition off the kitchen was so badly constructed that we had no choice but to tear it down. Luckily, the core of the house had good bones. We looked to the core, and the client requirements, to try and create the ideal solution.
Program logic called for the new mudroom/laundry/garage areas to be near the kitchen. The new deck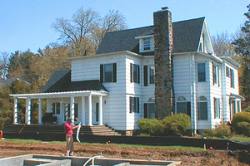 should be off the kitchen/breakfast area and overlooking the rear yard and pool. The new porch should be in front overlooking the large front yard and creating a more dignified entry. The family room needs to be off the entry hall because they wanted their friends to come into the room without going through the rest of the house. As we started laying this out, the project slowly sorted itself out into its current layout.
We worked on the facades at the same time as the plans. We always want our projects to function really well with great flow and spatial relationships. We also want our houses to look great. The existing, large front gable and the large roof soffits suggested a strong 3-dimensional character. Unfortunately, several additions over the years failed to pick up on this character. Since the program elements required almost doubling the footprint of the house, that gave us the chance to give the house a stylistic make-over.
We started with the existing front gable and made that the focus of the front façade. A new, large porch stair was installed centered on the gable and this reinforced the formal entry of the house. The need to relocate the driveway worked well since all the traffic would be re-directed to the front thus eliminating the previous confusion regarding how to find the front door. The driveway then continued around to the back of the house where the everyday functions were grouped together. This arrangement appropriately separated the formal, front entry from the functional back door as well as away from the pool and deck. With the kids reaching driving age, we located additional outside parking at the new back door. Extending the front porch to this back entry created the warp-around porch and helped continue the "old house" aesthetic.
The "wrap" layout was taking shape. We continued using the new project components to further define a consistent aesthetic and massing. We looked to the roofs and base to give a strong overall organization to the outside appearance. Stone dug from within the property was used to create a consistent masonry base around the entire house and for the main entry stair and side walls. Along the porch, the stone rose up as piers to hold up the multiple columns. The stone continued as the base of the garage and deck. At the family room, the stone rose to the height of the entire first floor thus giving the entertainment room, with bedroom above, a strong presence from the side street. Then the stone dropped down again and was replaced with windows and wood detailing to create the bright, airy effect of the sunroom portion of the entertainment room.
All the new roofs took their cues from the original roofs: New roofs were all pitched; In addition to the roofs, the massing of the new components was studied carefully. The front gable gave the house a formal focus. The mass was then broken down by adding the one story porch and sunroom. This allowed the larger reading while also offering a smaller, personal scale. In the back, the massing was designed to feel like successive additions which reduced in size from the main house roof to the bedroom roof gables to the garage roof to the horizontal laundry windows and finally to the deck.
Altogether, the design created a unified aesthetic for the entire house inspired by the best design elements of the original structure. Major credit goes to the homeowners for their serious interest in good design and their extreme patience. They actually lived in the house during construction.
At one point early on, the entire perimeter was excavated like a moat. As with all good castles, every moat gets a drawbridge. Every day, the drawbridge was raised and lowered to accommodate to comings and goings of the homeowners while not disturbing the work of the masons and carpenters. Work and home life co-existed while the house received its extreme make-over.
Eventually, the drawbridge disappeared, the construction came to an end, the plantings were in and the homeowners actually could relax and enjoy their newly expanded home.
And that, as we architects say, is a wrap.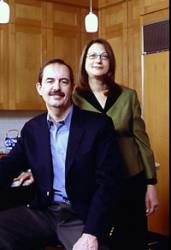 Architects Deborah Goldreyer and Bart Hamlin met at Columbia University Graduate School of Architecture and have been designing together ever since. They moved to Scarsdale in 1990 and have raised two children here. Their current partnership began in 1991 after numerous Scarsdale neighbors asked for help with home renovations. Deborah and Bart pride themselves on providing high quality design and professional services and they have kept very busy for the past twenty years working in Scarsdale and surrounding towns in NY and CT. They design new homes, renovations, additions and interiors. They provide a full range of services from feasibility studies through construction phase administration. They delight in contextual design – working the new house or addition until it feels perfectly at home with the neighborhood or the existing old house – while providing all the luxuries of our current life style.
Aside from their architectural business, Bart and Deborah are involved in other community activities. Both are involved with the New Choral Society, him as a baritone and her as a volunteer. In addition, Bart is currently Chair of the Conservation Advisory Council, a Director of the Scarsdale Community Center, and President of Tri-County Basketball League.
Their favorite testimonial is from a client on Brewster Road who said, "You treat my home as if it is your own!"
Visit their website to see more of the team's work.
Committee to Consider Fate of Duck Pond Home
Details

Category: Real Estate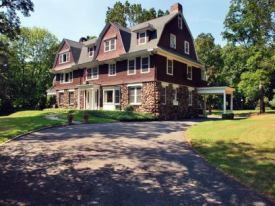 One of Scarsdale's original homes may be demolished. Architect Paul Benowitz, of Benowitz Shah Architects in Rye has filed a petition to raze the house at One Duck Pond Road on behalf of unnamed clients. The Committee for Historic Preservation was to consider the application on December 21, but the meeting has now been moved to January 18, 2011, due to the lack of a quorum on the original date.
Though the Village is now considering a new historical preservation law , under current code the Committee will consider the following criteria to determine whether or not the home can be demolished:
In considering whether the building in question appears to be of substantial historic importance, the Committee shall consider if it:
Is a building that is at least 100 years of age;

Is a building of historic significance;

Is a building which was the location of an event of historic significance;

Is a building related to an historically important individual;

Is the work of an architect or engineer of significance;

Is a significant example of an important building style or period; or

Has been listed on the National or State Register of Historic Places.
Since the home was built in 1902, it is over 100 years old, but the committee will need to review the home in light of the additional criteria.
Almost two years ago, the house was originally listed for $8,000,000. Though it is not currently listed, the asking price had dropped to $5.300,000 before it was taken off the market. The real estate listing read as follows:
Set on nearly four acres of level land in the heart of the Heathcote Association Estate area, overlooking a private duck pond, this 1902 stone and shingle American Revival Colonial evokes a sense of timeless beauty, solidity and permanence. The residence boasts fifteen rooms on three levels: seven bedrooms, five full baths, two half baths and four fireplaces. There is an attached two-car garage plus a freestanding cottage with a three-room apartment, three-car garage, and workshop. The home is 8,000 square feet and sits on 3.73 acres. Asking price: $8,000,000
The assessed value of the home was discussed in a recent report on tax revaluation written by the Scarsdale Forum. In their report they note that the homes assessed value in 2010 was only $42,900 with property taxes of only $52,014. Of course, in the event of a revaluation, or a demolition, the property is sure to be reassessed.
The history of the house is interesting, if not significant. The stone and shingle home is located next to a pond at the intersection of Sherbrooke and Duck Pond Roads. Apparently the pond is man made and pre-dates the home, which was built in 1902. Notes from the Scarsdale Historical Society provide some information about the pond. During the summer of 1876, a Scarsdale farmer named Barney Hannefield, living in the old Dutch Underhill farmhouse on the Post Road reported the following:
"Now I'd like to tell you about farmers. There are still plenty of us who work our own land. Our hours are long; vacations are almost unheard of, and certainly not now in the summer. Although we enjoy a general comfort, none of us could be called rich. Hay is our most important crop. We feed it to our horses, oxen and mules. We nourish our dairy and beef cattle with hay, and our givers of wool, our sheep, are also fed hay. I have to tell you that we've had a terrible problem with our sheep in the last five years due to packs of wild dogs that are decimating our flocks. I had a real problem with my cattle drowning in the swamp up back of the house that is fed by deep springs, but we dug a small pond and that problem got solved."
The home was originally known as the Lawrence Churchill house. On October 19, 1915 the New York Times reported that, "Angell and Company have sold the Lawrence Churchill house in the Heathcote Association at Scarsdale to John E Muhlfeld. The property consists of a modern dwelling and two acres of land."
John E. Muhlfeld was an inventor and executive of several major railroad companies. He served as the General Supervisor of motor power of the Baltimore and Ohio Railroads and as the Vice President and General Manager of the Kansas City Southern Railroad. He died in 1941 and his obituary was published in the June 27, 1941 edition of the Scarsdale Inquirer.
The home was later named "Oakmere" and its original address was Six Sherbrooke Road, rather than One Duck Pond Road, which is its address today.
We will keep our eye on the proceedings of the Committee on Historic Preservation and the fate of 1 Duck Pond Road and let you know what transpires.
In other Real Estate news, here are two recent closings: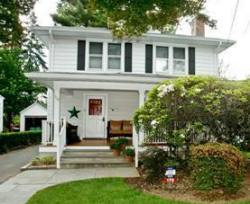 170 Lyons Road: Front porch graces this colonial in the heart of Edgewood. Step inside to find a terrific layout with traditional moldings and details. A graceful entry with French doors leads to a formal living room with wood burning fireplace. Large eat-in-kitchen adjacent to a fabulous family room. A formal dining room and powder room complete the first floor.
List Price: $839,000
Sale Price: $815,000
Real Estate Taxes: $14,486
171 Nelson Road: Adorable and affordable colonial in Scarsdale. This sun-filled three-bedroom home is bright and cheerful with new windows, hardwood floors throughout and a fireplace. You'll find a big eat in kitchen with granite counter tops. The cute yard has a play set and room to roam. Great location -situated on a quiet side street with an easy walk to park, school, bus, Scarsdale Village and train.
List Price: $575,000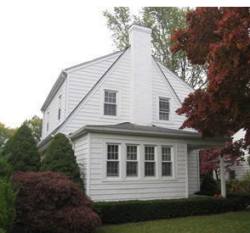 Sale Price: $590,000
Real Estate Taxes: $13,059
Scarsdale Home Sales Up in 2010
Details

Category: Real Estate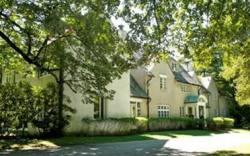 Good news for Scarsdale and Edgemont homeowners. The market for real estate in our area is on the rebound, where 264 single family homes sold in 2010 vs. 206 in 2009, a 22 percent increase. There was a flurry of activity at the end of the year. Take a look at these late December closings and the annual stats for Scarsdale and Edgemont real estate below: 4 Richbell Road: Nestled on a beautifully landscaped acre in the heart of Murray Hill, boasting a gorgeous pool, this sophisticated home provides a classically designed, elegant setting for gracious entertaining both indoors and out. High ceilings, exquisite moldings and grand fireplaces set a refined tone throughout the nearly 6,000 square feet of living space. Among the many highlights are an updated kitchen, enormous family room and spacious master suite with a sauna.
List Price: $3,100,000
Sale Price: $2,900,000
Real Estate Taxes: $55,626
: Elegant home; custom built by the original owners on a quiet and lush one-acre property in the estate area of Scarsdale. Quality finishes and magnificent details throughout. Paneled library, sunlit family room and oversized kitchen with gathering space for family and friends. 4 zone A/C, central vacuum, heated garage and abundant storage. 47 Colby Lane
List Price: $2,645,000
Sale Price: $2,786,000
Real Estate Taxes: $66,300
33 Wynmor Road: Newly constructed, bright, stunning home near the Heathcote Elementary School and Five Corners. Beautiful moldings and elegant trim. Chef's kitchen with double ovens, sinks and Bosch dishwashers, Viking stove and 48 inch Sub Zero refrigerator. Generous size bedrooms all with their own baths. 1500 sq foot finished basement.
List Price: $1,995,000
Sale Price: $1,950,000
Real Estate Taxes: n/a

21 Morris Lane: Fabulous private location for this exciting sophisticated home. Great pillared porch across front. Lots of glass in every room looking out to exquisite property. Two fireplaces and spacious rooms.
List Price: $1,995,000
Sale Price: $1,800,000
Real Estate Taxes: $44,200
36 Taunton Road: Elegant 1939 Center Hall Colonial in Crane-Berkley. Spacious rooms, oak floors, many highlights. Renovated eat in kitchen with adjacent family room. Glass octagonal atrium for relaxing or entertaining. Quiet, safe streets.
List Price: $1,799,000
Sale Price: $1,750,000
Real Estate Taxes: $45,615
33 Graham Road: Lovely four-bedroom Cape offers charm, space and style. Highlights include an entertainment-sized deck, sparkling hardwood floors and central air. Living room with fireplace and high ceilings, dining room, large bright kitchen with breakfast area opening to deck and yard. Inviting lower level family room, laundry and gym.

Sale Price: $740,000
Estimated Taxes: $15,480
List Price: $795,000
2010 Real Estate Sales Wrap-Up
Scarsdale and Edgemont real estate sales picked up strength in 2010. Sales of single-family homes, condominiums and cooperatives increased 25% in the Scarsdale school district and 35% in the Edgemont school district over the corresponding period in 2009. Third quarter sales' volume accounted for the majority of the annual activity with 45% of total sales in Scarsdale and 35% in Edgemont closing from July to September.
Scarsdale Sales Stats:
In total, 202 single-family homes sold in the Scarsdale school district in 2010 versus 160 in 2009.

Sales were split fairly evenly between Fox Meadow, Greenacres, Edgewood, Heathcote and Quaker Ridge.

The minimum selling price was $465,000 for a 3 bedroom/1bath home on 0.15 acres in Edgewood and the maximum selling price was $5,025,000 for a 6 bedroom/6 bath home on 1.677 acres in Heathcote.

The average selling price based upon an average 5 bedroom/4 bath home was $1,458,010 with 182 days on the market.

37 properties, or 18%, sold for $2,000,000 and above. 70 homes, or 35%, sold below $1,000,000 with volume consistent from the prior year.
According to Doug Smolev, Director of Sales and Marketing, at Ginsburg Development Companies condominium sales downtown at Christie Place are near completion . There are only six residential untis to sell and new tenants will soon move into the remaining commercial space. Luxury residences for an active adult community age 55 plus in Scarsdale village has attracted local homeowners who want to downsize from homes to condominiums.
Edgemont Sales Stats

In total 62 single-family homes sold in the Edgemont school district in 2010 versus 46 in 2009.

26 sales occurred in the Seely Place neighborhood and 36 in Greenville.

The minimum selling price was $565,000 for a 4 bedroom/2 bath on 0.15 acres and the maximum selling price was $4,236,250 for a 6 bedroom/6 bath on 1.50 acres.

The average selling price based upon an average 4 bedroom/4 bath home was $1,318,704 with 188 days on the market.

7 properties, or 11%, sold for $2,000,000 and above as compared with only one property selling for this sum in 2009. 27 homes, or 44%, sold below $1,000,000 with volume consistent from the prior year. Notably 63% of single family homes sold below $1,000,000 in 2009.

Total sales volume for cooperatives increased 49% over 2009. Sales volume for condominiums remained consistent from year to year.
Looking towards 2011, Mark Nadler, President and Principal Broker of Prudential Centennial Realty, said, "I am cautiously optimistic that the real estate market in Scarsdale is solidifying as sellers come to terms with new price points below the peaks from several years ago. Buyers seem more comfortable as consumer confidence slowly improves. The rising interest rates are also pushing buyers from the sidelines, realizing that any drop in price will be more than offset by higher interest rates."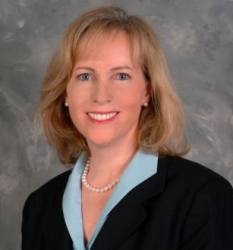 Information provided by Angela Manson, licensed real estate salesperson with Prudential Centennial, Scarsdale, Manson volunteers with local civic organizations and often writes about the community. She welcomes and assists buyers and sellers in Scarsdale and neighboring communities. She may be reached at 914-420-9878 or at amanson@prucentennial.com
December Closings
Details

Category: Real Estate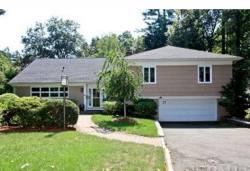 It's December – and there are still more sales in Scarsdale and Edgemont. Take a look at the latest closings: 23 Stratton Road: Fully renovated four bedroom, three and a half bath home in a quiet location with a lovely private yard. Complete with gut interior renovation in 2008 with all high end materials and finishes including a large chef's kitchen, new baths, doors, windows, flooring, custom built ins, three-zone heat and air, expanded third floor playroom/family room with skylights, new hot water heater, roof, and furnace.
List Price: $1,290,000
Sale Price: $1,2750,00
Real Estate Taxes: $18,874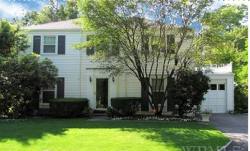 598 Fort Hill Road: Perfect blend of suburban and country living in this updated four bedroom/ three bath Colonial on level property in sought after Edgemont. Surrounded by evergreens and mature trees. Circular driveway, attached garage and side street parking. Freshly painted interior, crown moldings, fireplace, custom built-ins, family room, living room, dining room and den. Updates include new kitchen, baths, electric, plumbing, windows, doors, driveway, landscaping.
List Price: $845,000
Sale Price: $838,500
Real Estate Taxes: $22,101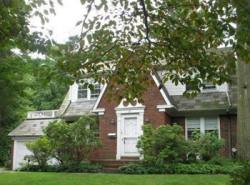 26 River Road: A wonderful opportunity to live in a beautiful Greenacres Colonial home situated on .30 manicured acres in Scarsdale. Generous sized public and private rooms, granite countertops in the kitchen, cedar closets throughout, hardwood floors, glass doors to patio, built-in cabinetry in the den make this 2700 square foot home perfect. Close to train, shops and school.
List Price: $599,000
Sale Price: $582,000
Real Estate Taxes: $17,361