Scarsdale Foundation Offers Scholarship Aid
Details

Written by

Joanne Wallenstein

Hits: 534
Students who graduated from Scarsdale High School or lived in Scarsdale during their high school years and who have completed their first, second, or third years of college are invited to apply to the Scarsdale Foundation for tuition assistance. For the 2022-2023 academic year, the Foundation awarded need-based grants totaling $148,000 to 33 students attending private and state-supported colleges and universities.
Applications for the 2023-2024 academic year should be submitted online from the Scarsdale Foundation's website: www.scarsdalefoundation.org (click on the College Scholarships link). Completed applications must be submitted by Thursday, June 1, 2023. Questions should be e-mailed to Scholarship Committee Chairs here.
The Foundation welcomes contributions from the community to augment the funds available for distribution each year. Contributions may be donated to a specially earmarked Scholarship Fund of the Scarsdale Foundation, enabling the Foundation to carry on the tradition of helping students in need pursue a college education. Donations may be made online by visiting the Foundation's website or mailed to the Scarsdale Foundation at P.O. Box 542, Scarsdale, NY 10583.
The Foundation also hosts the Scarsdale Bowl Dinner where Scarsdale individuals are recognized for their volunteer service to the community. The Scarsdale Bowl will be presented to the 2023 recipient on Thursday, April 27, 2023 at the Mamaroneck Beach and Yacht Club.
For more information regarding the work of the Scarsdale Foundation, please visit the website here.
A School Students Step into the Work World
Details

Written by

Tyler Hughson

Hits: 902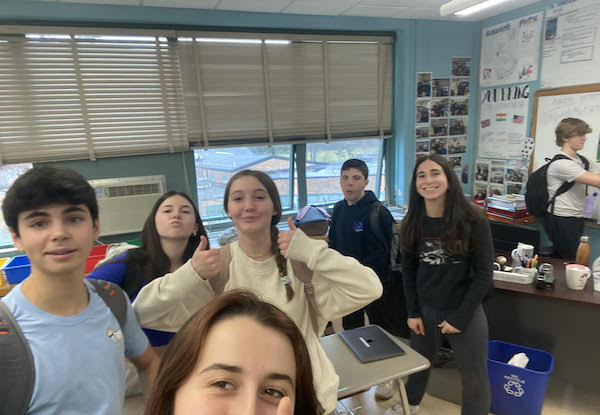 Anna Cavalluzzi worked in an English class at Scarsdale Middle SchoolA hallmark of the Scarsdale Alternative School (A-School) curriculum is its annual January internship program. All of the A-School's 80 students can participate and learn in various jobs, businesses and disciplines, ranging from law firms to television shows. They have the chance to pursue their passions or explore future job opportunities or just try something new.
Here's what a few A-School students did this January:
Annie Cavalluzzi, a Senior in the A-School, chose to work at the Scarsdale Middle School under her eighth-grade English teacher, Ms. Hiller. Annie assisted Ms. Hiller to help lighten her workload and teach a new generation of students. Although Annie does not expect to pursue a career in education, she enjoyed the experience. Annie remarked that the best part of the internship was: "Getting to go back and work with a teacher who truly changed my outlook on a subject I once did not hold much interest in, as well as going back to the middle school and reminiscing about what I remember life being like Pre-Covid and how I truly was able to live such a different childhood than the students are living now."
Junior, Cole Liebowitz interned at the Foreign Policy Association (FPA), a private, nonprofit organization that aims to inform the public about current global events -- something Cole believes to be critical in an ever-changing world. He helped draft updates for the FPA's book, Great Decisions, where he wrote about topics such as the ongoing Russia-Ukrainian conflict, political trends in Latin America, Energy Security, and Iranian protests. "I think the best part of my internship was that it was all virtual. I could work in a comfortable environment while also being (somewhat) flexible with my schedule." Cole stated. "However, having a flexible schedule is not always a good thing. Sometimes I would hold off my work until the last minute and have to power through it in one sitting."
Junior, Dani Goldman interned under interior designer, Cheryl Bunzel, at her business CB Studio Design. Dani enjoyed selecting furniture for people in order to help them design a certain space. She noted the experience as "so cool because it was like, omg, I'm really helping somebody design their house." Though she doesn't plan to do anything related to this in a future career, she remarks this internship as "an amazing experience and good just to try it out."
Junior, Alex Wang worked in the Scarsdale High School library and assisted with shelving, scanning and buying books, updating and editing the library website/database and organizing past Maroon magazines. He learned about the background of both the building and parts of the school. "The librarians assigned me to organize past Maroon magazines/newspapers, and it went all the way back to the 1940s. It was really cool to see how the school was back then and read stories of what was happening. Like, did you know that SHS used to have a smoking lounge for students, and there was a rifle team?" Alex recounted. He also built a better relationship with the staff and said, "it was great knowing how much I was helping them out."
Junior Irene Li worked at the Renaissance Bakery in the village, helping customers at the front, making pastries, stacking boxes, and more. She had this to say about the experience: "The best part of my internship was how chill it was. I liked interacting with the customers. I met a lot of wonderful people. The staff was super nice and easy to talk to if I ever needed help with anything." Though she doesn't expect to pursue anything similar in the future, she was "grateful for both the experience and opportunity to see how a small bakery functions."
Brady Silberfein, a Junior, interned virtually for the booking team for Good Morning America, the morning television program that features news, weather forecasts, special interest stories, and popular culture. Brady helped her employer obtain interviewees for the special interest stories portion of the show. She commented that "The best part of my internship was the research I was doing and knowing that it helped my sponsor." Though Brady is unsure of her future career, she can see herself doing something in TV production. In the end, she said that her time in internship was a good experience in teaching her what to expect in this field.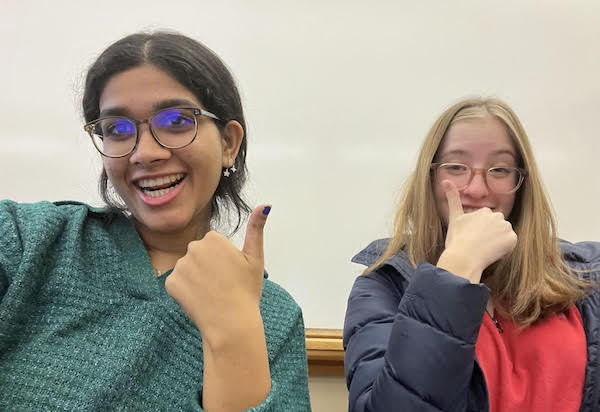 Janani Vittal and Maya KatcherJunior, Maya Katcher, worked as an intern for a freelance designer, involving different projects in animation, VFX, and more. Maya was given the opportunity to learn new software, including Adobe Photoshop and Illustrator, combined with her previous knowledge of Adobe After Effects. Though Maya worked virtually, she believed that was a positive for her, as she was "not on as strict of a schedule as someone working in person would be, which works really well for the way (her) brain operates." Maya noted that her internship was a great experience for her in learning more about this particular field. She stated that it "was a great eye opener as (she) saw how pursuing this job would shape (her) future financially." She added, "My sponsor showed me his college path and really gave me a clear outline of how he got to where he is today. All of this information made this internship feel so real, which just excites me even more for my potential future in this field!"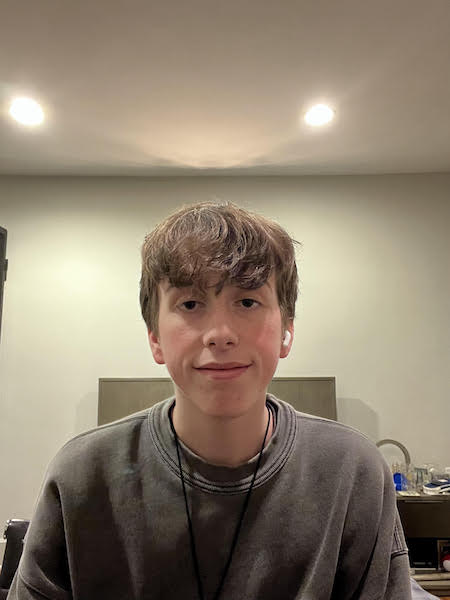 Tyler HughsonThe Internship program continues to provide students with a meaningful experience and help them discover or understand their different fields of interest. Who knows what these kids will be doing in the years to come!
Author Tyler Hughson, worked here at Scarsdale 10583, writing and researching articles for Joanne Wallenstein. About the internship he said, "Although I don't want to continue in a field like this, I definitely think this was a worthwhile internship that taught me about the functions of the journalism industry and recent news in Scarsdale. I leave this internship with thankfulness to Joanne for this great opportunity and an appreciation for how much I was able to learn."
Growing Team Hopes to Make Squash a Varsity Sport at SHS
Details

Written by

Joanne Wallenstein

Hits: 1624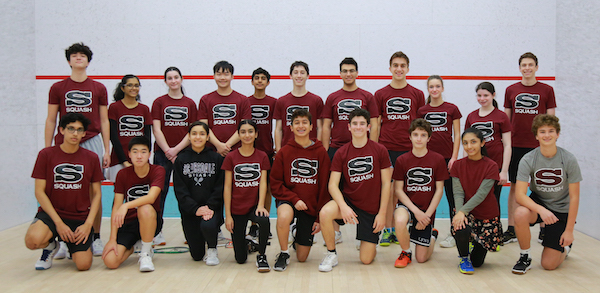 Now in its second year, the Scarsdale High School Squash Team is back, stronger than ever. The team has grown from only nine players last year to 20 players this year who have formed three teams. The teams compete at the FairWest High School League against Bronxville, Rye, Briarcliff, Greenwich, Darien, Fairfield, New Canaan and New Haven. The teams train once a week with coach Adham Abou Taleb at the Westchester Squash Academy in Mamaroneck.
The team is looking forward to representing Scarsdale in the 2023 U.S. High School Championship Feb 26-28 at the Arlen Specter Center in PA. A second team is also planning to compete at the 2023 National Interscholastic Team Championship Feb 3-5. The team hopes that one day squash will become a Varsity Sport at the high school.
Follow the team on their Instagram and on Scarsdale page on the fairwest league website.
About the team, Coach Adham Abou Taleb said, "It has been a pleasure coaching the Scarsdale High School students at our club, Westchester Squash Academy for the second year in a row.
This season, I helped many players completely new to squash develop some of the skills and fitness levels that the sport requires, and I watched the more experienced players approaching the courts with a renewed and fresh enthusiasm for the game, coming from competing not just as individuals, but as part of a team.
I believe squash is much more than hitting the ball and winning games, it is about hard work, perseverance, consistency, and getting out of your comfort zone, and when you are part of a team is also about commitment and responsibility.
I am very proud to say that some of our senior players are very good leaders and great role models for the younger ones. I am confident in saying that when they will go to college, some of the younger ones will step in their shoes and take on the baton for next year and success will keep coming because success is not just holding a trophy in your hands but creating a path for others to follow.
As it stands, our A-Team is 3 and 2 with wins against Greenwich, Westport, and Rye and losses against Darien and Bronxville.
Team B stands at 0 and 4
Team C stands at 1 and 1
We are excited to travel to the National Championships in Philadelphia this February and we are looking forward to working even harder next season."
Pictured Above:
Back row from L to R: Richard Fawcette, Eimaan Bilal, Nora Afzali, Peter He, Neil Sriram, Zane Kohn, Ali El Moselhy, Daniel Hochberg, Maddie Wilson, Sophia Kahan, Ephram Cukier.
Front row L to R: Aryan Barauh, Peter Lin, Armita Ahmed, Rehma Qadir, Daniyal Naeem, Noah Zoland, Nicholas Apessos, Amal Bilal and Leo Fried.
SBNC Seeks Candidates for School Board
Details

Written by

Joanne Wallenstein

Hits: 500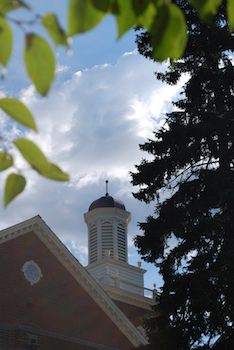 SBNC Seeks Candidates for Nomination to the Scarsdale School Board
Two members of the Board of Education are completing three-year terms
The School Board Nominating Committee (SBNC) is seeking to identify potential candidates to serve on the Scarsdale Board of Education. The SBNC held its first meeting of the 2023 season on January 26th and is now engaged in active outreach to build a robust candidate pool.
Over the next several weeks, SBNC members will recruit and review candidates in order to nominate two candidates for the nonpartisan slate in the next school board election. The school board election and budget vote are slated for Tuesday, May 16, 2023. The two of the school board members who will complete three-year terms this year are eligible for re-nomination.
The SBNC invites all Scarsdale School District residents to propose names of qualified individuals to serve on the Scarsdale Board of Education by email to sbncchair@gmail.com. A candidate must be at least 18 years old, a U.S. citizen, a qualified voter, and a resident of the Scarsdale School District for at least one year prior to the May 16th school board election date. Jonathan Lemle, SBNC Chair, stated: "The non-partisan SBNC process continues to enable a wide-range of Scarsdale citizens to be considered for nomination to the Board of Education. We welcome service-minded residents to step forward to help shape educational policies that support the children of our community."
Interested candidates should complete a biographical information form and submit it via email to sbncchair@gmail.com as soon as possible, but no later than 7:00pm on Thursday, February 16, 2023. Application form is available on the SBNC website at www.scarsdalesbnc.com. Please see the "Join the School Board" tab or contact the SBNC Chair for further information.
Contacts: Jonathan Lemle, Chair Deborah Skolnik, Vice-Chair
Six Scarsdale High School Students Named Regeneron Science Talent Search Scholars
Details

Written by

Joanne Wallenstein

Hits: 1247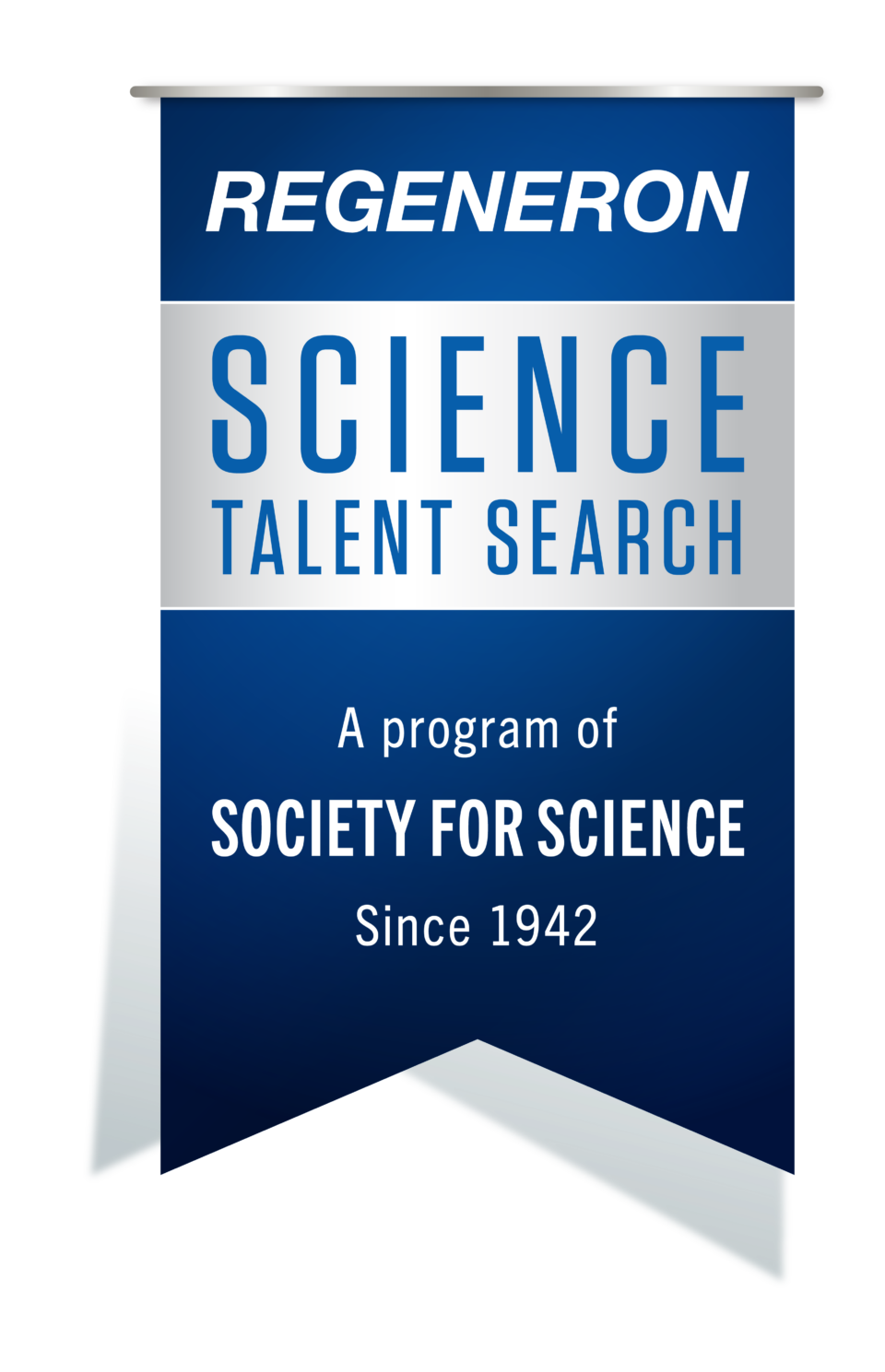 Six students at Scarsdale High School have been named Regeneron Science Talent Search Scholars, the Society for Science announced Tuesday. Scarsdale High School was tied for most scholars in the country.
The scholars from Scarsdale High School and their research projects are:

Cindy DeDianous
Alpha Retinal Ganglion Cell Dysfunction Precedes Vascular Dysfunction in a Mouse Model of Type 1 Diabetes

Ali El Moselhy
Framework for Optimal Budget Allocation of HIV Intervention Policies

Ullal Sameer Kini
Associations Between Pathophysiological Traits and Symptom Development in V30M and V122I Transthyretin Amyloidosis

Bryan Shi
A Mutagenesis Study of the Parkinson's Protein α-Synuclein Reveals An Unexpected Link Between Membrane Association and Serine-129 Phosphorylation

Jaden Tepper
Creating a Novel Device To Improve the Evacuation of Subdural Hematomas

Nicole Emma Zlotnikov
Asparagopsis taxiformis Reduces Methane Emissions and Alters Microbiome Composition in Organic Grazing Sheep
"We have long been proud of our science and science research programs, and the tremendous work our students produce through it, " Scarsdale High School Principal Kenneth Bonamo said. "The students who have been recognized have been diligent in their research and it is wonderful to see their work in the spotlight."
Interim Superintendent Dr. Drew Patrick praised the selected students for their scholarship as well as the school's STEAM (Science, Technology, Engineering, Arts, Math) faculty.
"The Scarsdale Schools have long been known for the exceptional educational opportunities available to our students, led by our outstanding faculty," Dr. Patrick said. "It fills me with immense gratitude- but not surprise- that our faculty continued to shepherd students through such a rigorous competition despite the challenges faced in the last school year. It is notable that half of our winners are studying outside the science research program, a testament to the entire STEAM team."
The Science Talent Search is the nation's oldest and most prestigious science and math research competition for high school seniors. Each top 300 scholar receives a $2,000 award from Regeneron with an additional $2,000 going to their school to support STEM-related activities. The competition overall awards $3.1 million to provide the opportunities and resources that students need to become the next generation of inventors, entrepreneurs, and STEM leaders. The 40 finalists each receive $25,000 and the chance to compete for the $250,000 first place prize in a week-long competition in March. Finalists will be announced on January 24, 2023.
"The enthusiasm and quality of projects from this year's participants were just outstanding. Each year, I am tremendously impressed by the ingenuity that the students bring to the competition,"said Maya Ajmera, President and CEO, Society for Science and Publisher, Science News. "Their hard work, creativity and perseverance should be applauded."