The Junk In Your Trunk
Details

Hits: 3463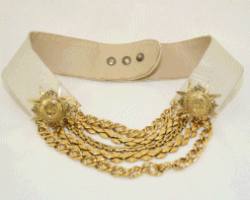 The concept is simple, "one man's trash is another man's treasure." Two Scarsdale High School alumni, Stephanie Adler '04 and Ronee Rosenkranz '04 used the recession as an impetus to launch an online consignment boutique called The Junk In Your Trunk.
Their website is not like any consignment store that you see online or in your local neighborhood. The Junk In Your Trunk specializes in the consignment of high-end accessories.
Adler and Rosenkranz encourage you to take a look in your closets to see if you have any bags,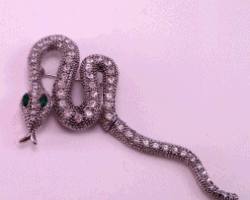 wallets, sunglasses, watches, jewelry, or shoes that you no longer need. When the item is sold, you'll receive 75% of the profits and gain extra space in your closet. The site also offers vintage and collectable items purchased at flea markets and estate sales.
The Junk In Your Trunk carries a wide variety of merchandise, ranging from name brands, to vintage collectables, all at a great price! If you are looking for a unique gift, or fun accessories, to make extra money or to get ride of closet clutter, The Junk In Your Trunk offers a user-friendly way to do it all.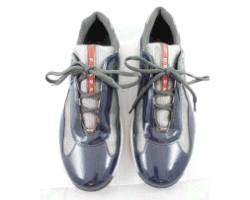 Check out the website at: www.thejunkinyourtrunk.com
Coyotes On the Loose in the Dale
Details

Hits: 4338
Police received many reports from wary residents who spotted coyotes on their lawns and streets this past week. Unless the coyote appears to be sick or aggressive, police will not trap or harm the animals, but with reports from Rye of coyote attacks, some are wondering what can be done to remove them from the area.
Mark Carter of Catherine Road in Heathcote came upon a coyote as he was driving home at dusk with his family in the car on August 30th. He describes a very large dog-like animal, skinny, with a triangular, pointed face and dark fur. Unlike foxes, that always seem to be on the move, the coyote stood still, and stared at the Carters as they stared back.
His neighbor had spotted a coyote earlier in the day and it appears that the coyotes live in the woods near the Fenway Golf Course that borders the area. Carter would like to see them trapped and removed to a less-populated area. He points out that loose dogs are caught and brought to shelters and sees the coyotes as a threat to residents and their household pets. On Labor Day weekend he contemplated taking a snooze on his hammock in his yard, but nixed the idea due to the fear of a coyote wandering by.
Additional reports of coyotes were received from:
Wynmor Road at 1:41 in the afternoon on 8/30
Farragut Road at 2:32 pm on 8/30 same day at
Catherine Road at 4:36 pm on 8/30 --Police went there to investigate, found the coyote and got it to move out of the yard and into the woods.
Thies Court at 1:45 on August 31
Richbell Road at 6 PM on September 4
Black Birch Lane at 7:20 pm in the evening of September 5
Fenway Golf Course on the second hole around 11 am on Labor Day
At Wildwood and Corell Roads at 11:30 am on September 6
Do you think coyotes should be removed from the area? Share your comments in the section below.
Found Gray Cat
Details

Hits: 2584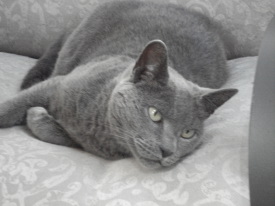 Do you recognize this cat? This friendly gray cat has been hanging out on my porch for the last week or so. I live two blocks south of Hoff Barthleson Music School. If the cat is yours, please get in touch with me!  By email: rosane.gertner@gmail.com or by phone: 472-8952
Thank you!
New Program from Backyard Sports
Details

Hits: 3475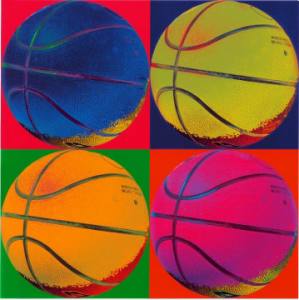 Backyard Sports is pleased to announce the launch of a new basketball training program; BYS Prep. The new program will integrate learning and play into a single session, giving every athlete the opportunity to train with the best coaches and the opportunity to apply this training by playing in a challenging environment.
Danny Bernstein, founder of Backyard Sports remarks, "We are answering the need of the youth player who loves basketball and desires advanced training.
BYS Prep offers highly focused training sessions that use live game play as the core of its curriculum. Nothing teaches or reinforces a skill better than a live game and BYS Prep uses games, constant feedback and a variety of online and offline programs to teach, train, reinforce and track improvement of our athletes. Adding to its strong base of athletic programming, BYS Prep will bring a new vision to the high-level youth sports training arena.
Bernstein concluded, "We believe that no athlete is better prepared than a BYS Prep athlete to compete successfully at the next level."
The fall BYS Prep program will take place at SUNY Purchase beginning on September 26th and runs for 8 consecutive weeks. For more information on BYS Prep and the other programs from Backyard Sports visit their website at www.byardsports.com.
Charity Bartending Event at Emmas Ale House
Details

Hits: 3062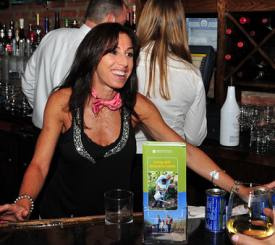 On Thursday night August 12th, Emma's Ale House on Gedney Way hosted the first annual charity bartending event for the Crohn's Colitis Foundation of America. A portion of the proceeds, and 100% of the tips were donated to the organization which focuses on improving the quality of life of children and adults with Chrohn's and Ulcerative Colitis through research.
Guest bartenders were Andrea Cantor, Jennifer Stone and Jodi Hurwitz – and as you can see from these photos it was a well-attended and festive night at Emma's.