The Carnival is Coming to Town
Details

Hits: 3435
Drive by Scarsdale High School this week and you'll see carnival rides and games on the grounds in preparation for this weekends' fun. The Newtown Carnival is back and will bring a dizzying array of rides, challenging games, prizes and fun for all. This year's annual High School Carnival will be held on Friday, April 8th, from 6:00 PM to 10:00 PM, and on Saturday, April 9th, from 1:00 PM to 8:00 PM. In the event that either day is completely rained out, the rain date is Sunday,
According to SHS School Government Advisor Neil Ginsberg, high school students will no longer sell carnival tickets at the elementary schools. Instead, advance tickets can be purchased online at NewtownShows.com. Until 11 pm on Thursday night, you can go to the site and click on Advanced Ticket Sales. Advance tickets will provide unlimited ride access for either Friday or Saturday, however two tickets must be purchased to cover both days. The tickets do not provide access to the games. Advanced tickets are $22.99, and tickets on the day of the event may be purchased at the Carnival ticket book for $30. Please encourage your children, students, and other members of the Scarsdale community to attend.
All the profits from the carnival are donated to charity.
Did Babar Visit Scarsdale?
Details

Hits: 4407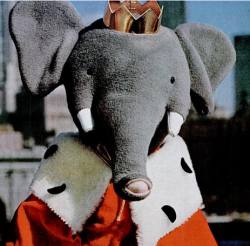 It is well known that Scarsdale has been the home of many notable people, including Liza Minnelli, gangster Bugsy Siegel, and spy Robert Hannsen. However, did you know that Laurent de Brunhoff, creator of Babar also stayed in town?
The interesting tale was revealed at a Board of Architectural Review meeting on 3-28-11 when plans were reviewed for an addition to a home on Lockwood Road in the Overhill section of Scarsdale. During the discussion, a BAR member mentioned that the home was rumored to be "Babar's house." Apparently, the author of Babar, Laurent de Brunhoff, visited Scarsdale in the 1960's and is said to have stayed at the home on Lockwood Road. The visit is covered in the November 25, 1965 edition of Life Magazine. De Brunhoff subsequently published Babar Comes to America which was published by Random House. The book includes an illustration that looks like Lockwood Road and the rumor has lived on.
In the story, Babar spends a quiet weekend in Scarsdale before going onto Harvard to receive an honorary degree.  While visiting the Village, Babar does what Americans do ... he goes to a big supermarket, learns to play baseball and watches a game on TV.
According to the current owner of the house, no one has been able to confirm Babar's presence but the illustration in the book really does look like her house and Lockwood Road. She learned about the story shortly after she moved in at a neighborhood association meeting.
Pictured here are the book illustration, the current house, a photo of Babar, and a snapshot of Laurent de Brunhoff with his father Jean de Brunhoff, who was the original creator of Babar. The photos of the de Brunhoff sand Babar are taken from Life Magazine, November 26, 1995.
If anyone saw the elephant or de Brunhoff in the Village in the 1960's, please do share!
A Beautiful Outdoor Haven in Scarsdale
Details

Hits: 4908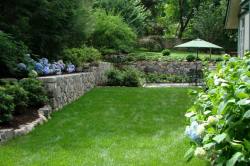 Last spring Guy and Diane Gurden of Colvin Road in Scarsdale had thoughts of transforming their unkempt, sloping backyard into a garden haven. Guy, a gardener himself, hails from Great Britain and he had seen an interesting article and photo in This Old House Magazine about a unique garden in Greenwich, CT. The garden was designed and built by Jan Johnsen and he gave her a call.
This lucky occurrence was the genesis of a lovely partnership between the Gurdens and Johnson. They hired her to prepare a site and landscape plan to meet the following needs:
Address persistent drainage problems

Maximize the space in their cramped driveway.

Provide an elegant outdoor terrace where they could entertain friends

Provide a level lawn area for the children

Include a small niche for a grill area

Create a beautiful flowering garden with year round interest
The finished result is a blend of utility and art - sweeping, curved steps lead out to the driveway. A wide flowerbed surrounds the new terrace and is filled with boxwood and a blend of perennial and annual flowers. Their upper garden includes roses, catmint, spirea, dianthus and a glorious cherry tree. The side yard is a level lawn that doubles as a viewing garden from the dining room. 'Endless Summer' hydrangeas make quite the show here in the summer. And subtle but innovative outdoor lighting add sparkle at night.
Johnson's firm got all the approvals and installed the project and the Gurdens couldn't be happier with their new outdoor living area and garden. Now they are waiting for the daffodils that their girls planted last fall bloom….
Johnsen Landscapes and Pools, (914) 666-4190, is a full service professional landscape design / build / project management firm based in Westchester County. Their website is www.johnsenlandscapes.com.
Indian Point and Us: Where We Stand Now
Details

Hits: 6726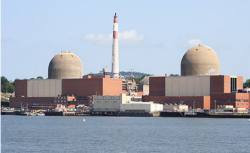 In light of the tragic events that have unfolded in Japan, there is renewed concern over nuclear power plants in the U.S. One plant in particular has gotten a lot of attention, Indian Point, just 24 miles from Scarsdale.
This plant built in 1962 is among the oldest in the U.S. In recent weeks much has been made about the fact that it is situated near larger than initially believed fault lines. A report from the Earth Institute at Columbia University says the Indian Point sits at the intersection of two active seismic zones. It took many by surprise that of all the nuclear facilities in the U.S,. Indian Point is reportedly the most vulnerable to an earthquake.
That report from the Lamont-Doherty Earth Observatory at Columbia University is enough to terrify anyone. I spoke to the co-author, John Armbruster. He told me that the last sizeable earthquake in the New York metropolitan region was in 1884, which registered about a magnitude of 5. Even then, the earthquake did reportedly little damage. He says that while it appears that the region is overdue for a quake, in the worst case scenario an earthquake could be a magnitude of a 7. However, it seems unlikely that it would be anything along the lines of what was experienced in Japan, Haiti or Chile in the past year. Entergy, owner of the site says the Indian Point facility has been designed to withstand a magnitude 6 earthquake.
Armbruster also tells me the threat of a tsunami, which caused much of the damage is about nil, but that does not mean there aren't risks.
Over the past decade there have been several environmental and safety risks and lapses, which have been well documented by the watchdog, group Riverkeeper as well as the NRC. In 2010, 600,000 gallons of mildly radioactive steam vented after an automatic shutdown of Unit 2. It should be noted that the tritium (toxic) levels in the steam were well below the maximum allowed by the NRC. Also last year, an explosion occurred in the main transformer for Indian Point 2.
Governor Cuomo has ordered a full review of the Indian Point power plant and said at a March 16 press conference that while he was Attorney General he had concluded that the plant should be closed.
This past Sunday, U.S. Energy Secretary David Chu told Fox News that the Nuclear Regulatory Commission (NRC) will inspect the safety and evacuation plans of Indian Point and will determine if the reactor should remain open. Chu, measuring his words, added that they do not believe the reactor is currently unsafe or poses similar risks to the reactors in Japan.
On Monday, Westchester County lawmakers and Entergy officials held an informational meeting exploring disaster preparedness.
For it's part, Entergy released a statement saying that it will review the plant's ability to respond to a catastrophic event.
It should be noted that Indian Point supplies about a quarter of the power used in Westchester and New York City. And even if a strong earthquake isn't in Westchester County's future, images out of Japan should still be a warning to this area. Human error or worse, a terrorist attack could trigger a potential meltdown at Indian Point. American Airlines Flight 11 flew near Indian Point, though for its part, Entergy, says that the facility could withstand an airline crash without reactor damage.
However, at issue is how to evacuate the region. U.S. officials have told Americans in Japan to stay at least 50 miles away from the Fukishima plant in Japan. As Peter Applebome points out in his New York Times article Fukishima, Indian Point and Fantasy, if that 50 mile radius was applied to Indian Point should a disaster occur, it would include all of Westchester, Rockland, New York City except for Staten Island, Nassau and parts of Suffolk County, all of Fairfield County and all of Bergen County. In other words: millions of people who would all need to evacuate their homes and leave the area on short notice.
To anyone who has seen the Hutch, 287 or 95 on a regular Friday afternoon, this should send chills down your spine.
As the devastation and tragedy in Japan continues, the news has already begun to shift away from it. In time, people, save for a few in this area, will become complacent about Indian Point. The NRC's decision about Indian Point is a few months away and whether or not an earthquake in this region is imminent remains to be seen. However, the more information that comes out about the nuclear power plant to our north, the less safe it appears. It's nearly impossible to imagine a nuclear crisis here. The people of Japan probably felt the same just a few weeks back.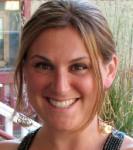 Jen is a freelance journalist who has covered the economy and markets for over a decade at a major financial news outlet. She lives in Scarsdale with her husband and 2 children. Jen has yet to bake a successful batch of cookies.
Radio Personality Jimmy Fink and Baker Seth Greenberg at the Scarsdale Adult School
Details

Hits: 3436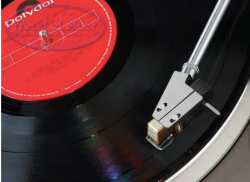 Jimmy Fink of 107.1 The Peak will present a retrospective called On the Radio: Then and Now, on Tuesday March 29 from 7 - 9 pm at Scarsdale High School. During the past 40 years, the music and radio industries have changed dramatically –– from vinyl to CD and AM/FM to Satellite. Fink's 40+ year career in New York radio offers unique insights. He will focus on the changes in the medium from 1970 to the present, describe his first work in college radio (at American University in Washington D.C.), and the highlights of his interviews with many entertainment personalities, including Paul McCartney, Billy Joel, Chevy Chase, Elton John, David Bowie, members of The Who, Queen and U2, all of which will include a slide show of rare images. Fink will also offer his perspective on the current state of music, the many ways people listen to it, and what this may mean for the future of radio.
Jimmy Fink has worked for WXPK-FM, 107.1 The Peak since its inception in 2004. Earlier, he worked for WPLJ and K-Rock in the New York area and also for ABC, NBC, Infinity Broadcasting, as well as HBO, Cinemax, and various TV and radio syndication companies and networks. The cost for the session is $25.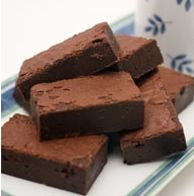 Famed baker, Seth Greenberg of Seth Greenberg's Just Desserts in Westchester is back in the Scarsdale Adult School kitchen offering his best kept secrets in a series of specially designed classes. Greenberg's classes will incorporate both interactive participation and demonstrations. He will be making everything from a basic cream cheese dough (for rugelach, turnovers and cheese straws) to free form fruit tarts and chocolate layer cake to pastry bag spritz cookies. Other classes will include pinwheel biscuits topped with fruit cobbler and his family's world famous schnecken sticky buns. More advanced students will enjoy a session on using yeast, a class on preparing a poached apricot and frangipane tart and another session on baking a chocolate sponge roll with fudge glaze.
Greenberg is the son of New York's celebrated baker, William Greenberg, Jr., with whom he worked for over 25 years. He has created these programs exclusively for the SAS. Enrollment limited to 12 students in each section. Classes are held in three part sessions on Wednesdays (both in the morning and evening) at his home in West Harrison and the cost is $210 per three-class session.
To register, for information on all SAS offerings, and to view the full catalog, visit www.ScarsdaleAdultSchool.org . Questions? Call 723- 2325.