Developer is Back with Plans for Apartments at the Five Corners
Details

Hits: 7163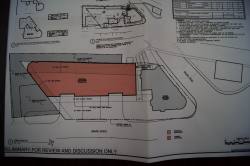 Frederick Fish is back again. The developer, who owns the Heathcote Tavern building has been a perennial presence at Scarsdale Village Hall in his efforts to build on the parking lot at 2-4 Weaver Street. Most recently, a new restaurant tenant, Massa', moved into the former Tavern building leading some to think that Fish had put aside plans to construct a multi-level apartment building on the site of the Tavern parking lot. However, he has now applied for a "pre-application meeting" with the Planning Board to build a 24,000 square foot, 10 unit residential building on the site.
In February, 2010 Fish made a bid to purchase a strip of village-owned land that is now the driveway to the parking lot. With that land, Fish would have had enough space to construct a 27,000 square foot building and proposed to build 14 units. Since the Village did not agree to the sale, Fish now has a long-term lease on the driveway and only has enough space to build 10 units.
His current plans, pictured here, call for a four-story building to be built over the current parking lot, which has 44 spaces for restaurant parking. The structure would include a parking level with 20 spots. Above the parking would be three levels of apartments – 4 units each on levels two and three and two large penthouse units on level four. The units that face Weaver Street would have terraces and one of the penthouses has an additional terrace facing east. The small retail building on Weaver Street now housing the dance studio would be demolished. The plans are designed by architect Richard Henry Behr.
Fish would require several variances to move forward. Even though there would be two parking spaces for each unit, current code calls for one space per 750 square feet of rentable space, so more parking would be required. In addition, the plans do not allow for a 20-foot setback from the rear of the property or a 10-foot side yard set back, so additional variances would be required.
The plans show two curb cuts on Weaver Street for an entrance and an exit to the 20 spot lot on the first level. These curb cuts will undoubtedly be scrutinized by local residents who are concerned with traffic at the Five Corners. Also in question is restaurant parking during the construction. The lot is often overflowing with cars and if the project is approved, it will be tricky to figure out how to continue to park customer cars if construction equipment and supplies are on site.
model code ordinance which would require the construction of one affordable unit in projects with 5-9 units in the Village Center and 10 or more units elsewhere. Due to the timing of the application and the timing for adoption of the model code, it is not clear whether the requirement would be in force for this project.
Another unknown involves affordable housing. The Village is now considering adopting a
The Planning Board will consider the proposed "pre-application" meeting at their meeting on March 16 at 8 pm in Village Hall.
Also on the agenda that night is an item from Heathcote Corners LLC concerning the the construction across the street at Balduccis. An 11,000 square foot building has already been approved on the site of the gas station at the corner of Palmer and Weaver Street. Cars will enter and exit via the Balduccis lot on Secor Road. In order to prevent traffic from travelling through the adjacent neighborhood, the plans call for a cul-de-sac to be built next to Balduccis. The cul-de-sac would block vehicles from driving into the lot and serve as a pass through for pedestrians and cyclists. See the plan pictured below.
The cost to build this cul-de-sac on village-owned land is estimated at anywhere between $100,000-$180,000 and the Planning Board asked the developer to assume the cost of this work. However, now project develoeprs Doug Brout and Brad Perkins are asking the Village to assume responsibility for the roadwork.
Special Offer from the 808 Bistro
Details

Hits: 3240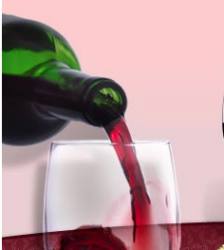 The 808 Bistro will hold a Spring food and wine event on Monday night March 7th, featuring a five-course meal with wine pairings for each selection. The meal will be prepared by C.I.A. Graduate Salvatore Cucullo in cooperation with wine specialist Anthony Lamonaca. Advanced registration is required for the event which is priced at $110 per person including tax and gratuity. The Chef is offering two free dinners to the first person to R.S.V.P. to the offer via email at the808bistro@gmail.com
For reservations, call (914) 722-0808 or email the808bistro@gmail.com .
Here is the menu for the Monday night dinner:
1st Course: Farro salad, pea tendrils, almond crusted goat cheese, honey-thyme dressing, accompanied by: Soave, la Cappuccina, Veneto, 2009
2nd Course: Pan-roasted sea scallop, saffron-fennel bouillabaisse served with Furore bianco, Marisa Cuomo, 2009
3rd Course: Duck confit pansotti, mushroom cognac cream with Rosso di Montepulciano, La Calonica, Tuscany
4th Course: Herb-crusted Denver lamb chops, grilled asparagus, walnut and mint, roasted grapes served with Chianti classico, Bucciarelli, Tuscany, 2005
Dessert: Fresh berry Napoleon with Verduzzo, Beltrame, Friuli, 2004
The 808 Bistro
808 Scarsdale Avenue
Scarsdale, NY 10583
914-722-0808
Sharing the Wealth in Westchester
Details

Hits: 4019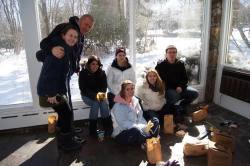 You don't need to travel to New Orleans, Mississippi or Haiti to help house the needy. It turns out that Habitat for Humanity is at work right here in Scarsdale. We caught up with Jim Killoran, Executive Director of Habitat for Humanity Westchester when he was dining with 20 visiting college students at an Indian restaurant in New Rochelle on February 20. During Washington's Birthday week, Killoran was hosting a group of Canadian students who were in town to help salvage elements from two soon-to-be-demolished homes in Scarsdale. Killoran invites students from the world over to visit our area and houses them in a church in Yonkers. He puts them to work salvaging cabinetry, materials, and fixtures from high-priced homes and then recycles these goods for affordable homes under construction in nearby White Plains, New Rochelle and Somers.
We asked if we could stop by to see his work the following day and he welcomed us to a pricey home in Quaker Ridge that is due to be demolished. Killoran and the volunteers were busy removing carpeting, molding, bathroom fixtures, radiators and cabinetry that were destined for use in new homes to be built by Habitat or for their "Re-Stores" in New Rochelle and Mt. Vernon. These stores sell used and surplus furniture, home goods and materials for a fraction of the retail price. Killoran explained that in addition to helping to fund Habitat's projects, the "Re-Stores" are an efficient way to recycle . Rather than demolish homes with cabinetry, fixtures and moldings intact, Habitat supplies the manpower to remove valuable materials and recycle them for the benefit of the less fortunate.

This spring, Killoran expect 300 students to visit from Boston College, Wake Forest, University of Miami, Beloit, St. Josephs College Maine, and the University of Minnesota to name a few. Habitat for Humanity will salvage a fraction of the 160 billion tons of construction materials that are thrown away in the U.S. each year. In addition to these visitors, Killoran reports that students at local temples are helping out as part of their mitzvah projects and students from SHS raise funds for the group via the Habitat for Humanity club.
The Westchester branch of Habitat for Humanity receives no government grants but manages to sustain a professional construction staff of eight workers. Killoran is highly resourceful and described how he recently salvaged a model home that was constructed at a television studio of the Regis and Kellie show and was able to sell the home for $80,000 and reuse many of the materials, valued at another $75,000.
Killoran is a frequent speaker at area temples, churches and schools and welcomes the opportunity to share his story.
When we asked him what keeps him going, he explained that he has faith that we can all help those in need by sharing what we have. He joked saying, "I'm just a Goy who can't say no," but his serious enthusiasm and zeal for the cause were evident.
There are many ways you can participate in these efforts –volunteer your time for manual labor, raise money to fund their efforts, donate furniture or fixtures from your home or work at the ReStore in Mont Vernon, which is a large warehouse filled with everything imaginable.
To learn more, go to http://habitatwc.org or contact Jim Killoran by phone or email.
Jim Killoran
Executive Director of Habitat for Humanity of Westchester
524 Main StreetNew Rochelle, NY
Jim@habitatwc.org
Office: 914-636-8335x101
Complimentary Tickets Available to Architectural Digest Home Design Show
Details

Hits: 5855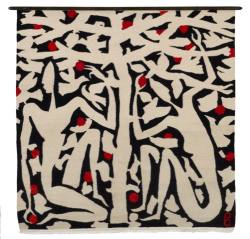 How does a Scarsdale woman end up exhibiting unique tapestries from Kazakhstan at the Architectural Digest Home Design Show in NYC? Meggy Wagner spent four years living and working in Kazakhstan where she met an incredible duo of tapestry artists and was captivated by their art form. After moving to the US and starting a family, she pursued a dream and founded Art beyond borders right here in Scarsdale in 2006.
Alibay and Saule Bapanov are leading textile artists in their home country of Kazakhstan and offer a fresh take on an ancient art form. They create intricate, hand-woven tapestries through an inspired blend of centuries old skills and modern artistic expression. "From design to weaving, they do everything themselves, with only a couple of experienced weavers assisting them in their studio" says Meggy Wagner. "Whether you prefer a more decorative or more abstract piece, small or grand, the Bapanovs have a broad range of expression to fit any interior. Each of their creations is a one-of-a-kind masterpiece. You can also commission your own design! I'm very proud to exclusively represent the Bapanovs here in the United States."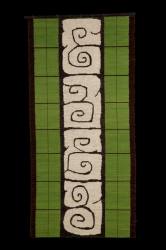 You can see the tapestries at the Architectural Digest Home Design Show, March 17 - 20, Pier 94 in NYC, at booth M 107. Both Alibay and Saule will be present at the show. They will demonstrate weaving on a small vertical loom, so you can get a hands-on impression how these beautiful pieces are made. Also available will be a selection of hand-felted shawls by Saule. Prices for the tapestries start at $800, the shawls range from $80 to $250. For complimentary tickets to the show, email info@artbeyondborders.com.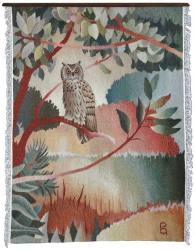 Art beyond borders is currently not a retail location. If you cannot make it to the show, inventory can be shown by appointment. For more information please go to their website , or call 914-713-4494.
Critter Comforts Moves to Mamaroneck
Details

Hits: 13181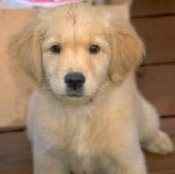 After 18 years in business in Scarsdale, Critter Comforts of Weaver Street has exchanged their Scarsdale location for Mamaroneck. According to owner Paula Graber, rising rents and economic woes caused her to look elsewhere for a more reasonably priced location.
The store was a favorite among area pet owners, and pet buyers who relied on Graber's expertise when selecting a family pet and caring for it. Children were always welcome to stop by and pet the adorable puppies in the store that Graber sought out from trusted breeders. The store stocked purebreds and hybrids including yorkies, retrievers, and bulldogs as well as cavapoos, puggles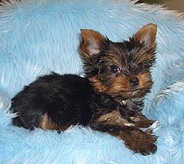 and golden doodles and offered pet grooming services as well.
In addition to the dogs, Critter Comforts is also a source for kittens, hamsters, reptiles, and fish and carries a full line of pet food and supplies.
Graber is thrilled with their new location at 822 Mamaroneck Avenue near Calico Corners, Mavis Tires and the A&P and invites all of the stores Scarsdale's friends to stop by and visit. You'll find the same reliable source for your pet needs just a little further down Mamaroneck Road.
Critter Comforts
822 Mamaroneck Avenue
Mamaroneck, New York 10543
(914) 472-5407
Open Seven Days a Week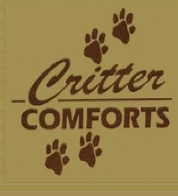 Monday – Friday: 9:30 am – 7 pm
Saturday: 10 am – 6 pm
Sunday: 11 am – 5 pm
Free parking behind the store