Installment Billing Offered for School Taxes: Note Printing Error on Bill
Details

Written by

Joanne Wallenstein

Category: The Goods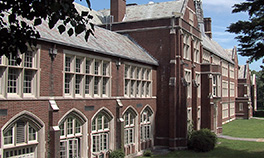 This year, for the first time, Scarsdale taxpayers will have the option of paying their school tax bill in two installments – with the first payment due by September 30, 2020 and the second by January 31, 2021. The Village Board opted to go this route to offer relief to residents who may be feeling financial stress due to the pandemic.
Residents will receive their tax bills this week – however, there is an error on the bills in the white portion of the bill that you retain for your records. The two payment coupons are correct. The two pink payment stubs are to be returned with your tax payments. The white portion that shows your assessed value, full tax amount and market value of your property are incorrect and should be ignored. If you want to see those values, go to the Property Information page of the Village website here and look up your address.
Here is the explanation Scarsdale Village:
Due to an error in the School Tax Bill printing system, which does not impact the integrity of the underlying property tax database, only the two pink payment coupons on the recently mailed school tax bills reflect the correct school taxes owed. Please refer to the "Tax Amount Due" on each pink coupon for the correct amount to pay. Importantly, due to the printing error, fields in the white summary portion of the tax bill containing assessed valuation and total tax information are not accurate. Again, the underlying property tax database's integrity was not impacted by the printing system error. Please remit only the amounts appearing in the "Tax Amount Due" on each pink coupon, which are accurate and based on a property's correct assessed value. Taxpayers wishing to verify the correct assessed value and tax information for their property may do so online using the Property Inquiry.
The info circled in red shows the error. The info circled in green is accurate and represents the correct amount due on each payment stub – both stubs are correct.

To reiterate, the underlying property tax database's integrity remains intact – taxpayers can review the accurate information online using the Property Inquiry.
Here's a sample bill showing the erroneous input circled in red and the correct portions circled in green:
Applying to College in the Age of COVID: An Update from the Deans Office
Details

Written by

Joanne Wallenstein

Category: The Goods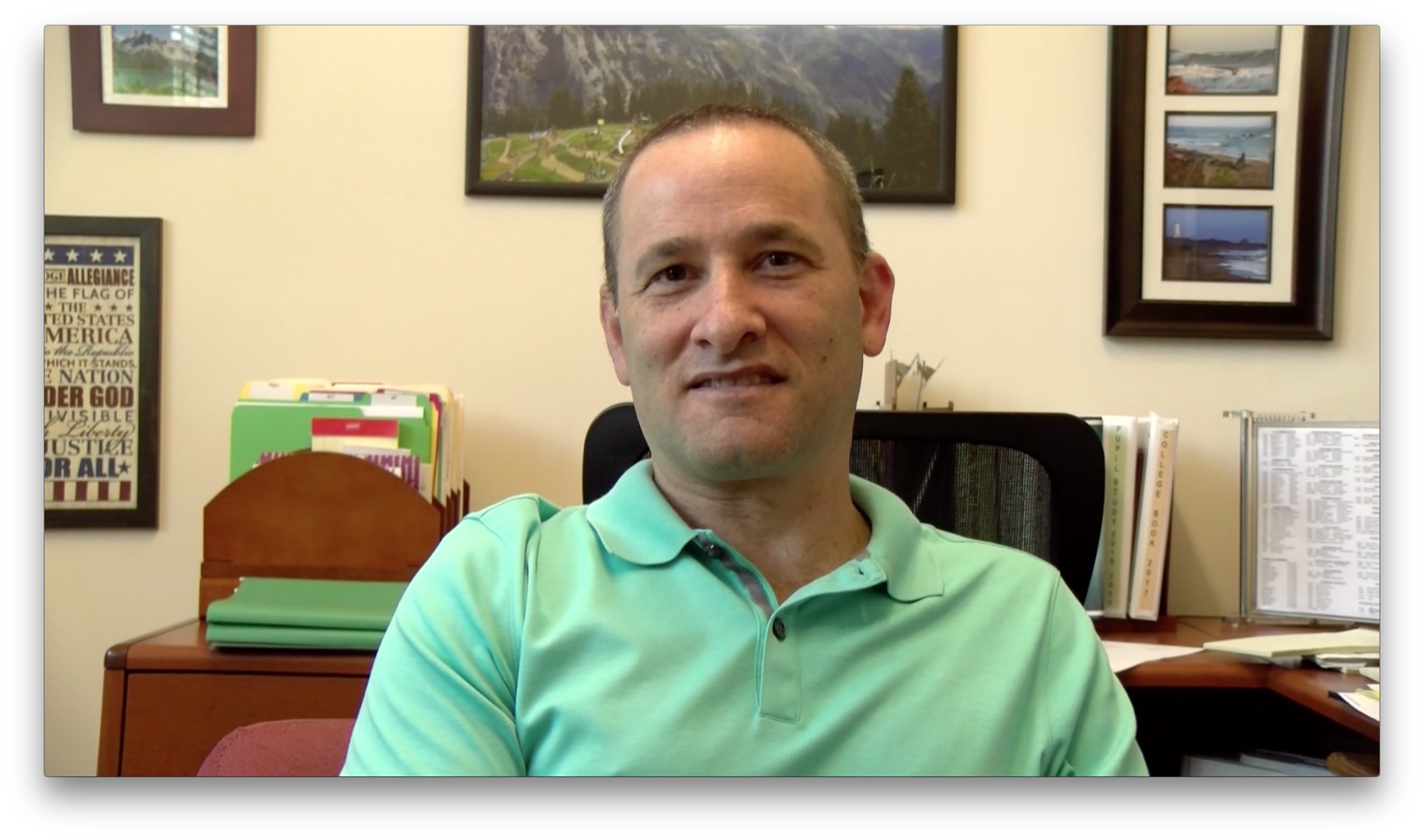 SHS Director of Counseling, Oren IosepoviciThere's never been a stranger time to apply to or attend college. Every day brings news of changing application requirements, evolving situations on campus, announcement of in-school and virtual classes, quarantining, COVID testing and more. How is COVID affecting college applications and college attendance among Scarsdale students? We asked the expert, Oren Iosepovici, Director of Counseling at Scarsdale High School for the latest and here is what he shared:
With so many colleges announcing remote learning, what are you hearing from incoming freshmen – are they still planning to attend? Have you heard from any former SHS students who are now enrolled in college? Are many deferring their plans to go back?

There have been some reports recently of a greater number of students at some institutions opting to defer their enrollment than in past years. To be honest, we have not heard from our recently graduated seniors (or current college students) en masse that their plans have changed, but one would surmise that as more schools transition to a fully remote experience, the typical number of SHS students who opt for a gap year (typically a small handful) would be larger this year. That being said, the challenge of finding alternatives in the midst of pandemic will no doubt continue.

How are plans to go remote affecting this year's seniors' decisions on where to apply? When families are weighing the cost of a 4-year college experience, do you think that the colleges' remote learning programs are impacting those decisions?

Given that most of us hope (wish) to have a sense of normalcy this time next year, we expect that our seniors will approach their post-secondary plans based on an anticipated in-person experience, rather than any current remote option. At the same time, it will be interesting to see how the experiences of the past few months have shaped our students' approach. For example, approximately 30% of our seniors typically enroll in a college within New York state, and only time will tell if that number increases this year due to a reticence to travel further.
In terms of cost, there is no doubt that conversation is happening all across the country, and we have been privy to those questions and concerns in Scarsdale as well. From the college's point of view, finances and ongoing economic realities are the primary challenges that are keeping university and admissions leaders up at night.

Discuss the decision by some colleges and universities not to require SAT/ACT tests. What are you advising high school students about testing?

Prior to the pandemic, approximately 1000 schools were already test optional. That number has now increased exponentially, and I would argue that "some" is actually "most". As for many students across the country, testing has been a real challenge for our rising seniors. All spring exams were cancelled, and given social distancing guidelines and ongoing issues related to hosting exams, most high schools have been forced to either limit the number of students they can safely test (SHS as an example) or cancel the exam at their site altogether. That has caused ongoing difficulties for students with respect to taking exams, especially prior to any early deadlines. Any further school closures could cause additional test center disruptions. That being said, admissions officers live in the same world we do, and we encourage students to have conversations with their respective Dean. We will be able to support their efforts in providing context and developing an individualized plan that makes sense for them.

If a student is able to test, the decision on whether or not to submit scores is an individual one. Students may alter their approach based on different schools on their list (for example, submitting a score to one school and not others). It is a nuanced conversation that Deans can have with a specific student.

If students apply without test scores are they at a disadvantage?

It is important to remember that standardized tests are one aspect of an application, and a wide variety of schools are already accustomed to making decisions without scores. The National Association of College Admissions Counselors (NACAC) has just released a report on the "Role of Standardized Testing in the time of Covid-19 and Beyond", calling on colleges to reflect on the role standardized testing plays in their admissions process. I would argue that most college admissions officers recognize the impact the pandemic has had on students ability to test, and have adjusted their admissions practice to reflect that.

In answering the larger question, I would say, "it depends". There are many institutions that have made a commitment to an evaluation process that minimizes or even eliminates the use of standardized tests in their process. Others are still insisting on some type of standardized metric. Still, we believe that the following quote from a Dean of Admissions at a highly selective institution captures the current state of affairs.

"Optional" is not a trick word. It is not a wink that signals a continued institutional preference for the upcoming admissions cycle. This is not a moment for euphemisms or gimmicks; there should be no parsing of intent with this amended testing policy. It is a clear response to an unprecedented moment that requires admission officers to reimagine some of the elements we have historically required as we reassure anxious students about their upcoming applications. Worries about oversubscribed test sites, anxiety regarding limited registration access and the incongruity of test prep during a quarantine can be set aside. We will welcome any testing element a student chooses to share—the SAT, the ACT, a subject test, an AP score—or none at all. Our admission committee will review each candidacy without second-guessing the omission or presence of a testing element.

Now that in-person school is limited – are advisors meeting with students? How is the counseling department navigating the college admissions process?

We understood in the spring that the coming academic year would probably be unlike any that we have ever experienced. To that end, the Counseling Department has worked throughout the summer to consider our program for the 20-21 school year, and shared our plan for supporting students in the college application process with our rising seniors and parents. You can find the link for that email here. We will soon be in touch with students across all grade levels to reiterate our support and ongoing counsel in this incredibly challenging environment.

How is the guidance department keeping up with all of these changes? New announcements seem to be coming out daily!

This summer has been unlike any other any of us can recall. There has rarely been a day without a group email from one of the Deans providing information regarding a recent development in college admission. We have also been quite busy in supporting the restart plans and our overall work in general. The past few months have been incredibly challenging for all of us, professionally and personally, and I couldn't be more proud of a group of colleagues as committed to their students and profession. At the same time, I hope that those reading this article remember the incredible commitment of the entire SHS faculty to our collective work, and that ultimately we are human beings who are facing the same challenges and disruptions to our daily lives as so many across this country. Patience and kindness will be our ultimate goal for this year. To our students. Ourselves. And each other.
Call of the Wild
Details

Written by

Joanne Wallenstein

Category: The Goods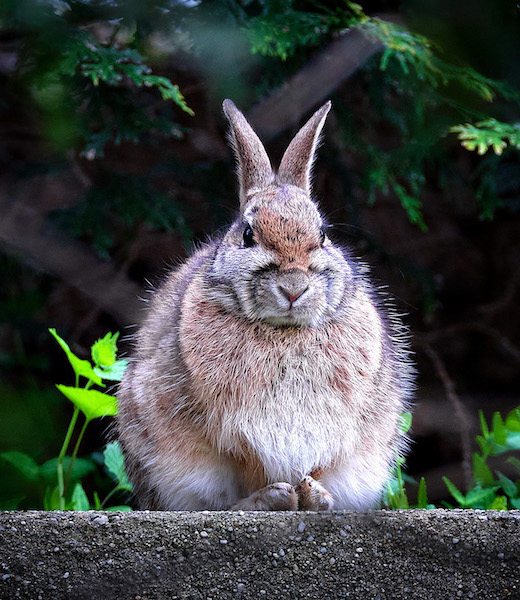 Fierce Bunny by Michael ChayesWe asked for photos of the wildlife that abounds in Scarsdale and you answered. It's amazing what residents are finding in their own backyards, on the streets and in the parks of the Village.
Hawks abound, and though many are calling them red tailed hawks, Zachary Jacobs said they are actually Rough Legged Hawks that live in Fox Meadow and are not usually here in the summer. See his photo below along with a hawk that Nancy Adler found on her balcony on Park Road and another spotted by Andrew Sereysky in Greenacres.
Photographer Michael Chayes captured a chipmunk, a goldfinch and this fierce bunny, one scary guy.
And Marjorie Engel forwarded a photo of an egret she spotted in the brook behind the high school.
On the scarier side, see below for a fox on Stratton Road, captured by Sharath Srinivas.
Keep sending your photos to scarsdalecomments@gmail.com. All shots of flora and fauna are welcome.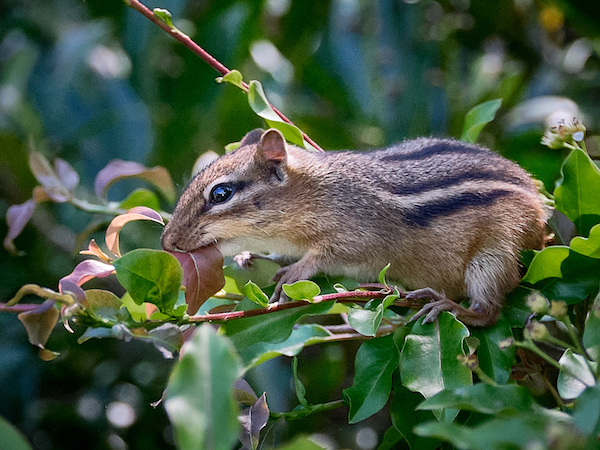 Chipmunk by Michael Chayes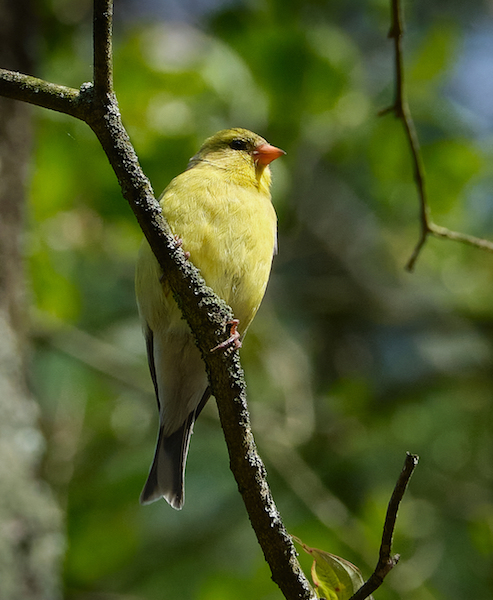 Goldfinch by Michael Chayes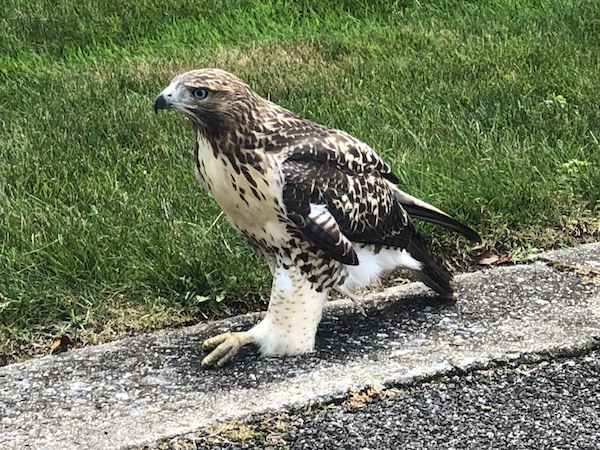 Rough Leg Hawk by Zachary Jacobs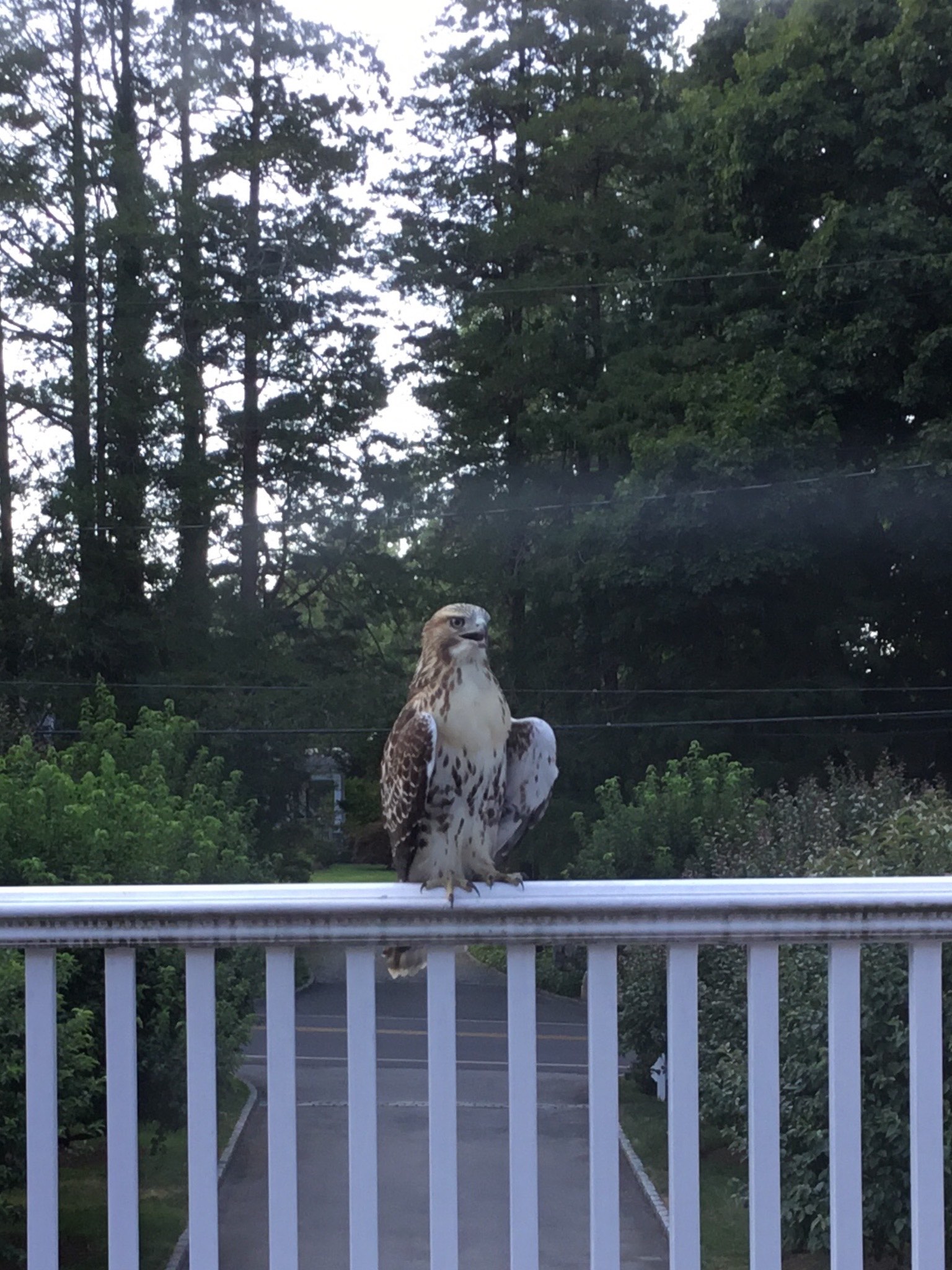 A hawk on Park Road from Nancy Adler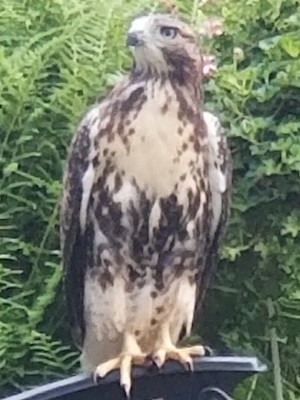 Another Hawk submitted by Andre de Greenacres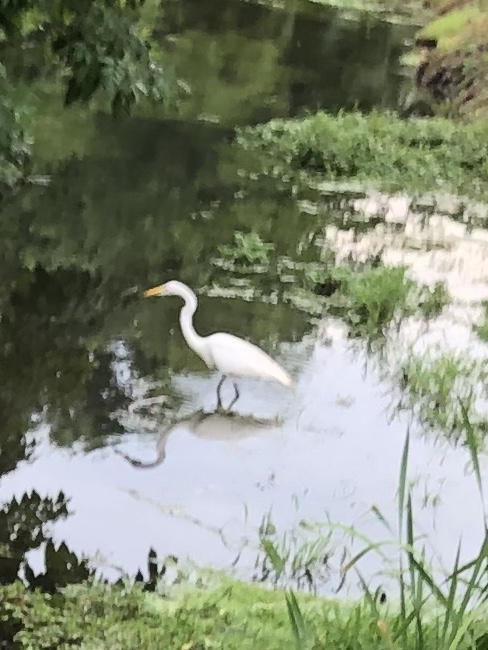 An egret at the high school submitted by Marjorie Engel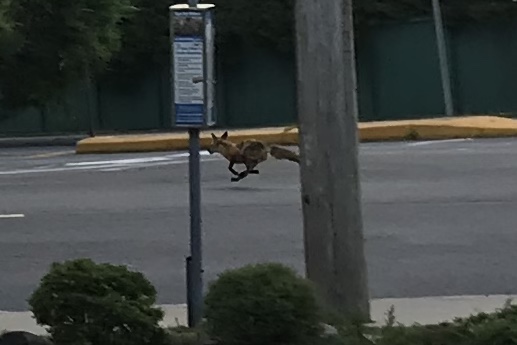 A Fox on Stratton Road by Sharath Srinivas
Open Letter to Scarsdale's Learning Community from the Coalition for Scarsdale Schools
Details

Written by

Joanne Wallenstein

Category: The Goods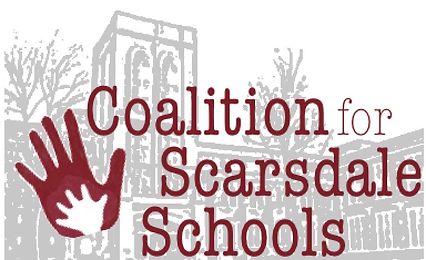 August 13, 2020
Open Letter to Scarsdale's Learning Community:
We, the undersigned Scarsdale residents, wish to make clear that we support, admire and respect Scarsdale's renowned faculty and staff for their professionalism and dedication to our community's children. When we say that we moved here for Scarsdale's schools, we essentially mean that we moved here for Scarsdale's teachers. We know that the greatest strength of our school system is the opportunity our students have to connect to their teachers, who are trained and caring adults and take the time and interest to know and instruct so many young people at every stage.
We are heartsick that the Scarsdale Teachers Association leadership determined it necessary to express its concerns about teaching here and feelings of not being appreciated or valued. Without our teachers, our children could not reach their potential, and we are grateful for this partnership that helps produce leaders, thinkers, artists, scientists, humanitarians and future teachers, too. We want Scarsdale teachers to know that we believe you and your fellow teachers are the backbone of society.
We are all in this together.
Scarsdale has one "industry" – together we grow children, hopefully into thriving, compassionate global citizens who will contribute to society in the non sibi tradition of our schools. This pandemic has challenged every aspect of this work, and we value the efforts of Scarsdale's teachers to be our partners, pivoting through this pandemic for the benefit of the children. We feel that cannot be stated enough – we are all in this together.
We understand that tensions are very high during this scary pandemic, and that our District is not alone in the struggles to plan and prepare as this situation has extended and morphed in unimaginable ways.
We recommend the following community-wide assumptions and pledges to help facilitate improved dialogue and compromise for everyone in the critical days ahead, and going forward–
1) We will speak respectfully to and about each other, assuming all stakeholders want good educational outcomes for all students and safety for teachers and students. We will be patient and kind, even when frustrated or advocating for a position.

2) We will seek to be constructive and accept some compromises, recognizing there are no perfect options.

3) We will follow the science, to the best of our collective ability.

4) We will hear concerns without becoming defensive, take responsibility for decisions and missteps, apologize when wrong, and adjust when priorities are not fully understood, when goals are not reached, or when reasonable concerns are not accommodated.

5) The District Administration will redouble its efforts to set the tone and create the environment for constructive stakeholder dialogue toward a broadly supported reopening plan. The District will share information with all stakeholders transparently and quickly, even in working formats. Answering parent and teacher questions should be a priority.

6) We will assume all plans are just that –plans. We will be flexible and willing to change quickly even if it is inconvenient. We recommend that the District redouble its efforts to have broadly supported contingency plans at the ready. We believe there could be a time for various iterations on our shared path to normalcy. Which path we take now should not preclude us from planning out for many options.

7) We recommend a focus on positive ideas, creative solutions and, as quickly as possible, specific plans for children's learning outside of the classroom, respecting teachers' need for autonomy while also addressing parents' interest in a certain amount of consistency and quality. We will think out of the box, share inspirations and be the District of Yes, a beacon for thoughtful delivery of educational excellence regardless of the modality.

8) We will not confuse excellence with perfection, and will constantly evaluate and reflect on ways to improve our communications, plans, and approaches to children's learning and well-being in these unprecedented times.
We urge the District to renew stakeholder dialogue and reimagine exchanges with respect to the concerns expressed by STA leadership, and the concerns of parents, in an effort to develop (as quickly as possible) a plan for the start of the school year that has broader support from the various stakeholders, including our valued teachers, parents, and students too.
We welcome community members to sign on, please use this link:
To see the full list of names who have signed on in real time, see the letter in the link above. The list below is in formation as of August 14 2020 at 8:30 am.
Respectfully submitted,
Diane Greenwald, Co-Chair CSS
Arthur Rublin, Co-Chair CSS
Alissa Baum
Lauren Bender
Nisreen Bhora
Liz Brew
Vanessa Brosgol
Joy Brownstein
Sheela Chari
Todd Cohen
Jordan Copeland
Lisa Copeland
Scott Coplan
Susi Coplan
Fernanda Couto
Beth Cukier
Jeffrey Dallal
Susan Douglass
Jim Dugan
Melissa Eisenberg
Nicolas Friedman
Sara Friedman
Karin Garvey
Beth Gelles
Anthony Gibney
Rebecca Goldman
Katy Goldman
Amy Goldstein
Deborah Gorrin
Marc Greenwald
Doron Gutstadt
Sharon Gutstadt
Jenna Handel
Claire He
Dan Hochvert
Janet Horn
Albina Hussain
Riaz Jivraj
Anna Karpman
Olivia and Seuk Khang
Rebecca Kinoshita
Wendy Kleinman
Stefanie Koch
Jocelyn Koenig
Rachel Krisbergh
Amy Laartz
David S. Lee
Jonathan Lemle
Joele Levenson
Amy Lewis
Michelle Lichtenberg
Laura Liu
Elaine Mattioli
Eli Mattioli
Larry Medvinsky
Barry Meiselman
Arek Melemetci
Margot Milberg
Julie Miller
Stephanie Miller
Haicheng Ni
Beth Pass
Steve Pass
Molly Pease
McLean Pena
Richard Pinto
Sara Pinto
Ryan Purcell
Susan Quill
Debbie Rapaport
Rachel Rilander
Jen Rosen
Nicola Rosendorff
Susan Ross
Rohini Sahni
Shirley Salmeron Dugan
Brooke Sanders
Rachel Schmerin
Beatrice Sevcik Gibney
Lesley Shearer
Christine Sloben
Jill Spieler
Hope Stephens
Jon Ungar
Nicole Ungar
Susan Vibbert
Loretta Vickers
Abby Wallach
Jane Wang
Allison Weinberg
Marin Weinberg
Sharon Weinberg
Steven Weinberg
Jessica Weiss
Christine Weston
Melissa Wetzstein
David Wetzstein
Gabrielle Wise
Mauri Zemachson
Robert Zoland
Flourish Baking Company: Comfort Foods with a Vegan Twist
Details

Written by

Joanne Wallenstein

Category: The Goods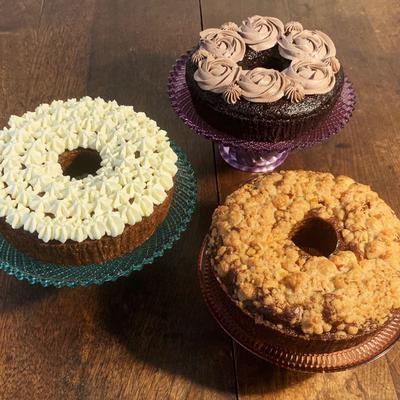 Celebration cakesWith so many of us still at home, and the virus putting summer vacation plans in doubt, more than ever we're dining in. What to cook? Or what to pick up? The question is even more difficult if you have gluten free or vegan eaters in your group.
Diane Forley at Flourish Baking Company in Scarsdale is here to help. Flourish has been cooking healthy, vegan fare for years that was primarily available at other retail outlets but can now be picked up directly from their kitchen on Summerfield Road in Scarsdale.
Chef Forley has been a long-standing advocate and practitioner of plant-based cooking and baking. Her "roots" in modern American and classical French kitchens have allowed her to develop a personal approach that breaks with, yet remains mindful of, tradition. Her early training included The River Café and Gotham Bar and Grill in New York and L'Arpege and Maison Blanche in Paris, and pastry at L'Ecole Lenôtre.
What's cooking at Flourish? From sweet to savory, Flourish is returning to their roots as a 'vegetable bakery' with all vegan 'burgers,' 'meatballs,' veggie pot pies and soups. They sauté leaves into a vibrant green pesto, toast seeds and spices for a smoky bean chili, and slow-roast roots into fries. Their goal is to make vegetables as delicious as possible and create pantry staples that you can use to help you 'FLOURISH' in your own kitchen.
If you'd like to do it yourself, Flourish has assembled all the components for a complete meal selecting from their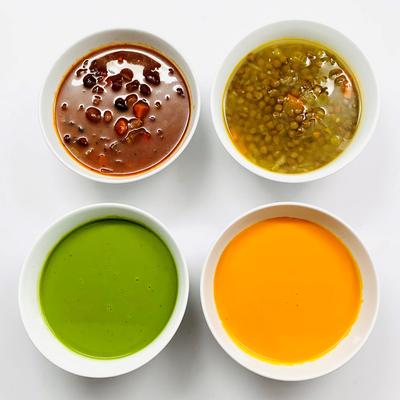 Soups most popular meal combos. Each family meal will serve up to four and designed to be ready in 30 minutes or less. All items are stored frozen until ready to bake and reheat. For best results, thaw a day ahead for quick reheats. Choose from vegan burgers and fries or macaroni and cheese and slaw with chocolate chip, oatmeal raisin or snickerdoodle cookie dough that you can pop into the oven and enjoy a fresh batch of warm home baked cookies.
Flourish bakes their own bread as well as cakes including carrot, apple crumb and chocolate or vanilla celebration cakes with wheat flour or gluten free.
Flourish has taken many precautions to ensure the health and safety of their employees, the work environment, and their products during the COVID crisis.
Visit their website here to order by Wednesday for curbside pick up on Fridays from 10 am to 4 pm at 160 Summerfield Street in Scarsdale.
Flourish Baking Company
160 Summerfield Street
Scarsdale, New York 10583
914-725-1026
https://flourishbakingcompany.com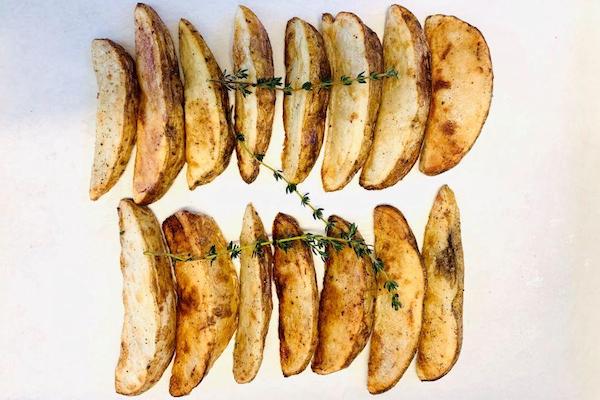 Steak Fries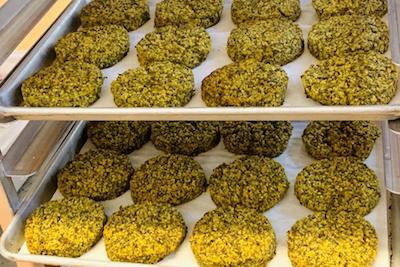 Millet Burgers