Scarsdale Democrats Host Successful Summer Fundraiser
Details

Written by

Joanne Wallenstein

Category: The Goods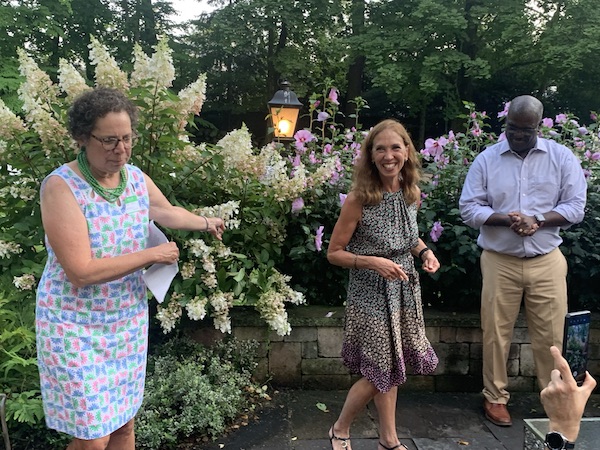 This letter was written by Myra Saul, Chair of the Scarsdale Democratic Town Committee
To the Editor:
The Scarsdale Democratic Town Committee August 12th fundraiser was a great success! Despite a passing thunderstorm and covid restrictions, our intrepid program committee held a wonderful event.
We raised more than $11,000 for Fair Fight, Stacey Abrams' voting rights organization. We are keeping our donation page 'live' for a while to give those who haven't donated or know of family and friends who may want to donate an opportunity to still give. Small amounts add up. Any contribution is appreciated. Please use this link: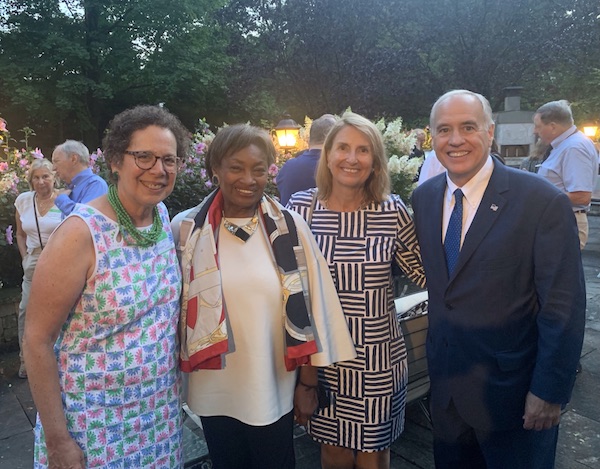 Voting rights are facing a crossroads in this country. Fair Fight fought for victories in Georgia (saving the Biden presidency with electoral votes and the election of two senators) and is continuing the fight against the suppression of Black and brown voters across the country.

We had four excellent speakers: Ny Whittaker, former New York State Senior Adviser for the Biden campaign and the founder of the grassroots group New York for Biden+Harris, New York State Comptroller Tom DiNapoli and Scarsdale's two New York state legislators, Assemblywoman Amy Paulin and Senate Majority Leader Andrea-Stewart Cousins. Congressman Mondaire Jones sent a tape of his remarks that was distributed to donors.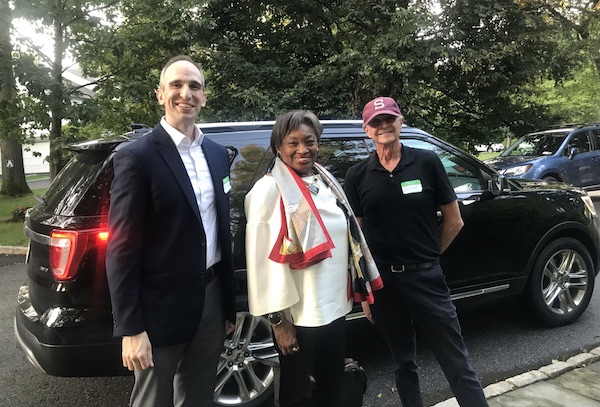 Many local elected officials were in attendance, including Mimi Rocah, Westchester's district attorney and a Scarsdale resident.
The Scarsdale Democratic Town Committee thanks Assemblywoman Amy Paulin and Ira Schuman for hosting. Vintology Wine & Spirits kindly donated the wine for the event.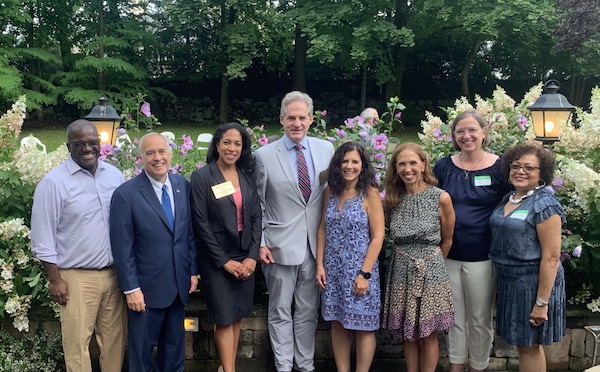 If you have an interest in Scarsdale Democrats, please contact me at scarsdaledems@gmail.com.
Myra Saul
Chair, Scarsdale Democratic Town Committee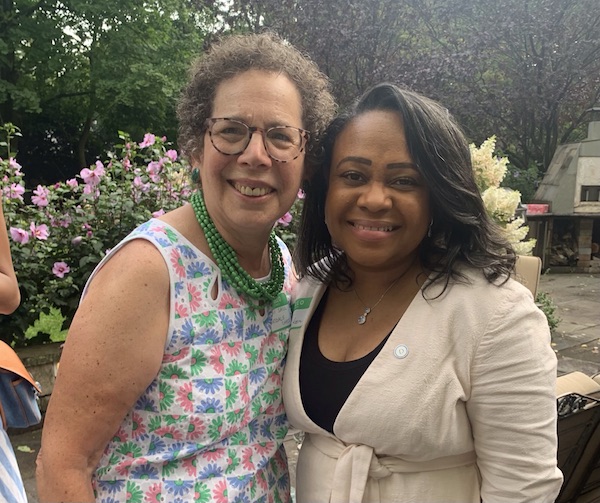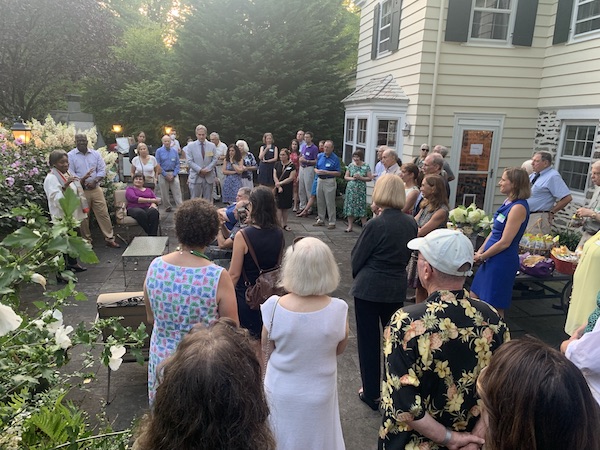 The Ironic Fall of Governor Cuomo
Details

Written by

Joanne Wallenstein

Category: The Goods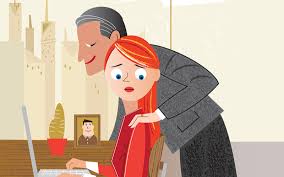 One of the great ironies of Governor Cuomo's current crisis is that he has become the victim of sweeping changes in workplace harassment provisions that he signed into law in April 2019. This was pointed out to me by State Assemblywoman Amy Paulin when I ran into her in Scarsdale Village last week.
She explained that as a part of the Governor's 2019 Women's Justice Agenda the new law strengthened New York's anti-discrimination laws to ensure employees can seek justice and perpetrators will be held accountable by:
-Eliminating the restriction that harassment be "severe or pervasive" in order to be legally actionable.
-Mandating that all non-disclosure agreements allow employees to file a complaint of harassment or discrimination.
-Extending the statute of limitations for employment sexual harassment claims filed from one year to three years.
In addition, these new laws:
-Require employers to provide their employees with notice about the employer's sexual harassment prevention policy in English as well as the employee's primary language;
-Expand the coverage of the Human Rights Law to all employers in the state;
-Extend protections against all forms of discrimination in the workplace to all contractors, subcontractors, vendors, consultants, or others providing services; and against all forms of discriminatory harassment to domestic workers;
-Require courts to interpret the Human Rights Law liberally regardless of the federal rollback of rights;
-Prohibit mandatory arbitration to resolve cases of discrimination and harassment in the workplace;
-Update the power of the Attorney General to enforce the Human Rights Law; and
-Require a study on how best to build on recent sexual harassment prevention laws to combat all types of discrimination in the workplace and a review of sexual harassment policies every four years.
How will this law affect Cuomo?
According to NYS Attorney General Letitia James report, the Governor's reported sexual harassment dates back to 2019, and therefore can be reported under the new extension of the statute of limitations.
The 2019 law lowered the bar for discriminatory behavior from "severe or pervasive" to "more than "a petty slight or inconvenience," making it less burdensome for the eleven victims to come forward.
The 2019 law extends protection to contractors, subcontractors, vendors and consultants and others providing services. Beyond the harassment in his own office, the Governor is charged with targeting women who did not work on his own staff including a state trooper and could be included in the report.
Furthermore, it's not clear if the Governor completed the workplace harassment training that is required under a 2018 bill that he himself signed into law.
Will the Governor lose his pension? Again, he could become the victim of another bill he signed into law, effective January 2018, after it was passed by a constitutional amendment.
The law says that if he is convicted of a felony, "connected to his public duties, the judge has discretion to reduce or revoke the pension upon a hearing and consideration of several factors (e.g., will it cause undue hardship to the person's children/spouse, and the severity of the crime.) As some of the victims are pursuing criminal charges against the Governor, if he is convicted he may also lose his pension.
What can we conclude? Whether it was hubris or a blind spot, the Governor failed to connect his own behavior with the laws he enacted.
SBA Announces Four Days of Events at the Scarsdale Sidewalk Sale 7/28 to 7/31
Details

Written by

Joanne Wallenstein

Category: The Goods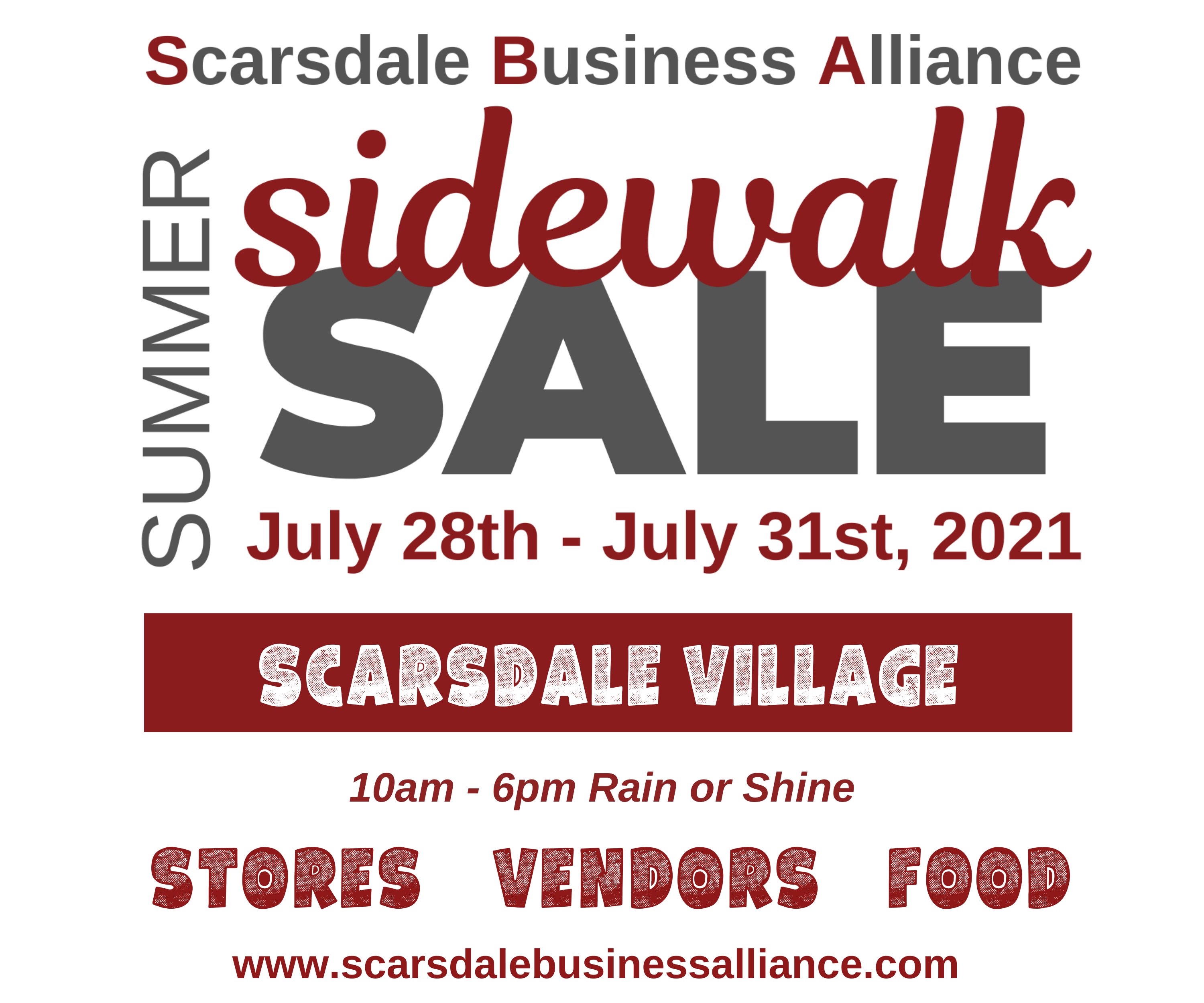 The Scarsdale Business Alliance (SBA) is on through Saturday July 31, 2021 with lots of great merchandise, events, music and more. Visit Scarsdale Village Thursday, Friday and Saturday from 10am-6pm, rain or shine. In addition to offerings from Village retailers, find tents from local businesses in Boniface Circle. On Friday night from 6-8, kids can chalk Village streets and on Saturday hear three local bands in Chase Park.
This year's sidewalk sale includes a variety of events throughout the four days. "The SBA is thrilled to be able to provide opportunities for the Scarsdale community to come out, socialize and celebrate in a safe and happy environment," from Marcy Berman-Goldstein, Co-President of the SBA. "We know that when our village residents come out in large numbers, our business community thrives. All residents should participate in these events in order to support our village and help make our downtown thrive!"
Visit the Village center during the event to take advantage of the fabulous sales and discounted deals from your favorite stores and outside vendors. In between all the shopping, be sure to stop by the Dine the 'Dale tent to order table service, delivery and carry-out from over two dozen Scarsdale restaurants. Enjoy music from venerated local bands while you shop and participate in creative and healthy activities throughout the week. See the full activity schedule below.
Parking: There is 8 hour pay-as-you-go Pango parking available daily in the Christie Place commuter garage (64 East Parkway), with free parking on the weekends for Village consumers.
Here is the schedule of events: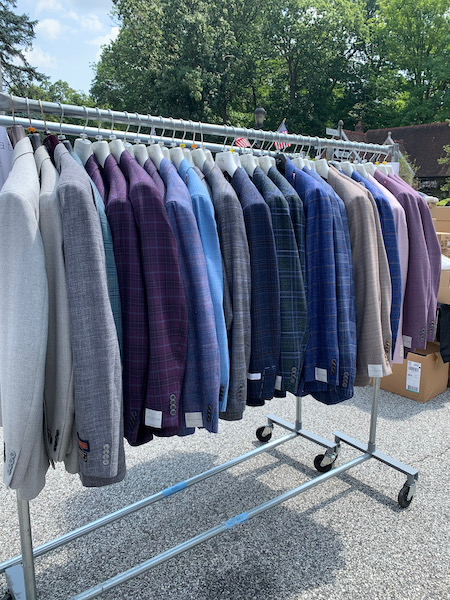 Thursday, July 29th
Sidewalk Sale 10am - 6pm
Club Pilates in Chase Park 10am
Club Pilates is a boutique reformer-based Pilates studio, offering group classes and semi-private and private sessions. Pure to Joseph Pilates' original Reformer-based Contrology Method, but modernized with group practice and expanded state-of-the-art equipment, Club Pilates offers high-quality, life-changing training at a surprisingly affordable price.
Sign up for our free 45-minute mat Pilates class at Chase Park by calling 914-449-4411 or online here.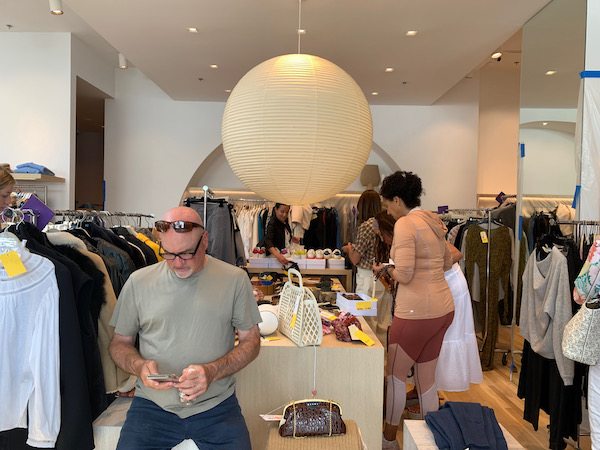 Friday, July 30th
Sidewalk Sale 10am - 6pm
Westchester Burger Food Truck 5pm - 8pm at the Dine the Dale Tent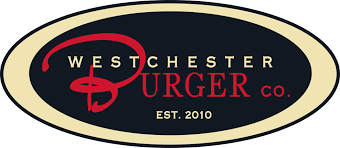 Both a brick-and-mortar restaurant and a food truck, Westchester Burger Co. offers burgers galore and all your favorite American classics. Their extensive menu features award winning brussels sprouts, handmade spring rolls, fish tacos, and more - including sangria, wine and beer. (Which must be consumed in the Dine the 'Dale tent). Their signature WBC Burger has been named in Westchester Magazine's best of Westchester and was voted the magazine's choice for the best burger in Hudson Valley. Come dine with us!
Chalk the Dale 6-8pm in Boniface Circle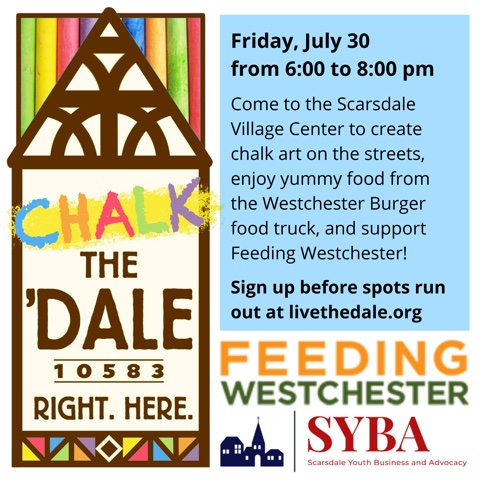 Back by popular demand, Chalk the 'Dale returns to Scarsdale Village Center on Friday, July 30 from 6-8 pm. This family event produced by the Scarsdale Youth Business and Advocacy Group (SYBA), is designed to bring the community together and add vibrancy to our Village while fostering creativity and raising funds for Feeding Westchester. Scarsdale residents are invited to create chalk art on Boniface Circle. To participate, residents should sign up at https://www.livethedale.org/chalk. The $10 admissions fee will be used to help defray the cost of supplies for the SYBA Feeding Westchester food drives.
ScentFluence Event 6pm - 8pm under the Dine the 'Dale Tent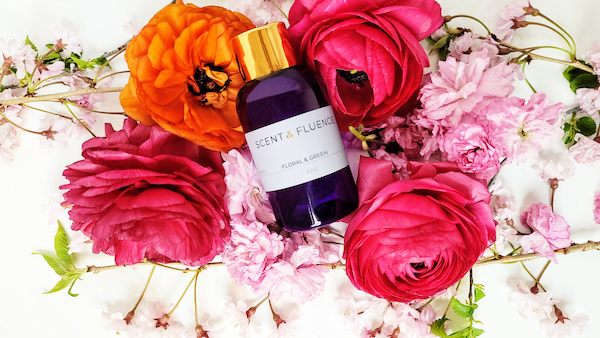 Challenge your kids and yourself to guess the scent! Scarsdale's own ScentFluence Aroma Design Studio invites you and your family to a fun and unique interactive scent event, with games, prizes for participants, as well as a raffle drawing. Plus... help us to create an original "Scent of Scarsdale." Stop by and let the smelling begin!
Saturday, July 31st
Sidewalk Sale 10am - 6pm
Music in Chase Park 12pm - 4pm
On Saturday July 31st, the last day of the Scarsdale Village Sidewalk Sale, there will be live music in Chase Park to make your shopping experience even more enjoyable. Three local bands will provide some stimulating summer vibrations to soothe your Covid-weary soul!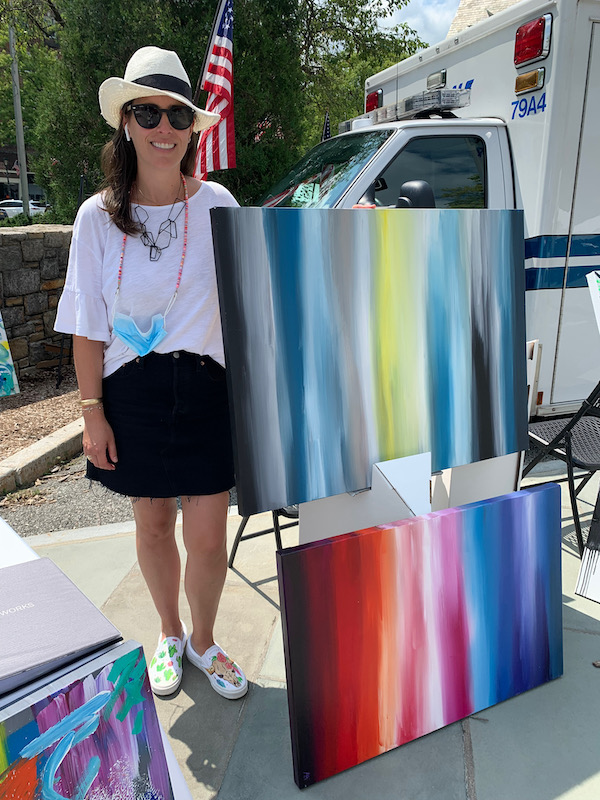 12:00 pm School of Rock
1:15 pm Sidewalk All-stars
2:30pm Where is Phi
Bring your lawn chair, blanket and picnic basket and relax in Chase Park while listening to some of Scarsdale's favorite musicians.
Sidewalk Sale Draws Residents to the Village for Fashion, Food and Fun
Details

Written by

Jack Margolin

Category: The Goods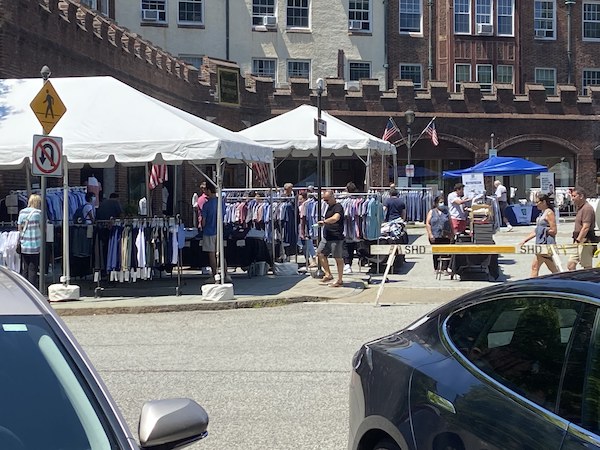 Hundreds gathered in and around Scarsdale Village from Wednesday July 28 to Saturday July 31 to celebrate an effort to slowly return to normalcy, shop, and enjoy the beautiful weather.
The annual sidewalk sale kicked off on Wednesday, July 28th from 10 am to 6 pm as the 4 days of shopping began. Right as the sale ended for the day, Orangetheory Fitness hosted a free, 45-minute class led by a professional coach. The class included cardio and bodyweight exercises.
On Thursday, July 29th the Sidewalk Sale continued for the same 10 am-6 pm timeslot. In addition, a 45 minute Pilates class was held in Chase Park, hosted by Club Pilates.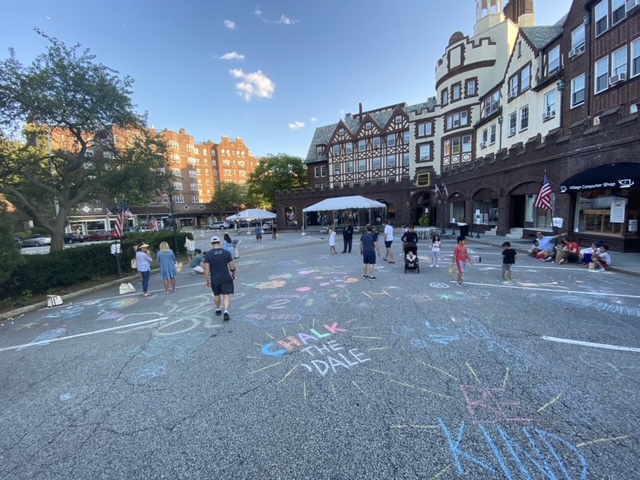 Chalk the Dale
On Friday, July 30th, day 3 of the Sidewalk Sale rolled on as scheduled. At the end of the day, children and parents of all ages assembled in the village to participate in the popular "Chalk the Dale" activity from 6-8 pm, produced by Scarsdale Youth Business and Advocacy Group. The event is designed to be a fun way for kids of any age to get creative decorating the village in whichever way they'd like, while also raising funds for Feeding Westchester. Each family gave $10 to help the cause.
"We thought it would be really fun for the girls, and we loved the idea that the money was going to Feeding Westchester," said Danielle Feldman. Everyone was able to chalk in their own areas. "It's pretty safe and spread out, so I feel good," said Stefan Feldman.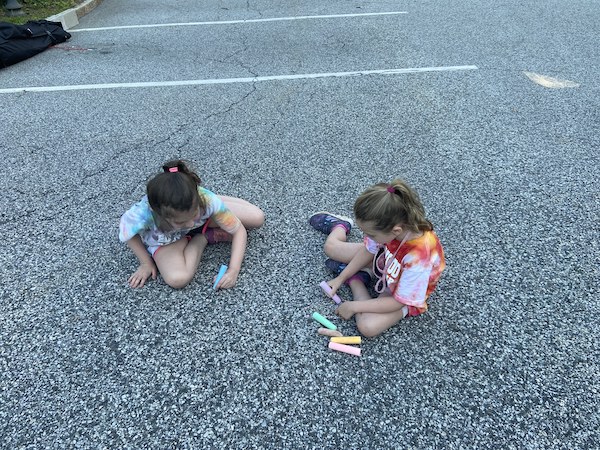 Anna Feldstein, head of Scarsdale Youth Business and Advocacy said, "Chalk the 'Dale was such a success!! Over 100 people came, and I think families really enjoyed it! We raised $350 which will defray the cost of supplies for SYBA Feeding Westchester food drives!"
At the same time, the "guess the scent" event hosted by Scentfluence took place. Kids and their parents were invited to the Scentfluence Aroma Design Studio to guess scents for prizes, followed by a raffle drawing. Furthermore, everyone helped to make an "original scent of Scarsdale."
The Westchester Burger food truck was available in the Dine the Dale tent from 5-8 pm, which gave families an easy way to grab a quick meal and then enjoy whichever activity suited them best.
On Saturday, July 31st, festivities continued in the village, with live music played from 12-4 pm to accompany the final day of the Sidewalk Sale that would continue from its same time of 10 am-6 pm. From 12-1, the White Plains School of Rock took the stage to entertain the crowd, followed by Where is Phi from 1-2:30, and then the Sidewalk Sale All-Stars closed out the music portion of the day until 4 pm.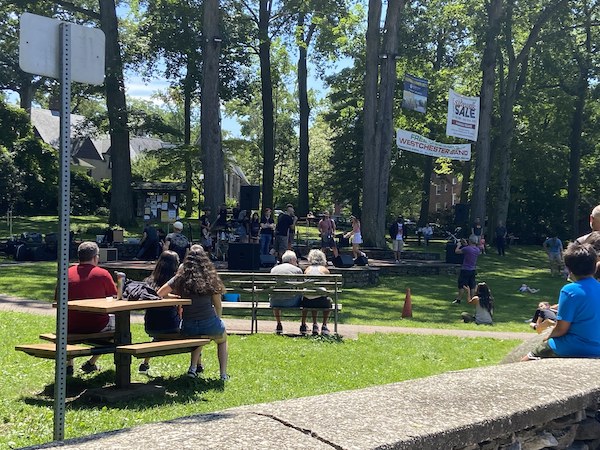 Music in Chase Park"The live music was a nice touch to finish out the sale," said Bonnie Loeser. "I really enjoyed it," she added.
"Moving from [New York City], it's cool to see events in Scarsdale to bring the community together," said Robert Horn, who witnessed the Sidewalk Sale for the first time.
Scarsdale Business Alliance Board Member Amy Nadasdi said, ""This year's sidewalk sale was a huge success. Instead of the typical 3-day event, we extended the sale to 4 days in order to accommodate all the special events that we were hosting. Fortunately, the mostly gorgeous weather allowed for us to hold all our outdoor events. The live music in Chase Park from three of our local bands attracted an especially large crowd on Saturday, adding to a great vibe and a huge sense of community. And on Friday evening, the village was hopping with our youngest residents participating in the popular Chalk the 'Dale event. Each morning, special events under the tent and in the park highlighted Scarsdale merchants, including Orange Theory, Club Pilates and Scentfluence. With opportunities to gather and eat under the Dine the 'Dale tent, participate in the various activities each day, and to take advantage of exciting sales, people had more reason than ever to come out and enjoy our village and support our merchants."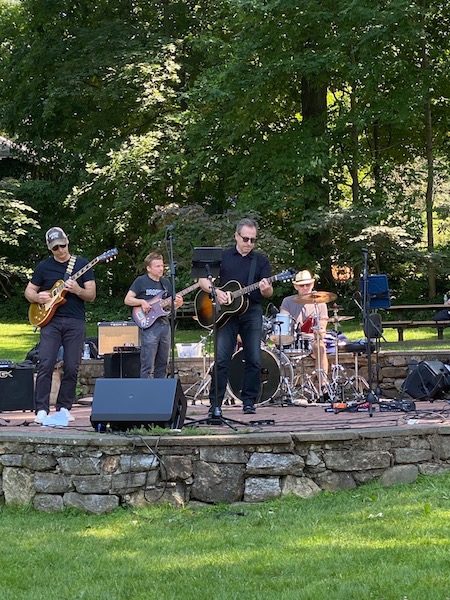 Sidewalk Sale All Stars Playing on Saturday July 31 in Chase Park
With options for all interests, this was a very successful week of events. The weather cooperated and everyone was able to enjoy a great deal of shopping, live music, and good food.

(Photos by Jack Margolin and Anna Feldstein)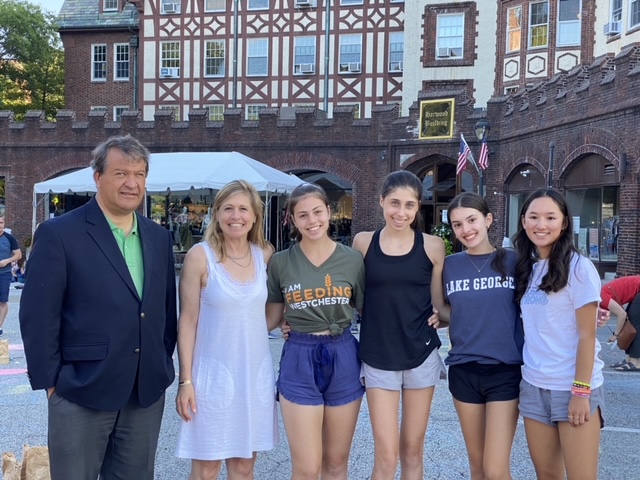 The Scarsdale Youth Business and Advocacy Group with the Westchester County Executive and the Mayor. Pictured here: George Latimer, Jane Veron, Anna Feldstein, Campbell Alin, Julia Kent and Katie Han.

At Last: New Dining Options in Scarsdale
Details

Written by

Joanne Wallenstein

Category: The Goods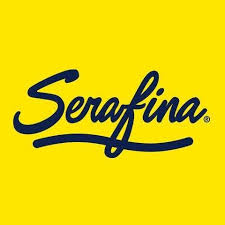 In a sign that happier times are ahead, we've noticed some new restaurants opening around town. After so many eateries closed their doors during the pandemic, it's great to see this infusion of new dining options in Scarsdale.
Serafina

First we noticed that Serafina, a local favorite for pizzas and pastas, will open in the Vernon Hill Shopping Center this summer, in the large space formerly occupied by Fig and Olive. The menu is already posted online and includes chicken, veal and fish along with antipasti and salads. Their website says they will be set up for online ordering and delivery too.
Here's a link to the menu.

The new Serafina will be located at 696 White Plains Road, Scarsdale. They will initially be open daily for dinner from 5 pm to 10 pm with lunch and brunch hours to be added in the future. Phone, 914-247-0500. Email: info@serafinarestaurant.com.
Aperiti Mediterranean Wine Bar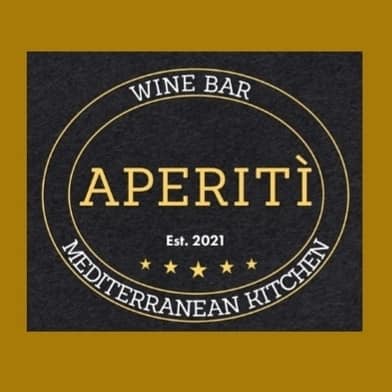 Another welcome addition is a wine bar and Mediterranean kitchen on Garth Road called Aperiti Mediterranean Wine Bar. It is run by the owner of Café Alaia, which relocated further up the street in the former location of Cooked and Co. The high top tables and stools spilling onto the sidewalk look like an inviting spot for a glass of wine and light summer dinner. Their post says, "Casual small bites, great wine list. Perfect for an impromptu night out with friends."
The menu is small but filled with tempting options. For appetizers there's baby octopus stew, baccala croquettes, lamb meatballs, fish and steak skewers, oven baked bread topped with prosciutto fresh tomato and manchego and more. There are salads, sandwiches and full entrees including grilled chicken paillard and paella. And of course, there's plenty of wine to choose from.
Stop by 66 Garth Road, Sunday – Thursday from 5 pm to 10 pm and Friday and Saturday from 5 pm until dinner wraps up. Phone: 914-713-4080.
Nonno's Restaurant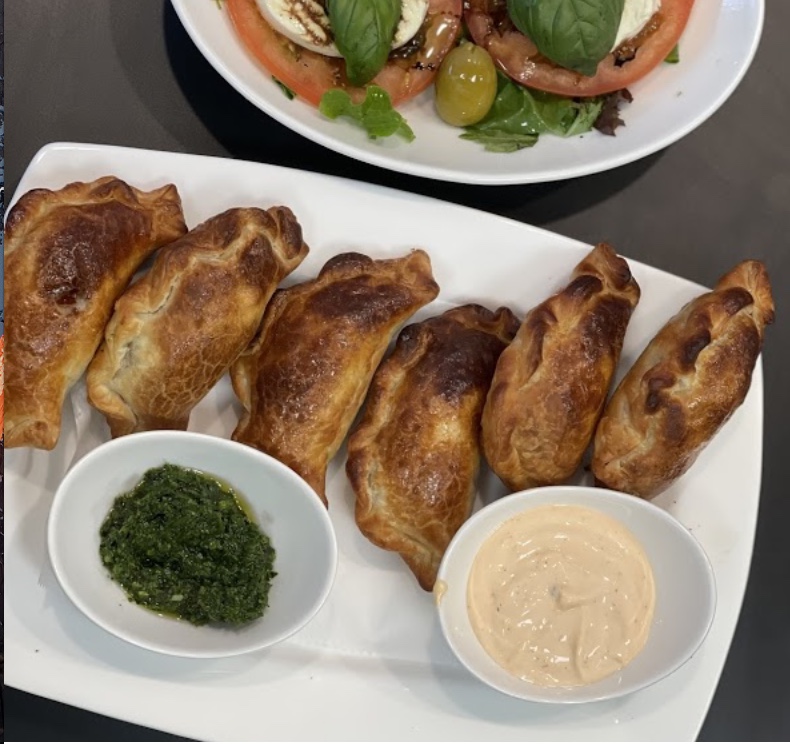 Just a few doors down at 62 Garth Road is another new kitchen offering take out or meals at a few tables inside and out. The cooks at Nonno's are Argentinian and there are delicious chicken and beef empanadas to eat in or take out. On the menu are pastas like Pasta Paolo, rolled pasta stuffed with spinach and cheese in marinara sauce, Linguine alla Vongole with clams and Homemade Gnocchi with broccoli rabe and sausage. Find Chicken Capri, a pan seared cutlet topped with mixed greens and Chicken Cardinale, a sautéed breast topped with prosciutto, eggplant and mozzarella. There are veal entrees, paellas, and grilled steaks, chops and seafood.

Also call for their daily specials at 914, 713-3947. Open Tuesday through Sunday, starting at 11:30 am.