Board of Education Reviews Budget and Addresses New Allocation
Details

Written by

Laura Halligan

Hits: 1661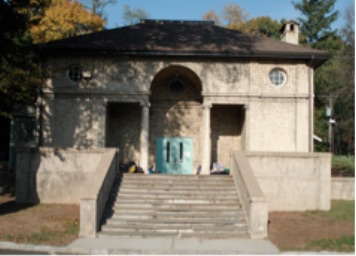 In its fourth budget study session, held this past Monday, the Scarsdale Board of Education and school administration provided a full review of the proposed budget as it currently stands.
Assistant Superintendent for Business and Facilities Stuart Mattey began the overview by addressing some questions posed by the public, including an explanation of the year-over-year increase in the special education budget, a justification for not deferring facility project items to save money in a particular budget year, and the plan for the CHOICE building at Scarsdale Middle School, which will not house students beginning next year.
Mattey then reiterated the budget process for residents who may be unaware. Remaining public budget sessions include a League of Women Voters information session on Monday, March 12, a district forum on Tuesday, March 13, and a discussion at the next BOE meeting on Monday, March 19. The board plans on voting to adopt the proposed budget on Monday, April 16.
Mattey also addressed specific budget components such as enrollment, staffing, expenses and revenue. Enrollment is projected to be flat in 2018-19, increasing by just four students. District staffing currently is projected to increase by 2.4 FTE's.
The expense budget is estimated at $156,899,407, which is a 2.09 percent increase over last year, or $3,208, 642. The largest expense component is employee benefits, which total $36,851,470. Employee benefits also account for the largest line item increase in the budget, increasing by $1,583,514 or 4.49 percent.
Revenues are projected at $156,899,407, which represents a 1.83 percent increase year over year. The main driver of the increase is building aid related to the 2014 bond projects, which is estimated to rise by 3 percent. Interest earnings also are expected to improve by more than $214,000 over last year.
The tax levy is estimated to increase by $2,922,514 (or 2.07 percent) over 2017-18, for total levy of $144,412,640. The tax levy limit is 3.08 percent and the draft budget is $1,429,955 below the projected limit.
The board then discussed the administration's request for an additional $250,000 for security enhancements (building and technology upgrades) and the hire of a director of security, which were discussed earlier in the evening. The amount was not included in the budget numbers as of yet, and, if treated as an add-on, would increase the expense budget by 2.25 percent.
Schools Superintendent Thomas Hagerman said, "There were conversations about ideas and thoughts relative to safety and security... We want to have more detailed security information (and) someone who can coordinate, interface with children and staff, someone who conduct safety activities/drills, someone with expertise and liaison experience with police, etc." He continued, "We need to have a more coordinated approach to this work... I don't see this being a high stakes investment for the next decade, but over the next couple of years, in order to do this right."
The board then considered two questions, should the proposed safety measures be funded and, if so, how? Board Vice President Scott Silberfein said, "I have no problem with increasing the budget line... to accomplish whatever it is you believe (necessary)... I would obviously like some clarity... but (building and technology improvements are) easier for me to get my hands around, knowing that we're going to have to do some of this stuff." Board President Bill Natbony stated, "We have a recommendation from the administration to spend $250,000 next year... (it) is very well-articulated, with known costs. I very much think this has to be done." He then asked the board as a whole, "Do we have a consensus to add this to the budget?" With no board members objecting, the allocation was approved.
The discussion next shifted to how the allocation would be funded, and if it would be treated as an add-in, covered by reserves or paid through eliminating another line item. Silberfein said, "I think we easily can find $250,000 in the reserves without exposing ourselves to risk in any meaningful way or influencing taxes." Natbony agreed, "I wouldn't want to take something away... I can be comfortable with taking the funds from reserves."
Board Member Pam Fuehrer added, "Considering a flexible and responsive budgeting process, saying that a 2.09 percent increase that we saw in January is important today... after weeks of discussion, is not genuine. To say we can be flexible and allow us go to 2.25 is what this is this is about. I don't have a problem saying... is this expense critical, necessary? Yes. Timely? Yes. Then, let's add it to our budget." Silberfein responded, "I agree with everything you just said... I personally think we have plenty of reserves (to cover the cost), especially for a high need like security."
The board then turned the issue over to the school administration to determine the best means to cover the security cost. The administration is asked to decide funding by the next board meeting.
Following the discussion, the board and administration addressed questions raised in the public comment portion of the meeting, which took place earlier. Specifically, they explained how the new security recommendations were developed, covered the timing of security vestibule construction (which will remain unchanged), and provided reassurance that the district's wellness initiatives are meeting the emotional health needs of students, on a school-by-school basis.
Not addressed, but noted, were budget questions sent to the board and administration to help guide preparation for the upcoming League of Women Voters budget information session. Leah Dembitzer (Mamaroneck Road), chair of the league's budget study committee, reminded the public that the session is scheduled for 10:00 am on Monday, March 12.
March For Our Lives
Details

Written by

Jordy Love

Hits: 2366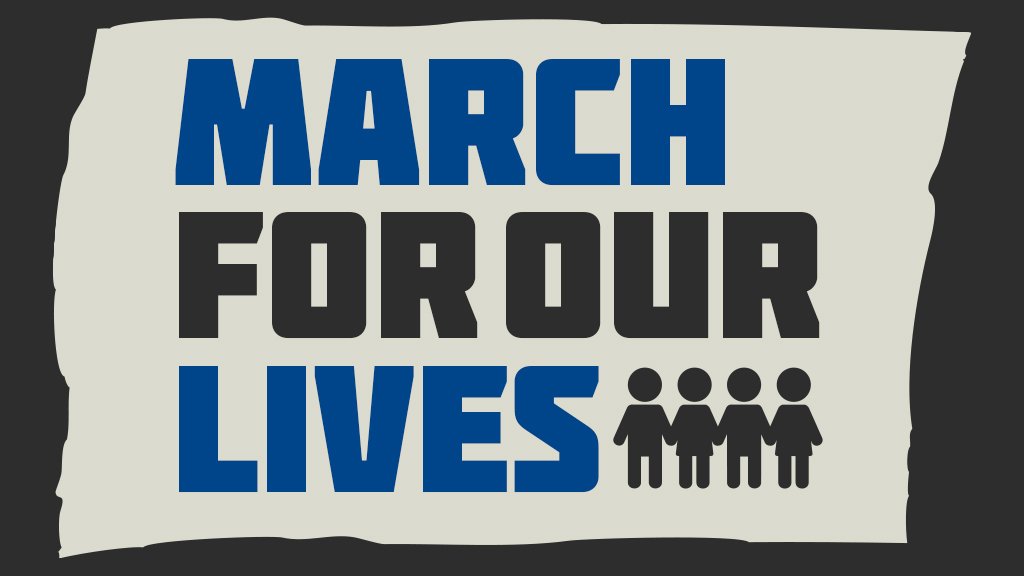 (This article was submitted by Jordy Love, a sohpomore at Scarsdale High School.) In the weeks following the fatal shooting at Marjory Stoneman Douglas High School in Parkland, Florida, students across America have been organizing rallies, walkouts, and marches to show their support for gun control. This tragedy has been a catalyst for the "Never Again" movement causing many to wonder why it took this long to spark action.
As many people know, the NRA carries a lot of influence over the Republican Party. With Republicans controlling our government, and Democrats and Republicans unwilling to agree, Congress often finds itself gridlocked and unable to make progress. In 2016, Democrats backed a filibuster, which forced Senate to vote on four gun control proposals. None of these proposals passed. In 1994, a ban on the manufacturing of different types of firearms was passed, but this gun control legislation expired in 2004 and attempts to renew it have been unsuccessful. Bump fire stocks, (also known as bump stocks) are devices that allow semi-automatic weapons to fire at a more rapid rate. The department of justice has announced that through a regulatory process, they may be able to reinterpret the legality of bump stocks and possibly ban them. Although this ban seems to be getting traction, people should not feel satisfied if it is accomplished. In the wake of the tragic Parkland shooting, Democrats have had a lot of pressure on them to "make a change" while Republicans have had an equal amount of pressure to stop accepting money from the NRA. Applying a ban to bump stocks is a step in the right direction. This being said, it gives both parties an opportunity to appear as if they are making huge progress and appear united in the eyes of American citizens when in reality, they have only tackled a smaller issue that falls under the umbrella of gun control.
Many people are thirsty for change but of course, laws aren't passed overnight. One solution President Trump has proposed is arming teachers. This approach makes many students and teachers feel uncomfortable and unsafe. The most important thing to do is limit access to guns and makes them harder to obtain; however, this is much easier said than done. Australia has not had a mass-shooting spree since 2002 and statistics show that Japan is one of the safest countries in the world as far as gun violence is concerned. This is because after horrific shootings, Japanese and Australian governments barred down and implemented strict gun-control laws. The United Sates is unique in the fact that the second amendment says we have the right to bear arms but many believe that this constitutional right is outdated considering the fact that when it was written, the technology for automatic weapons was non-existent. In our world today, rifles, handguns, and other fire arms are more dangerous and accurate than could have been imagined when the constitution was written —the weapons of today are easily obtainable and completely different than anything that existed in 1791.
On Monday at Scarsdale High School there was a possible threat against the school via social media. Police were notified and officers were posted on campus after school as a result of this threat. On Tuesday, five Westchester School Districts went into a lockout, preventing everyone but students and teachers from coming in or out of the school building. Although there were no actual incidents at the schools, students and community members are understandably concerned. Jen Farfel, a tenth grade student at Scarsdale High School says, "Students should not have to worry about guns anywhere. Not only in school, but also while walking around the streets of their community. Placing metal detectors and new security systems in the school is not a rational or healthy way to make school a safer place. Action has to come from politicians, and change should be rapid." She is not the only student who feels this way. Another Scarsdale High School sophomore, Sammy Rosenberg added, "School should be an environment where students feel safe at all times. We must begin with social awareness and build up to changing laws. Buying guns should not be a common or simple task." Students, teachers, and parents all agree that feeling safe in school is essential.
A note from the author:
Considering recent events, I have been feeling especially grateful for our teachers and their bravery. That being said, arming them and making rifles more accessible is not a solution to the lack of gun control in our country. Protective measures such as law enforcement at school entrances may make us feel safe temporarily, but the only way to see permanent change is to speak up for what we believe in and make it happen ourselves. The Republicans run our government but the NRA owns the Republican Party and has paid them for their silence. Puppet politicians offering condolences to victims and their families is not enough; we need policy change and fast. As the future of country we MUST stand up for what we believe in and let everyone know that it is not acceptable to feel unsafe at our own schools. We may be young but we will not be unheard. If you are tired of feeling helpless, please support the Never Again movement by joining the march for our lives on March 24th, a march for gun control which will be held in various cities around the nation.
Jordy Love is a sophomore at Scarsdale High School. After the tragic shooting at The Douglas School she feels compelled to voice her opinion on gun control and become involved. She hopes to see change and an end to gun violence.
Greenacres Elementary Task Force Recommends a "No" Vote on the Bond on February 8
Details

Written by

Joanne Wallenstein

Hits: 6021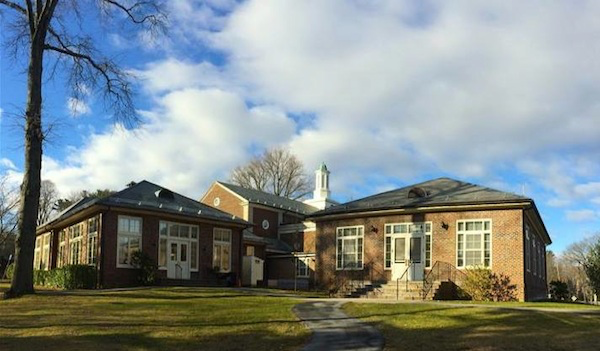 The Greenacres Elementary Task Force represents residents of Scarsdale who have significant concerns about the unmet facilities needs of Greenacres Elementary School and the health and safety aspects of a proposed renovation of the school.
We have advocated for an inclusive and transparent bond planning process, collaborative discussion of Greenacres' needs, fiscal responsibility, and a major focus on safety during any construction.

After careful consideration, the Task Force recommends a "No" vote on the 2018 Scarsdale school bond. We believe the bond is the product of a flawed planning process, offers a poor return on investment, and fails to address important safety concerns. We propose to work together with the School Board to develop and promote a new bond that offers worthwhile investment for all of Scarsdale while protecting our kids and teachers.
Process
Efforts to identify and incorporate community values were disingenuous, and no clear vision of the long-term investment of this bond was ever convincingly articulated. Many major decisions during this process were also made unilaterally behind closed doors.
There are too many examples of the flawed process to fully recount here, but some major events included:
Failing to adequately engage both Greenacres and all of Scarsdale in meaningful two-way dialogue;

Firing the former District architects and then hiring new ones and revealing the related RFP only after public pressure;

Holding the most important meeting of the process in determining the future plans for Greenacres on a weekday morning during a summer holiday week when many residents were out of town;

Inexplicably limiting the Greenacres discussion to a single renovation option;

Surveying residents purportedly to identify their facilities concerns but intentionally omitting a response that would have allowed residents to indicate their preference for a new Greenacres building;

Failing to form a Greenacres Building Committee until all major decisions had already been made, in contrast with renovation proposals at the other schools, then ignoring the most important recommendations made by the Greenacres Building Committee and the District-wide Facilities Committee;

Ignoring strong demand from surveyed residents for air conditioning throughout the District; and

Failing to pursue viable parking options for Greenacres or even to perform a traffic study when those issues have long been identified as significant Greenacres concerns.
With this history, perhaps it should come as no surprise that such a process resulted in a flawed and very atypical school bond proposal.
Return on Investment
The 2018 bond's proposed renovation of Greenacres is merely an expensive band-aid for a school building with significant unmet needs, including:
Small, antiquated classrooms for the younger grades;

Over 100-year old lead water pipes and aging sanitary pipes;

Ongoing issues with mold that more than once the District has incorrectly insisted had been fully addressed;

Lack of energy-efficiency and sustainability planning;

Inadequate parking and a precarious drop-off and pick-up traffic situation;

Lack of fire safety sprinklers as required in all new construction; and

Uniquely poor site plan that requires children to cross a road to access the playground.
Virtually none of these issues will be addressed by the $35 million renovation. In addition, the architects indicated that several million dollars of additional work will be required over the next decade. Is this the best use of Scarsdale's resources?
It is important to note that we are not promoting that a new Greenacres school would be the only acceptable solution should the February 8th bond vote fail. However, as recently emphasized by the League of Women Voters of Scarsdale in announcing why the League does not support this bond, the community was never provided with a full cost-benefit analysis to renovate and expand versus build a new Greenacres School. The Board's supposed comparative fiscal analysis assumes a $60 million cost for a new school without having conducted a true cost study. No architectural plans were ever drawn for a cost estimate nor were any options presented for study. In any case, the Board's myopic focus on cost alone ignores the crucial other side of any cost-benefit analysis: what would be the value of such an investment to the Scarsdale community?
Safety
As parents, we continue to believe that there are major, unaddressed safety issues with renovating the uniquely space-constrained Greenacres School while children are inside.
The 2018 bond does not include several safety recommendations endorsed by the Greenacres Building Committee and the Districtwide Facilities Committee, including modular classrooms to be used as swing space in the likely event of construction delays. These recommendations were ignored, and the Greenacres Building Committee was summarily dismissed prior to the Board making its final bond recommendation.
Additional safety concerns include:
Potential hazards resulting from the opening of walls that likely contain asbestos, lead and other toxic materials;

Playground in very close proximity to and surrounded by construction (an option to relocate the playground away from construction was dismissed without public discussion);

Use of cranes at Greenacres, including a statement by the District's Construction Manager that the kids will be around "swinging steel" for some time; and

Exacerbation of significant, existing issues with student drop-off, pick-up, traffic and parking.
The District has yet to come up with a contingency plan on where to move the children and staff should unexpected toxins be found in the renovation, or a detailed plan of how the children and staff will be protected at each stage of the renovation. Our children's and school staff's safety during this proposed renovation process should not be put at risk.
This renovation cannot be compared to other school renovations. The Greenacres project would be the largest renovation project in the history of Scarsdale's elementary schools, in its oldest school building, on a site offering the least amount of room to accommodate the demands of construction. There is no margin for error.
Greenacres may be the first, but it won't be the last of Scarsdale's aging elementary schools to be subject to major construction. The precedent established for Greenacres will eventually affect all of Scarsdale's elementary schools. We must get this right.
Conclusion
Many of us moved to Scarsdale due to its reputation for educational excellence. We believe that a well-articulated, long-term vision of how this bond invests in improving the Scarsdale school system should have been apparent and guided the bond development process from the beginning. This lack of vision and flawed process has led to a bond proposal with unclear educational and facilities goals, as well as a lack of critical safety contingencies.
As Greenacres residents whose neighborhood school would receive the majority of work under this bond, we are particularly disappointed to find ourselves recommending a "No" vote on February 8th, but we believe that is the better choice not only for Greenacres, but for all of Scarsdale.

We therefore encourage all Scarsdale voters to join us in voting "No" on February 8.
For more information on our efforts, please visit www.greenacrestaskforce.org and https://www.facebook.com/greenacrestaskforce/.
Raiders Girls Basketball Team Ends Regular Season with a 5-Game Winning Streak
Details

Written by

Emmeline Berridge

Hits: 2224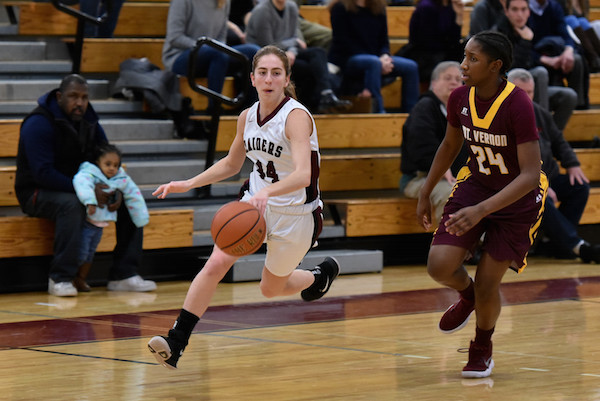 After a difficult stretch during December and January, the Scarsdale Girls Basketball team has turned around their season, finishing regulation play on 5-game winning streak. Wins include a three point victory against White Plains (42-39) and Mount Vernon (77-52). Both teams had beaten the Raiders earlier this season.
The team has improved on both their scoring and ability to control the pace of the game, as evident in their maintaining the leads throughout the entirety of both Mount Vernon and White Plains games.
The final league game of the season, also Senior Night, was against Fox Lane. The Raiders won 56-49. With this momentum, Scarsdale (#13 seed) will play Horace Greeley (#20 seed) in an out-bracket game for the playoffs at home on Wednesday (2/14), and the winner of Wednesday's game will face Ursuline (#4 seed) on Saturday (2/17.
Photos by Jon Thaler, see more here: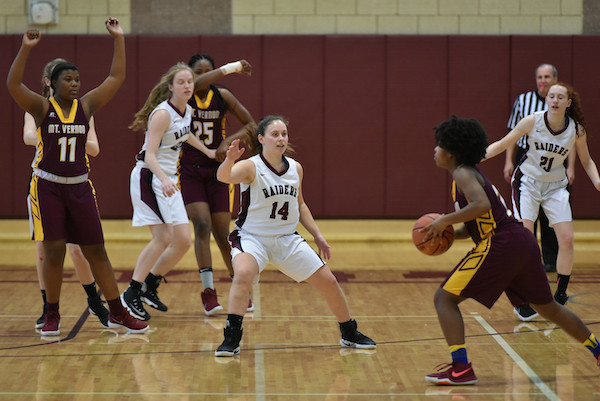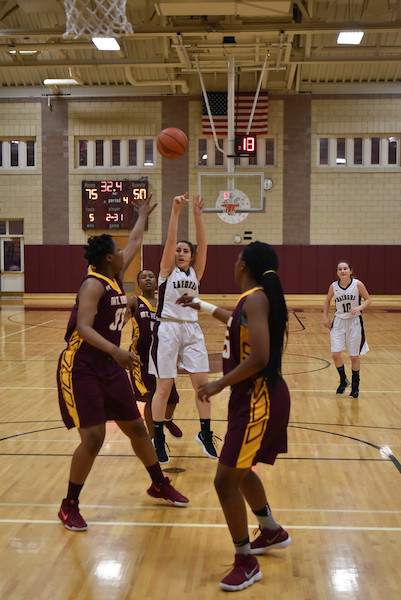 Greenacres Students Get Their Golden Tickets!
Details

Written by

Toni DiMartino

Hits: 2903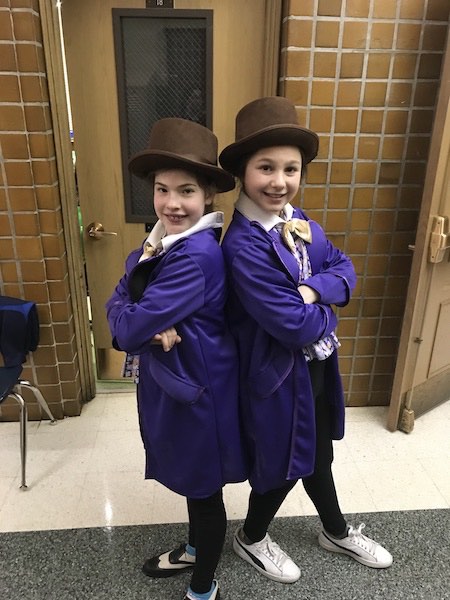 On January 20 and 21, two Wonkarrific casts comprised of 114 Greenacres students appeared in four performances of Willy Wonka Junior. The Greenacres PTA partnered with Westchester Sandbox Theatre again this year to produce the Scrumdiddlyumptious shows. Dedicated parent volunteers supported the children, spanning grades one through five, as they rehearsed throughout the month. The Greenacres Community Service Committee teamed up with the School Play Committee to help support the school's food drive for the FOOD BANK for Westchester. As the student actors were given two free tickets for each show and all kids received free admission, those attending for free were asked to bring a canned or boxed food item as the cost of entry.