Scarsdale Library Preparing for Move to Library Loft
Details

Written by

Derek Moritz

Hits: 1907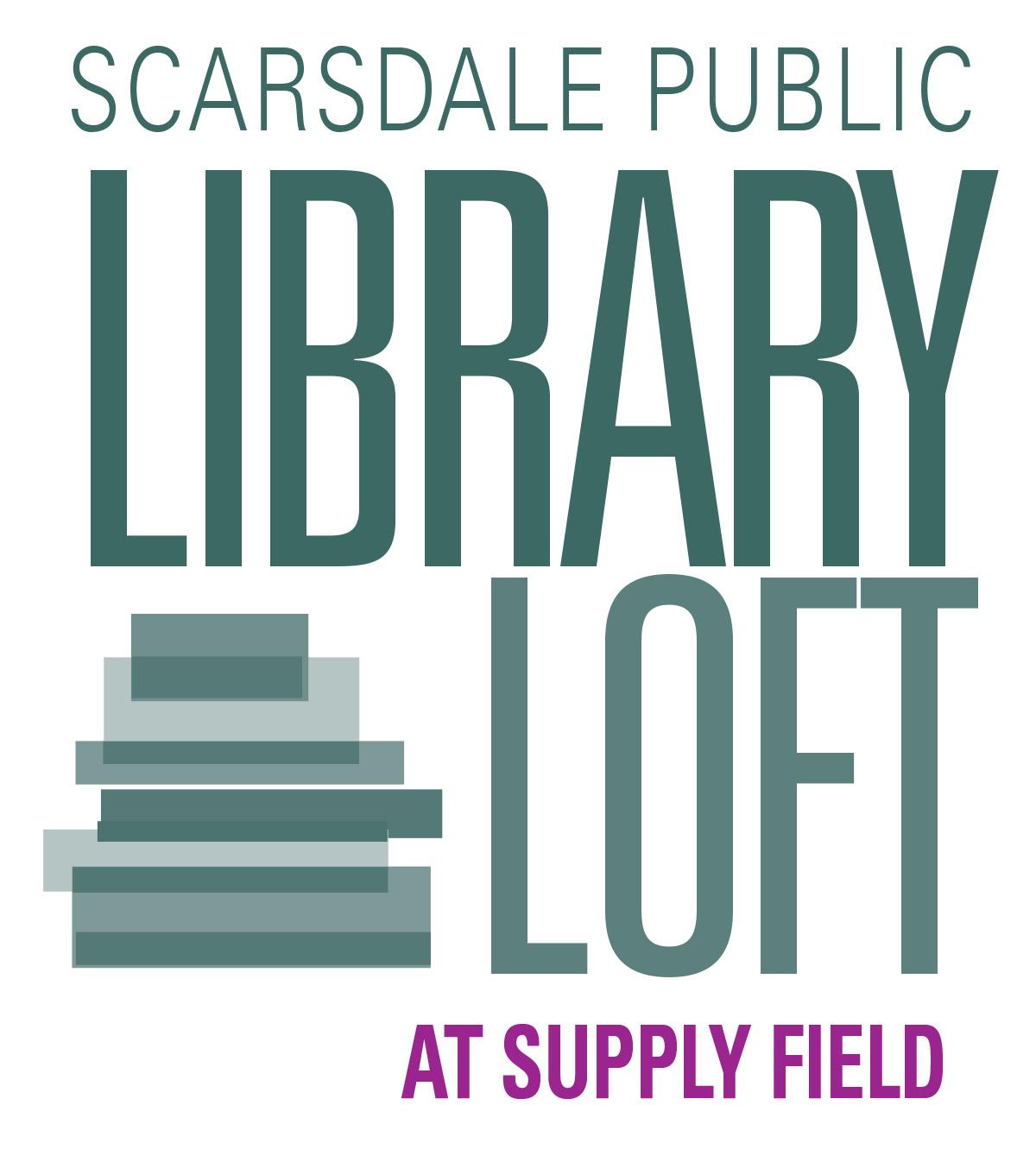 The time has come …. having raised the requisite amount of funding, the renovation of the Scarsdale Public Library on Olmstead Road is soon to begin! The library will move its operations to Library Loft at Supply Field, the temporary facility that will house library services while the Olmsted Road library is closed for renovation.
The Children's Room will close for packing, starting Monday, June 18 and then the entire Olmsted Road building will close to patrons beginning Sunday, June 24. Library Loft at Supply Field will open on July 5. Some services and programs will continue at the smaller space, with hours reduced at times to accommodate parking for field users. Some programs will be held at other sites.
"The best way for our users to keep track of hours and programs is via our website, scarsdalelibrary.org, the e-newsletter and local media," said Elizabeth Bermel, library director. "We urge all users to check the website periodically and sign up for newsletter alerts. Registration for the alerts can be found at the bottom of the website home page."
Library Loft will have a children's room; a reference section; Wi-fi; three public computers, a scanner and copy machine; new books, audiobooks and DVDs; magazines and newspapers. Seating will be limited. To prepare Scarsdale's youngest library-goers for the move, the library made a children's book that covers the 93-year history of the library. The book is titled Fly Through Time, and can be picked up at the Scarsdale Library or viewed online by clicking here.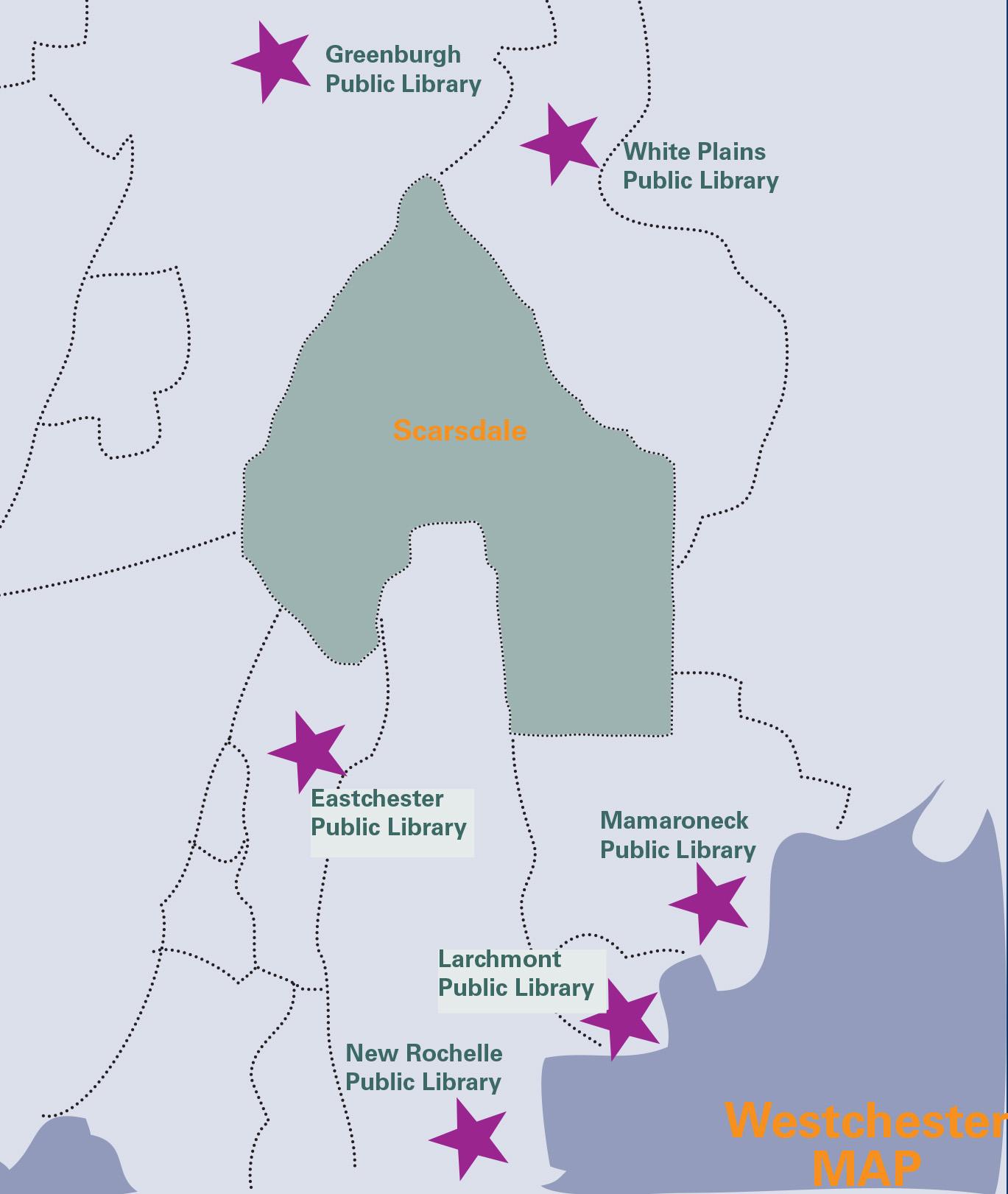 Local Libraries
Cardholders can use the other libraries of the Westchester Library System including to return books borrowed from Library Loft. Books may be reserved online, over the phone or in person from other libraries and picked up at Library Loft. A list and location of the nearest libraries is available on the website. There is also information on programs for all ages that will continue.
The move is necessary while the current library undergoes a major transformation made possible by funding by the Village of Scarsdale and generous donations of Scarsdale residents.
"We are thrilled and grateful to the many committed stakeholders and to the community for helping get us to the brink of construction," said Diane Greenwald, Library Board President. "The library staff is working to make this transition as smooth and safe as possible, but patrons may experience some inconvenience during the next few hectic weeks. We appreciate your patience during this busy transition."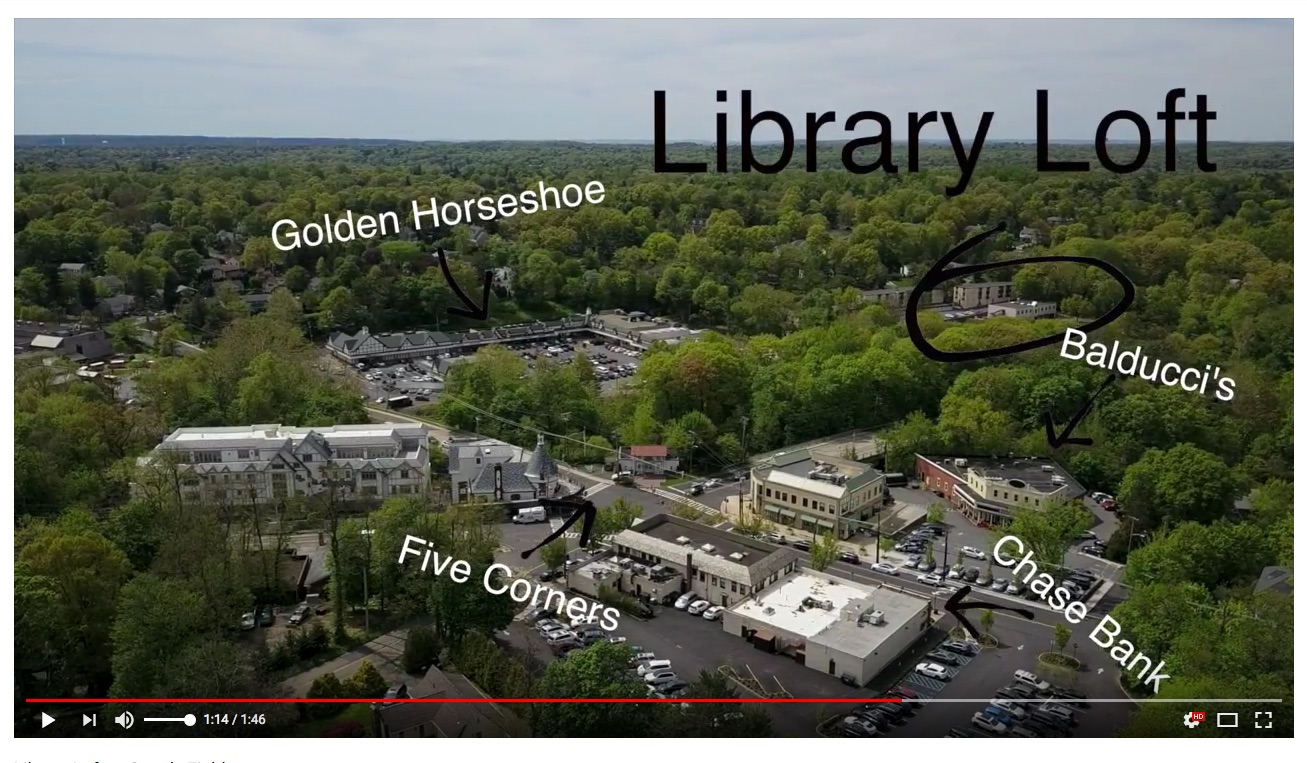 Click the Picture to Watch a YouTube Video About the Project!Other projects are on the horizon to help minimize disruption during the closure of the main library.
The Friends of the Library plans to expand the homebound delivery service to bring materials to residents who have difficulty getting to the library.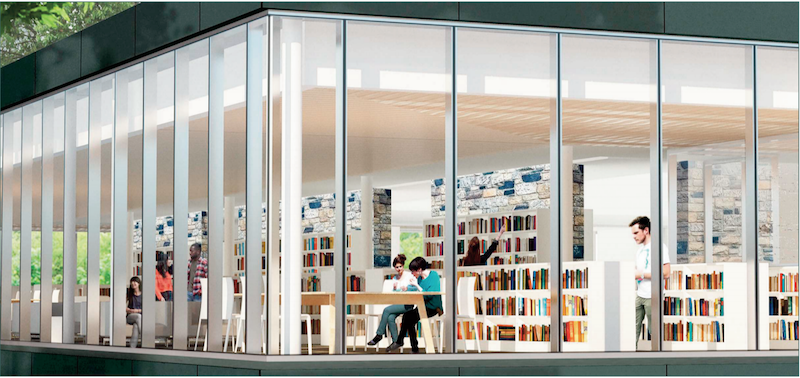 Rendering of the New Scarsdale Library
The website is being redesigned to become a virtual library, with many online resources readily available for children and adults.
The Library Loft renovations were supported by a $500,000 state grant secured by Assemblywoman Amy Paulin. The updated facility will be available for use by the Village after Library Loft. Learn more here: scarsdalelibrary.org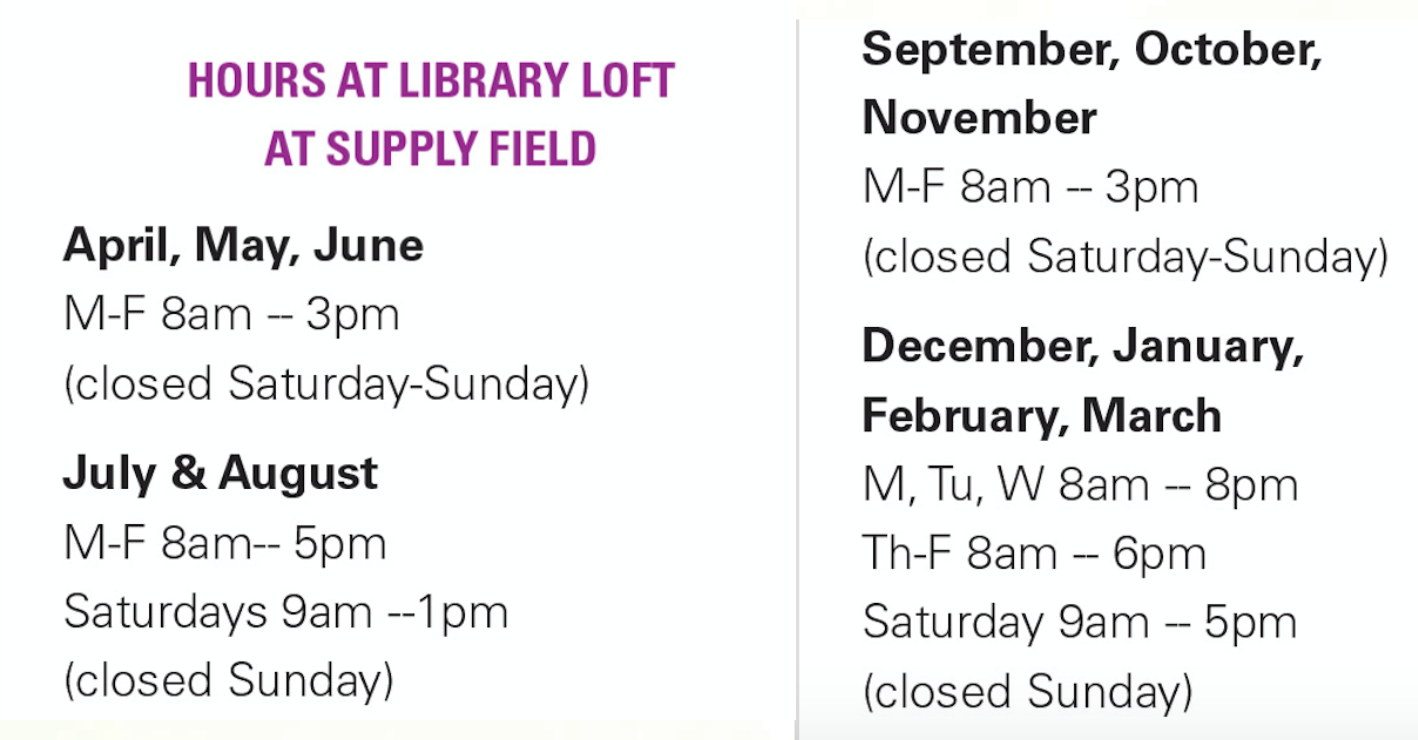 Consumers Weigh In On Revitalizing Scarsdale Village Center
Details

Written by

Laura Halligan

Hits: 3613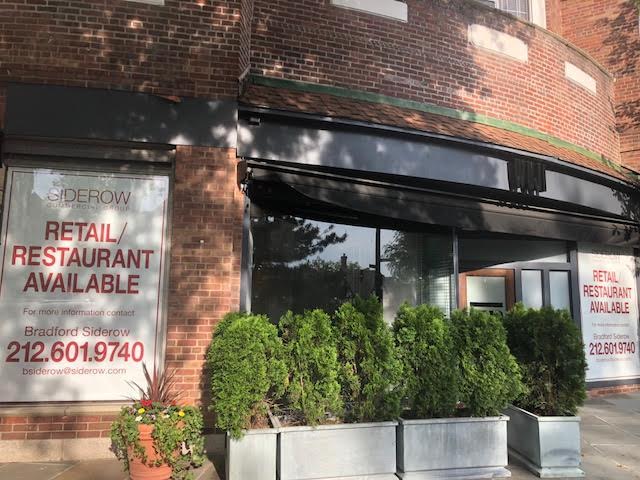 The Scarsdale Forum Downtown Revitalization Committee has released the first of two survey reports meant to generate real ways to breathe life into the village center. Convened over a year ago, the committee has held discussions with a prominent village landlord and village staff, and has polled both consumers and merchants in its attempts to paint a complete picture of what's right and what's wrong about Downtown Scarsdale.
Of particular interest is its recently completed, in-depth consumer and merchant surveys, which will yield two critical viewpoints to consider in proposing practical, results-oriented solutions to reinvigorate the area. And, the committee's just-published consumer survey report not only confirms what many Scarsdale residents think; it provides a strong voice for creating meaningful change.
The survey, which yielded 1,257 responses, presented a fairly comprehensive view of consumer options from all likely visitors to Downtown Scarsdale. According to Downtown Revitalization Committee Chair Susan Douglass, "The response rate for our consumer survey is strongly represented by Scarsdale residents; however, the committee made a concerted effort to recruit respondents from areas neighboring Scarsdale Village."
In terms of demographics, the highest concentration of visitors to the village center lives within walking distance (less than a mile) to it. In addition, almost half of those who live two to five miles from the village center still visit at least two to three times per week.
The Lowdown on Downtown
Survey participants were, overwhelmingly, positive about the attractiveness and cleanliness of downtown Scarsdale stores and restaurants, and the quality of customer service delivered by those establishments. "Nonetheless, there were many 'verbatim' responses that pointed to aging infrastructure and aesthetic factors, such as the lack of freshness, vibrancy and an inviting feel," said Douglass. "Some free-text responses mentioned specific retail establishments in need of upgrading."
It also was clear that food, beverages and eateries scored highest as top reasons to visit the village center, while consumers indicated that apparel and jewelry stores scored at the low end of reasons to visit downtown – a critical point when one considers the number of such establishments. Further, as Douglass pointed out, "Scarsdale retail has traditionally been associated with luxury goods and services shopping. It is interesting to note that the percentage of respondents with a negative opinion increased in correlation with household income." For instance, 35 percent of consumers with a household income of $550,000 or greater had a negative perception of the luxury goods and services shopping experience, compared with 16 percent of those with an income of less than $100,000.
"Overwhelmingly, the most affluent customers are not pleased with the variety of goods and services available in Scarsdale Village Center. In fact, these respondents were quite vocal in their comments and survey responses that they prefer value to luxury in downtown and that the current composition of retail offerings is not the ideal," stated Douglass.
Appearance and customer service aside, survey participants expressed the most negative responses when asked about the parking experience and availability of restaurants, entertainment options and retail diversity in downtown Scarsdale.
Parking Wars
As expected, consumers requested increasing the availability and ease of parking, and reducing the negative aspects of the parking experience, such as aggressive enforcement and antiquated meters. According to Douglass, "Complaints about the availability of parking and overzealous enforcement of parking violations were the most oft-mentioned subjects in the survey's open-ended respondent comments." She continued, "Parking availability, and the ease of getting in and out of spaces ranked as the second-worst attribute of the village center among respondents."
The survey also asked consumers to rate two possible solutions to the parking challenges. Increasing availability (providing more spaces) yielded a slightly higher score than offering free parking, with some respondents pointing out that free parking might actually reduce parking availability and make matters worse. "A solution should not be deferred until Freightway is rebuilt," Douglass said. "We have to find near-term solutions and create a long-term plan that balances the unfilled needs of consumers, commuters, merchants and visitors."

We Like the Nightlife
Over three-quarters of respondents (78 percent) had a negative view of the village center due to the lack of entertainment options. "Entertainment has to be another reason to go to Scarsdale Village," said Douglass. "Respondents especially wanted reasons for visiting the area in the evening, although reasons to come to the village center at any time of day will revitalize the area. Classes, demonstrations, education, socialization opportunities and the like need to be considered. Downtown Scarsdale needs to attract the diversity of interests that local residents demand, which will go far to establish a greater sense of community."
In particular, the survey results yielded several factors that would increase traffic: adding more casual dining options, and a brew pub or wine bar, as well as an entertainment venue, such as a movie theater. Despite the quality of Scarsdale's schools and the significant number of school-aged children living here, there was relatively little support for adding a party or sports facility targeting children. "The data strongly suggests that eateries and establishments serving alcohol are the top categories that should be pursued for vacancies in the village center, and that casual dining is the most desirable option in that category," reported Douglass.
The Upshot
The consumer survey data will guide the Downtown Revitalization Committee as it works to define the combination of uses that best reflect the community's preferences, capture market opportunities, build on local assets and strengthen the community's identity. After reviewing results of the poll, it made several recommendations:
Expand the availability and diversity of grocery and beverage options, such as specialty stores and the farmer's market, as well as upgrade existing facilities

Expand restaurant and other dining options, including family dining

Improve retail diversity and services to balance the current concentration of a limited type of providers

Provide space for entertainment and cultural event programming

Implement practical solutions to parking availability, and address aggressive parking enforcement issues

Improve parks and other green spaces in the village center to create more welcoming, usable community spaces

Establish a coordinating body to study similar regional municipalities and the implementation of best practices to ensure a thriving downtown environment
In commenting on the survey and report, Douglass said, "Our recommendations should be considered by the stakeholders who can act upon them, in particular, village officials, landlords, merchants, village boards and councils, and independent agencies." She continued, "We intend to work with these stakeholders and other interested parties to further study the issues and implement our recommendations."
Next Steps
Not wasting any time, the committee already has formed working groups to address issues raised by the survey. Douglass reported, "These volunteers will consider solutions for the lack of parking and issues regarding parking enforcement; will meet one-on-one with stakeholders to discuss our findings and develop solutions for the village center; and sit down with specific stakeholders identified in the survey to review issues raised by consumers."
The committee also is studying the data from an in-depth survey completed by 75 village center merchants, a sizable survey sample. It plans to complete its analysis and write a summary report over the summer, which, no doubt, will include additional suggestions based on merchants' points of view and provide another crucial piece for solving the puzzle that is Downtown Scarsdale.

A copy of the full consumer survey report is available here.
Teen Drives Jeep Into DeCicco's
Details

Written by

Joanne Wallenstein

Hits: 7359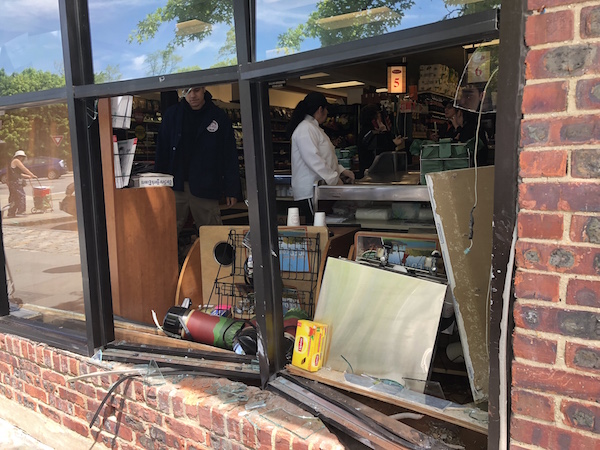 DeCicco's was hit hard by a Jeep, midday on Monday.Just before noon on Monday May 21, there was the screech of brakes, the sound of breaking glass and a loud boom in Scarsdale Village. Shoppers looked out their windows and saw a white jeep in the window of DeCiccos Market on East Parkway.
It turns out that a confused 16 year-old teen hit the gas pedal instead of the brake, jumped the curb and headed straight for the store in her 2018 Jeep Wrangler. The accident shattered the front glass windows and turned over the coffee station in front of the check out counters.

Fortunately no one was seriously injured though one of the workers at the check out was scraped and bruised and removed from the scene by Scarsdale Volunteer Ambulance Corps.
One shopper reported that surprisingly, the incident barely stopped any of the shoppers or workers in the store or on the street. After a moments pause, everyone was back to business.
This is not the first time a car was driven into DeCicco's. In July 2012 a 64 year-old woman drove her car into the windows on the other side of the entry to DeCiccos, breaking the plate glass windows, taking down salad dressing and mayonnaise and leaving the lingering odor of vinegar in the store. A 97 year-old passenger was in the car at the time.
(Photo credit: Susan Jureller)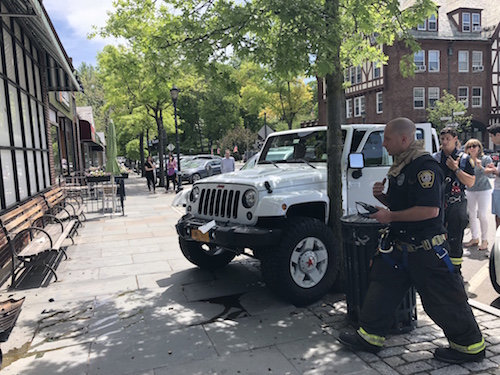 Police and SVAC rushed to the scene.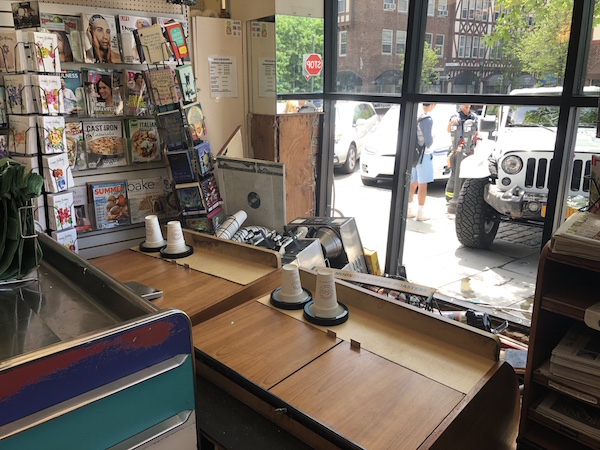 The Jeep shattered the front window and took down the coffee counter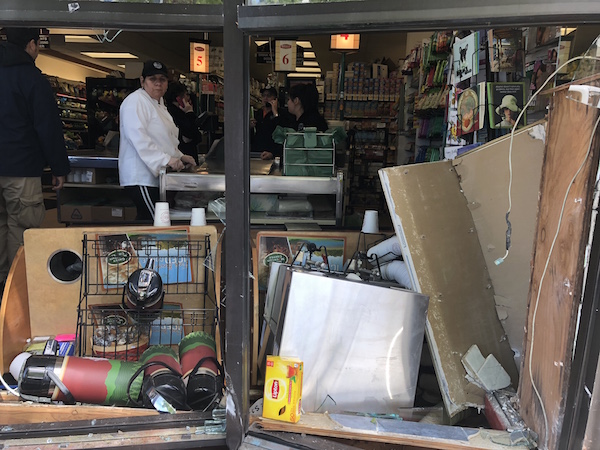 The Jeep knocked out the front window of the market.
An Evening with Jennifer Palmieri in Conversation with Chris Riback
Details

Written by

Joanne Wallenstein

Hits: 1580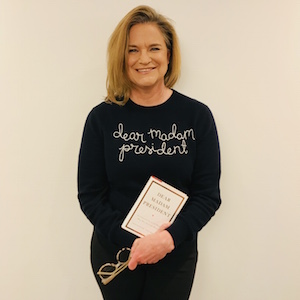 On Thursday night June 7 at 7:30 pm the Scarsdale Adult School will host a special event with a New York Times Best Selling Author, Jennifer Palmieri. Her book, Dear Madam President: An Open Letter to Women Who Will Rule the World is an empowering letter to the first woman president, and by extension, to all women working to succeed in any field. The evening will feature a conversation with Chris Riback, host of Chris Riback's Conversations and whose politics podcast has been ranked No. 3 on iTunes News and Politics category. Tickets are available at www.ScarsdaleAdultSchool.org.

According to Riback, "Palmieri considers it all – history, gender, the campaign, Donald Trump – and offers advice to the girls and women who, as she puts it, will run the world." He adds, "The book is incredibly reflective — In a time of #MeToo and even #EnoughisEnough, the result is a really thoughtful story that captures our times and provides clear insights about the future."

An evening that is not for women only, we can all learn from Palmieri's inspirational and practical advice for how we can make a difference today and for future of generations to come.

Jennifer Palmieri is the former Director of Communications for the Hillary Clinton 2016 presidential campaign. She served as White House Communications Director for U.S. President Barack Obama. Before her service at the White House, she served as the President of the Center for American Progress Action Fund. Earlier, Palmieri was the National Press Secretary for the 2004 John Edwards presidential campaign and for the Democratic National Committee in 2002. She served as a Deputy White House Press Secretary, Special Assistant to White House Chief of Staff Leon Panetta and Deputy Director of Scheduling and Advance in the Clinton White House.

Chris Riback (chrisriback.com) is co-founder of Good Guys Media Ventures and host of Chris Riback's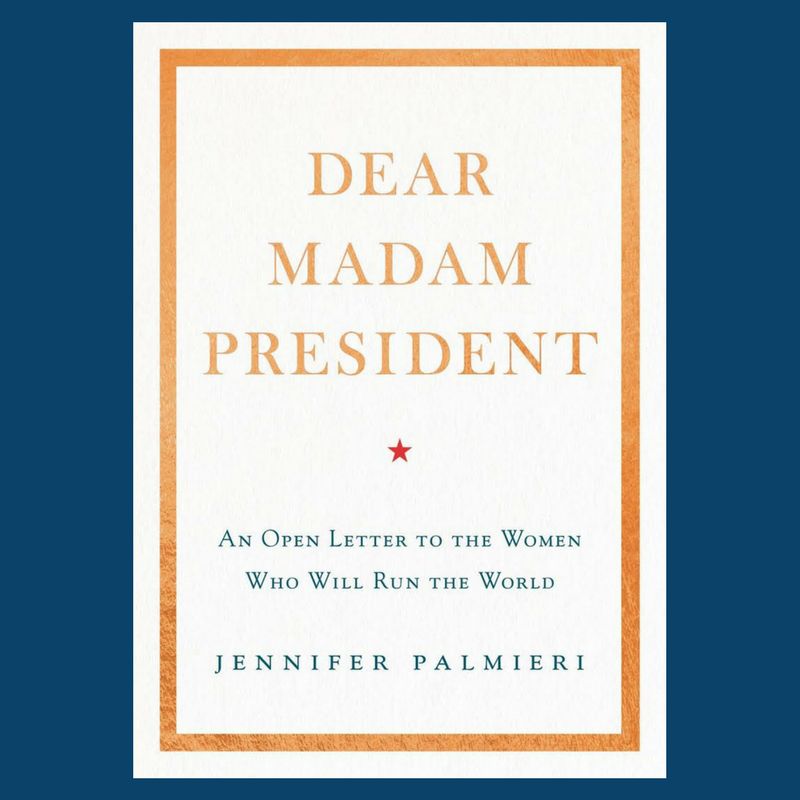 Conversations - podcasts on politics, business, technology, science and the arts, including Political Wire Conversations, Investigating Breast Cancer, and Working Capital Conversations.

Chris' Political Wire Conversations has been ranked No. 3 on iTunes News & Politics category. He also has served as guest host for a national show on the ABC radio network. Chris is co-author of "YOU WON, NOW WHAT? How Americans Can Make Democracy Work from City Hall to the White House" (Scribner), a political management book widely hailed by prominent politicians and journalists as a must-read for "anyone seeking to understand how American politics operates." Good Guys Media Ventures incubates digital media properties — including Good Guys Podcasts — for businesses and non-profits, helping organizations connect with — and influence — audiences that matter.
Who: Jennifer Palmieri, Chris Riback, Scarsdale Adult School
What: Author Talk about Dear Madam President: An Open Letter to Women Who Will Rule the World
When: Thursday, June 7, 2018
Where: Scarsdale Middle School
Time: 7:30-8:30 pm. Book signing after talk
Price: $25 for standard admission; $40 for standard admission and hardcover book; Free for students 18 and under
Tickets: Purchase your tickets online at www.ScarsdaleAdultSchool.org

Contact: Jill Serling, Executive Director of Scarsdale Adult School. 914-723-2325 or Director@ScarsdaleAdultSchool.org.
The Little Mermaid On Stage at SHS this Weekend
Details

Written by

Sarah Kazan

Hits: 1987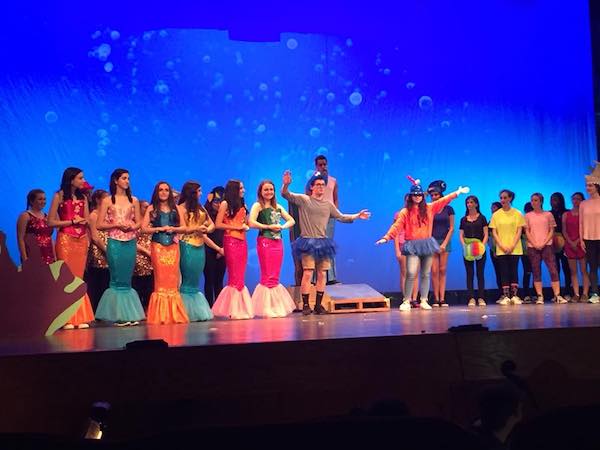 Travel under the sea with the senior class this weekend. Directed by Camila Tardiff and assistant director Sophia Roth, along with musical director Hudson Lin, Disney's The Little Mermaid will be this years senior class play. The cast and crew has been working intensely on the production which will be onstange this Friday, Saturday, and Sunday. The play stars Caroline Stemmerman as Ariel and Jacob Greenberg as Prince Eric, alongside Chloe Faegenburg as Flounder, Camila Grisanti as Sebastian, Jolie Suchin as Ursula, and Eashan Panjwani as King Triton.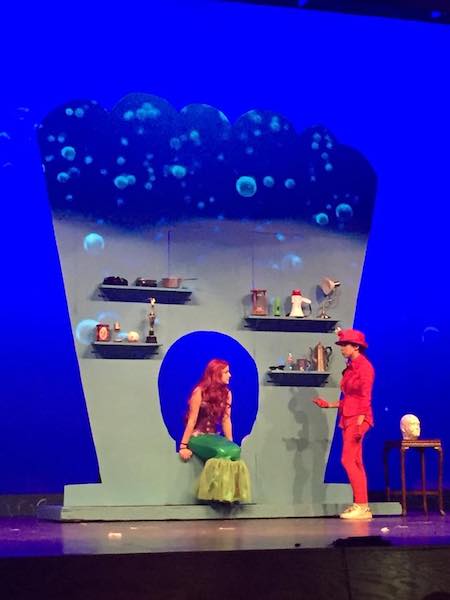 Everything in the play is done by students, from choreography, costumes, and makeup, to publicity. The seniors have worked tirelessly to make sure the show goes on without a hitch.
Both directors are in the drama club and therefore could not participate on stage, however, they decided to take part in the production in a different way. "Because I couldn't be in it I decided to do the other side of theater which is directing and producing," commented Roth. "So many of my friends decided to do this production so it's been fun to share this experience with them. I've been able to work together with them and meet new people that I've never had classes with before and form a bond with them through singing, dancing and acting"
As much as the two directors have taken away from this experience, they have faced some challenges. "It's been pretty difficult to assemble a group of people… Most of the people in the show have never done a show before, with a few exceptions,… for Camila and I it was mostly introducing them to the world of theater, the rules and courtesy of doing a show and how to be respectful of their cast mates, their directors and supervisors," said Roth. "I give any director I've ever worked with a lot of credit because now I know how much work goes into it"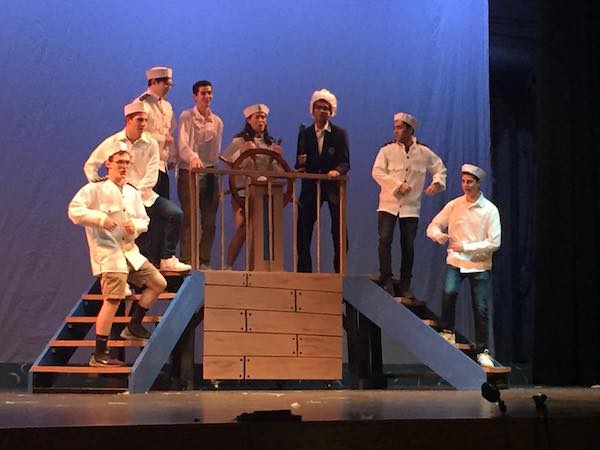 After much consideration The Little Mermaid was chosen as the senior class play due to the large character list which allows many people to participate. "It's one of my favorites and its a ton of fun, great music and characters," noted Roth. "Were really excited to put this on we hope a lot of people come to see it. A lot of work has gone into it."
Come see the play this weekend, May 17 and May 18 at 7:00pm and May 19 at 2:00pm in the Scarsdale High School Auditorium. Tickets will be sold at the door or buy your tickets online here.