CNC Seeks Candidates for Village Trustee
Details

Written by

Joanne Wallenstein

Hits: 1189

The Citizens Nominating Committee ("CNC") is currently searching for potential candidates to run for three opening Village Trustee positions. Names of potential candidates should be submitted to the CNC by Friday, January 5, 2018. The General Village Election is on Tuesday, March 20, 2018.
According to ML Perlman, Chair of CNC (a non-voting position) "The CNC conducts a confidential and non-issue based review of potential candidates for office. The cornerstone tenet of Scarsdale's hundred-year nonpartisan tradition is that a candidate's general abilities and character - not their personal position on any Village issue – are held paramount to all other considerations. The objective is to find the best possible individuals to serve the Village no matter what issues the future may bring."
The CNC is a group of 30 elected representatives (6 from each neighborhood) tasked with reaching-out within our Village community to encourage residents who are ready, willing, and able to volunteer their service as one of three new Trustees.
CNC representatives are available to answer questions and help candidates through the non-partisan process, which involves the completion of a biographical sketch and a brief presentation. The names of those who come before the CNC are kept confidential to encourage as many qualified individuals as possible to come forward.
If you (or anyone you know) would make a great Village Trustee, please contact any member of the CNC listed on the following page. Candidates must be U.S. citizens over the age of 18 and residents of the Village of Scarsdale.
Information about the Citizens Nominating Committee can be found on the web site of the Scarsdale Procedure Committee:
Add a comment
SBNC Announces Candidates for Nominating Committee
Details

Written by

Joanne Wallenstein

Hits: 2068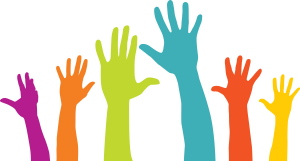 The SBNC Administrative Committee announces the slate of 2018 candidates for the School Board Nominating Committee (SBNC). We are seeking the election of 2 candidates in each district, with the exception of Quaker Ridge, where we are seeking the election of 3 candidates to include the replacement of a SBNC member who has recently resigned. The candidates in each of the five elementary school districts are:
1. Edgewood – David Benderson, Ruth Berkowitz, Laura Cromwell, Timothy Dunne
2. Fox Meadow – Diane Greenwald, Tao (Jennifer) Hong, Dina Rabin

3. Greenacres – Kathleen Gray, Marylou Cooper Green

4. Heathcote – Kerry Hayes, Jing Li, Curtis Parker

5. Quaker Ridge – Nikki Hahn, Marisa Jackson, Stacey Kaufman, Robert Tepper
The SBNC election will be held on Tuesday, January 9, 2018. Residents may vote in person in the Auditorium Lobby at the Scarsdale Middle School on that date from 7:00 to 10:00 AM and from 2:00 to 9:00 PM, or by mail-in ballot received by 4:00 PM on Election Day. In the event of a snow day, the election will be held on Wednesday, January 10, 2018.
All election information is available at www.scarsdalesbnc.com. Brochures containing biographical information on each candidate and instructions for completing and returning mail-in ballots will be mailed to Scarsdale school district residents and are also available on the website. Contributions to support the cost of printing and mailing the election brochure are gratefully appreciated; please visit www.scarsdalesbnc.com/please.donate.
Add a comment
Mark Your Calendar For Holiday Events And Fairs Around Town
Details

Written by

Joanne Wallenstein

Hits: 1565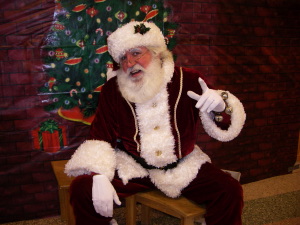 It's gift season and there are many terrific holiday fairs in the works. Mark these events for the first week of December on your calendar:
On Friday December 1, there will be a tree lighting and holiday celebration from 5- 7pm in Scarsdale Village. Bring the children to town to meet Santa and tell him what's on their holiday wish lists. There will be hot chocolate, Walter's Hot Dog Truck and many special deals at Village retailers who will remain open late for holiday shopping and dining.

Speaking of Santa: Santa will be making his way through Scarsdale to pick up letters from good little girls and boys. Santa's mailboxes will be located by the Chase Bank on East Parkway, the Post Office on Chase Road, in front of Metro Deli on Palmer Ave and in front of the Scarsdale Village Hall beginning Monday, November 27th. The deadline for submitting letters is Monday, December 11th. Santa will be looking forward to receiving your letters. For questions, call the Recreation Department at 722-1160.

On Saturday evening December 2 and on Sunday December 3 from 10 am – 5:30 pm, Bet Am Shalom on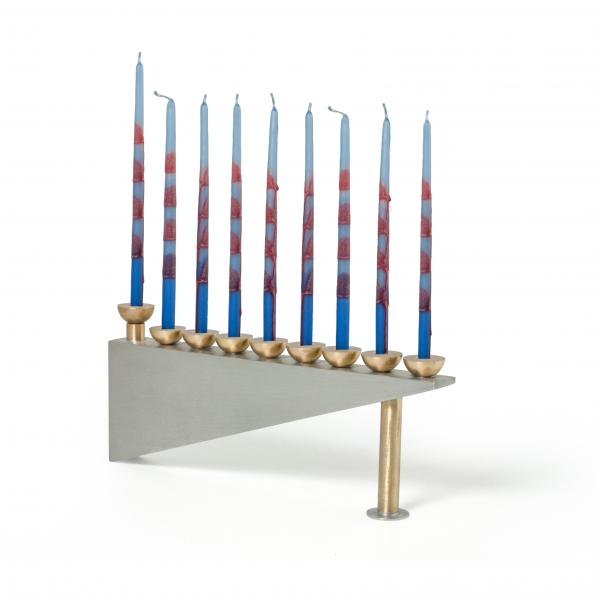 Soundview Avenue in White Plains will host the 23rd annual Judaica Craft Show. This juried show includes hundreds of unique crafts and jewelry from the U.S. and Israel. Works are available in all price ranges, in ceramics, silver, glass, etc. for ritual, decorative and practical use in the home and synagogue.
On Sunday December 3, also on Soundview Avenue, the sisterhood at Congregation Kol Ami will hold their holiday boutique, featuring over 40 vendors offering everything jewelry, clothing, handbags, knitwear, accessories, handmade crafts, skincare, candles, kitchenware, raffles, food .... and more.
On Monday December 4 attend the Holiday Boutique from 10 am to 5 pm at Westchester Reform Temple on Mamaroneck Road in Scarsdale. You'll find a wonderful selection of jewelry, clothing, crafts, housewares, food and accessories for you and everyone on your gift list.
If you need to figure out how to wrap it all up, attending a session on Creative Gift Wrapping at Scarsdale Library on Sunday December 3 from 11:30 am – 12:30 pm. Nancie Schnur will demonstrate how to recycle paper and other items at home into beautiful gift packaging.

The Scarsdale Parks & Recreation Department and The Scarsdale Chamber of Commerce will be Co-Sponsoring the 10th Annual Scarsdale Holiday Breakfast on Saturday, December 9th from 9:00-11:00AM for all Pre-K through 4th Grade students and their families! Those who attend will receive special Holiday Giveaways as well as have the opportunity to take their picture with Santa who will be visiting Scarsdale from the North Pole! Cost is $5 per person. Please register online here or at the Recreation Department by the December 5th deadline. Special thanks to Lange's Deli for providing breakfast.

Add a comment
Assistant Coach at Edgemont High School Arrested
Details

Written by

Joanne Wallenstein

Hits: 3768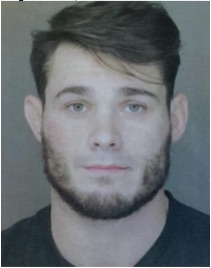 Greenburg Police report the arrest of a 29 year-old NYC schoolteacher who also worked as an assistant coach at Edgemont High School. Tyler F. Sick of Tarrytown was arrested on Monday November 27 after an alleged complaint of illegal sexual contact between himself and a minor.
The investigation was done by Special Victims Unit detectives who were assisted by the Special Prosecutions Division of the Office of The Westchester County District Attorney, The Westchester County Children's Advocacy Center, and the Village of Tarrytown Police.
Any students that may have had inappropriate contact with the above individual are asked to contact Det. Nick Parikka of the Greenburgh Police Department Special Victims Unit at 914-989- 1736.
Add a comment
Haze Over Heathcote
Details

Written by

Jon Mark

Hits: 1491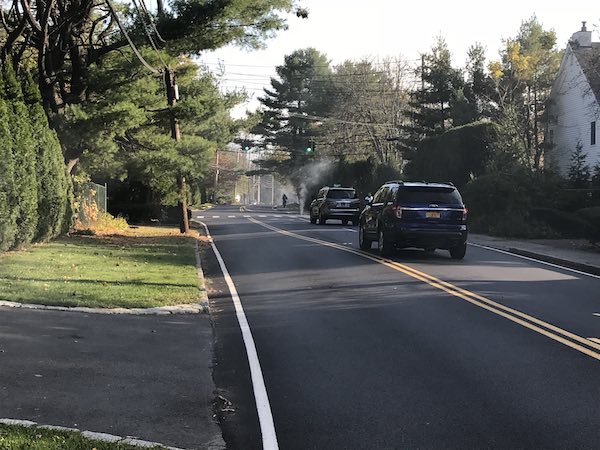 Last week, crews were out conducting smoke tests as part of the Village Sanitary Sewer Evaluation Study required by Westchester County. The work pictured was being done around Mamaroneck, Secor and Foxhall Roads in the Heathcote area of the Village. Smoke, which the Village says is non-toxic and non-staining, poured out of sewer manholes and hung over the streets in an autumnal haze.
The Village has sent notices to residents about the conduct of these tests and a copy of the Village notice can be found on the Village web site. The Village Engineering Department can be contacted if a resident has questions about this process (914.722.1106).
Add a comment