Scarsdale Village Government: Looking for New Committee Members
Details

Written by

Joanne Wallenstein

Hits: 896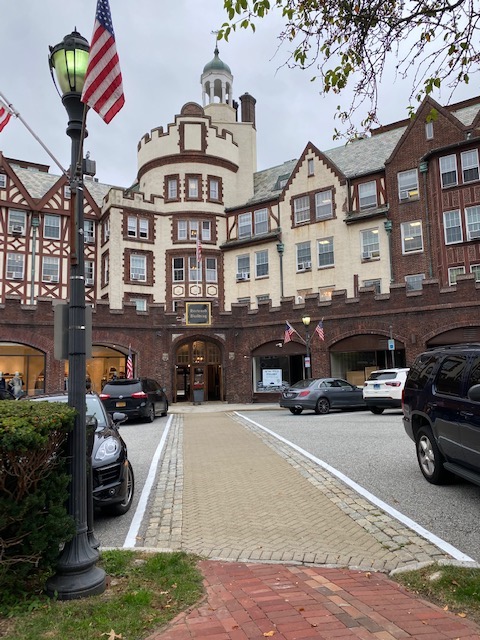 The following was submitted by the Scarsdale Village Advisory Council on Communications

Scarsdale is a special community full of accomplished and hardworking residents who engage and participate in every arena, giving generously of their time and expertise. While the Village has an exceptional professional team in place, the local government simply could not run at its current exemplary level without the dedication and engagement of Scarsdale residents. If you've ever wondered about the "how" and "why" of decisions made by the Trustees, or a particular Village board, or pondered the best way to contribute to making sure things run smoothly in our Village, please consider getting involved. If you become a member of a Village board or council, you will have a tangible impact on maintaining, and even improving, the quality of life for all.

Scarsdale has a vaunted, decades-long tradition of volunteerism and civic engagement. Resident volunteers continually have an enormously positive effect on the spirit and on the seamless operation of our community, and boards and councils are a much bigger part of that high level of success than many people realize. If you are interested in following this worthwhile example and taking an active role in our local government–beyond the (undeniably important) public comment sessions of board meetings and public hearings–here is your chance.

Each spring, the Scarsdale Board of Trustees' Personnel Committee invites all residents to apply to lend their voices, training, and skills to help shape, preserve and adjust myriad aspects of this wonderful community. Village staff and Trustees rely on insight and recommendations from resident volunteers with relevant experience and skills; community input is a key component of what makes government effective, responsive, and inclusive, whether it be problem-solving, addressing current needs, expanding successful programs, or preparing for what lies ahead. In fact, we can all be proud of how Scarsdale has managed the recent and ongoing challenges of the pandemic, thanks in no small part to this inclusive system.

So please consider joining us. Want to improve how the Village communicates with its residents? Apply to the Advisory Council on Communications. Think the Village should be doing more to engage kids? Raise your hand for the Advisory Council on Youth. Want to help make responsible zoning decisions while considering the character and feel of neighborhoods? The Zoning Board of Appeals or the Board of Architectural Review may be a good fit.

What's Right for You?

There are advisory boards and decision-making boards. Please check out this page online in order to find the descriptions of each volunteer board and council, including duties, time commitments, frequency of meetings. Residents can learn more about eligibility, and access the application here. While the number of open spots fluctuates, there is something for everyone over the course of time, depending on availability, experience and interests.
Here's how the process generally works: When people apply, they are asked to select their top three choices for service. Members of the Scarsdale Board of Trustees will then reach out to applicants to gauge their level of interest, learn more about their particular skill sets, and answer any questions. While most positions are filled in the spring, the process does occur on a rolling basis if openings become available throughout the year. Feel free to reach out to Trustee Brew (kbrew@scarsdale.com) or Trustee Whitestone (rwhitestone@scarsdale.com) with any questions as well. Your many neighbors who have participated will tell you: Just do it! You won't regret it!
Non-Resident Pool Passes Availabe, PRC Proposes Funds to Replace Playground Equipment at Greenacres
Details

Written by

Joanne Wallenstein

Hits: 2820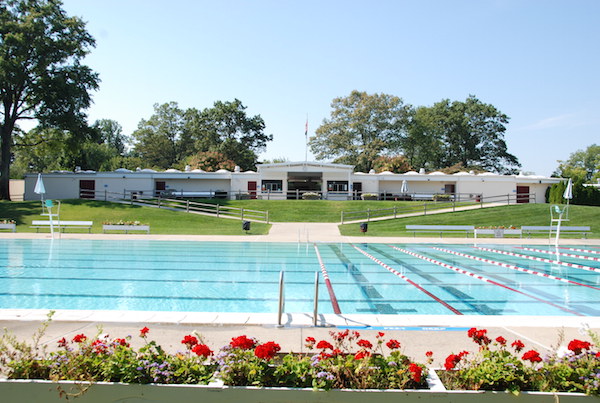 Here's some news from the Scarsdale Recreation Department concernig the pool and the playground at Greenacres:

The Scarsdale Recreation Department is offering a limited number of pool membership to non-residents for the 2022 season. In addition, they forwarded us the following about a possible upgrade to the Greenacres Playground where there have been no baby swings for several years. See below for details from Brian Gray, Superintendent of the Scarsdale Parks and Recreation Department.
Non Resident Pool Passes
Due to popular demand, we're offering a limited 150 Non-Resident Scarsdale Pool Complex memberships on a first come/first served basis beginning 9AM on Tuesday, March 01, 2022.
Friends and neighbors from outside communities are cordially invited to join and experience the same fun that our Scarsdale families have enjoyed over the years. The family-oriented facility is a great place to spend this summer, with plenty of grass and shade for parents to relax while the kids have a blast.
Non-Resident Pool Permits are offered at $1,280 for families and $770 for individuals, an outstanding value when compared to other alternatives in the region. Our facility is clean, safe, and designed for persons of all ages. The complex is in a serene location, set back far from the roadway adjacent to the Westchester County Saxon Woods Park. The Complex setting is often referred to as sublime, full of natural beauty and sounds of fun in the air.
Membership benefits include:
• Unlimited use of three pools, a diving well, basketball court, and a sand volleyball court;
• Access to the facility seven days per week, from May 28 through September 11;
• The ability to bring up to four guests each visit (additional guest fees apply);
• Access to four Special Event Days with activities, giveaways, & a live DJ; and
• Free admission to the annual Firework Spectacular when arriving before 8:00 PM.
Membership also includes the opportunity to register for all special pool programs, such as Pool Birthday Parties, Private and Group Swimming Lessons, Splash N' Play Days, and many more!
For more information, visit www.scarsdale.com or call the Department of Parks, Recreation and Conservation at (914)-722-1160.
We look forward to seeing you at the pool!
Greenacres Playground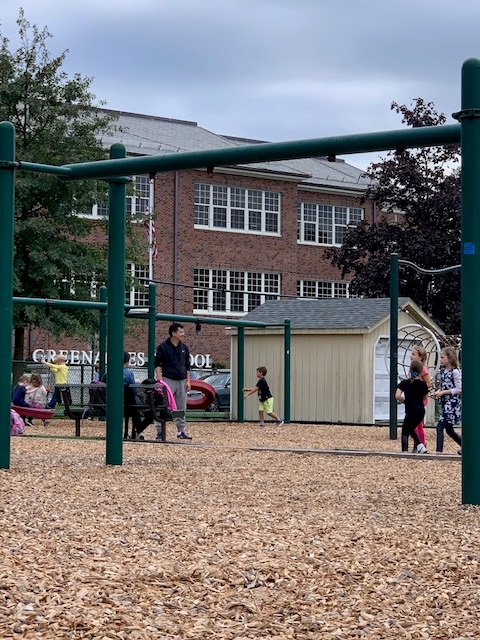 The Department of PRC has been researching a method to fix the swings at Greenacres Playground to render them safe and usable to standards set by the National Playground Safety Institute (NPSI). Unfortunately we are experiencing a number of issues with respect to the playground apparatus at Greenacres Playground, the biggest being the original manufacturer, Iron Valley Forge, has gone out of business and was bought by Little Tikes. Unfortunately, Little Tikes no longer have the materials needed to remedy our swing issues.
In short, fixing the current swings would require cutting off the welded brackets (picture attached) and replacing with a modified bracket system not 100% compatible with the existing crossmember that the swings would hang off of. The safety of our park patrons is the Department's top mission and this fix is not one I recommend or would authorize.

We have included a capital request of $40,000 in the FY 22/23 village budget to replace the existing apparatus at Greenacres Playground with a modern design that can be enjoyed by the next generation of Scarsdale residents.
The goal is to replace all existing apparatus with new, modern play features. Due to the small footprint of the existing playground, it is anticipated $40k will be ample funding. At this time we are unsure of what the future site will accommodate, as the selection of play features will depend on what we can fit while taking into consideration each piece of equipment's fall zones.
Redistricting: Paulin Warns That Your Voice In Congress Could Be Diluted
Details

Written by

Joanne Wallenstein

Hits: 885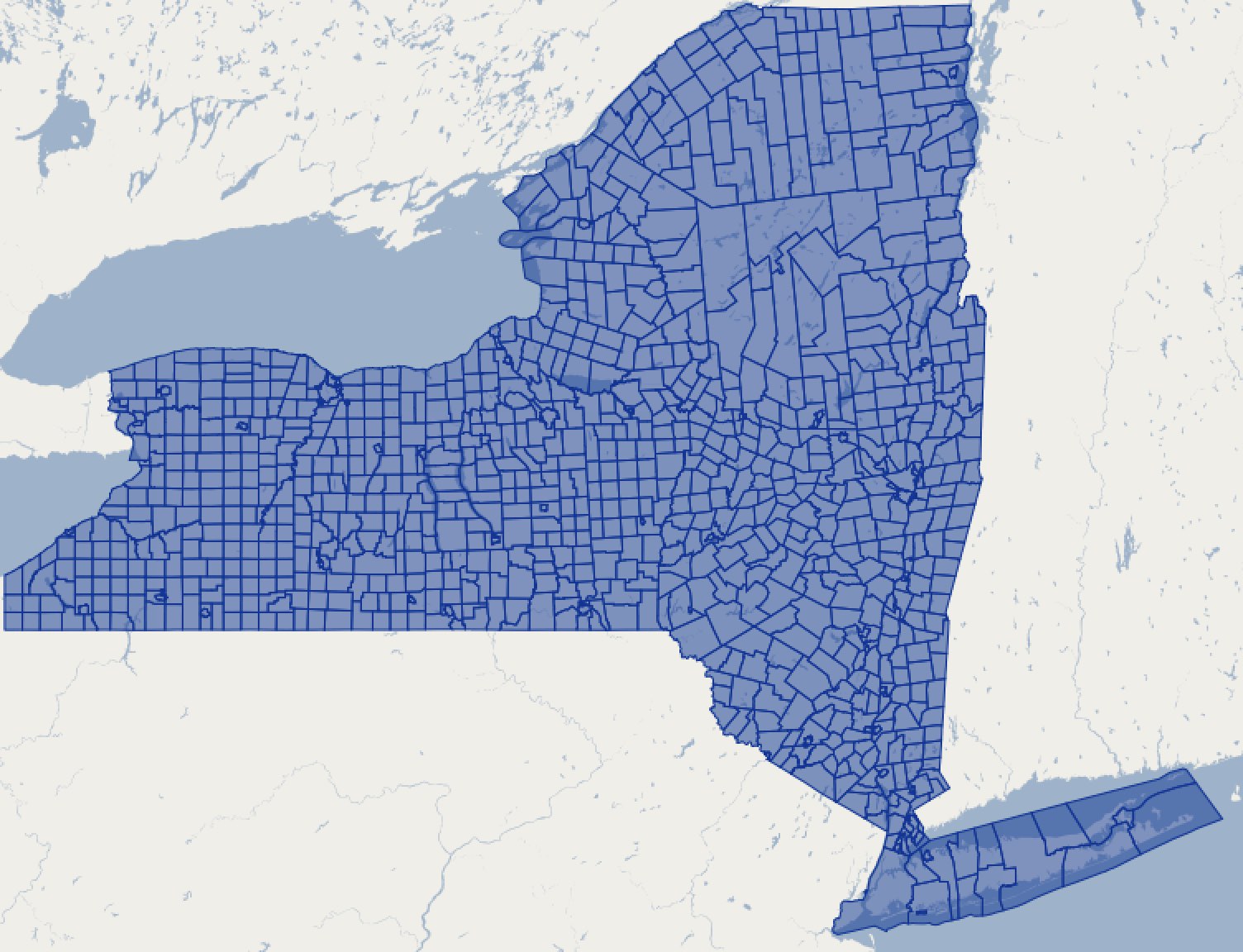 Assemblywoman Amy Paulin joined a Village Board work session on January 11, 2022 to alert voters that Southern Westchester's voice in the U.S. Congress stands to be diminished in new redistricting maps proposed by an Independent Redistricting Commission.
Following the 2020 Census, an Independent Redistricting Commission (IRC) was charged with redrawing district maps to reflect population numbers. The commission was comprised of four Democrats, four Republicans, and one member each from the Working Families party and the Conservative party.
However the commission failed to come to consensus on the new maps and instead of proposing one set they proposed two sets for approval to the NYS Senate and Assembly. A two thirds majority was required to pass the vote in the state legislature who rejected the first set of maps on Monday January 9, 2022. Now the IRC has fifteen days to come up with a new plan and resubmit it for approval.
If they fail to come up with a plan to which they all agree, the NYS Legislature will be charged with doing the redistricting.
What is upsetting to many in Westchester is that in both plans Southern Westchester is split into three rather than two Congressional districts, diluting the voice of the community in Washington. One of the scenarios takes 100,000 voters from New Rochelle and places them in a district represented by Alexandria Ocasio-Cortez that includes Queens and the Bronx.

Critics say, "This decision divides communities throughout the region and would especially dilute the voice of the community of southern Westchester centered around Scarsdale and northern New Rochelle. This area has shared infrastructure and institutions, and both proposals would split this community into not two but three different Congressional Districts. … During last year's public hearings, when residents of New Rochelle testified before the Independent Redistricting Commission, several were asked by Commissioners whether they would want a district connecting New Rochelle to Queens. None said yes, yet the Commission still drew a Queens to New Rochelle district in both of its proposals. Rather than having District 14 be contained entirely in New York City and District 16 be the only district to cross the Westchester/Bronx border, as was proposed in the earlier Names and Letters draft plans, the Commission inexplicably decided to cross the county border twice."

Both Scarsdale Mayor Jane Veron and Assemblywoman Amy Paulin urged voters to send letters objecting to the new maps to decision makers.
Scarsdale residents can write to:
1) Amy Paulin at PaulinA@nyassembly.gov and Senate Majority Leader Andrea Stewart-Cousins (https://www.nysenate.gov/registration/nojs/form/start/message-senator?senator=451855)
2) The Commission (https://www.nyirc.gov/contact);

3) LATFOR, the agency that aids the legislature in apportioning districts (info@latfor.state.ny.us)
Trustees Consider Ban on Roosters But Decide Not to Pick On Chickens
Details

Written by

Joanne Wallenstein

Hits: 1486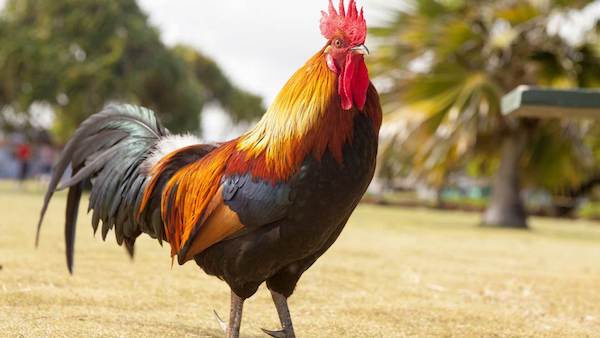 At a work session on February 1, the Scarsdale Village trustees discussed a draft of a new law, to address concerns about noisy roosters, peafowl and chickens. After discussion, the trustees decided to ban only roosters and peafowl for now while they gather more information from residents who keep chickens, or hens, as pets or for their eggs.
In order to give residents who now have roosters a chance to find them a new home, the draft of the law gave people 30 days to relocate them.
Chickens however proved to be another matter. Trustee Arest said, "Do we know how many people have chickens? Because we don't know who has them I am concerned about not hearing from those people."
Trustee Brew agreed. "If people have chickens and they are outlawed, it could be seen as rather harsh. I would feel better if they had a little more time."
Trustee Ahuja concurred. He said, "I am wholly in agreement with Justin – it seems easy but none of this stuff is ever easy."
Trustee Lewis was ready to move forward with the code change. He said, "I love animals and have had many kinds of pets. But I think the staff has done the work and I am inclined to go with this and lengthen the grace period to a few months so that we can focus on our budget."
Rob Cole confirmed that the Village has no data on how many people would be affected. He said, "We don't know how many people have chickens. But in most places where it's legal to have chickens, there are laws regulating their presence." He later said, "For the chickens we have only had complaints about one location. I am not sure how many are out there. My recommendation is to prohibit them for now and allow sufficient time for people to transition them. We can revisit this if we hear that people want to keep chickens and then we can develop an urban chicken law."
Calling into the meeting resident Michelle Sterling said, "I understand why we need to ban roosters. But I know quite a few people who keep hens in Scarsdale. They don't make noise. They keep them for the eggs – and for an experience for their children. They are like pets – it might not be easy to get rid of them – and take away the opportunity to harvest the eggs."
After considerable discussion, the trustees agreed to ban only roosters and peafowl and to give people more time to relocate the roosters. They also asked staff to find how many people have chickens and to determine the need for an urban chicken law. The new code change will be subject to a public hearing and the Village will do outreach to attempt to notify anyone who might be affected.
Attention Smokers: You Could Be Fined $100 for Smoking in Town
Details

Written by

Joanne Wallenstein

Hits: 2436
At the same time that Scarsdale Village Trustees voted to ban the sale of cannabis and smoking lounges in the Village, they also enacted a new law that bans smoking – of any substance – on public property in Scarsdale. The new smoking ban goes into effect on January 1, 2022, and if you light up in a public place you can be fined up to $100. However in order to adjust to the new law, for the first 60 days of the new year, violators will only be given a warning.
Here is an announcement of the new law from the Village of Scarsdale:
Smoking Law Enforcement Takes Effect January 01, 2022
Starting January 01, 2022, enforcement of the new local law regarding Chapter 252 of the Village Code prohibiting the smoking of tobacco and cannabis on public property will commence (final draft of the law available here). This new law prohibits the burning of a lighted cigar, cigarette, pipe or vape system containing tobacco or cannabis at Village facilities, recreation spaces including fields, parks and playgrounds, and municipal parking lots, as well as on public streets and sidewalks within the Village Center and any business districts or buffer parking zones.
To help the public adjust to this new law, the Village is providing a sixty (60) day transition period, during which time the Scarsdale Police Department will only issue warnings for violations of this local law. Thereafter, violations will be subject to the issuance of fines.

Thank you for your cooperation in implementation of this legislation.