Looking for Part Time Help?
Details

Hits: 5750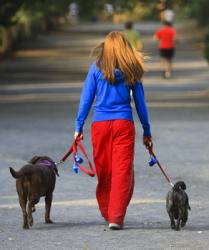 If you're looking for part-time help at home or for your business, Y.E.S. is a community resource for you. Y.E.S. is a nonprofit organization staffed by volunteers to bring together bright, responsible Scarsdale students, 14 years and older, with employers in homes and businesses in Scarsdale.
Some of the most popular jobs are for tutor, baby-sitter, front desk receptionist, data entry, computer help, dance instructor, dog walker, snow shoveler, and yardworker. In addition, students are hired by the Scarsdale Recreation Department to staff the community's annual 15K/4M race. Each year hundreds of jobs are listed and FILLED!
Students can register and search for jobs online, and employers can register and list jobs online as well. For more information, visit our website. Y.E.S. also maintains an office at Scarsdale High School. During the school year, the office is open to students Monday through Friday from 11:30am to 1:30pm, and during the summer, with more limited hours.
The services of Y.E.S., now in its 40th year, are provided to students and employers at no charge.
Youth Employment Service of Scarsdale
Call 723-7343 (accepts messages 24/7) or
E-Mail: office@scarsdale.ny.hs-ses.com
A Successful Spring Carnival
Details

Hits: 3632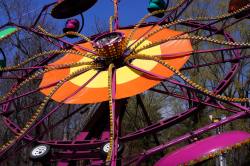 The 2011 SHS Carnival was held on Friday April 8th and Saturday April 9th – and a beautiful warm day on Saturday – one of the first of the season – helped to make the event a big success. Rides, games, food and fundraising for international causes brought out a wide swath of the community. Thanks to SHS School Government advisor Neil Ginsberg who runs the show each year, as well as all the students who pitched in to make it happen. Check out our photos:
The Carnival is Coming to Town
Details

Hits: 3335
Drive by Scarsdale High School this week and you'll see carnival rides and games on the grounds in preparation for this weekends' fun. The Newtown Carnival is back and will bring a dizzying array of rides, challenging games, prizes and fun for all. This year's annual High School Carnival will be held on Friday, April 8th, from 6:00 PM to 10:00 PM, and on Saturday, April 9th, from 1:00 PM to 8:00 PM. In the event that either day is completely rained out, the rain date is Sunday,
According to SHS School Government Advisor Neil Ginsberg, high school students will no longer sell carnival tickets at the elementary schools. Instead, advance tickets can be purchased online at NewtownShows.com. Until 11 pm on Thursday night, you can go to the site and click on Advanced Ticket Sales. Advance tickets will provide unlimited ride access for either Friday or Saturday, however two tickets must be purchased to cover both days. The tickets do not provide access to the games. Advanced tickets are $22.99, and tickets on the day of the event may be purchased at the Carnival ticket book for $30. Please encourage your children, students, and other members of the Scarsdale community to attend.
All the profits from the carnival are donated to charity.
Take the Plunge
Details

Hits: 3006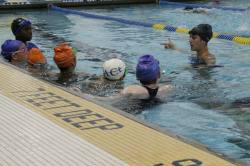 If your kids want to concentrate on swimming this summer, Westchester and Fairfield Swimming and Lifeguarding is the place to be. Kids from kindergarten through age 14 can attend the program by the week. The summer begins the week of June 27, and the first five weeks will be held at the Pace University Goldstein Recreation Center in Pleasantville. For weeks six and seven the program moves to the campus of Sarah Lawrence College in Bronxville. Camp meets from 9 am to 3 pm and extended care is available. Though the focus is on the water, other activities are also included in the daily schedule.
The camp is run by Kate Palladino, who is the Pace University Aquatics Director, an American Red Cross Water Safety Instructor Trainer, a Lifeguard Instructor Trainer and a United States Safety Diving Coach.
According to Ms. Palladino, the camp provides individual swim development and water safety for all levels and ages. Swimmers will be instructed in small groups of similar age, skill and experience. Lesson plans and progressions are formatted for optimum learning through the six American Red Cross Levels.
For the highest-level swimmers, they offer stroke clinic options, plus instruction in starts, turns and techniques to increase efficiency and speed. The goal is to refine the competitive strokes and improve cardiovascular endurance. The camp provides comprehensive preparation for summer swimming and is a great supplement for those who participate on summer swim teams.

The staff includes seasoned American Red Cross Water Safety Instructors and Lifeguards selected not only for their aquatic skills, but also their ability to be exceptional role models for campers. Safety is their first priority.
One camper who started coming when she was nineyears-old still talks about treading water for 20 minutes with her counselor to break the camp record. She is now a junior in high schools and swims competitively on her high school team!
The camp costs $395 per week and kids can sign up for as many weeks as they like. There is a discount for early sign-ups and the fee includes a free t-shirt. To learn more about the program, visit www.westfairswim.com.

Did Babar Visit Scarsdale?
Details

Hits: 4264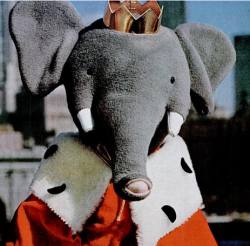 It is well known that Scarsdale has been the home of many notable people, including Liza Minnelli, gangster Bugsy Siegel, and spy Robert Hannsen. However, did you know that Laurent de Brunhoff, creator of Babar also stayed in town?
The interesting tale was revealed at a Board of Architectural Review meeting on 3-28-11 when plans were reviewed for an addition to a home on Lockwood Road in the Overhill section of Scarsdale. During the discussion, a BAR member mentioned that the home was rumored to be "Babar's house." Apparently, the author of Babar, Laurent de Brunhoff, visited Scarsdale in the 1960's and is said to have stayed at the home on Lockwood Road. The visit is covered in the November 25, 1965 edition of Life Magazine. De Brunhoff subsequently published Babar Comes to America which was published by Random House. The book includes an illustration that looks like Lockwood Road and the rumor has lived on.
In the story, Babar spends a quiet weekend in Scarsdale before going onto Harvard to receive an honorary degree.  While visiting the Village, Babar does what Americans do ... he goes to a big supermarket, learns to play baseball and watches a game on TV.
According to the current owner of the house, no one has been able to confirm Babar's presence but the illustration in the book really does look like her house and Lockwood Road. She learned about the story shortly after she moved in at a neighborhood association meeting.
Pictured here are the book illustration, the current house, a photo of Babar, and a snapshot of Laurent de Brunhoff with his father Jean de Brunhoff, who was the original creator of Babar. The photos of the de Brunhoff sand Babar are taken from Life Magazine, November 26, 1995.
If anyone saw the elephant or de Brunhoff in the Village in the 1960's, please do share!