Ask Dr. Narins
Details

Hits: 4694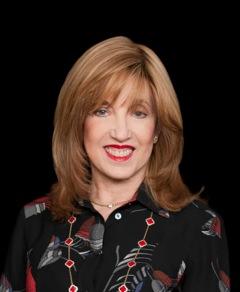 If you have questions about cosmetic procedures and surgery, you're in the right place. We have an expert in our midst. Dr. Rhoda Narins is a 40-year resident of Scarsdale and a pioneer in the field of cosmetic surgery. She grew up here in Westchester, graduated from Barnard College, Columbia University and New York University School of Medicine. She is a full clinical professor of dermatology at NYU and even served as president of the American Society for Dermatologic Surgery. She is a recognized leader in the field; involved in research and serving as an investigator in many of the filler, toxin and liposuction FDA clinical trials.
In an effort to learn more about her and what she offers, we interviewed Dr. Narins and here is what she said:
How long have you lived in Scarsdale and what do you like about living here?I grew up in the area and lived here for over 40 years. It is a wonderful and beautiful community with a great school system. In fact my daughter lives here with her children and many of her friends have returned to town.
How has the Village changed – if it all, during your time here? Many stores have come and gone and parking has gotten harder. I really miss Vaccaros shoe repair shop.
How many years have you been practicing in Westchester? 35+ years
Which cosmetic procedures do you do most frequently? We are expert in most dermatologic surgical and cosmetic procedures. We do fillers, Botox and other toxins, safe liposuction of all areas with local anesthesia, lasers, peels, spider and varicose vein therapy. We treat many skin cancers and benign lesions. We also do hair transplants and permanent tattooing for lips and eyebrows.
What brings patients to your office for cosmetic procedures, i.e. what do they wish to correct/improve? Most patients just want to look better but natural. Specifically, they want to eliminate lip lines, bunny lines, frown lines, saddlebags and crow's feet. They come in before big events or big birthdays … and some want to look healthier and better after life changes such as a divorce or a job loss.
What are some common fears and misperceptions among patients about cosmetic procedures?

Many are afraid of toxins – but Botox is the most common cosmetic procedure in the U.S.

In fact, we have used it cosmetically in our office for more than 20 years with wonderful results and it has been used for more than 30 years for non-cosmetic reasons.

Some are afraid that they will have no movement in their faces or look blown up or overdone

. I explain that we often notice those that are overdone. However, when done correctly, cosmetic procedures look natural and healthy. I always leave some movement and try to make someone look like themselves, but better.

Others fear pain or bruising: Botox takes less than five minutes to administer, and we use a topical anesthetic first, so that people don't' feel anything. In addition, we use blunt tipped needles for fillers to ensure minimal to no bruising.

I have done the FDA studies on many of the toxins so I am very experienced with them.
What are some of the newer procedures/options on the horizon that our readers may not be familiar with? Once patients see the affect of Botox on the upper face, they may want to try fillers for the bottom of the face. New fillers such as Beletero have been approved and there are more on the horizon such as Emervel. Aquamid and Voluma are in clinical trials.
Can newcomers come in for a consult? Absolutely – we'll take a look and tell you if you are a candidate for a procedure.
What is the price range for procedures and are any covered by health insurance? None of these cosmetic procedures are covered by insurance so we work hard to give the patient the most improvement for the amount they can afford. Sometimes the cost of the consult can be added into a procedure.
When are you in your Westchester office and how can our readers make an appointment? I am in the Westchester Office at 222 Westchester Avenue in White Plains on Monday, Wednesday and Friday from 8:30 AM on. Patients can call 914-684-1000 or 212-288-9910 to make an appointment. We also have a city office on Fifth Avenue at 80th St.
Also, you can learn more about our procedures by looking at our website,  www.narins.com
Scarsdale Lawyer Arrested for Travelling to Cuba
Details

Hits: 9606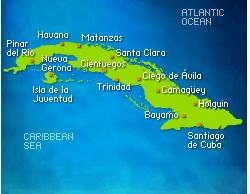 According to a December 3rd story in the Journal News , a lawyer from Claremont Road in Scarsdale was arrested for taking a business trip to Cuba in violation of the Federal embargo. In a criminal complaint filed by the US Attorney's Office for the Southern District of New York, Marc Verzani of Scarsdale is charged with travelling to Cuba with Adem Arici of Brooklyn in September. At the time the two inspected Arici's business and real estate investments and looked for properties to purchase. Arici is said to have invested millions of dollars in Cuba. In addition, the two are charged with spending money in Cuba, a violation of U.S. law.
Federal agents arrested Verzani, age 45, and Adem Arici, age 49, of Brooklyn on Thursday December 1 and charged them with conspiring to violate the federal Trading With the Enemy Act and trying to cover up the trip to Cuba.
Arici was ordered held without bond following a hearing Thursday night in White Plains and Verzani was freed on a $1 million personal recognizance bond.
Verzani travelled to Cuba on September 8, via Cancun, Mexico and remained in Cuba for five days. According to the complaint, Verzani lied about his whereabouts on declaration papers when he returned to the U.S.
Though thousands of Americans now visit Cuba each year, they must meet one of the following criteria to visit legally. Travel is permitted for the following:
To visit a close relative

To work as a journalist

To conduct government business

For members of recognized international groups

For research and academics

To attend professional conferences

For telecommunications and agricultural professionals

For public performance or athletic competition
Legislation to lift the ban was considered by Congress in 2010 and passed the House Agriculture Committee but stalled in the Senate Foreign Affairs Committee. Proponents of lifting the ban include President Obama who hoped to open up trade with Cuba which is only 90 miles from Florida. Republican opponents of the bill believe that loosening the travel ban will ease pressure on the restrictive Cuban government and prop up an abusive regime.
It is puzzling why federal agents targeted Verzani and Arici at a time when many are calling for the travel bans to be lifted.
Note from Scarsdale's Mayor on Leaf Pick Up
Details

Hits: 3447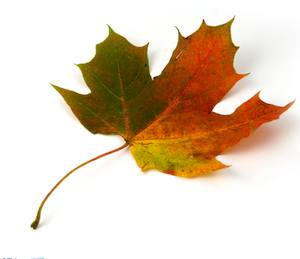 Scarsdale residents and their landscapers have reacted very positively by helping Village crews pick up brush, branches, limbs and tree trunks from the October storm. The Public Works Department estimates that at about 40% of the tonnage brought to the recycling center has come from residents and/or their landscapers.
This is a truly laudable result, and Scarsdale residents have once again been shown to be outstanding citizens. As a result of this success, the Village has decided to extend the "no fee" policy at the Recycling Center through December 2nd.
Leaf pickup has been slowed down because of the October storm, when it was necessary to dismantle the leaf boxes from the trucks, remove the vacuums from the street, and erect plows and sanders on the trucks. Then, DPW crews went through their routine again and removed the plows and sanders; re-placed the boxes on the truck bodies, and brought the vacuums back into operation.
In this current year's budget, we have allocated funds to conduct leaf pickup on the last three Saturdays of the Fall "leaf season." Thus, beginning this Saturday, crews will be working on an overtime basis to pick up leaves. Hopefully, it will not snow again soon, in as much as it may take all of December to pick up all the leaves.
Generally we complete this task by the first ten days in December. Thank you all for your assistance and cooperation in this monumental task.
Remember that Scarsdale does encourage residents to keep their leaves in place, which both lowers costs and enriches the soil, by using mulching mowers and other equipment. At the Village Board's scheduled Sustainability Committee Meeting on Monday December 5th at 6:30 pm the Village Board will review recommendations for leaf mulching programs, and consider legislation to encourage this in our Village in a Park.
Miriam Levitt Flisser,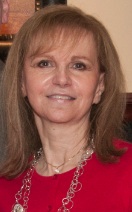 Mayor
Meet Scarsdale's Rocker King Jimmy Fink
Details

Hits: 17153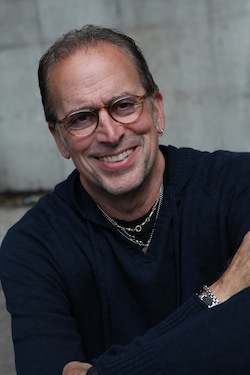 Many of us are familiar with the voice of Scarsdale resident Jimmy Fink who is a perennial favorite on Westchester's radio station 107.1 The Peak. In addition to his work as a D.J., Fink is the father of three, a lover of music and a very involved community resident. We thought you would like to know more about the man behind the voice and here is what he shared with us:
How long have you lived in Scarsdale? What attracted you to the area?
I am a life long resident of Westchester, My wife Debbie and I both went to Eastchester High School, had an apartment in the city and lived in the Wilmot Woods section of New Rochelle (Scarsdale PO) until we moved to Scarsdale in 1988, shortly before our first child was born.
As the father of three children who attended the Scarsdale Schools, what did you like about the system and would you like to see changed?
My children went through the Scarsdale School system from pre-school at the Little School, Quaker Ridge, Scarsdale Middle School and Scarsdale High School. I think the staff, both administrative and faculty is what makes the Scarsdale Schools so great. As the father of twins, the policy of keeping twins in separate classes throughout elementary and middle school is a good one, giving my twin girls the opportunity to grow as individuals and develop unique and independent interests and directions. All three of my children found most of their teachers to be engaging and their courses to be challenging which developed their work ethic and made them learn early on that hard work and diligence pay off. As far as change is concerned, I would like to see more emphasis on classical music, art and literature and I believe the AT vs. AP policy is not to the advantage of Scarsdale students. When applying to colleges they find themselves in competition with students from other schools who have multiple AP courses and credit on their transcripts. In addition a culture of legacy and privilege is rampant in Scarsdale and can be disheartening to students who do not have these advantages when applying to colleges. I think students should be rewarded for their own accomplishments and achievements, not because of their parents' influence.
How is it to be an empty nester here?
I have three kids in college and have found that they love coming home to spend time in their familiar surroundings and have all kept up with their local friends. Once they are home, in a way it's like they never left. This is especially true with my son's friends of the SHS Class of 2008. They are a tightly knit group of boys who will be lifelong friends. My wife and I love our home and our friends in Scarsdale. Lately, we have been spending more time in the city, making weekend trips to museums and taking our dogs for long walks in and about Westchester's great natural and scenic spots. Since my work is here in Westchester we don't have plans to move at this time, but are always considering options such as an additional apartment in the city and shorter few-day vacation trips.
Have you always been the music business? How did you begin?
My connection with music goes back to high school when The Beatles burst on the scene and I developed a deep and intense love for music. My friend and I wrote songs and played in a band. We were avid concert goers, went to the Fillmore East almost every weekend, attended Woodstock, collected records and began a routine of playing, writing and recording songs. In the summer of 1970, I got my first radio job as a college student and subsequently got involved in college radio and developed an on air style and interview and voice techniques. My college major was Speech Arts/Communications. I worked for WPLJ and its parent company ABC for 14 years through the 70's and 80's and then went on to K-Rock for another 12 years through the 90's. During that time I also worked at HBO and Cinemax and voiced, wrote and produced several nationally syndicated radio programs including one for Rolling Stone Magazine which led to hundreds of interviews with celebrities and well known people in the music, political, entertainment and sports worlds.
Did you start the Peak yourself or did you takeover an existing radio station?
Haha!! I don't own The Peak and the frequency of 107.1 has a long history here in New York's backyard. It was once a progressive rock radio station called WRNW and was then a breeding ground for many talented radio people. Howard Stern, Meg Griffin, Bruce Figler, Kerin McCue and others all worked for RNW back in the day and it was at one time owned by a Scarsdale resident, Fred Schrier. One of the constants of the radio business is change, and there have been many different music formats on 107.1 over the years including rock, soft rock, pop and country music. The Peak developed a unique radio format back in 2004 combining classic rock with more modern, new music and splashing in some reggae and blues as well as giving singer/songwriters and female artists a more prominent position on the radio dial. Unlike many radio stations around today, we are not owned by a giant conglomerate media company, rather The Peak is owned by an individual who runs about 30 radio stations, mostly in NY, Vermont and Florida. I joined The Peak at its onset, beginning in 2004 after I heard about a new radio station coming to Westchester. I wanted to be part of a new station that would play new music in addition to the classic rock I was known for presenting.
What is the Peak's reach?
The Peak covers Westchester, Rockland and the North Shore of Long Island in New York, Fairfield County Connecticut and Bergen in New Jersey. The transmitter and broadcast tower of The Peak is near the Westchester Medical Center along the Sprain Brook Parkway so the signal is stronger on the Hudson side of the county. If you separate out our listening area from the larger NYC market, the Westchester radio market is the #39 ranked market in the US. The Peak has a weekly cume audience in excess of 200,000 listeners with the average quarter hour listenership between 25,000 and 35,000 depending on the time of day and not including those listening on the internet. Our audience is generally 60% men and 40% women. Almost 100% of The Peak's audience is in the target demographic age bracket of 25-64.
In actuality The Peak has a worldwide audience. Today's technology enables us to broadcast on the web, so many people who may not be able to receive a quality broadcast signal can always hear us on www.1071thepeak.com. We get emails daily from all over America and even have regular listeners in distant places like Iraq, Brazil and the UK. Having said that, The Peak is a local radio station, in the shadow of the big NYC radio stations, and does not pretend to be anything else. In the NY Metropolitan area, the largest radio market in America, with conglomerate media companies owning and operation multiple radio stations it is important to note that The Peak remains local and dedicated to serving listeners in our specific broadcast area and local communities. Advertisers who may not be able to afford to run commercials on the larger NYC radio stations can find an audience in their target demographic at a reasonable cost on 107.1 The Peak.
What's your favorite part of your job?
From a personal standpoint, without a doubt, my favorite part of working at 107.1 The Peak is the personal camaraderie that we have among the staff at the radio station. We are a comparatively small group of people, a very tight team, and I love working with the broadcast professionals who are on the air, as well as those behind the scenes. From the broadcasting side, I love turning people on to new music and playing some of the older tunes that just don't get played that much on the radio.. Many radio stations are steeped in playing nothing but older, proven hit songs, and while The Peak plays these classic rock tunes, we also recognize that there is an audience that likes some diversity in their music so I like to play some things from the past that people may not have heard for a while. Also, there is a ton of new, quality music out there and I like to be the one who introduces people to new music, something different and modern with the potential for becoming a future classic. I also like when I get a reaction to something I've said on the air….radio is a one on one relationship between the on air personality and the listener and when I get a response from my audience, it's always a thrill.
When are you on the radio?
I am on the air Monday through Friday from 3PM till 7PM on 107.1 The Peak. I have several features during my show that may be of interest to your readers including live traffic reports from a dedicated traffic reporter twice an hour between 4PM and 7PM every day. The Peak Homestretch is a daily extra long set of commercial free music that largely sweeps through the 5 o'clock hour, providing a soundtrack to the afternoon activities of my listeners, many in their cars commuting at that time.
What are some of your favorite "old" bands and soundtracks?

Picking favorite songs is very tough for me since I love so many different kinds of music. The older rock bands that I favor would be The Beatles, Pink Floyd, The Kinks, and Led Zeppelin…..I think everybody likes them. I also like the older solo stuff by the individual Beatles, Mark Knopfler and Dire Straits, Jeff Lynne and ELO, Steely Dan and Yes. My tastes in music are very varied….one interesting bit of trivia about my musical preferences Is that I am a major fan of show music, including all the classics like Oliver!, The Sound of Music and Oklahoma. I think Les Miserables is a masterpiece and have seen the show more than 10 times. I even went to London just to see it again!
What are some of your newer favorites?
There are so many new bands I like, some of them aren't that new any more, like Death Cab for Cutie, Arcade Fire and Guster. Of the big current bands, I would have to say Coldplay is a favorite. Mumford and Sons had a great first CD, I think time will tell if they can sustain their popularity. Some of the newest groups I like with a lot of promise for the future include Scars on 45 and The Givers. I love the new breed of female singer songwriters like KT Tunstall and Ingrid Michaelson.
Have you ever had to stop the music to provide your listeners with emergency instructions?
Emergency situations are handled in America through the EAS (Emergency Alert System). A few times the system has kicked into action and interrupted our programming while I have been on the air to warn of impending storms or tornados etc. I often provide listeners with up to date information about local situations like fires, police activity, storm warnings or traffic and transit delays but generally speaking we leave the full time reporting of these events to the all news stations.
With the advent of new technology how can people buy others music for the holidays? How can they share their favorite music with others?
It's no secret that music is available in so many different ways today. I have never let my kids download music illegally as I always thought (and still do) that it is the same as stealing from a store. Artists today have to think of other ways to make a living rather than through the sale of their music, whether it's through live concert tours and performances, merchandising or getting their music featured in films, advertisements or on TV. If people are interested in giving music as a gift this holiday season, gift cards for iTunes are readily available. There are also several new CD compilations that have been released for the season, including some spectacular new live recordings of live Pink Floyd music as well as deluxe reissues of U2's Achtung Baby CD and The Rolling Stones' Some Girls album both of which have previously unreleased tracks. There is also an REM retrospective that also has 3 previously unreleased songs, their final music to be release as a band. For sharing music, Spotify is a digital service that offers millions of songs streaming on line and I know of a few new music sharing tech platforms in development that will enable people to share, review, create playlists and keep others up to date with the music they enjoy or new music that is still under the radar of the general public.
Anything else you would like to add?
After many years on the air at several radio stations in New York City, I am delighted to be able to continue to be on the air at the local level right here in the community where I live. Broadcasting on a station like The Peak is local radio at its best, enabling a very strong connection between on air personalities and their listeners. All the personalities on The Peak are always out in the community, making appearances on behalf of the station and our advertisers. I am also happy to be involved with a few local non-profits, including the Scarsdale Teen Center and The Pediatric Cancer Foundation. I sit on the Foundation Board of Open Door Family Medical centers, with medical facilities in five different Westchester locations serving the uninsured and under insured with quality, affordable health care. I have developed a way to incorporate music into fundraising by appearing on behalf of the Scarsdale Teen Center at their annual "Adult Night of Rock" event and have been instrumental in bringing World Class acts to perform locally on behalf of Open Door Family Medical Centers. In the past Elvis Costello and the B-52's have performed in support of Open Door and we are in the planning stages for yet another big concert this spring.
Girls Scouts Tie Up Six Years with a Donation to Fox Meadow School
Details

Hits: 4317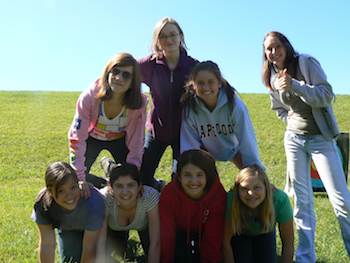 Girl Scout Troop 1596 began at Fox Meadow School in 2005, with 31 first grade girls and two leaders, Caryl Grueskin and Karen Chapro. Notable for its size, the troop included 31 of the 35 girls in the grade because they did not want to turn anyone away. In third grade the leaders Christine Bensche, Janet Korins and Monica Rieckhoff joined the group. Five years later, in sixth grade, the troop finished with 11 girls, including 2 from an Edgewood troop.
Over the years the girls raised funds primarily through cookie sales and used them to fund projects such as building bluebird houses for Fox Meadow nature park, part of an effort by the Audobon Society to provide habitat for the endangered Eastern Bluebird.
They helped an animal shelter, threw a Halloween party for the children at Coachman family center in White Plains, sang in a retirement home, collected litter at the school, helped pack food at the Interfaith Food Bank, donated groceries to Grace Church and sorted donations to Haiti at AFYA.
When they ceased operations in June, 2011, the troop had $1,500 in their account and they decided to donate $750 for three river birch trees, which were just recently planted around the blacktop at Fox Meadow. They also gave $650 towards an electrical upgrade and $200 for kitchen equipment, both at the Girl Scout House. As Christine Bensche said, "We are very proud of this troop and its generosity to the community." Troop leader Monica Rieckoff added, "The girls were really service oriented and wanted to help others. I had a wonderful time as a leader getting to know this incredible group and also am very appreciative of the leaders of Scarsdale/Edgemont Girl Scouts for the opportunities they make possible and our community's support for girl scouts. A favorite memory is probably baking brownies in our homemade cardboard ovens at the campout- they were yummy!"
Pictured here are former members of Girl Scout Troop 1596 with Fox Meadow Principal Duncan Wilson in front of a newly planted river birch tree.