The Search is Over
Details

Hits: 4998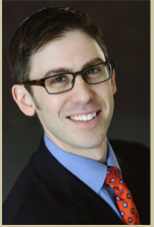 The search for a new Senior Rabbi to replace Rabbi "Rick" Jacobs at Westchester Reform Temple in Scarsdale has come full circle. WRT's own Rabbi Jonathan Blake will assume the leadership position, pending a vote by the full congregation on September 20th. The Board of Trustees of the synagogue announced their recommendation on Wednesday September 7th. Rabbi Jacobs will leave WRT at the end of the year for his new position as President of the Union for Reform Judaism.
Rabbi Blake came to WRT in 2003 from Temple Beth-El in Providence, Rhode Island where he served as Associate Rabbi and Director of Education from 2000 – 2003. In 2000 he received his Ordination from Hebrew Union College – Jewish Institute of Religion in Cincinnati where he received honors for academic achievement and homiletics. He majored in English literature at Amherst College and graduated summa cum laude.
Rabbi Blake teaches adult education at the synagogue and moderates an online forum exploring the weekly Torah portion at http://wrttorahstudy.blogspot.com/ . Beyond his role at WRT, Blake played the part of a rabbi in the 2005 film 51 Birch Street, a documentary about a son's investigation into the mystery of his parent's relationship after their 54 year marriage.
In her announcement to the congregation, Temple President Lisa Messinger wrote, "In Rabbi Blake, we have chosen a rabbi who embodies outstanding personal qualities of caring, intelligence and great integrity. For the past eight years Rabbi Blake has shared a Jewish journey at WRT with exceptional colleagues and alongside our congregation who has embraced his passion, wisdom and sense of humor. His insights into the life of WRT have been nurtured and refined here and provide him with unique qualifications for the position of Senior Rabbi. I am extremely confident that under the leadership of Rabbi Jonathan Blake, Westchester Reform Temple will continue to thrive as superbly in the future as it has in the past."
Blake is highly regarded by congregants, students and the WRT staff, and as an eight-year veteran of the temple he should have a smooth transition into his new role. Whether or not WRT will seek out an additional rabbi to step into Blake's place is yet to be seen.
Scarsdale Girl to Perform in "13" at WPPAC this Weekend
Details

Hits: 4026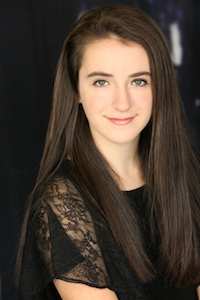 The musical "13" will be performed at The White Plains Performing Arts Center this weekend and Scarsdale 10th grader Sarah Cammarata is in the cast of the show. The story focuses on 13 year-old Evan Goldman who is forced to move from New York City to the small town of Appleton, Indiana when his parents get divorced. The move disrupts Evan's social life and Bar Mitzvah plans and he struggles to fit in with the in-crowd at his new school. Scarsdale's Sarah Cammarata plays Cassie, a "popular gossip girl" in this comical coming of age story enhanced by a terrific musical score.
Cammarata has been performing since she was seven years old and made her debut in the Wizard of Oz production at Random Farms Kids Theater. Since then she has performed in over 20 musicals with many theater companies including White Plains Performing Arts Center, Westchester Broadway Dinner Theater, Yorktown Stage, Helen Hayes Youth Theater, and Play Group Theater (PGT). She studies acting at PGT and with Jeremy Quinn at WPPAC. This summer, the cast of "13" had 18-25 hours of rehearsal per week for the past 4 weeks.
Commenting the experience of acting in "13", Cammarata said, "Acting in a big production allows me to get away from real life and put myself into someone else's shoes. The cast of 13 has become a second family to me, and I have made so many new friends. When it comes time for the show all our hard work pays off and it feels very rewarding. During the process of creating 13, the entire cast has worked together to make a really great show."
Tickets are still available for performances this weekend on August 19 and 20. See details below:
13
August 19th and 20th at 8 pm
White Plains Performing Arts Center
11 City Place
White Plains, NY 10601
$15 adults
$10 Students
877-548-3237 or www.wppac.com

The Person of the Week Column is sponsored by Johnny Rockets, Home of the Original Hamburger, recently opened for breakfast, lunch and dinner at 777 White Plains Road in Scarsdale.
Do You Have What It Takes to Host Your Own Cooking Show?
Details

Hits: 3420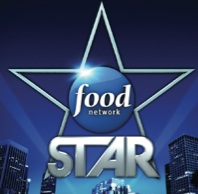 Food Network Star, Food Network's hugely successful culinary reality series is currently casting for season 8 and invites anyone interested in hosting their own cooking show to an open casting call in New York City on Friday August 5th, 2011. They are looking for people who are full of life, passionate about cooking, and knowledgeable about food to attend an open casting call. Chefs, home cooks, caterers or culinary enthusiasts who are interested in hosting  their own cooking show on Food Network are encouraged to attend.
Here are the details:


Friday, August 5th 2011
9am-12pm
Sutton Place1015 Second Ave,
New York, NY 10022
e-mail: fns8nyc@gmail.com
For additional information please visit http://Foodnetworkstarcasting.com.
Proud Dads Among First to Marry in Westchester
Details

Hits: 4165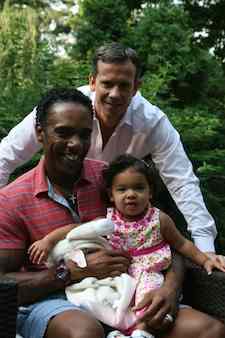 Meet Chris Fraley and Victor Self, the first same-sex couple to apply for a marriage license in Greenburgh under the newly-enacted Marriage Equality Act. Fraley and Self rushed to file when they learned that the Greenburgh Village Court would be open on Sunday, July 24. To make it official, they planned a ceremony at the Gazebo in Rye and a reception at Frankie and Johnnie's. They were honored when State Senator, Suzi Oppenheimer, who worked hard to get the legislation passed, attended the party.
This wasn't their first wedding. The two have made several trips abroad to marry in places where same-sex unions are recognized. They were first married in St. Barths where they had a religious ceremony in 2008 with friends and family along to witness and celebrate the nuptials. They also traveled to South Africa where they were able to have a legal civil wedding, since the country legalized same-sex marriages some years ago. When they learned that New York State had legalized same-sex marriage in July, they jumped at the chance to marry in this country to avoid any doubt in the United States that their union was legal.
Chris, age 42, works as an investment manager in White Plains and Victor, age 41, is a fitness instructor for Equinox in Scarsdale, Mamaroneck and several other locations. They met in November, 2003 and have been together for almost eight years. Their recent wedding was just another step in the couple's long journey to forming a family.
They are also the proud fathers of an 18-month-old baby girl named Coco who shares their home in Rye. The two dads documented the story of the pregnancy of a surrogate mother and Coco's birth in a blog, http://countdowntodaddyhood.blogspot.com, and generously agreed to share it with our readers. Commenting on the new legislation, Fraley said, "We are hopeful Coco will grow up in a world that doesn't discriminate against same sex couples. The recent legislation was a huge step in the right direction."
We asked Chris if he was surprised when the legislation was passed and he said, "I was actually a little shocked the first time the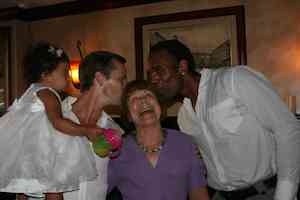 law did not pass a few years ago. I had always thought of New York at the forefront of civil rights and it was surprising to me that we had more rights as a couple in Argentina, South Africa and Spain than we did in New York. Though they believe their marriages in St. Barths and South Africa were legal, before the ceremony in New York, they could not file a joint tax return. Now they will be permitted to file a joint state return, though the "Defense of Marriage Act" still prevents them from filing a joint federal return.
Though they rarely felt discrimination in Westchester before the new law was enacted, Chris and Victor have received many good wishes since July. While out walking in Rye recently, a woman who they did not know stopped them to tell them that she had recently moved up from Manhattan and was glad to see some diversity in the suburbs.
Commenting on their new status, Fraley said, "The passing of the Marriage Equality law was particularly exciting for us because we are relieved that we will never need to explain to Coco that our family is treated differently than other family."

Congratulations to the Fraley–Self family.
(Pictured above right: Coco, Chris and Victor Celebrate with State Senator Suzi Oppenheimer who championed the new legislation)
What to Expect When You're Expecting … To Leave for College
Details

Hits: 4630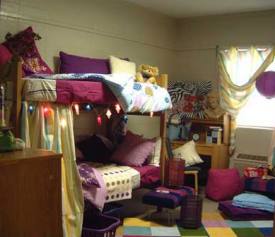 It's the end of an era. It's the start of a new beginning. For some, it's scary. For others, it's exciting. For everyone, whether you're taking a plane, a train, or a car, it's a chance to start anew.
Whether you fall into the category of nervous, excited, or anything in between, you are not alone. As the class of 2011 begins the great migration to their respective colleges and universities, there seems to be a wide range of reactions to the prospect of leaving home, all of which are perfectly normal.
Jamie Tartell, who will be attending the University of Rochester in the fall, admits, "I'm nervous about adjusting to an entirely new place where I know very few people. I'm also nervous about the difficulty of the classes." Nevertheless, Jamie is confident that she will soon overcome this feeling of uneasiness. "I think that reaching out to other people will help me feel more comfortable and find my niche."
In terms of overcoming common concerns when it comes to leaving for college, members of the class of 2011 can look to their predecessors for advice. Adam Dubner, who will be entering his sophomore year at Washington University in St. Louis, said, "When I left for college I was most nervous about having to start over by making new friends in a place that I was not used to, since I have never lived anywhere but Scarsdale. I dealt with homesickness by participating in a lot of different activities and spending a lot of time with friends so that I never really had time to think about how I was not at home."
Another common fear involves the idea of leaving the comforts of home where parents are always there to look out for students, and going to a place where students must look out for themselves. Emily Michaels, who will be entering her sophomore year at Cornell University, learned to love the independence that comes with going to college. "I love the feeling that I'm growing up and have to begin to take responsibility for myself. It's my own decision whether to go out when I have a lot of work or to stay in and get it done. Nobody is around to tell me what to do and I have to create for myself guidelines and restrictions."
Despite the typical feelings of anxiety with regards to leaving home, many members of the class of 2011 can't wait for the new experience. "I am really looking forward to living the college lifestyle!" said Michelle Wexler, who will be attending Brandeis University in the fall. "I am excited to take the classes of my choice and become involved in unique clubs."
Because parents are not the ones doing the actual moving, we often forget that leaving for college is a life-changing milestone not only for kids, but also for their parents, who will be returning to a half-empty or sometimes even entirely empty household.
Robin Gottlieb, who's oldest of three children will be leaving for college in just a few weeks, is approaching the new living situation with trepidation. "The dynamic in the house will definitely change", said Gottlieb. "It will be strange not having him around every day, just to catch up with, even if for a few minutes. It will be interesting learning how to find the balance in communicating with him when he is at school and worrying about someone when you have to imagine what they are doing on a daily basis."
Michelle Levine, who has one daughter that has already graduated college and a set of twins now leaving for college, will soon be an empty-nester. "So far I'm ok with it because I know it's time for them to leave and I'm very excited for them. So many people have asked me about this that I feel like I'm supposed to be very sad. I might be when we get back to the house and it's quiet, but for now I'm just happy for them."
Whether you are a student leaving for college or a parent sending your children off to college, there exists a unanimous and inevitable sense of apprehension and excitement that accompanies the process. As yet another class graduates and begins the great migration, it is important for students and parents alike to remember that the Scarsdale community provides a strong support system that extends far beyond the geographical limits of our town.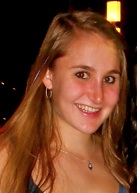 Shelby Rokito recently graduated Scarsdale High School, and will be attending Cornell University in the fall as a Communication major in the College of Agriculture and Life Sciences. She loves writing, cooking, and playing with her dog.