Former Scarsdale Mayor Beverley Sved Passes Away at Age 74
Details

Written by

Joanne Wallenstein

Hits: 6319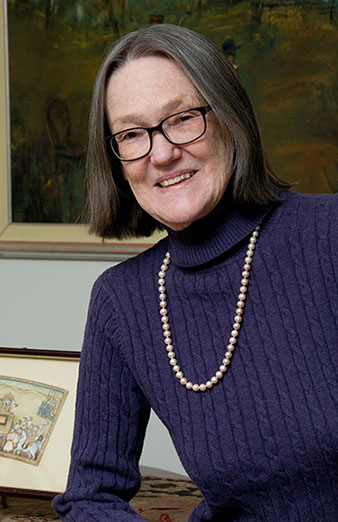 Beverley Sved, (1944 - 2018) former Mayor of Scarsdale, died unexpectedly on the morning of September 22nd of a ruptured aortic aneurysm at the age of 74. In addition to being Mayor (2003-2005), Beverley served in many Scarsdale and Westchester County organizations over the years. She was the recipient of the 2018 Scarsdale Bowl Award in commemoration of her extraordinary service to the community.
Beverley is survived by her husband, Paul, and two sisters. The family has chosen to hold a private ceremony.
Here is some background on Bev from an account of the 2018 Scarsdale Bowl Award Ceremony:

Beverley Sved's long resume of volunteerism began with service on her neighborhood association in 1988 and from there took her to more volunteer roles than can be listed here, but included two terms as Scarsdale Village Trustee, Scarsdale Mayor, The Village Planning Board and ten years on the board of the Scarsdale Foundation. There is almost no community organization that she didn't touch, serving on the Scarsdale Forum, the Scarsdale Procedure Committee, Scarsdale Edgemont Family Counseling, the LWV of Westchester and the Westchester County Historical Society and many more.
Most notable was her ability as Mayor to forge consensus on a contentious downtown development project on Christie Place, which resulted in the Christie Place apartments, retail spaces and parking, now enjoyed by so many.
Speakers at the Bowl ceremony noted her intelligence and problem solving skills, which may have been a result of her engineering prowess. Bev was one of only six women to graduate from Renssselaer Polytechnic Institute and enjoyed a long career at IBM as a system engineer, analyst and corporate strategist. She was also credited for her wry sense of humor.
Explaining why she volunteered, Sved said, "Volunteering has given me so much more than it has taken from me in time, attention, and yes a few stress-filled nights (hello Christie Place). I have been blessed to use my skills to solve problems, to mediate disputes, to take risks in areas that would otherwise never be open to me, and to develop long-term friendships with some pretty remarkable people. Along the way I gathered really great stories… most of which I can't tell."
Scarsdale Edgemont Family Counseling Service Receives National Accreditation
Details

Written by

Joanne Wallenstein

Hits: 1877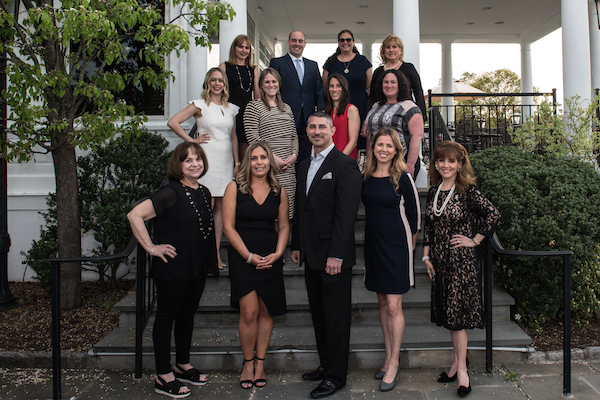 Scarsdale Edgemont Family Counseling Service (SFCS) announced today that it has received national accreditation as a provider of professional counseling services and programs. The accreditation status, granted by the Council on Accreditation (COA), recognizes SFCS as a premier mental health counseling agency delivering services to children, teens, families and the elderly. Since 1992, SFCS has voluntarily sought national accreditation which includes a triennial audit of the agency's programs, services, procedures, staffing qualifications and financial practices, all of which must demonstrate that they are operating in accordance with best practice standards.
"We are proud and honored to be recognized by the Council as an agency that delivers the highest quality of services to the residents and stakeholders of the Scarsdale community," said James Genova, SFCS Executive Director. "Being granted national accreditation by COA reflects the high quality of our therapists and the programs and services they deliver."
The Council on Accreditation accredits the full continuum of child welfare, behavioral health, and community-based social services. COA accreditation signifies that an organization or program is effectively managing its resources and providing the best possible services to all of its stakeholders.
Scarsdale Edgemont Family Counseling Service is a voluntary, not-for-profit family counseling agency, established in 1920. Its mission is to be a center for family growth and learning, where families, couples and individuals can find help with normal problems of daily living, as well as with crises. The Agency seeks: to enhance the functioning of the family and its individual members through family life education; to stimulate social thinking and positive social behavior; and to cooperate with other organizations for this purpose. Professional staff are licensed in New York State as providers of mental health services.
SFCS offers community-based behavioral health care for individuals, couples and families who are coping with: life-stage transitions; anxiety; depression; relationship issues; parent-adolescent conflict; divorce and remarriage; career changes; grief and bereavement. The Agency's programs include: the Youth Services Project which places a team of Youth Outreach Workers in the middle and high schools as resources for adolescents and parents; leadership development programs for young women and men; facilitated grade-level support groups for parents of 5th through 12th graders; facilitated support groups for parents of children with special needs; and aging in place services and programs that address the evolving challenges of our older residents who wish to remain in their homes and within the community.

For more information, about these programs and services https://www.sfcsinc.org/, e-mail info@sfcsinc.org or call (914) 723-3281.
Scarsdale Voters are Invited to Join the Nonpartisan Citizens Nominating Committee to help Choose the next Mayor, Village Trustees and Village Justice
Details

Written by

Joanne Wallenstein

Hits: 3151

The Procedure Committee invites eligible residents to run for a seat on the non-partisan Citizens Nominating Committee, the group of Scarsdale residents who will soon meet on these weekday evenings to select candidates for the offices of the next mayor, three trustees and village justice: Nov. 26, Dec. 12, Dec.19, Jan. 7, Jan. 14 (and Jan. 23 only if necessary). The 3-year CNC term ensures that members who gain a seat this year and next will have another opportunity to select a mayor in 2021.

Running for the CNC simply requires applicants to file a brief bio and a nominating petition with the signatures of 10 voters from their elementary school district – a way for your friends and neighbors to participate. The deadline for filing both is Sept. 30, by mail to Scarsdale P.O. Box 284 or by email to the PC at meppenstein@eppenstein.com or chengchoi@optonline.net. The forms are on the forms/2018 PC website page at www.scarsdaleprocedurecommittee.org, together with a FAQ sheet that explains how the village non-partisan system works. Have any questions? Call PC Chair Madelaine Eppenstein at 914-262-6656.

The CNC election will be held at Village Hall on Tues. Nov. 13. The following members of the PC, many of whom have served with distinction on the CNC, thank the Scarsdale community for participating in the civic life of Scarsdale through membership on the CNC: Charles Baltman; Sarah Bell; David Dembitzer; Eric Cheng; Madelaine Eppenstein; Timothy Foley; Jeff Goodwin; Mayra Kirkendall-Rodríguez; Eli Mattioli; David Peck; Pam Rubin; Gregory Soldatenko; Nancy Steinberg; Michelle Sterling; and Bruce Wells.
Summer Memories from the Scarsdale Pool
Details

Written by

Joanne Wallenstein

Hits: 2403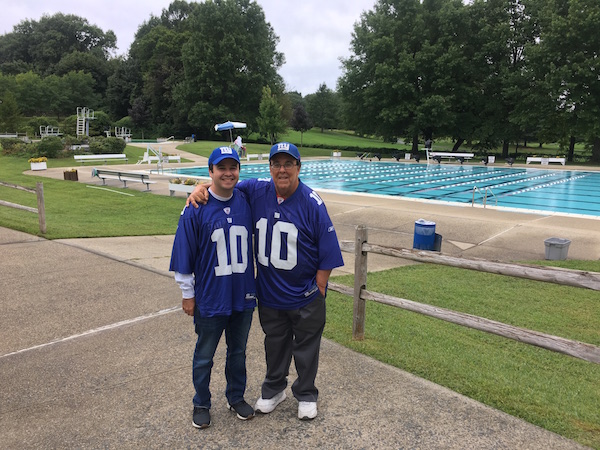 Sunday September 9 marked the end of the season for the Scarsdale Pool. Though the weather was gloomy and cool, the pool was still a pleasant 75 degrees. Here's a photo of Howie and Steven Nadel who came by the pool to do some laps and take a walk before heading to the football game.
Photo Credit: Michelle Lichtenberg (who also swam 72 laps that day)

On Thursday September 6, the Scarsdale Seniors, headed by Kathy Hurwitz, had a great turnout for their End of Season Pool Party and Barbeque. Check out their photos below: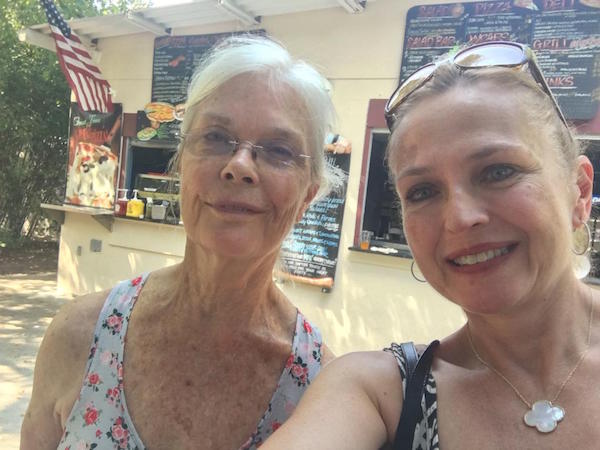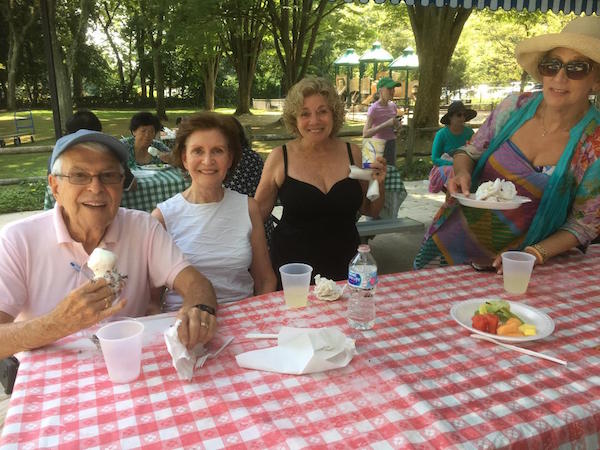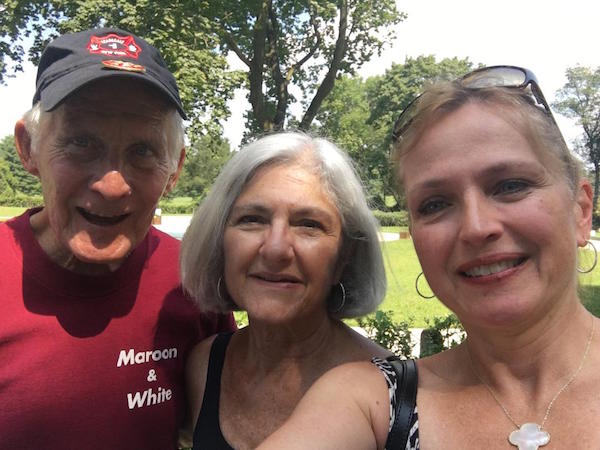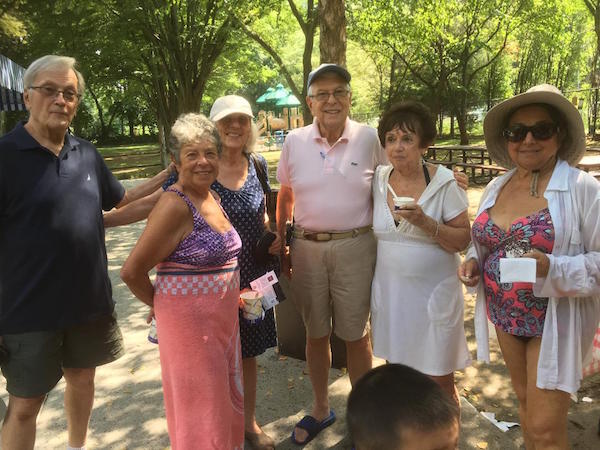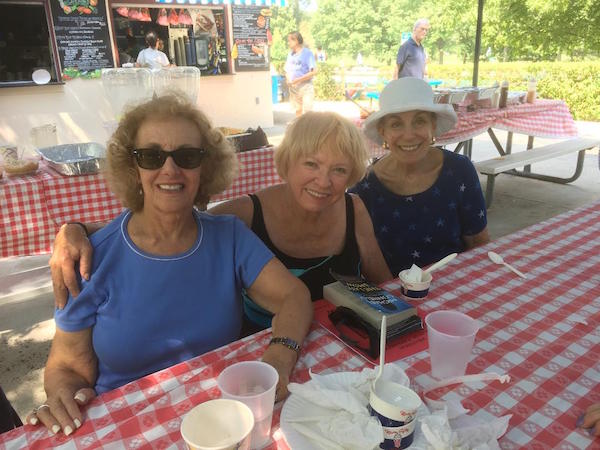 Memorial Service for Poet and Mental Health Client Advocate John Stanley Bajak on September 9 at SCC
Details

Written by

Joanne Wallenstein

Hits: 3485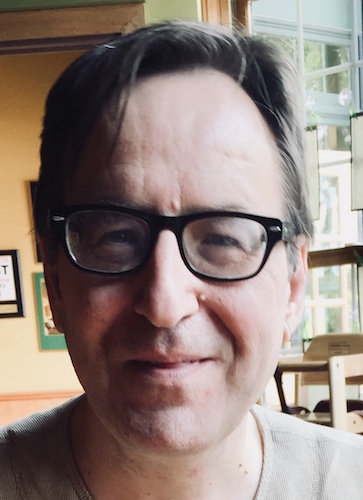 A memorial service for poet and mental health client advocate John Stanley Bajak is planned at 2 p.m. on Sunday, September 9 at the Scarsdale Congregational Church. John was raised in Scarsdale and lived most of his adult life in White Plains. He died May 5 in Pittsburgh at age 55 of complications from melanoma.
Here is his life story, written by his brother Frank Bajak of Medford, Mass.
John Stanley Bajak, a quirky, engaging poet and self-styled philosopher of computing who struggled with schizophrenia his entire adult life, died of cancer at age 55.

The youngest of four children born to the late Sigmund F. Bajak and Dorothy Mershon Bajak Armistead, John was raised in Scarsdale, N.Y. and lived most of his adult life in White Plains, N.Y. He died May 5, 2018 in Pittsburgh of complications from melanoma, which he battled for more than a year.

John was in many ways a psychiatric success story. He lived independently in his own apartment for 27 years, worked on behalf of the mental health community, never married and was inveterately creative when he wasn't perplexing family members with his theories of computing and time machines.
When he wasn't perplexing family members with his theories of computing and time machines he was entertaining them with humorous ditties he wrote and sang. His theoretical time-travel invention, the ³Flux Capacitator, drew unwanted online attention that prompted him to quit the Internet for a time.
John was also a ham radio enthusiast and electronics expert - though he didn't get his first smartphone until 2017. His fears of malicious Internet actors were precocious indeed.

John would tinker for hours on circuits, LEDs, vacuum tubes and transistors, and patiently taught his nieces and nephews the ins-and-outs of amps and volts. One of his great joys was scouring garage sales for the components of his whimsical inventions.

A wearer of thick horn-rimmed glasses and partial to forward-facing fanny packs, he was affectionately known in the neighborhood as "Big Bad John."

John worked from 2000-2012 at the Empowerment Center in New Rochelle, N.Y., as an administrative assistant, serving as receptionist, newsletter editor and computer support specialist. The peer-run mental health recovery storefront center is now defunct.

"He was a major presence in our administrative office. He was our friendly voice to the outside world," said Jim Rye, the center's former director.
John's poems were mostly self-published, as was his 2011 book "CyberWisdom." While as disorganized as John's mind, the book includes poignant autobiographical passages. It also evinces the author's familiarity with the history of computing and the development of artificial intelligence research including the pioneering work of Massachusetts Institute of Technology professor Joseph Weizenbaum. The computer scientist's natural language-processing program ELIZA, which engaged people in conversation, was a crude precursor of today's Siri iPhone app and Amazon's Alexa.
John's writings explored the similarities and differences between human beings and computers, attempting to grasp the emotional quotient. By his account, he wrote more than 3,000 poems.

He caught the computing bug at Scarsdale High School in the late 1970s, where he participated in the math, computer and audio-visual clubs. He also interned with IBM in White Plains, and it was about then that illness struck.

"While known to the rest of the school I was still all alone without friends at the end of high school and in pain for why my future was. Slowly, over two or three of those years, I became mentally ill, with the obsession I was the "antichrist" or "false prophet," he wrote in the first chapter of "CyberWisdom." "I felt computers were a form of God."

John's parents, at a loss for how to deal with him, entrusted him to schools for at risk teens run by the late Michael DeSisto in Stockbridge, Mass., and later Howey-in-the Hills, Fla. DeSisto was a charismatic therapist who John considered a genius and who was exposed for falsifying his educational credentials. Whether John's experience at the schools benefited him psychologically is unclear but it did affect him profoundly.
After graduation and while working in low-paying service jobs in Winter Park, Fla., John was admitted several times to psychiatric hospitals. But all was not grim. From 1988-90, John performed a 15-minute stand-up poetry routine at East India Coffee House every Monday night.

In 1990, he moved into an apartment in White Plains purchased for him by his parents and, with the help of anti-psychotic drugs and talk therapy, settled into a more stable life. No longer would John require hospitalization for mental health issues. He would be a regular visitor to his parents' home and frequently drop in on friends from childhood and attend services at the Scarsdale Congregational Church.

"A lot of people with serious mental illness are estranged from their families," said Jim McKenna, a Pittsburgh man who befriended John in his last months. "Not John." McKenna was among friends John made during the last five months of his life while a resident at the Schenley Gardens assisted-living home in Pittsburgh's Oakland section.

John is survived by his sister, Jennifer Halperin, of Murrysville, Pa., and his brothers Frank Bajak, of Medford, Mass. Lima, Peru, and Ben Bajak of Corona, Calif. He is alsosurvived by seven nieces and nephews and a grandnephew.

John's former supervisor at the Empowerment Center, Jim Rye of Monroe, Mich., considered John brilliant. He said John was also so gentle and innocent that he was easily deceived. He said he is reminded of John every time he hears the song "Vincent" by Don McLean, which is also known by it's opening line "Starry, Starry Night." It's about Vincent van Gogh, the tortured post-Impressionist
painter who took his own life at age 36.

And now I think I know what you tried to say to me
How you suffered for your sanity
How you tried to set them free.
They would not listen
They're not
List'ning still
Perhaps they never will."
By Frank Bajak. May 7, 2018