Middle School Math Team Takes First in Westchester/Putnam Competition
Details

Written by

Joanne Wallenstein

Hits: 4187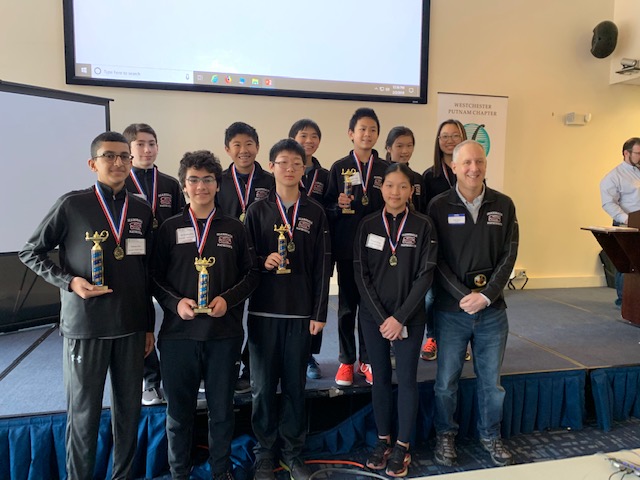 The SMS Mathcounts team once again took first place at the Westchester/Putnam competition. Out of 140 competitors, Matthew Zhao was the number 1 scorer, Ali El Moselhy number 2 and Sameer Kini number 8.
The team will travel to the state competition on March 9.
Pictured from left to right: Sameer Kini, Tommy Kornfeld, Ali Ben-Moselhy, Bryan Chung, Matthew Zhao, Steven Su, Maxwell Zhang, Hannah Wang, Sophie Li, Hyunjin Lee and Coach Steve Weiss.
Photo Credit: Rokaya Hassaballa
Arthur Levine to Speak on 21st Century Learning for Gen Z
Details

Written by

Joanne Wallenstein

Hits: 3270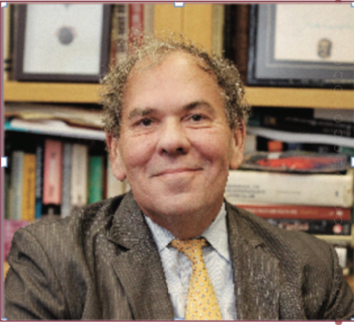 Dr. Arthur Levine will speak to the Scarsdale community on Thursday, February 28th at 7:30pm in the Scarsdale Middle School Auditorium about 21st century learning and the Generation Z population. Gen Z, also known as "iGen," the "Selfie Generation," the "App Generation," and/or the "TransGeneration," refers to today's children, teenagers, and young adults typically born between 1995 and 2010. These "Post-Millennials" are generally described as digital natives who are practical, tolerant, individualistic, anxious, not religious, connected and yet disconnected. Dr. Levine will discuss the educational challenges facing both students and academic institutions, preparing students for college and beyond, and the relevance of a traditional education in an ever-changing, high-tech world. His program is sponsored by the Scarsdale Forum, the Scarsdale Public Library, the Scarsdale Parent-Teacher Council, and the Scarsdale High School PTA. A snow date of March 4th has been reserved.
Dr. Levine is the sixth president of the Woodrow Wilson Foundation and former president and professor of education at Teachers College, Columbia University. He is the author of Generation on a Tightrope: A Portrait of Today's College Student and many other books, articles, and reviews, which often appear in The New York Times and The Wall Street Journal. Dr. Levine has received 25 honorary degrees, Carnegie, Guggenheim, and Rockefeller Fellowships, and the Educational Press Association's Annual Award for writing three times. He is also a member of the American Academy of Arts and Sciences. To learn more about Dr. Levine, please visit https://woodrow.org/about/president/.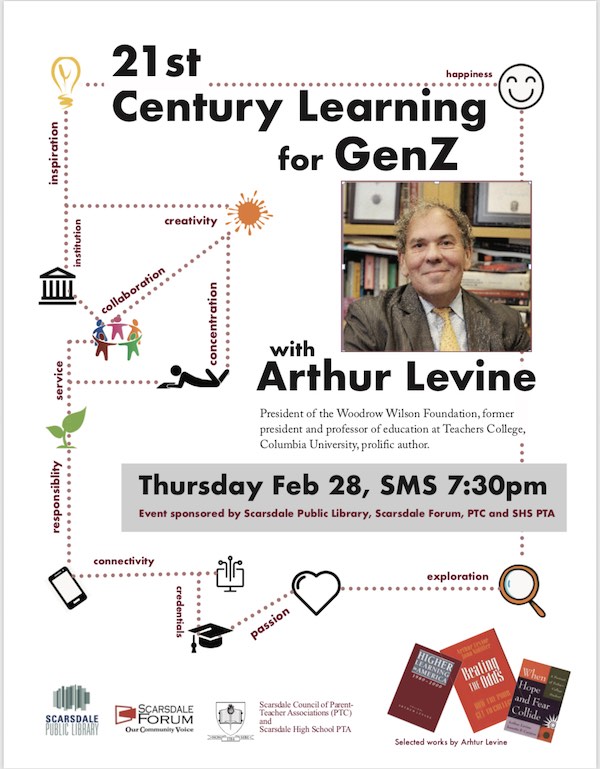 Jill Spieler to Receive the 2019 Scarsdale Bowl Award
Details

Written by

Joanne Wallenstein

Hits: 3824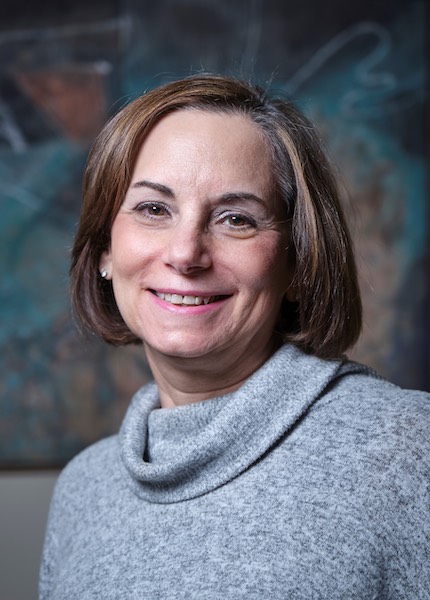 Jill Spieler will receive the 2019 Scarsdale BowlJill Spieler, an extraordinary resident with 40 years of dedicated volunteerism to Scarsdale, will be the 2019 recipient of the community's highest award, the Scarsdale Bowl. The Scarsdale Bowl is awarded annually, since 1943, to recognize an individual's outstanding contribution to the civic institutions of Scarsdale, by giving unselfishly of their time, energy, and effort.
Explaining the decision to award Spieler the Bowl, Deborah Pekarek, Chair of the Scarsdale Bowl Committee, said "Jill Spieler is a Scarsdale gem, contributing in a generous and unselfish fashion, again and again. Her calm demeanor, collaborative spirit, and her desire to find long-lasting solutions to improve and deliver important services for Scarsdale are hallmarks of her volunteerism. Her leadership abilities are extraordinary and span Village, School and other community institutions."
On Sunday January 6, 2019 the Committee voted to honor Jill Spieler, for her extraordinary service to this community. Delegates from the Bowl Committee, including Pekarek, Scarsdale Foundation President Randy Guggenheimer, Foundation Liaison to the Committee Seth Ross and Committee Secretary/Treasurer Abby Sroka together with Committee Members Karen Brew, Karen Ceske and Dorothy Finger arrived at the Spieler home to announce the Committee's selection. When advised of the recognition bestowed upon her Spieler said "I am touched". After allowing the news to sink in she said, "I am just beginning to feel the excitement of this honor, understanding it is a symbol of the community we live in, as I begin to recall all the wonderful Scarsdale volunteers I've had the opportunity to work with over these last 40 years. "
Spieler has a long, distinguished record of volunteer services to Scarsdale and beyond. Spieler began her service to the Scarsdale community in 1981 as a founding member of Kids B.A.S.E and The Little School. She served as a Board Member from 1983-1988 when she became President of the Board. She served a two- year term as President and continued on the Board through 1998. During her tenure, Spieler provided outstanding leadership during the difficult period when Kids B.A.S.E lost its original space in the Scarsdale School facilities. As reported by Jackie Irwin, "Her focus, energy and collaborative skills were critical in the effort between the Village and the program to raise $1.8 million for the current facility adjacent to the pool complex."
Spieler continued her commitment to this community by serving on the Scarsdale Village Board of Ethics, the Advisory Council on Youth, and the Village Parks and Recreation Council, becoming Chair of the Recreation Committee in 2000. Spieler was also an active member of the League of Women Voters and chaired the Voter Service committee.
Spieler also joined the Scarsdale Forum Board in 1999, where she later served as First Vice - President and President. Following her service on the Forum, she was nominated to the Scarsdale Board of Education in 2007 where she served for two terms and was elected President in 2011. She served as President of the Board for two years.
Spieler will be honored at the Scarsdale Bowl dinner on Wednesday evening, April 10th, at Mulino's at Lake Isle, in Eastchester. Pekarek encourages all members of the community to attend: "The Bowl Dinner is a wonderful event thanking an individual for their service to benefit the common good of our beloved Scarsdale." The Bowl Committee will send out invitations in late February. However, one need not receive an invitation in order to attend the dinner, and the Committee encourages all who are interested to sign up for the dinner on the Scarsdale Foundation website starting February 25th.
The Bowl Committee, a diverse group of 15 community volunteers, selects the recipient after reviewing many worthy candidates who are nominated by the community. The annual tradition of awarding the Scarsdale Bowl is maintained by the Scarsdale Foundation. The Foundation engages in a broad range of philanthropy in the Scarsdale community and supports many local institutions. One of its primary functions is funding and distributing need-based scholarships to deserving Scarsdale High School graduates and Scarsdale residents in their sophomore through senior years of college.

The community is invited to join the Bowl Committee on April 10th at Mulino's at Lake Isle in Eastchester, at 6:30 P.M. to honor Jill Spieler who exemplifies Scarsdale's spirit of volunteerism.
Police Arrest Bank Robber: Three Years Later
Details

Written by

Joanne Wallenstein

Hits: 3403

The Scarsdale Police have made an arrest for a bank robbery that occurred three and a half years ago. On Thursday, January 4 Police arrested 36 year old Matthew Affek of North Road in Bronxville in connection with a bank robbery that occurred at the Webster Bank in 2015.
On July 18th, 2015 at approximately 11:00 am, a male suspect entered the Webster Bank at 17 Popham Road and presented a teller with a note demanding cash. The teller complied with the suspect's request, and he fled the bank with the cash. The officers who responded to the bank processed the crime scene, interviewed witnesses and collected evidence.
The department's preliminary investigation included multiple interviews with all bank personnel, customers, witnesses in the area and a review of all available area video camera surveillance.
The Scarsdale Police Department's continuous investigation eventually focused on Mr. Affek as a suspect. The defendant's DNA was a positive match to evidence left at the scene. The suspect was taken into custody by Scarsdale Detectives at approximately 6:27 pm in Mount Vernon, and in an interview admitted to the bank robbery. Defendant Affek was charged with Felony Larceny.
Longtime Scarsdale Volunteer Howie Nadel Passes Away on December 19
Details

Written by

Joanne Wallenstein

Hits: 5823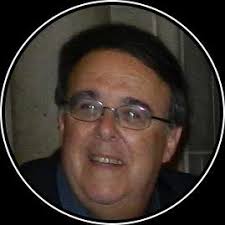 Howard Nadel, a former president of the Scarsdale Forum and a committed Scarsdale volunteer, passed away on Wednesday December 19, 2018 from a heart attack.

Accroding to the Scarsdale Forum:
Known to many as "Howie," he graduated from Columbia College of Pharmaceutical Sciences in 1974 and was an active alumnus and coordinator for the Alumni Association. He served the University in many capacities and receiving Columbia's Alumni Federation Medal in 1989. He began a long career at the pharmacy at Jacobi Medical Center in 1981 until his recent retirement, achieving many distinctions and ultimately serving as the Founder and Director of the Research Center for the North Bronx Healthcare Network. In 1998, he was awarded the Smithsonian Medal for 21st Century Innovation Technology.
His volunteer arc within Scarsdale was just as lengthy and prestigious. In addition to many years as a Committee Chair, member of the Board of Directors, and President (2015-2016) of the Scarsdale Forum, he also served multiple terms as Chair of the Procedure Committee, as a member and as Chair of the Citizens Nominating Committee, and as coach for many youth sports teams. He was affectionately known as the "Unofficial Mayor of the Scarsdale Pool."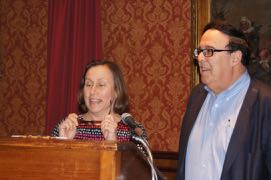 Lena Crandall and Howard Nadel announcing the results of a contested election for Village Mayor and Trustees in March, 2016.
The funeral will take place on Sunday, December 23 at 11:00 am at Ballard & Durand, 2 Maple Avenue, White Plains, NY. We will pass information on when the family will be sitting shiva and receiving guests when those details become available.
Commenting on the passing of his friend, Robert Berg said, "Howie retired a year ago, and was loving life. He was a HUGE Disney fan and travelled to Disney several times a year. He and his wife Deadre were planning on spending the next three months in Florida and had rented an apartment. I heard a little while ago that they were driving down to Florida and pulled up to a hotel last night in Virginia. Howie got out of the car and took some bags out of the trunk and collapsed. He had suffered a massive heart attack and couldn't be resuscitated despite prompt and heroic efforts.
I had selected Howie as my Vice President when I was to be President of the Scarsdale Forum. Howie was just the nicest, gentlest, funniest guy. Everyone enjoyed being around Howie, but what he loved most was being with his family -- his wife, Deadre, daughter Ellen, and son, Stephen. He was so proud of all of them. Howie was a big Columbia supporter. He was a grad of the Pharmacy School. His daughter just graduated from the Nursing School last May, and his wife is a Barnard grad. In Scarsdale, Howie was very active in community affairs, particularly on the fiscal side. For many years, he Chaired the Forum's Village Fiscal Affairs Committee and County Budget Committee. He was an active member of the Assessment Revaluation Committee, and was an outspoken supporter of the first townwide revaluation and an outspoken opponent against doing the Ryan revaluation. Howie coached many of his kids' sports teams. Howie was a tremendous advocate for and user of the Scarsdale swimming pool. He really loved this Village and did a lot for it. Howie will be greatly missed. 2018 has been an annus horribilis for Scarsdale. We've lost some really shining stars -- Bev Sved, Eric Rothschild, Jedd Sereysky, Aaron Panken, Stuart Hendel, and now Howie. Let their memories be a blessing."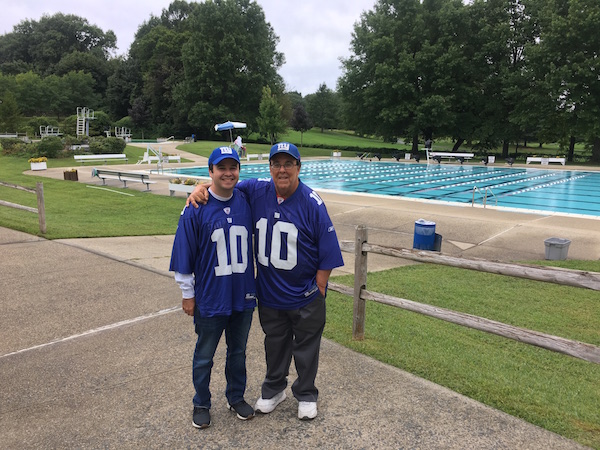 Sunday September 9 marked the end of the season for the Scarsdale Pool. Though the weather was gloomy and cool, the pool was still a pleasant 75 degrees. Here's a photo of Howie and Steven Nadel who came by the pool to do some laps and take a walk before heading to the football game. Photo credit Michelle Lichtenberg