Procedure Committee Seeks Volunteers
Details

Written by

Joanne Wallenstein

Hits: 2057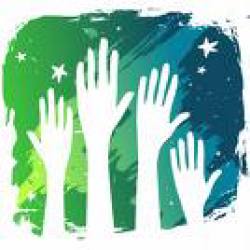 The Procedure Committee, the ad hoc group of community volunteers who administer the nonpartisan election system in the Village, is inviting qualified voters to serve on the PC next year. There are 11 open appointed seats available on the PC beginning February 1, 2019 for a term ending on January 31, 2020.

Recently, the PC administered the election of the new members of the all-volunteer Citizens Nominating Committee, which is now in session interviewing, evaluating and selecting candidates who will be on the ballot for village elected offices this spring. Elections for open positions on the Village Board are held every year, and for Village Justice every four years.

This unique non-partisan system, in existence in the village for 88 years, gives qualified residents elected by their neighbors an opportunity to participate in village civic affairs and to have their voices heard on who will govern at Village Hall. According to Procedure Committee Chair Madelaine Eppenstein, the 30 elected members of the CNC this year are already conducting due diligence reviews of non-partisan candidates for the offices of Mayor and three Trustees. The CNC will then nominate candidates to represent the non-partisan party's slate, under the banner of the Scarsdale Citizens' Non-Partisan Party in the village-wide election on March 19, 2019.*

To participate in the non-partisan election system as a 2019 appointee of the Procedure Committee, apply by contacting Madelaine Eppenstein by email: meppenstein@eppenstein.com

The members of the 2018-2019 Procedure Committee, whose term extends through January 31, 2019, are: Charles Baltman; Sarah Bell; David Dembitzer; Eric Cheng, Vice Chair; Madelaine Eppenstein, Chair; Timothy Foley; Jeff Goodwin; Mayra Kirkendall-Rodríguez; Eli Mattioli; David Peck; Pam Rubin; Gregory Soldatenko; Nancy Steinberg; Michelle Sterling; and Bruce Wells.
Public and Media Contact: Madelaine Eppenstein, Chair, By Email: meppenstein@eppenstein.com
* Under New York State Election Law, candidates outside the non-partisan election system may also run for village office by obtaining the prescribed number of signatures on a nominating petition.
Overhill Neighbors and Scarsdale Friends Remember Bev Sved
Details

Written by

Joanne Wallenstein

Hits: 4213

Memorial Service for Beverley Sved. Photo credit: HL FlisserScarsdale Bowl recipient and committed community volunteer Bev Sved was remembered at a memorial service on Wednesday November 28 at the Scarsdale Woman's Club on Wednesday November 28.
Former Village Trustee David Buchen was the master of ceremonies and spoke in a meaningful way about Bev's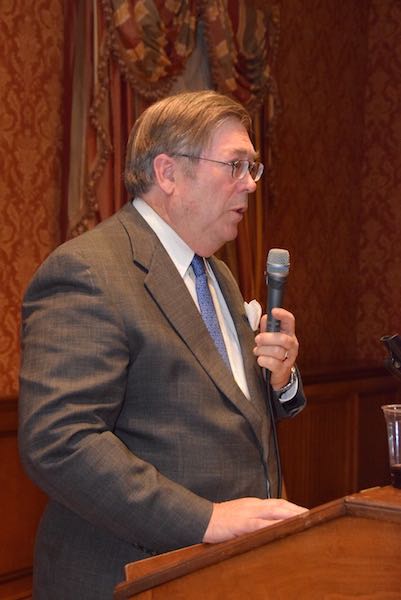 Master of Ceremonies David Buchen. Photo credit HL Flisserlife of service in Scarsdale and her various contributions, such as her role in the development of Christie Place and her longtime work with the Overhill Neighborhood Association who organized the memorial. Buchen read some remarks from Mary Beth Gose and Paul Sved, Bev's husband for 47 years, thanked Buchen and their Overhill friends for arranging the gathering.
He explained that Bev died suddenly on September 22 from an aortic aneurysm. He said in their 47 years of marriage they "never had a serious disagreement," and marveled, "how time flies when you're having fun."
In addition to giving the following remarks about her friend Bev, baker extraordinaire Evelyn Stock contributed delicious sweets.
Here are Stock's remarks about Beverley Sved:
My deepest sympathy to Paul, her loving and supportive husband of more than 45 years, to all those who loved Beverley, and to our community for the sudden and unexpected loss of an incredible volunteer, an incredible person, much too soon. It seems impossible that I was speaking about Beverley at the Bowl Dinner less than 10 months ago. You will hear some of what I said then.
I had the pleasure of working with Beverley for nine years on the Scsrsdale Foundation where she became my friend. When I served on the CNC, I submitted her name for her second term as a Village Trustee.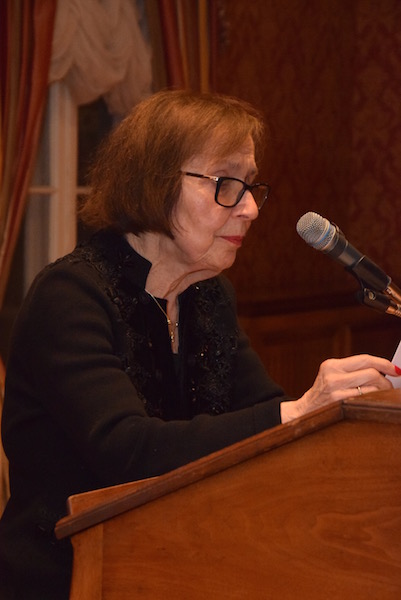 Evelyn Stock: Photo credit HL FlisserBut let's go back. It is 1984. The Sveds are living in Montclair, New Jersey in a lovely house in a lovely community. Only problem—a deadly commute to their jobs at IBM in New York. Only solution—moving to New York—really to Westchester. Beverley's father had lived in Scarsdale as a child. But it was not family history or the schools but location, location, location which brought the Sveds to Scarsdale. It brought them closer to IBM. And their new home at 26 Overhill Road provided lots of land and sun for Beverley's gardening. But first IBM made a dream proposal --four years in Paris.
In Scarsdale, children are the usual reason people move here and they become the usual conduit for community involvement. So we should all be grateful to the neighbor who suggested the Sveds join the Overhill Neighborhood Association as soon as they returned from Paris in 1988. The rest is history as Beverley went on to become President of the Overhill Association followed by being chair of SNAP from 1996 to 1998. By this time, she had retired from IBM and had begun what was to be her real career – Scarsdale volunteer.
And what a career it was. I believe that Beverley has been an been an active member –often the leader-- of more organizations than anyone else in Scarsdale. And I think you would agree that I am a good person to make that judgment. The list includes the United Way of Scarsdale/Edgemont, the Westchester County Historical Society, the Citizens Nominating Committee, the Procedure Committee (where she helped facilitate the creation of a website), the Scarsdale School Superintendents Citizens Search Committee, and the Scarsdale Technology Advisory Council. And when her term as Mayor ended, she added the Planning Board, Westchester County Historical Society, TVCC/now Forum, Board of the LWV of Westchester, and the Scarsdale Foundation. In each position, she brought her analytical skills in finance and planning and her fair and thorough approach to problems and issues. Bev had a knack for developing better procedures, leaving each organization improved.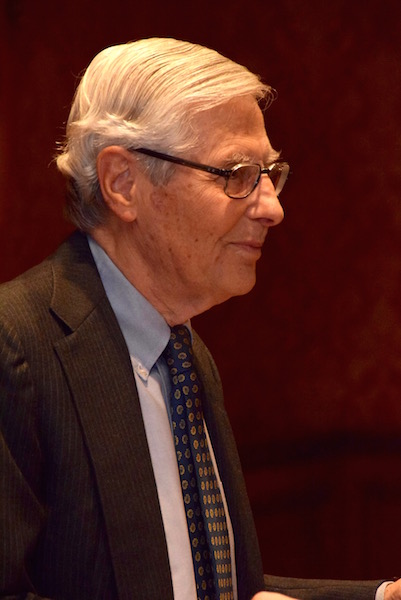 Paul Sved: Photo credit HL Flisser
Of course she was smart. She was one of only six women to graduate from Rensselaer Polytechnic Institute, class of 1966 and the only woman to obtain an engineering degree. But her being smart was the real kind of smart—common sense, plus education, analytical skills, and more. I felt more confident of my choice of a financial advisor when I learned she used the same person.
Everywhere she earned the reputation as a dedicated, perceptive, intelligent, calm, consensus builder who created a collaborative and collegial working atmosphere. She was able to balance competing interests to promote the best interests of the community or organization, often reaching out to solicit and understand other points of view. Her goal was the resolution of problems, not attaining personal credit. She was a proven team player, never attempting to micromanage, working well with fellow board members and the Village staff. All of these qualities were to stand her in good stead when she was mayor during the contention that surrounded the Christie Place development.
But we cannot forget the Beverley who made working with her so pleasurable and made her a wonderful friend. She was fun to be with, had a wicked sense of humor, was always able to see the humor in a situation, always had a smile. Unlike many of us, she was always willing to listen and even change her mind.
Indeed, Beverley herself exemplified what you can receive for being a volunteer—knowing and working with people like her. Generally, when you move to the suburbs, your source of friends are your neighbors and the parents of your children's friends. BUT when you volunteer, you become friends with your fellow volunteers. Ever since the Sveds moved to Scarsdale, it would have been hard to find a volunteer activity that did not include working with and knowing Beverley. And thus finding a new friend.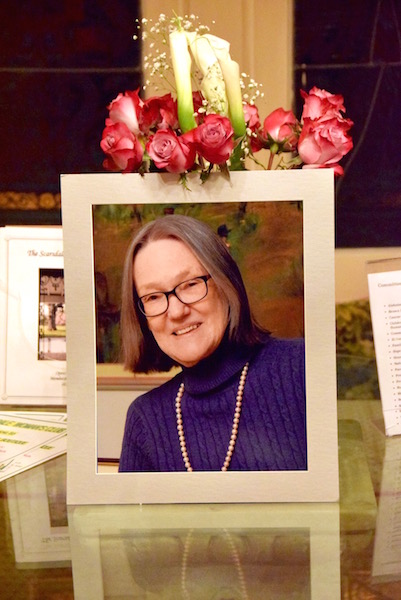 We will miss her incredible involvement in so many organizations and witnessing the pleasure she derived from this involvement. I think back to back to April 26, less than 10 months ago when I thanked Beverley for allowing me to share my experiences working with her and the opportunity to convey my pleasure in her receiving the Scarsdale Bowl --one she so richly deserved. She left an incredible legacy of what it means to be member of community. We are grateful.

Thanks to Michelle Lichtenberg for her reporting.

People in the News: Frieman and Fishman
Details

Written by

Joanne Wallenstein

Hits: 3799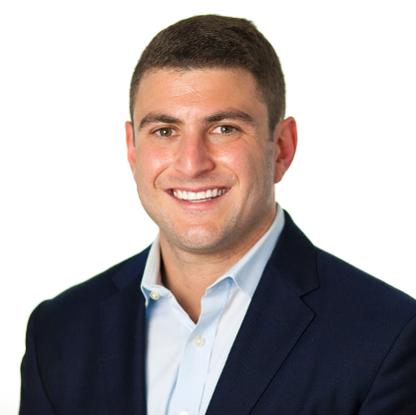 Eric FriemanTwo SHS grads were noted for their success in the past weeks:
SHS graduate Eric Frieman has been named by Forbes to the 30 Under 30 list for Healthcare. When Eric Frieman's older brother came back from deployment in Iraq, Eric wanted to make sure he had help if he needed it. It was hard to find. Frieman cofounded Veteran & First Responder Healthcare in 2016 to provide intensive outpatient addiction and mental health treatment programs. The company has grown to more than 60 employees and a partnership with the U.S. Department of Veterans Affairs.
Rob Fishman, a 2004 graduate of SHS has been named to Hollywood Reporter's "Next Gen 2018: Hollywood's Rising Executives 35 and Under."
Here's the entry from the Hollywood Reporter: After building and selling his first two startups — data company Kingfish Labs to BuzzFeed in 2012 and influencer marketing firm Niche to Twitter for $30 million in 2015 — Fishman is busy on his third. His Brat digital studio, which has raised more than $40 million from such investors as Anchorage Capital and Shari Redstone's Advancit Capital, produces teen-centric shortform video series for distribution on social media. The 1-year-old company found early success with its Chicken Girls drama and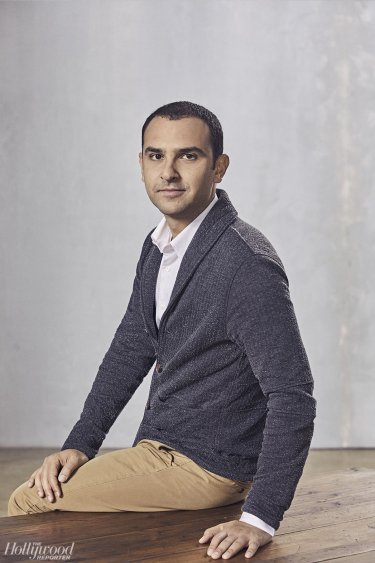 Rob Fishman (Photo credit Ramona Rosales)subsequent movie, which amassed more than 15 million YouTube views. (Bill Simmons' teenage daughter is a fan.) Since then, Brat — which Fishman runs with Niche co-founder Darren Lachtman — has grown to 50 employees and is filming shows nearly every day out of its Hollywood production facility. "We've had a great opportunity to insert ourselves into youth culture really quickly," says the Cornell alumnus, who got his master's degree in journalism from Columbia and spent more than two years running social media for The Huffington Post. After years away from writing, Brat has given him the opportunity to brush up on that skill: "Now I get to rewrite our scripts."
Beloved Teacher Eric Rothschild Remembered at the White Plains Woman's Club
Details

Written by

Joanne Wallenstein

Hits: 3837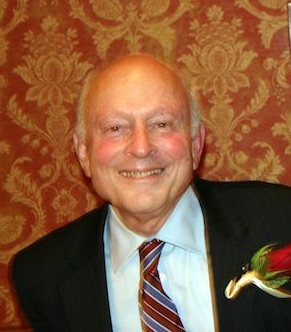 "He expanded the envelope of opportunity for every student, he championed all of us, he was that special teacher who could light you up, he changed my life…."
Those were just of the few of the words of praise spoken for beloved teacher and community member Eric Rothschild at a memorial service at the Woman's Club of White Plains on Monday November 26, 2018. Hundreds of former students, colleagues, school administrators, friends, admirers and devotees braved the elements to attend the service for Rothschild who passed away at the age of 81 on October 30, 2018.

Not many 81 year-olds could draw an audience of this size, but Rothschild was more than a teacher -- he was a mentor, a lifelong friend and a guru to everyone who was blessed to be in his circle.

Family friend Peter Weintraub credited Rothschild with inspiring him to become a teacher. He said, "Every time a student comes to thank me, I say "don't thank me," thank Eric Rothschild." He said that Eric remembered every student he ever taught, including their siblings, their children's names and where they live now." Another devotee said, "In the days before Facebook, Eric was a one man social network."
Weintraub read " A Giant Pine," a poem by Georgie Harkness:
A giant pine, magnificent and old,
Stood staunch against the sky and all around
Shed beauty, grace and power. Within its fold
Birds safely reared their young. The velvet ground
Beneath was gentle, and the cooling shade
Gave cheer to passers-by. Its towering arms
A landmark stood, erect and unafraid,
As if to say, "Fear naught from life's alarms."
It fell one day. Where it had dauntless stood
Was loneliness and void now. But those who passed
Paid tribute and said, "To have known this tree in life was good,
It left its mark on me. Its work stands fast."
And so it lives. Such life no bonds can hold–
This giant pine, so magnificent and bold.

Former SHS teacher Neil Ginsberg paid Rothschild the highest compliment, saying, "Our country would not be in this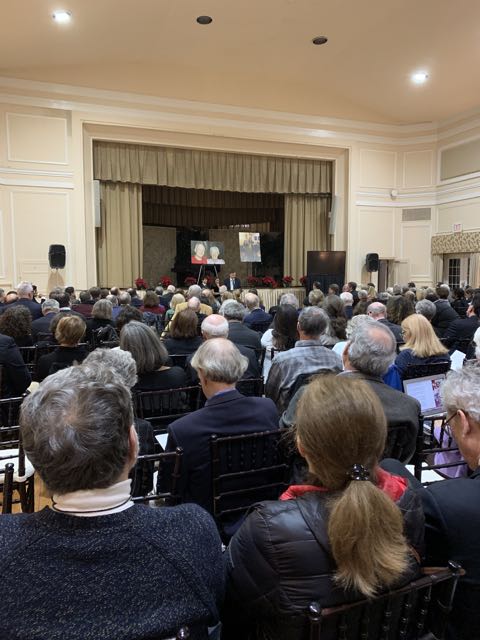 mess if everyone had the privilege of being taught by Eric Rothschild." Both Ginsburg and teacher Maggie Favretti spoke of Rothschild's role as a mentor for their teaching careers at Scarsdale High School. As an aspiring teacher Ginsberg was told to "go see the best social studies teacher in Westchester County" and he was thrilled when Rothschild agreed to be his mentor. Favretti said, "Eric loved everything about teaching because he loved the kids." She said, "He encouraged us to be more, to go to school, to do research … and he observed my European history class because he wanted to learn more." Ginsberg continued, "He challenged students to be curious. His passion for learning was contagious. He was in a class of his own."
Rashid Silvera, another legendary teacher in the Social Studies department at SHS also credited Rothschild for bringing him to Scarsdale when he was employed at a neighboring district. He said, "Eric invited me to be a part of his dream team." Silvera reviewed some of the pivotal civil rights events that occurred during Eric's student years at Scarsdale High School and Harvard College and said he "paid attention" and "they got into system." He called Eric the father of STEP (Scarsdale Student Transfer Education Program) which he founded in 1966 to "let people from somewhere else come here so that we could feel them and they could go back and bring with them what we thought was good and glorious and true."
Silvera remembered that when his own grandmother passed away, Eric sent his son Adam to Roxbury to attend the funeral "and give me love."
Vic Leviatin, a friend for 56 years said Eric introduced him to tennis and to author Michael Harrington who at the time had just written "The Other America." He remembered summers at Camp Andrewscoggin where Rothschild was head counselor, and credited him with helping Vic to design the W.I.S.E. Program, a precursor to the Senior Options program at SHS that became a model for similar programs all over the country.
Family friend and former student Anne Rubin was so impacted by knowing Eric and taking his AP US History course that she decided to become a professor of history. She said he was "brimming with enthusiasm," and with "sheaf's of notes and overhead transparencies he brought history to life." Rothschild taught "the power of music and humor – and that history did not have to be dry." She said, "My shelves are lined with books that he gave me…. Eric had this relationship; intellectual mentor, friend, and father with so many former students. He went to dozens of graduations and weddings. He tickled our babies." She added, "He had the kindest biggest heart that I have even known. He gave of himself unselfishly. He will live on in my heart and in all of our hearts."
Peter Rothschild, Eric's brother quoted Martin Luther King, saying, "I can never be what I ought to be until you are what you ought to be, and you can never be what you ought to be until I am what I ought to be." Discussing his brother, he said "Eric's passion gave his life meaning and vitality. Eric and teaching cannot be separated.
Teaching was everything … the joy of elevating interests and prospects of students was everything. He was that special teacher who could light you up. …I am so very proud of him."
Addressing Eric's many fans, eldest son Alan Rothschild said, "He took more pride in your success than his own." Looking back on his life as Eric's son, Alan remembered "seeing the man walk on the moon, summers at camp, hundreds of books, STEP picnics and visiting a family in Mississippi, family car trips to visit historical sites, his dad grading papers with a red felt pen and the ding of his typewriter."
He said that his father had the first of several heart attacks when he was only 46, so when he got the diagnosis of Parkinson's 13 years ago, he said, "Don't worry, my heart will get me before Parkinson's does!" Alan said his father met many challenges in the past 13 years, and the cognitive challenges of Parkinson's scared him the most.
As he grew sicker Eric watched the NY Giants and said with increasing frequency, "The coaches are not listening to me. Take me down to the field so that I can talk to them."
Adam Rothschild said, "Growing up as the son of Eric Rothschild was like having a very large family – I shared my Dad with all of you. It was great but there were some boundary issues. You hung out at our house… You cooked with us… You did research in our attic… You went to camp."
He said the family had received many condolence letters since Eric passed away and called them "stunning and consistent." He read one from a former student who is now a professor at the Air Force Academy who said, "Please know the impact he had on me." He said he tells his own students, "I had a teacher who knocked it out of the park with every lesson. He opened our minds and challenged us to open them further."
He ended with these words:
Death leaves a heartache no can heal
Love leaves a memory no one can steal.
Four Prewriting Strategies For Writers Of All Ages
Details

Written by

Caroline Crossn Gilpin

Hits: 3188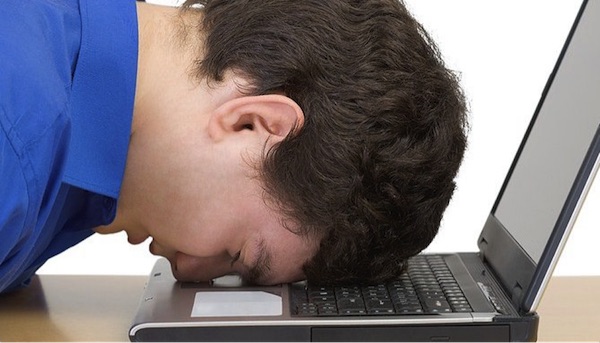 When you need to turn a blank page into a brilliant essay, paper or presentation, try these prewriting exercises. They are easy, quick, and adaptable to any writing assignment. They are certain to generate ideas, organize your thinking, and inspire you to better writing. Try the four below and see which works best for you!
1) Free writing
Free writing is a process of generating a lot of information by writing non-stop. It allows you to focus on a specific topic, but forces you to write so quickly that you are unable to edit any of your ideas.
Time yourself! Free write on the assignment or general topic for 5 minutes non-stop. Force yourself to continue writing even if nothing specific comes to mind.

Don't overthink it, and do not worry about grammar, spelling or even making sense.

Don't judge what you write -- just get down as much as possible in the timed period.
After you've finished free writing, look back over what you have written and highlight the most prominent and interesting ideas. Then, if you like, you can begin all over again, with a tighter focus.
Take a look at the following example, which demonstrates the free writing method for the prompt "Where Should I Apply to College?" The writer is unconcerned with convention, style, or writing rules.
Where the heck am I going to apply to college? I have zero idea, how can I possibly know now as a teenager? College, stress, school, grades, maybe a Gap year? I don't want an all-girls school even though my grandmother wants me to go to Mt. Holyoke because she did. I want a party school! YES, frat parties and football games and the stuff I have heard that sound so fun! I love parties. Parties, parties, parties. Big schools have that. School, college far away would be scary. Here is my partial list: UConn, Wheaton, Roger Williams (beach), U of Miami (warm), Brown (dream school can't get in) and U of Wisconsin where the state makes a lot of cheese and it requires a flight to get there -- that's a drag. I do really well in interviews. I'm really hungry and wonder if I have hit the five minute free-writing mark. How about Maine? Cold but beautiful and I want to be a marine biologist (I do? Where did that come from?) and my friend's brother is taking it at Colby……
2) Reporter's questioning
Asking the six questions that journalists use everyday is a powerful way to direct and organize your writing. This exercise works with all writing projects, from personal narrative writing to research projects or literary analysis. Questioning is effective because it focuses attention on what needs further research. The level of questioning can be basic or sophisticated, and the facts generated often end up as textual evidence in body paragraphs of the finished paper.
Who? Who is involved? Who is affected? Who is the central character?

What? What is the topic? What is its significance? What is the basic problem? What are the issues?
Where? Where does the activity take place? Where is information missing?
When? When did the issue or problem develop? When is the deadline or end point?
Why? Why did the issue or problem arise? Why is it an issue or problem?
How? How can this be fixed? How does it affect those involved? How can it be resolved?
Example: How much does the U of Connecticut cost? Where is Wheaton College and do they require SATs or ACT scores? When can I apply and what is the deadline? Do I know anyone who goes to either school? What types of programs exist? Who do I know who can help me figure this out?…….
3) Mind mapping
Mind mapping is an effective prewriting exercise because it provides a visual picture of your ideas and how those ideas relate to one another. The result will look like a web on your page. This exercise also determines where most of your ideas are clustered, giving you an indication of your level of interest, often sending you in new directions and areas of original thought.
To begin, put the subject, topic or prompt in the center of a page, and circle it. As you think of other ideas, link the new ideas to the central circle with lines. Review the image, and revise with a new web as often as you like.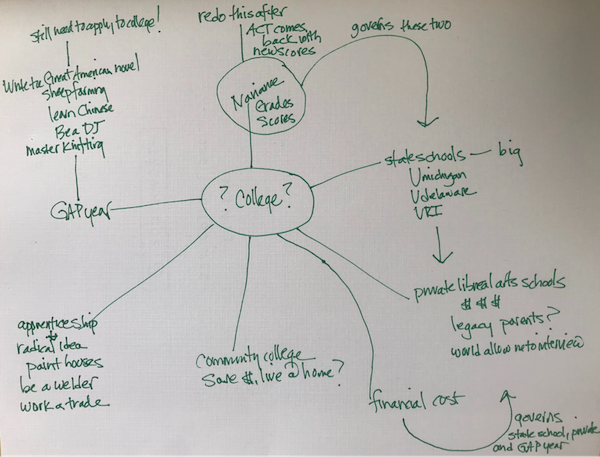 4) Brainstorming
Brainstorming is a process of quickly and freely generating a lot of information using lists and phrases. It can be done individually, with a partner, or in a group. Like freewriting, it requires openly expressing thought without judging, evaluating, analyzing or rejecting any ideas. Simply get everything down on paper!
After you complete your list, if possible find a partner and explain your list. Ask your partner's feedback to inspire more items on your list, adding until you think it is complete. This is brainstorming at its best.
Brainstorming alternates between loose thinking/writing, and then tightened thinking/writing. After you have completed your initial list, either individually or with a partner, put on your editor's cap. This is the time to organize, reduce, reorder, categorize, analyze and evaluate the list. Cross off items and reorganize the list, grouping like items together. Put the most important at the top. Your condensed list often becomes an organized outline for your writing project.
Brainstorming example: College, costs, distance, flights from near home, state schools, small liberal arts private schools, community colleges near home. Grades, test schools, Naviance. What kinds of students at the following. My list. Early decision?? Do any schools allow pets on campus? Do I have to take a gym class? I love science and where are the best science schools? Scared, worried, want that one place badly.
The above brainstormed list, condensed after editing: Grades and costs will influence where I apply. Chose an ED if my ACT comes back high. Apply everywhere, then wait and see, and finally, reevaluate. Don't get invested emotionally until accepted!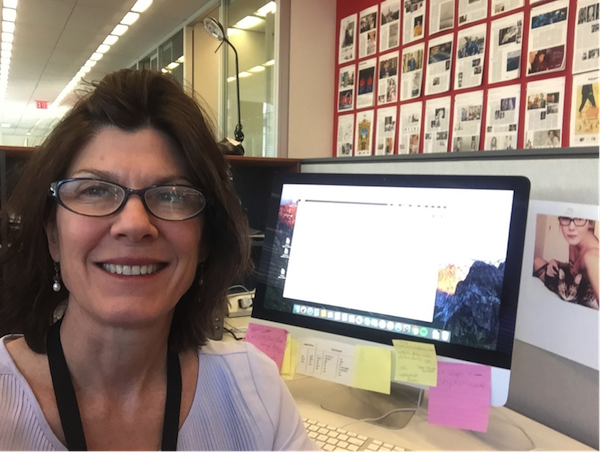 Caroline Crosson Gilpin is a private English tutor and essay coach for student writers in grades 5-12, and college and graduate students. An experienced high school teacher and college writing instructor, Gilpin is also a former editor at The New York Times Learning Network. For many years she was education editor at The Scarsdale Inquirer, where she reported on local and national education issues and also coached student writers and interns. Gilpin's four award-winning biographies are part of an early reader series for National Geographic Kids. She has master's degrees from Temple University (in journalism), and from Teachers College Columbia University (in Teaching of English). For a complete list of in-person and remote tutoring services, contact her at carolinegilpin60@gmail.com or visit Carolinegilpintutoring.com.