Good Work: Teen Delivers Baked Goods to 100 Westchester Firehouses, Library Kiosks Stocked with Books that Teach Tolerance
Details

Written by

Joanne Wallenstein

Hits: 920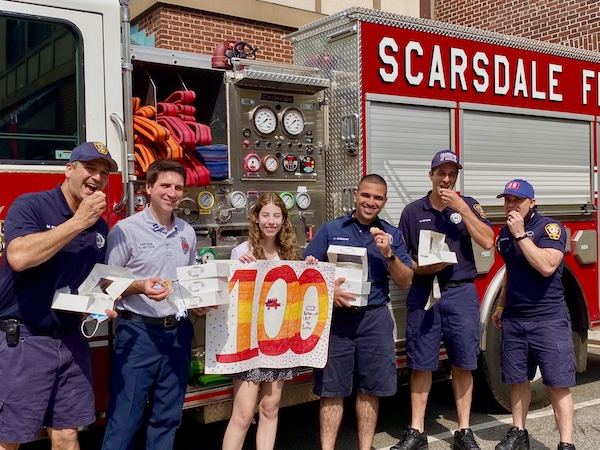 Firehouse Project – 100 Deliveries and Counting

"Baked with Love by Lindsey," is the label on each box of home-baked goods Scarsdale High School junior Lindsey Lindman, 17, has delivered to firehouses throughout Westchester since last summer. Lindman conceived this Firehouse Project as a way to give-back and thank firefighters as front-line workers caring for people in their most vulnerable moments. Setting the goal to bake for every firehouse in Westchester County (there are 125), she has been baking and delivering home-baked cookies, brownies and muffins to different fire houses in every corner of Westchester County throughout the pandemic.

This past week Lindman hit a milestone presenting firefighters at the 100th firehouse in Westchester County, the Scarsdale Fire Department Headquarters (50 Thompkins Road), with a selection of baked goods.

Pictured at top from left to right: Firefighter Mark Rosenfeld, Captain Christopher Mytych, Lindsay Lindman, Firefighter Francis Sheehan, Firefighter Matt DeTone, and Firefighter John Constantino.
Diverse Books Teach Tolerance

In honor of Asian Pacific Heritage Month in May, a selection of books about the Pan Asian experience for adult, teen, and child readers will be available in the library kiosks throughout Scarsdale. The initiative was highlighted on Scarsdale10583 in February, and the newest kiosk was recently installed at the library pond.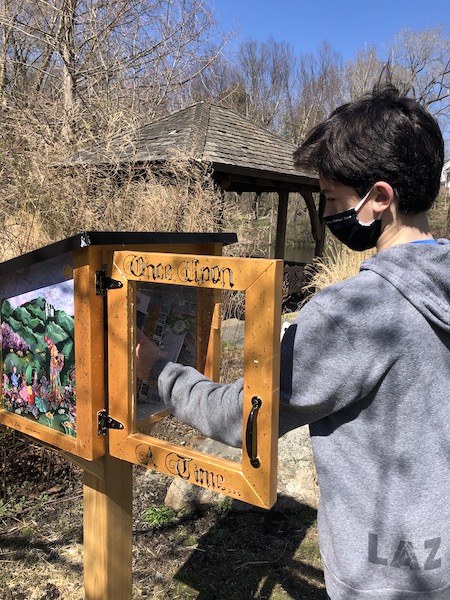 Check out diversebookstt.com where you can find a complete list of themes for the upcoming months. In June the kiosks will feature books for LGBTQ+ pride month. The founders Asher (10th grade) and Zane (8th grade) Kohn also welcome donations of relevant books so they can keep this project going. They can be contacted through the website to arrange to pick up book donations. Consider making a donation at their gofundme page to help support this community initiative.
Pediatric Cancer Foundation Hosts In-Person Boutique
Details

Written by

Joanne Wallenstein

Hits: 1012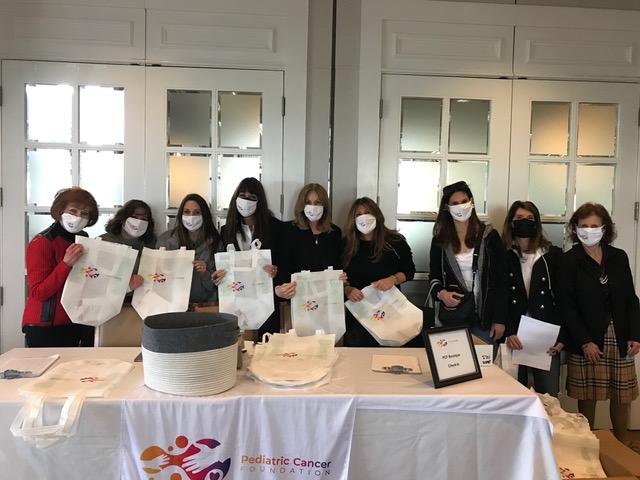 Pediatric Cancer Foundation hosted their Annual Boutique at Metropolis Country Club, Tuesday, April 13. They had an assortment of luxury vendors. There were over 150 socially distanced shoppers purchasing gifts for Mother's Day, Graduations, as well as an assortment of Spring items.
Taryn Kristal, PCF Boutique Chair speaks about the event: "I could not be happier with the success of our PCF Boutique fundraiser. I am grateful to not only raise money for Pediatric Cancer Foundation,but provide an opportunity to support small business owners as well. This has been a difficult year for everyone and to see us all coming together again and supporting each other is a blessing! I am fortunate to work alongside an incredible team making events like today happen, raising money and spreading awareness for our charity."
Pediatric Cancer Foundation is a nonprofit charitable organization, founded in 1970. Their mission is to eradicate childhood cancer by raising funds for ground-breaking research and early phase clinical trials conducted by world renowned doctors at the hospitals they support.

The Foundation supports eight projects at seven leading research hospitals: NewYork-Presbyterian Morgan Stanley Children's Hospital; Memorial Sloan-Kettering Cancer Center; Stephen D. Hassenfeld Children's Center for Cancer and Blood Disorders at NYU Langone Medical Center; Feinstein Institute of Medical Research - Northwell Health; Maria Fareri Children's Hospital at Westchester Medical Center; Mount Sinai Health System; and The University of Chicago Medicine, Comer Children's Hospital.
(Pictured above) Left to Right: Marsha Walker, PCF Financial Director and Journal Chair, White Plains, NY; Judy Belkin, Financial Manager, Rye Brook, NY; Taryn Kristal, PCF Boutique Chair, PCF Board member, Long Island, NY; Patti Dweck, PCF Board member, Scarsdale, NY; Suellen Singer, PCF Vice President, Scarsdale, NY; Pamela Strauss Peligri, PCF President, Harrison, NY; Stefanie Mittman, PCF Medical Liaison, Purchase, NY; Melissa Heitzler, PCF Board member, Briarcliff Manor, NY; Nancy Joselson, PCF Director, Mamaroneck, NY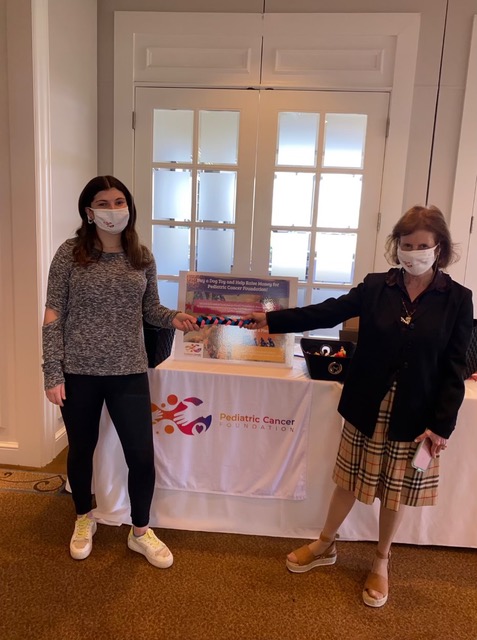 Samantha Medvinsky, PCF Junior Executive and creator of PCF Dog Toys with Nancy Joselson

Bronx River Bike Path Scheduled for Completion in Early Summer
Details

Written by

Joanne Wallenstein

Hits: 2521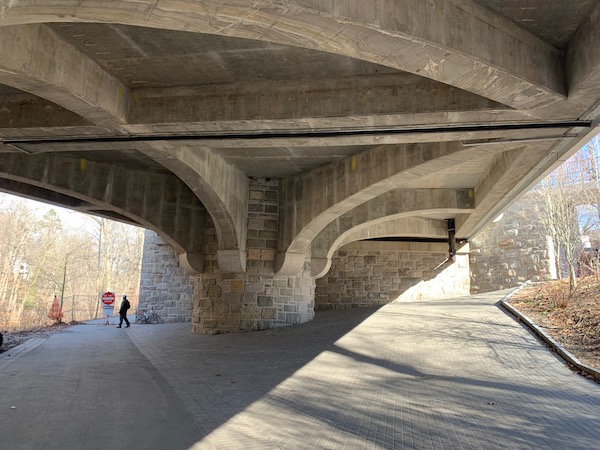 The path traverses under the parkway in Scarsdale Village.If you have driven on the Bronx River Parkway lately, you may have noticed that work is underway on the construction of the bike path to link the missing portion between Greenacres Avenue and Scarsdale Village. This 1.6 mile section of the path has been long in the works and will link the upper portion which extends north to Kensico Dam with the southern portion that travels to Yonkers.
The work is being done by Westchester County and is scheduled for completion early this summer.
After receiving objections from Fox Meadow residents who did not want the path to be sited on the east side of the parkway, the county made plans to route this section onto the west side. Unfortunately, to traverse the parkway, riders will need to cross Fenimore Road on or near the bridge. Residents are concerned about bikers and walkers traversing the busy roadway. But according to David DeLucia of the Westchester County Parks Department, at Fenimore Road there will be an "enhanced pedestrian crossing with flashing lights to alert motorists."
So far the work looks beautiful and the path will be a wonderful enhancement to the neighborhood.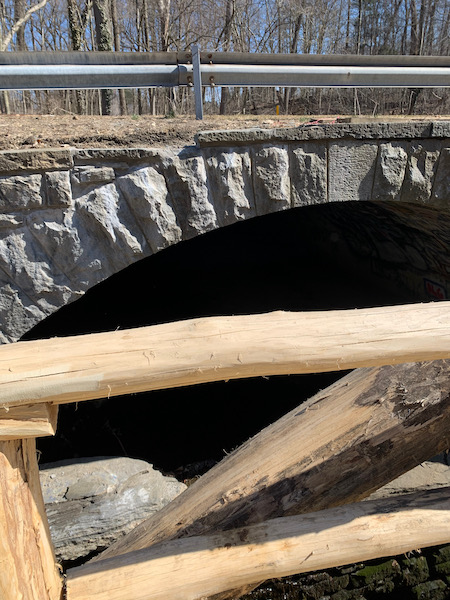 The path includes scenic vistas over the Bronx River.
Seven Tips for a Sustainable Garden
Details

Written by

Conservation Advisory Council

Hits: 590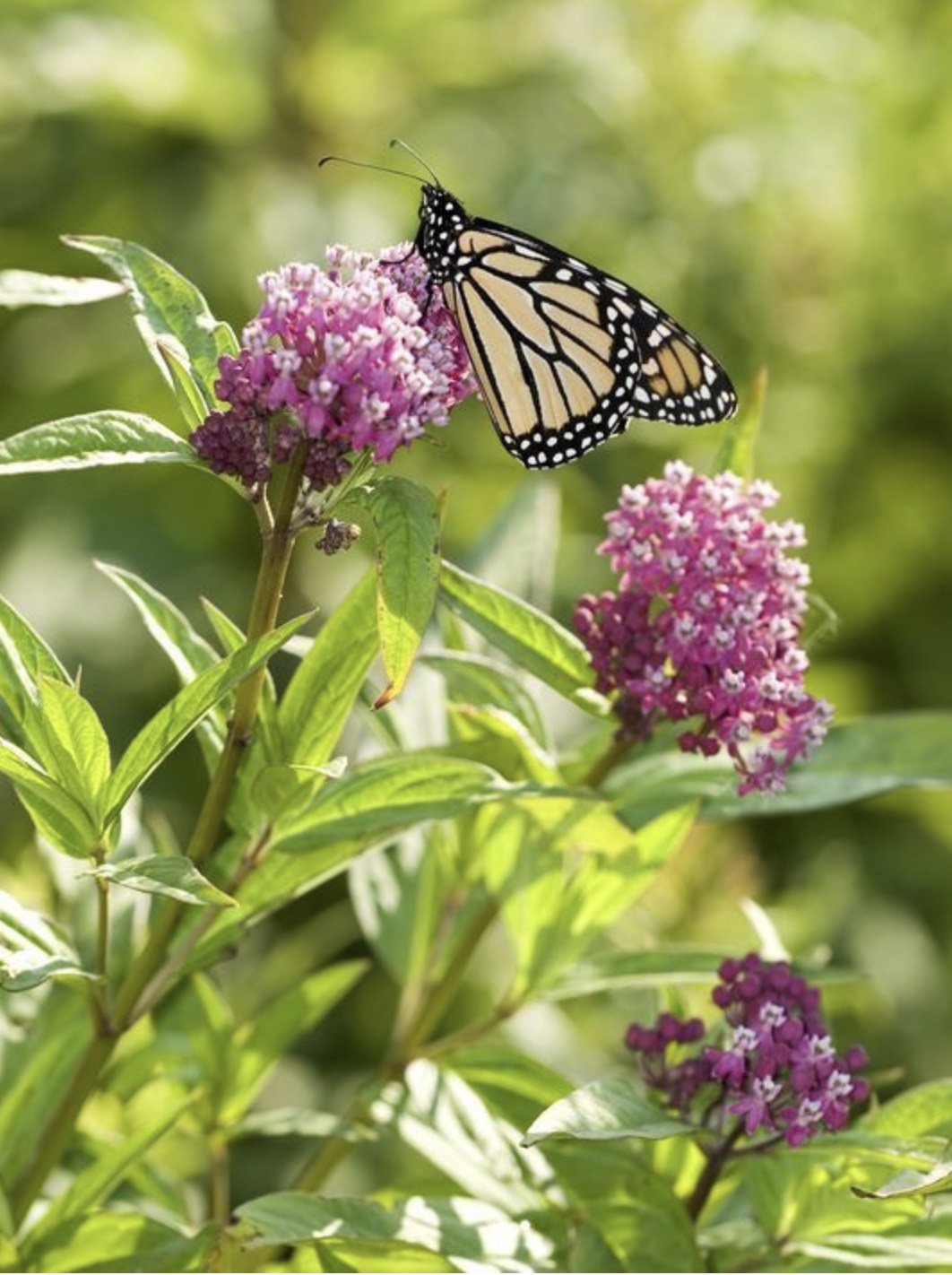 As the weather warms and we all get ready to enjoy our yards and neighborhood landscape, here are some ways to improve the sustainability of your surroundings:

Go Organic: Organic yard care gives us a beautiful, healthy, thriving landscape, and it's also beneficial to us, our pets, wildlife, and the environment. Many organic products, such as fertilizer and weed control, are readily available. Organic landscaping can be accomplished whether you do your own yard work or hire a landscaper. Read the CAC's previous article about organic landscaping.

Plant Trees: Trees enhance the beauty of our community, provide shade, soak up water, and help wildlife. Trees absorb carbon dioxide as they grow, further helping the environment. Whenever possible, plant native trees and plants--those that grow naturally in our area--as they are better suited to our climate and terrain. Once established, native trees can thrive with less water and fertilizer (and no pesticides), saving time and money.

Plant Perennials that Attract Pollinators: Butterflies, bees, and birds play an important role in our environment. Plants that attract these pollinators add beauty to our landscape while helping make our world healthy. Replacing part of your lawn with native plants is an inexpensive, simple way to support a healthy environment and to reduce costly lawn maintenance. Some plants to consider include coreopsis, Joe-pye weed, butterfly weed, aster, purple coneflower, penstemon, salvia, and sedum.

Spare the Mulch: Placing mulch in garden beds and around trees can help keep moisture in and weeds out. However, too much mulch or improperly placed mulch can seriously harm trees and shrubs. Never pile mulch (or soil) against the trunk of a tree because the mulch will eventually rot the trunk as well as cause roots to grow in the wrong direction. Keep mulch approximately 6" away from tree trunks and no more than 3" deep.

Water Wisely: To encourage stronger and more drought-resistant plants--and therefore, healthier lawns--water your lawn 2 times per week for a total of 1'' of water, usually around 30 minutes per watering. During the hottest and driest days of summer, you may need to increase watering to 3 times per week. Watering should be done in the early morning when the most absorption takes place. Use drip hoses to water trees and shrubs. It is estimated that as much as 50 percent of water used for home irrigation is wasted due to overwatering and evaporation. Adding a smart water controller, that automatically adjusts output depending on rainfall, can save water and reduce your water bill.

Properly Care for Your Lawn: Keep grass about 3" high to promote deeper roots and a healthier, more drought-tolerant lawn. Taller grass is also less susceptible to weeds. Leave grass clippings on your lawn as they provide a natural fertilizer and help the soil retain water. Leaving lawn clippings also reduces the use of gas-powered blowers--a contributor to air and noise pollution--which are banned by the Village from June 1st through September 30th. Using electric or battery-operated blowers to clean driveways and walkways is a viable alternative.

Talk with Your Landscaper: Sometimes old habits are not easy to break,so it's important to share information and to let your landscaper know that you want an organic, healthy, sustainable yard.

If you have any questions or comments, email Scarsdale's Conservation Advisory Council.
Mayor Jane Veron and Three Trustees Sworn In at Village Hall
Details

Written by

Joanne Wallenstein

Hits: 1302
Sameer Ahuja, Karen Brew, Jane Veron and Jonathan LewisScarsdale Mayor Jane Veron and three Village Trustees, Sameer Ahuja, Karen Brew and Jonathan Lewis, were sworn in on Monday April 5 at Village Hall, and recognition was given to retiring Mayor Marc Samwick, and departing trustees Seth Ross and Rochelle Waldman.
Village Manager Steve Pappalardo noted that it was the first time in over a year that the Board and Village Managers had gathered in Rutherford Hall since the pandemic shuttered meetings in March 2020.
Both Village Manager Steve Papplardo and incoming Mayor Jane Veron lauded retiring Mayor Marc Samwick for serving during perhaps Scarsdale's most difficult period and shepherding the Village through the crisis while maintaining all essential service in the face of great challenges.
Pappalardo presented an engraved pewter tray to Jane Veron who completed two years and five months of service as Village Trustee in September 2020, due to the delayed election. Pappalardo noted that it was the longest Trustee term in Village history. Similar trays were also prepared for Trustee Seth Ross and Trustee Rochelle Waldman who completed their terms.
Mayor Marc Samwick was presented with a tray for his term and a round of applause was given for all.
Village Clerk Donna Conkling then administered the oath to incoming trustees Sameer Ahuja and Karen Brew, to continuing Trustee Jonathan Lewis and to incoming Mayor Jane Veron.
After taking the oath Veron acknowledged that Samwick had not had a proper send off and said, "I want Mayor Samwick to know how much we appreciate everything he has done and his steadfast commitment to the health, welfare and safety of the public and his care for Village staff." She continued, "You steered us through incredible hardships and I thank you for your steadfast leadership."
Veron also extended appreciation to Trustees Roth and Waldman and to Village Manager Steve Pappalardo for delivering service in the Village's time of need and she thanked her family for standing by her.
The new Mayor kicked off her two-year term saying, "We (the Village Board) are energized and excited and can't wait to get started!" (Photo credit: Dara Gruenberg)

Mayor Marc Samwick accepts a pewter tray acknowledging his service.
Two Mayors: Marc Samwick and Jane Veron
Trustee Sameer Ahuja and Family
Mayor Veron and Family
Mayor Jane Veron is sworn in by Village Clerk Donna Conkling