STEP Works Its Magic on 56th Alumnus, Fred Smith
Details

Written by

Nan Berke

Hits: 2993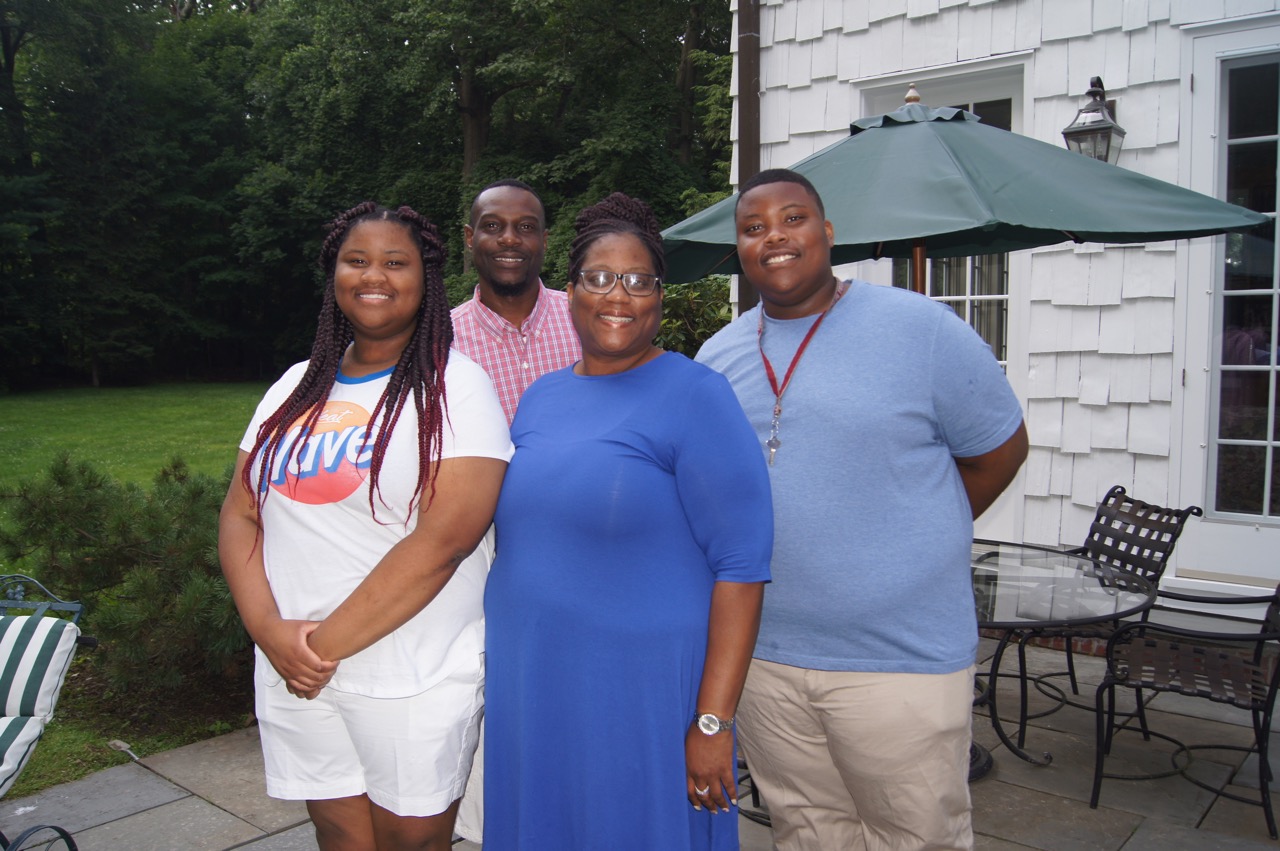 The celebration for Fred Smith's graduation from Scarsdale High School was not your average graduation party. Members of the Scarsdale STEP Board, friends and family gathered Tuesday, June 25th at the home of Lisa and Andy Rodman to honor Fred as both a member of the SHS class of 2019 and as the 56th alumnus of Scarsdale STEP. The STEP program has brought promising students of color from economically disadvantaged households to Scarsdale High School for their junior and senior years since 1966.

(Indiya Smith, Derick Rivers, Catina Smith and Fred Smith.)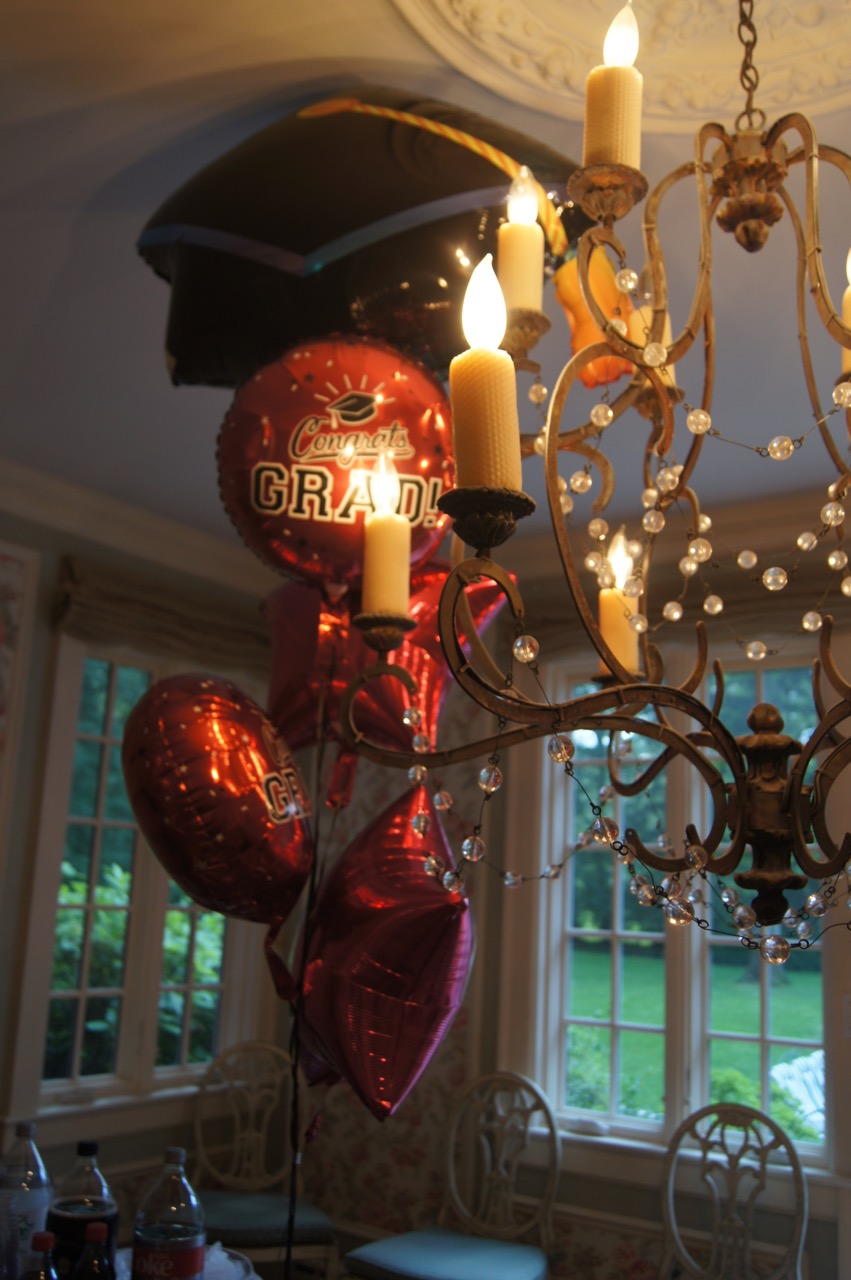 There were more than a few tears in the group of roughly 40 well wishers as Fred reflected on his two years in Scarsdale. " You need to understand I come from a place of little opportunity" Smith noted, "but STEP has worked its magic." He noted that with heavy doses of emotional and financial support, along with lots of tutoring and college application help, he leaves feeling "that STEP really, truly is a family". Smith will be attending Center College in Danville Kentucky on full scholarship next fall.

Gail and Todd Leone of Barry Roa hosted Fred his senior year and Marissa and Julio Gurdian of Boulder Brook Road hosted him during his junior year. Fred thanked those "graceful enough to open their home to me. " Of the Leones, Fred noted, "you don't know a big family who loves each other a lot until you know the Leone family". He thanked them for helping him reevaluate himself and prodding him to continually improve.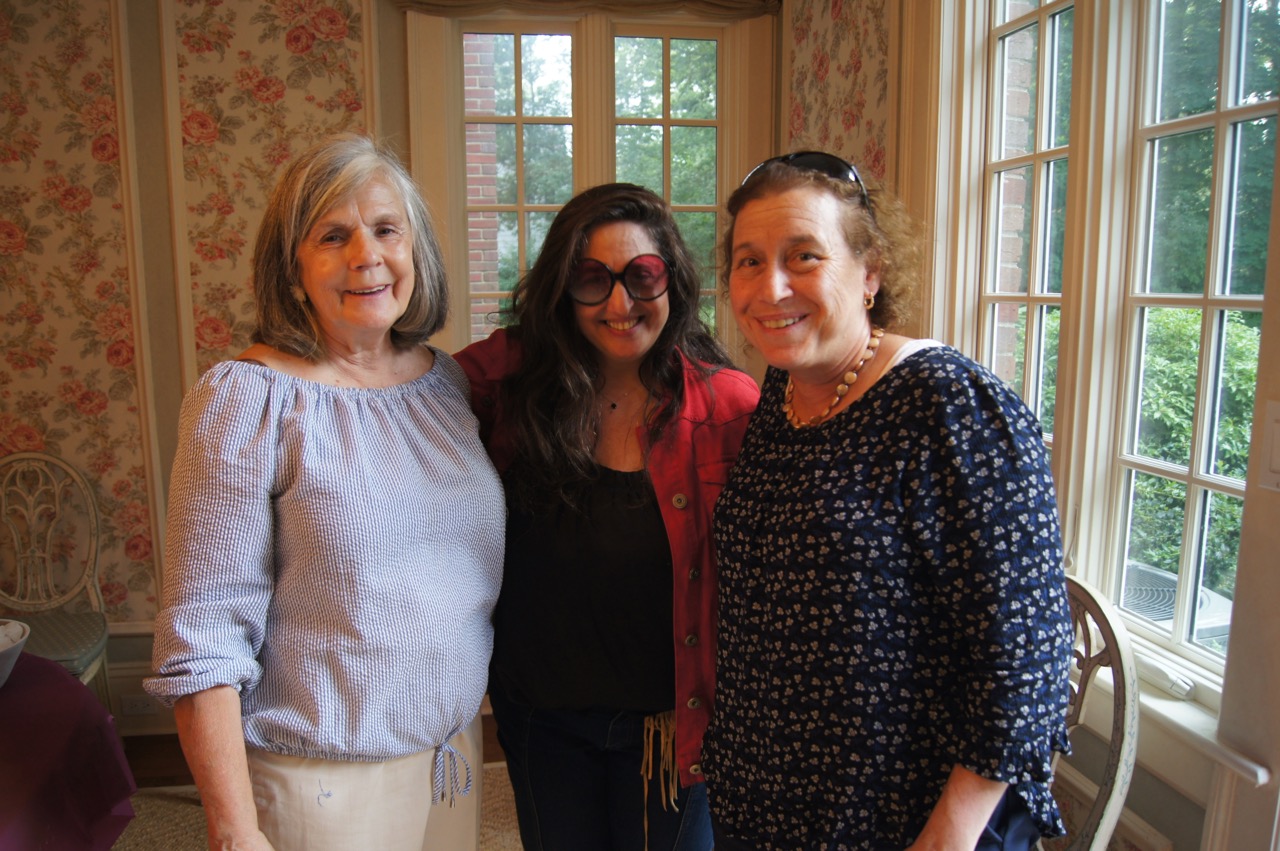 Kathy Steves, Elizabeth Pflaum and Susan GronerFred's mother, stepfather and sister traveled to Scarsdale for graduation festivities from their hometown of Memphis, Tennessee. Fred's tender words to his mother Catina struck a deep emotional chord. "Thank God, you were strong enough to let me go after only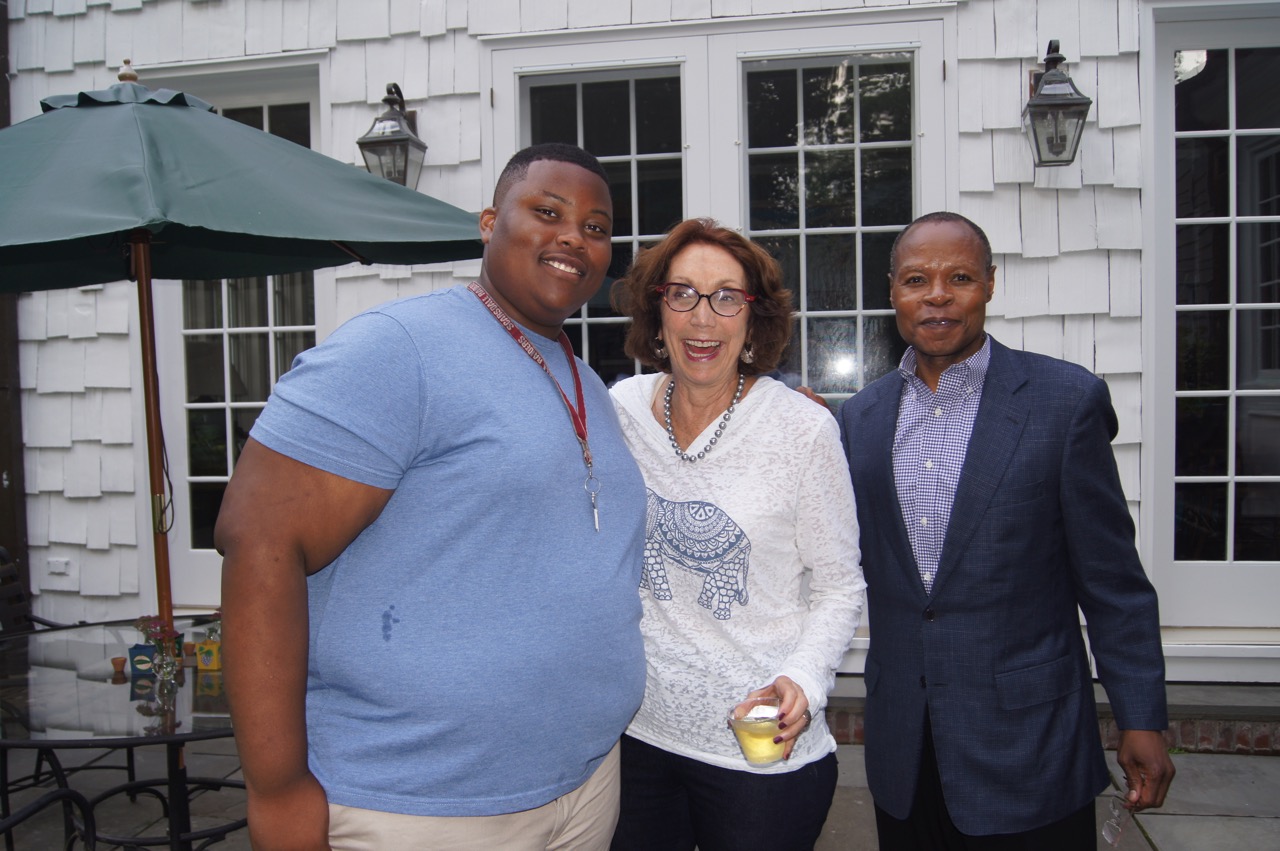 Fred Smith, Anna Decker and Roderick Carrtwo years of high school" he said to his mother. "When I'm a parent, I don't know if I could do that."

Scarsdale STEP is urgently seeking a host family for its incoming junior Victoria Reliford from rural North Carolina this fall. Interested families are urged to visit the Scarsdale STEP website, email info@scarsdalestep.org or call Nan Berke at 914-548-3617.
Scarsdale Business Alliance (SBA) Celebrates One Year Anniversary with Meet and Greet at Zachys
Details

Written by

Joanne Wallenstein

Hits: 3396
Matt Wilson, AndrewMcMurray and Mike WilsonThe Scarsdale Business Alliance (SBA) hosted their second Meet & Greet on June 6 at Zachys and celebrated their one year anniversary. The SBA is a non-profit organization dedicated to supporting the Village of Scarsdale and its local businesses. On Thursday more than 150 people gathered to learn about the SBA and connect with the local business community. Summer cocktails were provided by Zachys, and lite bites were donated by Jackie B's, M.S Walker, Sapori, Standing Room Only and Via Forno. County Executive George Latimer was in attendance to show Westchester County's support of the SBA's initiatives.
The SBA was created to foster cooperation and innovation in local businesses. Scarsdale is fortunate to have many large independent successful retail businesses along with new emerging entrepreneurial ventures. There is also a robust contingent of realtors, banks and independent practitioners throughout the area that support the community. The SBA looks to combine all of these elements, and work closely with Village government to improve Scarsdale and create a vibrant downtown.
Board of Directors - front row from left to right: Denise Koslowsky, Nancy Chochrek, Amy Nadasdi, Dina Grossman, Mike Wilson, Marcy Berman - Goldstein, Darci DeMatteo, Dalya Khan. Back row from left to right: Andrew McMurray, Ken Giddon, Michael Rosen and Joseph Spadafino. Not pictured: Jennie Kramer, Anthony Barreira, Paul Blanchard, Jamie Steinthal, Michelle Adams, Jane Veron, Monica Wald,




Upcoming events include the Annual Summer Sidewalk Sale, which will take place on Thursday, Friday and Saturday, July 25th - 27th in Scarsdale Village, with blowout savings from your favorite Scarsdale Village retail establishments. In addition, there will be a host of local vendors, food trucks and family fun including a Songs of Seeds concert in Chase Park on Saturday at 11:00 am. Applications for non brick-and-mortar vendors are being accepted through June 24th.
The SBA is thrilled to announce its first annual Scarchella Music Festival, which will take place on Saturday, September 14th, from 12-6pm on Chase Road and Boniface Circle, featuring live music from local bands, food, drinks and kids' activities. The SBA is currently seeking sponsors for this inaugural event.
Marc Samwick, Mayor of Scarsdale said, "On behalf of the Board of Trustees we congratulate the SBA on its one year anniversary and all of its accomplishments achieved during this pivotal year. The SBA is an organization that fosters the collaboration of local businesses to develop actionable, implementable strategies to ensure a vital Village Center for the benefit of all Village residents. The SBA provides a valuable resource to local businesses. The Village looks forward to its continued collaboration with this key organization for the betterment of Scarsdale."
Marcy Berman Goldstein, County Executive George Latimer and Ken Giddon
The Scarsdale Business Alliance encourages business owners to join and take advantage of these benefits: Assist overall business vitality and brand recognition through participation in large village wide events; Networking and business development with other local members; Improved access to Village Government through SBA channels; Inclusion in SBA social media, calendars and newsletters for announcements, events and updates; SBA Website business listing and link to page; Sponsorship opportunities for large community events; Business advocacy, visibility and camaraderie. Follow the SBA on Instagram at @scarsdalebusiness.
To learn more about the SBA, become a member, sponsor, or offer suggestions, please contact Executive Director, Darci DeMatteo.
Joe Spadafino and Nancy Chochrek
Jenna Bush Hager Inspires Volunteerism at White Plains Hospital Luncheon
Details

Written by

Joanne Wallenstein

Hits: 3699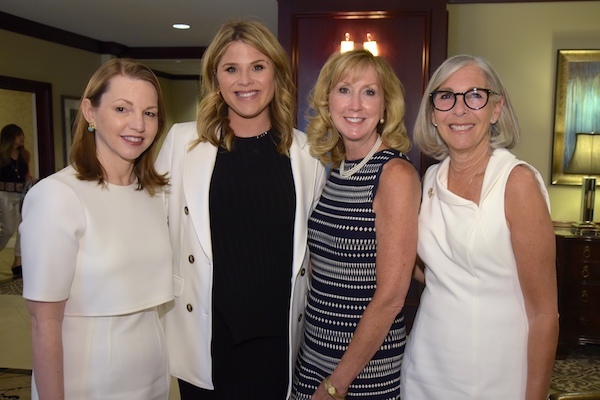 Susan Fox, Jenna Bush, Kathy Winterroll, Susan YubasYou only need to drive a few feet north of Scarsdale on the Post Road to see that big changes are afoot at White Plains Hospital. As part of their transformation from a community hospital to a major medical destination, the hospital recently broke ground on a new 252,000 square foot center for advanced medicine and surgery.
Though it's all in virtual reality for now, this new center will include equipment and staff to perform many procedures that previously sent patients farther afield. Some of these services include advanced imaging, ambulatory surgery, endoscopy, high risk maternal-fetal medicine, orthopedics and spine care, heart and vascular medicine, surgical services, and hyperbaric wound care.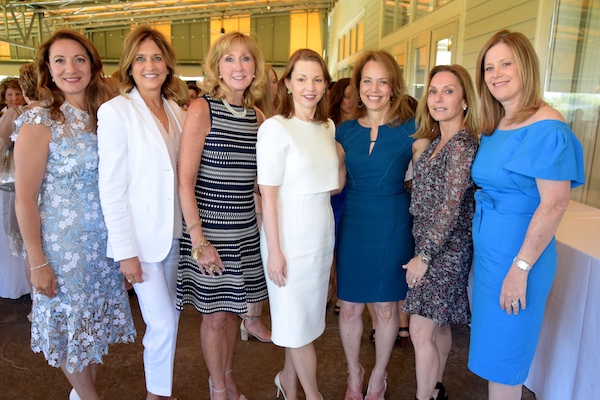 Anna Cappucci, Wendy Berk, Kathy Winterroll, Susan Fox, Carrie Bank, Eileen Meyers, Kathy SherbalSome of this new construction has been underwritten by generous donors who were celebrated at the Friends of White Plains Hospital Spring Luncheon on Tuesday, June 4 at Willow Ridge Country Club. In addition to seeing friends and learning more about plans for the hospital, the audience was treated to an appearance by Jenna Bush Hager, who is now a co-host of the Today Show.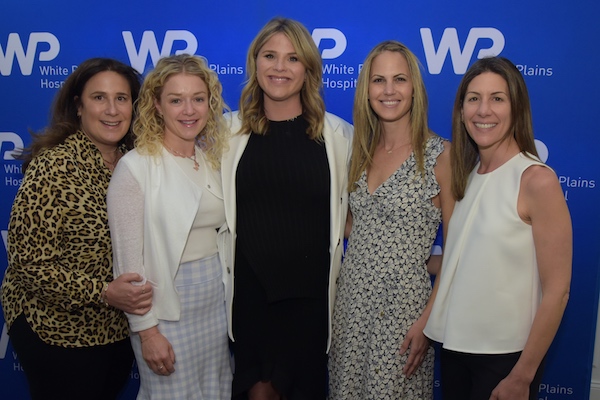 Lisa Singer, Dara Gruenberg, Jenna Bush, Stacey Philips, Lisa GansHospital President and CEO Susan Fox opened the event and welcomed Board Members Kathy Winterroll and Wendy Berk, who head the Friends of White Plains Hospital. On behalf of the Friends, they presented a check for $1.6 million, their largest ever donation to the hospital. They also granted scholarships to four graduating high school students who spent hundreds of hours volunteering at the hospital. Anne Edwards was grant the first annual ripple award for her decades of service.
Jenna Bush, who is well into the pregnancy of her third child came to the podium and declined a chair – though it must have been tough to stand. She was poised, charming and engaging, and spoke to the sold out room of over 300 women as if they were all her best friends.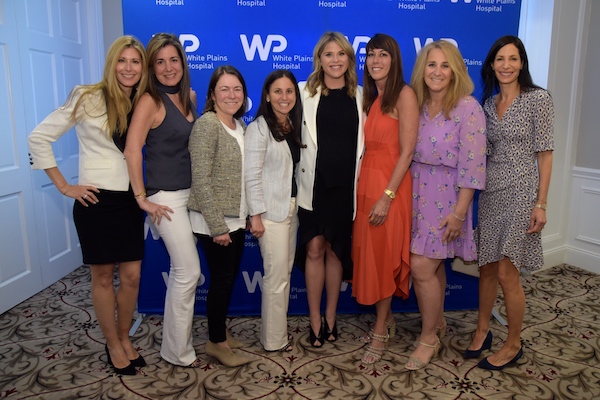 Pam Jahmarkt, Sharon Seibold, Ali Gordon, Amy Hirshhorn, Jenna Bush, Patricia Dweck, Vanessa Mandel, Dayna NovensteinShe shared stories about the lives of her two grandmothers, who both passed away recently, just after the publication of Jenna and Barbara's book, "Sisters First." She called her grandmother Barbara Bush, "the enforcer," and said that her "Ganny" passed away with courage and grace and even had the chance to listen to her own eulogy before she died.
Bush said that both of her grandmothers passed down the legacy of service and giving back from generation to generation. Jenna inherited the desire to help others and spent several years teaching in inner city schools and travelled to Latin America to help HIV infected mothers and children.
She laughed when she said, I could never imagine that I would end up working in the media, after they reported to the world that I had "gained the freshman 15." (pounds that is.)
It was a delightful event for a good cause and the good feelings generated in the room will undoubtedly create ripples in the years to come.
900 Middle Schoolers Feast on International Food
Details

Written by

Joanne Wallenstein

Hits: 2221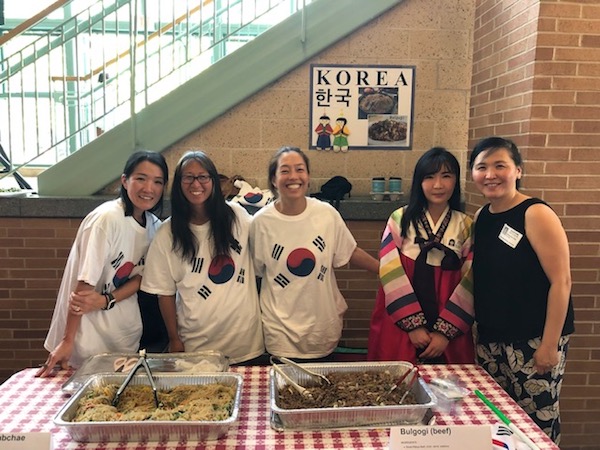 Over 900 students enjoyed the annual Scarsdale Middle School Multicultural Lunch on Friday, June 7th. Here is a note from Jane Wang, co-chair of the Multicultural Committee along with Cindy Yau:
One of the most anticipated events for the Scarsdale Middle school kids, SMS Multicultural Lunch took place on Friday, June 7 at the great hall. It is one of those most fun and educational events. 18 countries participated this year. More than 900 students savored the beautiful food from across the globe and the smiles brought to their faces were simply amazing. It was a perfect day and the students had a great time lunch with their friends on the courtyard in the sunshine.
It was also incredible because over 900 people were served and not even one full bag of trash was generated!!!
For this we thank you for the zero waste team coordinated with the parents who cooked and served the food. Everything went seamlessly and there was absolutely no single use disposable plastic at the event.
This is an event run with mostly parents volunteers coordinated with the SMS PTA, Mr. Rambone and Student Organization. So many parents worked tirelessly from budget to food, to design, to decorations, with every single detail. The culture display was brilliant together with the most delicious food selected from the cultures represented from regions and continents across the world. Most importantly, the kids had a great fun luncheon gathering, tasting all different cultures. After all, they will experience all the beauty of the cultures when they enter into the real world.
Thank you for more than a hundred parents who volunteered to prepare and serve the food, to make the event so enjoyable and delectable; thank you for the SMS PTA and Vanessa Stoffels for the endless support; thank you for Mr. Rambone, who has served SMS decades and is retiring, for making this last event of his so memorable and full of energy; thank you for Michelle Sterling and the committee for making this zero waste and feel good event; thank you for Ms. Troy's unwavering support; thank you for the custodians for your patience and work.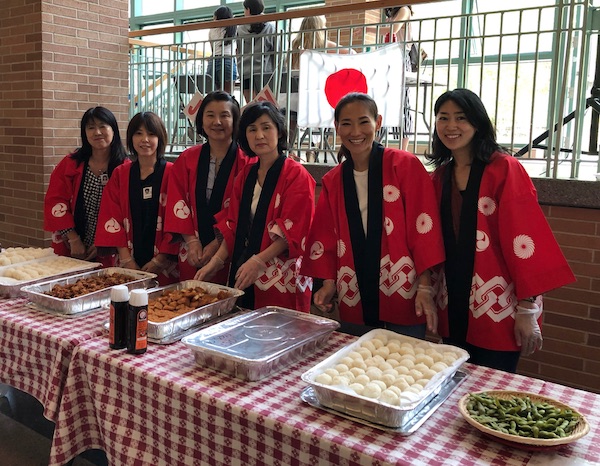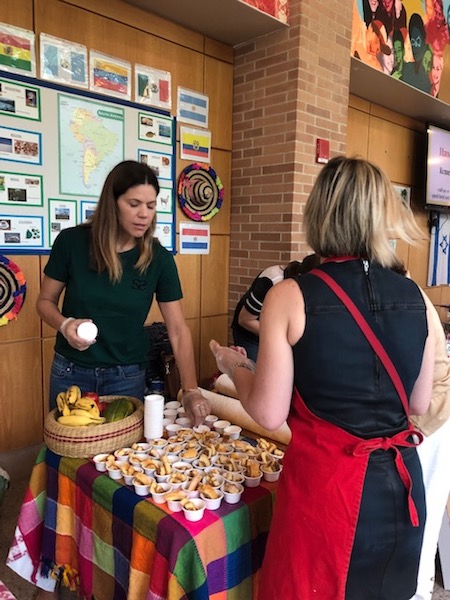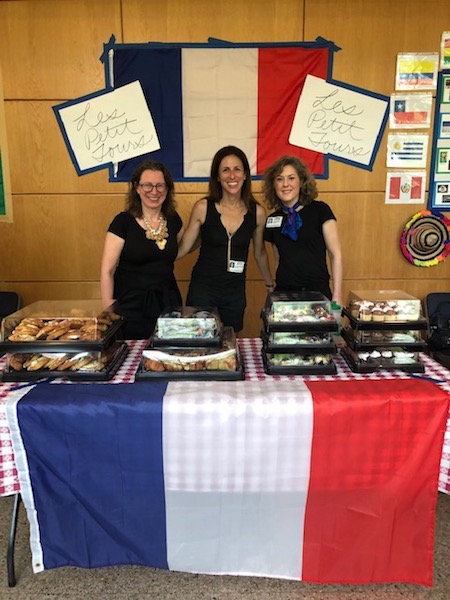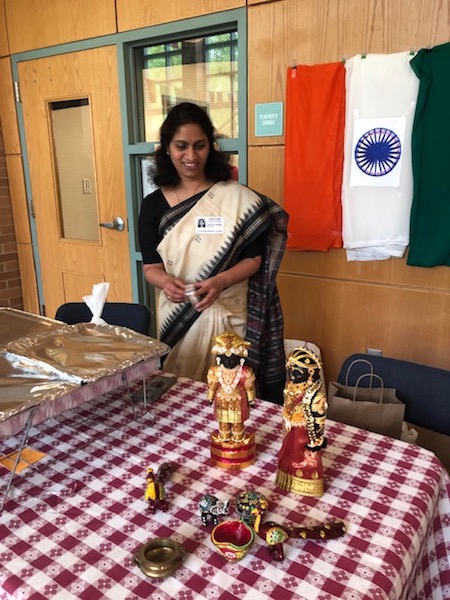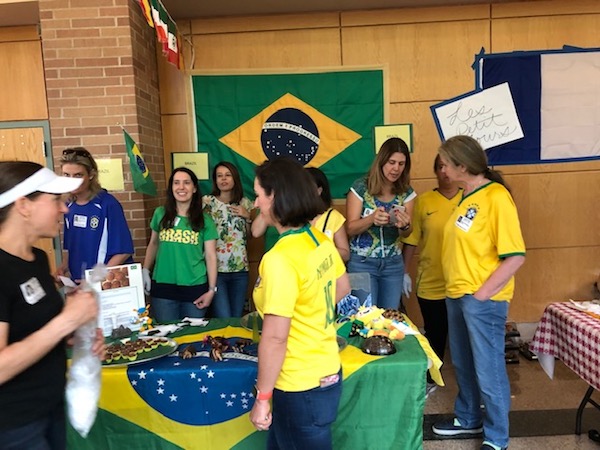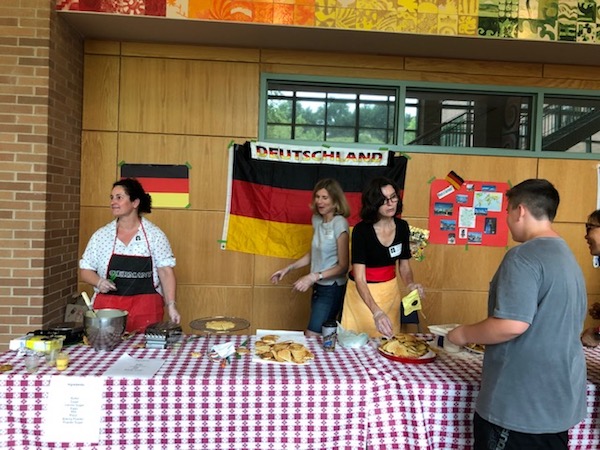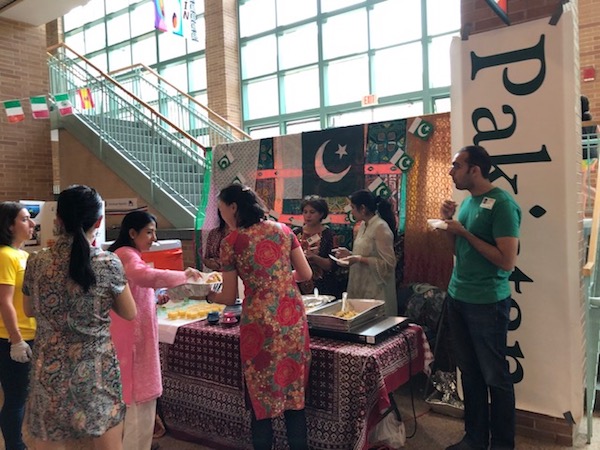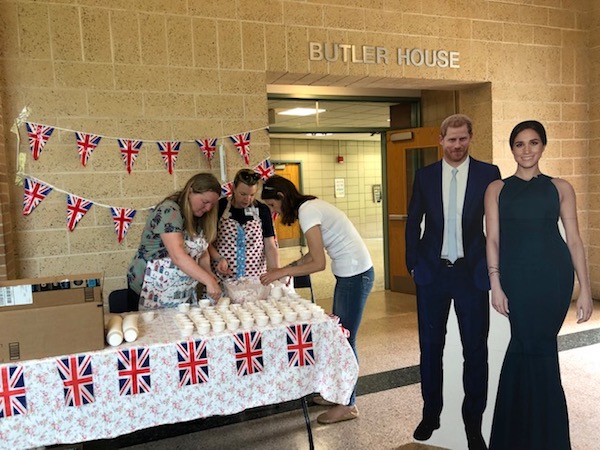 Scarsdale Teams Excel at Youth Soccer Tournament
Details

Written by

Joanne Wallenstein

Hits: 3138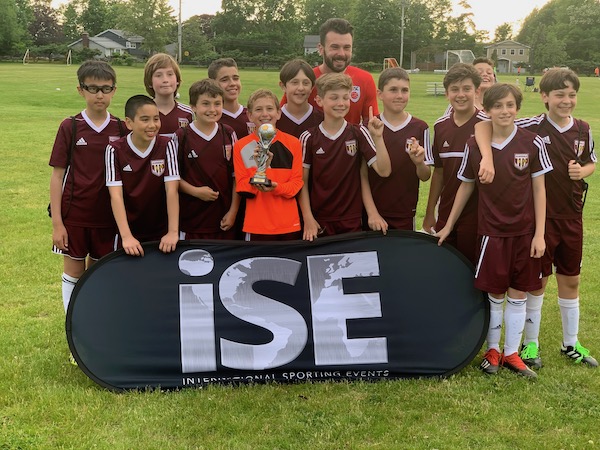 Scarsdale hosted the annual Scarsdale Memorial Day Tournament on Saturday, May 25th and Sunday, May 26th. The tournament was held on the Quaker Ridge and Scarsdale Middle School fields and is a full-day event with food trucks and vendors. It draws regional club teams from the area, including Manhattan, Connecticut, and Westchester County, and approximately 130 teams participated this year across the U8 to U15 age groups. Scarsdale Youth Soccer Club had 11 boys and girls teams participate with great success, as six teams placed first in their division and two teams placed second.
Registration for SYSC's U8 travel program is open June 1 - June 30th! Click here to register.
Pictured above- U12 Boys team Monoco, winner of their division.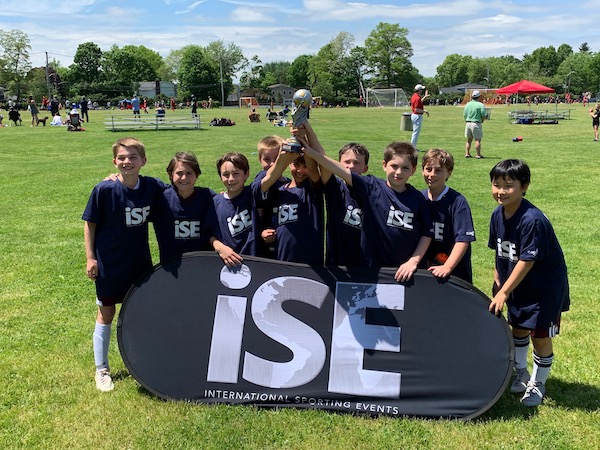 U9 Division Winners - Chelsea Team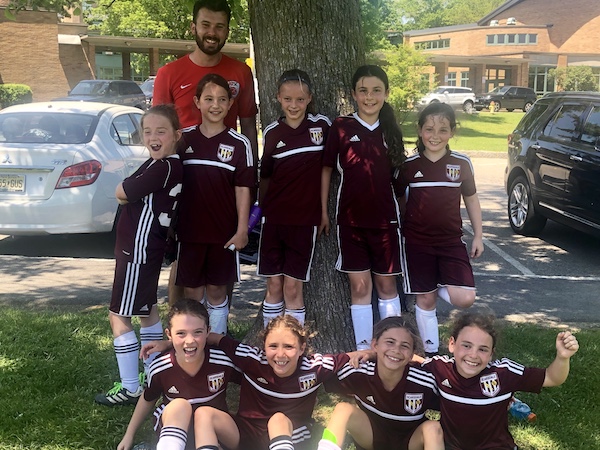 U9 girls team Porto, winner of their division.
Scarsdale U11 girls Championship Team