Tree Lighting and Breakfast with Santa Bring Joy to the Dale
Details

Written by

Oliva Halligan

Hits: 841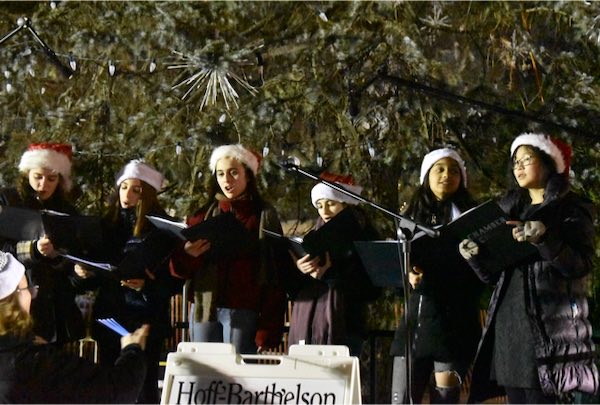 Hoff Barthelson SingersOn Friday December 6, Scarsdale rang in the holiday season with the annual tree and menorah lighting in Boniface Circle. Residents were treated to music, courtesy of carolers from Hoff Barthelson Music School and For Good Measure, the high school a cappela group, as well as hot chocolate served by the Scarsdale Police Department. Santa was on hand to preside over the festivities, and his elves entertained the little ones with cookie decorating and face painting, and planting seeds in ecofriendly planters to take home. The crowd also was able to enjoy dinner on the go from Walter's and Westchester Burger Company food trucks. A great time was had by all.
The festivities continued on Saturday morning, with a special breakfast with Santa that was prepared by the Scarsdale Fire Department. Local families were treated to pancakes and all the fixings, as well as arts and crafts for the kids. The little ones also got to spend some quality time with Santa and tell him what they're hoping to receive this holiday season, and he sent each child home with a goodie bag. Both events were sponsored by the Scarsdale Village Parks, Recreation and Conservation Department as part of their annual programming for Scarsdale residents.
Photos: Olivia Halligan
America's Favorite Food At Westchester Burger Co. In Scarsdale
Details

Written by

Judie Dwck

Hits: 1773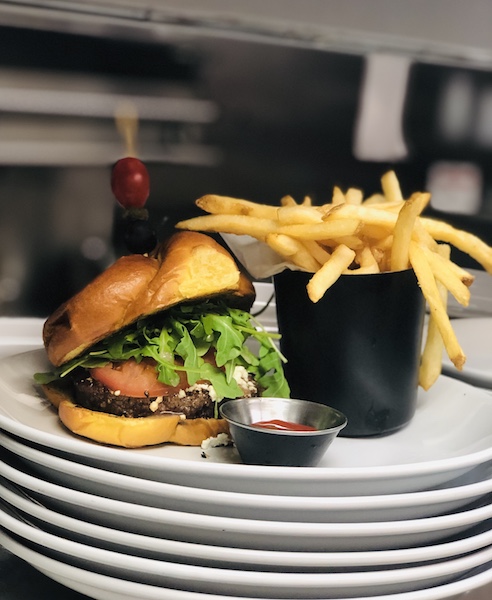 Garth Road is quickly becoming the place to visit for a large variety of restaurants. Most recently, I stopped at the new Westchester Burger Co. Managing partner Vincent Corso explained that Angelo DiFeo, owner, chose the Scarsdale location since Scarsdale is a community generated area with strong family values. "We want our presence to be felt in Scarsdale and the surrounding communities. We try to accommodate current trends such as vegan, vegetarian and gluten free diets, as we bring you America's favorite food and much more. Our house made quality dishes set us apart from many other burger spots."

Seating about 85 guests, the casual space has a bar and high tables towards the back and many tables and banquettes fill the dining room. Corso described the room as quaint and comfortable. The kitchen team was entirely trained by Angelo DiFeo. His mother is a chef and he learned his craft at the family restaurant, Grazziela, in White Plains. Plants in the wall niches, movie posters and a wall sized black and white wall hanging, the work of Sabrina's murals, catches your eye. The spot has a simple contemporary feel. I was happy to note the cloth napkins at each setting in this casual restaurant.

To start your meal, try an everything Bavarian pretzel, Reuben or chicken spring rolls, crispy mac n cheese or stix and bisque, grilled cheese and tomato bisque, or as I did, Brussels sprouts. With the mention of Brussels sprouts, many people will turn up their nose and say no thank you. Clearly, they haven't tasted the dish, as served at WBC. Here, the sprouts are cut in half and roasted with the addition of chopped cashew nuts, mint, sweet Thai chili and a drizzle of spicy sriracha aioli. For " fine dining between the buns" they offer 21 combinations to suit every taste. If you wish you can also build your own burger with choices of protein, toppings and breads. The WBC Burger with its all natural blend of beef, is enhanced with smoked mozzarella, lettuce, tomato, pickle and a mayo based WBC sauce, on a brioche. The Balboa Burger is a beef burger topped with Swiss cheese, bacon, and frizzled onions on a garlic toasted bun. The grass fed lamb burger is rich in flavor with a julienne of zucchini, caramelized onions and rosemary flavored aioli on focaccia. Those are the ones I sampled. It will take 18 more visits for me to try them all. The greenhouse burger is a double stacked veggie burger with guacamole and a balsamic vinaigrette. There is a plant based burger, a sesame seared tuna burger, A Reuben burger with pastrami and a bada bing burger with a hot Italian sausage blend, broccoli rabe and provolone and a bison burger, and the list goes on. There is even a sophisticated kobe burger. They are served with either a salad or fries. The sweet potato fries were crisp and tasty. In the event that you have not had your fill of turkey, there is a Thanksgiving burger with ground turkey, corn bread stuffing, cranberries and gravy.

In addition to their varied burgers, there are sliders and tacos, as well. I was very impressed with the blackened tuna taco. The rare tuna was combined with avocado and poblano cream with an amazing blood orange power blend which gave the fish a truly delicious flavor. I look forward to trying the beer battered cod taco, the wild mushroom flatbread and the zesty arugula flatbread, as well. Wings are a popular choice here. " It's all about the sauce". Try old bay, spicy sriracha, Thai peanut, or chipotle citrus bbq to name but a few sauce choices. Among the entrees, fish and chips, grilled Atlantic salmon, roasted or fried chicken, and blackened ahi tuna are offered. I couldn't resist the bbq baby back ribs. They were fall off the bone tender and the slow, low cooking intensified the bbq flavor.

If you wish a lighter choice, the harvest salad with arugula, beets, apples, dried cranberries, walnuts and goat cheese with a shallot vinaigrette or the farmhouse salad with avocado, red onions, and croutons with that amazing blood orange dressing with or without a protein are fine possibilities.

The list of homemade finales are varied and rich. Brownie sundae, tiramisu, fried oreos, very berry napoleon and bago dough are some choices. There is even a gluten free chocolate cake and a bread pudding of the day. Creative cocktails perhaps a Manhattan in Westchester, Pear Collins, or Concord Grape Mojito can accompany your meal.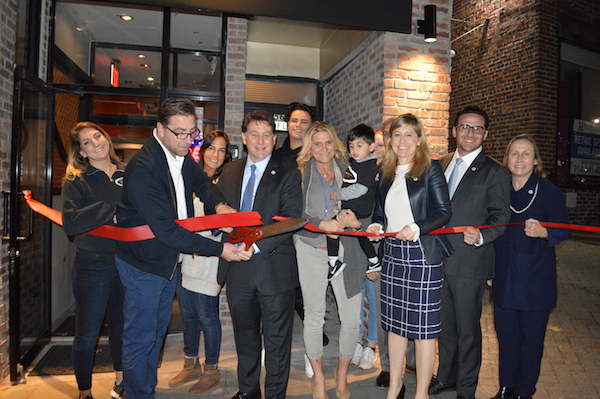 Scarsdale Mayor Marc Samwick and Village Trustees Jane Veron, Justin Arest and Lena Crandall celebrated the opening of the restaurant with a ribbon cutting on Tuesday November, 26.

At lunch, in addition to the regular menu, there is a $12 lunch special. Stop in for happy hour weekdays from 4-7 PM. If Sunday brunch is your meal of choice, from 11-3 WBC offers, "The ultimate brunch experience. " Whet your appetite with smoked salmon flatbread, apple cinnamon French toast, vegetable frittata, chicken and waffles or a protein bowl. WBC seems to be the LEGO of the food world, with offers to build your own omelette or build your own burger, with many options for added ingredients.

WBC also offers private parties, catering and food trucks. You can order from Grubhub. Enjoy the WBC experience. With the large variety of dishes offered I probably would add "and more "to their name.
Westchester Burger Company
56 Garth Road
Scarsdale
914 205 5900
What to Watch: The Best of Fall TV
Details

Written by

Stacie M. Waldman

Hits: 1588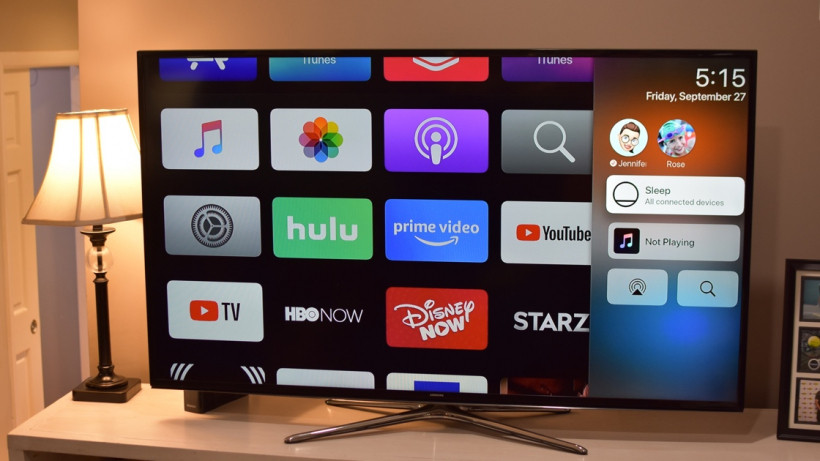 With the proliferation of television channels, the advent of Apple TV and so much streaming content, there seems to be no end of all the good shows and series to watch. If you're a bit overwhelmed, here is our list of some great shows to watch this fall that will make it worth it to stay up late. We also had the chance to chat with a couple of stars in the shows, so we will let them convince you to watch in their own words.
PRODIGAL SON: FOX Mondays @ 9:00 PM
This show is a psychological thriller that will keep you on your toes. Malcolm Bright (Tom Payne) is a criminal psychologist who uses his gift of solving crimes to help the NYPD while dealing with his own extremely interesting life, like his serial killer dad. Is Bright a psychopath himself? Does it take a criminal to solve a crime? The twists and turns will keep you watching.
UNBELIEVABLE: Netflix (Streaming)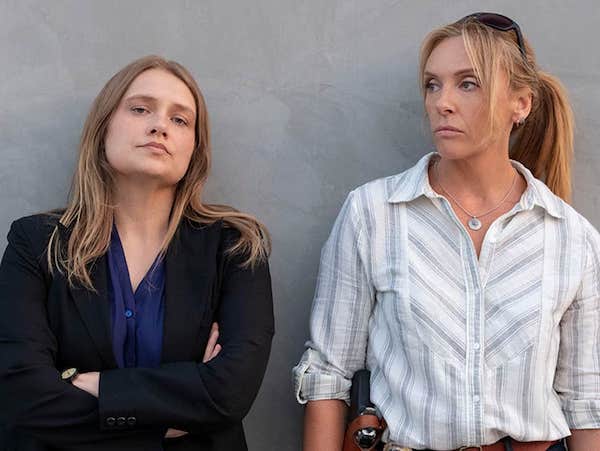 Based on a true story, this Netflix hit is about a teenager, Marie Adler (Kaitlyn Dever), who reports being raped and then has to deal with the consequences of not being believed by those close to her or the law. The acting is real and believable and the story is truly unbelievable. The female investigators played by Toni Collette and Merritt Wever are phenomenal. I binge watched this one. There's nothing else like it on TV.
EVIL: CBS Thursdays @ 10:00 PM
This creepy drama-with-some-comedy is already picked up for season 2 and follows female forensic psychologist Kristen Bouchard (Katja Herbers), priest-in-training David Acosta (Mike Colter) and contractor Ben Shakir (Aasif Mandvi) as they work to examine the origins of evil as it relates to science and religion; or science versus religion? Kristen Bouchard's four daughters also star in the show and I had the chance to speak to Dalya Knapp, age 8, who plays Laura Bouchard.
What's her favorite scene: "Definitely it's in episode 4 when I fall down the stairs. Want to hear a secret? They removed part of the floor and put a little foam mattress on it, and they put knee pads under my tights so I wouldn't get hurt. When you see the scary virtual reality creature trying to get me, it's actually my photo double! I loved rehearsing it."
Interesting things about being an actor on EVIL: "Well, in real life our mom is Dutch and our dad is Australian and off set he'd teach us to speak in his Australian accent! Also, we have different directors for each episode and in episode 5, the director was British and she called the elevator 'the lift' (giggles)."
Why should people watch EVIL? "Well it's not really for kids but it's funny at some moments and I think everyone can enjoy it. People can connect to it because of religion and the writers are so good."
THE GOOD PLACE: NBC Thursdays @ 9:00 PM (and streaming on Netflix)
Kristen Bell is a master of comedy and nails it again, this time with her character Eleanor Shellstrop as she realizes that she died a rather embarrassing death and is now in the afterlife. Eleanor made it to "the good place" (versus the bad place) but quickly realizes her good luck was a complete mistake. Ted Danson is back on primetime as Michael, the Godly creator of The Good Place, and the role is written perfectly for him. It's witty and creative with poignant moments to boot.
SINGLE PARENTS: ABC Wednesdays @ 9:30 PM
Hilarious and fun to watch, this current comedy follows a bunch of single parents as they work to raise their kids and maintain their personal lives. Angie (Leighton Meester) is single mom to Graham (Tyler Wladis) and they are a great comedic pair. We spoke toTyler about his time on the show.
What's your favorite episode so far? "Definitely the time I got to roller skate in an episode…it was super fun! It will air in early December"
What has been your favorite scene? "Really any scene when all of the kids in the show are there because then we get to hang out off camera."
This is comedy. Have you ever had the urge to laugh while on camera? "Yes, sometimes during the end of a scene if I try to hold it in, I just can't. I try to bite my tongue as hard as I can so I don't laugh!"
MODERN LOVE: Amazon Prime mini-series (on demand)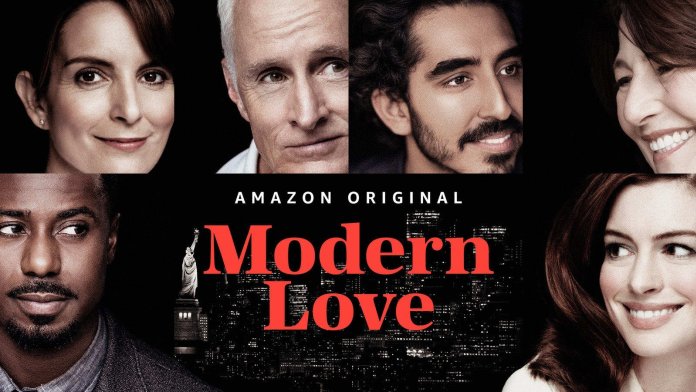 This show brings the New York Times column of the same name to life in a series of stories about relationships. With a stellar cast including Tina Fey, Dev Patel, Anne Hathaway and more, each story feels like a movie in itself. The episodes are 30 minutes, but the characters are so well developed in that short period of time that I never want the credits to roll. Some are likeable while others are not. And sometimes this changes half-way through. In the episode with Anne Hathaway (episode 3), I felt sorry for the nice guy she met because she kept spoiling the dates. It turns out that her character is bipolar and her life is uncontrollable in many ways. As a viewer, when she's "up" I felt happy and optimistic for her;" but when she can't get out of bed, her apartment is a mess and her date is left standing by himself on the street, I truly felt "down." The ending made me tear up.
CHERNOBYL: HBO mini-series (on-demand)
Based on the nuclear power plant disaster of April 1986 in a Ukrainian section of the Soviet Union, this mini-series follows those who risked their lives to save lives during the event and it follows the tragic stories of some of the victims of the catastrophe. The gripping series includes the stories of the firefighters and volunteers who were the first on-scene as well as the story of the miners who had to dig a critical tunnel under one of the reactors.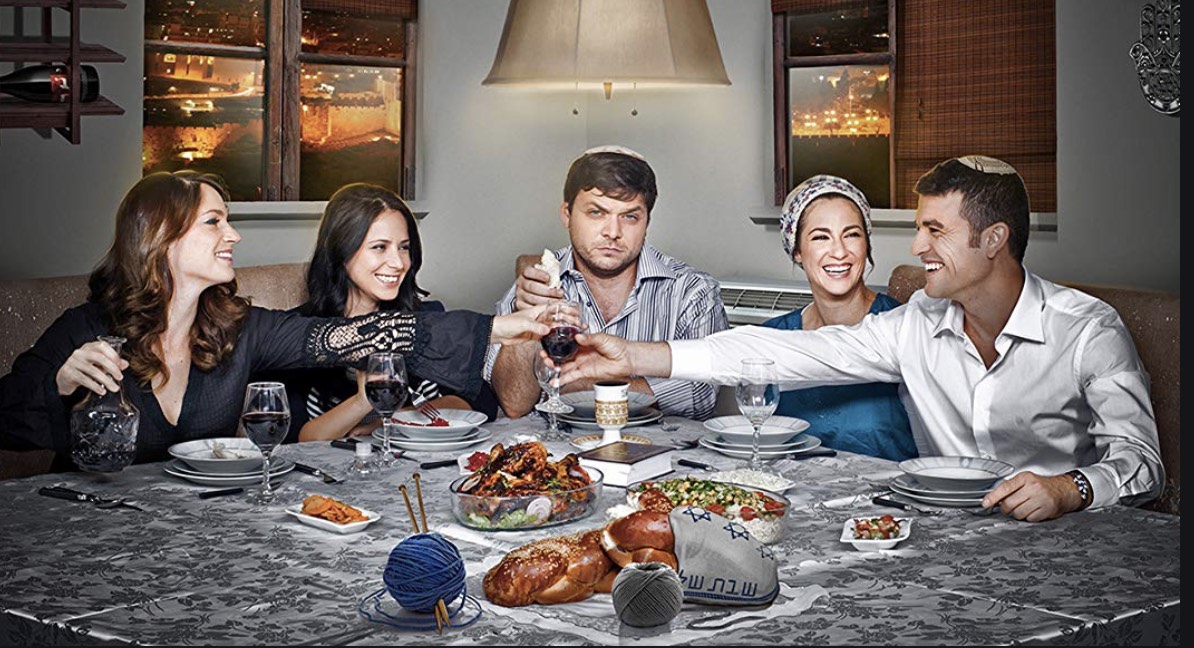 SRUGIM: Amazon Prime (on demand)
Srugim is an Israeli drama that follows the lives of a bunch of religious single modern orthodox Jews from Jerusalem. The show deals with the struggles of these highly educated, religious Jews as they struggle to find their place in a society that tends to value family and religion over everything else. It was not without criticism for the portrayal of the Orthodox community both in Israel and America, but it has mostly lauded by Israelis and Americans alike.
THE AFFAIR: Showtime (on demand)
This isn't a new show, but Season 5 is the final season and the last episode has been called "the best season finale of all time" by many entertainment news outlets. The season finale wraps everything up, answering all the unanswered questions which feels satisfying for fans who have watched the show since Season 1. Personally, I felt like some episodes moved slowly and some seasons were better than others, but this is a solid choice for a drama that you can watch at your convenience.
WATCHMEN: HBO Sundays (premiered Oct. 20th)
This show is getting a lot of attention. Based on the popular graphic novel, it's set in an alternate history where superheroes are treated as outlaw criminals. The show deals with racism in the past and racism today, and if you're a fan of anything superhero, this is the one show to put on your list.
THE POLITICIAN: Netflix (streaming)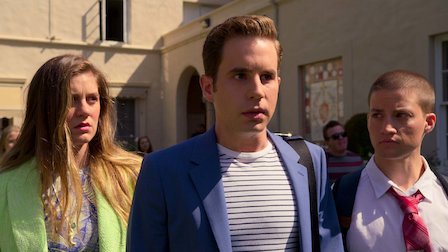 Ben Platt plays rich kid Payton who wants to be president of the United States, but first he has to win the election for President of his Santa Barbara high school. This is TV-14 and would be a fun show to watch with your tween or teen who swear there's nothing you can agree to watch together. Gwyneth Paltrow and Jessica Lange round out the fabulous cast.
THE UNICORN: CBS Thursdays @ 8:30 PM
Walton Goggins plays Wade, a newly widowed dad of two teenage girls who is ready to start dating again. Wade's friends convince him that he's the ultimate single guy to be back on the market because he has a job, is good looking, and has the sad story of the loss of his wife. His daughters cheer him on even as he fumbles through being a single dad. The show is funny and entertaining and tells a slightly new story.
What are your top picks for the tube? Please share in the comments below!
Granita Cucina and Bar in Hartsdale: Molto Bene
Details

Written by

Joanne Wallenstein

Hits: 1861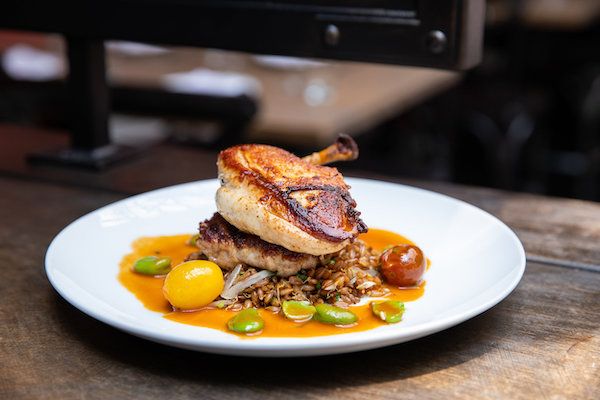 Pan seared chicken with fava beans.When Frankie and Fanucci's closed its doors in Hartsdale a few months ago, many sighed and bemoaned the loss of yet another favorite eatery. It had been a casual spot for pizza and salads, reasonably priced, willing to deliver and reliable. But then we learned that the same management planned to reinvent the restaurant-both the menu and the décor- and open it as Granita Cucina & Bar serving "modern Italian food" and featuring a welcoming bar.
Granita, which refers to a frozen limoncello drink that is served at the end of every meal, opened two weeks ago and is already hopping. We visited on a Tuesday night and found locals socializing at the bar and sampling offerings from the menu. The restaurant has been thoroughly redone in black, white and green and features a long marble bar, a wall of inviting banquettes and bistro style lighting, tables and chairs. Much to our surprise we found that even with a tile floor, the busy restaurant had good acoustics and we could easily converse across the tabletop.
The menu includes many small plates for sharing, along with salads, pizzas, pastas, and entrees (secondi) and vegetables (contori). The large selection ensures that everyone at the table will find something they enjoy.
For starters we tried the arancini, which were fried rice balls with a dollop of smoked mozzarella in the middle. These were delectable. Also from the antipasti menu we ordered the wood fired meatballs which arrived atop creamy polenta in a sauce of tomatoes (pomadoro) and basil oil. Other options included octopus, roasted beets, burrata, yellow fin tuna tartare, and fried calamari.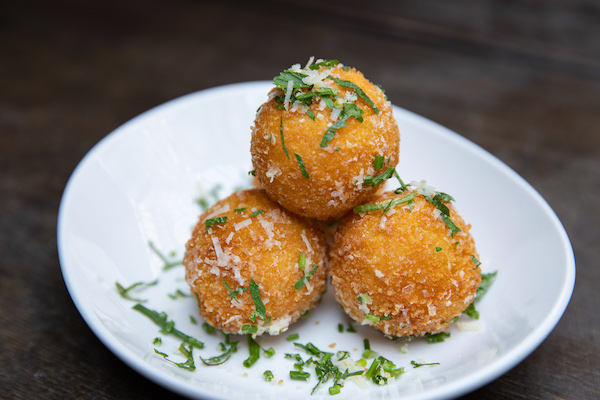 Arancini filled with smoked mozzarella.
Next up was the mixed green salad with squash and goat cheese, topped with candied pecans and dressed in maple vinaigrette. Other salads included the arugula, fennel, radish and orange salad and a Caesar salad with gem lettuce, baby kale, and watercress. Any of these salads can be turned into a meal with a topping of salmon, shrimp, steak or chicken.
For those missing Frankie and Fanucci's, the menu includes nine choices of wood fired pizza – including a gluten free version. There's everything from the traditional margherita to krispy kale with kale pesto, mozzarella, parmigiano and lemon zest to prosciutto with tomato sauce, arugula and parmigiano-reggiano.
For our pasta course we went for the fusilli with wild mushrooms, market greens, truffle oil and sundried tomatoes – all good! But again, if you prefer gnocchi with short rib ragu, linguine with shrimp, or a hearty carbonara, they are all available.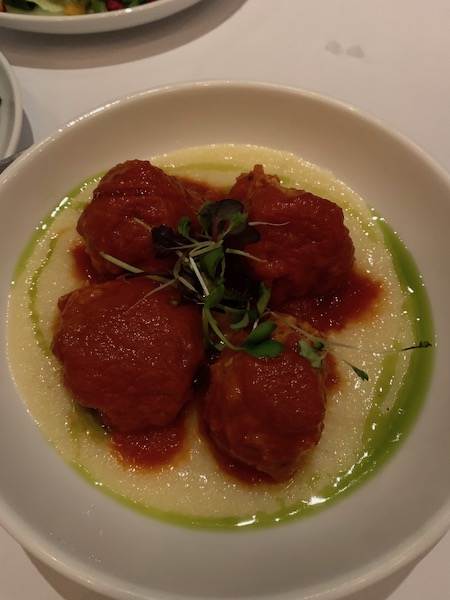 Wood fired meatballs over polenta.And as if this was not enough, you'll find a full range of main courses to complement the small plates. I would highly recommend the pan seared chicken, served atop sprouted rye berry with shallots, fava beans and tomato confit. The chicken was pan roasted to perfection, crisply on the outside, moist on the inside and sure to please all. We also had the branzino, grilled with lemon and fresh herbs, served with a side of broccollini.
We finished our meal with two desserts: Bread pudding with crème anglaise and an almond chocolate tart topped with vanilla ice cream. Though we didn't need more, I must say both were molto bene!
The service was leisurely and gracious -- permitting us time to enjoy the qualith meal, the neighborhood vibe and the happy feeling that we would be back often to savor expertly cooked food in a relaxed atmosphere.
The icing on the cake was the refreshing iced limoncello, or granita, that's served at the end of every meal.
Granita Cucina & Bar is open for lunch and dinner seven days a week and offers cocktails for 2/$13 and wine for 2/$10 at happy hours.
That said, if you miss Frankie and Fanucci's, their Mamaroneck location will deliver to your home in Scarsdale, so give them a call.
Granita Cucina and Bar
202 East Hartsdale Avenue
Hartsdale, NY
914.725.8420
https://www.granitany.com
Hours: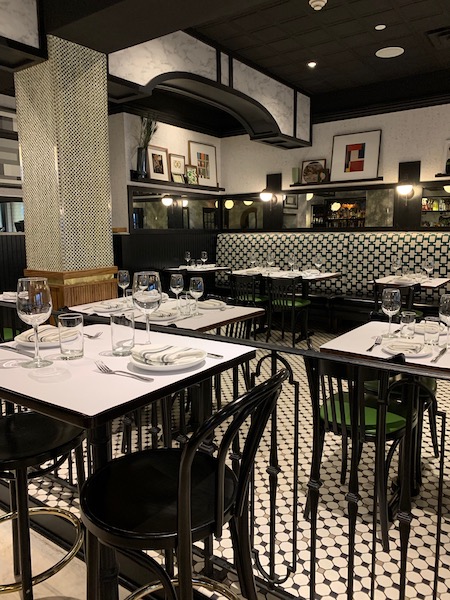 The restaurant has been totally redone.
Sun - Thurs: 11:30 am - 10 pm
Fri & Sat: 11:30 am - 11 pm
The bar is open till it's closed.
Westchester Chefs Prepare a Delectable Meal to Benefit the WCC Foundation
Details

Written by

Joanne Wallenstein

Hits: 918
Sajin Renae prepares fresh "Pasta al Limone."We had the pleasure of watching some of Westchester's best chefs prepare a sumptuous meal – and ate it too – at the Great Chefs Culinary and Wine Event Series hosted by the Westchester Community College Foundation.
On Monday night October 28, David Di Bari, who owns The Cookery and The Parlor in Dobbs Ferry, and Eugene's Diner and Bar in Port Chester, brought two chefs from his group, "Eat Serious Have Fun Restaurants," to show their stuff.
Sajin Renae prepared and rolled fresh pasta dough. Once it was flattened and cut she created "Pasta al Limone," by sauteeing the cooked pasta in butter, lemon zest, cracked pepper and garlic. She then mixed in grated parmigiano, a bit of the water from the boiled pasta and lemon juice. Before serving, the dish was topped with toasted pine nuts, basil and more cheese. It was a delicious pasta and a meal in itself.
Also on the menu was a delectable stew of pole beans, potatoes and garlic called "Beans Moushade white," prepared by Chef Iulia Mahu from Eugen's Diner. It was rich and satisfying and tasted a bit like a Bolognese sauce – minus the meat. The two dishes made a hearty meal, minus any meat, chicken or fish and proved you could savor a vegetarian meal without feeling deprived.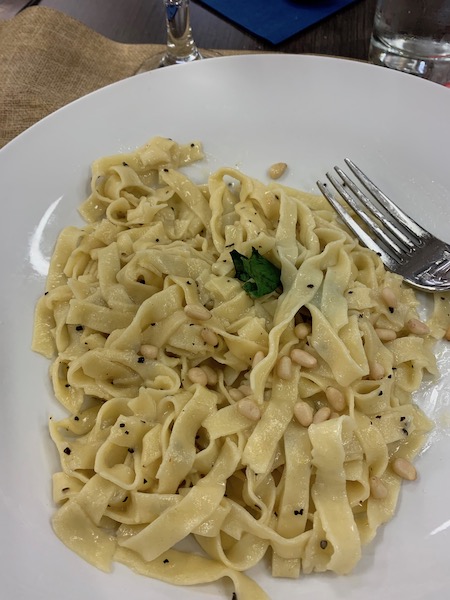 Pasta al Limone
This was one night of a four-night series that also included chefs from Sonora, Farmer and the Fish and X2O. The evenings were sponsored by DeCicco and Sone which will soon open a new store in Eastchester, and the Wine Enthusiast who distributed generous gift bags.
The events are held to benefit the WCC Foundation who provides critical resources to students and the college. They grant scholarships, fund innovative programs and run an on campus food pantry that provides meals and non-perishable food items for over 1,000 students and their families.
The Culinary Program is led by Chef Phil McGrath, formerly of the Iron Horse Grill in Pleasantville, and trains hundreds of students for careers in the hospitality industry.
Learn more about the Westchester Community College Foundation here: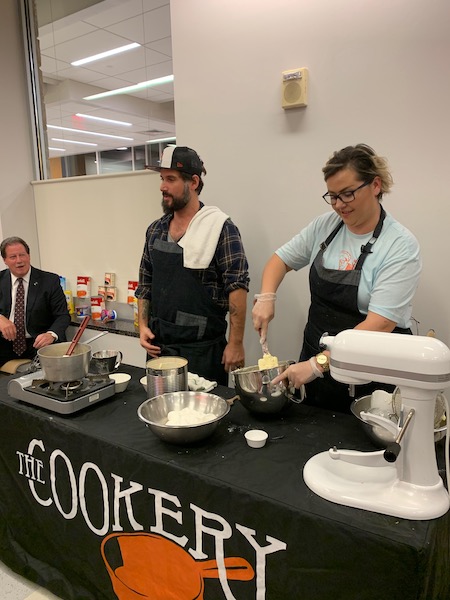 David DiBari and Iulia Mahu cooking Pudding Chomeur.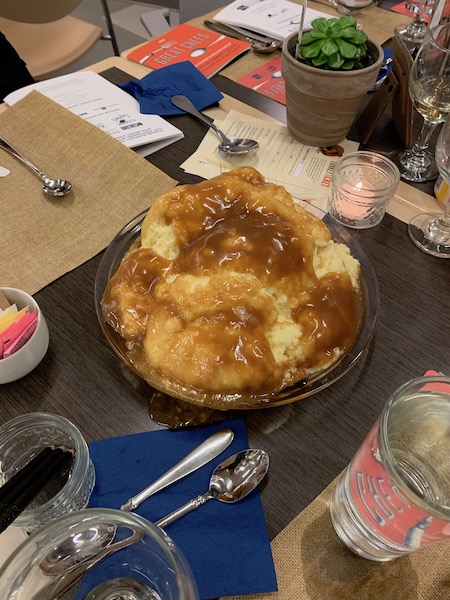 Pudding Chomeur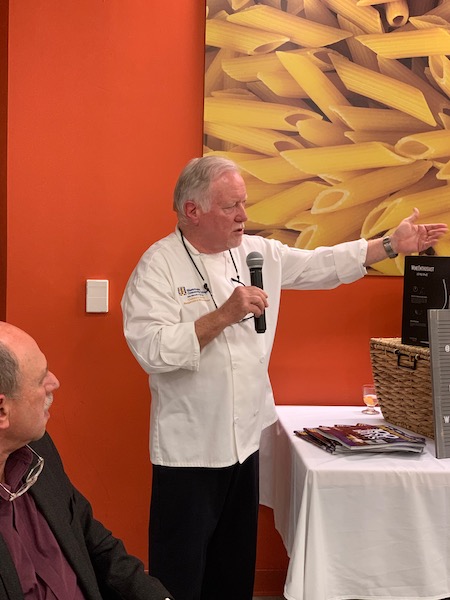 Chef Phil McGrath, Chair, Culinary Arts Program