Staff Cutbacks at Scarsdale Sanitation Department Cause Cancellation of Bulk Pick-up
Details

Written by

Joanne Wallenstein

Hits: 2827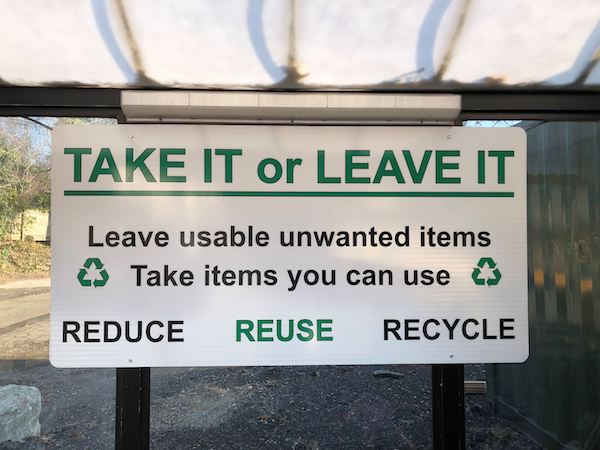 Due to staff cutbacks during the COVID crisis, the Village is making a few changes to sanitation services.
In a memo from the Department of Public Works dated April 13 they explain that they are operating with only 50% of their normal staff and ask residents to help
The first big change is that there will be no bulk pick-up of large items during the crisis. They ask that you defer any big pick-ups until the crisis ends.
Here are some other directives:
• No loose garbage. Please bag all garbage or place it in a trash can for pick-up.
• Make trash visible from driveway entrance. If it can't be seen from the street, we may miss it.
• Monitor for service changes. Any service changes will be communicated by press release.
• Be patient. DPW staff are doing their best with reduced staffing levels.
Furthermore, though the recycling office is closed to the public, you can still bring your recyclables there Monday through Saturday 8:00 AM to 3:00 PM. You can also drop off bulk items.
To support social distancing, they are now limiting the number of vehicles permitted on-site at the Recycling Center by stopping traffic at the scale. They ask for your patience as you wait to be waived up by staff. Once on-property, please dispose of your items and leave the property as quickly as possible.
When will things go back to normal? According to Deputy Village Manager Rob Cole, "The COVID-19 protocols will remain in effect for only as long as necessary. At this juncture, we are aware that our reduced staffing levels will continue through the end of April. The Governor's Office revisits the target date every two weeks and it is subject to modification accordingly."
Visual Inspiration: Out and About at the Sheldrake Nature Preserve
Details

Written by

Jon Thaler

Hits: 1279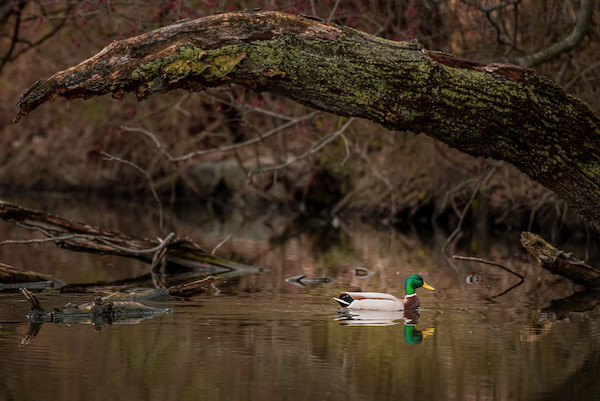 Scarsdale photographer Jon Thaler found a good place to appreciate nature and social distance. He has been visiting the Sheldrake Nature Preserve on Weaver Street, just past Bonnie Briar Country Club. While out and about on the trails, he has seen hawks, geese, ducks and even bald eagles. More types of birds will appear as the weather warms up and he is expecting to see osprey, egrets and herons in the coming weeks.
Here are some of his stunning photos. See more here: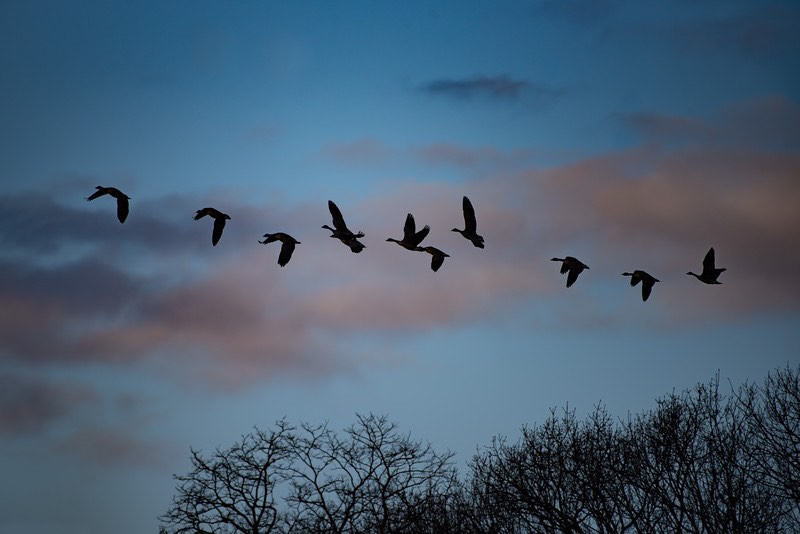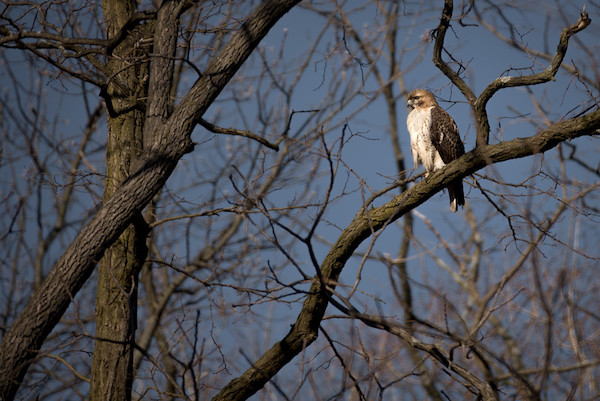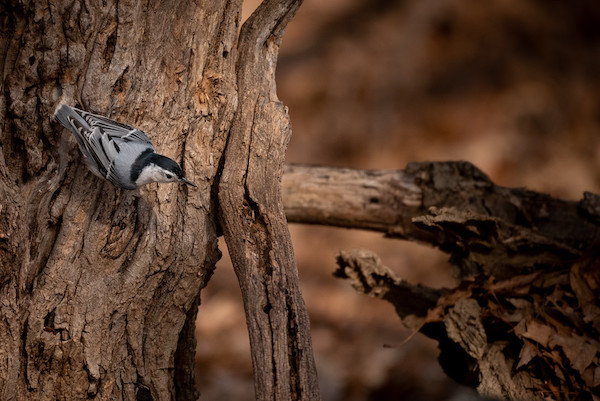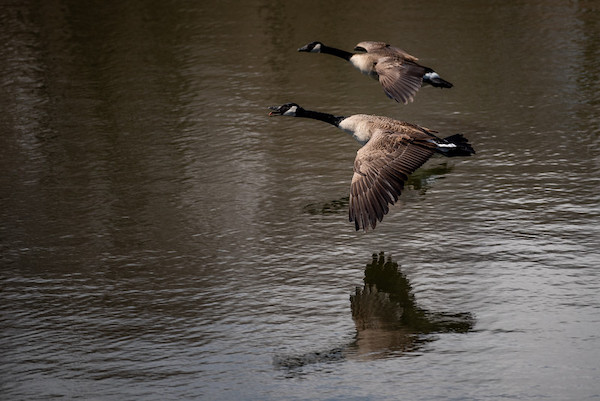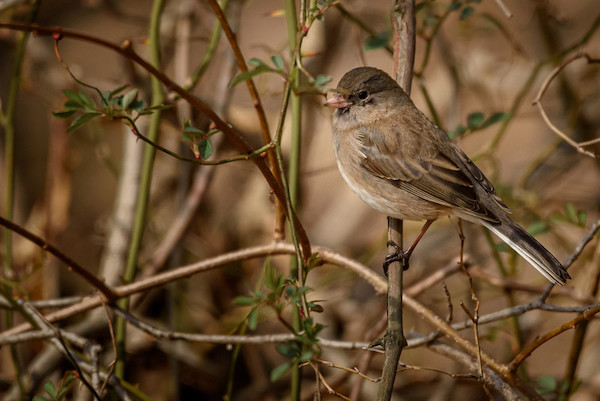 What to Watch While We're Stuck Inside
Details

Written by

Linda Schapiro

Hits: 6160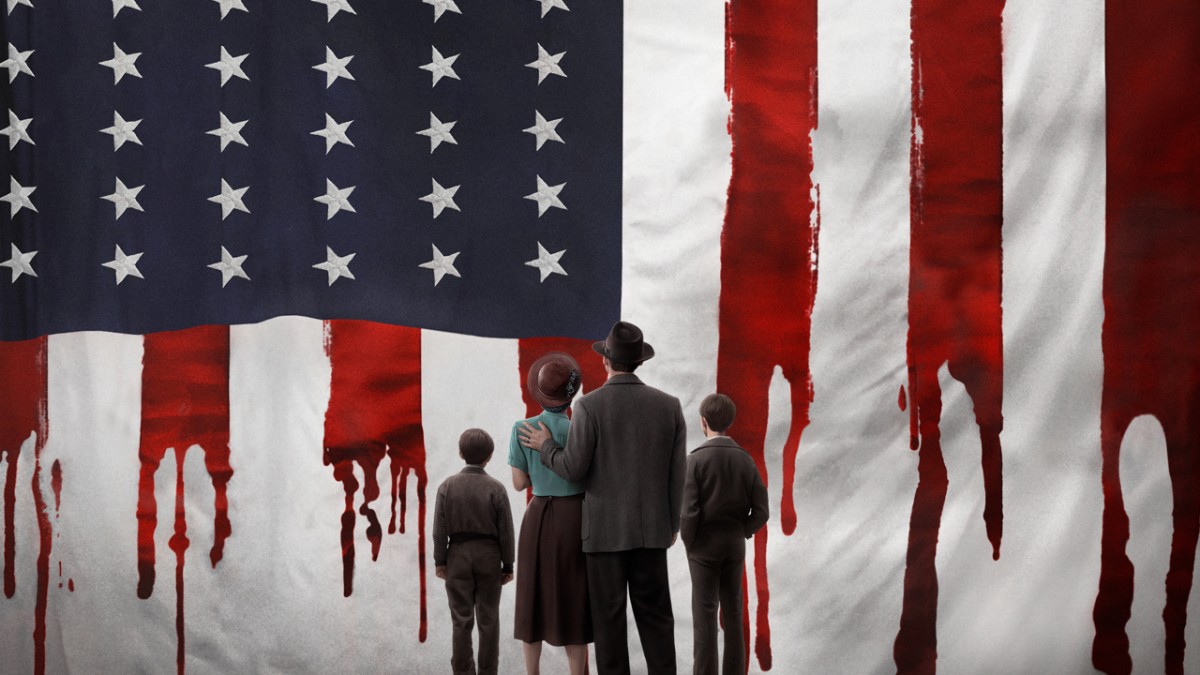 We've got nowhere to go and no one to see. Our calendars are blank. The future is unknown.
What to do? Social distancing should give everyone time to catch up on all the great home entertainment we don't usually have time to watch. Here's a list of documentaries, television mini-series and movies – all recommended by Linda Schapiro with recommendations from Nancy Adler, Wendy Cohen, Peggy DaSilva, Beth Ehrich, Anne Ellman, Gary Simon, Lisa Rodman, Joanne Wallenstein, Mindy White, and Flo Wiener.
There's enough here to keep you busy for the long term -- even if the crisis lasts 3 months.
Watch these and share your favorites in the comments section below:
Documentaries:

The Biggest Little Farm (Hulu or most other services for rent or to buy)
https://www.biggestlittlefarmmovie.com
The eight-year quest of John and Molly Chester as they trade city living for 200 acres of barren farmland and a dream to harvest in harmony with nature. Through dogged perseverance and embracing the opportunity provided by nature's conflicts, the Chester's unlock and uncover a biodiverse design for living that exists far beyond their farm, its seasons, and our wildest imagination.
Everything Is Copy (HBO)
https://www.hbo.com/documentaries/everything-is-copy
Written and directed by her son, Jacob Bernstein, Everything Is Copy — Nora Ephron: Scripted & Unscripted features intimate interviews with many of the people closest to the accomplished filmmaker, playwright and blogger.
Get Me Roger Stone (Netflix)
https://www.nytimes.com/2017/05/11/movies/get-me-roger-stone-review-donald-trump.html
A documentary exploring the life and career of notorious Republican dirty trickster and longtime Trump adviser.
Mike Wallace Is Here (Hulu or most other services for rent or to buy)
https://www.mikewallaceishere.com
An unflinching look at the legendary reporter, who interrogated the 20th century's biggest figures in his over fifty years on air, and his aggressive reporting style and showmanship.
Hummus! The Movie (PrimeVideo)
https://www.hummusthemovie.com
Secret recipes, a Guinness World Record and the power of Hummus to bring Muslims, Christians and Jews together… in the Middle East, America and around the world.
Period. End of Sentence. (Netflix)
https://www.netflix.com/title/81074663
2019 Oscar winner for Best Documentary Short Subject. In rural India, where the stigma of menstruation persists, women make low-cost sanitary pads on a new machine and stride toward financial independence.
A Fine Line (Not available yet)
https://afinelinemovie.com
When Joanna James decided to make her first documentary feature film about her mother's journey as a chef, restaurant owner and single mother, she had no idea that her mother's struggles to establish herself in the restaurant industry were commonplace among women.
Above and Beyond (PrimeVideo)
https://www.amazon.com/Above-Beyond-Roberta-Grossman/dp/B00VJERASG
A group of Jewish American war pilots smuggle planes out of the U.S. and fly for Israel in its War of Independence.
Antonio Lopez 1970: Sex Fashion & Disco (PrimeVideo)
http://sexfashiondisco.com
Sex Fashion & Disco is a feature documentary-based time capsule concerning Paris and New York between 1969 and 1973 and viewed through the eyes of Antonio Lopez (1943-1987), the dominant fashion illustrator of the time, and told through the lives of his colorful and sometimes outrageous milieu.
Garry Winogrand: All Things are Photographable (PBS)
https://www.winograndthefilm.com/
http://www.pbs.org/wnet/americanmasters/garry-winogrand-all-things-are-photographable-full-film/11339/
Described as a "poet," an "athlete," or a "philosopher" of photography, Garry Winogrand harnessed the serendipity of the streets to capture the American 1960s and '70s. His Leica M4 snapped spontaneous images of everyday people, from the Mad Men era of New York to the early years of the Women's Movement to post-Golden Age Hollywood, all while observing themes of cultural upheaval, political disillusionment, intimacy and alienation. Once derided by the critics, Winogrand's "snapshot aesthetic" is now the universal language of contemporary image making. Garry Winogrand: All Things are Photographable is the first cinematic treatment of Winogrand's work, including selections from the thousands of rolls of film still undeveloped upon his unexpected death in 1984. Interviews with Tod Papageorge, Matthew Weiner and more attest to Winogrand's indisputable influence, both as artist and chronicler of culture, while archived conversations with Jay Maisel highlight the gruff, streetwise perspective of "a city hick from the Bronx." In the tradition of Robert Frank and Henri Cartier-Bresson, Winogrand's candid, psychological style transports us to a bygone world, one where image lacked the editing and control possible today.
Amazing Pigs (Smithsonian Channel)
https://www.smithsonianchannel.com/shows/amazing-pigs/0/3468387
Forget what you think you know about pigs. These remarkable animals have talents we're only beginning to understand. See how pigs have conquered nearly every habitat on Earth, thanks to their remarkable senses, intelligence, and adaptability. From the islands of Indonesia to the beaches of the Bahamas to the frozen tundra of Siberia, meet eight-inch pygmy hogs, cheetah-avoiding warthogs, domesticated pigs with super senses, and more.
Between the Shades (Documentary, iTunes)
https://www.nytimes.com/2019/04/23/well/live/how-gay-are-you.html?fallback=0&recId=1KHSxZc32KKhgZwRqcLLYvN9OzB&locked=0&geoContinent=NA&geoRegion=NY&recAlloc=top_conversion&geoCountry=US&blockId=most-popular&imp_id=140302098&action=click&module=trending&pgtype=Article&region=Footer
A film which explores the many shades of human sexuality.
Tea with the Dames (IFC Films)
https://www.ifcfilms.com/films/tea-with-the-dames
What happens when four legends of British stage and screen get together? Dame Maggie Smith, Dame Judi Dench, Dame Eileen Atkins, and Dame Joan Plowright are among the most celebrated actresses of our time, with scores of iconic performances, decades of wisdom, and innumerable Oscars, Tonys, Emmys, and BAFTAs between them. They are also longtime friends who hereby invite you to join them for a weekend in the country as they catch up with one another, reminisce, and share their candid, delightfully irreverent thoughts on everything from art to aging to love to a life lived in the spotlight. Bursting with devilish wit and whip-smart insights, Tea With The Dames is a remarkable opportunity to spend time in the company of four all-time greats—up close and unfiltered.
306 Hollywood (Prime Video or Apple)
https://www.306hollywood.com
When siblings Elan and Jonathan Bogarín undertake an archaeological excavation of their late grandmother's house, they embark on a magical-realist journey in search of what life remains in the objects we leave behind. 306 HOLLYWOOD transforms the dusty fragments of an unassuming life into an epic metaphor for the nature of memory, time, and history.
78/52: Hitchcock's Shower Scene (PrimeVideo)
https://variety.com/2017/film/reviews/7852-review-psycho-1201966555/keywords=78%2F52%3A+Hitchcock%27s+Shower+Scene&qid=1553980091&s=instant-video&sr=1-2-catcorr
An unprecedented look at the iconic shower scene in Alfred Hitchcock's Psycho (1960), the "man behind the curtain", and the screen murder that profoundly changed the course of world cinema.
Gasland (Amazon or Apple to rent, Part II can be streamed on HBO)
https://www.npr.org/2011/02/24/134031183/Gasland-Takes-On-Natural-Gas-Drilling-Industry
The film focuses on communities in the United States where natural gas drilling activity was a concern and, specifically, on hydraulic fracturing ("fracking").
Exit Through the Gift Shop (Available on most services to rent or buy)
http://www.banksyfilm.com
The inside story of Street Art - a brutal and revealing account of what happens when fame, money and vandalism collide.
Inside Job (Available on most services to rent or buy) (2011 Oscar for Best Documentary)
https://www.nytimes.com/2010/10/08/movies/08inside.html
Inside Job is a 2010 American documentary film, directed by Charles Ferguson, about the late-2000s financial crisis. Ferguson, who began researching in 2008, says the film is about "the systemic corruption of the United States by the financial services industry and the consequences of that systemic corruption". In five parts, the film explores how changes in the policy environment and banking practices helped create the financial crisis.
Waste Land (Apple)
http://www.wastelandmovie.com/angus-aynsley.html
Filmed over nearly three years, WASTE LAND follows renowned artist Vik Muniz as he journeys from his home base in Brooklyn to his native Brazil and the world's largest garbage dump, Jardim Gramacho, located on the outskirts of Rio de Janeiro. There he photographs an eclectic band of "catadores"—self-designated pickers of recyclable materials.
Walking on Water (Available on most services to rent or buy)
https://www.nytimes.com/2019/05/16/movies/walking-on-water-review.html
"Walking on Water" follows the artist Christo as he creates one of his large-scale art installations. This cinéma-vérité documentary centers on "The Floating Piers."
Scandalous: The Untold Story of the National Enquirer (Available on most services to rent or buy)
https://www.nytimes.com/2019/11/14/movies/scandalous-the-untold-story-of-the-national-enquirer-review.html
Sensational true story of the most infamous tabloid in US history, a wild, probing look at how one newspaper's prescient grasp of its' readers darkest curiosities led it to massive profits and influence.
One Child Nation (Prime Video)
https://watch.amazon.com/detail?asin=B07YM3D3VT&territory=US&ref_=share_ios_movie&r=web
China's One Child Policy the extreme population control measure that made it illegal for couples to have more than one child may have ended in 2015 but the process of dealing with the trauma of its brutal enforcement is only just beginning. From award-winning documentarian Nanfu Wang (Hooligan Sparrow, I Am Another You) and Jialing Zhang the sweeping One Child Nation explores the ripple effect of this devastating social experiment.
American Factory (Netflix) (Winner of the 2020 Oscar for Best Documentary)
https://www.nytimes.com/2019/08/20/movies/american-factory-review.html
In post-industrial Ohio, a Chinese billionaire opens a new factory in the husk of an abandoned General Motors plant, hiring two thousand blue-collar Americans. Early days of hope and optimism give way to setbacks as high-tech China clashes with working-class America.
Jiro Dreams of Sushi (Netflix or PrimeVideo)
https://www.indiewire.com/2012/03/review-jiro-dreams-of-sushi-a-fascinating-if-sometimes-jarring-profile-of-a-master-chef-112470/
This documentary profiles sushi chef Jiro Ono, an 85-year-old master whose 10-seat, $300-a-plate restaurant is legendary among Tokyo foodies.
AMY (Netflix)
https://www.nytimes.com/2015/07/03/movies/review-amy-an-intimate-diary-of-amy-winehouses-rise-and-destruction.html
Rare home videos and interviews with Amy Winehouse's inner circle offer an intimate look at her journey from charismatic teen to troubled star.
Quincy (Netflix)
https://www.rogerebert.com/reviews/quincy-2018
Too long but interesting. This documentary profiles music and culture icon Quincy Jones, offering unprecedented access to his private life and stories from his unparalleled career.
Recorder: The Marion Stokes Project (Available on most services to rent or buy)
https://www.nytimes.com/2019/11/14/movies/recorder-the-marion-stokes-project-review.html
Fascinating. For over 30 years, Marion Stokes obsessively and privately recorded American television news twenty-four hours a day. A civil rights-era radical who became fabulously wealthy and reclusive later in life, her obsession started with the Iranian Hostage Crisis in 1979—at the dawn of the twenty-four-hour news cycle. It ended on December 14, 2012 as the Sandy Hook massacre played on television while Marion passed away. In between, Marion filled 70,000 VHS tapes, capturing revolutions, wars, triumphs, catastrophes, bloopers, talk shows and commercials that show us how television shaped the world of today and in the process tell us who we were.
Obit (PrimeVideo)
https://www.amazon.com/Obit-Bruce-Weber/dp/B071FN1YW3
Every morning, a small staff of obituary writers at The New York Times deposits the details of three or four extraordinary lives into the cultural memory - each life's story spun amid the daily beat of war, politics, and football scores.
Leaving Neverland, Parts 1 & 2 (HBO)
https://www.hbo.com/documentaries/leaving-neverland
Leaving Neverland explores the separate but parallel experiences of two young boys, James "Jimmy" Safechuck, at age 10, and Wade Robson, at age 7, who were both befriended by the star.
The Inventor: Out for Blood in Silicon Valley (HBO)
https://www.hbo.com/documentaries/the-inventor-out-for-blood-in-silicon-valley
A documentary investigating the rise and fall of Theranos, the one-time multibillion-dollar healthcare company founded by Elizabeth Holmes.
Free Solo (Nat Geo TV or PrimeVideo)
https://www.nationalgeographic.com/films/free-solo/
Alex Honnold attempts to become the first person to ever free solo climb El Capitan. Won 2019 Oscar for Best Documentary Feature.
RBG (Hulu or most other services for rent or to buy)
https://www.rbgmovie.com
https://www.nytimes.com/2018/05/03/movies/rbg-review-documentary.html
At the age of 85, U.S. Supreme Court Justice Ruth Bader Ginsburg has developed a lengthy legal legacy while becoming an unexpected pop culture icon. But the unique personal journey of her rise to the nation's highest court has been largely unknown, even to some of her biggest fans
Won't You Be My Neighbor? (HBO)
https://www.hbo.com/documentaries/wont-you-be-my-neighbor/about
The documentary tells the story of a soft-spoken minister, puppeteer, writer and producer whose show was beamed daily into homes across America for more than 30 years. In his beloved television program, Mister Rogers' Neighborhood, Rogers and his cast of puppets and friends spoke directly to young children about some of life's weightiest issues in a simple, direct fashion.
Apollo 11 (CNN) (Premiered in Imax theaters on March 1, 2019 and expanded to wider release March 8, 2019)
https://www.cnn.com/2019/03/01/entertainment/apollo-11-review/index.html
Director Todd Douglas Miller has culled from newly discovered 65mm reels and more than 11,000 hours of uncatalogued audio recordings, presenting a taut narrative that spans prelaunch preparations through the return of astronauts Neil Armstrong, Buzz Aldrin and Michael Collins, including the heroes' welcome they received.
Bill Cunningham New York (Prime Video or Hulu)
https://zeitgeistfilms.com/billcunninghamnewyork/
Bill Cunningham New York is a delicate, funny and often poignant portrait of a dedicated artist whose only wealth is his own humanity and unassuming grace.
The Times of Bill Cunningham (Not available to stream yet)
http://greenwichentertainment.com/film/the-times-of-bill-cunningham/
Narrated by Sarah Jessica Parker, The Times of Bill Cunningham features incredible photographs chosen from over 3 million previously unpublicized images and documents from iconic street photographer and fashion historian Bill Cunningham. Told in Cunningham's own words from a recently unearthed 1994 interview, the photographer chronicles, in his customarily cheerful and plainspoken manner, moonlighting as a milliner in France during the Korean War, his unique relationship with First Lady Jackie Kennedy, his four decades at The New York Times and his democratic view of fashion and society.
Rosenwald (Not available to stream yet)
http://rosenwaldfilm.org/
Documentary on the incredible story of how businessman and philanthropist Julius Rosenwald (Sears) joined with African-American communities in the South to build schools for them during the early part of the 20th century.
The Spy Behind Home Plate (Not available to stream yet)
http://spybehindhomeplate.org
The Spy Behind Home Plate is a documentary about Moe Berg, an enigmatic Jewish catcher during baseball's Golden Age who joined the Office of Strategic Services (OSS) to spy for the U.S. on the Nazis' atomic bomb program.
Yoo-hoo, Mrs. Goldberg (Not available to stream yet)
http://www.mollygoldbergfilm.org/about.php
Humorous and eye-opening story of television pioneer Gertrude Berg. She was the creator, principal writer, and star of The Goldbergs, a popular radio show for 17 years, which became television's very first character-driven domestic sitcom in 1949.
Advocate (Not available to stream yet)
https://www.filmmovement.com/educational/film/advocate
https://www.nytimes.com/2020/01/02/movies/advocate-review.html?smid=nytcore-ios-share
Advocate is a documentary about Lea Tsemel, an Israeli human-rights lawyer, and follows her as she defends Palestinian political prisoners, one a 13 year old and the other a young married woman.
Docudramas/Based on True Events:

Chernobyl (HBO) (Mini series)
https://www.hbo.com/chernobyl
Dramatization of the story of the 1986 nuclear accident — one of the worst man-made catastrophes in history — and the sacrifices made to save Europe from unimaginable disaster.
The Crown (Netflix)
https://www.hollywoodreporter.com/review/crown-review-941772
Follows the political rivalries and romance of Queen Elizabeth II's reign and the events that shaped the second half of the twentieth century.
The Spy (Netflix) (Mini series)
https://www.hollywoodreporter.com/review/spy-1237183
INTENSE for me because I knew the ending. I thought Sacha Baron Cohen did a great job in the 1960s, Israeli clerk-turned-secret agent Eli Cohen goes deep undercover inside Syria on a perilous, years-long mission to spy for Mossad.
The Report (PrimeVideo)
https://www.nytimes.com/2019/11/14/movies/the-report-review.html
Docudrama shown in film club - Adam Driver was great. An idealistic Senate staffer leads an investigation into the CIA's post-9/11 Detention and Interrogation Program.
Victoria (PBS or PrimeVideo)
https://www.pbs.org/wgbh/masterpiece/shows/victoria/
Series about Queen Victoria
Judy (Available on most services to rent or buy)
https://www.hollywoodreporter.com/review/judy-review-1235901
Renee Zellweger as Judy Garland
Mrs. Wilson (PBS)
https://www.pbs.org/video/episode-1-ekpylk/
Ruth Wilson (The Affair, Jane Eyre) stars in this drama inspired by her grandmother's memoir. Alison Wilson thinks she is happily married until her husband Alec (Iain Glen, Game of Thrones) dies, and another woman claims to be Alec's wife. Alison is determined to prove the validity of her own marriage – but is instead led into a world of disturbing secrets.
The Boy Who Harnessed the Wind (Netflix)
https://www.theatlantic.com/entertainment/archive/2019/02/the-boy-who-harnessed-the-wind-netflix-review-william-kamkwamba-chiwetel-ejiofor/583720/
Based on a true story. Against all the odds, a thirteen year old boy in Malawi invents an unconventional way to save his family and village from famine.
The Durrells in Corfu (PBS)
https://www.pbs.org/wgbh/masterpiece/shows/the-durrells-in-corfu/episodes/
Keeley Hawes (Upstairs Downstairs) stars as an intrepid widow who decamps from dreary England to a sun-dappled Greek island with her four recalcitrant children, ages 11 to 21, on this adaptation of Gerald Durrell's My Family and Other Animals and its two sequels.
Brexit (HBO)
https://www.hbo.com/movies/brexit
Go behind the scenes of the United Kingdom's 2016 referendum to leave the European Union, and the data-driven tactics of the "Vote Leave" campaign that brought home a political victory.
The Loudest Voice (Showtime or most other services to buy)
https://www.sho.com/the-loudest-voice
This seven-part limited series based on a bestselling book is about Roger Ailes, the founder of Fox News. To understand the events that led to the rise of the modern Republican party, one must understand Ailes. Focusing primarily on the past decade in which Ailes arguably became the party's de facto leader, the series also touches on defining events in Ailes' life, including his experiences with world leaders that gave birth to his political career, and the sexual harassment accusations and settlements that brought his Fox News reign to an end.
Bombshell (Available on most services to rent or buy)
https://bombshell.movie
More about Roger Ailes told from a different vantage point
The Bill Murray Stories: Life Lesson Learned from a Mythical Man (Netflix)
https://www.netflix.com/title/81031650
https://www.newyorker.com/humor/daily-shouts/truly-incredible-bill-murray-sightings
One man's journey to find meaning in Bill Murray's many unexpected adventures with everyday people. An inside look at rare and never-before seen footage of the comedic icon participating in stories previously presumed to be urban legend. Whether it be singing karaoke late at night with strangers or crashing a kickball game in the middle of the afternoon, Bill Murray lives in the moment and by doing so, creates magic with real people.
Bag of Marbles (iTunes or PrimeVideo)
https://www.abagofmarbles.com
True story of two young Jewish brothers in German occupied France who, with a mind-boggling mix of mischievousness, courage and ingenuity, will be forced to fend for themselves in order to survive the enemy invasion and try bring their family back together.
Our Boys (HBO)
https://www.hbo.com/our-boys/about
Filmed in Israel, Our Boys is based on the true events which led to the outbreak of war in Gaza. The series follows the investigation of Mohammed Abu Khdeir's murder, and tells the story of all those involved, Jews and Arabs alike, whose lives were forever changed by these events.
Modern Love (Prime Video)
https://www.nytimes.com/2019/10/18/arts/television/modern-love-review.html
Amazon's eight-episode anthology series that brings the stories of a beloved New York Times column to life, complete with a star-studded cast and iconic New York backdrops.
Narcos (Netflix)
https://www.netflix.com/title/80025172
The true story of Colombia's infamously violent and powerful drug cartels fuels this gritty gangster drama series.
Unbelievable (Netflix)
https://www.forbes.com/sites/danafeldman/2019/10/13/netflixs-unbelievable-is-the-story-of-good-people-making-terrible-mistakes/#1a8aa68f17d4
Unbelievable is an American drama web television miniseries starring Toni Collette, Merritt Wever, and Kaitlyn Dever. It is about a series of rapes in Washington State and Colorado. The show was co-created by Susannah Grant, Ayelet Waldman, and Michael Chabon.

TV/Movies:

The Plot Against America (HBO) BEGINS 9:00 PM March 16th!!
https://www.hbo.com/the-plot-against-america
A working-class Jewish family in New Jersey watches the political rise of aviator-hero and xenophobic populist Charles Lindbergh, as he becomes president and turns the nation toward fascism. This six-part re-imagining of history is based on the Philip Roth novel of the same name.
Scott & Bailey (PrimeVideo or Hulu)
https://www.amazon.com/Scott-Bailey-Season-1/dp/B00L23RGEM
Janet Scott and Rachel Bailey are Detective Constables in a Manchester Major Incident Team. Though dedicated to cracking their challenging cases, Scott and Bailey also have personal dramas to contend with in their lives outside the force.
Vera (BBC, Hulu, or PrimeVideo)
https://www.amazon.com/Vera-Season-1/dp/B006UJVOPA
A sharp detective with a messy life, DCI Vera Stanhope patrols her "patch" of northeast England, pursuing the truth in cases of murder, kidnapping, and blackmail. Two-time Oscar® nominee Brenda Blethyn (Pride & Prejudice, Atonement) continues to captivate in this long-running British drama that is "sheer heaven for fans of police procedurals"
Wallander (PrimeVideo, PBS)
https://www.pbs.org/wgbh/masterpiece/episodes/wallander-s1-e1/
Detective fiction with s Swedish inspector, Kurt Wallander (Kenneth Branagh).
Happy Valley (Netflix)
https://www.netflix.com/title/80007225
Yorkshire police sergeant Catherine Cawood pursues the man who assaulted her late daughter, unaware he is now part of a secret kidnapping plot.
Grandchester (PBS)
https://www.pbs.org/wgbh/masterpiece/episodes/grantchester-s1-e1/
https://www.newyorker.com/culture/on-television/the-unholy-pleasures-of-grantchester-the-original-hot-priest-show
Based on a series of short-story collections by James Runcie, whose father, Robert Runcie, was the archbishop of Canterbury. The books were inspired by Robert Runcie's milieu, if not his adventures, after the Second World War. James Runcie has written that he wanted his stories to "trace how modern Britain evolved" in that era, balancing the good—social progress—with the bad, including "the decline of community, selfishness, intolerance, racism, homophobia, crime."
Bodyguard (Netflix)
https://www.netflix.com/title/80235864
After helping thwart a terrorist attack, a war veteran is assigned to protect a politician who was a main proponent of the very conflict he fought
Inspector Lewis (PBS)
https://www.pbs.org/wgbh/masterpiece/shows/inspector-lewis/episodes/
Kevin Whately (The English Patient) stars as Inspector Lewis, the former working-class foil to the erudite Detective Inspector Morse. Together with his cool, cerebral partner Detective Sergeant Hathaway (Laurence Fox, Gosford Park), Lewis tackles murder and mayhem in the seemingly-perfect academic haven of Oxford. In a partnership forged through loyalty and mutual–though often grudging–respect, Robbie Lewis untangles lies and murky motives with his combination of instinct and experience while James Hathaway, with his wit as sharp as his reason, handles suspects and classical allusions with the same deft intellect. Together, they struggle with procedural dilemmas and existential questions about their futures–on the force and in their personal lives.
Inspector Morse (PrimeVideo)
https://www.amazon.com/Inspector-Morse-Season-1/dp/B001GQK56G
https://www.nytimes.com/2002/02/23/arts/john-thaw-is-dead-at-60-played-tv-s-inspector-morse.html
Series of the incredibly popular detective series starring John Thaw as the cultured Inspector Morse, with Kevin Whately as his more down to earth sidekick. These three TV movie-length murder mysteries, feature guest stars Patrick Troughton, Gemma Jones, Michael Hordern, Michael Gough and Barbara Flynn.
Endeavor (PBS)
https://www.pbs.org/wgbh/masterpiece/shows/endeavour/episodes/
British crime procedural. (Prequel to Inspector Morse) Shaun Evans (The Take, The Last Weekend, Silk), charms audiences with his portrayal of the cerebral and solitary Detective Constable Morse in Endeavour, written by Inspector Lewis creator and Inspector Morse writer Russell Lewis.
Bosch (PrimeVideo)
https://www.amazon.com/Bosch-Season-1/dp/B00I3MQNWG
Bosch (his given name is actually Hieronymus, like the painter's) is a rule-bending Los Angeles cop based on Michael Connelly's book series
in. Star Richard Madden won a Golden Globe for his role in this political thriller, which was nominated for Best TV Drama.
Fauda (Netflix)
https://www.netflix.com/title/80113612
Israel's biggest TV hit series about a ruthless Israeli unit hunting down terrorists – has been praised for its evenhanded portrayal of the Palestinian conflict.
True Detective (HBO)
https://www.hbo.com/true-detective
Crime drama series that follows troubled cops and the intense investigations that drive them to the edge. Each season features a star-studded new cast involved in cases that will have you on the edge of your seat.
Prime Suspect (BritBox)
https://www.amazon.com/Prime-Suspect-Series-1/dp/B00426035K
A female police detective (Helen Mirren) investigates a series of serial murders while dealing with sexist hostility from her male comrades.
Prime Suspect - Tennison (PBS)
https://www.nytimes.com/2017/06/22/arts/television/review-prime-suspect-after-helen-mirren-before-actually.html
https://www.pbs.org/wgbh/masterpiece/shows/prime-suspect-tennison/episodes/
Prequel to the Helen Mirren version.
Foyle's War (Acorn)
https://www.amazon.com/gp/product/B00UT3YWNO/?creativeASIN=B00UT3YWNO&linkCode=w61&imprToken=2IxhZj0Hium4ECMutbfytA&slotNum=0&tag=tvg_aiv_showcard-20&ref_=asc_tvg
British detective drama television series set during (and shortly after) the Second World War.
DCI Banks (PrimeVideo or Hulu)
https://www.amazon.com/DCI-Banks/dp/B07CKCRD1J
British crime procedural. Drama following DCI Alan Banks on his quests to solve crimes.
The Tunnel (PBS, AppleTV)
http://www.pbs.org/program/tunnel/
Intense French & British police drama.
Killing Eve (BBCAmerica or Hulu)
http://www.bbcamerica.com/shows/killing-eve/season-1
Villanelle is a psychopathic assassin, and Eve is the woman charged with hunting her down; the two fiercely intelligent women, equally obsessed with each other, go head to head in an epic game of cat and mouse.
Unforgotten (PBS)
https://www.pbs.org/video/episode-1-tkmhso/
Nicola Walker (Last Tango in Halifax) and Sanjeev Bhaskar (Indian Summers) star as police officers investigating the cold case murder of a boy whose diary implicates four seemingly unconnected couples in a thriller that The Guardian (UK) hailed as "so much more than a satisfying murder mystery."
Mind Hunter (Netflix)
https://www.imdb.com/title/tt5290382/episodes?season=1
This series fictionalizes the origin and development of criminal profiling by the FBI's then-new Behavioral Science Unit during the late 1970s.
Luther (Netflix or BBCAmerica)
http://www.bbcamerica.com/shows/luther/miniseries-1
A dark psychological crime drama starring Idris Elba as Luther, a man struggling with his own terrible demons, who might be as dangerous as the depraved murderers he hunts.
Catastrophe (PrimeVideo)
https://www.indiewire.com/2015/06/review-catastrophe-season-1-is-far-from-a-disaster-for-amazon-and-has-us-excited-for-season-2-60807/
Raunchy romantic comedy created, written by, and starring Sharon Horgan and Rob Delaney, who portray single people who become a couple after she unexpectedly becomes pregnant following a fling while he is visiting London on a business trip.
Fleabag (PrimeVideo)
https://www.newyorker.com/magazine/2016/09/26/fleabag-an-original-bad-girl-comedy
Clever and viciously funny, Fleabag is a touching, wildly inventive comedy about a complicated young woman navigating the aftermath of trauma.
Call the Midwife (PBS, Netflix)
https://www.pbs.org/call-the-midwife/seasons/season-1/
Call the Midwife follows the nurses, midwives and nuns from Nonnatus House, who visit the expectant mothers of Poplar (East End of London), providing the poorest women with the best possible care. Set in the late 1950s-early 60s.
Doc Martin (Hulu)
https://www.hulu.com/series/doc-martin-243be151-4982-4173-a53c-91959ea23ce2
Doctor Martin Ellingham is forced to give up his career as an eminent surgeon, and retrain as a GP, after developing a phobia to blood in this comedy drama set in an English seaside village.
Father Brown (Netflix)
https://www.netflix.com/title/70302484
A modest compassionate priest doubles as an effective crime solver in this feel- good series based on the short stories by G.K. Chesterton.
Broadchurch (Netflix)
https://www.netflix.com/title/70302484
British serial crime drama which looks at how the murder of a young boy affects a small, market town in Dorset. Starring David Tennant & Olivia Colman.
Gracepoint (PrimeVideo)
https://variety.com/2014/tv/news/gracepoint-broadchurch-foxs-adaptation-differs-british-original-1201265784/
American version of Broadchurch starring David Tennant and Anna Gunn (Breaking Bad).
Grace and Frankie (Netflix)
https://www.netflix.com/title/80017537
They're not friends, but when their husbands leave them for each other, proper Grace and eccentric Frankie begin to bond in this Emmy-nominated series. Starring Jane Fonda, Lily Tomlin, Martin Sheen, and Sam Waterston.
Midsomer Murders (PrimeVideo, Netflix)
https://www.amazon.com/Midsomer-Murders-Season-1/dp/B002S28HUS
The cozy villages of Midsomer County reveal their most sinister secrets in these lighthearted British television mysteries. Based on the novels by Caroline Graham, modern master of the English village mystery.
Schitt's Creek (Seasons 1-4 on Netflix, Season 5 on POP thru iTunes)
https://www.netflix.com/title/80036165
When rich video-store magnate Johnny Rose and his family suddenly find themselves broke, they are forced to leave their pampered lives to regroup in Schitt's Creek.
Dough (iTunes or Prime Video)
https://www.menemshafilms.com/dough
An unlikely friendship forms between a baker and his young apprentice when the apprentice accidentally drops his stash into the mixing dough. Dough is a warmhearted tale about overcoming prejudice and finding redemption in unexpected places.
Howard's End (PrimeVideo)
https://www.pbs.org/wgbh/masterpiece/shows/howards-end/
Often considered E.M. Forster's masterpiece, Howards End is the story of two independent and unconventional sisters and the men in their lives seeking love and meaning as they navigate an ever-changing world.
Sanditon (PBS Masterpiece or PrimeVideo)
https://www.pbs.org/wgbh/masterpiece/shows/sanditon/
Jane Austen was chronically ill with a mysterious disease in early 1817, when she turned her thoughts to a happier subject. She started work on a witty and delightful novel set in a seaside town. She never finished it. Now, noted screenwriter Andrew Davies (Pride and Prejudice, Les Misérables, Primetime Emmy® winner for Little Dorrit) picks up Austen's plot and takes it in a glorious and satisfying direction, on Sanditon.
Insecure (HBO or Hulu or most other services to rent)
https://www.theatlantic.com/entertainment/archive/2016/10/insecure-hbo-review/503363/
Creator Issa Rae (The Misadventures of Awkward Black Girl) stars as Issa Dee, who struggles to navigate the tricky professional and personal terrain of Los Angeles along with her best friend Molly (Yvonne Orji).
Nailed It (Netflix)
https://www.newyorker.com/culture/annals-of-gastronomy/the-joys-of-netflixs-nailed-it-the-baking-competition-that-celebrates-kitchen-disaster
Hysterical baking show - a bit of a spoof on the usual cooking shows
The Baker and the Beauty (PrimeVideo - English Subtitled)
https://www.amazon.com/Artichoke-Soup/dp/B0756MZK92/ref=sr_1_1?ie=UTF8&qid=1551125203&sr=8-1&keywords=the+beauty+and+the+baker
An accidental meeting marks the beginning of a surprising love story in this refreshingly modern romantic comedy. Amos, a 28-year-old baker, still lives with his parents and works in the family business. Noa is the most famous woman in the country and the beautiful daughter of a hotel magnate. Noa and Amos will meet by mistake, but it's a meeting neither will ever forget.
99 Homes (PrimeVideo - actually recommended by Beth Ehrich)
https://www.rogerebert.com/reviews/99-homes-2015
With 99 Homes, writer-director Ramin Bahrani tells the moving story of how the housing crash of 2008 almost destroys the lives of one small family.
Last Tango in Halifax (PBS)
http://www.pbs.org/last-tango-in-halifax/seasons/season-1/
Uplifting comedy-drama about romance and second chances. Childhood sweethearts Alan (Derek Jacobi) and Celia (Anne Reid), both widowed and in their 70s, fall for each other all over again when they are reunited after nearly 60 years.
Shtisel (Netflix - English Subtitled)
https://www.theatlantic.com/entertainment/archive/2019/06/netflix-shtisel-israeli-tv-show-popularity/591883/
The bonds of family, the pursuit of love, and the relationship between the living and the dead—are set in the ultra-Orthodox Geula neighborhood of Jerusalem.
Succession (HBO)
https://www.hbo.com/succession
The Roy family – Logan Roy and his four children – controls one of the biggest media and entertainment conglomerates in the world. Succession, which was nominated for five 2019 Emmy Awards including Outstanding Drama Series, tracks their lives as they contemplate what the future will hold for them when — or if — their aging father begins to step back from the company.
Outlander (Starz 5 seasons, Netflix 3 seasons or most other services to buy)
https://www.starz.com/us/en/series/21796/episodes?season=1
This epic tale adapted from Diana Gabaldon's popular series of fantasy-romance novels focuses on the drama of two time-crossed lovers.
Younger (Hulu or most other services for rent or to buy)
https://www.imdb.com/title/tt3288518/
40-year-old Liza (Sutton Foster) passes herself off as 26 to land a job in the field of her dreams. Now she just has to make sure no one discovers her.
Apple Tree Yard (BBC One or rent on PrimeVideo)
https://www.bbc.co.uk/programmes/b08f0979
Psychological thriller. When a scientist meets an enigmatic stranger, she is shocked by the passion he awakens in her. However, she gradually begins to suspect more is at play.
Babel (PrimeVideo)
https://www.rogerebert.com/reviews/babel-2006
Movie starring Brad Pitt and Cate Blanchett. Tragedy strikes a married couple on vacation in the Moroccan desert, touching off an interlocking story involving four different families.
Shetland (PrimeVideo)
https://www.amazon.com/gp/video/detail/B01KIXE45K/ref=atv_dp
British police drama.
What Happens Next (PrimeVideo)
https://www.amazon.com/What-Happens-Next-Jon-Lindstrom/dp/B0076HL99Q/ref=tmm_aiv_title_0?_encoding=UTF8&qid=&sr=
A fish-out-of-water comedy about a conservative Southern mom who discovers that her only son is gay. Determined that he won't go through life alone, she sets out to find him a husband.
Babylon Berlin (Netflix - 3 seasons)
https://www.hollywoodreporter.com/news/how-babylon-berlin-team-broke-all-rules-make-worlds-biggest-foreign-language-series-1171013
Darker fare. An epic television series set during the Weimar Republic, the chaotic 15-year era before the Third Reich.
A Place to Call Home (Acorn TV, PrimeVideo or Apple to buy)
https://www.nytimes.com/watching/titles/a-place-to-call-home
Stupid fare. Addictive Aussie Period Drama Series. It covers the drama, loves and lives of those who live in and around that homestead, including a mysterious woman who arrives via ship from overseas.
Call my Agent (Netflix)
https://www.theguardian.com/tv-and-radio/2019/may/09/call-my-agent-the-french-comedy-gem-a-listers-are-desperate-to-star-in
French comedy about a talent agency
The Stranger (Netflix)
https://theartsdesk.com/tv/stranger-netflix-review-strong-cast-grapples-labyrinthine-plotting
A Harlan Coben mystery set in Ireland
Sunshine (PrimeVideo for rent)
https://www.chicagotribune.com/news/ct-xpm-2000-06-23-0006230276-story.html
Three hours. Follows five generations of a Hungarian Jewish family, originally named ... "sunshine"), later changed to Sors (Hungarian: "fate"), during changes in ... on the three generations from the late 19th century through the mid- 20th century.
The Weissensee Saga (PrimeVideo)
https://www.theguardian.com/world/2010/oct/03/weissensee-german-reunification-gdr-stasi
4 Seasons in German with subtitles. A sweeping, gripping family saga of conflicting loyalties, love, hope, faith and betrayal, set in 1980s East Berlin.
A French Village (Hulu)
https://historynewsnetwork.org/article/169508
5 Seasons. Award-winning drama is about the German occupation of France during World War II and its effects on the inhabitants of a small village in Jura. In June 1940, the village of Villeneuve awakens to the arrival of the German army. The next four years of occupation will bring shattering results.
The Song of Names (Not available to stream yet)
https://www.rogerebert.com/reviews/the-song-of-names-movie-review-2019
A man searching for his childhood best friend — a Polish violin prodigy orphaned in the Holocaust — who vanished decades before on the night of his first public performance.
Other Resources

JustWatch
https://www.justwatch.com/us
Decider
https://decider.com/what-to-watch/
Kenneth Turan
https://timelines.latimes.com/kenneth-turans-54-films/
The American Scholar
https://theamericanscholar.org/the-12-best-british-detective-shows-to-watch-this-halloween/
HBO Documentaries
https://www.hbo.com/documentaries
BritBox vs. Acorn TV: Which Is Better for Streaming British TV?

https://www.makeuseof.com/tag/britbox-vs-acorn-british-tv/
PBS Masterpiece Prime Video Channels
https://www.amazon.com/b/ref=atv_hm_hom_5_c_t_zcapbm_2_7?_encoding=UTF8&benefitId=masterpiece&node=2858778011&pf_rd_i=home&pf_rd_m=ATVPDKIKX0DER&pf_rd_p=3025860202&pf_rd_r=Y1CN2SMFQTJ428G46S90&pf_rd_s=center-9&pf_rd_t=12401
The 7 Best BBC Documentaries You Should Watch on Netflix
https://www.makeuseof.com/tag/best-bbc-documentaries-netflix/
https://www.thirteen.org/blog-post/oscar-nominated-documentaries-stream-now/
Oscars from 1927 TO 2020

https://www.oscars.org/oscars/ceremonies/1929
https://en.wikipedia.org/wiki/BAFTA_Award_for_Best_Documentary
https://www.jta.org/2019/03/06/culture/12-israeli-shows-to-binge-watch-now-that-youre-done-with-shtisel
Alison Klayman Documentaries
https://alisonklayman.com
Sheet Pan Recipes to Make with the Kids
Details

Written by

Jodi Greebel

Hits: 2912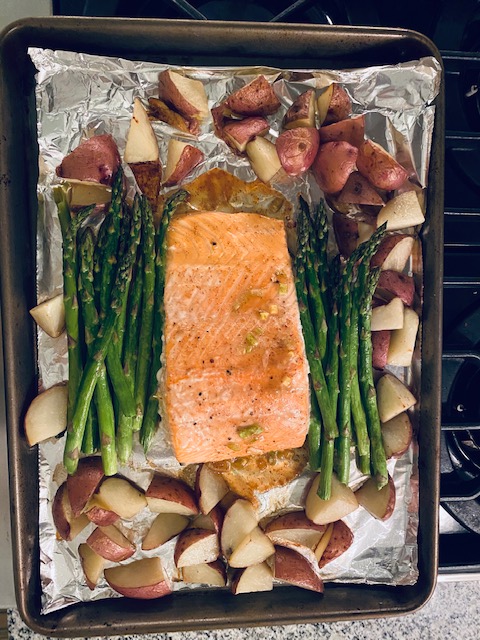 Here are some recipes that you can cook with your family from Scarsdale nutritionist Jodi Greebel:
So, you have been stuck at home for long enough that you have lost track of what day it is, made more meals than you can remember and likely not put on real pants in days. You can't seem to get out of the kitchen because you are either cooking, feeding someone a snack or cleaning up the never-ending dishes.
I am here to tell you that it's still possible to feed your family healthy meals even with limited food choices and no time between WFH, e-learning and other responsibilities. Below are two simple sheet pan meals that children of any age can help with. Let dinner prep become part of their new routine. Not only does it make less work for you, but it also helps occupy your children's time in a way that doesn't require your attention or breaking up fights. And, by making everything on one sheet pan, you cut down on the amount of dishes that need to be done. Each recipe includes LOTS of substitutions for ingredients so don't fret if you think you can't make the recipe. It also includes ideas for how to get kids of all ages involved.
MAPLE GLAZED SALMON WITH POTATOES AND ASPARAGUS
Serves 4
8 baby Yukon gold potatoes, washed and scrubbed, cut into 4 pieces
1 pound asparagus, trimmed
3 tbsp olive oil
kosher salt
pepper
2 tbsp maple syrup
1.5 tbsp Dijon mustard
1 tbsp scallions, chopped
4 salmon fillets (about 6 oz each) or 1 large piece of salmon (which can be portioned after cooking)
Preheat oven to 400 degrees. Line rimmed baking sheet with foil or parchment paper. In medium bowl, toss potatoes with oil, salt and pepper to taste. Spread on sheet pan and bake for 10 minutes.
While potatoes are cooking, in small bowl, whisk together maple syrup, Dijon mustard and scallions. Pat salmon dry and season with salt and pepper.
Remove sheet pan from oven, toss potatoes, and push them to sides of baking sheet leaving space for salmon and asparagus. Arrange salmon in middle of sheet pan and brush with maple glaze. Place asparagus around salmon and drizzle with remaining olive oil, salt and pepper from potatoes.
Return to oven and bake for 15 - 17 minutes until salmon is cooked through and vegetables are cooked and slightly charred.
SUBSTITUTES:
no baby yukon gold potatoes? try baby red potatoes, 4 regular size yukon gold potatoes, 2 sweet potatoes or 2 yams (cut larger potatoes into about 10 - 12 pieces)
no asparagus? use broccoli florets, cauliflower florets, green beans, carrot coins or Brussel sprouts (cut in 1/2). If using frozen vegetables, let defrost before cooking.
salmon - use frozen salmon or fresh. No salmon? swap for shrimp instead (cook potatoes for about 10 minutes, add vegetables and cook about 7 minutes before adding shrimp; add shrimp and cook about 7 - 8 min). If using frozen fish or shrimp, make sure to defrost before cooking.
no maple syrup? use honey
no Dijon mustard? use honey mustard and cut back to 1 tbsp maple syrup or honey
no scallions? omit
Get KIDS involved: (tasks depend on age and child's abilities)
find ingredients in pantry or refrigerator
measure out ingredients
scrub potatoes
mix potatoes with olive oil
whisk ingredients for maple glaze
set table
SHEET PAN NACHOS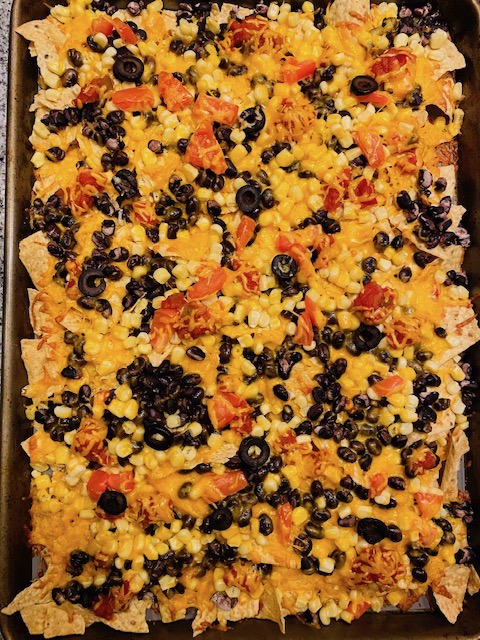 Makes 1 sheet pan
canola oil or olive oil cooking spray
About 6 - 8 oz white or yellow corn tortilla chips
2 1/2 cups shredded Mexican cheese blend
1 (15 oz) can black beans, drained
1.5 c frozen corn, defrosted
1 cup chicken, cooked and diced
1/2 c pico de gallo
1 jalapeno (if desired)
Serve with guacamole, sour cream and salsa
Preheat oven to 400 degrees. Line rimmed baking sheet with foil or parchment paper. Spray with canola or olive oil spray.
Layer tortilla chips on baking sheet. Sprinkle 1 cup of cheese evenly over baking sheet. Do the same for the black beans, corn and chicken. Spread pico de gallo over other ingredients. Sprinkle remaining cheese over chips. Add jalapeño slices if desired. Bake for about 4 minutes and rotate baking sheet. Bake another 3 - 4 minutes until golden brown and cheese is melted. Serve with above toppings.
SUBSTITUTES:
no Mexican cheese blend? substitute any type of shredded cheese such as cheddar, Monterey jack or mozzarella. Or, use a grater or food processor to shred your own
no black beans? substitute kidney beans, navy beans or omit
no frozen corn? substitute with canned corn, drained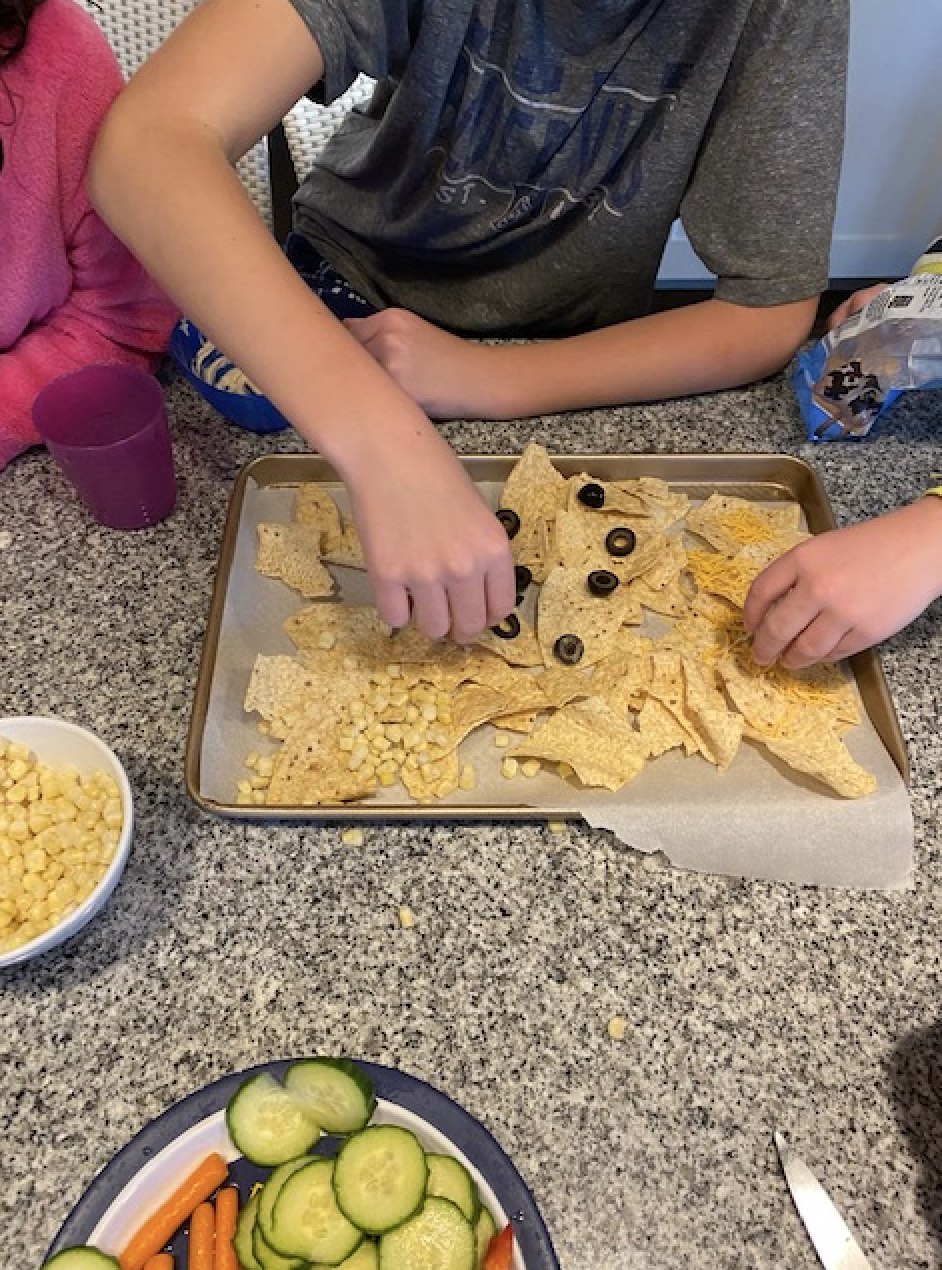 no chicken? substitute leftover cooked ground beef or ground turkey or
round chicken, cooked steak diced OR make vegetarian by omitting the meat
no pico de gallo? substsistute jarred salsa, 1/2 c canned diced tomatoes (drained), 1/2 c chopped tomatoes or omit if you don't have
no guacamole? slice up avocado
no sour cream? use Greek yogurt


Get KIDS involved: (tasks depend on age and child's abilities)
find ingredients in pantry or refrigerator
measure out ingredients
place tortilla chips on baking sheet
sprinkle cheese across tray
sprinkle other ingredients
set table

Jodi Greebel, MS, RDN is a Pediatric Registered Dietitian and the founder of Citrition (www.citrition.com). Jodi consults with children as well as for schools and camps. Follow her on instagram for healthy meal ideas, cooking tips and more on how to feed your family.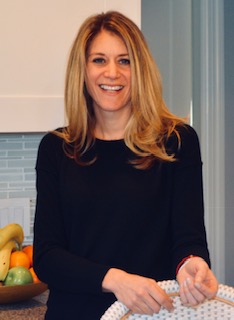 Practicing Mindfulness During the Pandemic
Details

Written by

Wendy MacMillan

Hits: 2757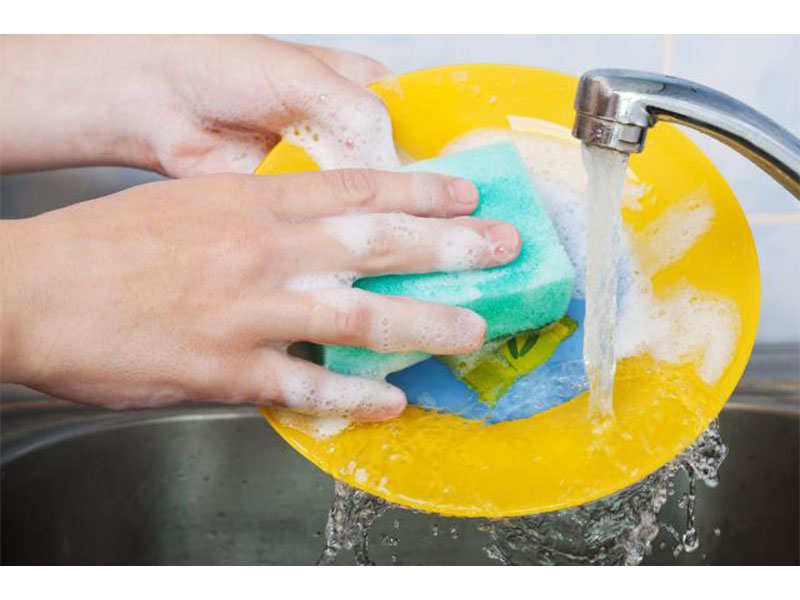 Living through the Covid-19 outbreak here in Westchester County has many of us talking with our friends, debating online, shopping for supplies and otherwise preparing for the worst, but hoping for the best. And while making plans now that schools are closed and stocking up on toilet paper are important steps to take, during this stressful time it is also important to remember to try to keep our bodies and minds as healthy as possible.
While we know that stress has negative effects on our health and well-being, there are a plethora of ways doctors recommend combating stress and strengthening our immune systems. Some of these recommendations include making sure to stick to a regular exercise routine, eating healthily, getting enough sleep, and if you haven't started a mindful practice yet, there is no better time than the present!
According to the University of Washington, a regular mindful practice routine "Reduces stress and its consequences...and can lead to less intense stress responses. This has many health benefits, such as lowering your blood pressure and strengthening your immune system."
Jon Kabat-Zinn, the founder of Mindfulness-Based Stress Reduction, defines mindfulness as an "awareness that arises through paying attention, on purpose, in the present moment, non-judgmentally." With this definition in mind there are numerous ways to practice mindfulness, including but not limited to, sitting down to a traditional mindful meditation. There are however, lots of other easy ways to practice mindfulness throughout your day and even while you are on the go. Consider practicing mindfulness while you are brushing your teeth, washing the dishes, or shampooing your hair!
If you choose to try mindfulness say, while washing dishes, simply bring your focus and attention fully to the activity at hand. Notice the physical feelings: the warm water, the sudsy bubbles, the weight of the dish in your hand. Bring your attention to the sounds you might hear: clinking dishes, running water, sopping sponges. And also try to take note of how your body feels and what emotions you are experiencing while you are performing the task. Although it is pertinent to continue to pay attention to the present moment, it is also inevitable for other thoughts to creep into your mind. When this happens, simply treat the thought like a passing cloud in your mind. Don't try to hold onto the thought, or admonish yourself for having the thought, merely let the thought go and bring your attention back to the present moment.
Another great way to practice mindfulness for stress-reduction comes from the University of Minnesota where they suggest that "STOP is an easy way to practice being mindful in the face of stress. When you notice something has triggered you and you are about to react, follow the steps below:
-Slow down
-Take a breath

-Observe: what are you feeling in your body? What are you thinking? What other possibilities exist?
Proceed, considering multiple possibilities."
So while we prep, make contingency plans, and wait to hear what actions to take from our local government...perhaps a little mindfulness is just what we need to get us through. For more information and for access to guided meditations please click here.
Wendy MacMillan is a former teacher and a proud mom of two children. While her background is in psychology and education, Wendy was recently trained in mindfulness at Mindfulschools.org. She has long been passionate about wellness, and as an active member of the Scarsdale PTA, Wendy helped to bring mindfulness to her children's elementary school. In addition, Wendy helped establish and is an acting member of the school's Wellness Committee. For more information about mindfulness check out this site: mindfulschools.org or watch the video of Jon Kabat-Zinn explaining what mindfulness is ... or contact Wendy MacMillan at wendymacmillan@gmail.com.