High School Sports to Resume but School Distancing Rules Hang in the Balance
Details

Written by

Joanne Wallenstein

Hits: 600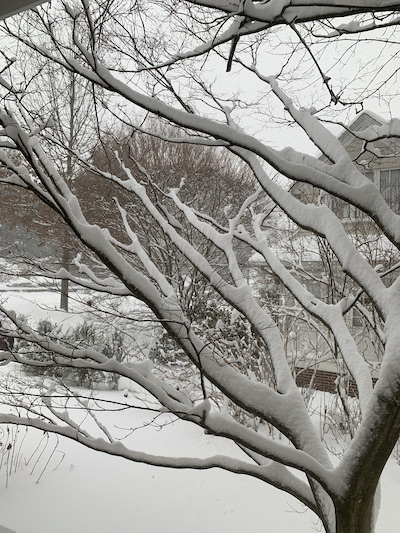 County Executive George Latimer made clear that social distancing rules at school were currently under state jurisdiction and encouraged parents who wished to change these rules to write to the Governor. Though the county can't relax the six-foot rule that school administrators say is preventing schools from fully opening, County Executive Latimer said he would do what he could to ensure that as many teachers as possible would be vaccinated.
On the other hand, at his weekly press conference on Monday February 1, he stated that the converse was true about rules surrounding high school sports, which have now been delegated to the county and school authorities. He said that high risk sports such as football and basketball would now be permitted to hold modified seasons and said that high school athletic directors are now working through the details. He added that COVID test kits would be made available to high school athletic teams to allow from frequent testing.
Reporting on the state of the vaccination effort in the county he reported that so far 23,351 vaccines have been administered at the Westchester County Center and at the Westchester County Health Clinic. However both of these facilities are closed Monday February 1 and Tuesday February 2 due to the storm. Appointments for those who missed them will be rescheduled.
COVID transmission and positive rates have flattened, though Latimer said, "the virus is still with us."
Here are the numbers:
-As of January 31 there were 9,948 active cases in Westchester
-There were 629 new cases on Saturday January 30, 2021.
-The positive rate is 5.3%
-As of Wednesday January 27, 2021, 571 were hospitalized with COVID, which is a pretty consistent count with the last few weeks.
-In total, 1,906 Westchester residents have died from the virus, or 2% of those infected.
-In Scarsdale, the number of active cases fell to 77 from over 100 the prior week.
See the COVID tracking dashboard here:
Winter Storm Orlena

Reporting on winter storm Orlena, Latimer said that Westchester County Airport is open, though there are no incoming or outgoing flights scheduled.
-Metro North suspended service on Monday afternoon. The last train for Westchester left Grand Central at 3 pm.
-The Bee-Line bus is also suspended.
-A State of Emergency has been declared through Thursday February 4, 2021.
Governor Gives Go Ahead for HS Athletics to Resume, Tents Coming Down at the County Center and Vaccinations in Process
Details

Written by

Joanne Wallenstein

Hits: 897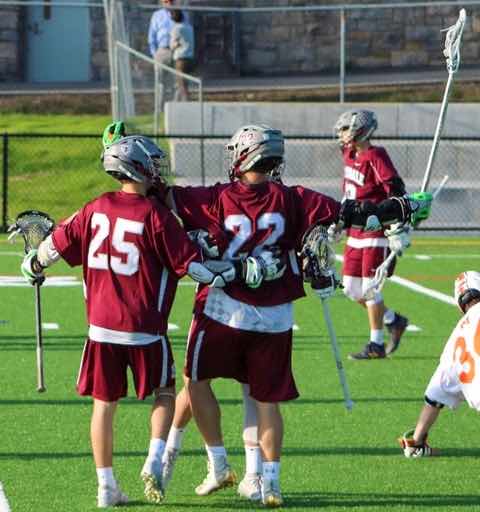 Though the spread of COVID is on par with previous weeks, vaccinations are in process and will hopefully result in lower infection rates in the coming weeks – or months.
On Monday January 25, County Executive George Latimer offered the following statistics:
COVID-19 Counts

-Overall, 89,225 people have tested positive in Westchester County.
-There are currently 11,600 active cases. This number has been relatively flat for the last week or so.
-In terms of testing, we are seeing about the same number of positives this week as last and Latimer believes we are nearing the end of the Christmas and New Year's peak.
-There have been 1,847 deaths to date.
-550 people are now hospitalized, about half of where we were at the peak.
Last, has the UK variant been tracked here? Latimers said yes, though it's relatively rare here but it is more communicable. He said, "It is not resistant to the vaccines and it doesn't cause more fatalities."
As of January 25, 2021, the County COVID map shows 101 active cases in Scarsdale.
Vaccinations
Here is the status of vaccinations in Westchester County:
-Through January 24, 3,327 were given at the White Plains Health Clinic
-12,838 were vaccinated at the Westchester County Center.
A total of 16,165 vaccines have been administered.
Latimer reported that both operations are running smoothly and thanked everyone from the county for their efforts, saying they are currently authorized to vaccinates groups 1a and 1b, which includes people who are 65 and over, those with compromised immune systems, first responders, educators and other groups.
He said, "We are still struggling with the vaccine supply. We have a limited supply. If you are eligible take it, if you are not eligible, wait."
High School Athletics
Latimer provided exciting news to high school athletes. On Friday January 22, 2021, Governor Cuomo gave approval for higher risk sports like cheerleading, basketball, ice hockey, wrestling, football, volleyball and lacrosse to resume on February 1. However the Governor is leaving it to local authorities at the County Departments of Health and the schools to work out the details. Latimer said he held a call with School Superintendents and they are compiling data on key areas for the safe and proper reopening of high school sports. There will have to be protocols to protect the athletes.
Since high school athletes compete in sections that involve athletes from other counties, Latimer said Westchester will need to act in harmony with neighboring counties like Rockland, Putnam and Duchess to agree on a set of regulations.
He plans to have an announcement by Friday.
Tents at the Westchester County Center
Deputy County Executive Ken Jenkins reported that NYS is dismantling the big white tents outside the County Center that were constructed for emergency medical use. Jenkins called this "a relief" and said this is a good sign that the state does not believe these facilities will be needed.
Westchester County Officials Condemn Violence and Announce Increased Security Through Inauguration Day
Details

Written by

Joanne Wallenstein

Hits: 428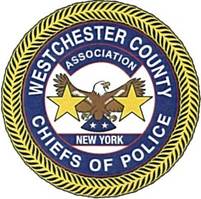 Joint Statement Against Violence and Hate From Westchester County Chiefs Of Police Association And The Office Of The Westchester County District Attorney

The Westchester County Chiefs of Police Association and the Office of the Westchester County District Attorney strongly condemn the violent assault on our nation's Capitol on January 6 and stand united against hate.

We recognize that this is an uncertain and uneasy time in our county and across the country. We pledge that law enforcement agencies will continue to protect and serve the people and communities of Westchester County and maintain public safety in a fair and unbiased manner.

We also want the people of Westchester to know that law enforcement agencies across the county stand ready and willing to work closely with our federal law enforcement partners on investigations of the insurrection in Washington.

We send our condolences to the families of Capitol Police Officers Brian D. Sicknick and Howard Liebengood and those who were injured trying to protect the Capitol and its inhabitants.
Westchester County Statement on Security Efforts through Inauguration Day
The Westchester County Department of Public Safety continues to follow events in Washington D.C. and is monitoring all available law enforcement intelligence information about any potential protests in New York. The County Police are working in conjunction with all of its federal, state and local law enforcement partners in this effort.

In addition, the County Police have detectives assigned to several federal task forces, including the FBI Joint Terrorist Task Force, which gives us real-time access to any credible threats against Westchester or the New York metropolitan region.

Additional police patrols will be deployed from now through Inauguration Day to enhance public safety and ensure our ability to respond to any situation that may arise.
Latimer Reports 6,459 Vaccinated But Shortages Hamper Process
Details

Written by

Sammy Silberberg

Hits: 869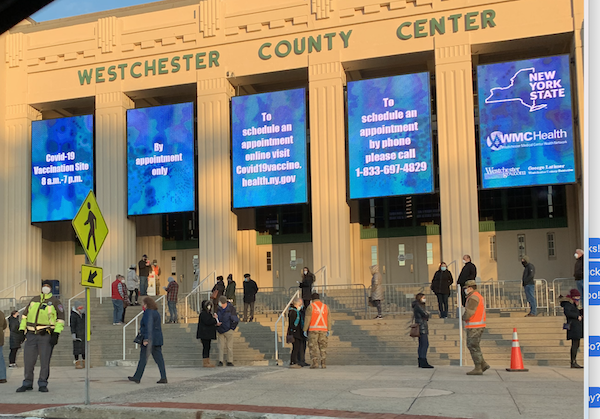 Westchester County Center is the largest vaccine distribution center in the county.As Westchester County begins vaccinating its residents, many are finally seeing the light at the end of the Covid-19 tunnel. On January 19, 2021, Westchester County Executive George Latimer held a live conference to brief the public on the state of the Covid-19 pandemic in Westchester. The first topic discussed was the status of vaccinations and the second was the number of positive Covid-19 cases and hospitalizations in the county.
The Vaccine
New York State is currently in the early stages of vaccine distribution. On Wednesday, January 13, 2021, the Westchester County Center opened as the largest vaccine distribution center in the county. The building was originally transformed from a sports venue into an antibody testing site, and it now serves as a major vaccine operation that has vaccinated 6,459 individuals in under a week. This site will operate seven days a week until every Westchester resident is vaccinated. Additionally, there are other smaller vaccination locations such as the White Plains County Health Clinic, which has vaccinated 1,980 people to date. The county is hoping to hit 10,000 total vaccinations by the end of this week.
New York is currently in stage 1A/1B of the vaccination process, meaning that all frontline workers, healthcare workers, first responders, individuals over 65, and individuals with a compromised immune system are eligible to sign up for a vaccine appointment. You can find out if you're eligible HERE.
Shortage
While New York State was originally promised 300,000 vaccine doses per week from the federal government, this figure has dropped in recent days as the government does not have an adequate supply of the vaccine. As a result of this shortage, many residents are unable to make appointments despite being eligible for the vaccine. As more doses become available, appointment slots will open up for individuals hoping to be inoculated. Residents of New York State can contact the Covid-19 Hotline at 1-833-NYS-4-VAX (1-833-697-4892) for questions regarding the vaccine and how to sign up for an appointment.
Safety
Country Executive Latimer then addressed some of the concerns many residents have over the efficacy and safety of the vaccine. Because the current demand for the vaccine is so high, the county has yet to officially address the population of people who are skeptical about getting the shot. During the conference, Mr. Latimer showed a video featuring Dr. Dial Hewlett, the Medical Director for the Division of Disease Control for the Westchester County Department of Health. Dr. Hewlett discussed his own experience receiving the vaccine, and the importance of mass inoculation to protect the most vulnerable in our society from this virus.
Next, Mr. Latimer addressed the concerns over the new U.K. variant of Covid-19. While the strain is a more communicable form of the virus, it has not been determined to be more dangerous or fatal than the original strains. He confirmed that a Northern Westchester resident tested positive for this Covid-19 variant and that thorough contact tracing is being done for this case to limit the spread of the virus. Mr. Latimer assured the public that although this mutation may seem alarming, Westchester County is prepared to manage this new challenge.
Assistance
Ken Jenkins, the Deputy County Executive, then specifically addressed the senior citizens in the community and the challenges they face with regards to getting the vaccine. Many senior citizens either do not have access to a computer or are unsure of how to sign up for a vaccine appointment online. Mr. Jenkins advised residents who require assistance to call the Department of Senior Services (914-813-6300) for help signing up for an appointment. While the department cannot make the appointment for a patient, they will help residents navigate the process.
Covid-19 By the Numbers
Positive Cases
To date, 84,420 Westchester residents, or 5.2% of the population, have tested positive for Covid-19.
Within the last two weeks, the county has seen 11,453 positive cases. These figures are quite high for the county and are approaching the figure of 12,000 positive cases that was seen at the peak of the pandemic in March 2020.
County officials expected a surge in cases in the weeks following Thanksgiving, Christmas, and New Year's. Additionally, the new U.K stain of the virus may be contributing to this surge. It is now past the two-week mark since New Year's Eve and officials are hoping to see a plateau and decline in active cases looking forward.
Hospitalizations
As of Sunday, January 17, 2021, 513 Westchester patients are hospitalized with the virus. This is below the peak figure of 545 hospitalizations seen during the peak of the pandemic. This figure is also below what the county experienced last week and the week before that. Hopefully, this is a signal that hospitalizations are trending downward, but officials will be unable to make that determination for several weeks.
Deaths
Sadly, 1,797 residents have died in total from Covid-19. Unfortunately, 61 of these deaths are just from this past week, and 114 people have died in the last two weeks. This is one of the most significant death ratios the county has seen since the peak of the pandemic in March 2020. Officials are hoping to amplify the number of residents being vaccinated to combat these figures. However, this vaccination process is entirely dependent on the number of doses that New York State receives from the federal government.
Press Questions
There have been many complaints about the inability to sign up for vaccination appointments. Recognizing that this holdup is the result of a lack of doses from the state and the federal government, are you offering advice to officials in Albany or to people having trouble making appointments?
Mr. Latimer emphasized that he is lobbying officials in Albany and that we have already seen policy changes made based on this advocacy. For example, the testing policies and quarantine guidelines for schools have both changed in part because of lobbying efforts by Westchester County. While the county is experiencing a high volume of complaints from eligible residents who are unable to secure Covid-19 vaccination appointments, Mr. Latimer stated that the volume of these complaints has dropped dramatically in the last 10 days as more people can successfully make appointments. He highlighted again that vaccinating as many people as possible is the primary goal of the local government, and that as more doses become available, more people will find available appointments.
Some people have complained that they are having issues securing an appointment for the second vaccine dose after they received the first dose. What is your message to providers who are having trouble distributing the second dose?
Mr. Latimer stated that the state must be informed of any provider that is not prepared to administer the second dose of the vaccine. He said that people should contact the Westchester County Executive's office if they need help solving this specific issue and securing an appointment for their second inoculation.
Some people have reported that they were unable to receive the vaccine due to a previous cancer diagnosis. Have you heard anything about this?
Mr. Latimer stated that he has not heard anything about this particular issue and that he will seek to answer this question at a later press conference. He also said that while certain categories of illness may make a person illegible for the vaccine, this decision is up to the state and is not determined at the local level.
What are your thoughts on Westchester residents going to Florida to get vaccinated?
When answering this question, Mr. Latimer began by emphasizing that this is the type of issue that arises when you do not have a federal vaccination program. Part of the reason the management of the pandemic has been so chaotic is that state and local governments never had federally regulated testing, virus management, or vaccination programs. In this void, he stated, each state designed its own protocols, and some states have a more first-come-first-serve vaccination system than others. Mr. Latimer went on to discuss how this system can lead to more tech-savvy, or younger individuals being able to secure vaccine appointments before people in older, more at-risk populations. He then stated that although he does not begrudge people trying to get a vaccine, we need to focus on the most at-risk populations. He emphasized that he is fine with people trying to obtain a legal shot, but that he has a problem with people illegally skipping lines or skirting rules to get the vaccine.
Are you noticing that there are certain areas in the county with fewer vaccine registrations than other areas?
Mr. Latimer said that there is no data available to him that breaks down vaccine registrations in the county into specific demographic categories. The county only knows the age and the occupation of residents signing up for vaccines. However, he said that based on anecdotal evidence, communities of color are more skeptical of the vaccine. Mr. Latimer highlighted the need for credible spokespeople from these communities to speak to the efficacy and necessity of the vaccine. He also stated that officials must ensure that vaccination locations are available in all corners of the county. Inaccessibility should not be an issue when trying to make vaccine appointments, and residents cannot all be expected to travel to White Plains to receive their vaccines.
The Governor of New York State sent a letter to the CEO of Pfizer asking to buy doses directly for New York State. Do you plan on sending a letter like this one?
Mr. Latimer rejected this idea and stated that because Pfizer's CEO denied Governor Cuomo's request to bypass the federal government, that it is very unlikely the same request would be accepted from a County Executive. He then highlighted a point he made several times throughout the day's briefing: the federal government failed to make a national vaccine distribution plan. Mr. Latimer said that energy that should have been spent on developing a robust national vaccine plan was redirected elsewhere and that he rejects any point of view that is the opposite of that statement. He emphasized that this void is how people end up skipping the line and flying to Florida for a vaccine and that "this is insanity and not how you operate." Mr. Latimer said that within his domain of government, he seeks to find common ground with people of different backgrounds, points of view, and political affiliations. He said that the federal government must find a way to effectively buy, pay for, and distribute this life-saving product. Going forward, Mr. Latimer urged residents to demand more of the new federal administration that will be inaugurated on January 20, 2021. He concluded by stating that, "it didn't have to be this way, and hopefully it won't be this way as we go forward."
Local Leaders Comment on Attempted Insurrection at the U.S. Capitol
Details

Written by

Joanne Wallenstein

Hits: 756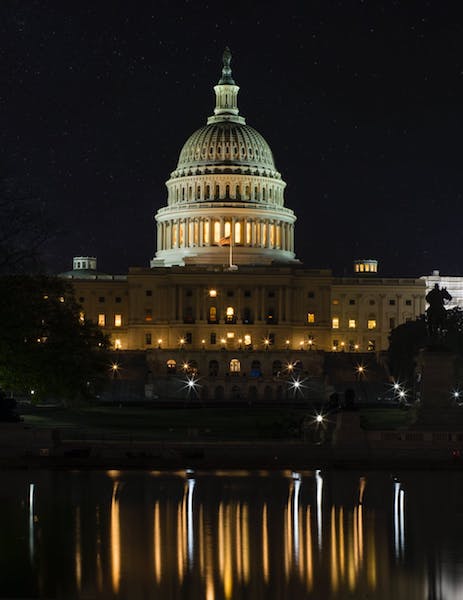 The storming of the capitol on Wednesday January 6, 2021 spurred comments from our local leaders. Newly elected Congressman Jamaal Bowman witnessed the breach firsthand, and is calling for Trump to be removed from office. See below. Also find comments from State Assemblywoman Amy Paulin, County Exectuive George Latimer and Rabbi Jonathan Blake.
Congressman Jamaal Bowman

Rep. Jamaal Bowman (D-NY) is safe and secure following the breach of the Capitol today by white supremacist extremists incited by President Trump and called for Trump's immediate removal from office.

"Thank you to everyone who has reached out to check in. Myself and my staff are safe and sheltering," Bowman said. "What we saw today was an attempted coup, fueled by white supremacy and a fascist in the White House—the logical extension of our failure to reconcile our history. This IS America. As a start, we must remove Trump from office immediately. Then we must get to work to pursue a mission of truth and reconciliation with our country's racist and violent past and present."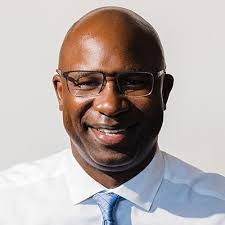 Bowman will vote to certify the results of the Electoral College and Vice President Joe Biden's victory in the election. He joins Rep. Cori Bush (D-MO) in calling for the expulsion of the Republican members of Congress who incited the attack on the Capitol and calls for impeachment proceedings against President Trump for his open sedition.

State Assemblywoman Amy Paulin

Dear Scarsdale Community,

What started out as a day of hope, confirming the vote count for our new, democratically elected President, has now shockingly descended into ugliness and sadness. The peaceful transition of power is a cornerstone of our democracy and country. The rioters who have stormed the Capitol are criminals who have no regard for democracy. They do not represent America. I have faith in this country. In two weeks we will have a new president, and I have every hope that the new administration will heal this divide. It must happen. We will get through this.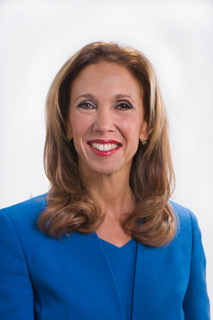 These rioters have tried to damage and upend our democracy today but we will not let them. We must turn a corner so that we instead thrive on peace, justice and love for each other. In that way we can heal and make this country a better place. As your elected leader I will always represent every member of our community so that we can all contribute to society in a positive way and live under an ethos of justice and love.
County Executive George Latimer

"We've all watched television this afternoon with some sense of horror about the attack at the Capitol that has happened when a large group of individuals stormed the Senate and House of Representatives. They marched inside into the chambers and disrupted the work of both houses as they seek to complete the electoral process of the Electoral College. I had to remind myself, and all of us, that this is a nation of law - not of men. We set rules and standards for a reason - and we pride ourselves as nation on following those rules because it gives equal opportunity for all and an equal sense of responsibility we have to each other as fellow residents and citizens.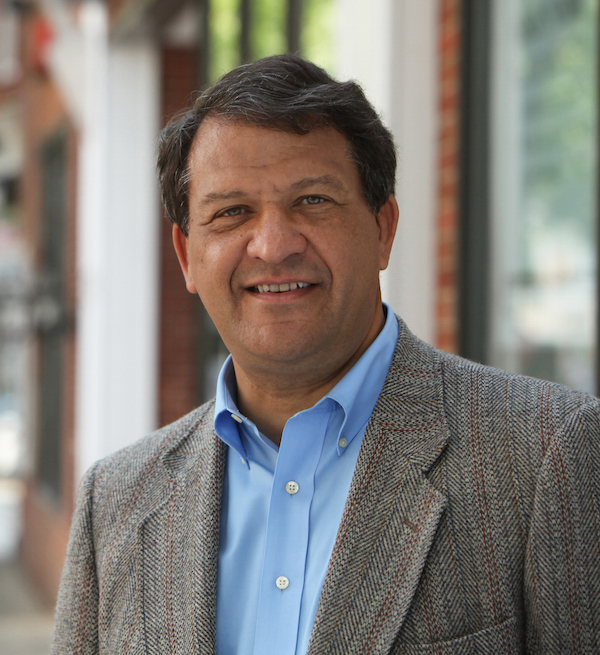 "In the history of this nation, no matter how much conflict we have had - and there is conflict built in every day in the halls of government - we never go from disagreements as fellow Americans to inciting violence or expecting that a mob can control a legislative body in order to impose its will outside of its legislative structures.

"We have the right to free speech and the right to free assembly but you don't have the right to impose you will, which you perceive to be the truth, upon all the rest of Americans because you feel so strongly about it. We all feel strongly about the things we believe in but we don't go beyond that in the world of violence to impose that.

"We have a situation that represents today what is culmination of a number of years where we have broken down the proper barriers that protect us as a democracy. We have existed for over 250 years as a democracy, but no democracy has existed indefinitely. Totalitarianism always knocks. It's always easier to rule completely if one man rules the whole nation, without a need for messy debate.

"You have that in Russia, China, North Korea, Iran – and we don't want the here in the United States of America. It is time for our fellow Americans to understand that the election process has played out and has given us a new President and a new Congress. In two years time, if individuals are dissatisfied with Congress, they get a chance to change the House of Representatives and 1/3 of the Senate – in 4 years they can change the President and the Congress again. And they have that opportunity at the state and local level all throughout. That's the American system. Mob-ocracy is not the American system. I know that today people who are Democrats and Republicans will join voices to decry what happened in today in Washington. Let this be a reminder we have a civic responsibility to not only vote but to uphold the basics of our democratic society. Or else, as Ben Franklin said 'it's democracy only if we can keep it.'"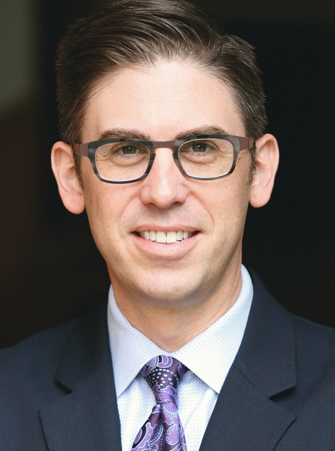 Rabbi Jonathan Blake

Rabban Shimon ben Gamaliel used to say: on three things does the world stand: "On justice, on truth and on peace, as it is said: 'Execute the judgment of truth and peace in your gates' (Zechariah 8:16)."
As I compose this message at 3:00 PM on Wednesday, I, like many of you, are watching, with alarm, the scene unfolding in our nation's capital. Let us here affirm our Jewish tradition's wisdom: Rabban Gamaliel understood that civil society must rest on shared, civic commitments to Justice, Truth, and Peace. Without these, the world as we know it cannot stand.
I join you in anxiously watching this precarious situation unfold, and we will continue to monitor these disconcerting developments. As we do, let us draw strength and solidarity from the knowledge that, no matter our political party or preferences, we all care deeply about our country. Let us draw confidence from the knowledge that, no matter how we, as Reform Jews, individually understand and practice our faith, we all can draw strength, solace, and unity from the wellspring of timeless Jewish values.