Letters Regarding Gas Leaf Blowers
Details

Written by

Joanne Wallenstein

Hits: 984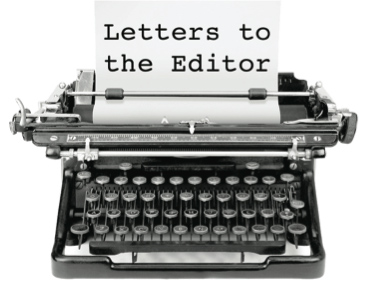 This letter was sent to Scarsdale10583 by Anne Hintermeister:

To Mayor Samwick and the Trustees:
Asking Scarsdale's Conservation Advisory Council to study the use of gas leaf blowers and scheduling a Board Work Session on January 12, 2021 to consider the CAC's findings and recommendations were important steps towards improving quality of life and health in our community.

The CAC report offers the Board practical, reasonable, and enforceable options for amending the Village Code that are supported by recent scientific studies further documenting the harmful effects of gas leaf blower noise and emissions and by a comprehensive review of current electric leaf blower technology.

The CAC's technology review shows that electric blowers are adequate and cost-effective for use by commercial landscapers to remove leaves, clippings and other debris other than during the Fall leaf season. Our Village Code has banned gas blowers from June 1 to September 30 since 1994. Landscapers operating in Scarsdale already own and use electric blowers and everyone's lawns look great. Now is the time to extend the electric-only rule to the Spring. There is no longer a technology or cost argument to justify exposing residents to gas blower noise and emissions in the Spring.

The CAC found that while it was "cost prohibitive" for commercial landscapers to remove leaves in the Fall with electric blowers, it recommended in Option One that the Board mitigate the gas blowers' harmful effects on residents by designating three electric-only days per week during the three-month leaf season. On the remaining four days, landscapers can continue to start at 8 AM, use multiple gas blowers at the same time and blow without limit on small lots in our densely populated neighborhoods. But at least residents would know that they have three days, including weekends, to enjoy their homes and community free of harmful noise and emissions.

The CAC's Option One compromise is more than fair to the landscapers who operate in Scarsdale and to the residents who employ them. The harm caused by gas blower noise pollution and emissions documented in the CAC report would easily justify a total ban. I strongly urge the Board to schedule a hearing on a resolution amending the Village Code to implement Option One in time to protect residents this Spring.

Anne Hintermeister
Chase Road
This letter was written by Susan Douglass:
Dear Mayor Samwick and Trustees:
As a resident of Scarsdale for over three decades, who works from home in Fox Meadow and who is also frequently out walking in many of Scarsdale's other neighborhoods, I can attest to the hugely negative impact of gas-powered leaf blowers. The ear-splitting noise and toxic fumes are detrimental to everyone's health. Fortunately, there are other solutions available to clear residents' properties of leaves.
I strongly urge the Board of Trustees to adopt "Option 1" set forth in the December 2020 Scarsdale Conservation Advisory Council ("CAC") report, "Mitigating the Health, Environment, and Quality of Life Impacts of Gas Leaf Blowers."
The CAC's findings that "[g]as leaf blowers pollute the air, negatively impact landscapers' health, and have excessive noise levels that negatively impact the quality of life for residents …" cannot be disputed. The only open issue is what to do about this detrimental, man-made, and avoidable situation. Do we sacrifice our well-being for the convenience of the landscaping industry, or do we require the landscaping industry to take steps to protect their customers, their own workers, and the well-being of the surrounding neighbors?
The current regulations in Scarsdale prohibit the use of gas-powered leaf blowers from June 1 to September 30; at other times, they may be used Monday through Friday from 8:00 a.m. to 5:00 p.m., and on the weekends from 10:00 a.m. to 5:00 p.m. The regulations exempt golf courses, municipal properties, and schools from these use restrictions, and gas blowers may also be used during emergencies.
In my view, the CAC's proposals, while helpful, do not go far enough; the Board should adopt "Option 1" as a minimum, incremental step. This option proposes banning the use of gas leaf blowers Saturday through Monday, and extends the ban from January. Thus, gas-powered leaf blowers could be used Tuesday through Friday, from October 1 through December 31 – the main leaf season. Electric leaf blowers, which are non-polluting and quieter, could be used at any time of the day throughout the year.
There is a perception that gas-powered leaf blowers are "necessary" to maintain residents' yards, particularly those with large properties, and that the electric leaf blowers lack the power and the battery capacity to allow professional landscapers to do the job adequately. This would be the case if landscapers try to clear all of the leaves by blowing them to curbside (where they create hazardous conditions for drivers, pedestrians and cyclists). However, if landscapers changed their practice to primarily do in-place leaf mulch-mowing, crumbling the leaves into tiny pieces that enrich the soil, there would be a relatively small amount of leaves remaining to bag and remove; this much smaller amount could be handled with the existing technology in electric leaf blowers. This change in practice could likely be accommodated with relatively little additional expense or effort, according to a professional landscaper who testified at the hearing that resulted in the Village of Larchmont banning gas-powered leaf blowers altogether starting in January 2022, one year from now (the hearing can be accessed here: May 18, 2020, with the landscaper's comments at 30.00).
As a general matter, professional landscapers appear to be resistant to change. However, we can promote the upkeep of the appearance of our residents' properties while we also protect and enhance the quality of life for our residents. These are not mutually exclusive outcomes. Please "follow the science" and mitigate the damage caused by gas-powered leaf blowers.
I urge the Board to adopt "Option 1" set forth in the December 2020 CAC report as soon as possible, as it is the absolute minimum that should be done to address this issue. I am also asking the Board to revisit this issue in the near future, with the goal of adopting a complete ban on the use of gas-powered blowers by January 2022, as our neighbors in Larchmont have done.
Susan Douglass
59 Crane Road
This letter is from CAC Chair Darlene LeFrancois Haber

Dear Mayor Samwick and Board of Trustees,

Thank you for your thoughtful response to my letter of November 9, 2020 (also published in the Scarsdale Inquirer on November 13): "Leave the Leaves for the Health of our Environment and our Community: Let's Stop Being Part of the Problem" concerning the use of gas-powered leaf blowers and leaf vacuuming practices within the village.

Your suggestion of a deeper investigation and report on the use and regulation of leaf blowers in Scarsdale by the Conservation Advisory Council (CAC) seems to have come to fruition in the form of their December 2020 report: Mitigating the Health, Environmental, and Quality of Life Impacts of Gas Leaf Blowers. I find this report to be a well-researched and clear delineation of the many issues at hand concerning the use of leaf blowers in our village and urge you to adopt recommendation "option 1," which would effectively extend the current gas leaf blower regulation to begin in January rather than June, and during fall leaf season would limit use to Tuesday through Friday.

In addition, I also urge you to adopt an immediate interim resolution which would bar the use of any gas-powered leaf blowers within 100 feet of a neighboring property and ban the use of push-behind or multiple blowers on properties less than half an acre in size. There is excellent precedent for these types of rulings within our neighboring communities, with both Bedford and Irvington having legislation that specifically restricts gas blower use in more densely populated neighborhoods. Finally, I suggest the Board enact a complete gas blower ban effective January 2022, akin to what our neighboring community of Larchmont has put into place.

In summary, I urge the Board to immediately adopt "option 1" set forth in the December 2020 CAC report, in addition to additional regulations to protect residents and landscapers working in our more densely populated neighborhoods as set forth above. I am also requesting that the Board go even further by enacting a complete gas blower ban for our village effective January 1, 2022.

Sincerely,
Darlene LeFrancois Haber M.D.
School District Shortens Required Quarantine Time for Those Without Symptoms
Details

Written by

Joanne Wallenstein

Hits: 1072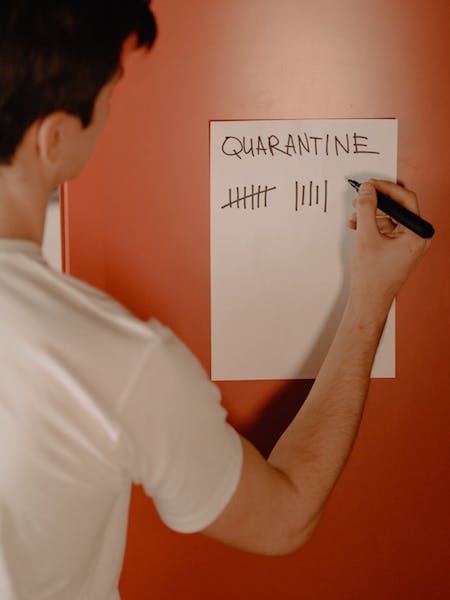 The Scarsdale School District issued the following policy change on Wednesday December 30. It shortens the required quarantine time for those who were exposed to COVID but have experienced no symptoms from 14 to 10 days in accordance with the NYS Department of Health guidelines. Here is their email:

Dear Scarsdale Families,
We hope this message finds you enjoying your break and recharging with family. Yesterday, the NYS Department of Health adopted the revised CDC guidelines on quarantine associated with COVID-19 exposure. The new guidelines shorten the duration of quarantine to 10 days from 14 provided no symptoms are present. The local health department has confirmed this change and the District will be adopting this new guidance. All existing quarantines may be adjusted according to the new guidelines below.
Consistent with recent CDC guidance, quarantine for individuals exposed to COVID-19 can end after ten days without a testing requirement if no symptoms have been reported during the quarantine period.
Individuals must continue daily symptom monitoring through Day 14;
Individuals must be counseled to continue strict adherence to all recommended non-pharmaceutical interventions, including hand hygiene and the use of face coverings, through Day 14.
Individuals must be advised that if any symptoms develop, they should immediately self-isolate and contact the local public health authority or their healthcare provider to report this change in clinical status and determine if they should seek testing.

These quarantine requirements are also applicable to travelers who are not essential workers and/or who did not complete the testing requirements described in Executive Order 205.2.
Guidance on how to quarantine can be found here.

If you are subject to a previous quarantine and have a question about what this change means for you, please contact Drew Patrick or Eric Rauschenbach.
Wishing you a happy and healthy New Year,
Thomas Hagerman, Superintendent of Schools
Andrew Patrick, Assistant Superintendent of Human Resources
Eric Rauschenbach, Assistant Superintendent of Special Education and Student Services
News from the New Library
Details

Written by

Joanne Wallenstein

Hits: 1521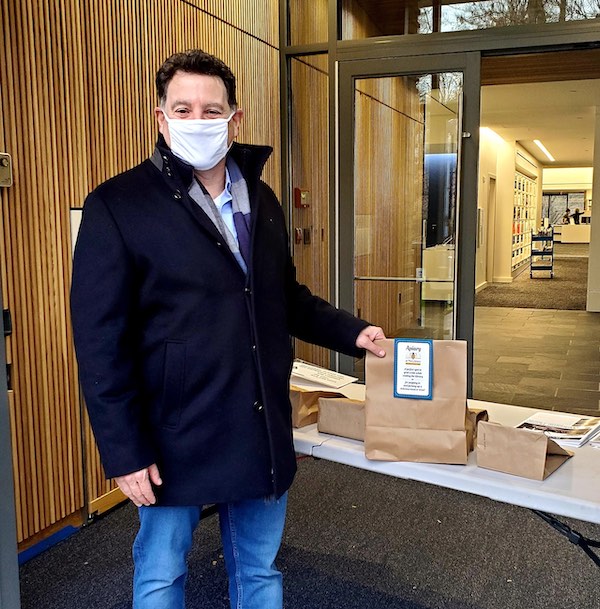 Mayor Marc Samwick started the week with a visit to the Scarsdale Public Library taking advantage of the library's contactless curbside pickup to get a few new books, as well as coffee and bite from the newest café on Olmsted Road, Apiary at The Library.
The library reopened at the beginning of December offering contactless curbside pick-up and is hosting a wide array of online programs for all ages. To learn more, visit here: Additionally, the library boasts a new café, Apariy at The Library, offering a delicious selection of breakfast items, lunches, kid's meals, hot and cold beverages and more. Library patrons can order contactless curbside pick-up by either calling (914) 713-8674 or visiting the library's website to place an order here:
Holiday Hours for the Library
The Library will be operating at the below modified hours for the holidays.
Thursday December 24th: Close early at 12:30PM
Friday December 25th: CLOSED
Thursday December 31st: Close early at 12:30PM
Friday January 1st: CLOSED
For questions, please call (914) 722-1300 or email us at scaref@wlsmail.org
Coming Up

Pom Pom Bookmarks and What to Read Next will be held on December 28th at 7:00PM
Join librarian Katie to make a Pom Pom Bookmark, possibly to hold your place in the book she recommends based on your latest favorite!
1) Register to hold your place.
2) Beginning December 14th, call the Reference desk to schedule a pick up for the supplies you need for the program.
3) Send the last title you really enjoyed to scaref@wlsmail.org so Katie can come up with a couple of titles you may like. Her suggestions will be discussed during the program. You will receive a Zoom invite when registering, please be sure to include your email address.
Parent Challenges District's Classroom Space Calculations
Details

Written by

Joanne Wallenstein

Hits: 1120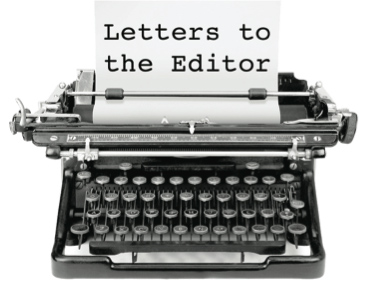 This letter was sent to the Scarsdale Schools Administration and the Board of Education by Scarsdale resident Irin Israel:

Dear Superintendent Hagerman, Assistant Superintendent Eric Rauschenbach and Assistant Superintendent Stuart Mattey:
This morning, through the Freedom of Information Act, I obtained architectural plans of all Scarsdale elementary schools with handwritten notes from BBS Architects (dated July 23, 2020) that list the maximum capacities of each classroom and common space. These are the District's own architects and their calculations.
Using these numbers, I was able to easily place ALL of our current Scarsdale Kindergarten through 5th grade children in their schools full-time at six feet apart with many extra rooms unused. I am attaching those documents.
The Administration must stop stating and implying that there is not enough room in our elementary schools to fit all students and staff safely at six feet apart. According to the District's own documents, there is clearly enough room. To continue to do so, would be blatantly lying to the community.
Additionally, as further proof, the attached email shows that BBS Architects stated that "there is socially distanced capacity for about (278) students before moving into core spaces, specials, and supports." As of 9/1, there were 323 Edgewood students, meaning that just 45 more total students need to fit in the gymatorium, cafeteria, music room, library, and/or multipurpose room to fit the entire student body in the school. This is obviously possible.
Again, as demonstrated clearly in the Administration's own architectural documents, which you have had since July 23, 2020, there is enough room to fit ALL current Scarsdale K-5 students and staff safely at six feet when applicable. Statements of the contrary must stop immediately.
Please explain explicitly why the Administration keeps stating that all current students and staff cannot fit in our elementary schools.
I would welcome the opportunity to speak with you about space in the elementary schools at your earliest convenience.
Thank you for your time and for reviewing these documents.
Irin Israel
Stratton Road
Scarsdale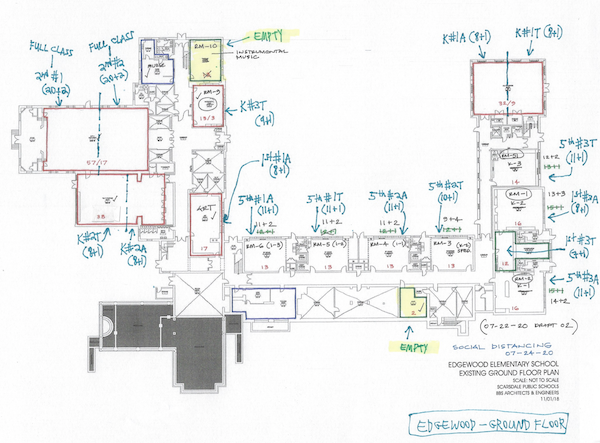 In the document above the turquoise blue pen is Israel's writing as he put each class in the school, the red numbers are the District architect's maximum capacities.
At the meeting of the Board of Education on December 21, Dr. Andrew Patrick responded to Israel. According to the district's minutes, "He reminded the community that the District is using every inch of space available and using many new spaces in unconventional ways, all in order to accommodate as many students as possible. Short of asking staff members to eat their lunches alone in their cars, we are keeping people as distant and safe as possible. The Department of Health dictates that just 10 minutes of exposure to a positive person requires a quarantine, even if other safety measures are in place."
News From Scarsdale Village Hall re: COVID, Downtown Business and the Library
Details

Written by

Joanne Wallenstein

Hits: 1431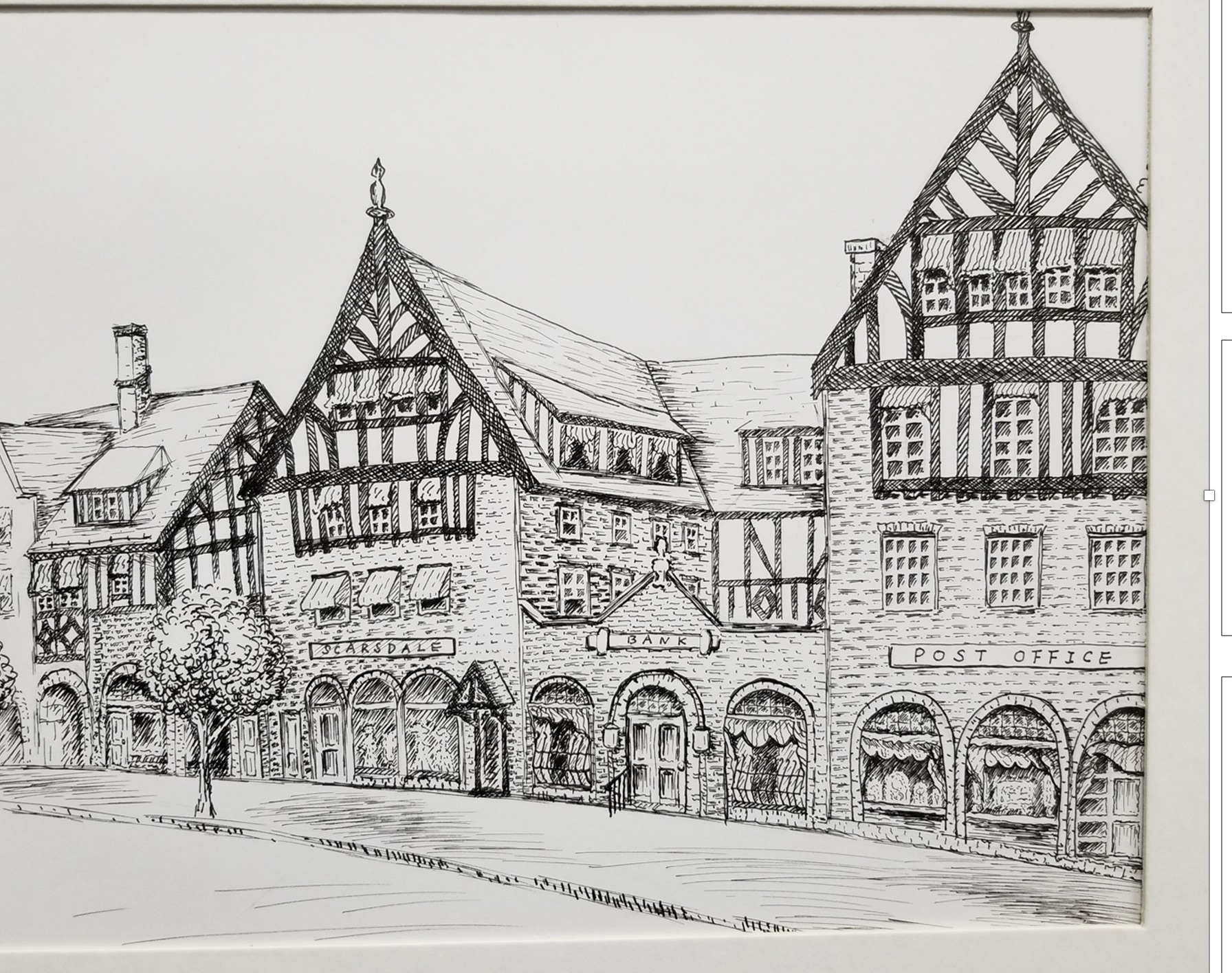 Drawing by Yanjun LiCOVID continues to dominate Village business, affecting all areas of residents' lives and goings on at Village Hall, where there is a 50% staff reduction to limit COVID exposure. At the Board of Trustees meeting on December 8, Mayor Samwick sounded the alarm about a dramatic increase in local cases, as Scarsdale's active case count has risen from 9 to 67 in just one month, with 44 new cases in the past week. He warned that the virus appears to be spreading inside households and asked residents to be vigilant and wear masks.
The meeting followed a public work session on proposed renovations to Freightway Garage and during public comments at the Village Board meeting Robert Berg and Robert Harrison both commented on what should be done at the site. Berg said he had wanted to offer input at the session but was not given the opportunity and said, "I think the Freightway Project should be put in a deep freeze." He asked that any funds that were allocated toward development at the Freightway site be used for the maintenance of the existing garage. Harrison also said he wanted to comment at Board of Trustee work sessions.
Liaison Reports:
Trustee Justin Arest read a statement from the Reopening Task Force that was created to assist Scarsdale business owners during COVID. Though the dining tent in the Village has been taken down and the picnic tables will be removed the group is doing research and gathering information and ideas on what additional measures can be taken to improve business in Scarsdale.
Their "goal continues to be removing all unnecessary red tape and providing support to the community so that we can offset the horrible impact of COVID-19 and the associated restrictions on businesses to the extent possible," and they invite resident to share their ideas by emailing reopening@scarsdale.com.
In the meantime, they asked the Village Board to amend Village code to allow merchants, restaurants and service providers to use the sidewalks in the Village to conduct business. They may also ask the Board to fund a long-term planning study to determine the community's vision.
Trustee Lena Crandall highlighted a free exercise program via Zoom offered to seniors via the Scarsdale Recreation Department. Information on the program can be found here:
She also said that due to COVID, the Arthur Manor Association will not be able to hold their annual tree lighting and sing this year but that they thanked the Village for the putting up the holiday lights in Davis Park.
Trustee Rochelle Waldman provided an update on activities at the library on Olmsted Road. Contactless pick up and drop off is available at the new library and they have expanded their hours. Find information about picking up materials here. They will revise their schedule based on demand. The new café is open and available for breakfast and lunch pick-up and you can find their menu here.
Other Business:
In other business, the Board accepted a gift of $1,000 from Sang Han of Paddington Road to the Scarsdale Fire Department for support training, safety and operational efficacy of career and volunteer firefighters.
They approved a Memorandum of Agreement with the Uniformed Firefighters Association of Scarsdale.
They approved a resolution to award a contract for fluoridation and water quality improvements at Reeves Newsom Water Supply Station.
During the meeting of the Town of Scarsdale, the Board approved resolutions naming Anna Scaglione as the custodian of taxes, naming the Scarsdale Inquirer and the Journal News as town newspapers, naming several banks as official depositories, naming O'Connor Davies LLP as independent auditors and approving that Village meetings can be held via Zoom.