True Tales About Libraries From 12 Celebrated Writers and Storytellers
Details

Written by

Joanne Wallenstein

Hits: 3115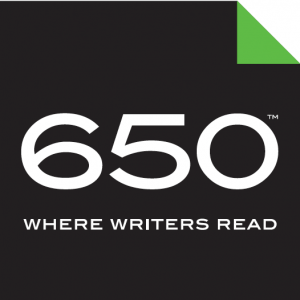 Read650 kicks off National Library Week with "My Library," a dozen five-minute true tales about libraries on Sunday, April 7 at 3 p.m. at the Ossie Davis Theater in the New Rochelle Public Library, 1 Library Plaza, New Rochelle, NY.
Can you imagine a world without libraries?
Their destruction (think Alexandria, Egypt) has haunted civilization for eons. And their creation (hats off to Mr. Carnegie) has helped civilization progress past its many tragedies.
Libraries have made the world we live in possible. And on Sunday, April 7—at the New Rochelle Public Library, of course—a dozen esteemed and practiced children of libraries will pay homage to the places that have nurtured them as writers and as human beings.
The conduit for these brief-but-powerful readings (five minutes each, 650 words tops) is making its fifth appearance at the library: "My Library" is a showcase production of the popular spoken-word series Read650 that, for the past five years, has attracted top writers, playwrights, memoirists—Pulitzer Prize winners and first-timers—to read their works before standing-room-only audiences across the Metropolitan region.
"My Library" celebrates the invaluable role libraries play in transforming lives and communities in cities, towns, schools, and campuses—public spaces where people of all backgrounds can come together and connect. They are true stories of books, sheltering nooks, and furtive looks.
Edward McCann, founder of Read650, says he received a record number of submissions for this event. "The topic really resonated with people," adds McCann, "and there was passion in those pages. Our editorial committee winnowed nearly a hundred essays to the dozen we're presenting, and it's a very strong lineup."
"My Library" will be presented on Sunday, April 7 at 3 p.m. in the Ossie Davis Theater in the New Rochelle Public Library, 1 Library Plaza, New Rochelle, NY. The program is made possible with support from the Friends of the New Rochelle Public Library, the New Rochelle Public Library Foundation, and the New Rochelle Council on the Arts. A minimum donation of $10 is suggested at the door, and a reception will follow the show.
About
• Read650 is a showcase for writers and a celebration of the spoken word. A non-profit literary forum launched in 2014, each spoken word event is organized around a single broad topic that invites a range of expression. Submissions are limited to 650 words and read aloud within five minutes. Performances are live-streamed and recorded for broadcasts and podcasts, and are added to a growing digital archive of writers reading their work aloud. Read650.com
• Friends of the New Rochelle Public Library generates dollars through extraordinary hands-on efforts in "recycling" books and other materials—money that funds nearly five hundred public programs conducted at the main library each year. nrpl.org/friends-of-the-nrpl
• The New Rochelle Public Library Foundation raises funds and provides advocacy to keep the library vibrant, up-to-date, and able to serve the diverse needs of the New Rochelle community. nrplfoundation.org
• The New Rochelle Council on the Arts stimulates and encourages the study and presentation of the performing and fine arts. Throughout the year, NRCA sponsors many exhibitions, theatrical productions, dance recitals, film screenings, lectures, and concert series. NewRochelleArts.org
The Cast
Krystia Basil has been a producer in the film and television industry since 2005. In 2015 she co-founded the company Poplewaca Productions through which she develops scripts and show concepts. She was inspired to write for children after having two of her own. Her first children's picture book will be released in the fall of this year. Originally from Chennai, India, she has been trying to figure out being a "New Yorker' for the last fifteen years.
Cindy Clement Carlson has lived in Sandy Hook, Connecticut for eighteen years. She was at work in the Sandy Hook School Library Media Center on the day of the December 2012 shooting. All three of her children attended SHS and her daughter was present on that day.
Lynn Edelson, a special educator and family trainer in the New York State Early Intervention Program, is the mother of two grown sons—a writer and a musician—and says she's fairly certain neither one will ever buy her a beach house. In 2016 she was selected for the New York City cast of the Listen To Your Mother show, and studies memoir at The Writing Institute at Sarah Lawrence College.
Barbara Josselsohn is a freelance writer and novelist whose articles and essays appear in the New York Times, Parents magazine, American Baby magazine, Writer's Digest, and Westchester magazine. Her novel is The Last Dreamer, and Barbara teaches novel writing at the Sarah Lawrence College Writing Institute and other venues.
David Masello began his career as a nonfiction book editor at Simon & Schuster and held senior editorial positions at many magazines, including Travel & Leisure, Art & Antiques, and Town & Country. He's currently executive editor of Milieu, a magazine about design and architecture. He's a widely published essayist and poet, with pieces appearing in the New York Times, Salon, Best American Essays, and numerous literary and art magazines.
Edward McCann is an award-winning writer/producer and the founder and editor of Read650, a literary forum that celebrates the spoken word with live events in New York City and elsewhere. A frequent contributor to Milieu magazine, Ed's features and essays have been published in many literary journals, anthologies, and national magazines, including the Sun, Country Living, the Irish Echo, Better Homes & Gardens, Good Housekeeping and others.
Jeffrey Podolsky, a graduate of Brown University, has worked as a reporter and editor at People magazine, George magazine, Tatler magazine in London as well as the Sunday Times Magazine of London. He was a founding editor of WSJ. magazine, has written about men's style at Barron's, and appeared as a commentator on WSJ.com. He is a frequent contributor to W magazine, Vanity Fair, and T: the New York Times Style Magazine.
Andi Rosenthal is the author of the novel The Bookseller's Sonnets, which was a Hadassah Brandeis Institute book club selection and a National Jewish Book Council "Book of Note." Andi has published personal essays in Kveller, ScaryMommy, and Reform Judaism magazine. She most recently published a selection of poetry in The Westchester Review. In her professional life, Andi serves as a community mobilizer for UJA-Federation of New York and is also an accomplished musician.
Sandi Sonnenfeld writes fiction, personal essays, and narrative journalism. With the publication of her memoir, This Is How I Speak: The Diary of a Young Woman, Sandi was named a 2002 Celebration Author by the Pacific Northwest Booksellers Association, which recognizes writers whose work merits special notice. Her writing has appeared in more than thirty literary magazines and anthologies.
Derin Tanyol is a curator who lives in the Hudson Valley. She has a Ph.D. in Art History and has published on 19th- and 20th-century art in the Gazette des Beaux-Arts, Word & Image, and 19th-Century Art Worldwide, as well as a monograph on French Surrealist Georges Malkine. She received Fulbright, Kress, and Chateaubriand scholarships for two years of research in Paris, where she discovered pastry products of superior flakiness to their American counterparts—leading to a second career as a pastry chef.
Dwight Watson's writing appears in journals including The Chronicle Review, Ars Medica: A Journal of Medicine, the Arts and Humanities., Still Point Arts Quarterly, The Dead Mule Society of Southern Literature, Review Americana, Poydras Review, and Cha: An Asian Literary Journal. He is Professor of Theater Emeritus and Lafollette Distinguished Professor of the Humanities at Wabash College.
Sarah Bracey White is a writer, teacher, and arts consultant. A graduate of Morgan State University and the University of Maryland, she's a former Inaugural Fellow at The Purchase College Writers Center. Published work includes Primary Lessons: A Memoir; The Wanderlust: A South Carolina Folk Tale, and Feelings Brought to Surface, a poetry collection. Her essays have appeared in the New York Times, the Baltimore Afro American and the Journal News.
Latin Flavors of Mexico and Peru at Salsa Y Brasa
Details

Written by

Judie Dweck

Hits: 4159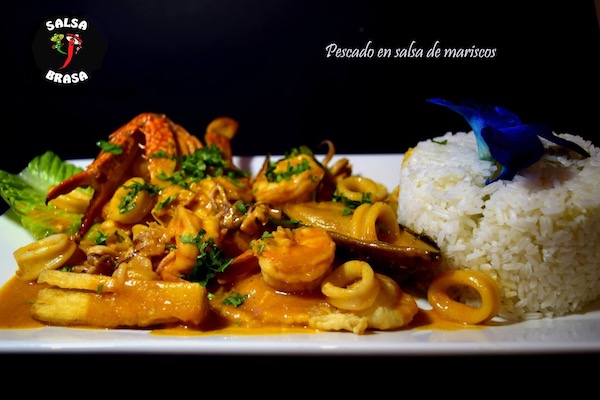 "You can't judge a book by its cover." In the case of Salsa Y Brasa, you can't judge a restaurant by its outer appearance. Don't let the location on a commercial street in New Rochelle deter you. Park conveniently in the municipal lot across the street and enter the simple 40 seat Salsa Y Brasa Restaurant. Dark wood floors and tables and a white banquette, provide seating. Several photos, a tv screen and a large photo of the Brooklyn Bridge adorn the walls. Latin music plays in the background. Owner, Eddie Bullon said, " The photo represents New York which is now my home town. " At this local spot, your focus will be on the authentic, ethnic dishes that are prepared with natural ingredients and spices which enhance, rather than overpower each dish.

The extensive selection of Mexican dishes are prepared by a seasoned Mexican chef in the kitchen. Burritos, fajitas, enchiladas, tacos and quesadillas are offered in many varieties, as well as specialties of carne asada, pollo mole, camarones a la diabla and filet of fish veracruzana. I saved my appetite for the Peruvian dishes which are not as popular in Westchester as the Mexican offerings. However, I did sample the chicken mole, the complex chocolate infused sauce. Wrapped in a sesame seed topped tortilla it was quite tasty.


There is a great diversity in Peruvian cuisine. There is the Spanish influence, the indigenous style of the Inca culture, and the influence of many immigrant groups that settled in Peru. My tasting included a cross section of these traditional dishes. The Peruvian dishes here are very authentic and bring back the many meals and snacks that I have enjoyed upon my visits to Peru, both in restaurants, private homes and from street vendors. The Peruvian menu here is prepared by owner Eddie Bullon, who learned his craft from his mother, who owns a restaurant in Lima. Bullon's eyes light up when he speaks of his native cuisine. " In Peru, everything is farm to table or sea to table. At Salsa Y Brasa, I use very fresh ingredients, as well. My favorite part of my work is meeting my guests and seeing that they leave happy. My goal is to familiarize the community with Peruvian cuisine and making it as popular as the cuisine of Mexico. Many of our ingredients are similar."

With at least 48 varieties of potatoes in Peru, it is no wonder that potatoes appear in many forms on the menu. We sampled papa a la huanciana as an appetizer. The steamed potatoes were steamed and sliced and enrobed in a feta like Peruvian cheese. Garnished with black olives , this sunny yellow dish was mild and delicious. The Incas were sun worshippers, and the yellow sauce represents it. Other popular appetizers are choritos a la chalaca where very fresh mussels are topped with onions, tomatoes and lemon juice and the popular aguacate rellena stuffed with chicken and vegetables. Very authentic are the anticuchos, served at many street corners in Peru. These grilled, spiced beef hearts are threaded onto skewers and accompanied by potatoes and corn.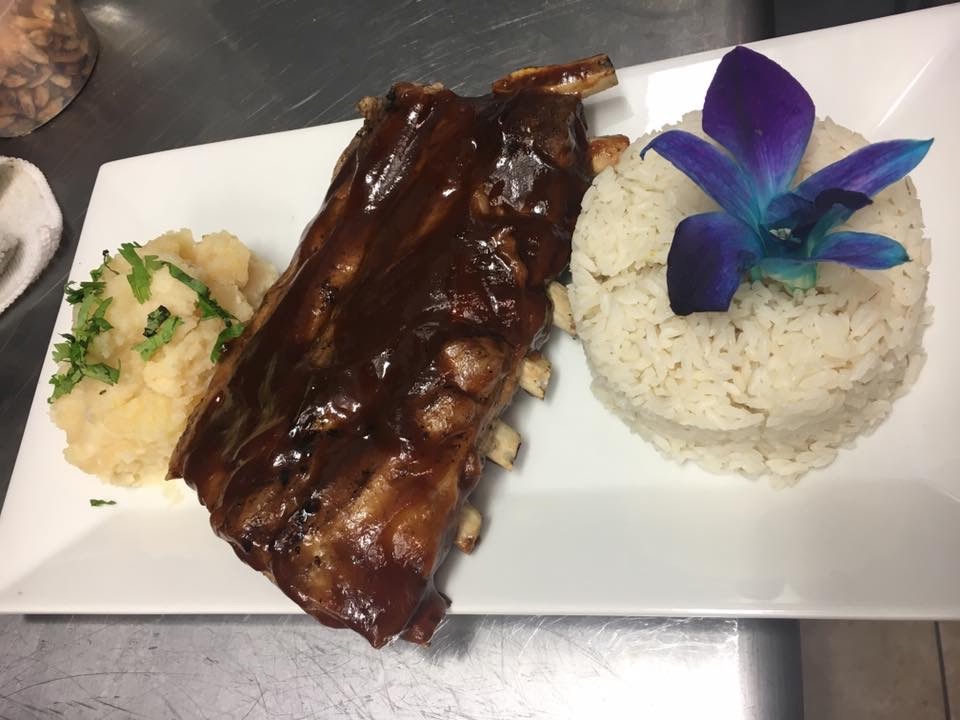 Seafood, meat and poultry appear in many classic forms on the menu here. The pollo a la brasa , or rotisserie chicken was super good. Marinated for fine flavor with seasonings, beer, salt and pepper it was moist within and simply delicious. You can order it whole, half or quartered or as a Peruvian combination with housemade fries, avocado salad, and arroz chaufa or as pollo salsa y brasa with yellow rice and beans, salchipapas, fried potatoes and avocado salad.

Italy has its fritto misto, Japan has its tempura, and England has its fish and chips, but it is Peru that has one of my favorites, jalea, a mountain of fried seafood. At Salsa Y Brasa it is presented in all its glory. The seafood is fried until golden and crisp enough to hear the crunch as you bite into each morsel. This fisherman's platter, includes white fish, shrimp, calamari and octopus and is paired with a tangy salsa criolla and tartar sauce. From the sea, consider pescado en salsa de mariscos in a creamy seafood sauce, arroz con mariscos with yellow rice and sudado de pescado , a fish stew with fried rice. Steak and chicken are represented by a classic lomo saltado, stir fried with onions, tomatoes, wine and soy sauce, fried rice in many varieties and tallarines [ spaghetti] in several sauces.

Possibly, my favorite dish here is the Peruvian ceviche mixto. The super fresh seafood, shrimp, white fish, and scungilli rest on a leaf of lettuce and the bowl is accompanied by giant Peruvian kernels of corn and sweet potato. Fresh lime juice, onion and cilantro give it its unique taste. Try it with shrimp, fish or a mix of seafood.

There is also a blackboard of daily specials such as salmon in mango sauce, baby back ribs and short ribs leaning toward innovative rather than ethnic choices. It is an impressive menu for a small restaurant. Desserts include churros and flan.

According to Bullon, a visit to Salsa Y Brasa will reinforce your enjoyment of Mexican dishes and introduce you to the " cool" cuisine of his native Peru. Both the Mexican Style and Peruvian Style Menus are sure to please you at the unassuming Salsa Y Brasa.

Salsa Y Brasa
10 Maple Avenue
New Rochelle, NY
(914) 740-5500

Recipe: Jalea (Serves 2 or more)

2 cups all purpose flour
3 cups corn oil
1 clove garlic, minced
1 Tbsp. soy sauce
1 tsp. mustard
Juice of 1 lemon
1 ½ pounds assorted seafood, shrimp, whitefish, calamari, octopus in cubes
2 green plantains, peeled, sliced and fried until crisp
1 pound yucca, boiled, sliced and fried

Toss fish and seafood in a mixture of garlic, soy sauce, mustard and lemon juice and salt and pepper and let it rest for a few minutes. Heat oil and dip fish cubes and seafood in flour and fry until golden. Drain on paper towels. Mound on platter with yucca and plantains and serve with salsa criolla and tartar sauce.

Salsa
2 red onions, sliced in julienne strips and soaked in cold water and drained
1 Tbsp .minced chili peppers
Juice of 5 limes
1 Tbsp. chopped cilantro
Salt and pepper, to taste
Mix all together and serve with jalea.
Property Manager Responds to Concerns About Golden Horseshoe Parking Lot
Details

Written by

Joanne Wallenstein

Hits: 4496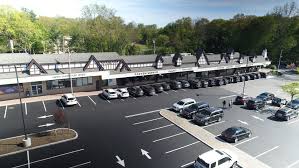 This letter was sent to Scarsdale10583 by the Property Manager of the Golden Horseshoe Shopping Center:
To the Editor: I am responding to the letter published by Ms. Levine last week regarding the Golden Horseshoe parking lot. Her primary complaint relates to the traffic patterns, so I thought I might provide the community with some background and context on the subject.

The parking lot was designed by a licensed site engineering firm – JMC (based out of Armonk, NY). They have been our site engineer for approximately 30 years. JMC has designed over one-thousand shopping centers across the country. They applied the same standards/metrics and design to the Golden Horseshoe parking lot as you would find in the vast majority of shopping centers around the country. The JMC principal who oversaw our project is one of the most experienced and well-respected traffic engineers in Westchester County, who has an expertise in traffic flow and design. Our site plan was approved by the City of New Rochelle planning board in consultation with the City of New Rochelle's own traffic engineer, and other extensive public review and hearings.

The front parking lot has parking spots that are generally 9'x18'. This is an industry wide standard size for a parking spot. The primary drive aisles are approximately 24' wide in both directions, or 12' wide per lane. These metrics are almost identical to the old parking lot pre-redevelopment. I believe these are the same metrics that you will find in the Rye Ridge Shopping Center, the Cross-County Shopping Center and Midway Shopping Center (Central Ave), which all have two-way traffic lanes. Most shopping centers in the area have the exact same patterns and metrics. I have heard many people complain about the impact that large SUVs have on their visibility when backing out of our parking spots. This is typical of all parking lots, not just in the Golden Horseshoe.

Ms. Levine (along with a few other members of the community) has suggested that we revert to a one-way traffic pattern to improve safety. However, when the drive aisles were one-way, we frequently had drivers driving the wrong way down the drive aisles which created its own problems. I believe the reason the one-way traffic appeared easier to navigate in the past was due to a reduced volume of traffic in the Center when the supermarket was closed, and for several years prior when our parking lot was only partially utilized.

I am on site daily. My traffic engineer has been on site many times both before and after the re-development (as recently as 2/26/19). Many of the safety concerns raised are typically the direct result of a portion of the customers driving in shopping centers:

• at speeds inappropriate for a parking lot
• making wider turns than necessary and cutting into lanes of oncoming traffic
• not looking when they back up
• looking at their cell phones while driving
• offensive driving rather than defensive driving
• not properly pulling forward into parking spots and leaving the back end of the car sticking out into the drive aisle
• parking in the drive aisles and blocking traffic instead of parking in designated parking spots

Two-way traffic has many benefits, such as promoting better traffic flow around the property and alleviating traffic backing up. In addition, many drivers do not expect to drive down one-way drive aisles as they are uncommon to find in most shopping centers, and end up driving the wrong way.
When any parking lot in a successful shopping center (including ours) is busy, drivers will need to be more patient as they navigate the property. If you were to go to most shopping centers on a busy day before the holidays, traffic will back up. Since Seasons opened, we have had a flagger directing traffic every Friday to assist customers, and then later in the afternoon to encourage pedestrian safety when the kids get out of school. We have also used a flagger to assist on Thursdays as needed. We are evaluating customer shopping patterns and trends to see when the flaggers are most needed. We expect to continue to utilize them on peak days such as holidays. I would encourage parents to reinforce with their kids the importance of utilizing the sidewalks throughout the property and the importance of using the crosswalk between CVS/Starbucks. The flagger on Fridays is there to encourage the kids to stay out of the parking lot and stay on the sidewalks.

I appreciate the community's interest in safety. I've offered Ms. Levine, as well as a few others, the opportunity to meet with me and my traffic engineer on site to discuss safety concerns regarding the traffic patterns. I've also suggested to concerned parties that they utilize the outside perimeter drive aisle behind Starbucks and the drive thru ATM, and then park in the lot in front of Seven Woks, the lot in front of Barry's Bootcamp, or the lot on the side of Barry's Bootcamp/by Supply Field. Those lots have less activity.

We rely heavily on our expert consultants while developing and managing the property, including our engineers. During the redevelopment our traffic engineer spent a significant amount of time reviewing our site plan and traffic flow before finalizing the plans and submitting them to the city.
We greatly appreciate the community's support of both the old and new stores and shopping at the Golden Horseshoe for the past 64 years.
Regards,
Robert Fine
Property Manager, Golden Horseshoe Shopping Center
Is Westchester Already Experiencing a Natural Gas Shortage?
Details

Written by

Joanne Wallenstein

Hits: 2645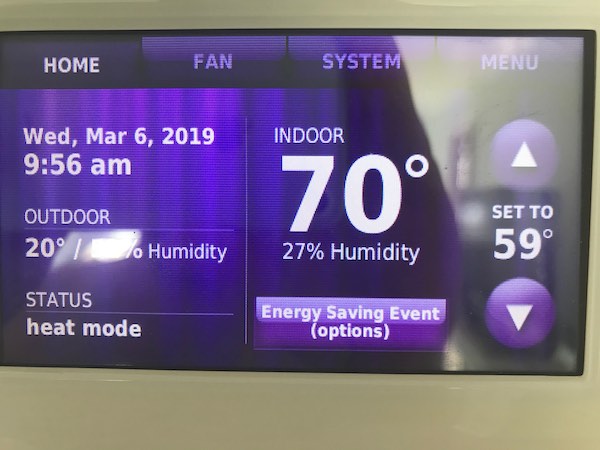 Is Con Edison already experiencing shortages of natural gas in Westchester? When Con Edison announced a moratorium on new gas hook-ups in Westchester, they didn't share just how short they were.
However on March 6 a reader sent us the following; "We participate in Con Ed's voluntary "demand response" program where they take control of our thermostats during periods of peak demand. That has always meant electrical use during the summer. For the first time in 10 years, they have on several occasions activated an Energy Saving Event during the winter. Since electrical use isn't a constraint now, they must be actively dealing with a limited gas supply."
Scarsdale10583 spoke to Bob McGee in the Media Relations Department at Con Edison and asked for an explanation, but we received no reply or update on the status of the current gas supply.
Have you seen similar messages on your thermostat? Please comment below:
Merchants Share Perspectives On Revitalizing Scarsdale Village Center
Details

Written by

Joanne Wallenstein

Hits: 2488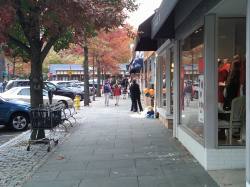 The Scarsdale Forum Downtown Revitalization Committee has released a report summarizing its recent survey of Scarsdale Village merchants, who shared their views on the current and future state of Scarsdale Village Center, and provided essential information on business needs and opportunities.
The questionnaire also asked existing downtown Scarsdale business owners about what might help them improve sales and better meet customer needs, and requested recommendations on complementary providers of products and services that might add to the vitality of Downtown Scarsdale.
A majority of respondents indicated that they perceive the village center as a generally desirable and attractive location for their business, and most intend to stay in the area for the foreseeable future. On the economic front, a majority of the merchants surveyed reported that the health of their businesses is accelerating rather than declining. Some businesses even are considering expanding their square footage.
On the other hand, business owners cited the lack of adequate and desirable parking as the overwhelming obstacle to doing business downtown. There appears to be competition among village merchants and their employees, and shoppers for limited metered parking spaces.
When asked about customer service, merchants believe that they are generally open when customers seek their services, and would be willing to add staff and increase hours of operation If there were prospects for additional sales. They also wish to expand the number of "complementary" businesses that may drive business, including restaurants and a greater variety of retail stores.
In addition, respondents cited a number of key factors that they believe would increase traffic downtown, increase sales and services, and lead to expanded hours of operation, including:
Increase the stock of available parking places for consumers, and provide incentives to encourage employees to park in garages instead of metered parking spaces;

Improve meter management to increase the stock of available consumer parking places, particularly during lunchtime and on Saturdays; and
Add a valet parking service option to leverage existing parking supply and improve consumer convenience.
The Downtown Revitalization Committee has made a number of strategic recommendations based on the survey results:
Form a subcommittee of the Downtown Revitalization Committee to review comprehensive solutions to parking issues in Scarsdale Village Center, including the group's consumer survey, 2018 traffic study, 2018 parking meter study and the Freightway redevelopment project;

Improve the number and variety of restaurants and retail establishments, by combining and comparing merchant and consumer survey results;

Improve communication related to Downtown Scarsdale projects, customer feedback and available advertising channels;

Improve infrastructure and landscaping throughout the village center, in areas such as Chase Park, Boniface Circle, and various green spaces and sidewalks, in anticipation of increased pedestrian traffic, extended evening hours and weekend use of downtown services; and

Make recommendations on how relevant portions of the October 1994 Scarsdale Comprehensive Plan should be implemented in 2019.
The committee intends to work with stakeholders and other interested parties to continue studying revitalization issues and assist in implementing its recommendations.
In commenting on the survey and report, Downtown Revitalization Committee Chair Susan Douglass said, " A thriving downtown is evidenced, in part, by the continuity and health of existing businesses. Village merchants have an established relationship with shoppers, know the market, and are committed to the community. When provided with adequate support and resources, these merchants can evolve, offering new goods and services and/or upgrading their facilities to meet the changing demands of the local community." She continued, "The survey was designed to engage the business community in the market analysis process and help us develop market-based, strategic recommendations to support business retention and expansion initiatives."