Scarsdale Village Government Wants Your Help!
Details

Written by

Joanne Wallenstein

Hits: 785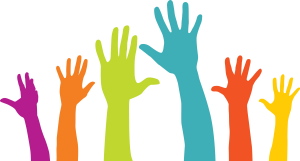 The following was submitted by submitted by the Scarsdale Village Advisory Council on Communications:
Scarsdale is a special community full of residents who give freely of their time in many arena, and our local government is no exception. Ever wonder about "how" and "why" decisions are made in Scarsdale Village government? Do you want to know the best way to contribute to how things are run in our Village? Become a member of a Village board or council!

Scarsdale has a decades-long tradition of volunteerism and civic engagement. If you are interested in taking a more active role in our local government beyond the public comment session of board meetings and public hearings, here is your chance.

At the beginning of each year, the Scarsdale Board of Trustees' Personnel Committee invites all residents to lend their voice, experience, and skills to help shape myriad areas of Village life. Village Staff and Board members rely on insight and recommendations from resident volunteers. Community input is what makes government effective, responsive, and inclusive in resolving problems, addressing current needs, expanding successful programs, and preparing for what lies ahead.

Resident volunteers continually impact our community in a meaningful and positive way, and Scarsdale's boards and councils are responsible for more than many realize.
Want to improve how the Village communicates with its residents? Join the Advisory Council on Communications. Think the Village should be doing more to engage kids? Join the Advisory Council on Youth. Want to impact zoning decisions or the character and feel of neighborhoods? Join the Zoning Board of Appeals or the Board of Architectural Review. There are many ways to contribute. One need only raise a hand.

Here are the ways to get involved:

-Join an Advisory board or council to review timely issues and topics and offer advice to aid in decision making.

-Join a Decision-making board to review resident applications and requests, issue approvals/rejections with relevant conditions.
Listen to the words of three longstanding volunteers in Village government, describing their experiences:
"In addition to offering a great education for children, Scarsdale provides a real community atmosphere for families and empty nesters. By contributing my time and volunteering to village boards and councils, it makes me feel good that I'm doing my part to help foster this community spirit that has always been such a positive trademark of Scarsdale."
-- Andrew Sereysky, Walworth Avenue, Member of Cable Commission and Advisory Committee on Communications
"I've lived in Scarsdale since 1972 and at each stage of my family's life here, I've connected with my community & tried to contribute to relevant organizations. I've made many friends, expanded my network & set an example to my children. It has been a rewarding use of my time & experience & I am proud to make a difference."
-- Carol Silverman, Spier Road, Member, Advisory Council on Scarsdale Senior Citizens and Advisory Council on Communications
"I derive much personal satisfaction from volunteering in my community. My middle school kids are proud of my contributions, and I know that my work really has a positive impact on all Scarsdale residents."
-- Barry Meiselman, Post Road, Member of Advisory Council of Communications and Zoning Board of Appeals

Are You Up For The Challenge?

Descriptions for each volunteer board and council, including duties, time commitments, and more information are available online. Residents can learn about eligibility and access the application here. There is something for everyone depending on your availability and interests! When individuals apply, they are asked to select their top three choices for service. A member of the Board of Trustees will reach out to applicants based on openings to gage their level of interest as well as particular skill sets in determining the best placement. While most positions are filled in the spring, the process does occur on a rolling basis if openings become available throughout the year. Feel free to reach out to Trustees Waldman or Whitestone. rwaldman@scarsdale.com or rwhitestone@scarsdale.com.
Just do it! You won't regret it!
Share Some Love for Valentine's Day
Details

Written by

Joanne Wallenstein

Hits: 999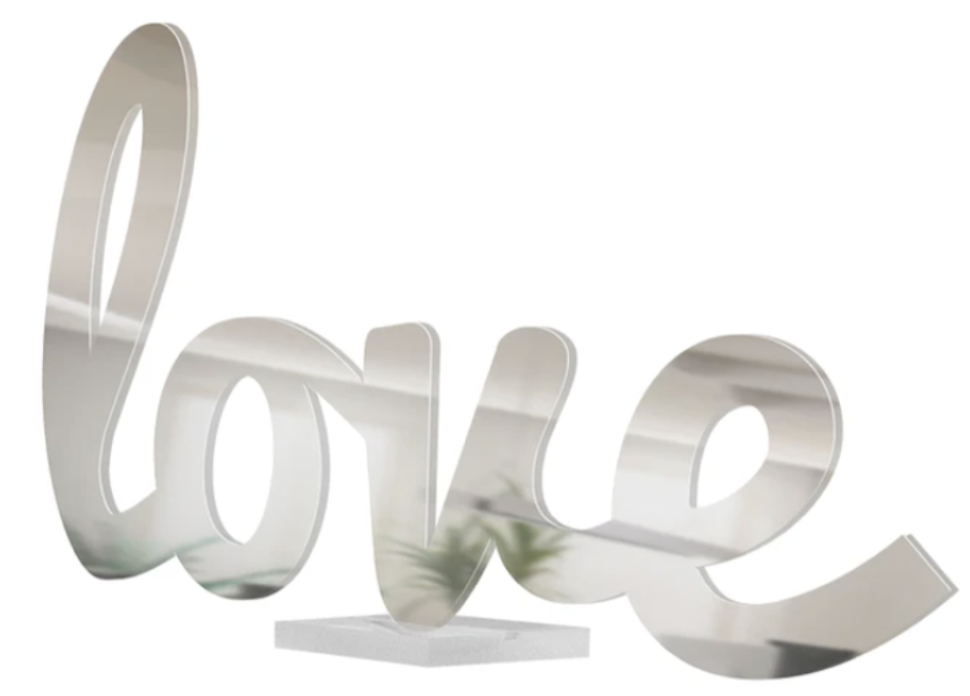 Valentine's Day is coming up on Sunday February 14, and this year, more than ever, we all need to share some love. Take a look at the great gifts local retailers have in store and venture out to shop in person or call to place your orders.
Current Home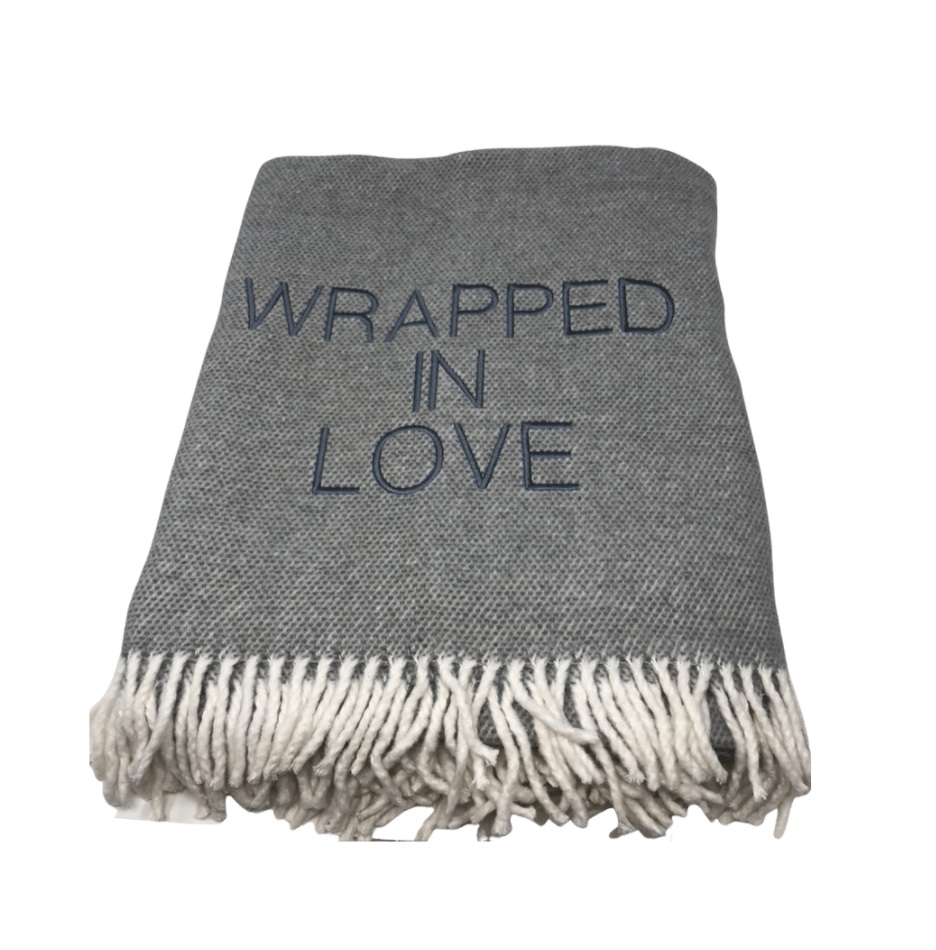 Home is where the love is this Valentine's Day and Current Home has exactly what everyone needs to make time at home special. Current Home is the go-to destination for a large selection of Valentine's Day gifts sure to delight everyone in the family.
This Valentine's Day, wrap up someone you love in Current Home's bestselling machine washable throws. They can be customized in many colors and make a perfect gift.
Price: $190
Send someone you love Current Home's love tabletop sculpture - made of high quality mirror acrylic, this sculpture is ideal for a shelf or table. Available in gold or silver.
Price: $58
Current Home
Golden Horseshoe Shopping Center
1096 Wilmot Road, Scarsdale
(914) 723-2462
NYC: 1189 Lexington Avenue
New York, NY
(212) 601-2656
www.currenthomeny.com
I Am More Scarsdale
I Am More Scarsdale is a unique women's retail boutique in Scarsdale Village, featuring the hottest new trends in fashion, accessories and jewelry. Here are just a few of the cheerful Valentine's gifts you'll find at I Am More in Scarsdale Village: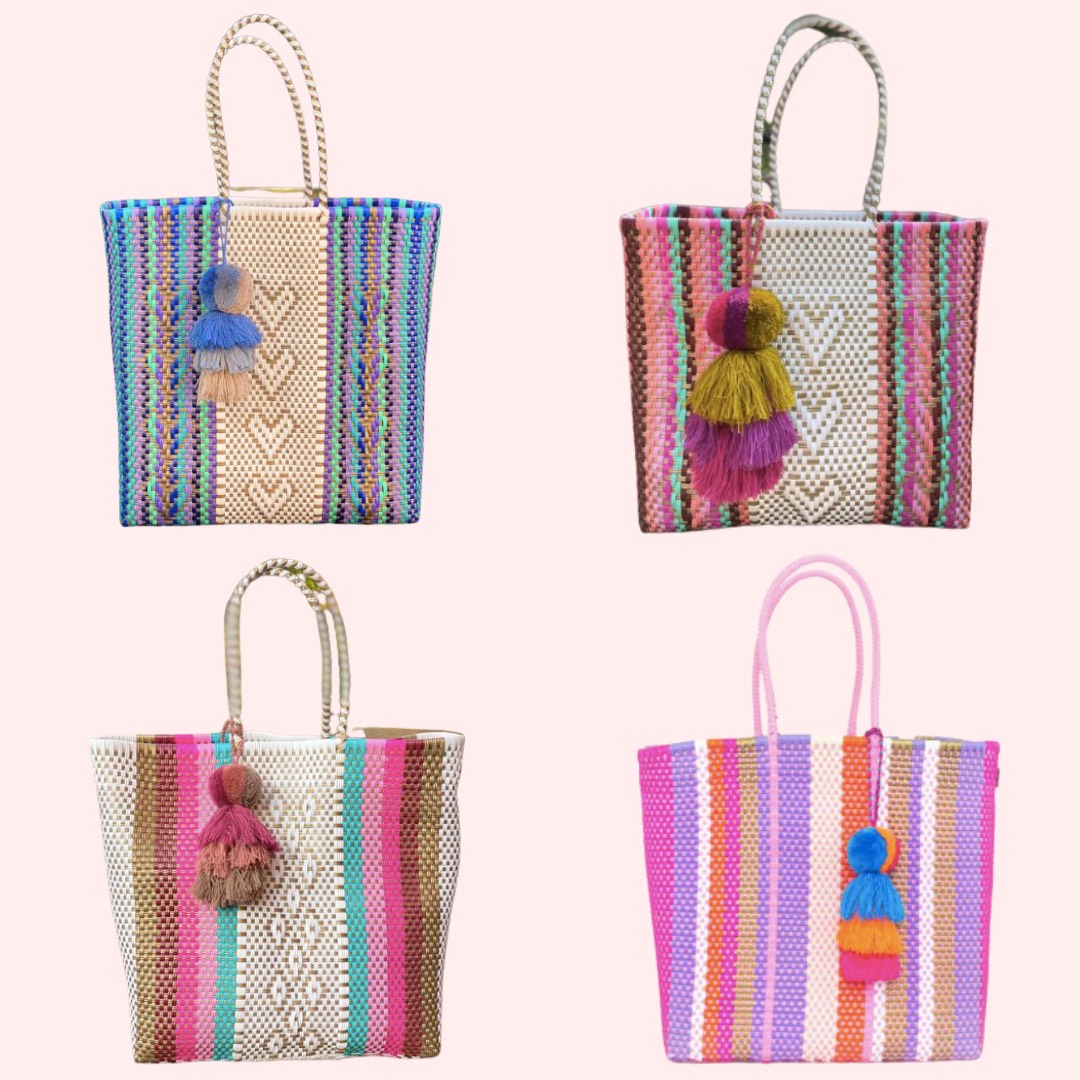 Squeeze De Citron Bags
Made from 100% recyclable plastic, these bags are extremely durable with a rigid structure, are water-proof and have long handles for easy use as a shoulder bag or handy-carry. Their unique texture and colors make them perfect for any lifestyle activity.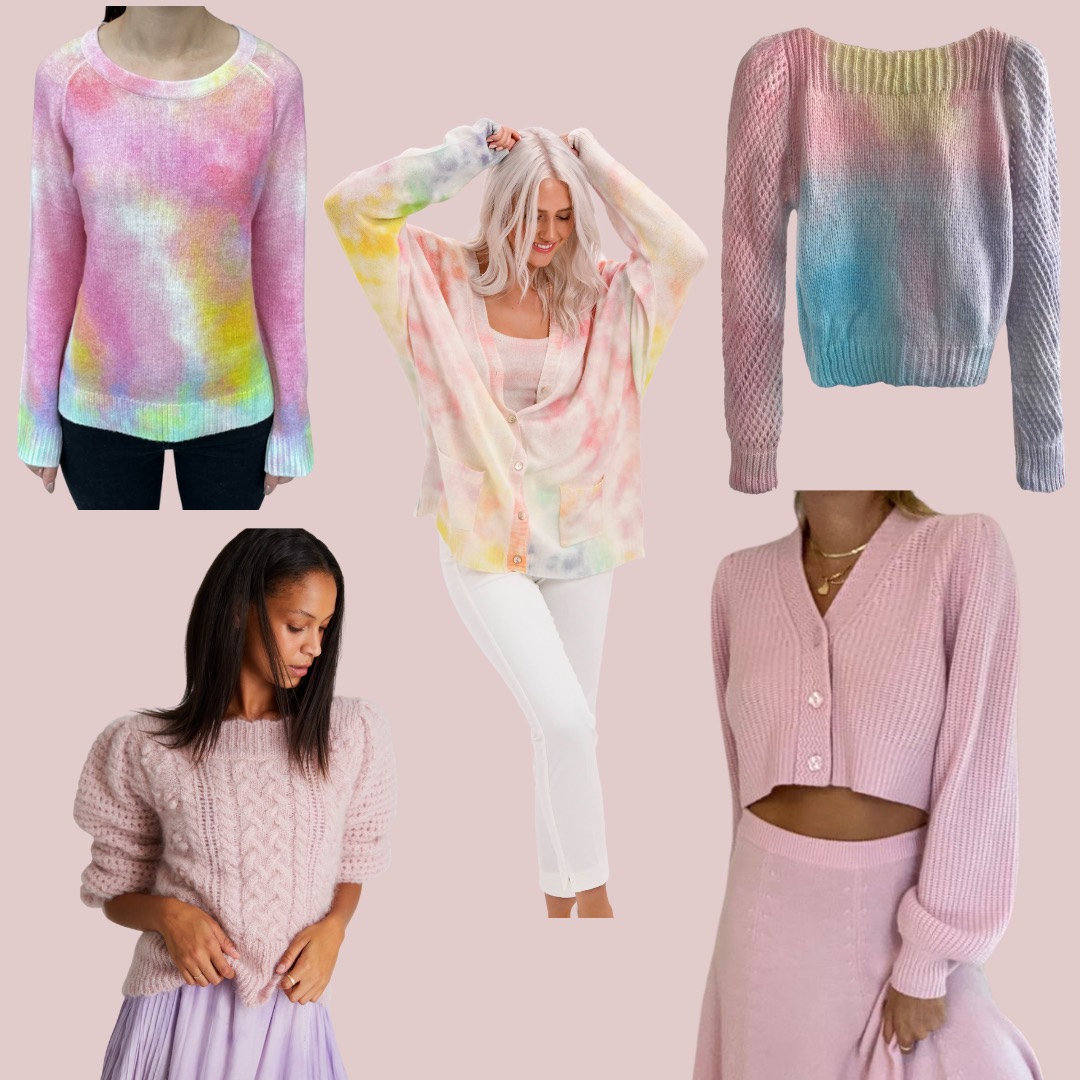 Retail Price: $140
Spring Sweaters
Spring is on the horizon and it's time to start thinking about putting away the heavier layers in favor of some lightweight, pretty, classic and novelty spring sweaters. I Am More sweaters start at $99.
I Am More Scarsdale
6 Spencer Place, Scarsdale
914-723-6673 (MORE)
www.iammorescarsdale.com
Scent Fluence Aroma Design Studio
Experience the influencing power of scent! Find the perfect scent for your home or space or the perfect Valentine's Day gift!
- Explore our curated library of over 65 exclusive scents
- Try our innovative line of scent diffusion systems
- Select from a range of fragrant gift giving items including;
Gift sets, Candles, Soaps, Scented Hand Sanitizers, Scent games for the whole family
- Ask about our private virtual or in person scent library tours
- Find out about our safe and social distance special events
- Phone orders and curb side pick-up available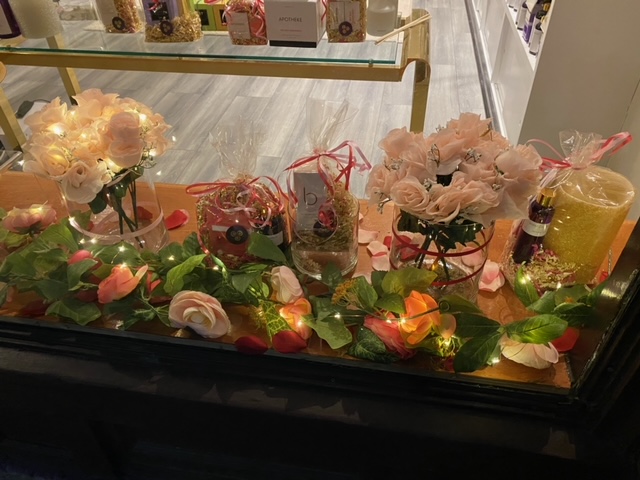 Scent Fluence Aroma Design Studio
22 Harwood Court, Scarsdale
914-338-5070
Open Tues-Sat 10am-5pm
https://www.scentfluence.com

Keep in Mind

Standing Room Only
Bring home a delicious Valentine's Day dinner from Standing Room Only. Check out their daily menu here and call 914-372-4002 to order.
Candy Rox
What's Valentine's Day without chocolate? Shop Candy Rox in Bronxville for Valentine's Day chocolate and candy: 66 Pondifled Road, Bronxville, (914) 779-6750, www.candyrox.com
Valentine's CabaretTo celebrate at home, watch Chill Bucket Productions third annual Valentine's Cabaret: Endless Love, virtual on February 12, 2021 at 8 pm EST.

Chill Bucket Productions returns to present their annual Valentine's Cabaret as a virtual event premiering on Friday, February 12, 2021, with continued access through Sunday, February 14, 2021, streaming on ChillBP.com.
This year's Valentine's Cabaret theme, Endless Love, honors the resilience of our music theatre community and reminds us of the power of that endless love to get us through almost anything. Hosts Dakota Martin and Jeff Rocco will guide an audience on a concise journey exploring the theme of boundless love and its relation to strength, courage, friendship, romance, and everything in between. By curating a variety of musical selections, Martin and Rocco hope to encourage and enlighten audience members while also putting a much needed smile on their faces and warming their hearts.
Tickets start at $10 and will offer a pay what you can tiered scale. Streaming licenses will be sent digitally to access the cabaret and are available at www.chillbp.com or by calling 914-708-9312.
School Board Nominating Committee Announces Election Results
Details

Written by

Joanne Wallenstein

Hits: 1716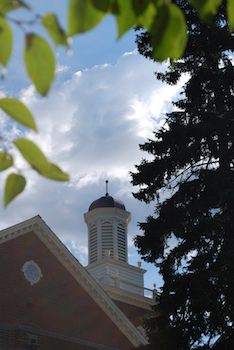 Eleven candidates have been elected to join the Scarsdale School Board Nominating Committee for 2021. The following candidates were elected:
Edgewood – Alan Meizlik and Valerie Phillips
Fox Meadow – Zachary Altschuler and Lauren Kitain
Greenacres – David Fenigstein and Jennifer Teigman
Heathcote – Lauren Breslow Hammer and Jennifer Goldfarb
Quaker Ridge – Stephanie Israel, Stacey Strauss and Mauri Zemachson
A total of 555 votes were cast in the election, all by mail-in ballot.
Vote totals by neighborhood were as follows:
Edgewood – 119
Fox Meadow – 151
Greenacres – 149
Heathcote – 32
Quaker Ridge – 104
This year's new SBNC members will join the continuing members of the committee, each serving a three-year term on the SBNC followed by a 2-year term as part of the SBNC Administrative Committee.
The SBNC will have its first meeting on January 24, 2021, and by the end of March it will nominate two candidates for the Scarsdale Board of Education to fill the seats currently held by Pamela Fuehrer (completing her second term on the Board of Education) and Alison Singer (completing her first term). All Scarsdale residents are welcome to propose Board of Education candidates to the SBNC chair at sbncchair@gmail.com. The SBNC Board of Education candidates, along with any other candidates who may choose to run, will stand for public election May 18, 2021 at the same time as the school budget vote.
Ellen Plum Withdraws Application to Serve as Village Trustee, CNC Seeks Candidates
Details

Written by

Joanne Wallenstein

Hits: 1326

Last week, the Citizens Nominating Committee announced their slate of candidates to serve as Mayor and Village Trustees. The CNC selected former Village Trustee Jane Veron for Mayor, current Village Trustee Jonathan Lewis to run for a second term, and Sameer Ahuja and Ellen Plum to run for their first terms.
Scarsdale10583 published statements and biographical information about Veron, Ahuja and Lewis last week but Plum did not forward her responses in time for publication.
On Monday January 25, 2021 CNC Chair Eric Lichtenstein learned that Plum had withdrawn her application citing personal reasons. Commenting on her decision, Plum said, "As it turned out, the Village BOT meeting times were in direct conflict with another Board on which I currently serve. I regret having to withdraw my name. The members of the CNC whom I briefly met, and the people on the 2021 slate headed by Jane Veron, welcomed me warmly and we all seemed to have the same commitment and drive to serve our wonderful Scarsdale community. This was purely a scheduling issue."
As soon as he got the news, he convened the CNC committee to talk through plans moving forward. The CNC is now soliciting applications from the entire Scarsdale Village for the open position. The applications are due by 8 pm on Sunday, January 31, 2021.
The Citizens Nominating Committee will meet on Monday, February 1st at 8pm for new applicant presentations.
If you are interested in being considered to serve as Village Trustee, contact Eric Lichtenstein at 917-864-1122 or by email at
edlichtenstein@gmail.com or Steve Pass at 917-744-5026 or by email at smpass@gmail.com.
Letters Regarding Gas Leaf Blowers
Details

Written by

Joanne Wallenstein

Hits: 848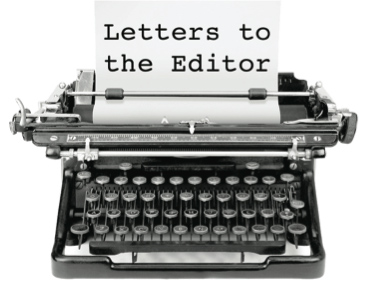 This letter was sent to Scarsdale10583 by Anne Hintermeister:

To Mayor Samwick and the Trustees:
Asking Scarsdale's Conservation Advisory Council to study the use of gas leaf blowers and scheduling a Board Work Session on January 12, 2021 to consider the CAC's findings and recommendations were important steps towards improving quality of life and health in our community.

The CAC report offers the Board practical, reasonable, and enforceable options for amending the Village Code that are supported by recent scientific studies further documenting the harmful effects of gas leaf blower noise and emissions and by a comprehensive review of current electric leaf blower technology.

The CAC's technology review shows that electric blowers are adequate and cost-effective for use by commercial landscapers to remove leaves, clippings and other debris other than during the Fall leaf season. Our Village Code has banned gas blowers from June 1 to September 30 since 1994. Landscapers operating in Scarsdale already own and use electric blowers and everyone's lawns look great. Now is the time to extend the electric-only rule to the Spring. There is no longer a technology or cost argument to justify exposing residents to gas blower noise and emissions in the Spring.

The CAC found that while it was "cost prohibitive" for commercial landscapers to remove leaves in the Fall with electric blowers, it recommended in Option One that the Board mitigate the gas blowers' harmful effects on residents by designating three electric-only days per week during the three-month leaf season. On the remaining four days, landscapers can continue to start at 8 AM, use multiple gas blowers at the same time and blow without limit on small lots in our densely populated neighborhoods. But at least residents would know that they have three days, including weekends, to enjoy their homes and community free of harmful noise and emissions.

The CAC's Option One compromise is more than fair to the landscapers who operate in Scarsdale and to the residents who employ them. The harm caused by gas blower noise pollution and emissions documented in the CAC report would easily justify a total ban. I strongly urge the Board to schedule a hearing on a resolution amending the Village Code to implement Option One in time to protect residents this Spring.

Anne Hintermeister
Chase Road
This letter was written by Susan Douglass:
Dear Mayor Samwick and Trustees:
As a resident of Scarsdale for over three decades, who works from home in Fox Meadow and who is also frequently out walking in many of Scarsdale's other neighborhoods, I can attest to the hugely negative impact of gas-powered leaf blowers. The ear-splitting noise and toxic fumes are detrimental to everyone's health. Fortunately, there are other solutions available to clear residents' properties of leaves.
I strongly urge the Board of Trustees to adopt "Option 1" set forth in the December 2020 Scarsdale Conservation Advisory Council ("CAC") report, "Mitigating the Health, Environment, and Quality of Life Impacts of Gas Leaf Blowers."
The CAC's findings that "[g]as leaf blowers pollute the air, negatively impact landscapers' health, and have excessive noise levels that negatively impact the quality of life for residents …" cannot be disputed. The only open issue is what to do about this detrimental, man-made, and avoidable situation. Do we sacrifice our well-being for the convenience of the landscaping industry, or do we require the landscaping industry to take steps to protect their customers, their own workers, and the well-being of the surrounding neighbors?
The current regulations in Scarsdale prohibit the use of gas-powered leaf blowers from June 1 to September 30; at other times, they may be used Monday through Friday from 8:00 a.m. to 5:00 p.m., and on the weekends from 10:00 a.m. to 5:00 p.m. The regulations exempt golf courses, municipal properties, and schools from these use restrictions, and gas blowers may also be used during emergencies.
In my view, the CAC's proposals, while helpful, do not go far enough; the Board should adopt "Option 1" as a minimum, incremental step. This option proposes banning the use of gas leaf blowers Saturday through Monday, and extends the ban from January. Thus, gas-powered leaf blowers could be used Tuesday through Friday, from October 1 through December 31 – the main leaf season. Electric leaf blowers, which are non-polluting and quieter, could be used at any time of the day throughout the year.
There is a perception that gas-powered leaf blowers are "necessary" to maintain residents' yards, particularly those with large properties, and that the electric leaf blowers lack the power and the battery capacity to allow professional landscapers to do the job adequately. This would be the case if landscapers try to clear all of the leaves by blowing them to curbside (where they create hazardous conditions for drivers, pedestrians and cyclists). However, if landscapers changed their practice to primarily do in-place leaf mulch-mowing, crumbling the leaves into tiny pieces that enrich the soil, there would be a relatively small amount of leaves remaining to bag and remove; this much smaller amount could be handled with the existing technology in electric leaf blowers. This change in practice could likely be accommodated with relatively little additional expense or effort, according to a professional landscaper who testified at the hearing that resulted in the Village of Larchmont banning gas-powered leaf blowers altogether starting in January 2022, one year from now (the hearing can be accessed here: May 18, 2020, with the landscaper's comments at 30.00).
As a general matter, professional landscapers appear to be resistant to change. However, we can promote the upkeep of the appearance of our residents' properties while we also protect and enhance the quality of life for our residents. These are not mutually exclusive outcomes. Please "follow the science" and mitigate the damage caused by gas-powered leaf blowers.
I urge the Board to adopt "Option 1" set forth in the December 2020 CAC report as soon as possible, as it is the absolute minimum that should be done to address this issue. I am also asking the Board to revisit this issue in the near future, with the goal of adopting a complete ban on the use of gas-powered blowers by January 2022, as our neighbors in Larchmont have done.
Susan Douglass
59 Crane Road
This letter is from CAC Chair Darlene LeFrancois Haber

Dear Mayor Samwick and Board of Trustees,

Thank you for your thoughtful response to my letter of November 9, 2020 (also published in the Scarsdale Inquirer on November 13): "Leave the Leaves for the Health of our Environment and our Community: Let's Stop Being Part of the Problem" concerning the use of gas-powered leaf blowers and leaf vacuuming practices within the village.

Your suggestion of a deeper investigation and report on the use and regulation of leaf blowers in Scarsdale by the Conservation Advisory Council (CAC) seems to have come to fruition in the form of their December 2020 report: Mitigating the Health, Environmental, and Quality of Life Impacts of Gas Leaf Blowers. I find this report to be a well-researched and clear delineation of the many issues at hand concerning the use of leaf blowers in our village and urge you to adopt recommendation "option 1," which would effectively extend the current gas leaf blower regulation to begin in January rather than June, and during fall leaf season would limit use to Tuesday through Friday.

In addition, I also urge you to adopt an immediate interim resolution which would bar the use of any gas-powered leaf blowers within 100 feet of a neighboring property and ban the use of push-behind or multiple blowers on properties less than half an acre in size. There is excellent precedent for these types of rulings within our neighboring communities, with both Bedford and Irvington having legislation that specifically restricts gas blower use in more densely populated neighborhoods. Finally, I suggest the Board enact a complete gas blower ban effective January 2022, akin to what our neighboring community of Larchmont has put into place.

In summary, I urge the Board to immediately adopt "option 1" set forth in the December 2020 CAC report, in addition to additional regulations to protect residents and landscapers working in our more densely populated neighborhoods as set forth above. I am also requesting that the Board go even further by enacting a complete gas blower ban for our village effective January 1, 2022.

Sincerely,
Darlene LeFrancois Haber M.D.