SHS Drama Club to Perform "10 Ways to Survive Life in Quarantine" on Zoom
Details

Written by

Joanne Wallenstein

Hits: 1852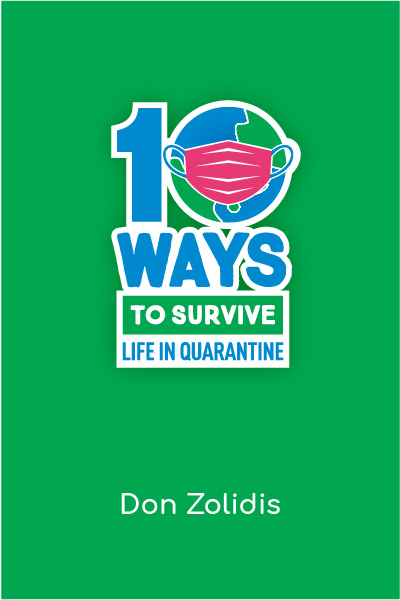 The SHS Drama Club will perform an online play on May 15 and May 16 on Zoom that is open to the entire community. The play titled, 10 Ways to Survive Life in Quarantine, is written by Don Zolidis.
According to Barbara Malecki, the Director of the SHS Drama Club, the idea for a ZOOM performance arose when the club suspected they would not be returning to school this year. Malecki said, "We did not want to let go of our spring show. We were originally going to perform "You Can't Take It With You." We continued to rehearse over Zoom after school closed, in the hopes we would return. As that became less and less likely, we knew we could not perform that particular show over Zoom, as it's just too physical. So I started looking for alternatives."
Asked who is performing in the play, Malecki said, "Seemingly practically the whole club. Not only did our spring play get cancelled, but also the musical put on by the senior class as well as spring sports. So we have nearly all the actors who would have been in You Can't Take It With You plus seniors who would've been in the senior class musical and students from 9th thru 12th who would've been playing softball, tennis, etc."
According to Malecki, "Playwright Don Zolidis is a pretty prolific living playwright. He's sort of a god in the Speech and Debate world, having written many plays that are used as Humorous Interpretation or Duo pieces (he's had a piece in the finals at National Championships nearly every year!), so I've always known his name from living and coaching in that world for so long. I'm in a Facebook group for theatre directors, where Don Zolidis shared that he had written a play specifically for and about our current circumstances. He offered directors a chance to read it for free. I read it, laughed all the way through, and then started asking permission from high school admin (they said YES!), applied for rights, got them and here we are!"
What is the play about? Here's a synopsis. If you're spending a long time at home, it can be a challenge to keep yourself occupied. Luckily, 10 Ways to Survive Life in a Quarantine is full of handy solutions, from putting on a musical with your dog, to becoming an announcer for a made-up sport, to falling in love with an inanimate object. Hey, we promised handy solutions - we never said they wouldn't be strange. Whether or not you're inspired to take up origami and squirrel observation, this new play written by Don Zolidis is sure to bring a laugh to anyone who finds themselves unexpectedly indoors. Appropriate for the whole family!
Malecki is overseeing the project as the main director, but because they had about five weeks to prepare, she also asked for volunteers to help direct small groups. So there are ten student directors, mostly juniors and seniors and one very eager freshman.
Will it be open to the entire community and here is the Zoom link: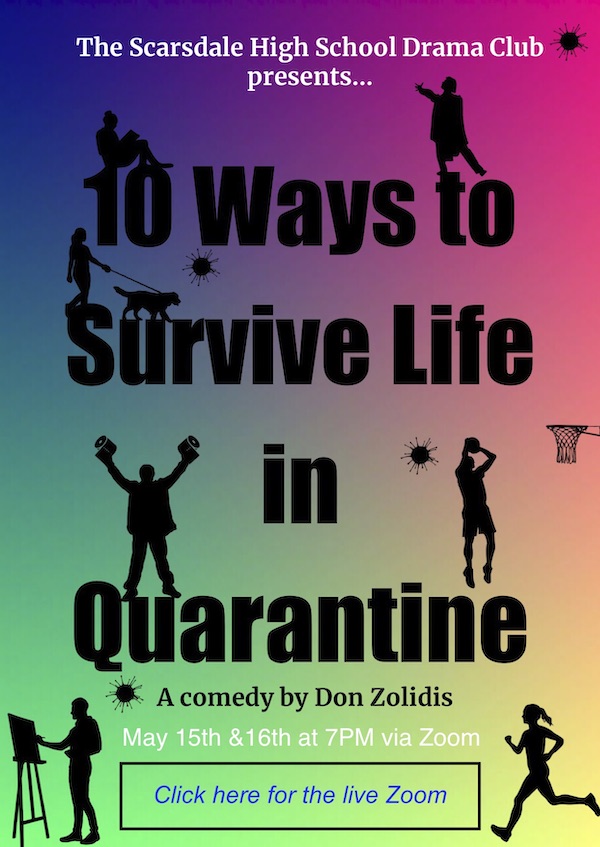 How Well Do You Know Your Art History? Local Art Advisor Launches Daily Quiz to Keep Art Alive During the Pandemic
Details

Written by

Joanne Wallenstein

Hits: 2454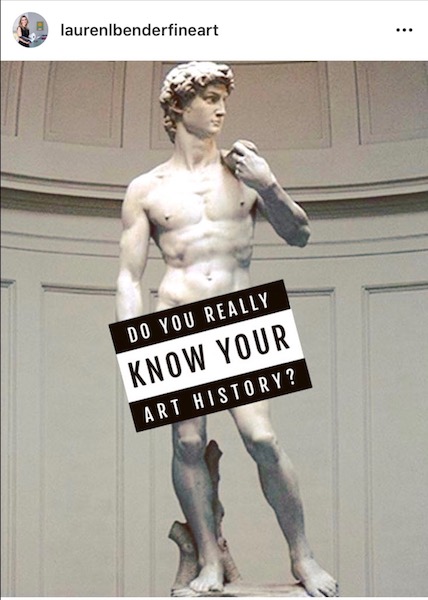 Which piece of public art was removed from New York City due to citizen outcry? Was it Keith Haring's 1986 Crack is Wack mural, Richard Serra's 1981 Tilted Arc, Damien Hirst's 2005 The Virgin Mother or Christo and Jean-Claude's The Gates (2005)? If you answered Serra's monumental sculpture, Titled Arc, you would have won -- or at least skidded in as a runner up -- on Lauren Bender's daily Instagram quiz, How Well Do you Know your Art History?
With galleries shuttered, spring auctions postponed and upcoming art fairs a pipe dream, art advisor Lauren Bender has taken to Instagram, but not to post a photo of a recent installation or current exhibition. To Lauren, quarantine called for something more: equal parts stimulation, distraction and, of course, some friendly competition.
On her Instagram page, Lauren put a virtual call out to all armchair historians, trivia buffs, friends, colleagues, followers and just about everyone else stuck at home, inviting them to participate in a daily art history challenge.
Every weeknight at 8 pm, she posts the day's challenge on her Instagram "story". Quizzes vary in genre and time period and range from the academic to the dishy. The first participant to correctly respond via direct message wins. Winners, and often the runners up, are announced the following day at 5 pm. Responses have been overwhelmingly enthusiastic, and Lauren has gotten a kick out of reconnecting with old friends and colleagues and even meeting several new clients.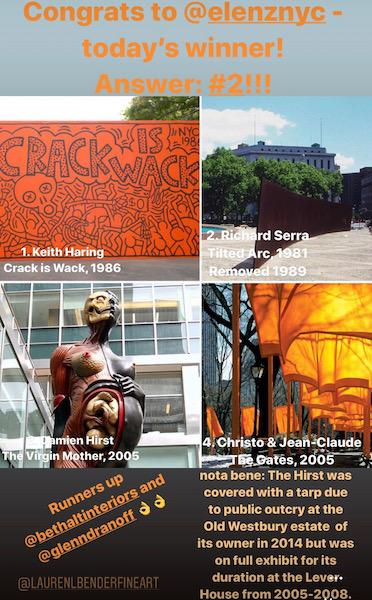 A resident of Scarsdale since 2011, Lauren is an art advisor, independent curator and owner of Lauren Levin Bender Fine Art Advisory LLC. She has been working in the New York art world for over two decades, guiding clients in the formation, acquisition, deaccession and management of modern and contemporary collections.
Asked about the impact the pandemic is having on the art world, Lauren said, "In a way, there is a candor and informality
going on right now that is making the art world more accessible and democratic."

To serve her clients from a distance, Lauren has been guiding both novice collectors and longtime art enthusiasts through online exhibitions and viewing rooms as well as joining live talks that she says wouldn't have been possible when she was running around the City. "Artists have been taking over their galleries' Instagram accounts on a weekly basis providing not only greater insight into their processes but also a window to their personalities, studios and homes," Lauren said.
"A screen will never replace experiencing a work of art in person, but this terrible moment in time has forced everyone to slow down," said Lauren. "I'm not saying it's all rosy – art professionals and artists alike are struggling and the pandemic will undoubtedly affect some of the art world's infrastructure like art fairs -- but it's important to remember the art world existed long before the commercial art fair," Bender points out.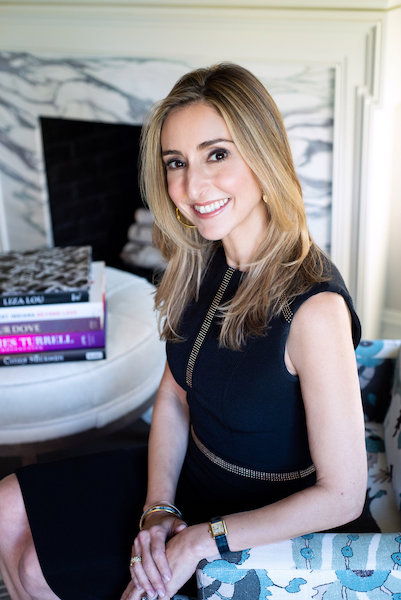 Lauren Bender"We're all waiting to see not just when, but also how, the art world will fully reopen its doors," said Lauren. "But for now, it's clear collectors are starting to resurface, whether to begin acquiring again or just eager for cultural experiences they've been missing."
Lauren points out we often forget that some of today's most celebrated artistic achievements stemmed from unprecedented historical moments. "Much of the world's most iconic works of art were created under duress or worse," said Bender. "Think of Picasso's Guernica or Dorothea Lange's Migrant Mother. What artists will make of this time has yet to be seen. It's something for us all to look forward to."
For now, Lauren remains at home in Scarsdale, cooking, cleaning, home schooling, and carrying on as an art advisor - sheltered in place. Play along with Lauren or just follow for fun on Instagram @laurenlbenderfineart.
Long Time Resident Paul Sved Passes Away
Details

Written by

Joanne Wallenstein

Hits: 2512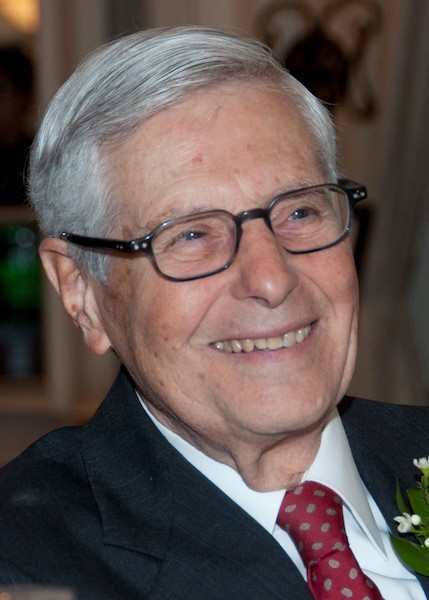 Photo Credit Beverly PickerPaul Sved (1935 - 2020), an Engineering graduate of Rensselaer Polytechnic Institute (RPI) and long-time resident of Scarsdale, passed away from COVID-19 on April 10, 2020. Paul was preceded in death by his wife of 47 years, Beverley (Dahmer) Sved.

Paul was born in Budapest, Hungary on May 21, 1935 to Klari and Andor Sved. As a young boy, Paul survived the war in one of Raoul Wallenberg's Swedish safe houses in Budapest. Tragically, Paul's father and uncle, who had helped feed fellow Jews, were murdered by the Nazis supported by the Arrow Cross, the Hungarian Fascist party. The German officer in charge spared women and children, but had the men shot and tossed into the Danube River. While in the safe house, Paul's knack for engineering was already evident. Out of curiosity he dismantled the military phone connecting the house to Nazi headquarters, a feat that could have resulted in summary execution. Fortunately, the phone was quickly reassembled.

After the war, Paul and his mother went to Switzerland. While waiting for a U.S. visa, Paul was sent to boarding school in England. After being admitted to the U.S., Paul and his mother joined a paternal uncle and his family on Bridge Farm in Avon, NY.

Upon completing his engineering degree at RPI, Paul was a ski instructor in Denver, CO, before taking on a job with the American firm, Gates Rubber, and moving to Brussels, Belgium. Upon his return to the U.S., Paul met his future wife Beverley (also an RPI graduate) while working in the marketing/engineering department of IBM in Cambridge, MA. They were married in 1971. They lived for several years in Montclair, New Jersey, and Paris, France, before moving to Scarsdale, NY, in 1988, shortly before retiring from IBM. Paul was a great supporter of his wife's civic involvement in Scarsdale. Beverley served as Mayor of Scarsdale in the years 2003-2005 and was the recipient of the 2018 Scarsdale Bowl Award.
Paul's understated kindness and readiness to be of help to the less fortunate accompanied him during his whole life. Paul was in exceptional physical shape until his fatal encounter with the corona virus that killed him. He was an avid skier, hiker, and cyclist.

Paul had recently relocated to Kendal on Hudson, a retirement community in Sleepy Hollow, NY, where he was a lively part of the community.

He is survived by his cousins Charles Guttmann, Marietta Pritchard, Doris Ablard, in the U.S., and George Sved in Spain. He will also be missed by many other loving relatives and friends across the world, including Jennifer, Jonathan and Katie Ablard, David, Michael, and Will Pritchard in the U.S., Richard Steiner, Margaret Guy, Mary Steiner, and Anne Streather in England and Scotland, as well as his beloved goddaughter Anne Cnops in Italy, godson Justin Lukach in the U.S., as well as Christina, Tania, and Alex de Auer of Toronto, Canada and Dubai, UE.
Arrangements for a memorial service at a later time have yet to be determined.
Remembering Alex Sussman
Details

Written by

Joanne Wallenstein

Hits: 4335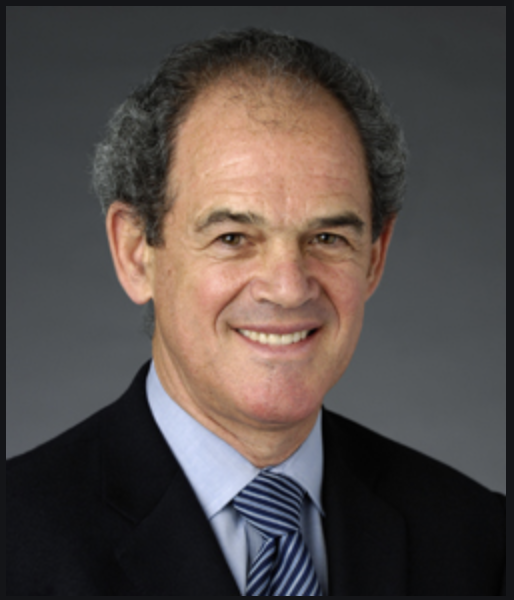 30- year Scarsdale resident Alex Sussman passed away on April 19, 2020 at the age of 73. Alex graduated from Princeton University and Yale Law School, after which he clerked for civil rights activist and jurist the Honorable Constance Baker Motley.

He was a partner from 1979 to 2009, and of counsel from 2009 to the present, at the law firm of Fried, Frank, Harris, Shriver & Jacobson. He was a successful corporate litigator, the co-author of a legal treatise on Takeover Defense, and a lifelong advocate for civil rights. Among his proudest accomplishments were his numerous pro bono representations throughout his career including a Sixth Circuit appeal against the Ku Klux Klan. He was a former board and executive committee member of the Legal Aid Society of New York and board member of New York Lawyers for the Public Interest, among other leadership roles.

He was active in the Association of the Bar of the City of New York, where he was the founder and former chair of the Committee on Mergers, Acquisitions and Corporate Control Contests. He has also served as the chair of the Pro Bono and Legal Services Committee and as a member of the Federal Courts and Judiciary Committees.

He is survived by his wife of 47 years, Edna, children, Jason (Abby), Carl (Nicole), Matthew (Karen) and Eric (Lexi), grandchildren, Henry, Aliza and Galon, and his sister, Barbara (Marc). He will be greatly missed by his family and many friends who loved him.
Contributions Needed for Bread of Life Food Pantry
Details

Written by

Joanne Wallenstein

Hits: 1260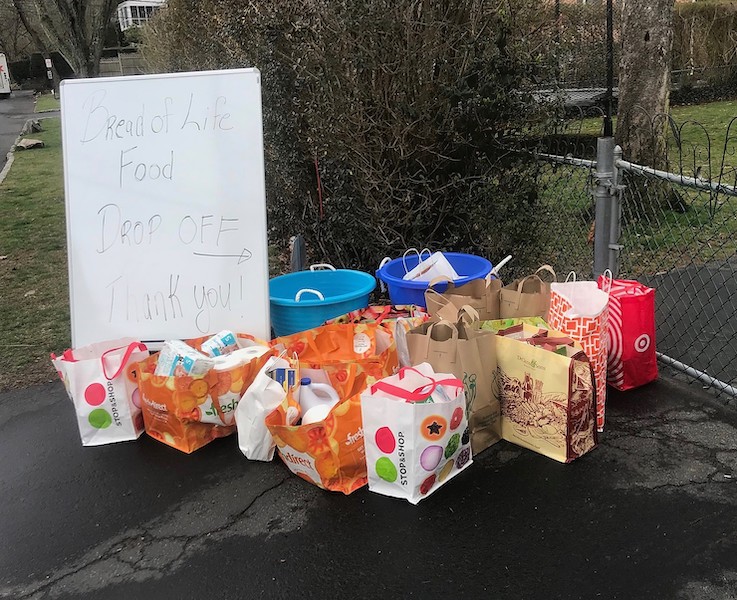 Scarsdale 10583: As you may know, food pantries have been hit especially hard during this pandemic. While they typically depend on restaurants and grocery stores to donate their extra inventory, recent shutdowns and the hoarding of food has significantly cut their supply. Additionally, the demand for food has surged, as an unprecedented number of people face unemployment. The New York Times has a great article that summarizes the dire circumstances.
To help food-insecure people in Westchester, I am collecting food items and delivering them to the Bread of Life Food Pantry, a 501(c)(3) not-for-profit organization which feeds over 10,000 country residents weekly. Everyday between 10am to 6pm, I place a food donation box at the end of my driveway (9 Wayside Lane).
While I initially received many contributions, the number of donations has begun to trickle. I ask for your help publicizing my initiative. Your assistance would benefit many who are struggling to feed themselves and their loved ones.
Best,
Adam Wasserman
Junior at Scarsdale High School
9 Wayside Lane
914-715-4586