Season's Readings from Our Local Experts: Books for Everyone On Your List
Details

Written by

Joanne Wallenstein

Category: The Goods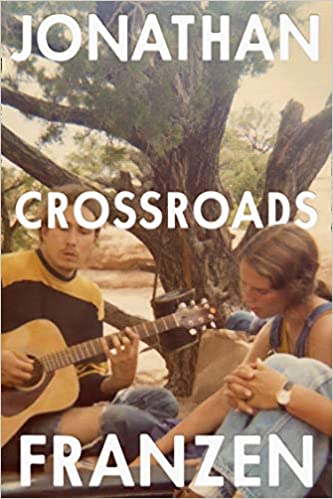 Looking for the perfect books to give this year to family and friends? We asked Scarsdale's local experts, Mark and Jessica Fowler, owners of Bronx River Books at 37 Spencer Place in Scarsdale Village for their suggestions. Here are their top season's readings:
Crossroads is Jonathan Franzen's first novel in six years, and his most realistic storyline to date. Five members of a family in 1970s suburban Chicago strive mightily to do the right thing. But living an ethical life is far from easy. The portrait of teenage psychology, in particular, is terrific.
Codebreaker by Walter Isaacson is a gripping biography of Jennifer Doudna, the charismatic winner of the 2020 Nobel Prize in Biology for the discovery of the CRISPR gene editing technique, which has the potential to cure genetic disorders and transform the future of the species in unpredictable ways.
A perfect companion read to Codebreaker is Hidden Valley Road by Robert Kolker, a wonderfully compassionate account of a midcentury American family with twelve children, six of whom were diagnosed with schizophrenia. They became the focus of research into the origins of the disorder, which gene-editing tools, such as CRISPR, may someday treat or prevent.
In Empire of Pain, Westchester resident and longtime New Yorker contributor Patrick Radden Keefe (who read at the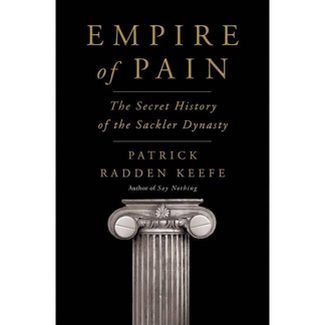 bookstore from his wonderful previous book, "Say Nothing") explores the role of the Sackler family in the OxyContin addiction crisis. The book won the Baillie Gifford Prize for best work of non-fiction in 2021.
Best known for her novel Fates and Furies about a troubled contemporary marriage, Lauren Groff goes in an entirely different direction in Matrix, a historical novel about Marie de France, the illegitimate sister of Eleanor of Aquitaine, who was banished to a convent in 1158. There Marie, a poet and visionary, builds an intentional community of women, living and working together, thriving in the absence of men.
Mary Jane by Jessica Anya Blau is a joyous coming-of-age novel, also set in the 1970s. A 14-year-old girl from a very strait-laced family expands her horizons when she nannies for the child of a psychiatrist, who happens to be administering intensive addiction therapy to a rock star and his actress wife, who are staying at his home for the summer. Cultures clash.
If you think "graphic novels" are just comic books by another name, immerse yourself in Seek You by Kristin Radtke, a moving and beautifully drawn exploration of the "silent epidemic of loneliness" in America. Shortlisted for the 2022 Carnegie Medal for best nonfiction book.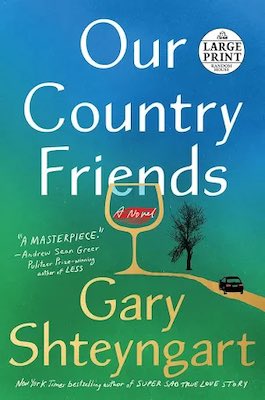 In Our Country Friends, by Gary Shteyngart, eight friends gather in a compound in the Hudson Valley to wait out the pandemic together. A tale of wine, friendship, romance, and betrayal – very funny, but with a dose of heartbreak.
Orson Scott Card of Ender's Game renown has written a touching new young adult novel, entitled Lost & Found about the challenges of growing up and harnessing one's potential.
In Gaia Cornwall's picture book, Jabari Jumps, young Jabari, with the help of his patient father, works up the courage to jump off a diving board.
In his Klara and the Sun, Kazuo Ishiguro effectively and movingly suggests that humans must confront the line between consciousness and sentient artificial intelligence or risk losing their own humanity.
An arrogant young MFA candidate tells his writing instructor that he has devised the perfect plot for a novel, one so good he can't possibly disclose it. Shortly thereafter the student turns up dead. The Plot by Jean Hanff Korelitz is the bookstore's favorite psychological thriller of the 2021.
Finally, Walkable Westchester, a longtime favorite local guidebook, was completely revised and updated in 2021. It is the perfect cure for cabin fever, anytime of year.
Oh Donna! Village Clerk Donna Conkling Retires After 20 Years in Scarsdale
Details

Written by

Joanne Wallenstein

Category: The Goods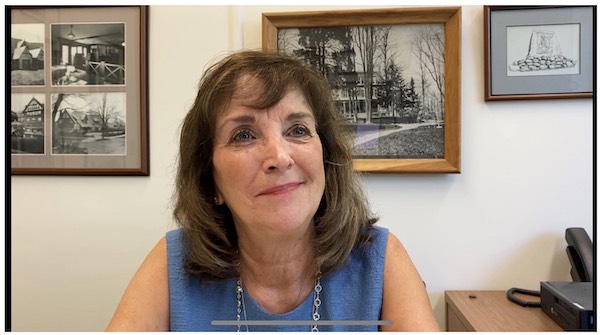 As Deputy Mayor Justin Arest said at Donna Conkling's last Village Board meeting on November 23, "she might be unreplaceable." Conkling, who has been the glue that held together Village Hall for the last 20 years, retired this week. In Conkling's own words, "the Village Clerk's office has the privilege of being the front desk of Scarsdale Village Hall," and due to her position she got to know so many residents on a personal level.
Beyond handling taxi and parking permits, dog licenses, birth, marriage and death certificates, Conkling had the pivotal job of managing all elections in accordance with NYS law. At times it wasn't easy. During contentious elections she found herself monitoring poll watchers, measuring the setbacks from the polling place for solicitors navigating complex regulations, the transition to automated voting machines and an ever changing roster of election sites. It could not have been easy but she rarely exhibited even the slightest hint of frustration.
She attended 20 years of Village Board meetings where she was responsible for recording the proceedings and publishing the minutes. That's a lot of late nights. She served eleven mayors, hundreds of trustees and swore in police officers, firefighters and 165 volunteers on boards and councils – every year!
Yet Conkling took it all in stride and seemed to enjoy it too. In a video about her job on the Village website Conkling said, "Being able to make a small difference is professionally and personally fulfilling."
At her last Village Board meeting Conkling received long overdue thanks for her years and years of service.
Mayor Jane Veron said, "Anyone who has met Donna knows that she is beyond compare. Always calm and steady, Donna is the behind the scenes engine that keeps Scarsdale running each and every day…. Donna fulfills all of her duties with grace and smarts. She is a font of information, understanding every nuance and detail of our Village, and she makes sure nothing falls through the cracks. Donna knows more than you could possibly imagine about Scarsdale Village, and she has been the constant through the ups and downs of Village life." … "You are exceedingly capable, warm and wise. You are understated in your countenance and yet overachieving in your results…. you have devoted your heart and soul to your job. You have that magic touch, and we have been blessed by your presence."

Randy Whitestone explained that he got to know Conkling during his many years of purchasing parking permits. He said, "She does her job efficiently and well… She has run elections flawlessly." Turning to Conkling he said, "You represent what's best in Village Government."
Lena Crandall said, "Donna I am going to miss you." Referring to an incident in 2016 regarding the filing of candidate nominee petitions, Crandall said, "If only I had listened more closely to the advice you gave me when I ran the CNC….Thank you for your many years of service to Scarsdale."

Jonathan Lewis called Conkling, "Efficient, fact based and prepared." He said, "We need more people like you in public service."

Karen Brew said, "You have been a consistent force within Scarsdale for 20 years and we are the better for it….It's always done with a smile. Thank you for so many years of exceptional service to the community."

Samir Ahuja agreed. He said, "Your impact is felt across Scarsdale. We will carry your legacy forward. Thank you for two decades of service.

Justin Arest joked, "I am going through the stages of grief. I didn't want to believe it at first – I think I may be at acceptance now. You are possibly unreplaceable." He recounted a meeting he had with Conkling not long ago regarding the Village's parking permit system. She suddenly remembered an elderly couple who always purchased a permit who she had not heard from this year. She made a note to reach out to them to make sure they were okay, saying, "There are so many wonderful people that live in this Village."

Village Manager Rob Cole read Conkling's lengthy job description and called her a "consummate professional." He said, "Her accomplishments are too many to list."

Resident Dara Gruenberg waited until late at night to comment. She said, "I have had the pleasure of working with Donna Conkling for the last several years in various capacities. She is warm, patient, so generous with her time, and always helpful. I don't think I fully comprehended how much territory the role of the clerk covers or how much responsibility Donna has until I interviewed her for the Advisory Council on Communications video series "Village Voices". If you aren't sure what the duties of the clerk are, watch the video. You will be blown away. Donna has her hands in everything that goes on in the Village. As an aside, Donna did the entire script from memory in just one take! It was extraordinary! Donna, I will miss our chats and miss seeing your smiling face — now smiling eyes —when I walk into Village Hall. I wish you all good things in your next chapter, particularly spending time with your beloved and accomplished daughter (and your husband too!) Thank you for your selfless dedication to our community. You are one of a kind, and I feel so fortunate to have had the privilege to work with you. You represent the best of what the Village has to offer its residents.

Madelaine Eppenstein thanked Conkling "for her commitment and service above and beyond." She said, "Congratulations on your retirement – it is a new beginning."

Mayra Kirkendall Rodriguez said, "I will miss you."

Choking back tears Conkling had the last word. She said, "How can I possibly sum up these past 20 years which have abolutely flown by? I have served 11 mayors and 38 trustees, attended at least 500 Village Board meetings and written just shy of 11,000 pages of Village Board meeting minutes (sometime to me it seems like it should be more than that.)
...The decision to retire was very difficult. I spent many hours struggling with the concept of retirement and leaving a job that I loved.
….There are so many people to thank – my colleagues in Village Hall -- we have always been like family and have always worked together as a team to strive to provide the best service to the residents of this Village, a huge thank you to the mayor and trustees who give so much of their time and energy, working tirelessly to keep Scarsdale the outstanding and unique community it is. And of course, my deepest thanks to the residents of Scarsdale, many of whom I will miss tremendously.
Finally, I want to thank all of you for putting your faith and trust in me to serve as your Village Clerk for so many years. My heart is full this evening of so many memories--I will never forget any of you; thank you for allowing me to be part of your lives as you have been part of mine. It has been and honor and a privilege."

With that, there was a standing ovation and a long round of heartfelt applause for a woman who was a friend to all in Scarsdale.
Over 200 Children Vaccinated on Sunday at Drive Thru Clinic
Details

Written by

Joanne Wallenstein

Category: The Goods
Justin Arest with Dr. Holly GilbertThree local doctors vaccinated over 200 children, ages 5-11 on Sunday November 7, 2021. Dr Holly Gilbert, a Primary Care and Infectious Disease doctor in Scarsdale, Dr Debbie Horn, a pediatrician in Scarsdale and a Dobbs Ferry pediatrician, held a drive thru vaccination clinic in Dobbs Ferry from 9-4. While the children were vaccinated, excited parents documented the momentous occasion with pictures.
Parents and Sarah Mayer, Gilberts 12 year-old daughter helped out and Scarsdale's Deputy Mayor Justin Arest and Dobbs Ferry Mayor Vincent Rossillo came to lend their support.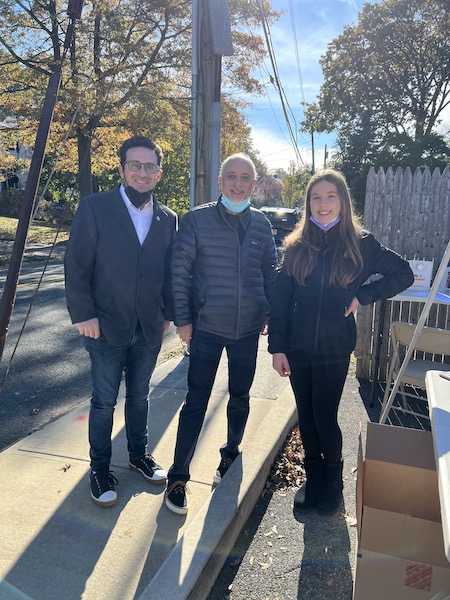 Deputy Scarsdale Mayor Justin Arest, Dobbs Ferry Mayor Vincent Rossillo and Sarah Mayer
Hartsdale Tobacco Store Caught Selling Concentrated Cannabis and Tobacco Products to a Minor
Details

Written by

Joanne Wallenstein

Category: The Goods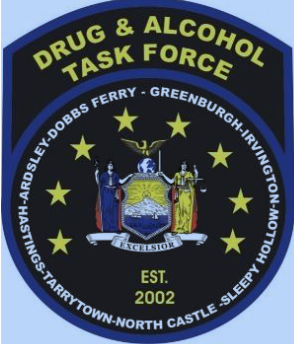 As Scarsdale weighs their policy on permitting the sale of cannabis in the Village, the Greenburgh Police issued the following report on November 15, 2021:

On Thursday November 11, 2021 members of the Greenburgh Drug and Alcohol Task Force and Greenburgh Street Crime Unit conducted an investigation into underage sale of tobacco products and concentrated cannabis. As a result of the investigation the owner of Hartsdale Tobacco located at 205 E Hartsdale Ave, Muhemmed Abisse 10/20/1992, was issued a desk appearance ticket ticket for selling concentrated cannabis and tobacco products to a minor. Additionally, Rylee-Ann Domogma 11/23/01 an employee at the Smoke Shop located at 260 Saw Mill River Rd in Elmsford was issued a desk appearance ticket for selling tobacco to a minor. Both parties are due to return to Greenburgh Town Court on December 17, 2021 for arraignment.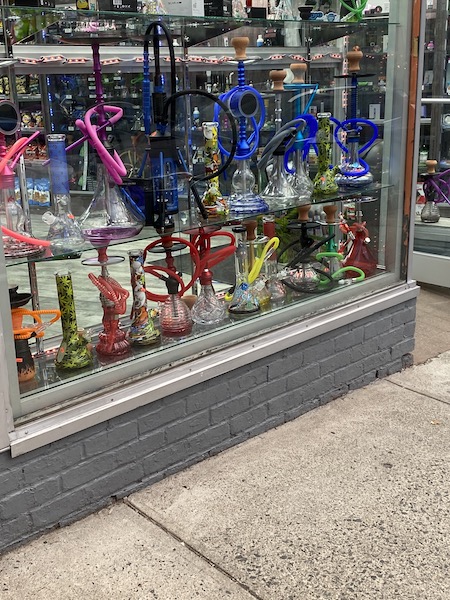 Any questions with respect to this Investigation should be directed to the Commanding Officer of the Greenburgh Drug and Alcohol Task Force, Sgt. Sean Hagan at 914-989-1725.
Historic Home is Razed Before Preservation Committee Completes Its Work
Details

Written by

Joanne Wallenstein

Category: The Goods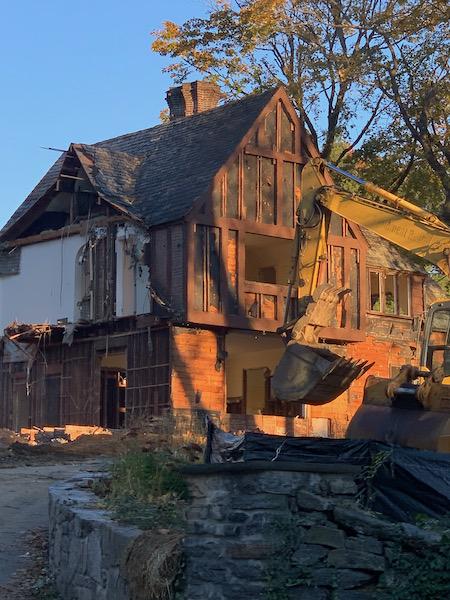 In spite of a leading architectural historian's finding that a 1920's Tudor home designed by W. Stanwood Phillips warranted preservation under Scarsdale's current code, the home has been all but demolished.
An application to raze the house at 41 Hampton Road was considered at the June 29 and July 27, 2021 meetings of the Committee of Historic Preservation. After the June meeting, the Committee for Historic Preservation sought the opinion of architectural historian Andrew Dolkart who found that the home warranted preservation.
In his opinion he noted:
"The most talented architects working in revival styles, especially medieval-inspired styles, often provided details that give a sense that the house was centuries old and has either weathered over time or been built with primitive technologies." He says, 41 Hampton Road exhibits this in "the irregular texture of the heavy roof slates, in the carefully grooved woodwork that Phillips specifically noted on his elevation drawings, in the turned and squared, medievalizing balusters, in the stylized detail of the spandrels, keystone and lintel of the entrance arch, in the gable overhangs with drip pendants etc."
He also observes that the house has retained its architectural integrity to a very high degree in that "the windows, slate roofing, woodwork, brickwork, and other elements of the building all appear to be original."
His criteria to rule that the house warranted preservation were as follows:
1. The home is the work of a master as it was designed by architect by W. Stanwood Phillips, a noted architect who was "closely involved with creating the character of the Village.
2. The home is the "quintessential Scarsdale home," and part of the "broad pattern of Scarsdale history."
3. The home embodies the "distinctive characteristics of an English Tudor Revival style house" and uses the style "in an extremely creative manner to create a fine example of the middle-class suburban architecture that distinguishes Scarsdale.
Due to the fact that two members of the committee were not present at the July 27 meeting, Chair Adam Lindenbaum held over a decision until the full committee could be in attendance the following month. The application was again adjourned at the committees next meeting on September 28. (There was no meeting in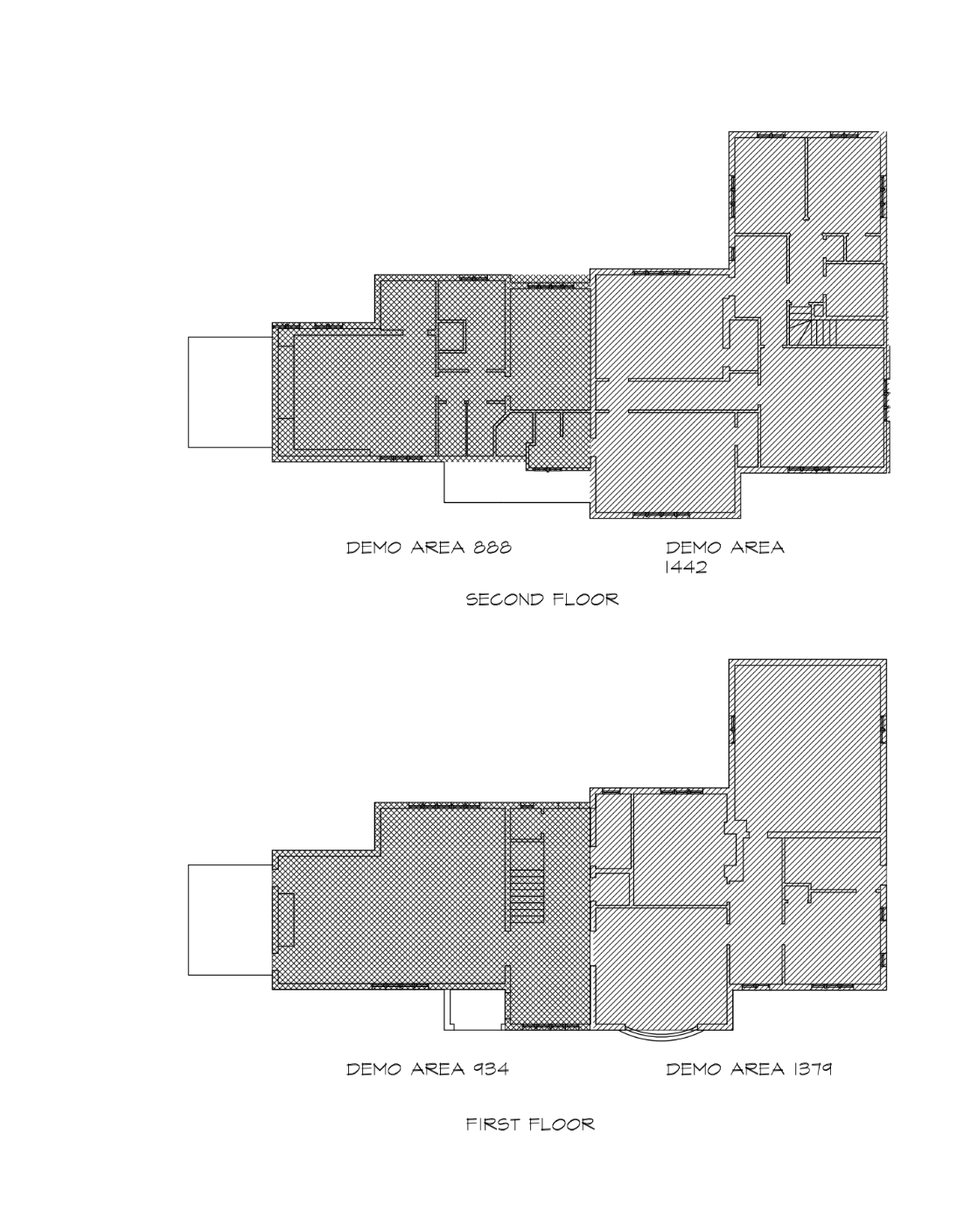 The BAR granted approval to demolish 50% of the house.August.)
However, the applicants didn't wait for a ruling by the Committee for Historic Preservation before applying to the Board of Architectural Review to demolish a good part of the house. On August 23, then owner Stewart Hung won approval for what was called a "front addition" to the house. The documents show that the BAR approved demolition of 50% of the structure and removal of "stucco beams and brick," the distinctive features listed in historian Dolkart's memo. The Board of Architectural Review approved plans by architect Miguel Sostre to build a 9,500 foot square house that bears no resemblance to the original historic structure.

This week, Brite Avenue Development, owned by Eilon Amidor, demolished a good part of the house, the entry, the windows, the brickwork and more. Brite Avenue Development is now listed as the owner of the house.
Why the Board of Architectural Review (BAR) considered and approved the demolition while the application for preservation was still pending before the Committee for Historic Preservation and likely to be found to warrant preservation is not clear. Oddly, the application to the Committee for Historic Preservation to demolish the house continues to appear on monthly agendas and was marked "Adjourned" on September 28 and October 26, 2021.
On November 4, the Committee for Historic Preservation released the agenda for their November 30, 2021 meeting and the applicant is now applying to "Demolish the remaining 59% of house with garage built in 1930."
In granting the developer permission to demolish 50% of the historic home, did the Board of Architectural Review consider preservation of the homes historic elements, its façade, grand entry and the elements Dolkart listed in his memo? Did anyone from the Board of Architectural Review speak to committee members on the Committee for Historic Preservation?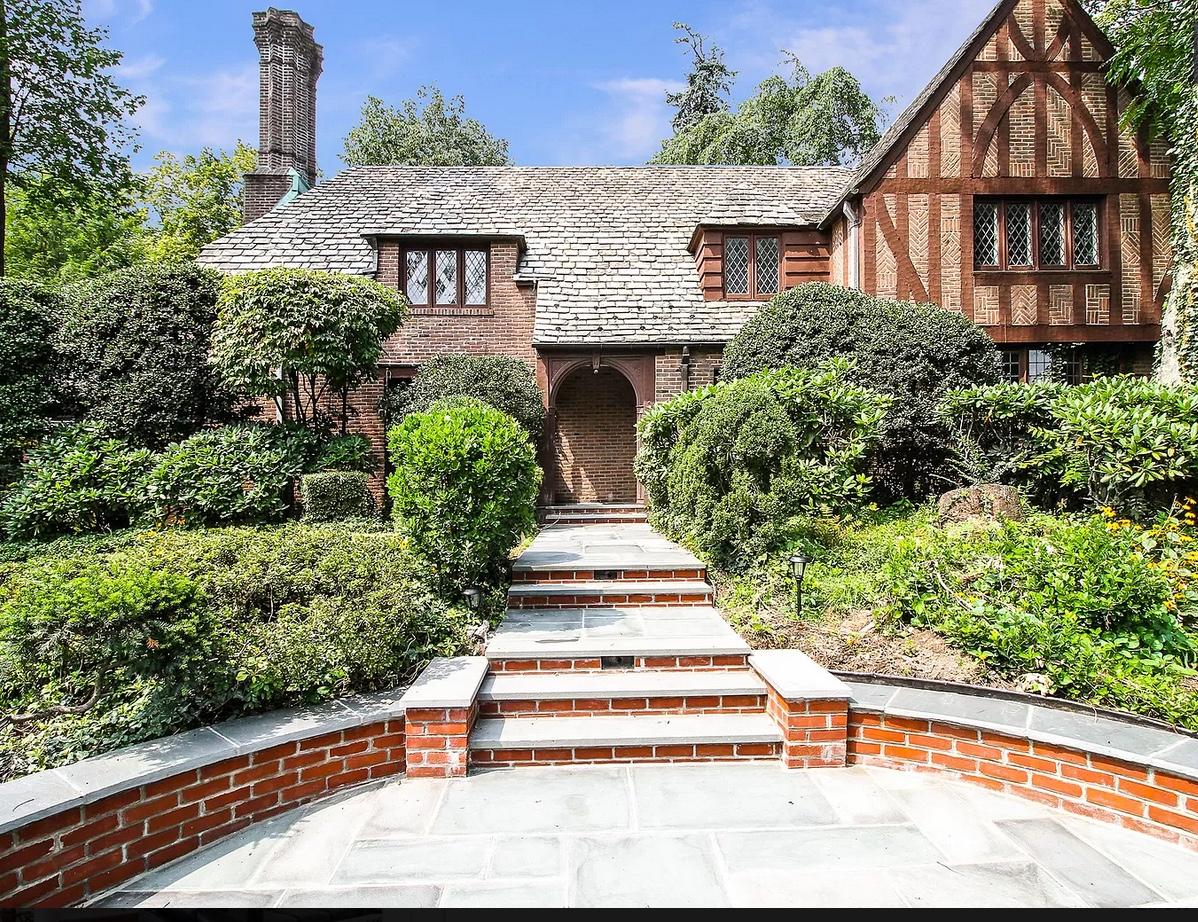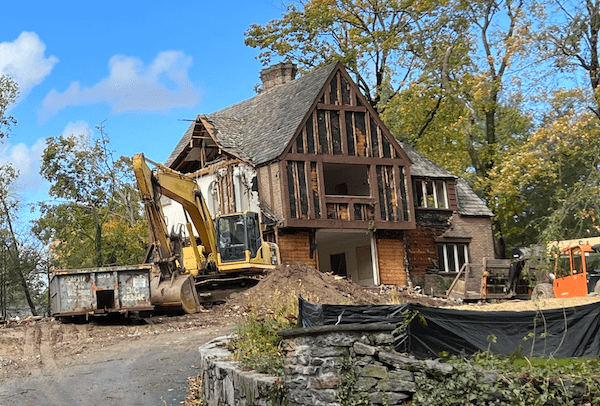 (Before and after: According to the CHP they only took down 41% of the original house.)
From the property record it appears that the Building Department was well aware of the developer's plans as it granted approval to remove 14 trees on September 8, 2021 and approved a "front addition, new circular driveway and stormwater management system" on October 16, 2021.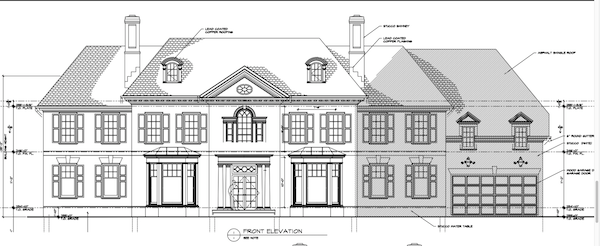 The BAR approved construction of a 9,500 square foot house. The shaded portion on the right is the remains of the existing structure.
It would be good to have a better understanding of what occurred. Can simultaneous applications be filed before both committees? Does the Village need to revise their procedures for applying to the Committee for Historic Preservation and the Board of Architectural Review? What does it mean to preserve a historic home? Does the façade need to be saved? What about the architectural details?
We have emailed our questions to Frank Diodati who heads the Building Department, the Chair of the Board of Architectural Review, members of the CHP, the Village Manager and the Mayor and received no response.