SBNC Seeks Candidates for Two Seats on Scarsdale School Board
Details

Written by

Joanne Wallenstein

Category: The Goods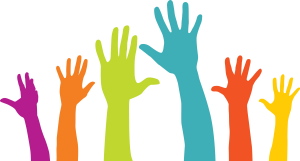 The School Board Nominating Committee (SBNC) is seeking to identify potential candidates to serve on the Scarsdale Board of Education. The SBNC held its first meeting of 2020 on January 26th and is now engaged in active outreach to build a robust candidate pool.

Over the next several weeks, SBNC members will recruit and review candidates in order to nominate three candidates for the nonpartisan slate in the next school board election. The school board election and budget vote are slated for Tuesday, May 19, 2020. Scott Silberfein and Chris Morin are completing their tenures on the board.

The SBNC invites all Scarsdale School District residents to propose names of qualified individuals to serve on the Scarsdale Board of Education by email to sbncchair@gmail.com. A candidate must be at least 18 years old, a U.S. citizen, a qualified voter, and a resident of the Scarsdale School District for at least one year prior to the May 19th school board election date.

Interested candidates should complete a biographical information form and submit it via email to the SBNC Chair, Amy Lewis, at sbncchair@gmail.com as soon as possible, but no later than 5:00 PM on Tuesday, February 25, 2020. Forms are available on the SBNC website at www.scarsdalesbnc.com. Please see the "Join the School Board" tab or contact the SBNC Chair for further information.

Contacts:
Amy Lewis, Chair
Todd Cohen, Vice Chair
Lori Gottlieb Talks in Scarsdale
Details

Written by

Joanne Wallenstein

Category: The Goods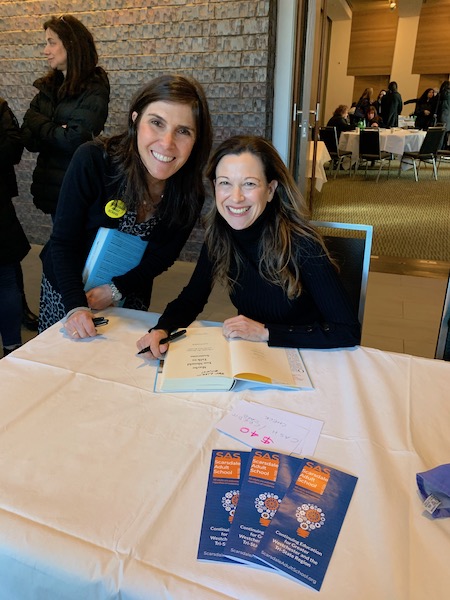 Jill Serling with Author Lori GottliebShe's the someone everyone wants to talk to, and many fortunate fans got to do just that at Westchester Reform Temple on January 21, 2019 when author, journalist, television producer and psychotherapist Lori Gottlieb visited Scarsdale, courtesy of the Scarsdale Adult School.
Gottlieb is the author of the best-selling book, "Maybe You Should Talk to Someone," and came to town as part of a national book tour. For the few who have not read the book, it tells the stories of four patients' journeys through psychotherapy while at the same time chronicling the therapy sessions of Gottlieb herself, as she struggles to come to terms with the loss of a relationship. She said, "I was getting ready to get married and my fiancé announced that he did not want to live with a kid (Gottlieb's son) under his roof for the next ten years. I didn't see this coming…" In her version of the story she told herself, "He's a psychopath – how could he do this to me?" But her therapy reveals how her actions impacted the break-up.
Why is the book so popular with both the lay and professional communities? Gottlieb thinks she has figured it out, explaining, "I think so many people are reading it because I didn't clean myself up. It resonates with people …. I was really open about what was going on because I assumed no one would read it."
She is right about so much but was totally wrong about the potential of her book. It is an international bestseller, and now being translated and sold in countries where one would not think that psychotherapy was popular including Mongolia, Serbia and Japan. The book will also be the basis of a new television series, produced by Eva Longoria's company, with the pilot in production by the same people who produced "The Americans." The series will follow patients and therapists, inside and outside of the therapy room.
Gottlieb hopes the book will clear up many misconceptions about therapy. She said, "Though 30 million Americans are in therapy, there is a stigma about it ….. people don't talk about their pain or their struggles because they think it's not interesting. If they are having emotional pain, people don't see someone until they are having the equivalent of an emotional heart attack."
She said, "There is an epidemic of loneliness in our culture. People are connected online but disconnected. They spend evenings co-computing. People can't be in the place that they are – they are always somewhere else via their devices." How to combat this alienation? Gottlieb took a first step by barring cell phones from her son's bar mitzvah. She said, "The kids had the best time." Other parents followed suit and made the same rule for their kid's celebrations.
About psychotherapy, she explained, "There is something about the energy in the room when you are sitting with someone. You see facial expressions. It takes to time to develop relationships."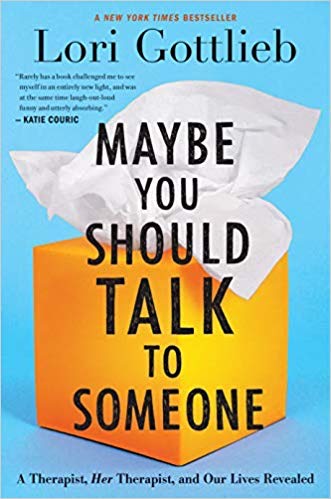 Are the characters featured in the book Gottlieb's real patients? Yes, the patients are real people though one is a composite of a few people. Otherwise everything that happened in the book really happened to these people with details altered to protect their confidentiality.
Has she encountered people she cannot work with? Gottlieb said she did have a patient that she called a "help rejecting complainer." That's a patient who just wants to complain and does not want help. She ended up terminating work with that patient.
What were some of the AHA moments? Moderator Lori Rotskoff observed, "Many think that therapists are going to provide concrete suggestions on how to act and what to do." Gottlieb explained, "Patients have to be vulnerable and accountable." Rather than provide specific solutions to problems, Gottlieb helps patients to find insights into their own behavior and to use what they learn in life. She said, "I am not giving advice. I am helping people see their situation the way a therapist might and "provide a revision to their own story." She continued, "Therapists offer wise compassion. We hold up a mirror to show you what you're not able to see."
Though people often do anything they can to avoid thinking about death, Gottlieb thinks we can all benefit from confronting it. She said, "We are all going to die – but we don't know how and when. Every morning we get up and have a choice on how we are going to handle the day. We can be more intentional about the time we have here. We don't want to look back and say, "I wish I did this or that." If we live with intentionality we won't look back with regrets."
Following the talk, books were available for sale from Bronx River Books in Scarsdale. Gottlieb signed copies and chatted with the many buyers who were clearly enamored with her and her work.
Thanks to Jill Serling, Director of the Scarsdale Adult School, moderator Lori Rotskoff and Westchester Reform Temple for another fascinating community event.
Scarsdale's Top 10 Stories for 2019
Details

Written by

Joanne Wallenstein

Category: The Goods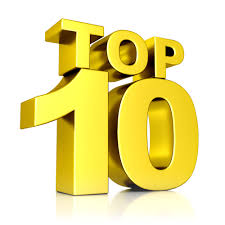 It's that time of year again. Time to look back, take stock and contemplate the end of the year and the end of the decade. What were the top 10 stories on Scarsdale10583.com this year? I think the results may surprise you – because they definitely surprised me.
Admittedly, sometimes the number of hits on a story does not necessarily indicate interest among readers in Scarsdale. Keep. in mind, that the number of clicks on a story can be affected by bots and postings on social media.
We have covered a variety of topics, including national issues, crime, and politics but Scarsdale residents are always most interested in the hometown issues that make our community such a special place to live. Our readers are most apt to click on content about the retail scene, police and fire reports, local restaurants, student accomplishments and high school happenings.
Here is summary of what interested most of readers in 2019 in order of popularity. Take some time to reread your favorites and let us know what you are most interested in hearing more about as this new decade unfolds.
SHS Students use Electromagnets to Create Spiderman Wall Climbing Technology.
http://scarsdale10583.com/section-table/103-school-news/7549-shs-students-use-electromagnets-to-create-spiderman-wall-climbing-technology
Bronxville Woman Arrested after Shooting Husband at 5 am.
http://scarsdale10583.com/section-table/29-around-town/7484-bronxville-woman-arrested-after-shooting-husband-at-5-am
Fatality at Scarsdale Train Station
http://scarsdale10583.com/section-table/107-todays-news/7641-fatality-at-scarsdale-train-station-causes-suspension-of-service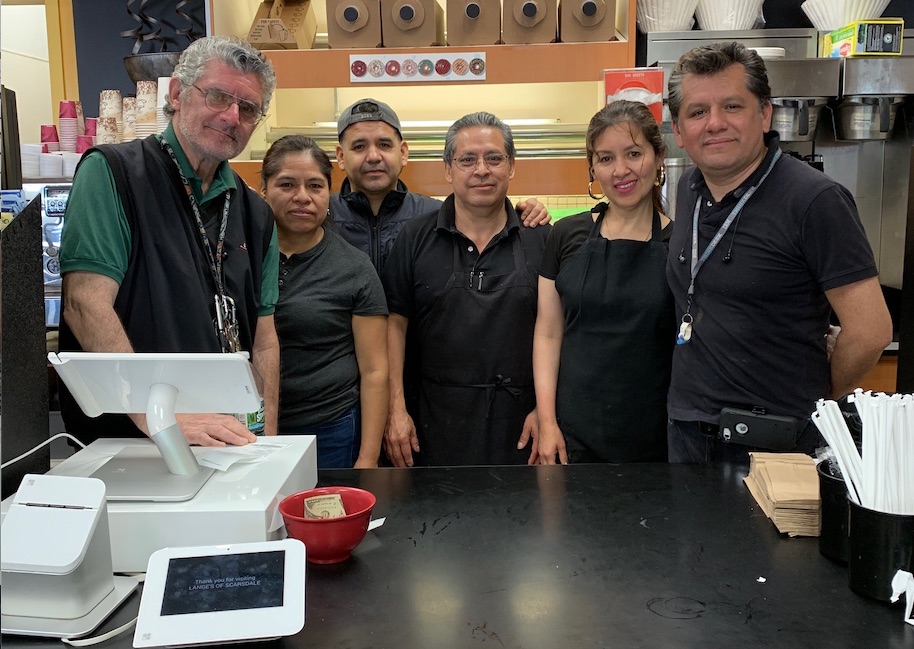 Lange's Deli to Close After 47 Years in Scarsdale
http://scarsdale10583.com/the-goods/7609-lange-s-deli-to-close-after-47-years-in-scarsdale
Who Knows Where the Stores Go? Lord and Taylor and LF to Close
http://scarsdale10583.com/section-table/29-around-town/7758-who-knows-where-the-stores-go-lf-and-lord-and-taylor-to-close
Board of Education Elects Silberfein for a Second Year as President and Reviews Protocol for Public Comments
http://scarsdale10583.com/schools/7692-board-of-education-elects-silberfein-for-a-second-year-as-president-and-reviews-protocols-for-public-comment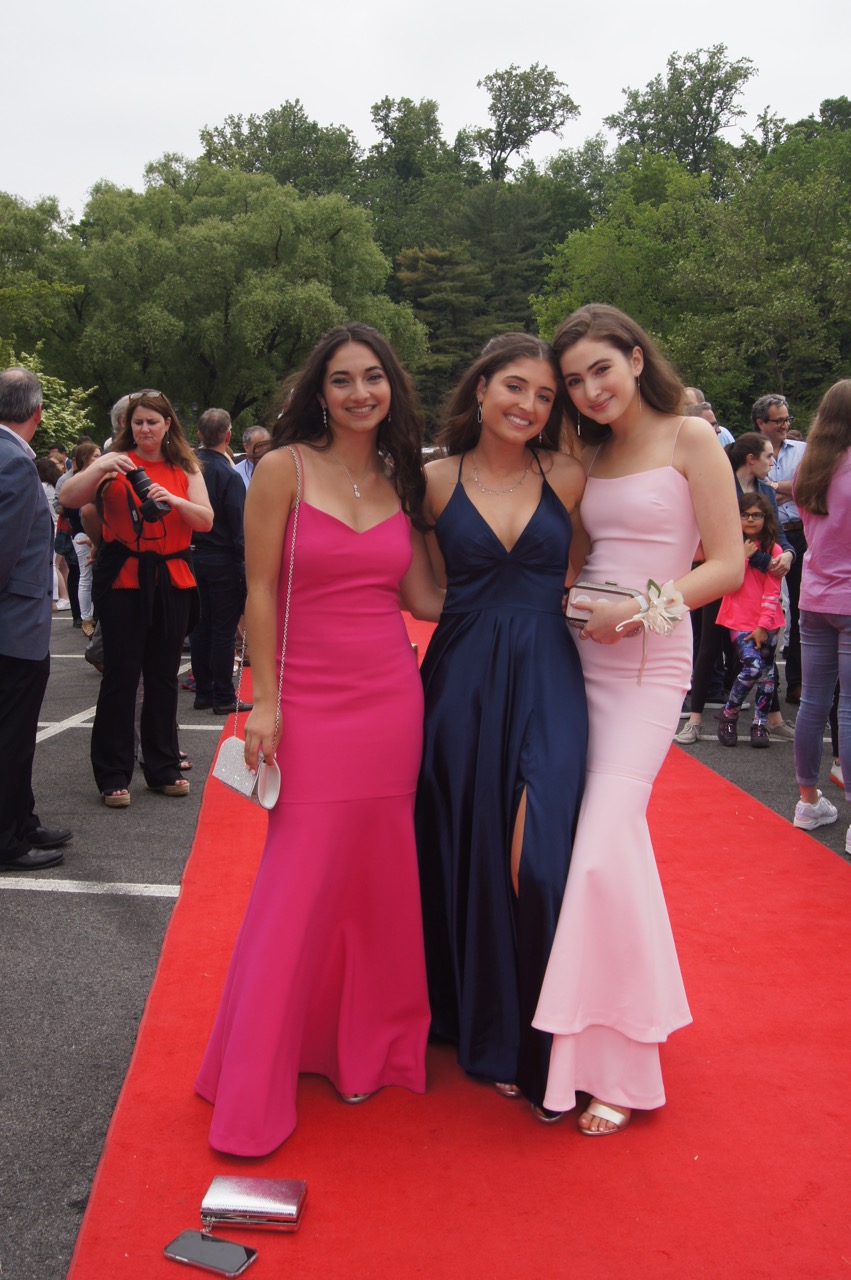 Prom 2019: All Dressed Up and Somewhere to Go
http://scarsdale10583.com/schools/7624-prom-2019-all-dressed-up-with-somewhere-to-go
Man Struck at Hartsdale Station was a Person of Interest in Double Murder in the Bronx
http://scarsdale10583.com/arts-a-entertainment-601/7413-mta-releases-name-of-man-struck-by-train-at-hartsdale-station-on-sunday
Where Have All the Restaurants Gone?
http://scarsdale10583.com/section-table/30-neighborhood-news/7631-where-have-all-the-restaurants-gone
Fire Engulfs 72 Mamaroneck Road
http://scarsdale10583.com/the-goods/7355-fire-at-72-mamaroneck-road
What would you like to see covered in 2020? Share your ideas in the comments section below.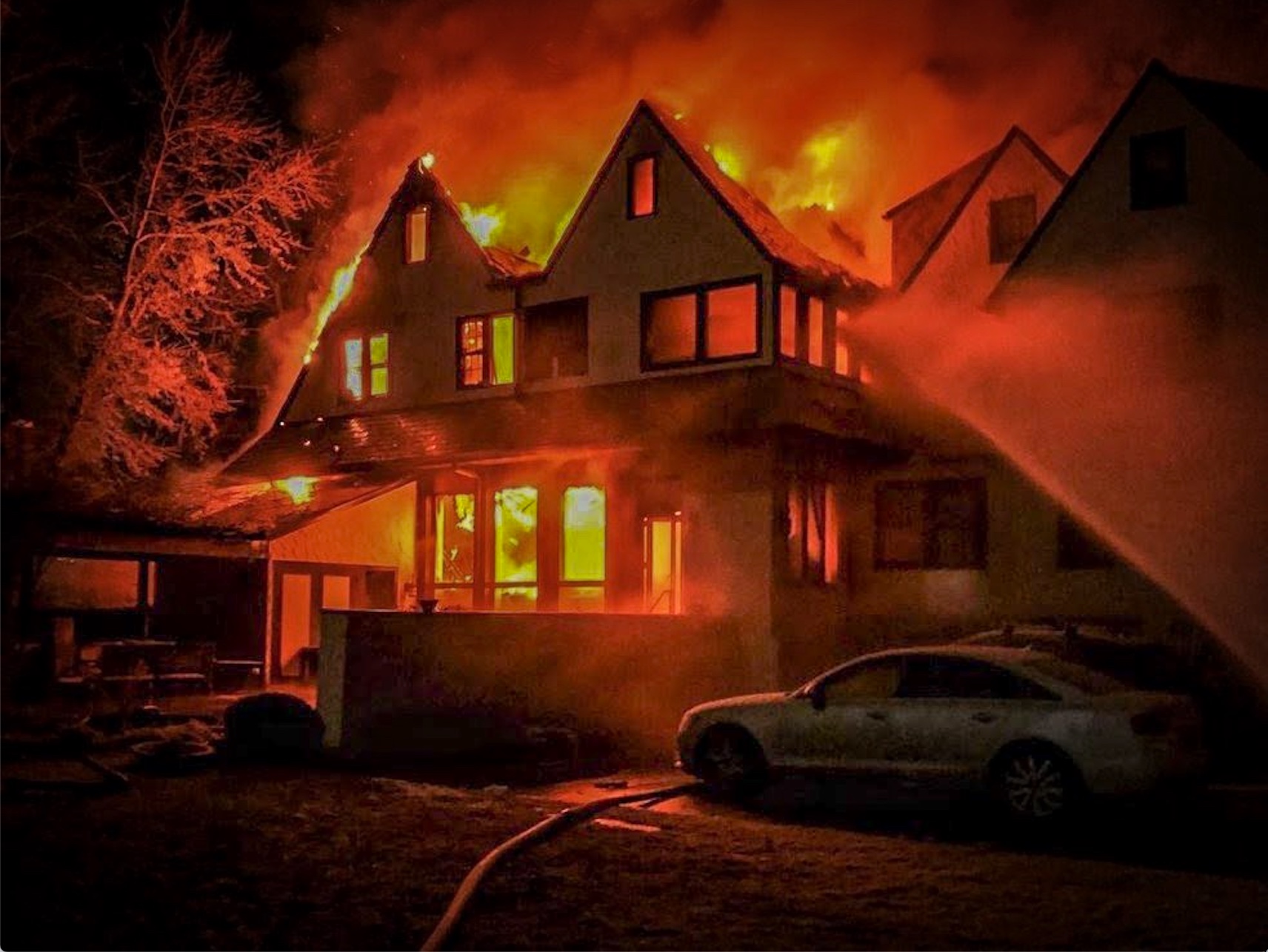 Catching Up with Clean Design: Reimagining Your Home for the New Year
Details

Written by

Stacie M. Waldman

Category: The Goods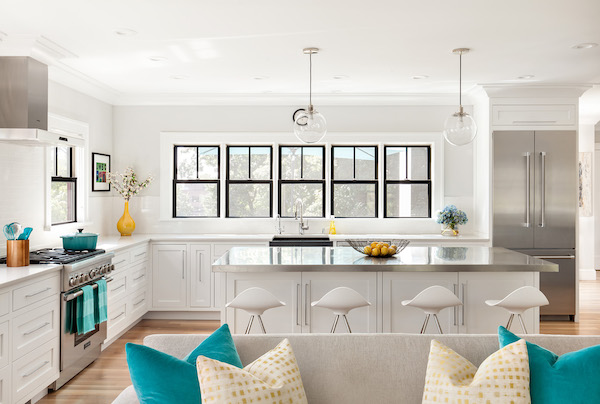 I don't know about you, but though I love flipping through design sites and ooh'ing and ahh'ing at gorgeously designed rooms, I couldn't put a living room together for a million bucks. But for a lot less than that, I've come to learn, one can hire an interior designer to make a room or even an entire house look as good as a magazine spread.

I had a chance to sit down and talk with Claire Paquin, Founder, Managing Partner, and Lead Designer at Clean Design who has had more than a few of her interior home designs published in magazines. Claire combines the ability to define her clients' style with her training in design as well as her sourcing of furniture, rugs, window treatments and accessories to turn her clients' homes into desirable living spaces.
Here is what she shared about herself and home design:
What is your background and how did you come up with the idea of Clean Design Partners?
I started my career on Wall Street trading and selling convertible bonds for 11 years. I was with Bear Stearns when they collapsed in 2008 and I decided it was time to try something new. There are a lot of entrepreneurs in my family, so the idea of starting my own business was not foreign to me. I tried to think of things I enjoyed doing and didn't think I would tire of and ultimately realized that I would be happiest exploring my more creative side through interior design.
What are some current design trends?
I am seeing what people might call trends, but I think are classics that are back and here to stay. Some examples are wallpaper and brass (Images 2B and 3B). I am using wallpaper more than ever before – it's a unique way to add texture, pattern, and color to spaces that might otherwise be bland. It could be added to almost any room whether it be to cover a magnet board or the door fronts of custom furniture, to add a bold print in a powder room or on a walk-in closet's ceiling. It can create a cozy texture on all the walls of a dining room or master suite.
Office Before 2B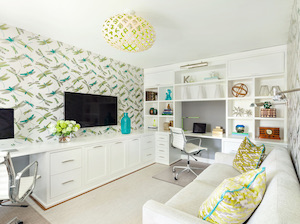 Office After 2ABrass finishes are also back in style and now that they are, I think they're staying. Clients are understanding more and more that mixing metals and finishes gives a home a rich and custom look. As a result, vendors are offering additional finishes like rose gold and matte black. Many of these can be used together to create a layered look. Another example is the color gray. Some of my clients voice their concern that that the "gray trend" will be over soon; the reality is that it's not a trend, it's just a popular neutral color like beige and these neutrals, whether warm are cool, are always in style. It's simply about what you prefer, striking the right balance and loving the colors that envelop your home.
What is your process for helping someone design/redesign a room in their house?

I pride myself on my design process. I created it myself and in eleven years it hasn't changed. I am organized, deliberate and creative and these characteristics allow me to create spaces that feel beautiful and unique. I start by measuring every space and drawing it up in AutoCAD. It's essential to understand the scale of a room – what will fit, what won't, and how the client will live in the space. Next we select the furniture and lighting. After that comes the color scheme, including all the fabrics, finishes, and often designing the rug. Sometimes clients want to rush this process or go out of order, but I have found that if you stick to this process, you will end up with a well-designed home.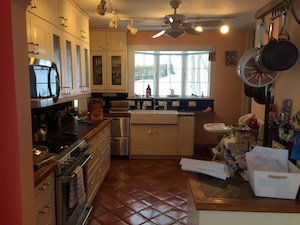 Kitchen Before 1B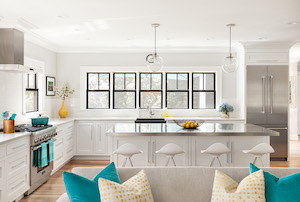 Kitchen After 1A
The home design pics on your website make me feel like I'm walking through life size pieces of art. Each home is so beautiful but has such a unique, warm and personalized feel. How do maximize your clients' design experience through Clean Design?
Determining a client's taste is always the fun part. Unless the client gives me lots of inspiration images (which most don't!), understanding their design style is a process that can take some time. Usually after meeting once or twice and reviewing some design ideas, I get a good sense of what they're trying to achieve. The key is understanding a client's taste but also pushing them a bit out of their comfort zone in order for each space to feel unique. My clients are usually thrilled with the end result when they take some risks and trust me. Everyone has their own style and I like to see those preferences shine through in the final design, but what's the sense in hiring a professional if you just stick to everything you might have done without them?
What do you do to stay within a clients' budget if they have one?
The client has the ultimate decision power when it comes how to spend their money. As a designer, I am aware of products and vendors that the client is not. I tend to suggest projects that enhance the look and function of a room. This is why people hire me – to guide them to vendors and ideas to which they would not otherwise have access. Some ideas may cost more. For example, I often advise adding built-ins to rooms to maximize function; I tend to suggest larger rugs and lighting because they are often more aesthetically pleasing; I may recommend additional touches like wallpapering a bathroom (Image 3B), adding sconces to a dining room, or replacing a traditional fireplace mantel with a modern stone surround. The reality is that all of these things cost more money than either not doing them at all or, importantly, not doing them right. Making the wrong design decisions can be more costly than hiring a professional. Scale, lighting, and color are very difficult to get right for the untrained eye. Interior design professionals have been educated on all of these aspects of design.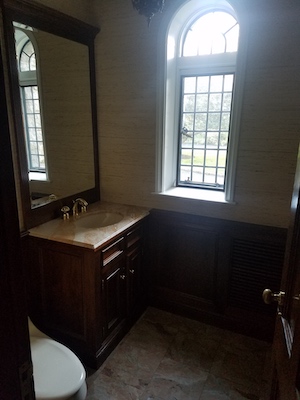 Powder Room Before 3B
Powder Room After 3A
What do you do to design a room to be current but lasting?
It's usually about making a room feeling clean and simple, airy and fresh (Image 1B). Too much stuff can make a room feel dated and stale. I try to minimize without being a minimalist. It's still important to make spaces feel finished and cozy, but not cluttered. I usually recommend window treatments and pillows – they finish a space and make it feel complete (Image 2B). Another way I create lasting spaces is that I don't fall for fads. I tend to keep the large scale pieces of furniture relatively neutral and add pops of color in things like the pillows or art. A neutral base will always stand the test of time.
What is the most common phrase you hear from your clients after you've finished a project?
"It was worth it," meaning that all the time, effort, inconvenience, and money was worth making their home more livable, beautiful, functional and happy. The other day a client of mine shared a picture of her teenage daughter cooking with her dad in their new kitchen. It was such a simple and touching thank you and reminded me why I love what I do. For me, it's not just about how beautiful the spaces are, it's about the memories that will be created in that space.

I also hear, "I couldn't have done it without you." But this is also true for me! I view my role as collaborator. Clients often come in with great ideas but are unsure about how to execute them. I try to make sure they don't make any mistakes and I am vocal if I feel they are heading in the wrong direction. It's a team effort. A lot of my clients become friends. And a lot of my friends become clients. It couldn't get better than that.
Here's how to get in touch with Claire and Clean Design:
Clean Design
https://www.cleandesignpartners.com
914-725-0995
Mindful Tips to Help Navigate Holiday Stress
Details

Written by

Wendy MacMillan

Category: The Goods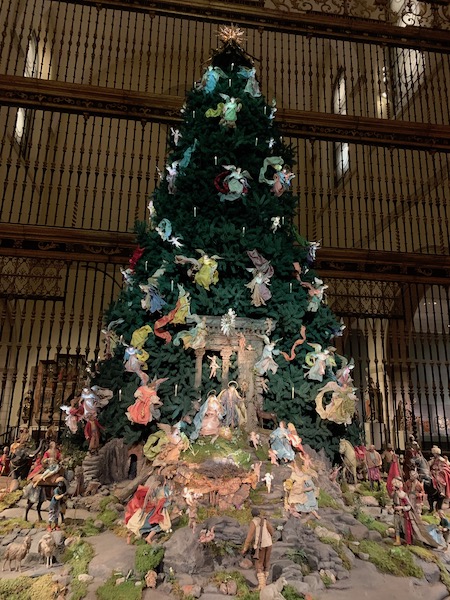 There is not a single parking spot left at Trader Joes, the line at CVS seems to take hours, you can barely walk on 5th Avenue, and there is a different work-related party every other night...it must be the holidays! Add to the hustle and bustle of this season an ice-storm and a two hour school delay, and you have yourself a recipe for a melt-down. Sure there are some who seem to sail through the holidays with a perfectly decorated house, beautifully wrapped gifts, and tasty treats always at the ready, but what about those of us who get a little more bogged down by trying to keep up with all the "magic" of the season? Why not try a little mindfulness to help get you through? While there are a plethora of everyday mindful activities (such as mindful breathing and mindful eating) that are helpful tools any time of year, below are mindful tips to help you navigate holiday stress.
Set expectations: Whether related to crowded stores, long nights, or nosy relatives, before entering a given situation, try to set realistic expectations. For instance, if you have to make your way to the big-box grocery store because it is the only place that carries the ingredients for your grandmother's famous Apple Pandowdy, try setting the stage before you enter the crowded parking lot. Go into the set of circumstances knowing that you'll likely have to park far from the store entrance, the aisles will be crowded with carts and shoppers, and the lines are likely to be a mile long. Sometimes just reminding yourself of what to expect, helps to ease the stress of actually traversing through it. In the same breath, it is probably a good idea to have a plan for when you feel yourself starting to get irritated with grumpy shoppers or tiring co-workers. Plan ahead of time to use a mindful tool to recenter your thoughts and mood if you should start to feel overwhelmed or annoyed. My go-to tool is mindful breathing where I concentrate on three deep breaths: in through your nose and out through your mouth.
Let go of expectations: On the flip side, while it might be helpful to set expectations to help navigate the busyness of this time, it is also important to let go of putting too much pressure on yourself to create a perfect holiday for all. Maybe you burnt the specially made cookies, or your sister is late for the family celebration once again. Holding onto judgement and remorse will only work to taint your holiday experience. Instead, try to be present, live in the moment and take notice of all the things there are to be grateful for. If something doesn't go according to plan, try to roll with the changes. After all, the holidays aren't about how clean your house looks or how well you prepared a roast, but about sharing these moments with family and loved ones.
Focus on the positive: Are you up to your neck with gifts to wrap and food to prepare? Instead of seeing it as a monumental chore to be done, try focusing your attention on the people you are wrapping and cooking for. While you wrap each gift, try to think of all the wonderful things the receiver of the gift brings to your life. Think about how they have impacted your life and how much they mean to you. Likewise, while cooking holiday meals, try to remind yourself why you are preparing the meal...to demonstrate your love for your family and friends during this festive time.
However you celebrate the holidays, practicing mindfulness not only works to help reduce stress, but to also keep you living in the moment, enjoying the merriment of the season. After all, your presence really is a present...not only to others but to yourself as well.
Wendy MacMillan is a former teacher and a proud mom of two children. While her background is in psychology and education, Wendy was recently trained in mindfulness at Mindfulschools.org. She has long been passionate about wellness, and as an active member of the Scarsdale PTA, Wendy helped to bring mindfulness to her children's elementary school. In addition, Wendy helped establish and is an acting member of the school's Wellness Committee. For more information about mindfulness check out this site: mindfulschools.org or Watch the video of Jon Kabat-Zinn explaining what mindfulness is ... or contact Wendy MacMillan at wendymacmillan@gmail.com.