Pandemic Humor
Details

Written by

Joanne Wallenstein

Category: The Goods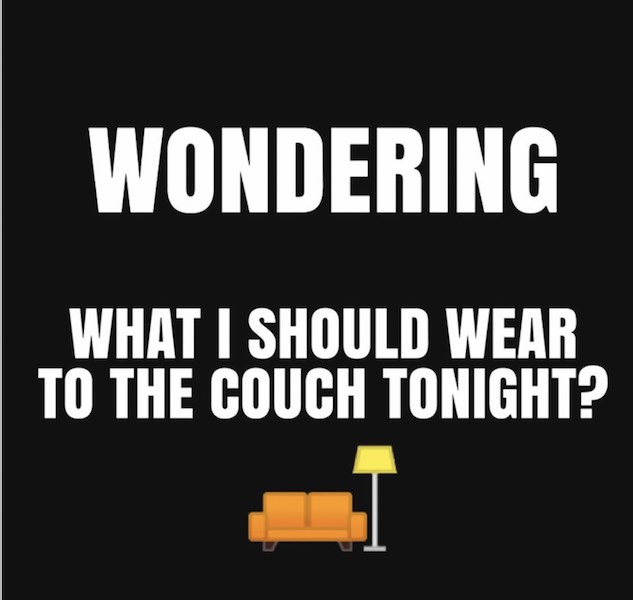 Everyone can use some comic relief during this depressing time. There are many creative memes and videos circulating on the internet - here are just a few. And please - keep your sense of humor. These are for fun.

Trump

Donald Trump goes on a fact-finding visit to Israel. While he is on a tour of Jerusalem he suffers a heart attack and dies. The undertaker tells the American diplomats accompanying him: "You can have him shipped home for $50,000, or you can bury him here, in the Holy Land, for just $100."
The American diplomats go into a corner to discuss for a few minutes. They return with their answer to the undertaker and tell him they want Donald Trump shipped home. The undertaker is puzzled and asks, "Why would you spend $50,000 to ship him home, when it would be wonderful to be buried here and you would spend only $100?"
The American diplomats reply, "Long ago a man died here, was buried here, and three days later he rose from the dead. We just can't take that risk.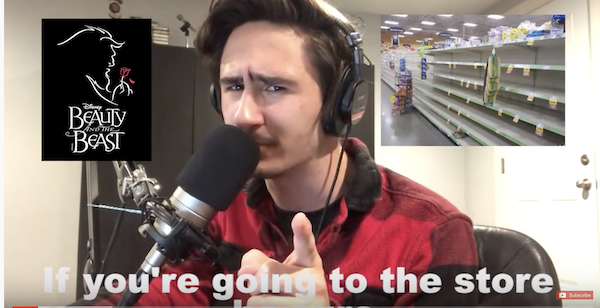 Click here to watch the medley: https://www.youtube.com/watch?v=n1OCZRann8w&feature=youtu.be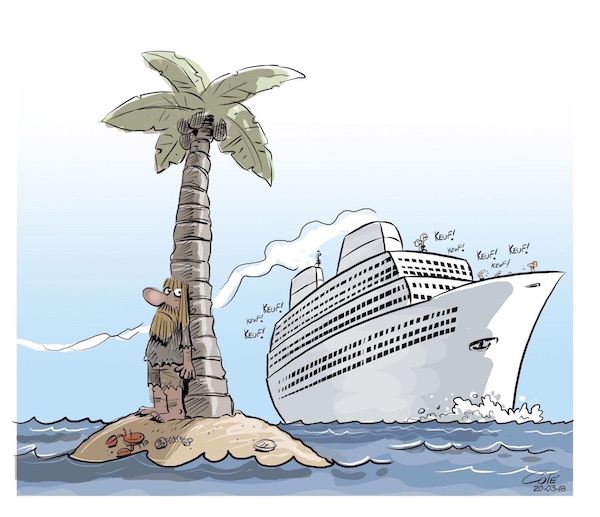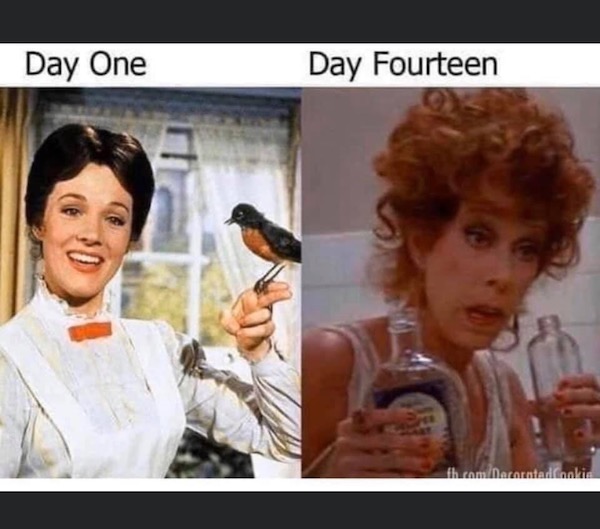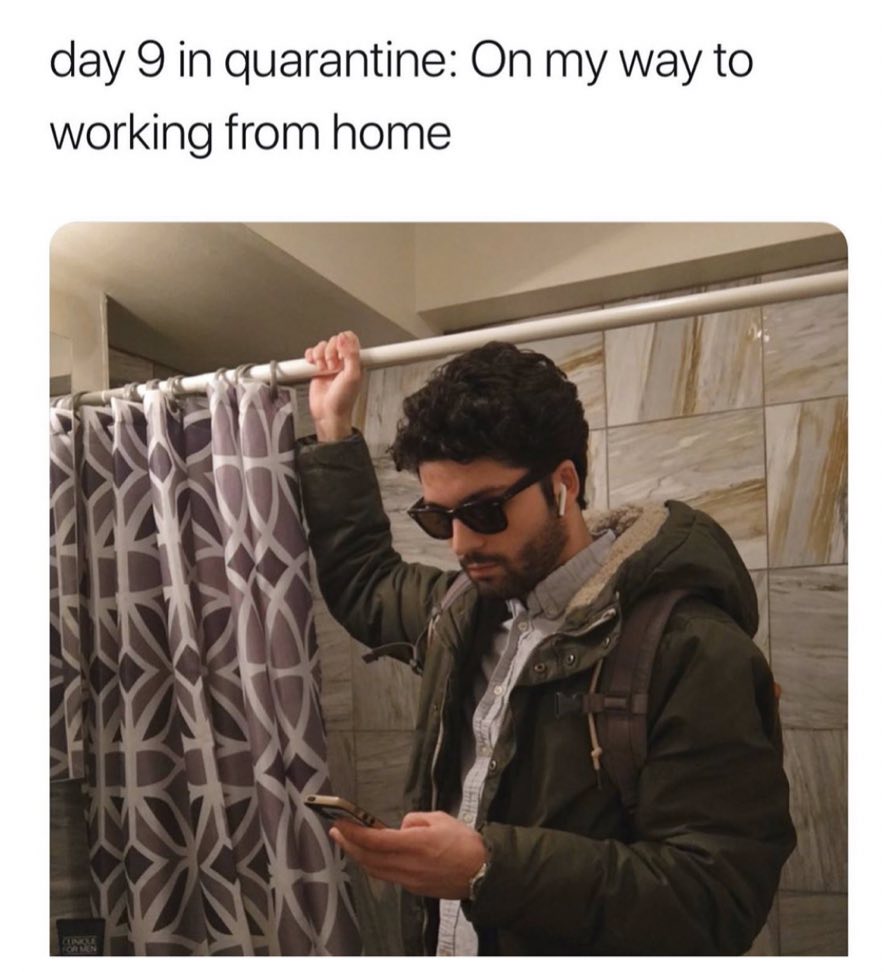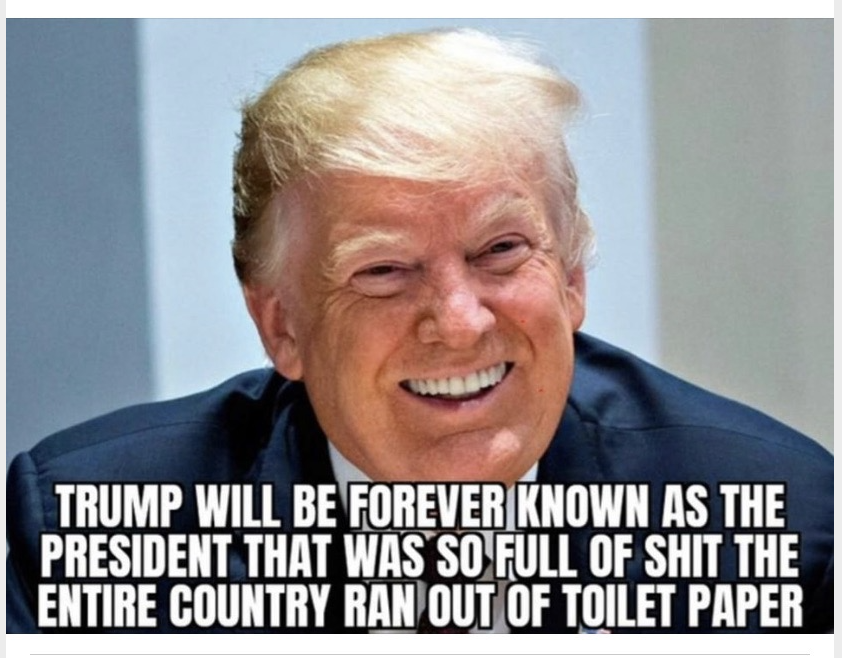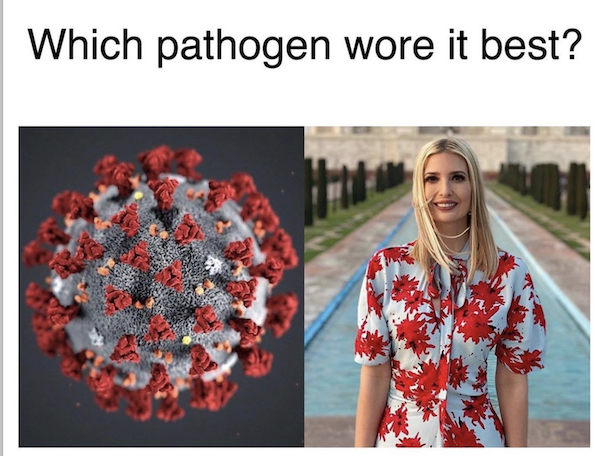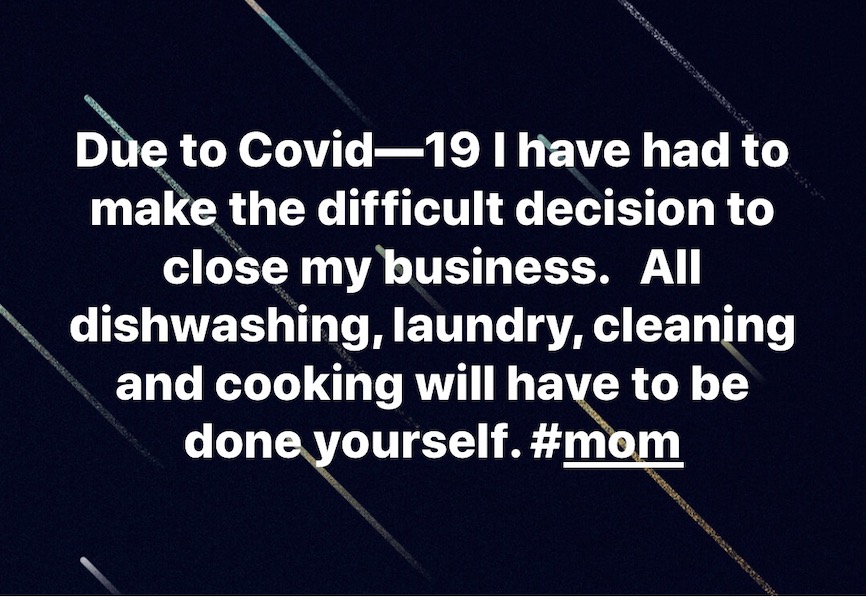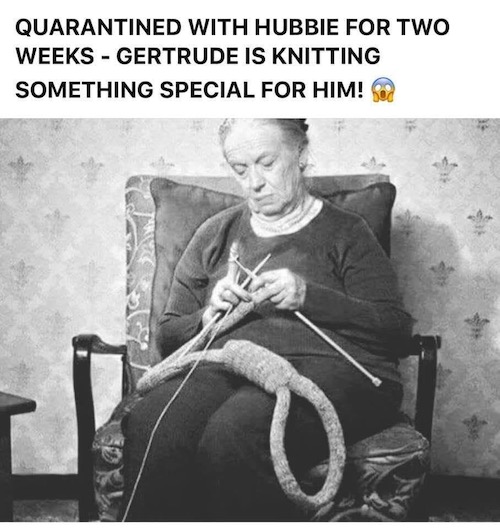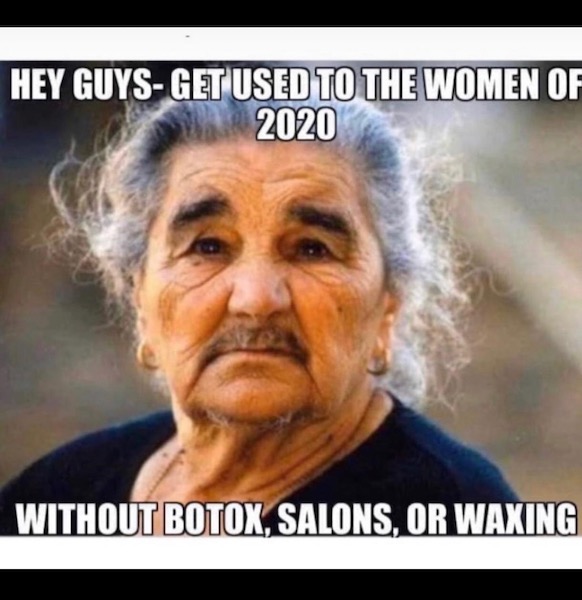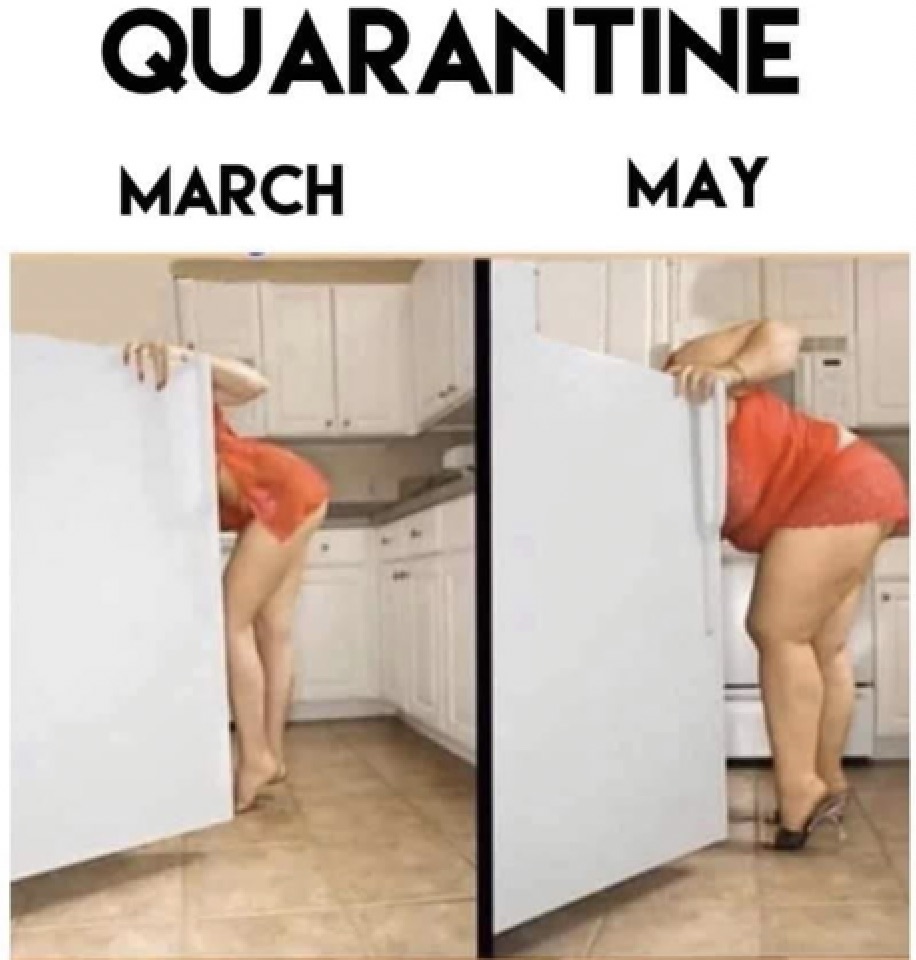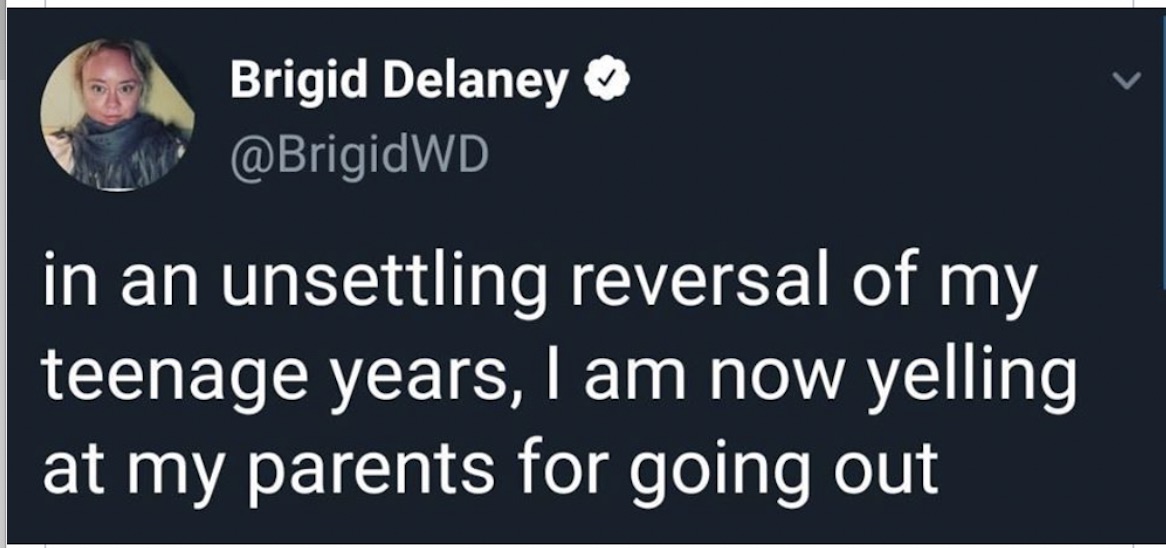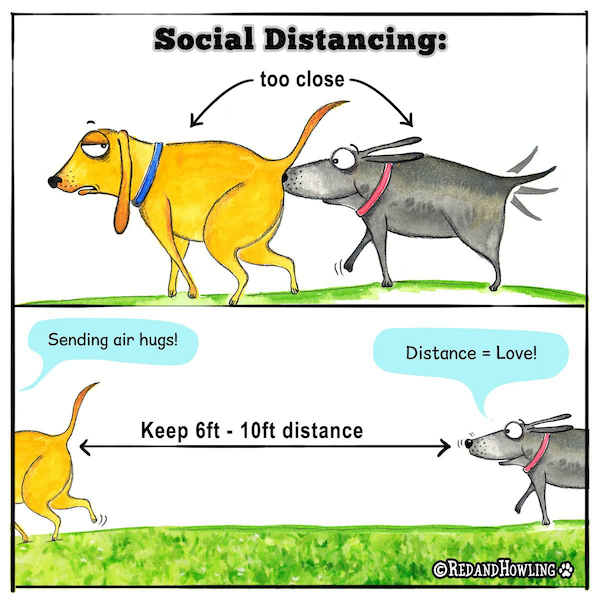 Make it Count: April 1 is Census Day
Details

Written by

Joanne Wallenstein

Category: The Goods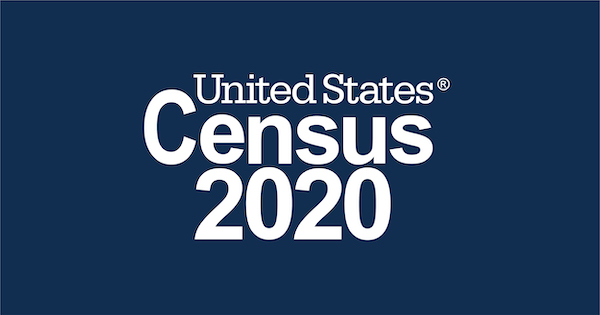 The U.S. Census, required every 10 years under the U.S. Constitution, takes place on April 1, 2020. The purpose of the Census is to count every resident of the country, regardless of citizenship status.
Why is the Census count important?
Census data determines how many of the 435 Congressional seats every state gets-- the states use population counts to draw district lines. Census data also helps local and state governments plan for transportation, school, emergency and social services needs in their communities. Furthermore, census data determines how much of the $880 billion in federal funding is allocated for programs such as Head Start, Medicare and the Supplemental Nutrition Assistance Program, Pell grants for college, reduced-price school lunch programs, and highway spending. Businesses also rely on census data in their decision-making to decide, among other things, where to start or expand operations and what products and services to offer in various locations.
What is new with the 2020 Census?
For the first time, most households will be invited to respond to the Census online. Most households will initially receive a letter asking them to go online to complete the census questionnaire between March 12-20 or to respond by phone. Paper census questionnaires will not be mailed to most house-holds unless these households have not responded to the initial invitation. The deadline to respond is July 31, 2020.
Are there concerns about undercounting?

In the last census, households in certain areas of Westchester County did not complete the census, which resulted in these communities not getting their fair share of federal funding. The attempt to include a citizenship question in the census may dissuade certain immigrant groups from participating. *Please note, there is no citizenship question on the 2020 Census. In addition, local and state governmental officials believe that the move to digital census re-porting may negatively impact census participation among the poor and the elderly populations.
Westchester County Executive George Latimer signed an executive order creating a Complete Count Committee for Census 2020 to help develop strategies for an accurate census count and to encourage every County resident to participate in the census. Similarly, state law-makers have allocated $20 million for local governments to use in their efforts to make sure every New York resident is counted.
For further information about the Census in Westchester, click here:
Letter from Bob Selvaggio: Why We're Running
Details

Written by

Joanne Wallenstein

Category: The Goods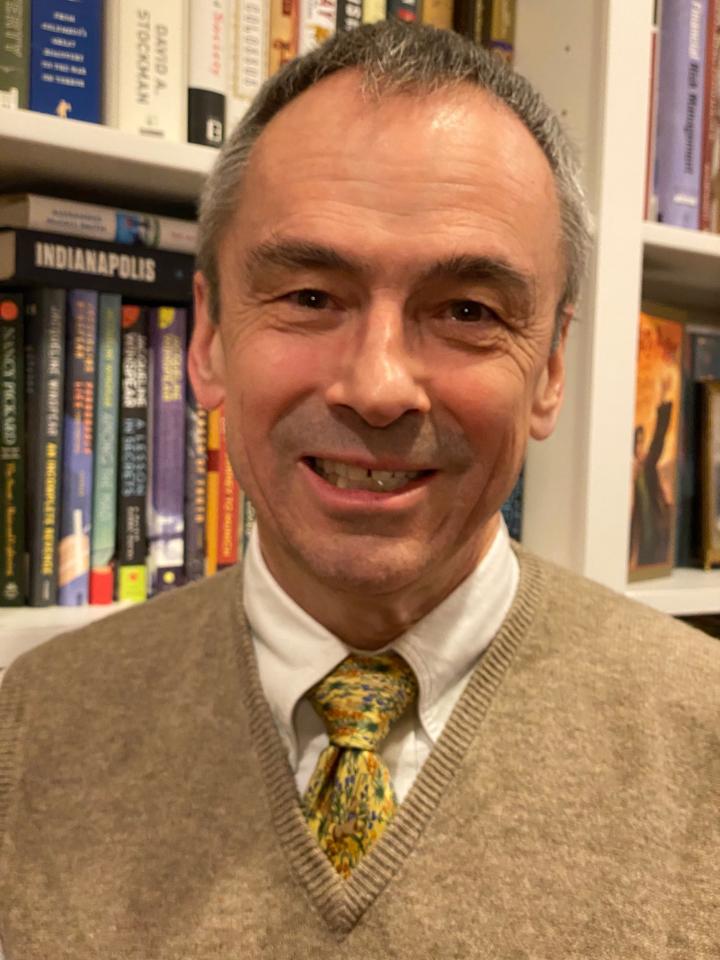 Bob SelvaggioThis letter to the editor was written by Bob Selvaggio, candidate for Village Trustee:
Laura Halligan captured very nicely the Samwick-Berg dialogue about the Freightway consultancy costs recently made public as a result of Mr. Berg's FOIL request, as well as the competing Samwick-Kirkendall-Rodríguez viewpoints about the relative merits of the competing parties in the upcoming Village election. Had I been present I might have added the following from one candidate's point of view.

Why in the world would a busy financial professional or a small business owner or an attorney with a successful practice mount a run for a seat on the Board of Trustees? The answer, I think, is, "if not us then who"?

There is a quiet desperation among many Scarsdale residents who find themselves stuck between the rock of extremely high property taxes that are no longer shared 30% or so by Uncle Sam and the hard place of property value losses that approximate the present value of the future stream of those lost SALT deductions. We are damned if we stay and damned if we go. And we ask, "why has nothing been done about the inexorable trend of rising property taxes? Does anybody really think that the solitary effort made, the lawsuit joined by the Village Board arguing that property taxes are charitable expenses, has even a ghost of a chance of succeeding?" Someone has to work to do "something" because "nothing" is unacceptable. Our long-time residents deserve not to be driven out of Scarsdale by never-ending annual tax increases.

More than 850 residents signed a petition to put a halt to the secretive process that was leading to a disastrously wrong outcome for redevelopment of the Freightway area. Many of these residents crowded Village Hall in December to make the case that neither of the two finalist proposals was acceptable to all but the group sitting at the dais. People have asked, "what criteria are being used to determine what makes for acceptable development and if there are any why have they not been articulated?" Well, many smart people believe that fixed and definitive acceptance criteria should be articulated. I believe that in the case of Freightway development these criteria should be at a minimum: 1) the certainty of positive fiscal impact, i.e., the present value of revenues exceeding the present value of costs such that single family homeowners receive property tax relief; 2) no additional crowding on our Metro North train platform and trains; and 3) no additional crowding in our schools. If any of these are not met, we should simply float a parking revenue bond to repair the garage and poll the community to assess types of nonresidential commercial development we want on Village property. But members of the Board of Trustees have to be willing to argue for and vote for these acceptance criteria or they will never be adopted.

With few exceptions Scarsdale residents believe that government transparency, unfettered information flow and credible competition enforces discipline in elected office holders. Our residents don't want to have to file FOIL requests to peek behind cloaks of secrecy anymore. Scarsdale voters should never be asked to waste their time voting in an uncontested election, and I am not surprised that voter turnout is so low and characterized by those few exceptions. By staying away from the polls, our residents have been voting for choice. And they want to choose candidates who are eager to apply their expertise in open and transparent decision-making processes.

So why are Bob Berg, Sean Cohen and Bob Selvaggio running? We're running to effect change and to demonstrate to others who might consider an independent run that it's simply a civic responsibility of those who yearn for the best for Scarsdale.

Best regards,
Bob Selvaggio
No Ordinary Day in the Dale
Details

Written by

Joanne Wallenstein

Category: The Goods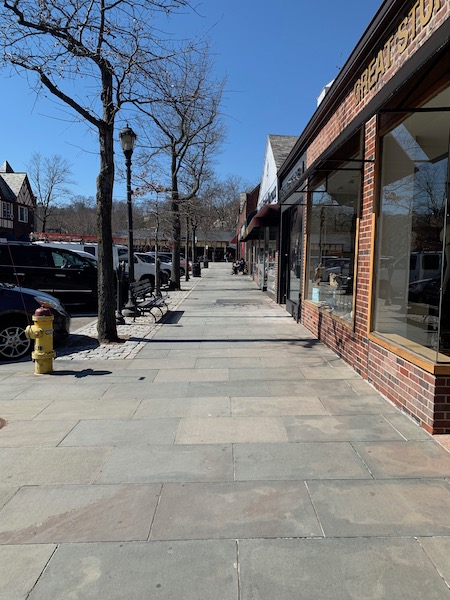 The new normal in Scarsdale is anything but normal. It's Monday but there are no SUV's shuttling kids to and from schools, few shoppers in the Village and virtually no one drinking coffee at the diner. It feels like a snow day, except spring has sprung.
The sudden announcement on Sunday night that schools will be closed until Wednesday March 18, took many by surprise. Up to this point, the district was doing everything they could to remain open. But the news that a faculty member had been infected with the dreaded Coronavirus left administrators with little choice.
Scarsdale is home to overscheduled parents and children with packed calendars and little free time. They juggle school, after school programs, sports and tutoring, sometimes not finishing until the evening hours. Volunteers are busy campaigning for the Village election scheduled for Wednesday March 18 and the upcoming Scarsdale Bowl Dinner, honoring community volunteers. However it appears that much of this activity has come to a halt. People are being asked to refrain from meeting and face to face contact – causing the cancellation of plan after plan.
Furthermore, with no end in sight to the escalation of the virus, people can't reschedule cancelled meetings or dates or even make plans. Many report that they have abandoned planned trips and vacations and are negotiating with providers for refunds. Will the crisis be over in a week or a few months or worse? No one seems willing to guess. It is as if time has stopped.
Fortunately the weather is glorious. With the thermometer hitting 70 degrees for the first time in 2020, many are out for a stroll or a bike ride. Kids are enjoying a day with no agenda. Adults are taking stock of their lot, appreciating their good health – and hopeful they can shield themselves and their loved ones from danger down the road.
Checkout Charity: Where Does your $1 Donation Go When it is Made at the Cash Register?
Details

Written by

Stacie M. Waldman

Category: The Goods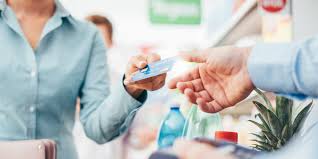 We've all been there; you're just about to insert your credit card to pay for your groceries or your kids' clothes when they cashier says "Hi! Would you like to round up today for heart health?" or "Would you like to donate just $1 for hurricane relief?"
Some people report feeling good about themselves making even a small donation and are happy to be solicited for donations at the register. Others find it annoying. Still others report that it makes them feel uncomfortable or guilty if they don't donate every time they're asked to contribute.
Regardless of how it makes us feel, the data shows that charities have been enormously successful at fundraising via the checkout line. According to a watchdog group, 2016 saw over $440 million dollar raised by customers when asked to donate while shopping. This donation process now even has a nickname: "checkout charity."
But, where does your money go and how does it get there? Do for-profit companies match customer donations? If not, do they still take all the credit for the donation? Are there overhead costs for the charity fundraising through a company or does 100% of the donation go to the charity? Is your donation tax deductible? We have most of the answers.
Stats

• The majority of customers (71%) donate at the register when asked to do so by a cashier
• Approximately 55% of people like being asked for donations
• Checkout charity makes people (60%) feel good about themselves
• In 2016, $441 million was raised in the U.S. through checkout charity donations
• E-bay, Walmart, Sam's Club and Petco donated $150 million in total in 2018 through customer giving. E-bay's customers donated the most ($56 million).
• From 2014-2016, checkout charity donations increased 4.5%
The Money Flow
There's very little regulation when it comes to checkout charity, but research shows that most companies donate 100% of the customer's donation to the store's chosen charity. The majority of companies don't charge an overhead/administrative fee to the charity, but most companies also don't match customer donations with corporate donations. Walmart is an exception, particularly during times of crisis relief.

One concern of charity watchdog groups is that customers are not informed of the charity's rating when they are asked to make a donation. Of course, you can research it on your own using a site like Charity Navigator but no one will take the time to do this at the register. Furthermore, it's unclear how long it takes for funds to get to the charity and be put to use.
What's in it for Charities?
Charities love the checkout charity set up for a number of reasons. Corporations use the term "cause marketing," to describe how to "sell" customers on opening their wallets. Fundraising and giving have been studied extensively; researchers have reported that if a cashier asks a customer to make a donation to a food bank, a customer will be less likely to give than if the cashier shows a picture of a sad, hungry looking child and asks for a donation to a charity that helps children not go to bed hungry each night.
Of course, charities have to sell themselves to corporations before corporations sell the charity to their customers using the same kind of cause marketing.
Donations at the checkout line mean someone else is doing the work for these charities. The cashier doesn't get paid by the charity to ask for donations; it simply becomes part of their job according to the corporate handbook. There is little to no overhead for the collection and tax-deduction receipts are not necessary. Charities can study who gives what and tailor their in-house fundraising programs to the types of shoppers that give.
What's in it for Corporations?
First, the company often donates to the charity under their name, even if the entire donation comes from customers, and they often go to great lengths to inform the public of their :good will". One example of this is eBay's press release back in 2013 during Typhoon Haiyan entitled "eBay Generates More Than $10M for Typhoon Haiyan Relief." Using the word "generated" allowed eBay to be ambiguous about its donation source.
There is a positive impact on sales when for-profit companies promote the good will in which they participate. Hotels have become experts at this with the "win-win" of bath towel reuse. All hotel chains now have notices in the bathroom asking customers if they would consider helping the environment by reusing their towels. They play on the conscience of consumers to reuse their towels in order to reduce water and energy usage; hotels save millions of dollars a year in energy costs, detergent and wear and tear and they get consumer "good will" points for "being green."
Grocery stores are following suit by requiring shoppers to provide their own reusable bags else pay a fee. Has Stop and Shop just found another way to increase their profits or are they environmental superheroes? The answer is probably a bit of both. By requiring customers to now pay for disposable grocery bags, they save money on bags, plus they charge ten cents per bag if the customer did not bring his/her own. As a for-profit, the driving factor is probably financial, but environmentally conscious consumers can also applaud the effort.
Rite-Aid's multi-million-dollar charity fundraising program seems like it may have backfired on them. There is currently a class-action lawsuit pending against Rite-Aid with the defendants claiming that they were enrolled in Kidcents, Rite-Aid's customer-based donation program, without their permission and/or in a misleading way. In Rite-Aid's case, shoppers using their "wellness card," a card they signed up for to save money on purchases, are asked on a pin pad if they'd like to round up for Kidcents. Once a customer says yes, they are opted into the program each and every time they use their wellness card, or the phone number associated with the card at checkout. Customer complaints are numerous online; many wellness card users claim they had no idea they were donating every time they shopped at Rite-Aid and felt duped. Rite-Aid claims that customers can opt-out any time but must actually opt-out. The defendants claim that opting out is much more of a process than opting in.

Approximately 60% of people feel positive about the retailer that asked them for a donation when they donate. This bodes well for the retailer.
What's in it for me?
It's quick, easy and convenient to make small donations at the register. Checkout charity raises awareness for causes that might otherwise go under the radar. Didn't know there was an earthquake in Haiti? Well, your Shoprite cashier may alert you to it and give you an easy way to help out those affected by the disaster. People who participate in checkout charity donations report feeling good about being a small part of making the world a better place and they also feel good about the retailer.
Is it Tax Deductible?
Believe it or not, even your $1 donation at CVS can be taken as a tax deduction as long as you save the receipt and it shows the amount of the donation. You also need to list the recipient charity on the receipt. Most companies do not take the write-off themselves for the donations.
An online search led to lots of opinions of checkout charity. There seems to be "fatigue" among some people, as in people are happy to donate here and there but are getting sick of being asked every single time they check out. However, most people like being asked, do donate, and are happy to donate at least monthly. Some mentioned Jersey Mike's and their method of charitable giving as a corporation. During the month of March, and the month of March only, customers are invited to make donations when they make a purchase. On March 25th, the "day of giving," Jersey Mike's partners up with 200 local charities and donates 100% of proceeds to these organizations on this day. This year they hope to raise more than $8 million.
The bottom line is that checkout charity isn't a hoax. Your donation usually gets where it needs to go, even in the case of coin collection cans at McDonald's, and corporations are both helping make the world a better place and benefitting from their routing of your money to do-good organizations.